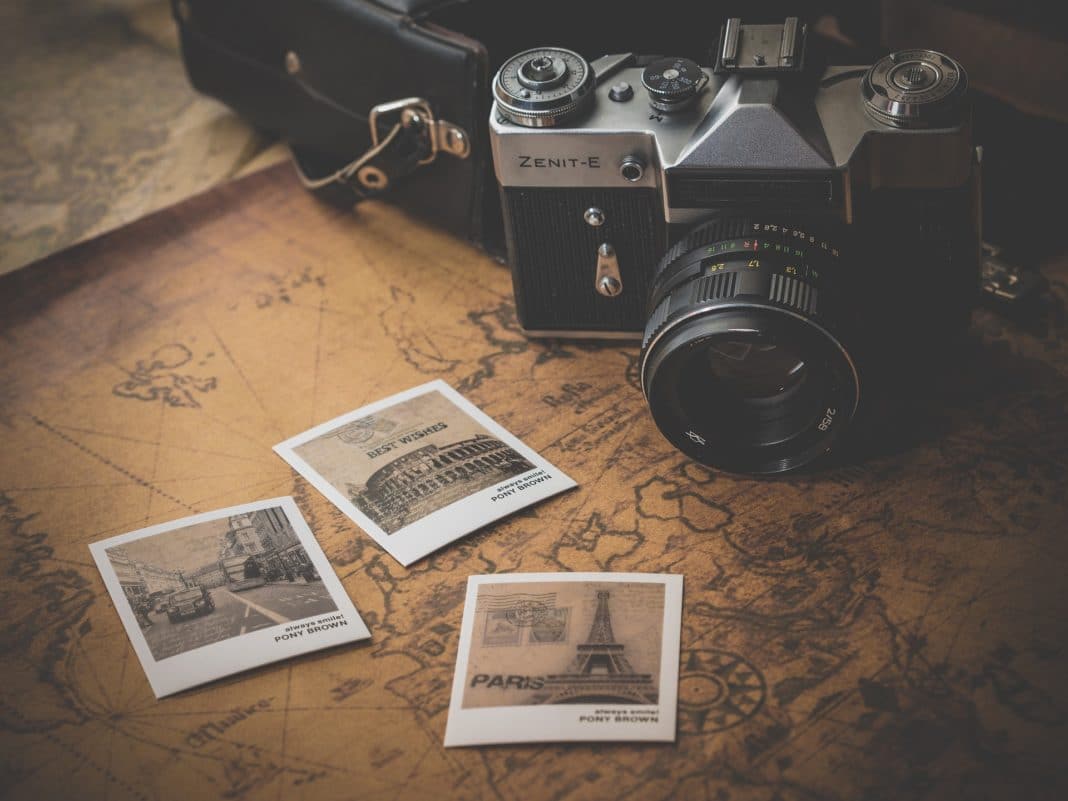 Do you love photography and tend to travel frequently? As a travel photographer, you'll want to have a camera that's both portable and capable of producing quality pictures. However, with so many products out there, choosing the right camera for you can be challenging. Variations in size, price, and functionality mean that many aspects of the device should be taken into account before buying. That's why we've compiled a list of the top cameras on the market to help you make the best decision. Check out our list below to read about the best travel cameras for your photography needs.
Questions to Ask Yourself Before Choosing From the Best Travel Cameras
Photographs are not only great for memories but taking them is also an integral part of the travel experience. There is a wide range of cameras on the market, each with different qualities for photo-taking. While your smartphone and point-and-shoot cameras might get you by, the image quality will be mediocre at best.
Before you make your big purchase and get a travel camera, there are several questions you should ask yourself. Consider the following points.
1. How Much Money Do You Want to Spend?
This is the most important question to ask yourself. What kind of camera you can get all depends on your budget or at least how much you're willing to spend to get good image quality. Are you looking at DSLR cameras or a mirrorless camera? There's no point in dreaming about the Canon EOS 7D Mark II if you only have $400 to spend. Budget is a personal consideration; only you know what you can swing.
First, think about the accessories you'll need. You will want to invest in a high-capacity memory card, durable camera case and camera bag, a spare battery, interchangeable lenses, filters, and maybe even a tripod. All these costs should come into your consideration.
Second, remember that travel can be risky. If you splurge on a high-end digital camera, you should keep it on your person at all times or locked in a hotel safe. Things can get lost or stolen when you travel. It's worth looking into getting insurance for your high-end valuables.
Third, there are a variety of cameras at different price points. While a mirrorless camera will definitely get the job done, so will a GoPro Hero (the Hero6 is your best bet). If you spend above $800 on a DSLR or mirrorless camera, you're venturing into prosumer and professional photographer territory. Not all of the best travel cameras will break the bank.
2. How Much Gear Do You Want to Carry?
While a point and shoot camera is compact and can easily slip into your pocket, the sensor size usually isn't as large as a regular digital camera or a mirrorless camera. You have an important decision to make here. How much gear do you want to carry? You need to be honest. If you buy a camera and it just sits in tour hotel room, that's a bad investment. For the lightest option possible, consider the 4.6 ounce GoPro Hero6.
If you want something portable, consider a lighter full frame camera. A mirrorless camera is probably your best bet for interchangeable lenses.
3. Are You Willing to Put the Effort In to Learn How to Use Your Camera?
It's ridiculous how many people buy digital cameras and then just let them sit on their shelf because they never take the time to learn how to use them. Patience, people. If you want the best camera for travel, you're going to have to take the time to figure it out. Yes, it's frustrating at first but when you take the pictures and videos you've always dreamt of for your travel photography, it is more than worth it. Amazing photography skills never come easily.
4. What Type of Camera Do You Want?
In a nutshell, what kind of camera do you want? Generally speaking, there are six types of cameras to choose from on the market: smartphone, point-and-shoot, action camera, bridge camera, mirrorless camera, and DSLR camera.
10 Best Travel Cameras For Taking Photos On The Go
From the compact and simple to the more sturdy and complex, cameras come in many different forms. The most travel-friendly devices tend to have smaller sizes, though they're still capable of capturing a fantastic photo. Those who need cameras for taking photos as they travel around the world should consider the devices we've included below. Follow our list to discover the best travel cameras for you.
| | Product | Rating | Prices |
| --- | --- | --- | --- |
| | | 4.8 out of 5 | |
| | | 4 out of 5 | |
| | | 4.1 out of 5 | |
| | | 5 out of 5 | |
| | | 4.5 out of 5 | |
| | | 4.6 out of 5 | |
| | | 4.8 out of 5 | |
| | | 5 out of 5 | |
| | | 4.9 out of 5 | |
| | | 4 out of 5 | |
| | | 4.5 out of 5 | |
| | | 4.5 out of 5 | |
| | | 4.5 out of 5 | |
| | | 4.5 out of 5 | |
| | | 4.5 out of 5 | |
QUICK NAVIGATION
How to Choose From All the Best Travel Cameras
When you start your camera-searching process, begin with considering some questions about yourself. These might include things like the type of device you need and what you hope to achieve with the camera. Thinking about certain personal factors will help you choose a favorite among the best travel cameras.
1. Prioritize
Before you start browsing, think about what you need in a travel camera. If your trips include action sports or action photography, your shooting needs will be specific. Image stabilization, shutter speed, and focal length will be biggies too. By prioritizing what matters to you in a camera when you travel, you can make sure to get the best pictures possible.
2. Think About Versatility
You probably don't have a ton of extra room to spare in your suitcase. Solo travelers and backpackers will know what we mean. The best travel cameras offer versatility. Look for a camera that's versatile, that way you don't have to bring – or buy – more than one. If you prioritized resolution and image clarity, you can find them among top DSLR and mirrorless models.
Are you looking for a good zoom lens? Then shop around for a zoom bridge camera that has a good macro feature as well as a big zoom.
3. Portability Is A Big Deal
Let's be honest. The smaller your camera is, the more likely you are to bring it around and pull it out of your tote bag. If you're catching a flight, make sure you take your camera in your carry-on luggage or as your designated small personal item. This will prevent it from getting lost, stolen, or broken.
Mirrorless cameras are great for travel, since they offer versatility by way of interchangeable lenses in a small package. Fujifilm and Olympus both have a great mirrorless line with varying price points.
4. Don't Skimp Out On the Sensor
If you want to find out what a camera's image quality is like, look at the sensor size. Just make sure you're checking the specifications of the sensor. DSLRs use either APS-C or full-frame sensors. Mirrorless cameras are different.
Some More Tips for Choosing the Right Travel Camera
Additional Questions to Ask Yourself Before Beginning Your Search for the Best Travel Cameras
Prior to purchasing a travel camera, you should think about exactly what you want from your device. Things like size, weight, and price may influence your decision-making process. Make sure to consider every aspect of the camera so you don't regret purchasing something that doesn't fit your needs.
What size camera do you want?
Do you want something that can fit in the palm of your hand? Many cameras have compact sizes that allow for easy grip and usage. If you don't mind carrying a camera in a bag, then a larger size may not be an issue. Products in smaller forms might be easier to grab and use when taking photos in a hurry. Additionally, larger cameras usually weigh more, so choose a lighter option if you'll be carrying the camera along all day.
What is your skill level?
Are you a trained professional who knows their way around complex devices? Or do you have little knowledge of cameras besides how to point and shoot? A camera's ease of use and number of capabilities vary depending on the product you choose. Some cameras have tons of different functionalities and settings, while others maintain more simple and minimalist features. If you know you'll be able to master the camera's various settings, you could pick a more complex camera. However, those who don't want to be confused by many camera options may want to choose a less complicated device.
What are your photography goals?
Do you plan on taking photos of wildlife while trekking through the outdoors? Are you someone who just wants to capture a few pictures of your vacation to Europe? Try to think about what kinds of photos you hope to take with your camera. Some products allow you to take high-quality photographs from a distance, which can be ideal for capturing images of nature. Other cameras might not have great zooming capabilities, but may not be necessary based on your desires. Similarly, if you want to have pictures of family and friends rather than landscapes, choose a camera with face-recognizing functionality.
Considerations Continued…
Besides the questions posed above, certain other factors might want to be considered when buying a travel camera. Don't forget to think about features like style and price, as these can influence the kind of camera you'll buy.
Style
Some camera users will have a specific style in mind when they purchase their camera. Others might not care what their camera looks like, as long as it works in the way they want. Since so many products enter the market each day, plenty of cameras come in unique colors and designs. You could choose a more vintage look with a leather camera or buy a modern-looking camera with many high-tech features.
Price
Before making a major decision, you should consider how much money you want to spend. The best travel cameras offer you great quality at a reasonable price. Depending on your budget, you might not want to splash out tons of cash on a travel camera. If you're a professional, you might choose to spend money on an expensive device if it provides everything you need.
Those who just want a camera to bring along their vacations or everyday trips probably don't require fancy equipment. The best travel cameras can be available in a variety of price ranges, from a few hundred dollars to thousands. Make sure you know how much you're willing to pay when purchasing one of the best travel cameras.
The Best Travel Cameras For Every Expedition
If you've read this far, you'll have learned about how to choose the best travel cameras based on multiple considerations. The previous table listed the prices of the top cameras for bringing along all your journeys. Continuing with those products, the section below will help give you a more in-depth understanding about the best travel cameras.
1. Fujifilm X-T2
This compact camera utilizes an X-Processor Pro engine to boost response times, which makes it great for capturing moving objects. Photographers trying to take a photo of natural environments will find the Fujifilm X-T2 to be ideal for their needs. Additionally, the engine produces less noise, so the device will help you stay quiet while photographing wildlife. The device's APS-C sensor also enables improved photo quality and a reduction in false colors. Users who need to capture images from far distances will appreciate the viewfinder's magnification of 0.77x.
This camera's near-$2000 price will make it a more expensive option. Those who aren't as serious about photography may want to forgo this camera for a less pricey option. However, as one of the best travel cameras, the device's quality makes it a great value for its cost.
2. Olympus TG 5
Photographers spending lots of time outdoors should consider purchasing the Olympus TG 5. The camera's waterproof features mean you can take photos in the rain or snow without fear of camera malfunctioning. With a field sensor system, containing GPS and a compass, the device allows photographers to be aware of their surroundings. The camera's red color option also lets you to flaunt your style when taking photos on the go. This device only costs around $400, which can be relatively cheap for most superior cameras. Since the Olympus TG 5 offers an example of the best travel cameras, the device ensures quality at a reasonable price.
3. Panasonic Lumix ZS50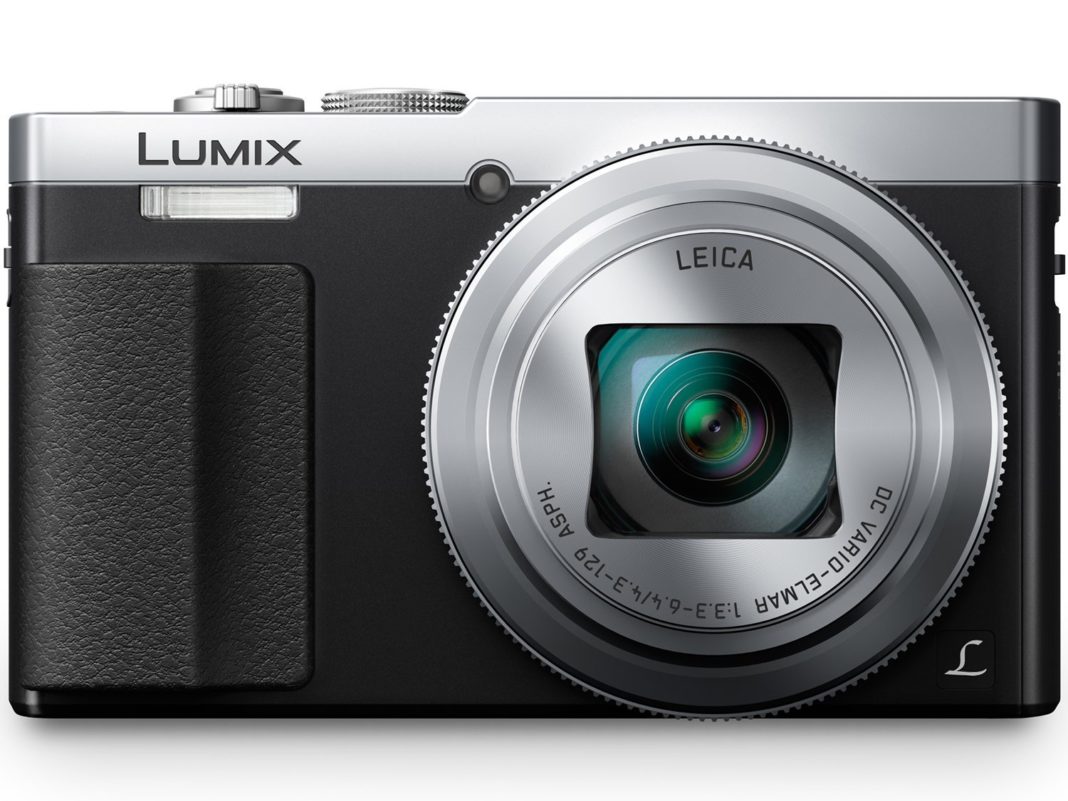 As one of the best travel cameras to be purchased, the Panasonic Lumix ZS50 offers photographers excellent outdoors functionality. A built-in viewfinder helps reduce glare when taking photos on sunny days, so you won't lose quality in your picture. With a 30x optical zoom, you'll be able to capture images at large distances and great heights. A manual Focus Peaking function helps stabilize the area of focus easily, making the camera ideal for inexperienced users. Additionally, the camera's advanced low-light sensitivity enhances sharpness in photos without the need for flash. Maybe one of the cheapest devices on our list, the Lumix ZS50 will also only cost you $290.
4. Leica Q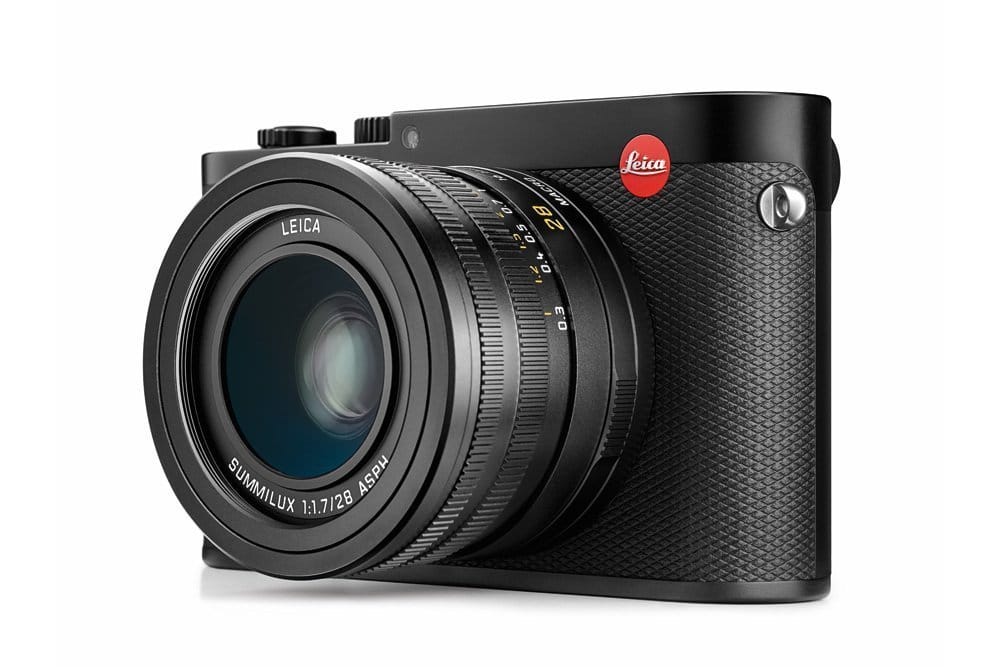 The priciest camera on our list, the Leica Q costs around a steep $4,000. This means those who aren't dedicated to photography may want to choose a cheaper device. Any professionals should consider investing in this incredible camera, as it will be well-worth the purchase price. Regardless of the cost, the camera heralds amazing capabilities, like built-in Wi-Fi to let you share your pictures instantly. The device's integrated viewfinder maintains an impressive resolution of 3.68 MP, showing every detail in your image. With an ergonomic design, the Leica Q doesn't make users feel overwhelmed by complicated buttons and settings. Don't forget about one of the best travel cameras when you make your next purchase.
5. Sony Cyber-shot RX10 IV
Tracking movement from a distance remains easy with the Sony Cyber-shot RX10 IV. The optimal image stabilizing feature ensures steady shooting when capturing still images or movies. Photographing objects in high detail, the camera has a large 24-600mm3 range. Additionally, the ultra-telephoto zoom enables pictures to be taken when focusing on objects at extensive distances. With an acquisition speed of 0.03 seconds, the camera offers the optimum choice for capturing photos in an instant. This feature makes the camera useful for photographers trying to capture images moving in unpredictable manners. When you take multiple images at once, you can also playback the shots in a continuous manner.
6. Fujifilm X100F
The Fujifilm X100F has a genuine leather exterior, making it an excellent option for those interested in a classic-looking camera. A leather strap comes included with the camera, providing a way for you to throw the device around your neck. This enables easier transportation and gives you peace of mind knowing the camera won't be damaged while inside a bag. An 8-way focus lever and increased number of focusing points produce greater ease of concentration on specific objects. With a flap-on base, you can easily access the camera's battery and memory card. As such, you can quickly replace batteries when you run out of charge.
7. Olympus E-M1 Mk II
This product might be the high-tech, portable camera you've been waiting for. The Olympus E-M1 Mk II captures complete resolution at 60 frames per second, so your camera won't miss anything. With innovative subject-tracking capabilities, the camera can track sudden movements as well as abrupt stops and starts. A 20 MP Live MOS sensor has accelerated processing, which means moving items won't be distorted in photos. Electronic stabilization features enable smooth shooting without the need for a tripod or other setups. In this manner, you can take shots while maintaining mobility. The device's lithium-ion battery also allows for 440 shots using a single charge. Instead of going home to power up your camera, stay out all day with one of the best travel cameras.
8. Sony A6500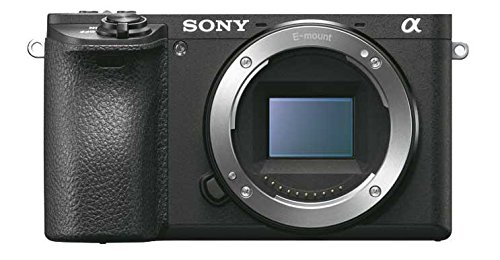 The Sony A6500 boasts a 4D focus system that can concentrate on an object in less than half a second. Unique to the other best travel cameras on this list, the device has a touchscreen for advanced functionality. You can easily select focus points by dragging your fingers and receiving a quick auto-focus response. A 5-axis stabilizing system enables images to be clear and not distorted, even if you're running while taking a photo. Made with an internal magnesium alloy structure, the camera can withstand the elements as you carry it on your journeys. Despite its many impressive features, the Sony A6500 maintains a light, portable design, making it perfect for the traveling photographer.
9. Panasonic Lumix GH5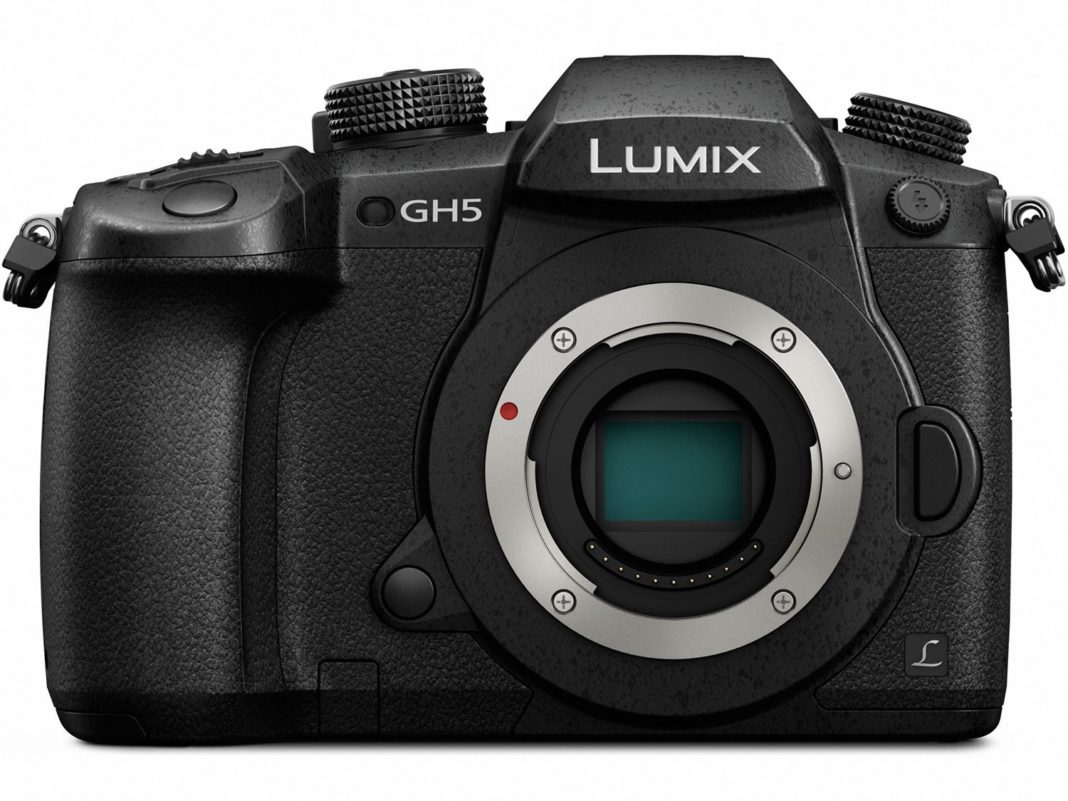 With the Panasonic Lumix GH5, you'll be receiving a compact camera that can compete with larger, professional-grade products. This camera performs as well as other devices that weigh you down and require a tripod setup. A Digital Live MOS sensor enables the capturing of 20.3 megapixels, giving you super sharp images. The device's 4K photo mode allows you to take photos of fast-moving objects, so you can capture an image instantly. A 5-axis body I.S. helps eliminate shaking, which means your photos won't be blurry even if you can't remain still.
10. Canon PowerShot SX710 HS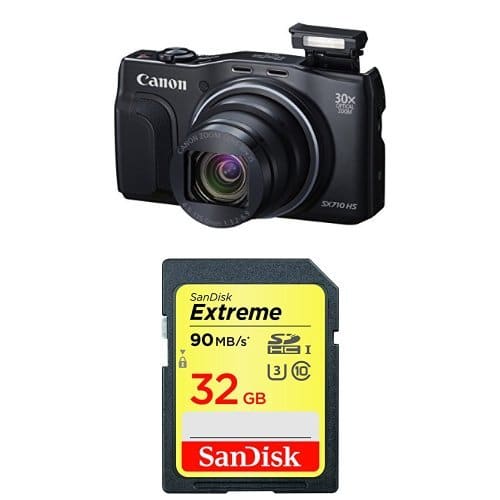 If you're interested in capturing moving images, the Canon PowerShot SX710 HS allows for the production of 1080p HD video. The device's 3-inch LCD screen enables easy viewing at any angle. Built-in Wi-Fi also means you can upload any photos to the web wherever there's an Internet connection. The camera's simple controls allow for even beginner photographers to configure the device without issues. With its small size, you could store the camera in a pocket and bring it on treks through the outdoors. Purchase a Canon PowerShot SX710 HS, and you'll be taking home one of the best travel cameras available.
11. Canon 5D Mark IV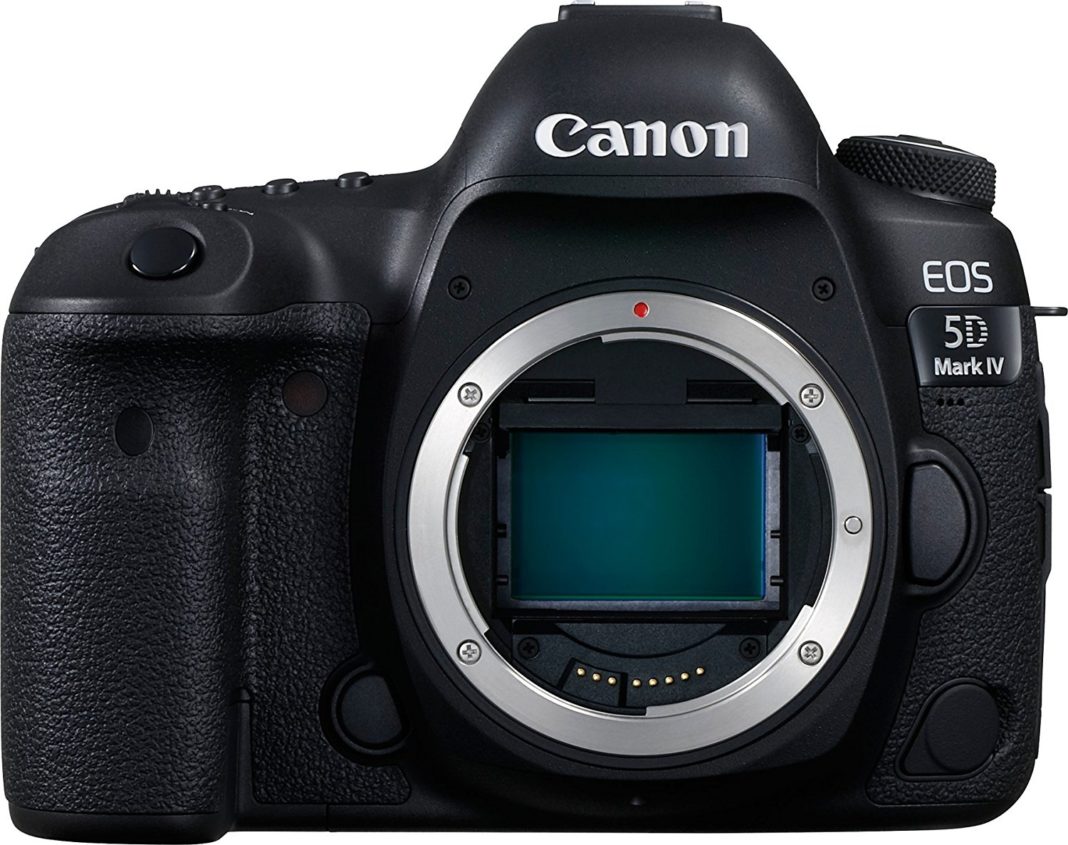 Hey, stop right here. Are you looking for a camera with amazing 4K video quality? Well, this magical DSLR offers it. In fact, it's one of the top full-frame DSLRs on the market. We first found out about its capabilities from following social media and travel influencers, including Gypsea Lust, DoYouTravel, and the staff over at Beautiful Destinations. The Canon 5D Mark IV is definitely geared towards advanced and professional photographers who dabble with videography. If you're looking to expand your skill set, maybe it's time to expand your toolset too.
Have you ever owned the Canon 5D Mark III? If so, you will find the controls very similar. If you're familiar with any of the older Mark series models, you will find you are able to use the Mark IV without having to reference the manual. This is will save you a lot of time and energy.
When you talk about image quality, you can't beat the extra resolution the Mark IV offers. When you don't need it, the camera offers lower resolution RAW modes. Dynamic range is reason to consider purchasing this camera Shadows are so much cleaner than before and at base ISO, the noise level read half of that of the Mark III.
One useful thing to do is set your camera's aperture and shutter speed to DOF. If you do this and shoot at a lower ISO, you will not overexpose highlights and can easily recover a 3+ stop under amplification of darker regions without a noise penalty.
12. Olympus OM-D E-M1 Mark II
Are looking for an action camera to come along on your adventures? Consider the Olympus E-M1 Mark II. The designers of this model definitely geared the Olympus OM-D E-M1 Mark II more towards action photographers than for still photographers. What sets it apart from all the others on the market? We'll tell you.
This sleek black beauty can capture frames up to 60 frames per second (fps). You can bring it anywhere too because it has a durable body. Just invest in a solid, waterproof camera case or backpack to carry it around in. When you're ready to shoot, the 20 MP Live MOS Sensor offers accelerated processing and your images will be sharp and pure.
You can be out and about roaming the streets all day without having to worry about your battery dying. The Olympus OM-D E-M1 Mark II's lithium-ion battery can last for more than 440 shots without the need to stop and re-charge. So head on out there and capture the shots of your dreams. You won't need to stop and miss a single moment of it.
13. Canon Powershot G7 X Mark II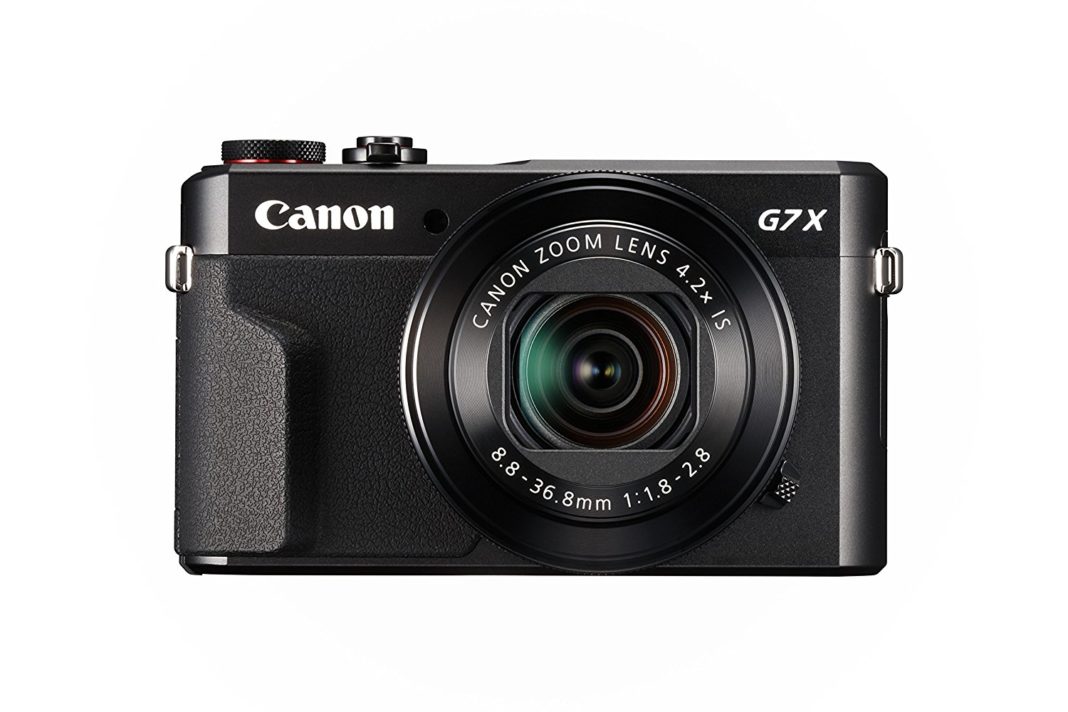 Okay, so this isn't a DSLR. But the the Canon Powershot G7 X Mark II is a point and shoot that does the job. Canon's Powershot G7 X Mark II can take pretty amazing photos and videos. If you're trying to pack light, this is a good camera for you. It's very portable and easy to carry around on long day trips without weighing you down. Its ability to record videos like a DSLR without the weight is the main reason to buy this camera.
Three additional features make this little camera a steal, the touchscreen, flip screen, and autofocus system. While each of these features are useful on their own, in combination, they make the G7 X a very vlogger friendly device. With the touchscreen, you can quickly navigate your way through the device. It also lets you set a focus point when recording your videos.
14. Fujifilm X100F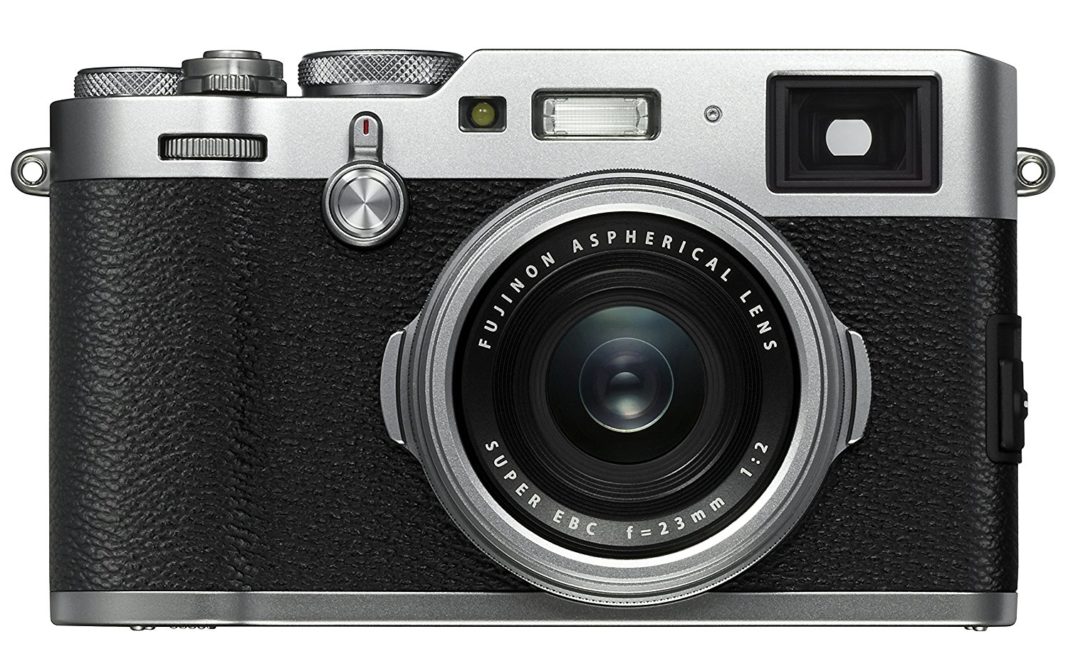 Usually, it isn't in the best interest of camera manufacturers to stray too far from the mold and experiment with new models. Most companies try to play it safe and make cameras that are easily comparable to one another. Only one or two modifications set them apart. For most users, this won't be an issue at all. They are just looking for a camera they feel comfortable or familiar with. But if you're a photographer seeking a little bit more, the Fujifilm X100F sets the bar very high.
It is a unique camera for many reasons. The Fujifilm X100F is actually a hybrid of many different types of cameras. It is compact and easy to carry around, has a fixed lens, and is mirrorless due to its design and control scheme. Last but not least, the appearance gives a nod to older throwback styles with a unique viewfinder and film simulation mode. Any way you look at it,, the Fujifilm X100F certainly looks like an older model film camera. More often than not, it is mistaken for a Leica. But don't be alarmed, it's not as pricey.
15. Canon EOS Rebel T6i
Here's a big first for Canon DSLRs. The Rebel T6i features both WiFi and NFC (near field communication) capabilities. This technology enables it to be connected to a smartphone or tablet for remote image control and sharing. If you wanted to, it's possible to connect two different cameras simply by touching the NFC logos together. You can then transfer images wirelessly. Technology is amazing, isn't it?
Like its predecessor, the Canon Rebel T5i, the Rebel T6i has a 3-inch Clear View 1,040,000 dot TFT II touch-sensitive screen. When looking through the viewfinder, the camera offers a 19-point phase detection system. AF point can be left up to the camera for the 19-point AF Mode or it can be set manually using the Single Point AF or Zone AF Modes. When using Zone AF mode, you have the choice for up to five point groups for selection. In Single Point AF mode, all 19 points are available for individual selection.
On the right side of the camera sits the mode dial, which features the typical manual, semiautomatic, and automatic modes. In addition to standard portrait and sports scenes, there are also three basic multi-shot modes: HDR Backlight Control, Handheld Night Scene Mode, and Night Portrait. Besides the ISO button, there are now display and autofocus type and area selection buttons.
Filter Effects of the Canon Rebel T6i
A small number of filter effects are offered the Canon Rebel T6i. Among these include a grainy black and white, soft focus, oil painting, fisheye, watercolor, toy camera, and miniature. When you shoot in Live View, you can see a preview. The camera will also automatically save a copy of the image with the filter already applied. In the case that you shoot via the viewfinder, it can save a non-filtered JPEG image simultaneously too.
Design of the Canon Rebel T6i
Overall, the design of the Canon EOS Rebel T6i has changed little from previous models. If you look closely, the most visible differences include a few new buttons on the top of the camera body, moved placement of the stereo mic, and the addition of a WiFi LED on the camera's left shoulder.
We're really excited about the viewfinder. Canon replaced the small autofocus with much more usable autofocus points. Overall, the viewfinder experience is much more enjoyable. While it's notably less magnified than that of the T5i, the change in AF handling more than makes up for it.
Extra Travel Gear Ideas
Besides a camera, many other items might help you make your travels more exciting and convenient. Consider these additional products to bring with you alongside your camera:
Don't Leave Home Without One of the Best Travel Cameras
Finding the right camera that fits your budget and specific desires can be difficult. How do you know if a camera can give you great photos, while still offering a compact size and weight? In this manner, locating the perfect product for you should involve lots of research and planning. Thankfully, we've crafted this article to help you save time when searching for photography devices. When you want to make a choice, you should consider the questions posed above to make a well-formed decision. We hope our list of best travel cameras gives you the insight needed to make the most suitable purchase.
After you buy your camera, you'll want to bring it on a trip to test out the device's capabilities. If you're looking for a new location to take photos, consider these destinations below:
Do you have any questions or comments for us? Please feel free to leave us a message below. We love hearing from you.
Related Article: Best Travel Gadgets For Adventurers
Meghan Ochs
Meghan loves writing in all forms. At any time of day, you can find her nestled in a corner with her nose buried in a book. Though she's only visited two countries, she wants to travel all over the world, with France and Spain the first sites on her list. In the future, she hopes to publish a series of fiction novels and adopt two dogs from a local animal shelter.