The Olympus OM-D E-M1 Mark II is one of the best Micro Four Thirds cameras for advanced photographers. We're going to say it upfront. It is well worth the price tag.
If you're unfamiliar with the first of these models from four years back, it was the company's flagship compact camera and set the bar to a really high standard. We loved it. Now, we have the second generation model in the Olympus OM-D E-M1 Mark II. It comes in a compact, DSLR-like form, complete with weather sealing, magnesium chassis, and plenty of control options. In short, it's a small camera that demands to be taken seriously.
It has come down a bit in price over the last year and now will cost you $1,700 on Amazon. With competition from full-frame DSLRs and other high-end cameras, will the Olympus OM-D E-M1 Mark II stand the test of time? Let's find out.
Olympus OM-D E-M1 Mark II Design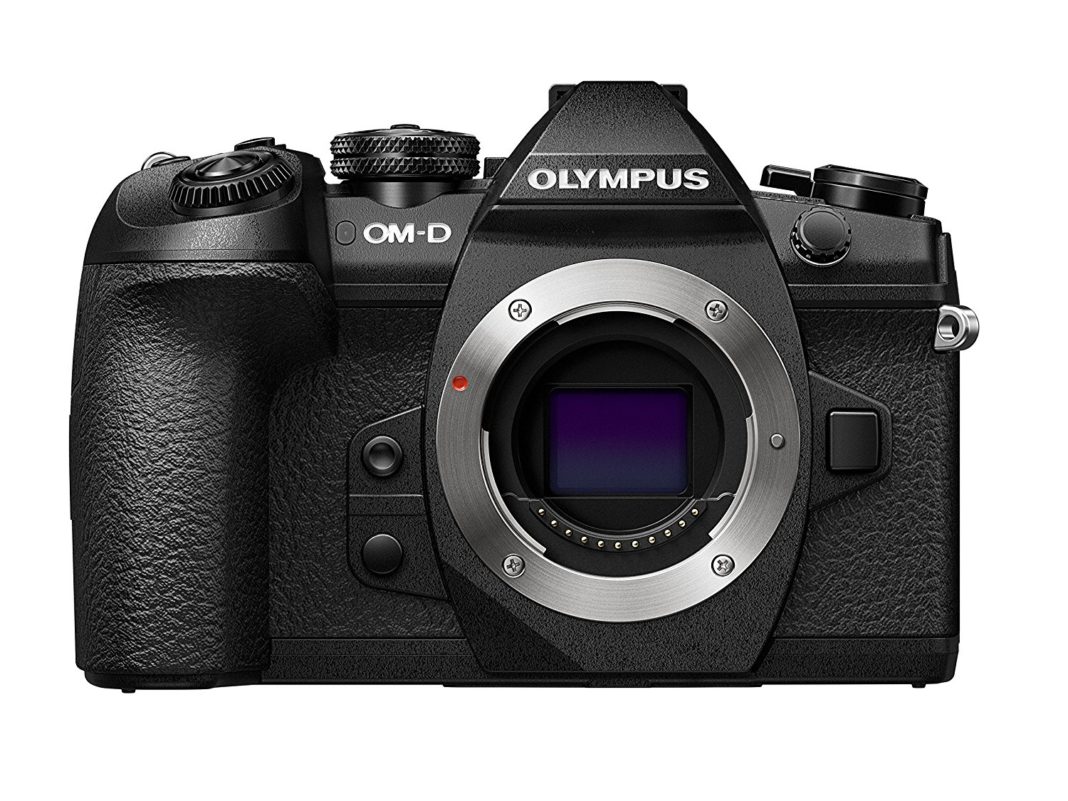 Credit: Amazon
So how does the Olympus OM-D E-M1 Mark II measure up to its predecessor? Aesthetically, they have a lot in common. The Mark II is slightly heavier and larger than the original flagship camera but not by much. The newer camera also has a more pronounced grip, which makes it easier to carry around. This grip also makes it more accommodating to attach larger pro-spec lenses.
We really like the layout of the Mark II's control system. The two main wheels are at an easy access to your fingertips and can be easily rotated. You can use them to control exposure settings including aperture, shutter speed, and exposure compensation. The button layout between the two cameras is similar.
Perhaps one of the greatest features about the Mark Olympus OM-D E-M1 Mark II is the degree of customization available to the user. While this camera function is intended to make it easier for pros, it also makes it harder to use for enthusiastic newbies. For example, you can assign functions to control buttons. If you would like, you could choose to have the Fn1 button set to access ISO and white balance and the Fn2 to apply the 2x digi-converter.
When looking at the LCD screen, we can see it is fully articulated. When switched to its brightest setting, it can even be seen in the glare of the sun. Make sure to clean the touch screen often to get rid of the smudges from swiping.
Last but not least, the camera is WiFi equipped and it works very well. The free Olympus Image Share app gives control over your camera settings for remote shooting and allows for quick image uploads to your smartphone.
Olympus OM-D E-M1 Mark II In-Body Image Stabilization
Remember your old photography class? To obtain sharp images without a tripod, the rule was always to use a shutter speed equal to or greater than the focal length (e.g. 1/30th of a second for 30mm). With the Olympus OM-D E-M1 Mark II, that rule can be tossed right out the window. We're happy to report that the in-body image stabilization is probably the best we have ever seen.
A revised 5-axis stabilization provides up to 5.5 stops of stabilization with any Olympus Micro Four Thirds lens you want to use. With stabilization activated, you can achieve sharp images at a 12mm focal length with a shutter speed of 1 second or more. That is crazy. The images you shoot will turn out incredibly sharp. While we wouldn't normally give the image stabilization its own feature section, the Olympus OM-D E-M1 Mark II has earned it. This feature is nothing short of incredible.
Olympus OM-D E-M1 Mark II Camera Speed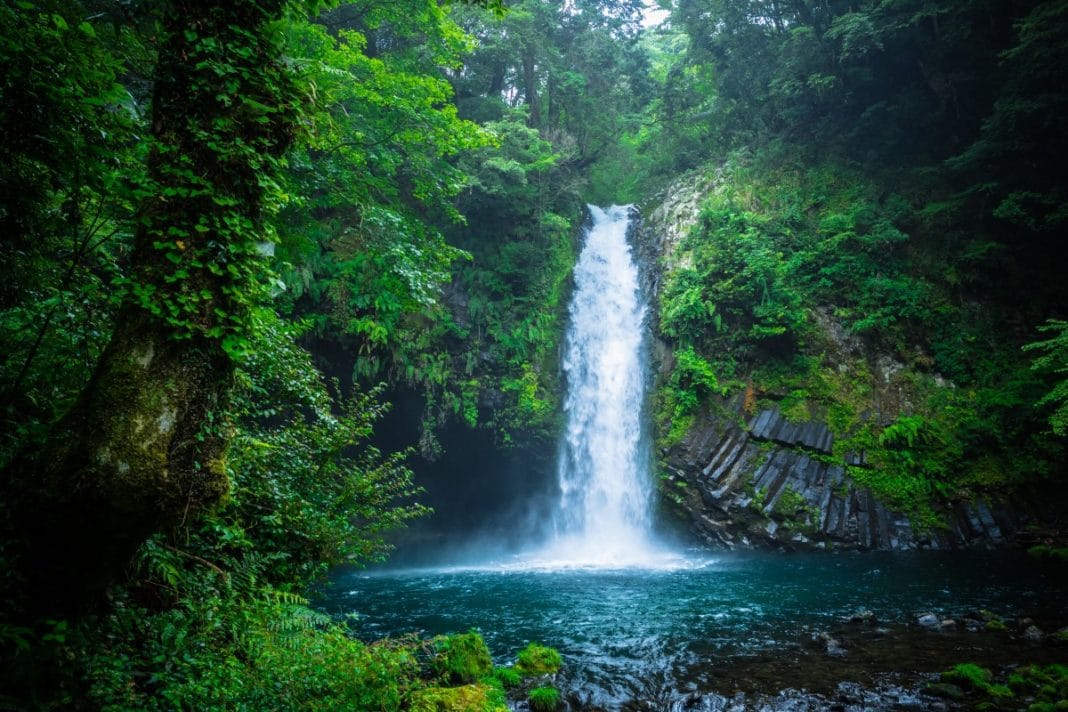 The Olympus OM-D E-M1 Mark II is fast in every sense of the word. Whether you look at focusing, start up time, capture and playback, the entire experience exceeds your expectations. While we admit no compact system can match the lightning fast startup speed of a DSLR, the Mark II comes close. It's about as good as it gets in terms of mirrorless cameras. Offering both electronic and manual options for image capture, there is a wide variety of shooting modes. The electronic shutter offers a wow-factor of 60 fps in Pro High Capture Mode under a single autofocus.
It gets even better. Press the shutter button down halfway and the camera can record frames up to 14 frames before the shutter is fully depressed. This is helpful in case your reaction time is delayed or slow. You never have to miss that epic shot.
Do you want continuous tracking AF? The electronic shutter offers a speed of 18 frames per second (fps). We're not aware of any other mirrorless camera on the market that can shoot this many frames in succession. Even in mechanical shutter mode, the burst speed is 15 fps. The length of the burst (at approximately 50 images) is less than one second in Pro Capture High Mode. If you would rather conserve your memory card and battery, opt for the 10fps low continuous mode. A JPEG burst will keep going until your SD card is full; it's really quite impressive.
The electronic shutter is incredibly quiet and discreet. Wildlife photographers will love this. It's easy to forget and leave it on though, so make sure you remember to switch back after using this shooting mode. Sometimes, you'll find a handful of 50 fps bursts when expecting to find a single still image. Whoops.
There Are A Few Small Quirks
There's just one small hiccup. The only time you won't be able to use this camera fully is when you are processing massive Pro Capture High image sequences. While buffering takes place, you will not be able to scroll through your images. If you're impatient like us, this can be a bit irritating as a RAW and JPEG taken in burst can take a while to clear. We found it helpful to turn off the long exposure noise reduction (NR) because the waiting time was too long.
The new 121-point system is very quick and marks great progress for Olympus. Autofocus is accurate for subjects in any lighting condition. Even if you were to shoot photos indoors at night, the focus latches onto subjects in an instant. The best results from continuous AF tracking can be accomplished with 10fps single frame shooting. The rate of shots that turn out sharp is incredibly high.
In regards to downsides, the only complaint we have about the Olympus OM-D E-M1 Mark II is its battery life. This is something that all mirrorless cameras seem to suffer from. Olympus has tried to address this by offering a new BLH-1 battery that offers up to 440 shots on a full charge. This is a 25 percent improvement up from the E-M1. If you select the sleep mode, it goes up to 950 shots. That's more like it. It will surely last a full day out shooting on the field.
Olympus OM-D E-M1 Mark II Image Quality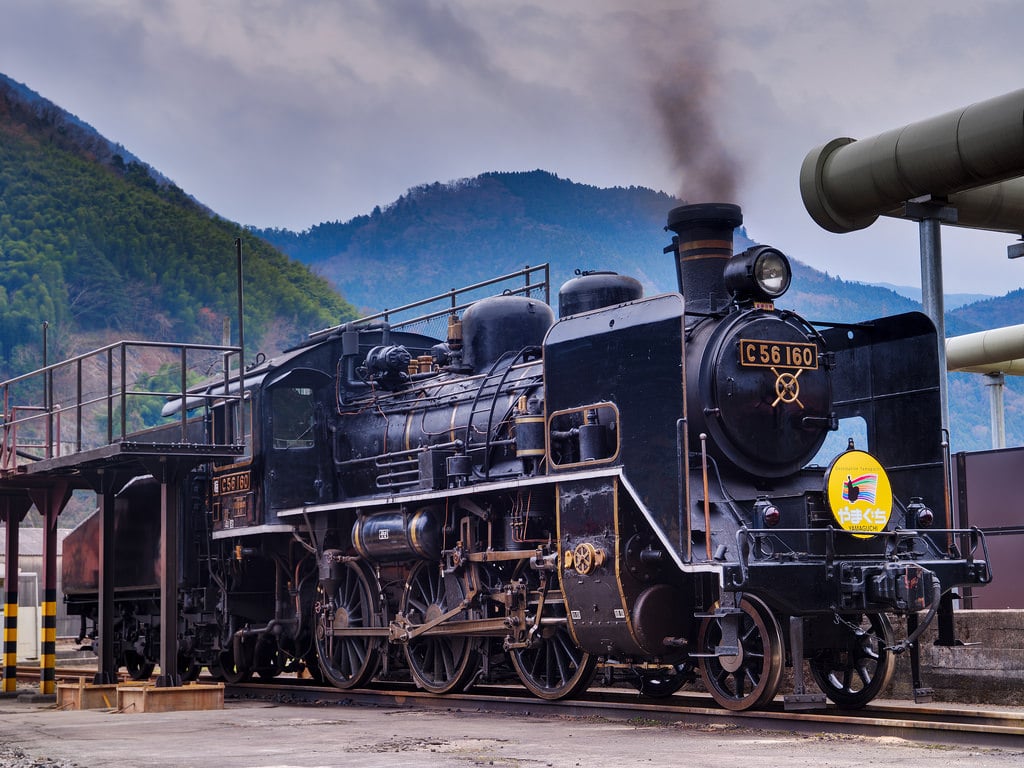 It's all about the sensors – and the Mark II has a spectacular new one. Recording images at 20.4 million pixels is no easy feat but the Mark II makes it beautiful and seamless. As far as our eyes can tell, this increase in resolution has not sacrificed quality in low light. If you're shooting a stationary subject or landscape scene, the world-class image stabilization boosts the camera's performance in low light. How, you ask? Well, the level of light entering the lens can be increased by using a slower shutter speed. This will help you get all of those nice, sharp, enviable shots you see on Instagram.
Let's say you want to photograph the inside of a beautiful cathedral in France. In the dim light without a tripod, you would probably need to use an ISO of 6400 for sharp shots and the exposure settings of f/11 and 1/30 sec. With the image stabilization at your disposal, the ISO 200 setting could be used thanks to the slower shutter speed of 1 second.
Since you have control over lighting or in ideal lighting conditions, the Olympus OM-D E-M1 Mark II is highly capable of shooting sharp dynamic images. When you're in less than ideal lighting conditions, the smaller-scale sensor is pushed. However, even in +3EV in post, we still found crisp detail in the shadows with very little noise and only a hint of magenta colored noise.
Overall, the Mark II isn't the best camera for high ISO shooting, but what camera is? Keep the ISO levels down and you can edit later in Lightroom or Photoshop. Remember, you can always brighten an image but if it's overexposed, there's not much you can do to save it. This little camera is so full of features though that it pretty much removes the need to shoot at an ISO of 6400.
Related Article: ​Travelers, Are You Looking for the Best Camera for Vlogging?​​​
Olympus OM-D E-M1 Mark II: High Resolution Shot Mode and 4K Video
Travel bloggers, you'll love this. This camera has a lot of tricks up its sleeve and video is one of them. In High Res Shot Mode, the Mark II records RAW and JPEG resolution images at a resolution of 50MP. This is a drastic increase by the 20MP standard. Keep in mind that this shooting mode is only intended for stationary objects (unless you're going for a blur motion shot).
You'll probably need a way of keeping the camera still, so opt for a sturdy tripod. A cable release or shooting wirelessly via the Image App also helps. One thing to note is that the tripod bush has been moved. So, the battery door will not be accessible with the plate underneath.
Did we mention there's also 4K video capture? This is the moment Olympus enthusiasts have been waiting for. The camera is a very capable reformer, with crisp clear 4K footage at 24fps. Pair this with the in-body image stabilization and smooth focus, the Olympus OM-D E-M1 Mark II is very ideal for making videos.
Our Take On the Olympus OM-D E-M1 Mark II
The Olympus OM-D E-M1 Mark II is superior to its predecessor in every way. We'd go as far as to say that it's better than most mirrorless cameras too. Olympus was smart to add the in-body image stabilization system. It's the best image sensor we've ever used and it's super fast across the board. From startup, to focus, image taking, and playback – this little camera is lightning fast.
While this camera is dreamy, it does have a few quirks. The good news is that they aren't deal-breaker ones. It all depends on personal preference in camera features. Ready? The only bummers are the high price point and relatively small sensor size. Some larger sensor cameras will have the upper hand when it comes to ISO levels, too. Ultimately, these quirks can be overlooked. The Olympus OM-D E-M1 Mark II is still the best Micro Four Thirds camera on the market. All and all, it is well worth the asking price.
What Travelers Are Saying About the Olympus OM-D E-M1 Mark II
For those looking to take the leap and invest in a good travel camera, do it. Nothing will help you build a better portfolio or grow a social following faster on Instagram. Put out consistent, creative, good quality and you'll get good results. The Olympus OM-D E-M1 Mark II is a very good quality camera, good for both photos and videos.
In an idea world, what would you want in a camera? We prize low noise and image stabilization. As a traveler, there are lots of places you either can't take tripods or they would not be convenient or welcome. We also like features and customization.
Travelers really love this camera because of its marvelous image stabilization. You can hold at least 2 seconds with this camera. Travelers have taken photos that they absolutely could not take without a tripod using another camera. Also the noise levels are lower than the other cameras and the noise is easier to handle in noise reduction programs. This will allow you to shoot at higher ISO than you might have previously felt comfortable using.
We think you'll really like the feel of it. It has a better grip than the EM-5. Yes it is larger and heavier, but well, you can't have everything in one camera. We like customization and this camera is excellent for that. Many buttons can be set to whatever you want. All you have to do is remember what you did… It also has three custom modes which you can set and put on the mode dial. (That is one less than the EM-1 Mark I.)
There are a couple of things Travelers are disappointed in. One is the loss of scene mode. Apparently Olympus claims this is a "professional" camera and no professional would use scene modes. However, professionals will use ART modes? They have them already programmed because they are in the EM-1 Mark I and my EM5 and they could be an option for the ART mode dial position since they are out of dial space. Why do we care? Primarily for the multi-shot functions such as panorama and night shots.
It does have auto HDR but it is limited to ISO 200 (you can set the ISO for Sony's auto HDR). Admittedly you can get away with a lot with this camera because of its marvelous IS. Let's say you're experimenting with various photos in a church and selected auto HDR and pressed the button. As soon as you did you realized I was in trouble because of the slowness of the clicking. You'll be pleasantly surprised when you get home and find that it came out fine despite the long shutter speeds.If you want to take multiple shots for HDR in post, options are very easy to get to with the standard button assignments.
Alternative Travel Cameras
Still stuck on whether you should invest in a full-frame DSLR or mirrorless? Not to worry, here are some alternative travel cameras to consider.
Sony A6500
If you're leaning towards mirrorless cameras, another good model to consider is the Sony A6500. Besides offering a compact size, it delivers 24.2 MP of stunning image clarity. Sony has really stepped up its game with the A6500. Offering 24.2MP, the world's fastest autofocus1, and stunning 4K movie recording, it's easily one of the best mirrorless cameras on the market for its price. While it is similar in appearance to the A6300, enthusiasts willing to dig a little deeper will notice that the Sony A6500 offers new features like touchscreen capability and stabilization.
In a nutshell, the key features include a 24.2MP APS-C CMOS Sensor with 425 phase detection points, a 2.36M-dot OLED EVF, a tilting rear touch screen, 5-axis in body stabilization system, 11 fps continuous shooting, and a 1/4000 second maximum shutter speed.
Fujifilm X-T2
Fujifilm has broken records with the X-series mirrorless cameras. In a convenient lightweight package, they have managed to mesh high-tech processing with a sleek, classic design. The Fujifilm X-T2 look just as good as the photos it takes. This camera is for enthusiast-level photographers, falling above entry level and below the pricier devices used by long-time seasoned professionals.
The Fujifilm X-T2 has only changed its formula slightly from that of its predecessor, X-T1. It retains all the qualities people loved about the X-series (great design, direct access control, and a wonderful electronic viewfinder) with some new bells and whistles. The new additions of a 325-point autofocus system and advanced 4k video help it to compete on a much higher level.
Panasonic Lumix GH5
Pro filmmakers have added the Panasonic Lumix GH5 to their collection of gear. What's so stunning about the GH5 is it's designed to be versatile and adapt to your photography needs. You can add whatever lens you want; it is capable of adapting.
Packing a fully-fledged video feature inside a compact mirrorless body, the Panasonic Lumix GH5 can shoot in stunning 4k until the battery is dead or your memory card is full. In the meantime, it's recording at twice the speed of any other 4k mirrorless camera. In many ways, the GH5 seems as if it is built for videographers first and photographers second.
If you're looking at outside specs alone, it would be easy to confuse the Panasonic Lumix GH5 with a video camera. Not to worry though, it has all the features you would want in a mirrorless camera. The body has a slim midsection, is very lightweight at only 1.6 pounds, a comfortable grip, electronic viewfinder, and easy to use control panels.
Like the GH4 before it, the Panasonic Lumix GH5 is definitely a larger camera. Don't expect it to be easy to carry around. Invest in a good quality waterproof backpack. At the top of the camera, separate shutter and video record buttons offer easy shooting access for both modes. A control wheel near the shutter and a second near the thumb rest make it easier than ever to adjust aperture and shutter speed. You don't even have to look away from the viewfinder. To make your life even easier, there's also a shortcut button for white balance, ISO, and exposure compensation.
Don't Go On Your Next Trip Without a Great Travel Camera
If you're planning a vacation soon, don't head out without a great travel camera. We highly recommend the Olympus OM-D E-M1 Mark II for both stellar photo and video quality. If you're still looking for a camera to buy, feel free to check out more tech specs from the alternative travel cameras we mentioned above. Buying a good quality DSLR or mirrorless camera will make a huge difference in the quality of your images – and will also make for some pretty nice memories, too. Where are you heading to on your next trip? Let us know in the comment section below.
Related Article: 10 Best Travel Cameras For The Adventurous Photographer