Today, mirrorless cameras are becoming increasingly popular among travelers. One of the top-selling mirrorless cameras is the Sony A6500. 
Besides offering a convenient compact size, it delivers 24.2MP, resulting in crystal clear images. So, what makes the Sony A6500 so different? You're about to find out.
Sony A6500 Features & Benefits
Sony has really stepped up its game with the A6500. Offering 24.2MP, the world's fastest autofocus1, and stunning 4K movie recording, it's easily one of the best mirrorless cameras on the market for its price. While it is similar in appearance to the A6300, enthusiasts willing to dig a little deeper will notice that the Sony A6500 offers new features like touchscreen capability and stabilization.
In a nutshell, the key features include a 24.2MP APS-C CMOS Sensor with 425 phase detection points, a 2.36M-dot OLED EVF, a tilting rear touch screen, 5-axis in body stabilization system, 11 fps continuous shooting, and a 1/4000 second maximum shutter speed. While photo junkies are drooling over these stats, if you're a beginning photographer, your head is probably spinning. Not to worry, we'll explain it all. Now, let's take a look at all of the features and benefits the Sony A6500 has to offer.
Imaging Innovation and New Metering Modes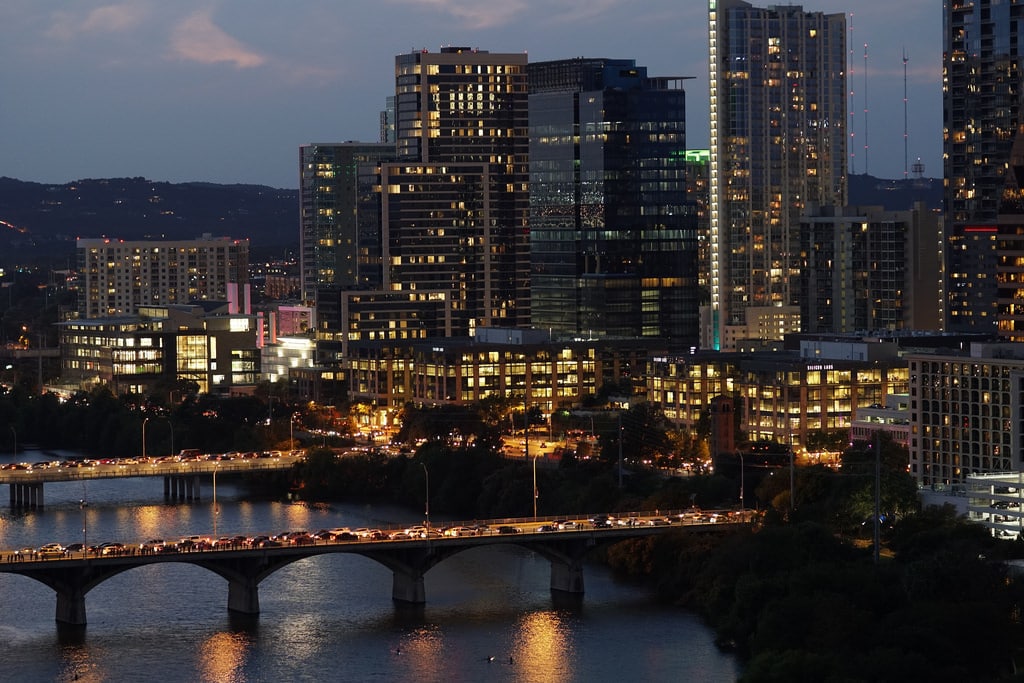 While the details are complicated, we'll try to explain it as simply as possible. The Sony A6500 has 24.2MP in its CMOS sensor. This makes for crisp, clear, beautiful images. The CMOS sensor has copper wiring inside of it and enhanced circuit processing. This reduces the depth of the wiring layer. The result is an overall boosted efficiency of light radiation.
The sensor and its wiring work in conjunction with the BIONZ X image processor and new front-end LSI. If you want a quiet camera when you're working on a set or out and about snapping pictures of wildlife, this helps a lot. Additionally, the front-end of LSI and conductive copper accelerates readout speed to support high speed shooting with minimal lag. You can also record stunning 4K movies with full pixel readout with pixel binning, full HD 120fps shooting, and a 14-bit RAW output for still images.
There are two new metering modes reviewers loved about the Sony A6500. The first one is Highlight.  This is where exposure metering focuses on the brightest area within the LCD frame. The second meter mode is Entire Screen Average. This means your camera will maintain an average meter for the overall image.
Experience the World's Fastest Autofocus1
Credit: Amazon
When we heard about the world's fastest autofocus1, we knew we needed to write a Sony A6500 Review. This 4D focus system boasts the world's fastest autofocus time. So take the camera out for a test and try to capture something fast on screen. Stand on a bridge and get traffic tail lights at night. Take a walk down to the park and photograph soccer teams practicing. Chase your dog around your backyard. Go wild. You'll capture it all on camera.
The autofocus acquisition can lock focus on a subject within as little as 0.05 seconds. Did we mention that this amazing little camera also has the world's highest number of focal plane phase detection AF points2? In fact, it has an incredible 425. Eighty-four percent of them are positioned over the image area. The Sony A6500 can capture full resolution images up to 11fps with continuous autofocus and exposure tracking.
Touch AF For Stills and Video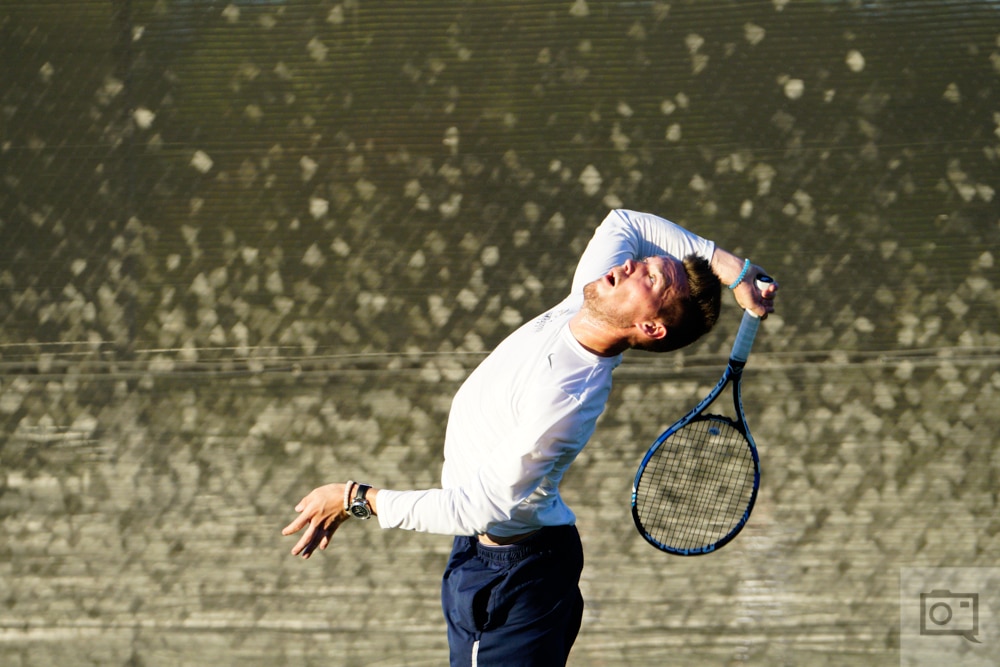 Credit: The Phoblographer
The new touchscreen is amazing. It vastly enhances focus capabilities for intuitive and immediate focus response. All you have to do is select a focus point anywhere on the LCD. You'll always get a fast and accurate response. When using the electronic viewfinder, shift your focus points using the LCD like a touchpad. Drag your finger to the desired subject point. This also works for video. Touching the screen during movie recording brings a smooth focus point shift.
4K Movie Recording and Pro Video Features
Credit: The Phoblographer
Have you seen all those amazing videos travel influencers put on Instagram nowadays? It seems like Nainoa Langer and the crew from Beautiful Destinations are always posting some. Now, you can experiment and log some travel footage of your own. The Sony A6500 offers internal 4K recording in Super 35mm format. From a design standpoint, the camera might not look all that fancy at a first glance. But the 5-axis stabilization system, touch screen for focal point placement, and improved digital processor and instant image playback make this little camera a force to be reckoned with.
5-Axis In-body Image Stabilization System
Credit: Amazon
For the first time ever, a 5-axis steady shot stabilization system is used within such a compact camera with a lightweight body. This means the camera automatically compensates for blur caused by camera shakes. Any lens you use will also benefit from image stabilization, whether the lens also has such an internal system or not.
The 5-axis image stabilization also works to make perfect videos. If you want to monitor the stabilizing effects of camera shake compensation in the viewfinder or LCD screen. You can do this by pressing the shutter button down halfway or magnifying the image. While shooting movies, you can monitor camera shake by entering movie mode. 
Ultra Fast OLED with EVF Benefits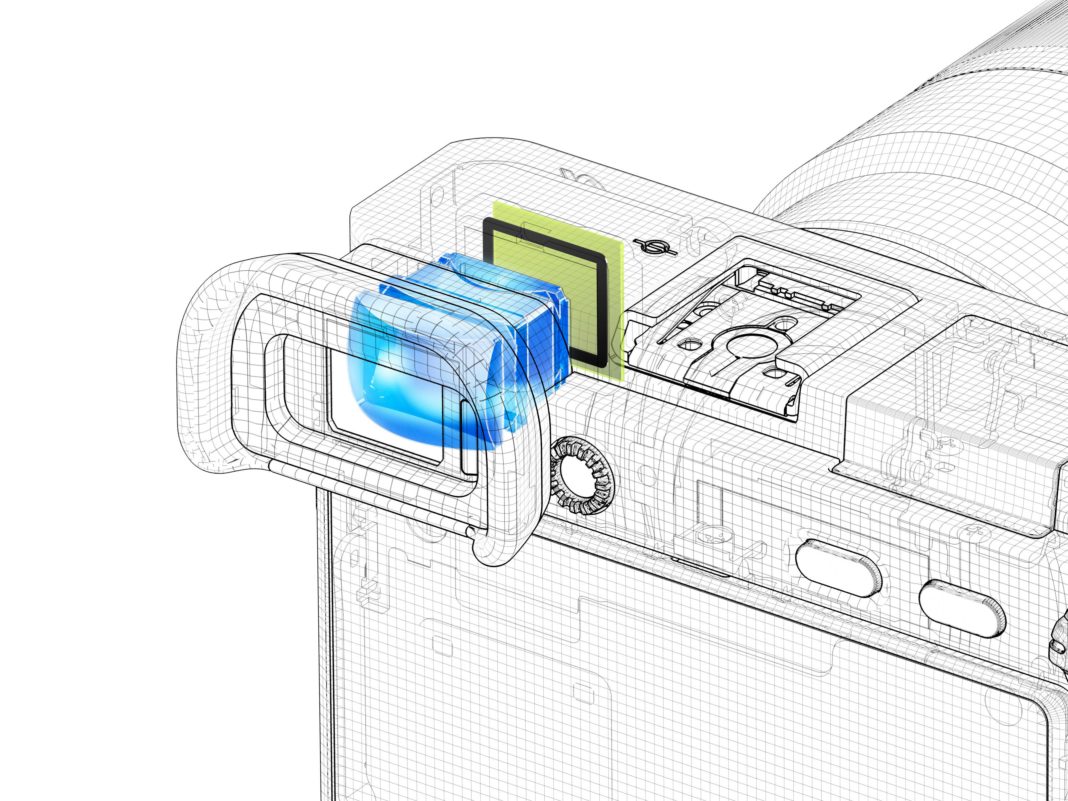 The Sony A6500 offers the ability to deliver continuous live shooting at 8fps with AF/AE tracking. This makes it easier than ever to track fast-moving objects. You can thank the overall improvements in the EVF algorithm for this. In short, this offers photographers the immediacy of an optical viewfinder, the benefits of an electronic viewfinder, and a live preview of exposure, white balance, and several other camera settings. We're impressed.
Rugged Camera Body and Durable Shutter Mechanism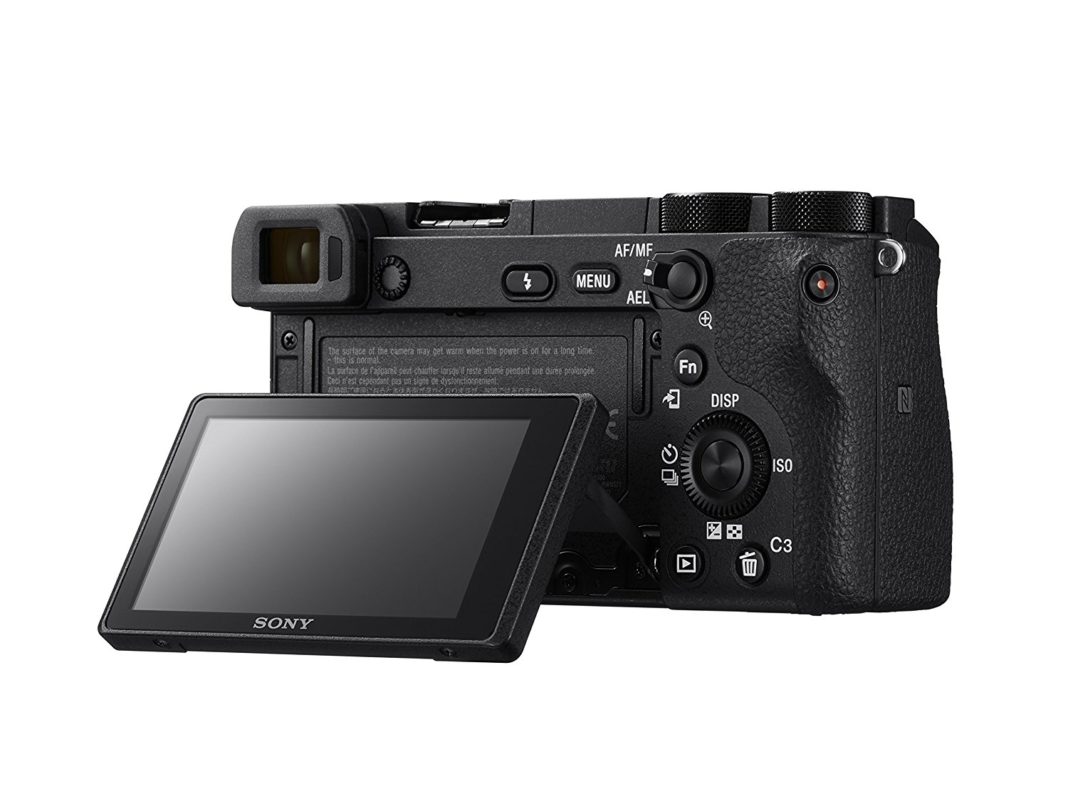 Credit: Amazon
While the Sony A6500 is a mirrorless camera, it's not fragile. On the contrary it has a rugged, durable camera body and shutter mechanism. It's designed to withstand the pressures of shooting in the field, thanks to an internal system of a strong magnesium and alloy body. The main buttons, dials, ports, and doors are moisture resistant. The highly-durable shutter has been tested heavily. It can withstand approximately 200,000 shutter releases for a long-lasting performance. This takes into consideration the rapid 11fps shooting capabilities it has.
Compatibility with Wide-Range Mountable Lenses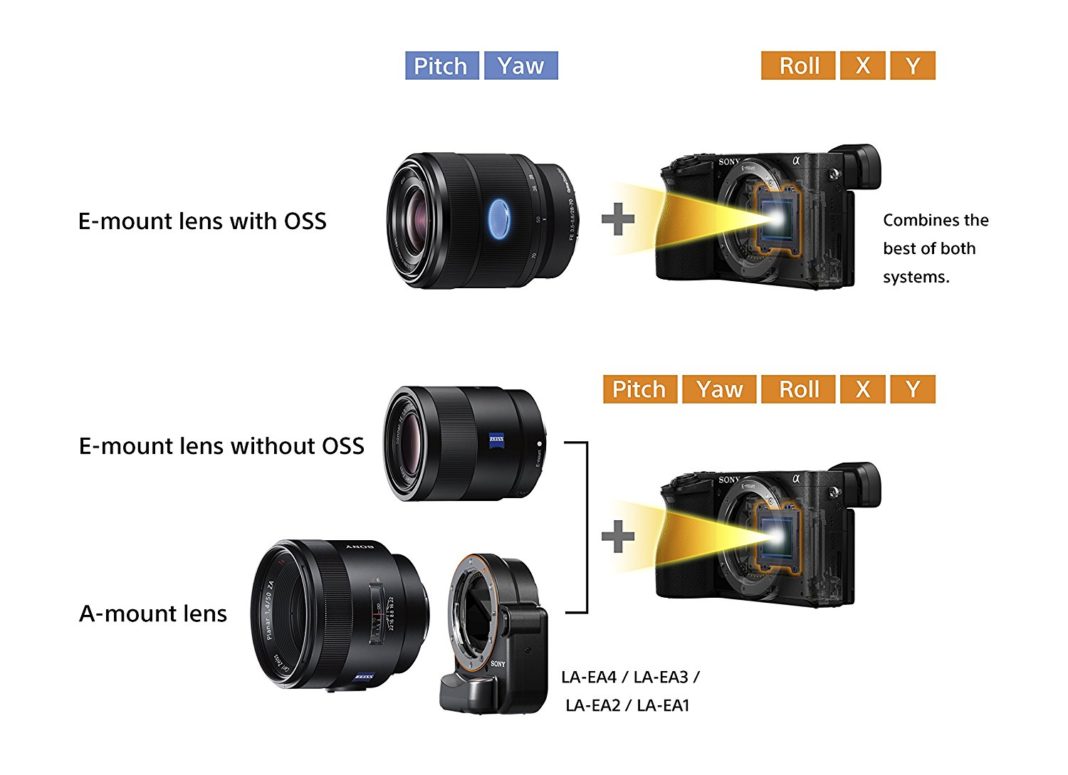 Credit: Amazon
Thanks to the Hybrid AF and 5-axis image stabilization system, you can enjoy more flexibility with your lenses. Even if they don't contain in an image stabilization system themselves, they will still be compatible. Just do your research and find out what kind of lens you need to meet your photography goals. Then, make sure it is compatible with the Sony A6500. You'll take some phenomenal photos.
What Travelers Are Saying About the Sony A6500
With a 4.5/5 star rating on Amazon, the Sony A6500 pretty much speaks for itself. While many of the reviews praise its new tech updates, travelers praise it for its image stabilization and photo clarity. Quite a few people said it is the best travel camera that they have ever used.
While the Sony A6500 is somewhat similar to the S6300, there are some subtle as well as not so subtle differences that make this camera worth a higher price point. Does it replace the a6300? Yes.For those who have specific needs for a camera like this, the Sony A650 offers more than enough.
It is an almost perfect APS-C camera that you can rely on not only for work assignments, but also as an ultimate travel camera for picture-perfect landscapes, portraits and stabilized video clips. The build quality on the Sony A6500 has some subtle differences. The first difference is it has a slightly larger grip. With the addition of IBIS, the camera needed a little more surface area, which also resulted in a slightly heavier body. The added size of the grip actually makes it easier to hold and travelers seem to prefer it over the previous series. The Sony A6500 definitely feels more durable.
More Secure Dials
The dials are also more secure. The on and off switch is much stiff. The top dials are also more firmness. One of travelers'  favorite updates is to the back dial. Prior Sony users complained they often accidentally changing settings because the dial was so flimsy. On the Sony A6500, you have more control.
They Love the Sony A6500 Image Quality
Travelers are amazed at how much detail they can get out of just a jpeg from this camera. They're convinced Sony has the best sensors hands down.
Our favorite aspect of the quality of images is the dynamic range available in editing post process. You can do so much with the shadows and highlights of RAW files without losing any original image quality.
When editing alongside files from a more expensive DSLR camera, photographers have a hard time telling which file they're working on. The image quality of the Sony A6500 RAW files is just that good.The only time reviewers could really see a difference was when they were shooting wide open and getting a shallow depth of field or when they raised up the ISO levels too much.
Sony A6500 Video Quality
Users also liked that they can shoot in .mp4 format which they couldn't with the a6000. This made it easier for them to pull videos off the SD card and edit whenever they needed to. In regards to rolling shutter, this feature seems to have the same characteristics as the old A6300. Users didn't see any improvements there.
User Interface
Another change deals with the User Interface. This means there is a reordering and redesigning of the tabs in the camera menus. Most users never had issues with Sony menus. With all the customization they found they rarely have to dive into the menu structure itself.
Users, particularly travel photographers, seem much more concerned with the speed of these menus and navigating the camera. That's where the Sony A6500 excels. It is fast, efficient, and gets the job done.
IBIS
The Sony A6500 is  an absolute must-have for a travel camera. Besides the still photo benefits of having a stabilized camera, every lens you have will be stabilized as well. This allows you to shoot at slower shutter speeds. All of your video clips will also have stabilization.
This is so important for travel videos. If you're hanging out the window of a train in India, or trying to take a shot from a high-speed boat, your photos and videos will still turn out great. The fact that all these assets are wrapped up in such a small camera body is amazing. 
What Travelers Wish the Sony A6500 Had
Sony has not made any updates to the LCD screen resolution. While many think the EVF is one of the best on the market, they hoped the LCD screen would have a much higher resolution. It's just average. Having a higher resolution and a sharper LCD screen would be beneficial. Users don't like having to tilt their screen to get different vantage point shots or share photo playback with their friends.
A few had some other suggestions for the LCD screens. They thought it would be useful if the screen popped out for filming. This is a great suggestion. A lot of travel vloggers would appreciate it. If you're interested in getting more into video, that's probably something you would like in the future.
Lastly, the Sony A6500 is missing a front control dial under the shutter button. That would be helpful in controlling aperture.
Alternative Travel Cameras
While the Sony A6500 is a great little camera, we're offering up a few more options for those who like to take their time. Browse through these cameras and options and see if there's any you'd like to bring on your next trip.
Fujifilm XT-2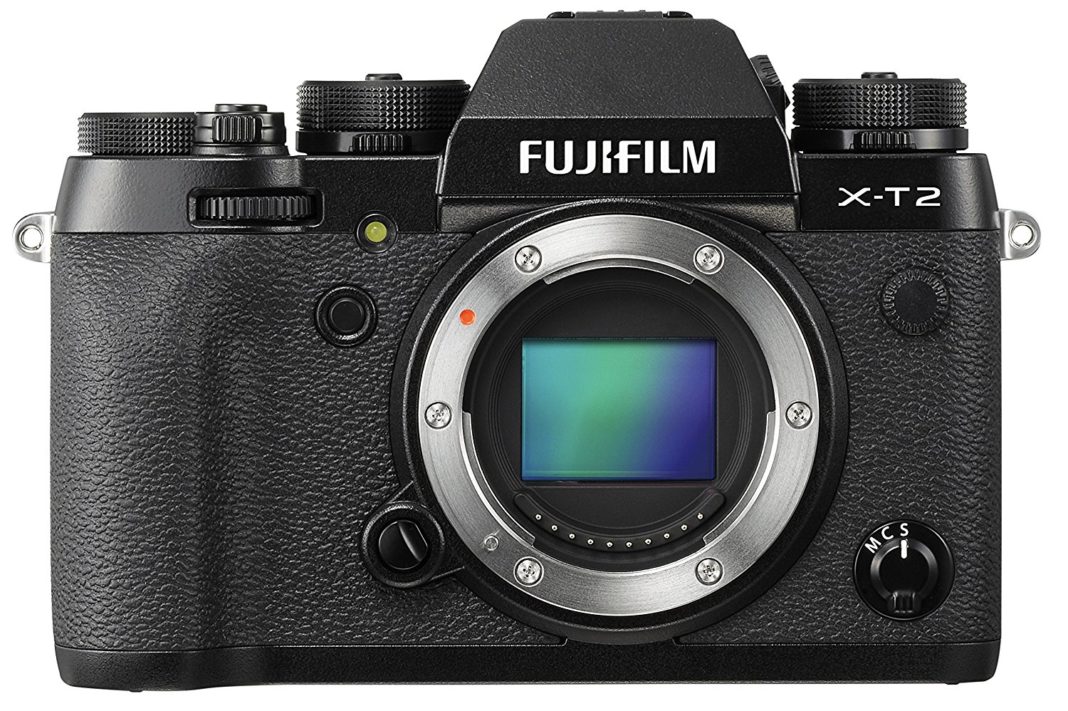 If you're looking for another solid, portable camera, look no further than the Fujifilm XT-2. This little camera also has an APS-C sensor for incredible image quality and it reduces false colors. Photographers looking to capture images from a distance will love that this camera is capable of producing a magnification of 0.77x. While the Fujifilm is more high-end than the Sony A6500 (weighing in at $1,600), it a very worthy purchase. After all, buying a great quality camera is an investment. You will love the photos and videos you get from it and who knows, maybe you'll become the next famous travel blogger on Instagram.
Sony Cyber-shot RX10 IV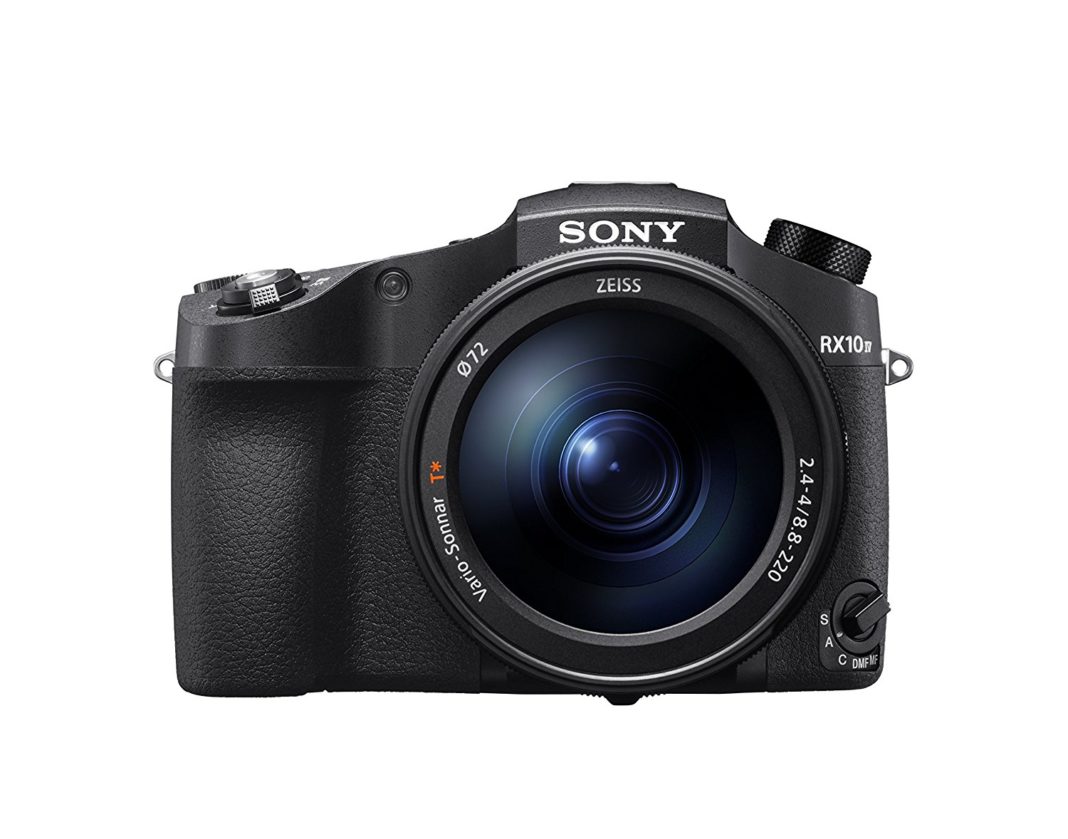 If you're looking for another good camera in the price range of the Sony A6500, this could be the camera for you. Taking great quality photos from a distance is effortless. Like the A6500, the optimal stabilizing feature ensures steady shooting and clear photos as run across the hills of the Dolomites in Italy or just around your own backyard. Every image you take turns out crisp and clear due to the 24-600mm range. It also has one of the fastest shutters on the market for its price of $1,698.
Olympus E-M1 MK II
We love this high-tech, portable camera. For travelers, this is a dream. You can capture rates of 60 frames per second. You'll never miss that epic shot. Equipped with a 20 MP Live MOS Sensor, you can rest easy knowing your images will be sharp and clear. Our favorite feature might not be the most exciting but it's definitely the most practical.
 The Olympus E-M1 MK II's lithium-ion battery can last for over 440 shots without needing to recharge. So, you don't have to miss out on exploring the city while you twiddle your thumbs waiting for your camera and iPhone to recharge. Get out, explore, and take those shots!
Olympus TG 5
Are you looking for something much more affordable? Enter the Olympus TG 5. If you spend a lot of time outdoors, this could be the camera for you. It's waterproof, has a strong camera body, and takes pretty stunning photos. So, take pictures in rain or shine. The camera can take it.
For adventurers who love the sea, take it out for your upcoming scuba diving and snorkeling trips.Now, you don't have to splurge for that expensive water housing. For only $400, this little guy can pretty much do it all.
Leica Q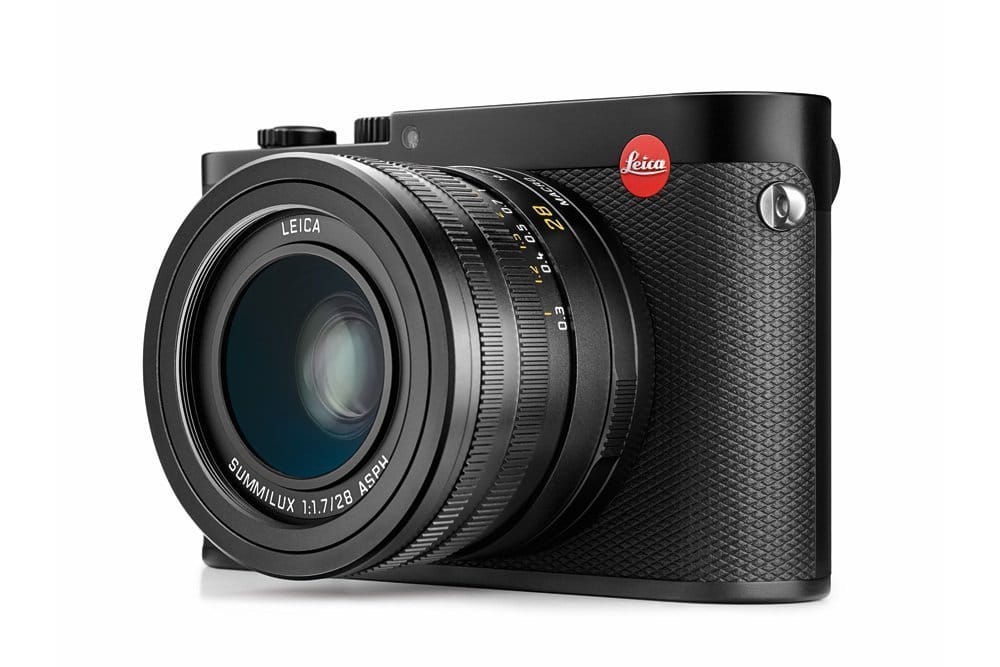 Okay, hold your breath. This camera costs $4,000. We'll admit that upfront. Now that we've got that out of the way, if you can swing it, let's look at its features. The Leica Q  is pretty incredible. Offering an integrated viewfinder, you'll be constantly impressed by the 3.68 MP resolution. It shows every detail in your image down to the finest dots.
Besides providing stunning images, the body is also ergonomic. The Leica Q is sleek, dark, easy on the eyes, and offers very simple control settings. Your images will appear in crisp, beautiful 24.2 MP. The aperture can go as low as f/1.7.
Canon 5D Mark IV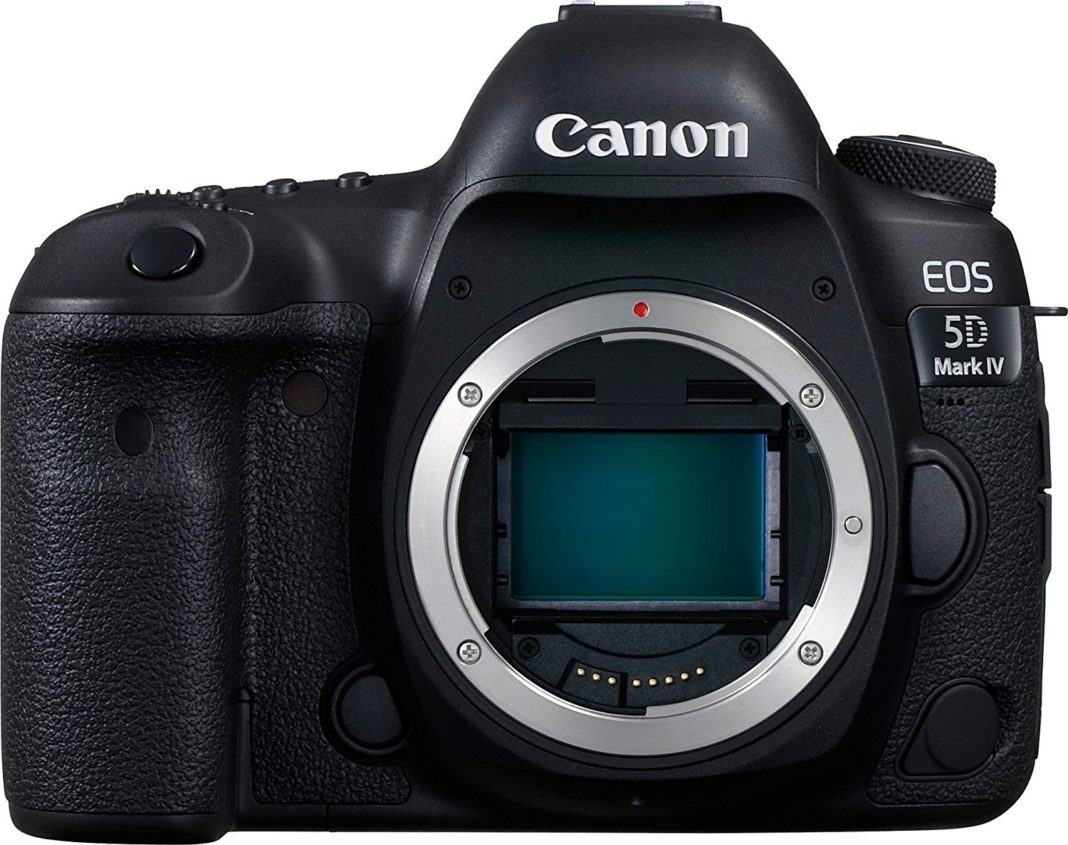 Okay, maybe we're a little biased. This is one of our favorite DSLRs out there and arguably, one of the best in the world on the market. For years now, Canon 5Ds have been pleasing photographers everywhere. The 5D, 5D Mark I, 5D II, and 5D III have each hit photographer's sweet spot in terms of price and quality.
Four years after the launch of the III however, it was time for some change. This is when Canon dreamed up the stunning 5D Mark IV. Now, it's here to lead the DSLR forefront into the future. We're stoked to see where Canon can go from here. It doesn't seem possible that they could outdo themselves after this. No doubt about it, this is one high-quality camera!
While it offers a ton of new features and is a huge step up from the 5D Mark III, it still keeps a minimal, refined design. So what's new about the fourth generation of Canon's popular 5D designs? Although it is two years old, it offers a lightning fast processor and high-resolution sensor. In addition, it has a  full touchscreen interface built-in wireless connectivity, and Cinema 4K video recording.
Why the Canon 5D Mark IV Is Good For Travel Bloggers
Canon clearly aimed to please professionals and advanced photo enthusiasts. It worked. We absolutely love the 5D Mark IV. Like the Leica Q, it comes at a steep price but it is worth every penny. The 5D Mark IV offers features and performances for a variety of subject matter. So take it out and shoot some stunning stills or start taking some videos for your travel blog.
Did we mention this is the camera Gypsea Lust (Lauren Bullen) and Do You Travel (Jack Morris) use on their worldwide adventures? If that doesn't have you sold, nothing will. Its superb image quality will stun and its RAW file captures will not fail to please. With an excellent ISO rate, crystal clear 30.4 megapixels, and amazing video quality, you can't ask for any more out of a camera. 
Overall, the Sony A6500 Measures Up. But So Do A Few Other Cameras.
While travelers may wish the Sony A6500 had a few extra bells and whistles, it measures up and does the job. If you're a vlogger, you might want to opt for a different camera. But if you're just looking to get some clear images and video, then this camera is just great.
For photographers on the go, you'll appreciate it has a durable body as well. You don't have to worry about getting it a little wet as you brave the great outdoors. Overall, we would recommend this camera to skilled photographers looking to try out a new piece of equipment. Sony put a lot into this little mirrorless camera. Now, it's time for you to get a lot out of it. 
What Equipment Do You Like to Use? Let Us Know!
Do you have any favorite go-to cameras, lenses, and editing gear? Do you prefer mirrorless cameras or DSLRs? What's your go-to brand of choice? As travel photographers, it is so important to stay up to date on the latest camera changes. Let us know what gear you love to use in the comment section below. We love hearing from you.
Related Article: 10 Best Travel Cameras For The Adventurous Photographer