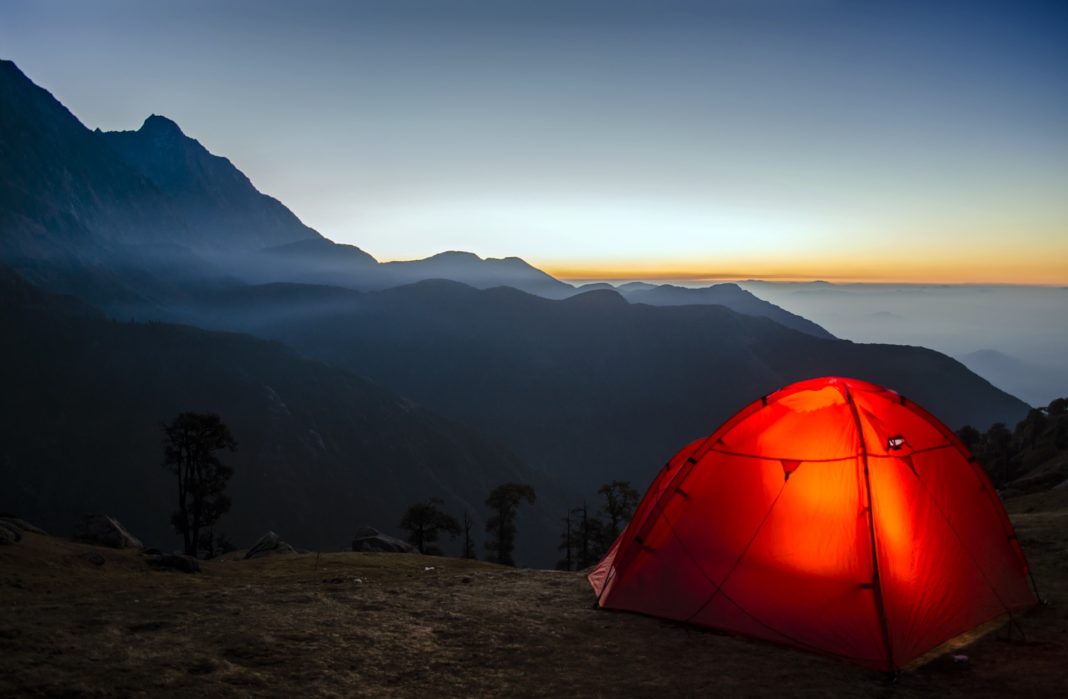 Discover the best camping tents to bring along your travels.
When you decide to go adventuring outdoors, you'll probably need to bring a few necessary items, like a tent. Backpackers who travel all over the world need tents they can carry with them. At the same time, some travelers may only be staying in an outside location for a few nights. In this case, tents that allow for more room, while having a less portable design, may be more desirable. Whatever your needs, we've curated a list of the best camping tents for every kind of traveler. Check out our article below to find the perfect tent to make your outdoors journeys all the more enjoyable.
| Image | Product | Rating | Prices |
| --- | --- | --- | --- |
| | | 3.5 out of 5 | |
| | | 4 out of 5 | |
| | | 4 out of 5 | |
| | | 4.5 out of 5 | |
| | | 4.5 out of 5 | |
QUICK NAVIGATION
Advantages of Having a Camping Tent
check

Protection from the elements

check

Cheap place to sleep when traveling

check

Helps you feel more engaged with your surroundings
Different Types of Camping Tents
Dome Tent
This type of tent gets its name from its round, dome-like structure. These tents remain a great option for families of more than two people or larger traveling groups. Multiple hoops intersecting the middle of the tent produce the dome shape and help keep it in place. Dome tents tend to be made of lighter materials, so you can easily travel with them in your bags. While they don't look very sturdy, these tents can actually withstand a lot of wind and precipitation. The free-standing nature of the Dome tent also means they're easier to build and break-down.
Pop-up Tent
If you're not a seasoned camper, the Pop-up tent might be the best option for you. Since the best camping tents should be easy to manipulate for you, you probably want something that isn't too complicated. This type of tent remains one of the easiest and quickest kinds of tents to set up. As the tent's name suggests, the tent simply pops up into shape when you release it onto the ground. However, these tents aren't that secure, so you might need to reinforce it if you're in a windier location. Overall, the Pop-up tent would be ideal for travelers staying in places overnight, or those who need to move quickly.
Inflatable Tent
Like the Pop-up tent, the Inflatable tent gives travelers on the move a quick place to sleep. The inflatable tent options require minimal effort to build, so you can have your portable home ready in no time. Some of the best camping tents, such as the inflatable option, generally have higher prices. However, you'll be paying for the convenience of simply pressing a button and having your tent inflate on its own. The only work involved in setting up this type of tent would be pegging it to the ground. On the other hand, these tents tend to be heavier to carry, and may fit just a few people comfortably.
Cabin Tent
The Cabin tent provides a durable location to camp underneath for families or groups traveling by car. These types of tents have designs specifically made to fit a vehicle inside them. As such, those who plan to travel by foot should skip this tent option. With a heavyweight material comprising its structure, the Cabin tent will resist wind and rain more effectively than other tents. However, they also need to be staked down in order to ensure the material doesn't sag. This means the Cabin option might not work for those who don't have much experience building these kinds of structures. Generally, Cabin tents may be the best camping tents for travelers driving cross-country or partaking in shorter road trips.
How to Choose the Best Camping Tent for Your Next Excursion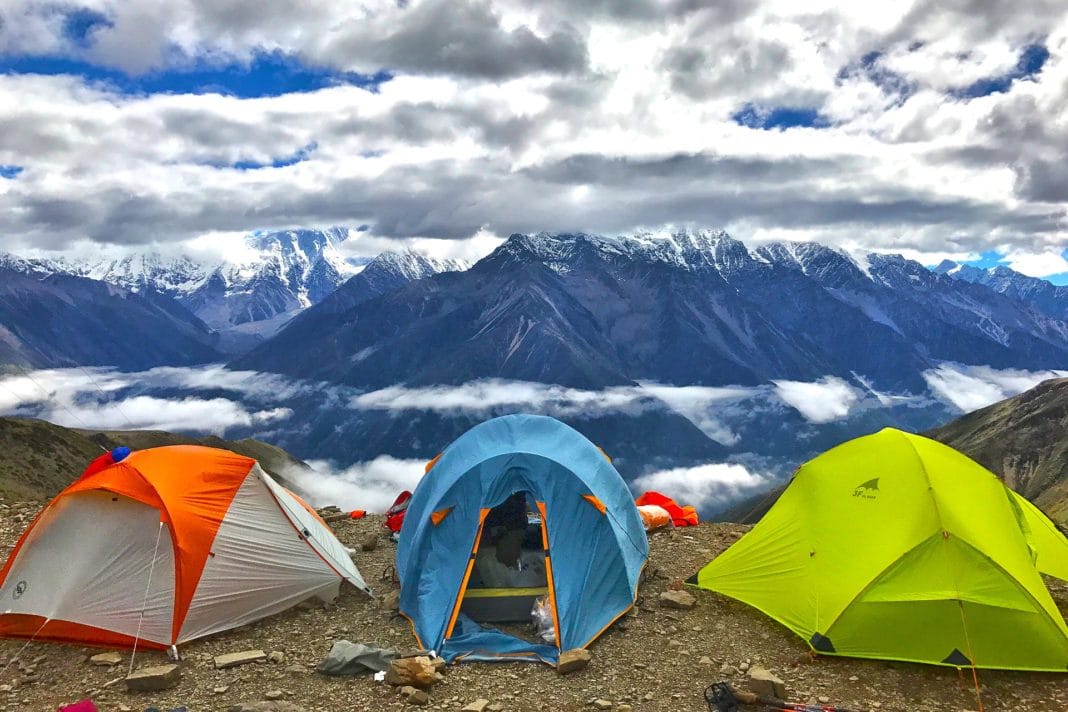 Questions to Ask Yourself Before Beginning Your Search:
How portable does my tent need to be?
Before deciding on a tent, you should think about whether it can be easily carried from place to place. Those who intend to travel on long backpacking adventures probably need something small and compact. Tents that don't offer tons of room will make up for their size by having a lightweight design. The best camping tents should provide decent portability and give users all the functionality they desire.
However, you might have to sacrifice ease of transport for a more spacious, sturdy tent. If you'll only be spending a short amount of time outdoors, you might not even need a huge tent. Travelers who hope to enjoy a weekend outside before returning home can afford to bring tents with heftier designs. In any case, you'll need to consider exactly how long you plan to carry the tent around. You don't want to be stuck with a heavy, bulky tent when trying to traverse the landscape.
Where will I be using my tent?
Different tents can be catered to usage in different environments. Some of the best camping tents provide users protection from many types of climates and weather. Most tents have been made of waterproof materials to keep campers dry during rain and snow showers. Water resistance can be rated from 400 to 2000, with 2000 indicating the most proficient waterproof capabilities. You definitely want to keep out things like insects and wild animals regardless of the climate.
Other products may provide greater protection from the elements, such as extreme wind and cold. If you plan on spending time in subzero temperatures, you'll need to take that into account when purchasing a tent. Those who will be traveling in hot, dry areas like the desert should also think about their specific tent needs. Consider the materials used in the creation of the tent before choosing an item.
How many people will be using the tent?
Based on who will be sleeping in your tent, you'll want to consider how much space you need. If you're going to be the only person using the tent, you can get away with a tinier product. These types of tents, made for one to two people, remain an ideal option for backpackers and active outdoors adventurers. The single or double tents may also be much easier to build and break down, offering greater packing efficiency. Despite the smaller tents' portable nature, these may also be flimsier, since only a few people will be using them.
However, camping groups of six to eight people will need to purchase a more spacious tent. The best camping tents can provide stretching room for large amounts of people. Similarly, the bigger tents may also have sturdier structures, but be more difficult to put up. Make sure to address your space needs before purchasing a tent that may be too big or small.
What am I willing to pay?
The best camping tents can range in price from under one hundred to almost two thousand dollars. This means you'll need to consider your budget before deciding on a specific product. Those who want to buy a luxurious tent with many fancy features will have to pay more for their needs. Travelers who only need a product to sleep inside and shield from the elements won't have to pay high costs. Many tents can fulfill your requirements without costing large amounts of money.
Yet, don't expect to find a cheap tent that contains high-tech features and can fit a huge group of people. At the same time, you should fully research the best camping tents, so you don't buy an overpriced, inefficient product. Before choosing a tent, consider how much you're willing to pay for your ideal traveling tent.
What design features do I need?
Some of the best camping tents provide users with a range of useful features. Other products may have more simple designs that don't have additional aspects built into their structures. Depending on where and how long you'll be staying outdoors, you might need a tent with different capabilities. For example, many tents contain additional compartments or designs that allow for greater storage.
If you're a traveler that will be spending a long time outside, you might prefer a tent with a vestibule. This open space allows for items like shoes and other equipment to be protected by your tent's door. A tent that can create a vestibule remains ideal for those who will travel on foot, instead of by car. Other features like ventilation, using mesh materials, can provide more comfortable sleep for campers spending time in hot, humid climates.
Things to Consider Before Buying
Size
As mentioned above, the size of your tent should be something you seriously consider before making a purchase. If you're a solo traveler, think about buying a one or two-person tent. This way, you'll be able to travel lightly, and most likely won't have to spend as much money. However, those who feel uncomfortable in cramped spaces may want to choose a roomier tent, even if they're alone.
The best camping tents will provide a decent amount of room while remaining somewhat lightweight. Large traveling groups will want to select a spacious tent that can fit each person with ease. While bigger tents may be more difficult to transport, they're preferable to sleeping inside tiny, crowded spaces.
Special Features
The best camping tents provide more than just a place to sleep under when outdoors. Depending on where you'll be staying, you might need some different features. If you plan to spend time in a hot environment, you'll want a tent with some serious ventilation. With more air reaching you, your nights will be spent sleeping soundly, instead of feeling uncomfortably warm.
Additionally, certain tents offer greater water resistance for usage in areas that tend to have greater precipitation. Waterproof materials and seam sealing will help ensure that you don't feel the rain while inside the tent. Other tents may also provide greater storage with vestibules and inside pockets.
Cost
For travelers on a budget, finding a tent that doesn't empty your wallet might be a challenge. However, the best camping tents provide travelers with the features they need at a relatively low cost. You can easily find a quality tent that costs around a hundred dollars. While these tents won't have many luxury design features, they won't make you feel guilty about spending lots of money.
Those who can afford to spend more cash will be able to choose from tents with a variety of features. Premium camping tents will give you tons of space and have sturdier, more deluxe structures.
The 5 best camping tents for every type of traveler
Black Diamond Hilight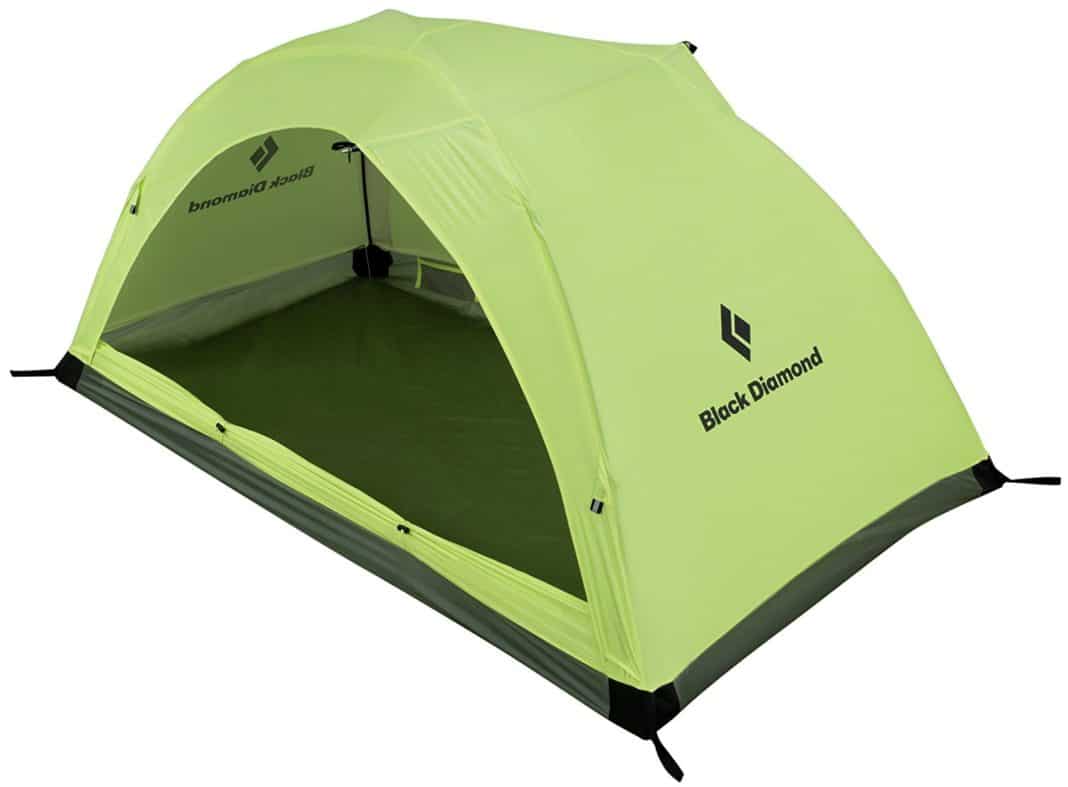 Pros
plus

Lightweight

plus

Water resistant

plus

Fast setup
Cons
close

Not durable in extreme weather

close

Fits only two people
Nemo Equipment Losi Tent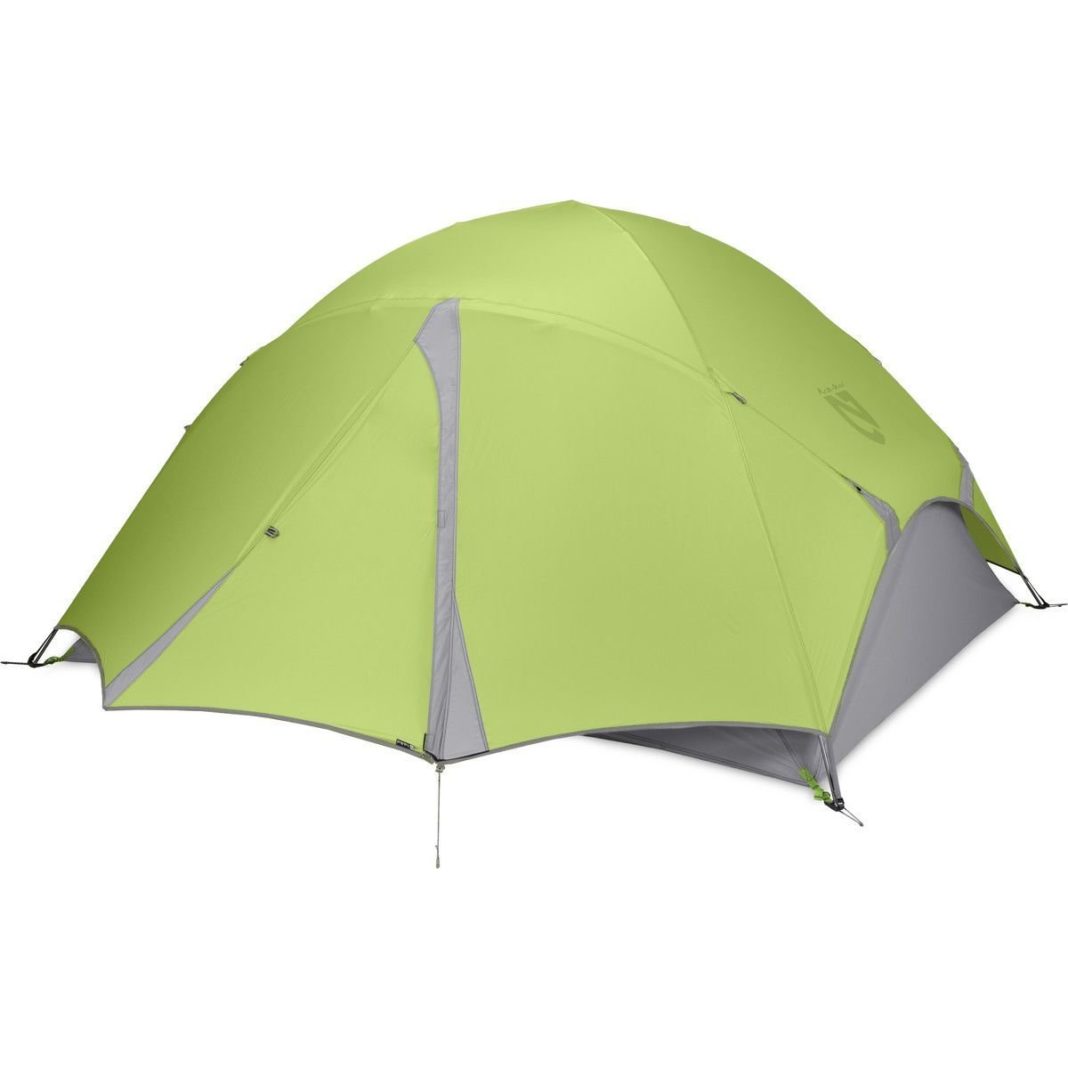 Pros
plus

Durable in various climates

plus

Lightweight

plus

Extra storage space
Cons
close

Weak stakes make pegging into ground difficult

Somewhat expensive
Coleman Sundome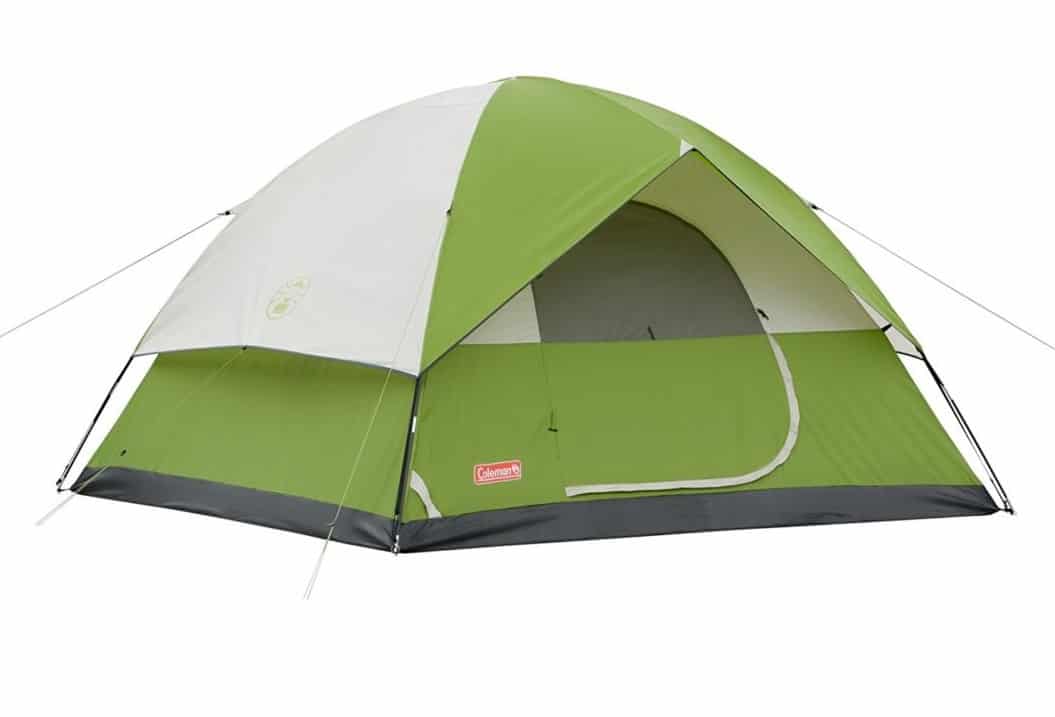 Pros
plus

Easy setup

plus

​Lots of ventilation​​​​​​

plus

Cheap
Cons
close

Flimsy material

Not as durable as other tents
MSR Hubba Hubba NX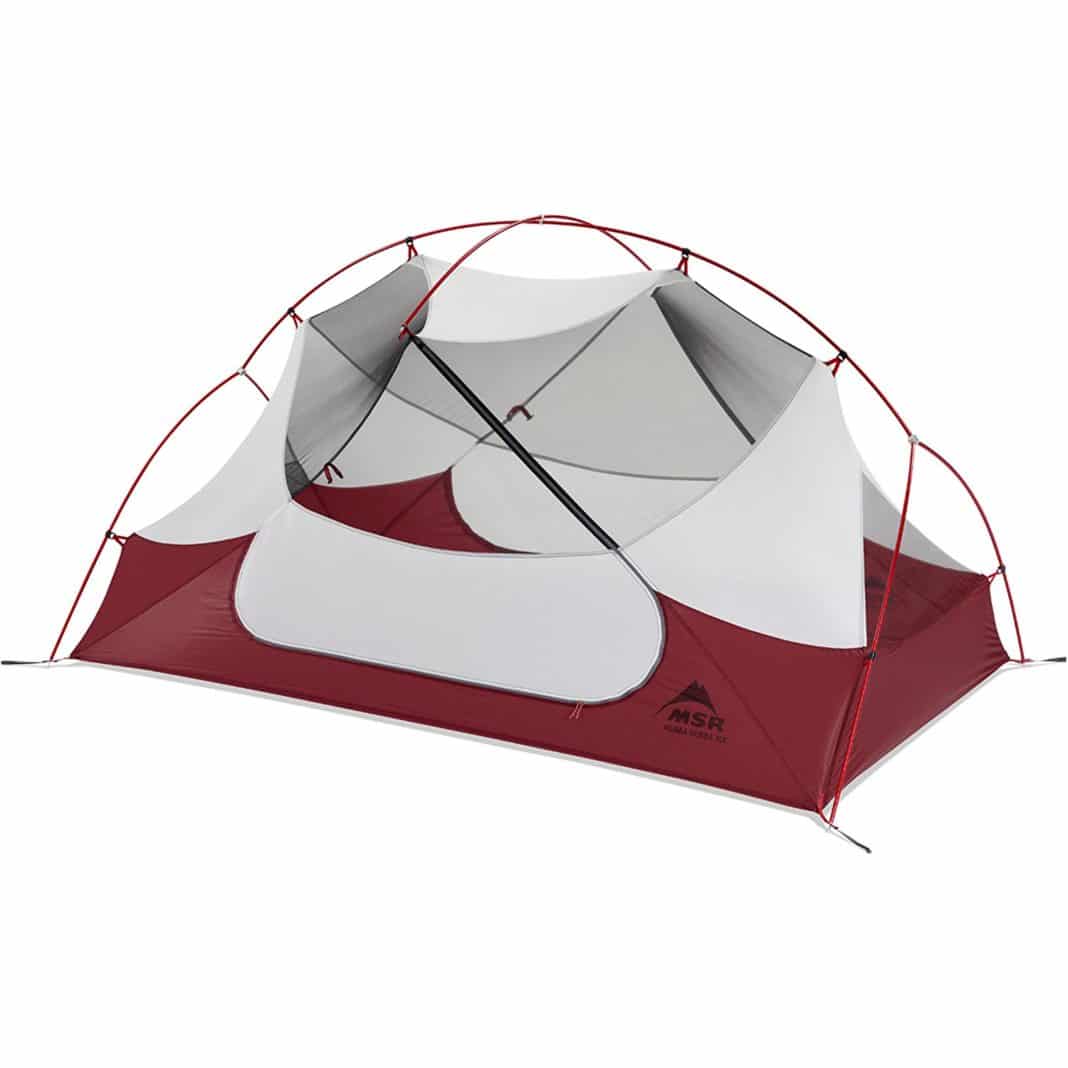 Pros
plus

Lightweight

plus

Plenty of ventilation

plus

Easy setup
Cons
The North Face Summit Series VE 25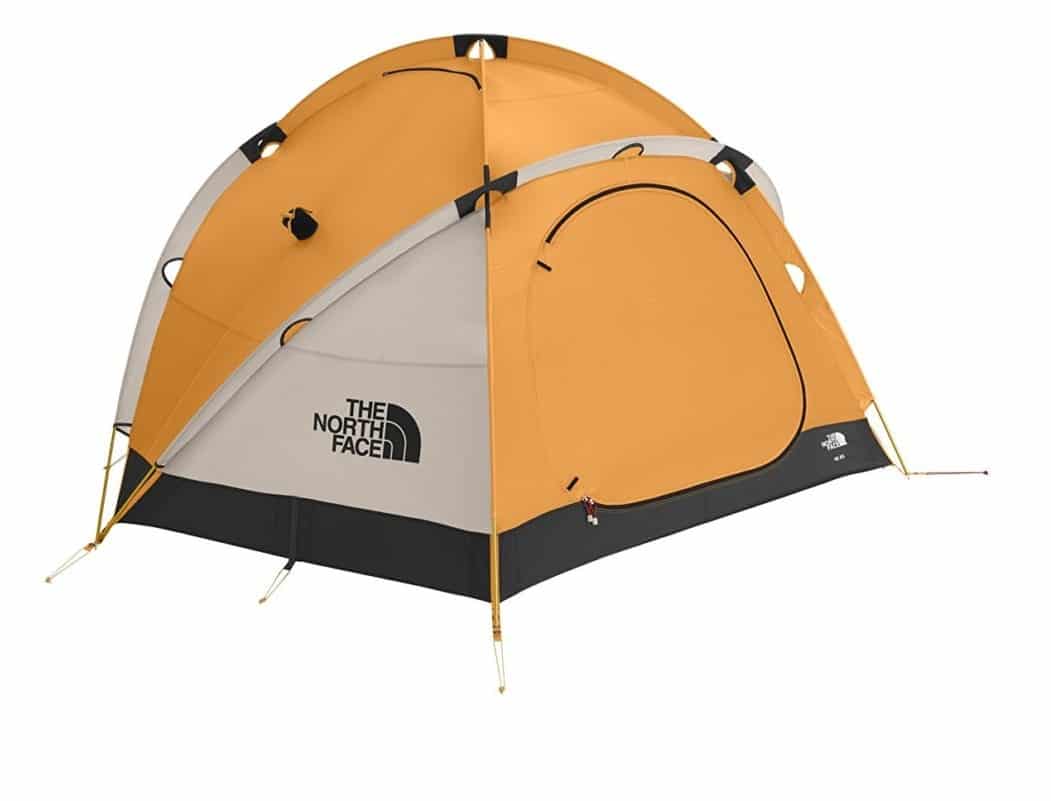 Pros
plus

Very durable

plus

Spacious

plus

Can withstand extreme weather conditions
Cons
Additional Useful Travel Products
If you're interested in purchasing some more unique traveling gear, check out these awesome products below:
Don't leave home without one of the best camping tents available.
If you're planning to embark on a travel journey, finding a great tent might be a top priority. After searching for a tent, you might feel overwhelmed by the number of options out there. Traveling campers require a tent that offers the best quality at a reasonable price. With our list of the best camping tents, we hope we've helped you choose a tent that fulfills your needs.
Related Article: 10 Best Travel Backpacks of 2018 Reviewed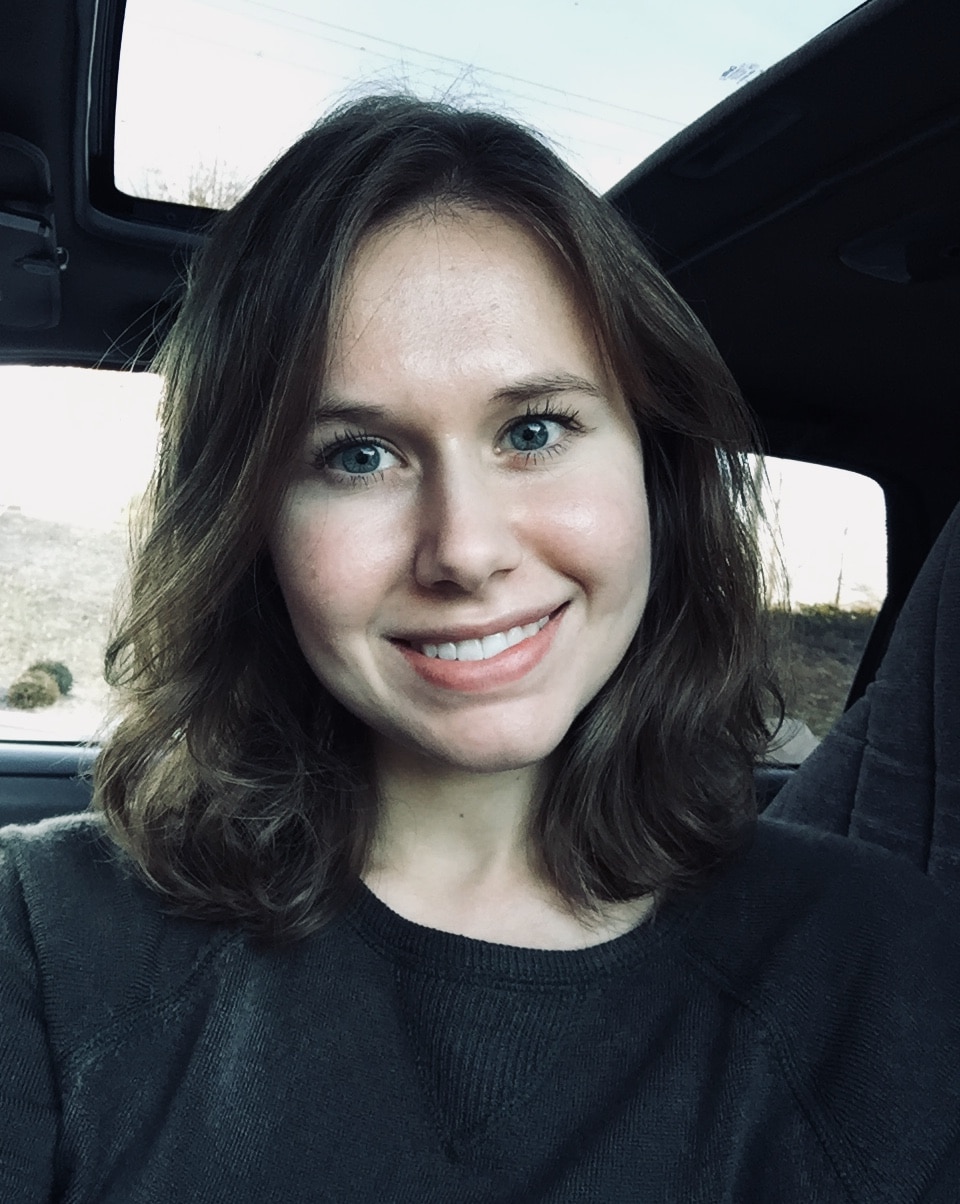 Meghan Ochs
Meghan loves writing in all forms. In her free time, she alternates between reading and daydreaming about publishing her own novels someday. While she's only visited two countries, she wants to travel around the world, with France and Spain the first sites on her list. Before that happens, though, she plans on adopting at least one dog from a local animal shelter.