Although it has a reputation as an art town, the best restaurants in Santa Fe prove that the city's really all about the food.
You probably didn't know this but there are more eateries here than many other major U.S. cities. So with this said, the best restaurants in Santa Fe have to go above and beyond to stand apart. Although this city has a wide range of cuisines, the primary style is Southwestern.
But here you'll find that the local foods are an entity of their own, blending in unique flavors from local farms, family recipes, and those delicious smoky chiles grown down south in New Mexico. From elegant eateries to hole in the wall locations, it's clear to see how important tradition is to the people here. The culture can not only be seen but felt, experienced, and tasted. Let's dive right into the culinary scene and see all that this city has to offer. We know you'll be coming back again and again.
Here Are Our Picks for the Best Restaurants in Santa Fe, New Mexico
1. Café Pasqual's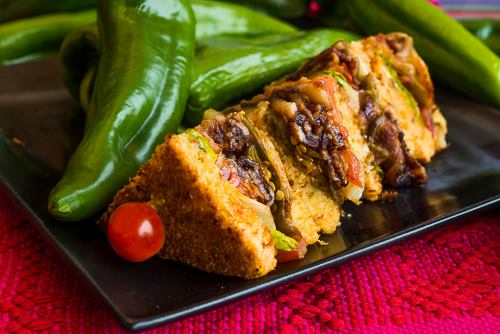 Credit: Cafe Pasqual's / Facebook
Come and treat yourself to a meal at this pueblo-style adobe diner. You'll find it located just one block southwest of downtown's main plaza. Inside, a festive dining room lined with hand painted tiles adds the perfect festive touch to the ambiance. Murals from the famous Mexican painter Leovigildo Martinez grace the walls.
While the cafe is certainly small, they make a great amount of food. The staff bakes dozens of loaves of bread, gallons of ice cream are churned, chile sauce boil in plentiful pots, and chefs hand chop ingredients for fresh made salsa. It's easy to see that Café Pasqual's is a restaurant dedicated to providing excellent quality food and flavor you can count on.
2. Dr. Field Goods Kitchen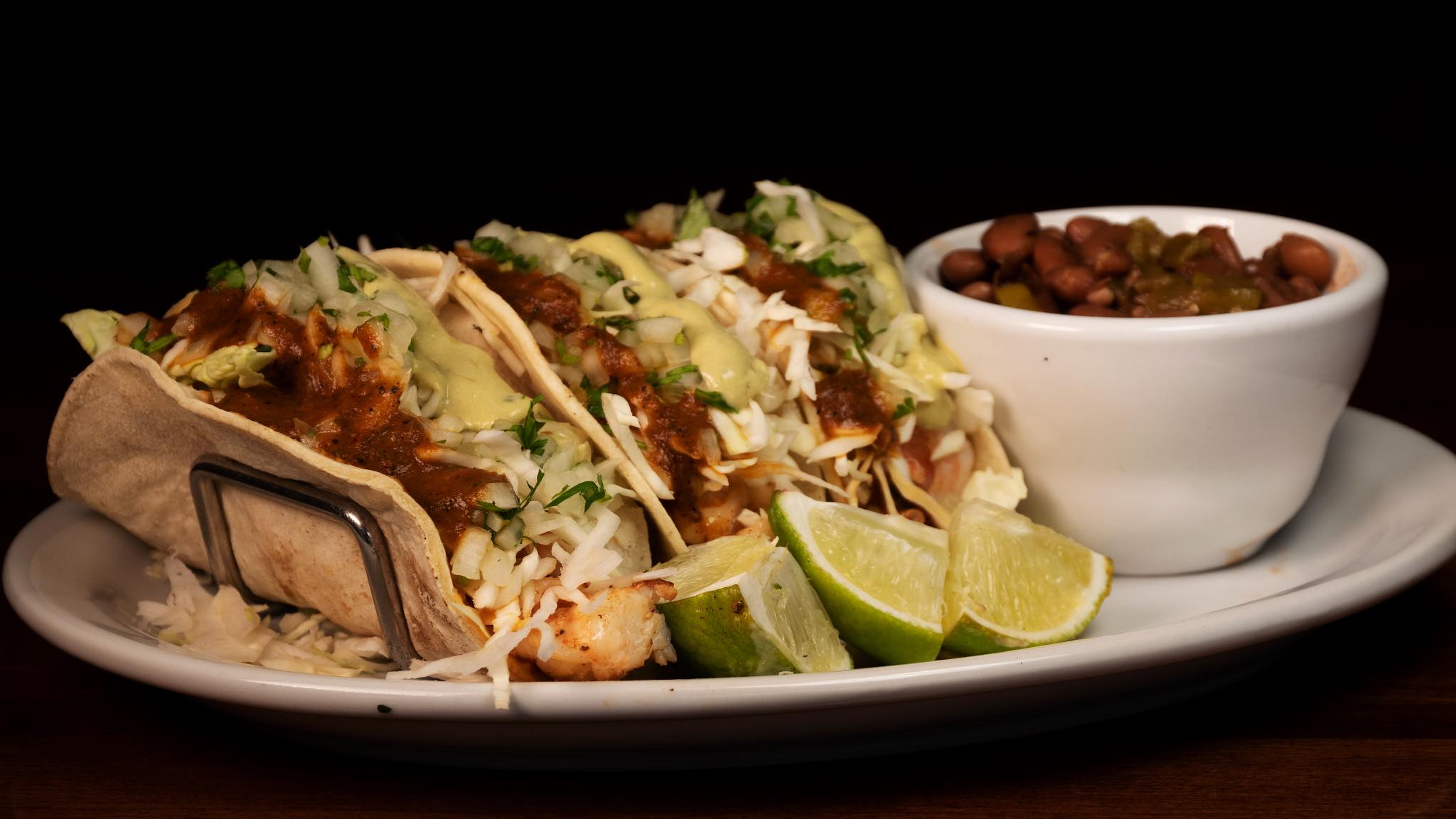 Credit: Dr. Field Goods Kitchen / Facebook
This is where you should go to enjoy some eclectic New American fare. There's no doubt among the locals that Dr. Field Goods Kitchen is one of the best restaurants in Santa Fe. Here, you will find a well appointed menu of classic favorites including mesquite grilled Maine lobster tails and elk tenderloin. You won't find a better dinner and wine combination anywhere else. Give your culinary desires over to the sommeliers and let them give you the VIP treatment.
3. Jambo Cafe
Credit: Jambo Cafe / Facebook
Indulge yourself in African homestyle fare including jerk chicken, goat stew, plus wraps, and pies in casual, colorful digs. There's a reason why this restaurant has been named the Best International Cuisine by the Santa Fe Reporter for eight years running. Make the trek down Cerillos Road and onward to Jambo Cafe.
Here, Chef Ahmed Obo dishes up flavorful mixtures of African cuisine and Caribbean style. We highly recommend trying out the East African coconut lentil stew, Kenyan beef kabobs, jerk chicken, and some fresh salad. If you happen to catch the restaurant's food truck, they offer up a mean tongue sandwich. Jambo is one of the best restaurants in Santa Fe.
4. Paper Dosa
Credit: Paper Dosa / Facebook
This stylish, casual place with a warm, artful vibe offers select South Indian meals, plus wine, and beer. Paper Dosa started off as a catering business, and just a little over three years ago (in March 2015), Chef Paulraj Karuppasamy and his wife and business partner Nellie Tischler opened the restaurant.
You know a place is good when the locals line up outside the door to get some food. Karuppasamy and Tischler's focus is to bring fresh, authentic, and seasonal dishes to his home in New Mexico. If you'd like to swing by Paper Dosa, they are open for dinner from Tuesday through Sunday from 5-9 pm. Reservations can only be made for parties of six or larger.
5. Sazón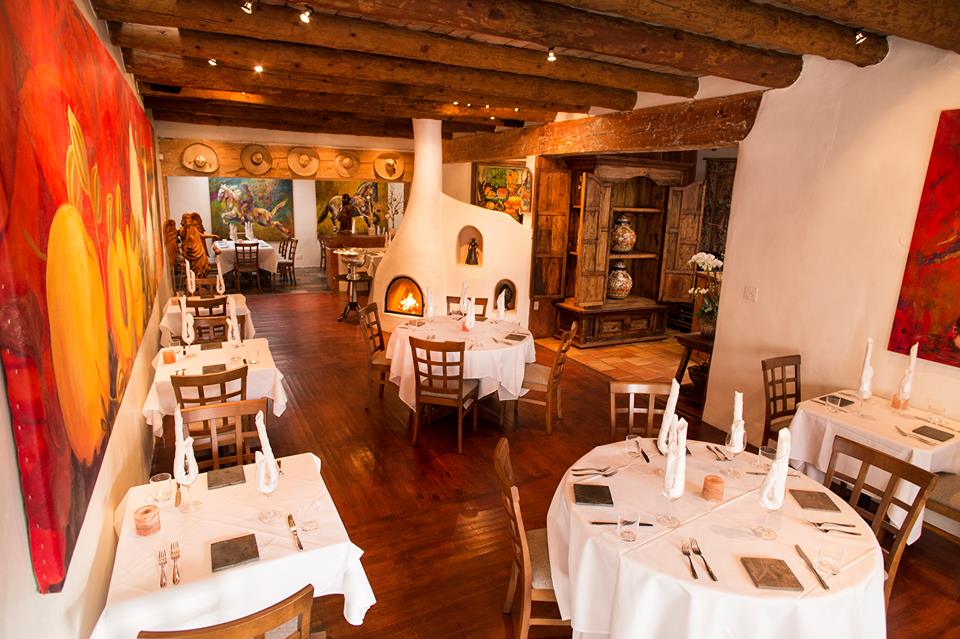 Credit: Sazón/ Facebook
Ever since 1991, Sazón has been putting out masterful dishes for both locals and travelers alike to enjoy. If you ask us, it's definitely one of the best restaurants in Santa Fe. Chef Fernando Olea dedicates his time to creating small, sophisticated dishes. Focusing on making daily specials from locally sourced and produced meats, the restaurant used only the finest ingredients for a unique taste.
6. Vinaigrette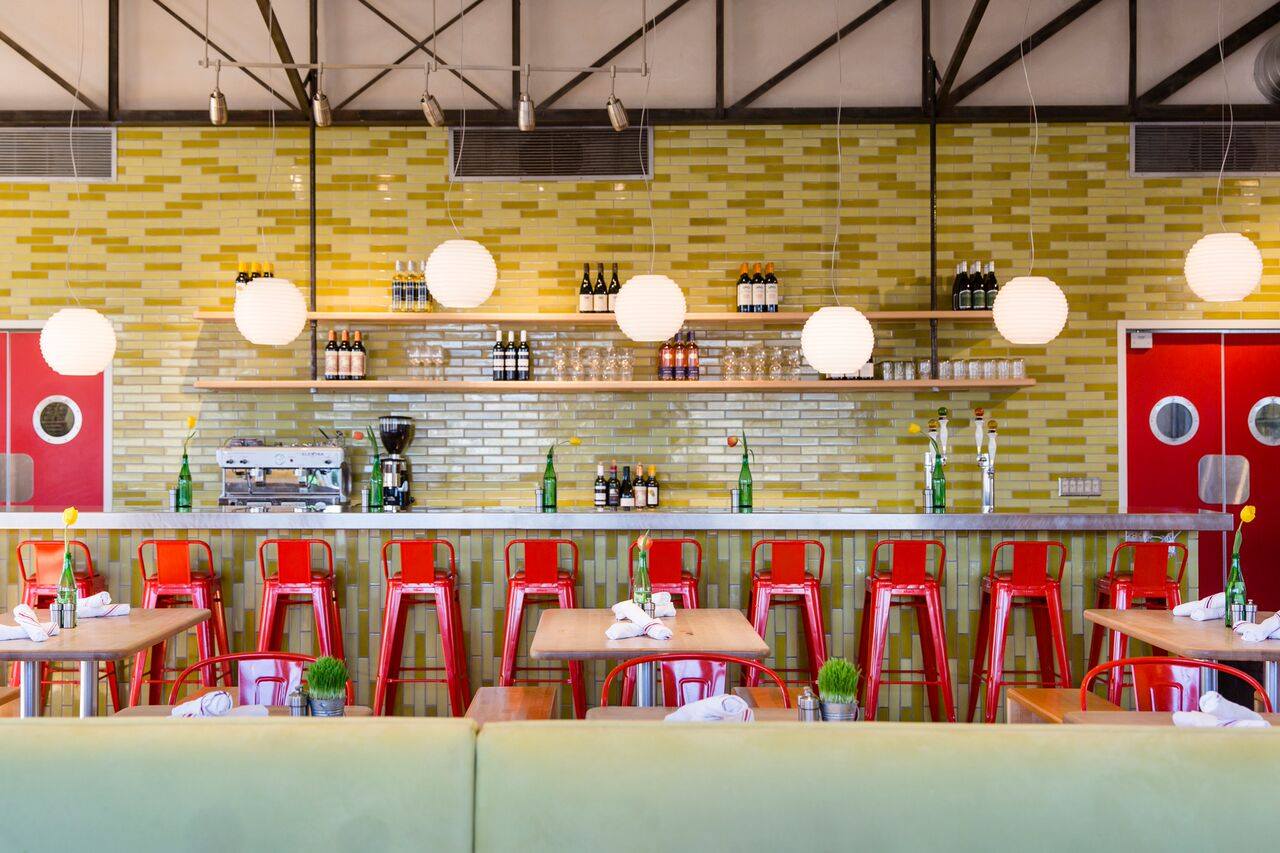 Credit: Vinaigrette / Facebook
Welcome to Vinaigrette, one of the best restaurants in Santa Fe. Here, you can choose from delicious, light fare in a modern, colorful space. And it gets even better. There's a wine bar. For the freshest ingredients in all of the desert, come to this little eatery. Boasting locations across Santa Fe, Albuquerque, and now Austin, the perfectly dressed salads are packed with not only flavor but beneficial nutrients. Choose from options like the All Kale Caesar to the sweet Nutty Pear-fessor and Salacho taco salad.
A great amount of the produce that Vinaigrette uses is grown on the 10-acre farm belonging to the restaurant's owner, Erin Wade. It's easy to see that quality and sustainability are their top priorities. And this is a motto we can get behind. Any food waste from the restaurant is returned to the farm to feed the animals and also gets composted back to the land.
When you're ready to choose from the menu, be sure to take a look through their options for soups, salads, sandwiches, and more. This is a restaurant where you can indulge in the flavors you love every day. Here's the best part. You'll walk away healthier and happier because of it.
7. The Anasazi Restaurant & Bar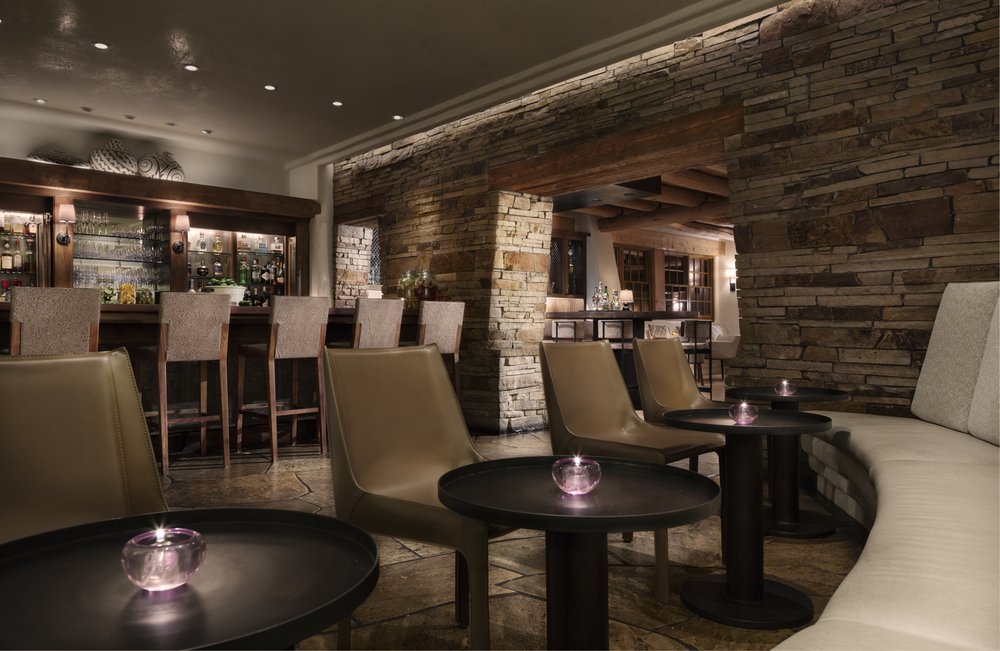 Credit: The Anasazi Restaurant & Bar
This upscale Southwestern restaurant serves innovative dishes and drinks amid rustically luxurious decor. With only 38 seats, this cozy space offers an intimate dining atmosphere. Elegant leather chairs and well-appointed linens add to the ambiance complementing the earthy tones of natural wooden tables.
Drawing inspiration from the city's rich cultural history, Executive Chef Edgar Beas' effortlessly blends old world techniques with new world recipes and plating. All of the dishes embrace the southwestern heritage of the region and constantly change to reflect seasonal ingredients. Come for dinner and the appetizers. Stay for the beet salad and octopus a la plancha. Linger for a great glass of red wine.
8. Annapurna's World Vegetarian Café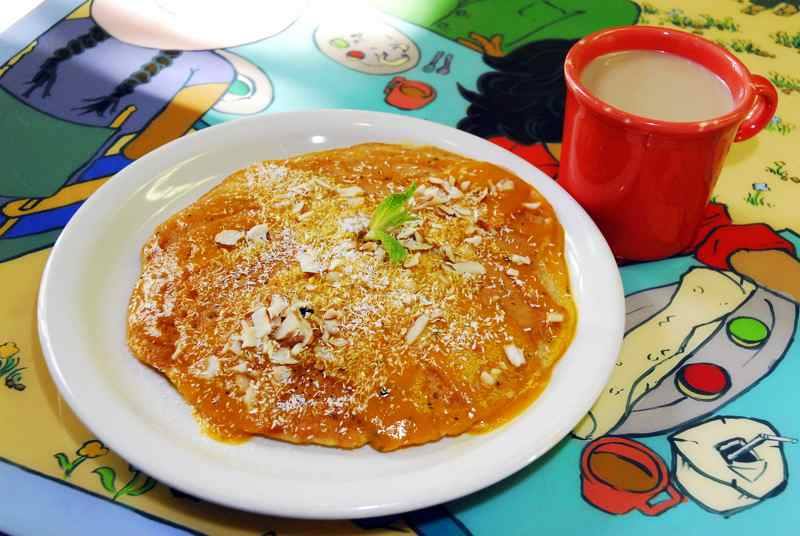 Credit: Annapurna's World Vegetarian Cafe / Facebook
If you've never been to Annapurna's before, you're missing out. One of the best restaurants in Santa Fe, they offer Ayurvedic vegan fresh food locally grown. Their organic food is dished up with flavorful spices and made fresh on the daily. The folks over at Annapurna's World Vegetarian Café know that eating fast food can quickly translate into a imbalance of your physical and mental well being.
That's why they decided to take a step onto the scene. Their world cafe offers a solution to cure this imbalance in your lifestyle. The approach they take to their culinary craft is known as the "Ayurvedic Way" or as "The Science of Life." Did you know that most foods target your sweet
taste buds? This causes your body to have a craving for both carbohydrates and sugars. Pure food or Sattvic, targets all six tastes in every meal. By combining the six tastes, you receive a more holistic and balanced feeling with every taste.
So when you're in the area and seeking out some native foods, make sure to stop by this little gem. It's one of Annapurna's World Vegetarian Restaurant locations throughout Albuquerque and Santa Fe. Choose from a sit down or take-out restaurant with their Car-ma curbside service.
9. Arroyo Vino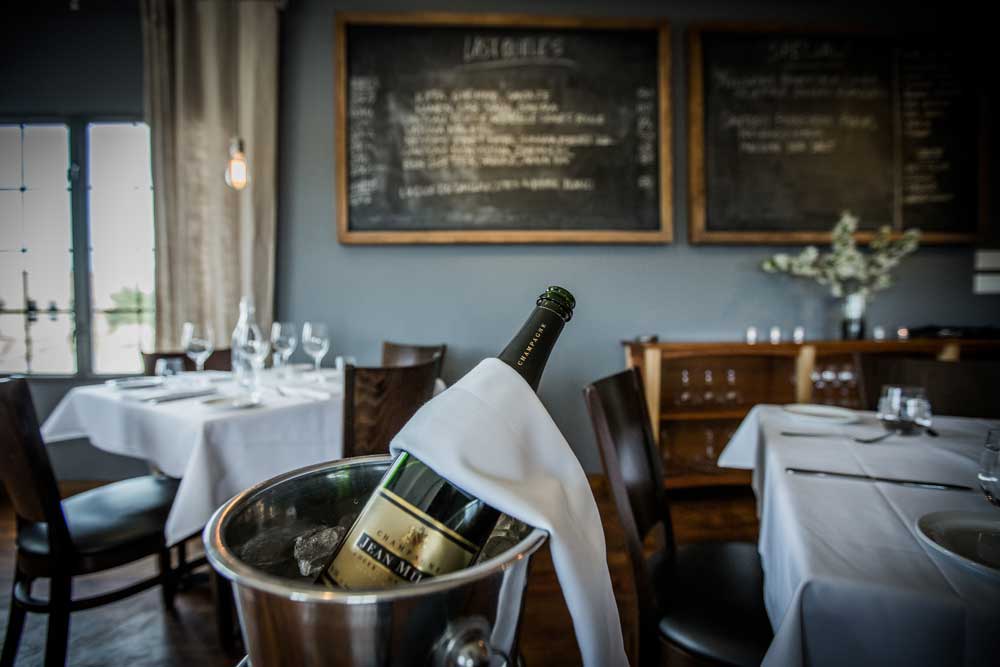 Credit: Arroyo Vino / Facebook
This relaxed bistro and wine shop serves a refined New American menu sourced from its kitchen garden. Ever since Arroyo Vino Restaurant and Wine Shop opened their doors, they've been making guests happy. Committed to the ideals of quality service and craft, they use only the best seasonal ingredients and products. We love that they source locally whenever they can, including on their on-site garden.
This two-acre plot provides a majority of what they use in season. While the menu is changing seasonally, the produce is well-prepared for you to enjoy the ultimate dining enjoyment. The Wine Shop offers the perfect accompaniment to your meal. Or just take home a bottle or two to enjoy. The extensive collection is chosen by certified professionals and imported from around the world.
10. Ecco Espresso and Gelato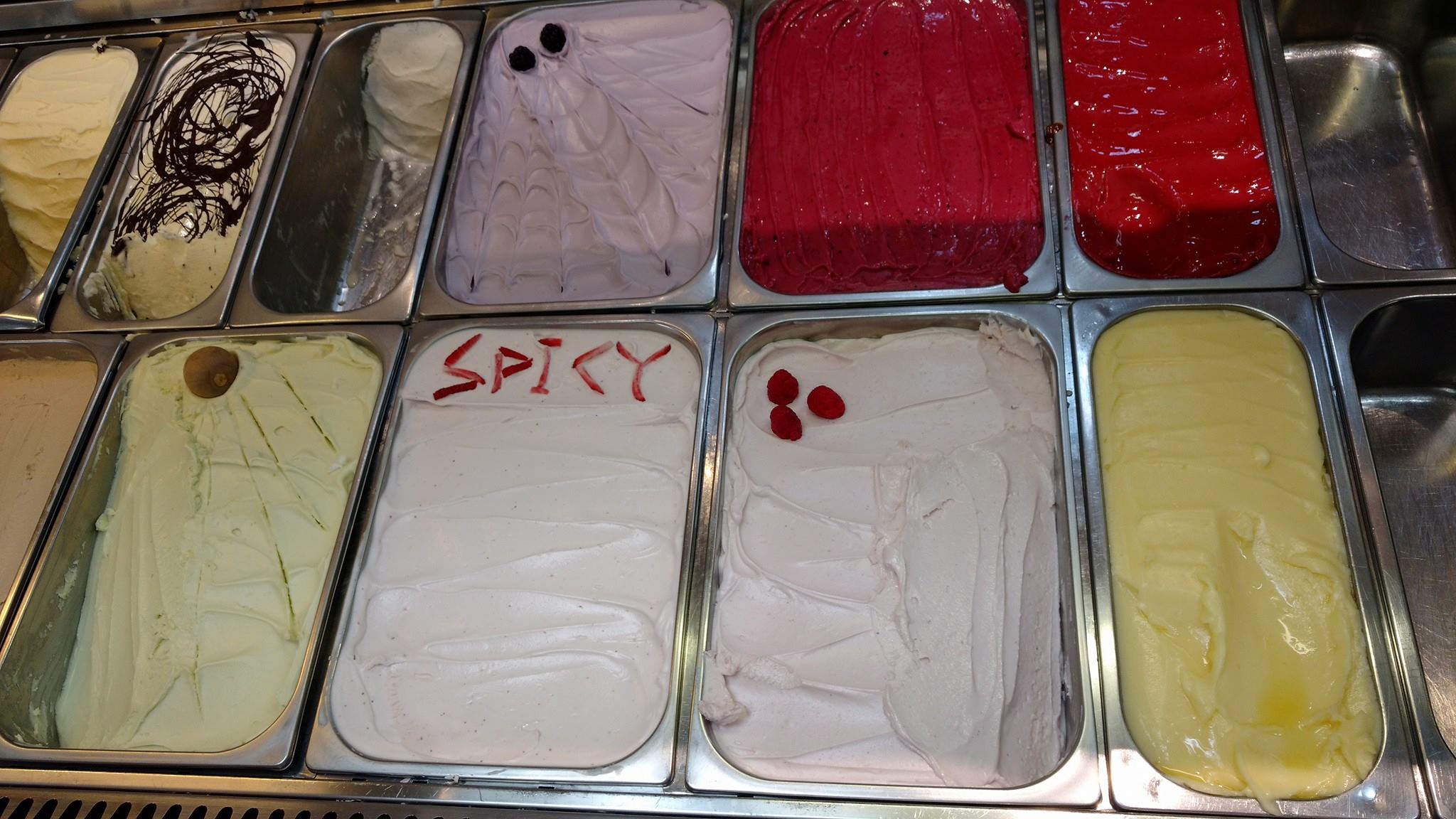 Credit: Ecco Espresso & Gelato / Facebook
What's better than a fresh cup of espresso and gelato? At Ecco, the goal of the company is to provide their customers with the best quality Italian indulgences in a friendly, authentic atmosphere. As a proud New Mexico business, they are committed to supporting their community and environment. By using only fresh, local ingredients, authentic processes make the highest quality product.
Besides making a great cup of joe, Ecco has their priorities in line with ethical business practices. They emphasize keeping it local, provide living wages, provides assistance to local charities and nonprofits, and more.
11. Cafe Castro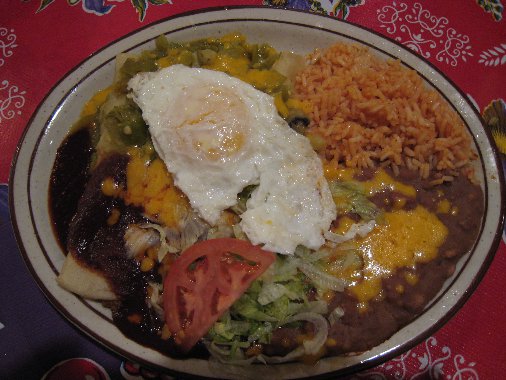 Credit: Cafe Castro / Facebook
A longtime New Mexican cafe, Castro serves regional fare in a casual setting decorated with colorful art. Pleasant and locally owned, this charming cafe has been making the locals happy for decades. There's a reason it's stuck around all these years. This is one of the best restaurants in Santa Fe. We can't get over how many delicious options are on their menu of classics. Choose from favorite items like chile con queso, guacamole salad, taquitos, or all three together as El trio Sabroso.
Since the portions here are pretty big, you can easily split some plates and appetizers to save a little cash. Customers can also try out a quesadilla wedge, taco salad, or savory tortilla soup. Don't even get us started on the sopaipillas. As you can see, Castro's offers up some of the best local recipes. This is definitely one of the best restaurants in Santa Fe in our book.
12. El Farol Restaurant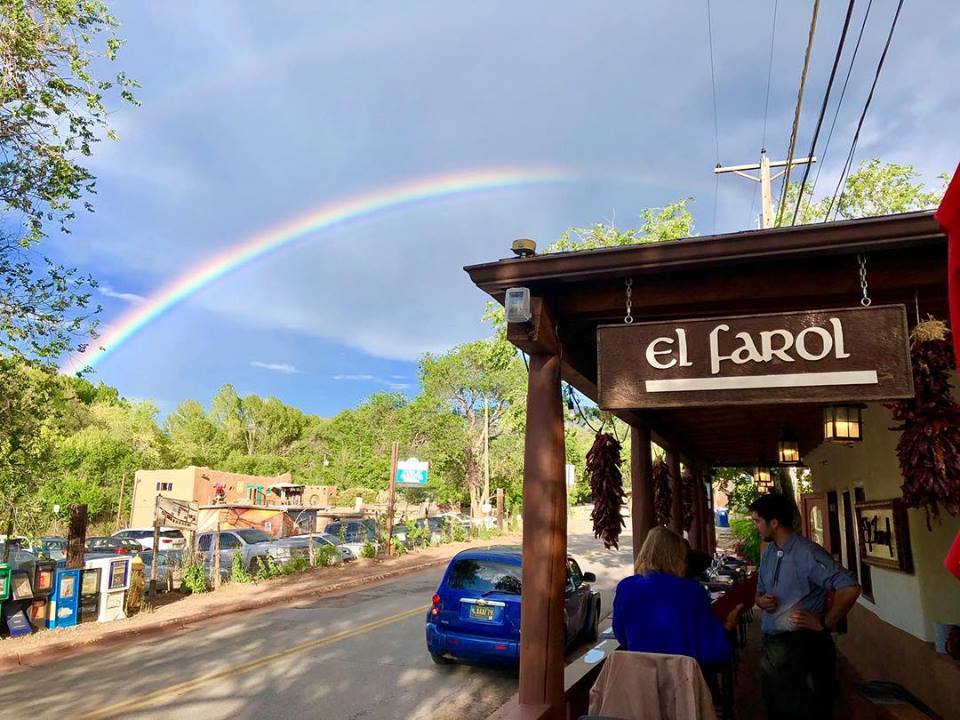 Credit: El Farol / Facebook
This small bar and tapas restaurant features live performances by musicians and flamenco dancers. Hailed as the city's historic and most iconic restaurant, its origins date all the way back to 1835. Throughout the years, El Farol Restaurant has provided both locals and travelers alike with so many years of memories. The ambiance, friendly staff, and delicious food will keep you coming back for more.
Taking a look at the menu, you'll see that there are plenty of traditional Spanish tapas to enjoy. These small plates pack in a big flavor. In addition, you can choose from additional options like paella, steaks, and daily specials. Patrons come to take in a show along with the dinner scene along with sights of musicians and dancers from the famous National Institute of Flamenco.
13. El Meson Restaurant and Tapas Bar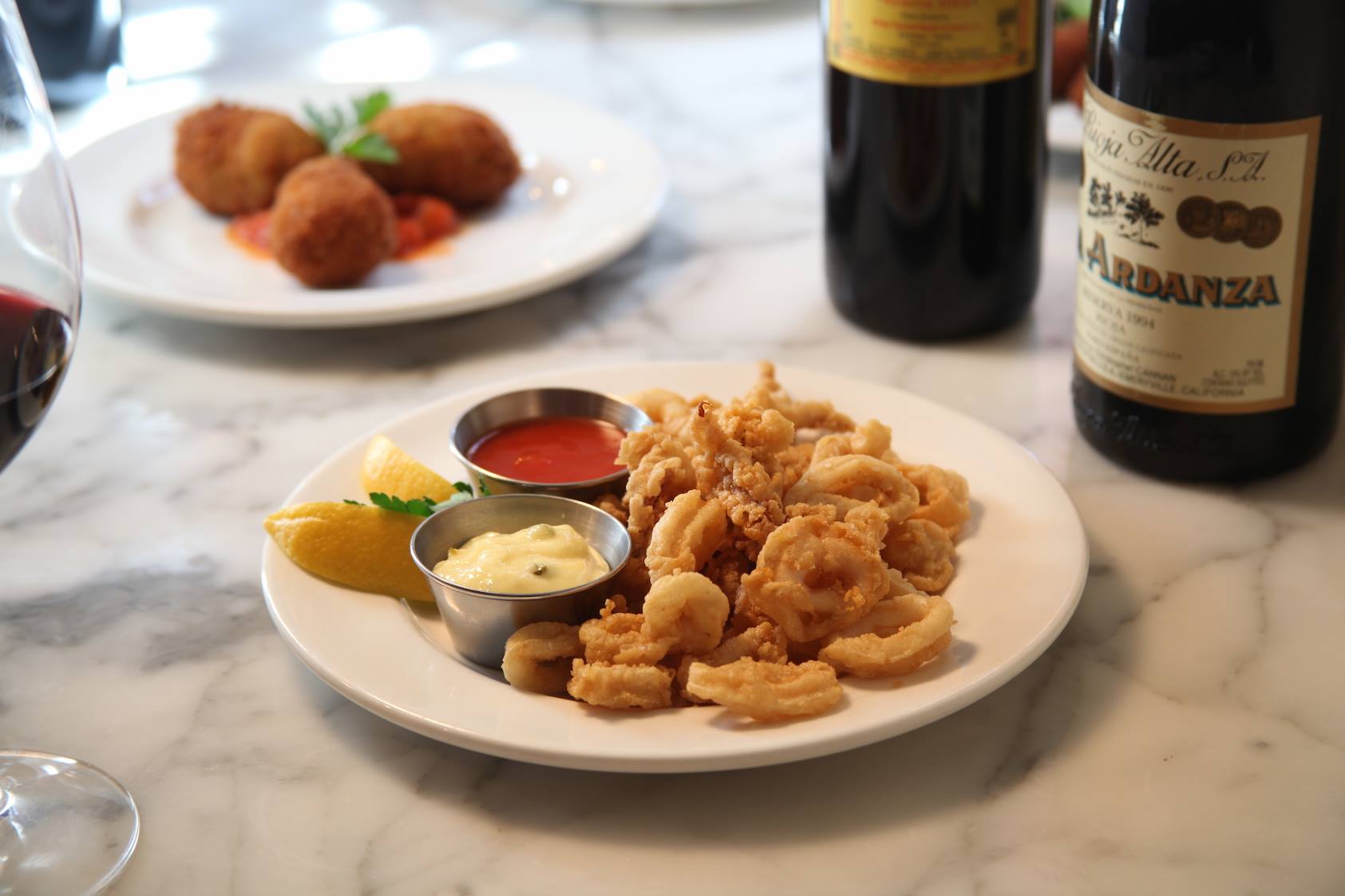 Credit: El Meson / Facebook
A Vibrant Spanish tapas bar, El Meson's offers delectable small plates and live entertainment. If you're looking for a great night out on the town, come here. You'll find the most authentic local dishes. Smells of saffron, fresh seafood, and paella fill the air. Signature dishes from Andalucia, Catalonia, Madrid, and the far reaches of Spain are all at your fingertips.
Live flamenco, blues, jazz, sangria, and a fine wine bodega are offered. Last but not least, El Meson's kitchen works under the supervision of a master chef from Spain. All in all, this is one of the best restaurants in Santa Fe.
14. The Compound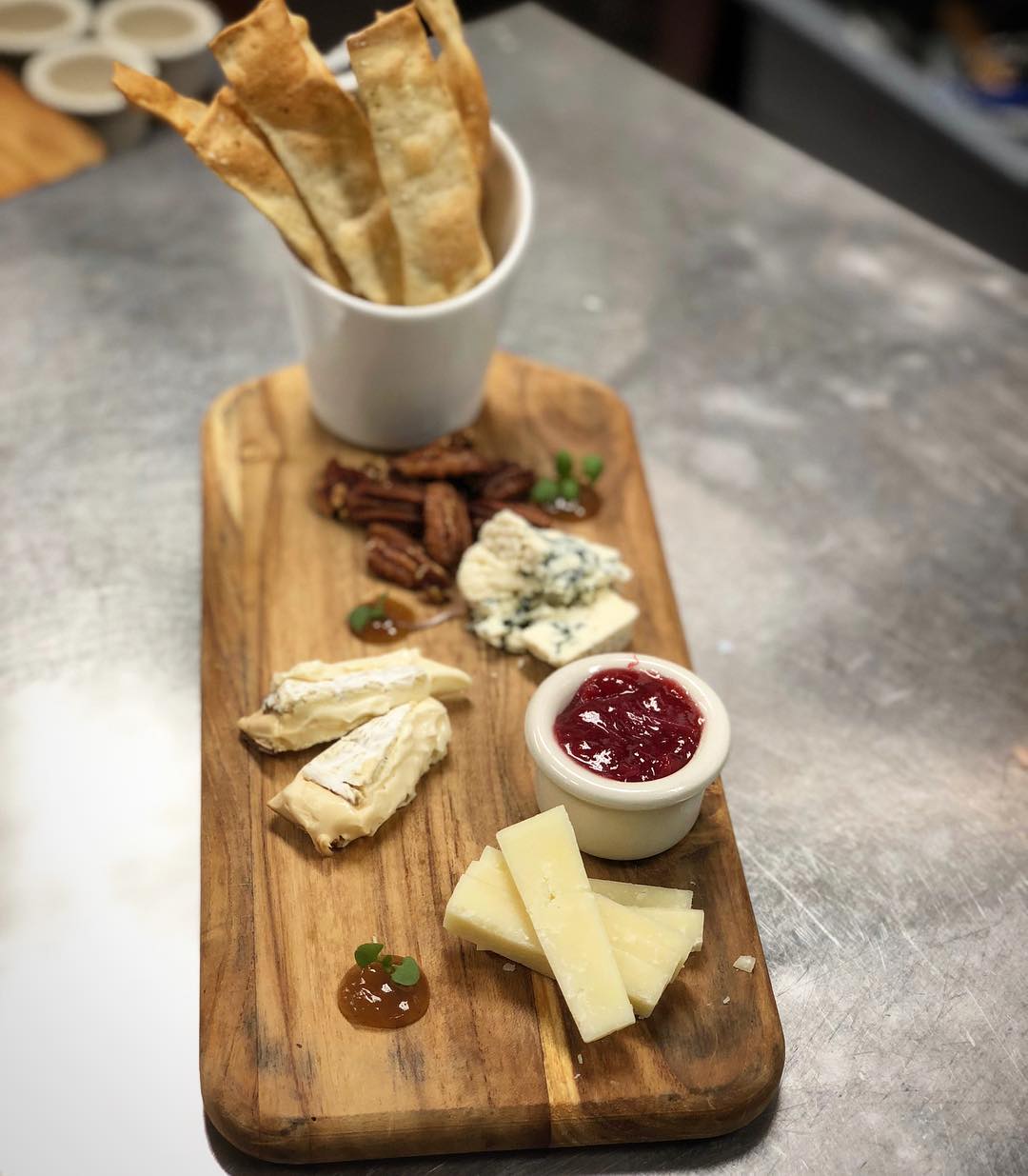 Credit: The Compound Restaurant / Facebook
You'll find this little gem smack dab in the middle of Santa Fe's cultural hub. It's well known among the locals for its famous American cuisine. A lot of the menu draws influence from recipes dating back to the time and culture of 16the century Spanish settlers.
As the nominated best Southwestern chef, Mark Kiffin keeps the kitchen in good hands. The Compound dishes up a fantastic array of elegant dishes and over 200 wines from around the world. Some of our favorite signature dishes include the grilled beef tenderloin served up with foie gras, braised veal osso bucco, and tuna tartare with caviar. Besides the fancy dishes, the classic ambiance lends to an unforgettable experience.
15. The Pantry Restaurant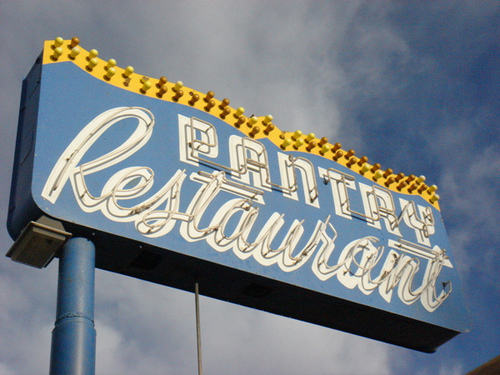 Ever since 1948, The Pantry Restaurant has been leaving guests full and happy. This eating and meeting place is famous for serving up hot comfort food in a warm and inviting atmosphere. The folks running it take pride in their menu of home cooked style eats. Here, Northern New Mexican and traditional American dishes come together in the best of ways.
When you walk inside, the classic style counter lends to an old school atmosphere. Stop by anytime for breakfast, lunch, and dinner. If you want to start the day off right, we can't think of a better way than with a heaping plate of huevos rancheros. Our mouth is watering already just picturing the warm corn tortilla, eggs, chili, cheese, and beans. Just make sure to bring a big appetite with you. To say that the portions are generous would be an understatement.
16. Geronimo
Credit: Geronimo
This upscale eatery is no doubt one of the best restaurants in Santa Fe. A favorite among the locals, it's run by the top chef Eric DiStefano. On the menu, you'll find an eclectic range of dishes. Popular choices include Japanese eggplant ricotta lasagne and peppery elk tenderloin with apple-smoked bacon.
As if the delicious menu options weren't enough, the atmosphere is amazing. Geronimo is house in a 16th-century adobe, offering a warm and cozy place for a cold fall or winter day. Sit by the fire and soak up the ambiance. You don't come across places like this every day. After your meal, make sure to stop by the lounge bar. Some of the best cocktails on the menu include the Honey Mar-tea-ni, Fountain of Youth, and Hibiscus Daiquiri.
17. Kakawa Chocolate House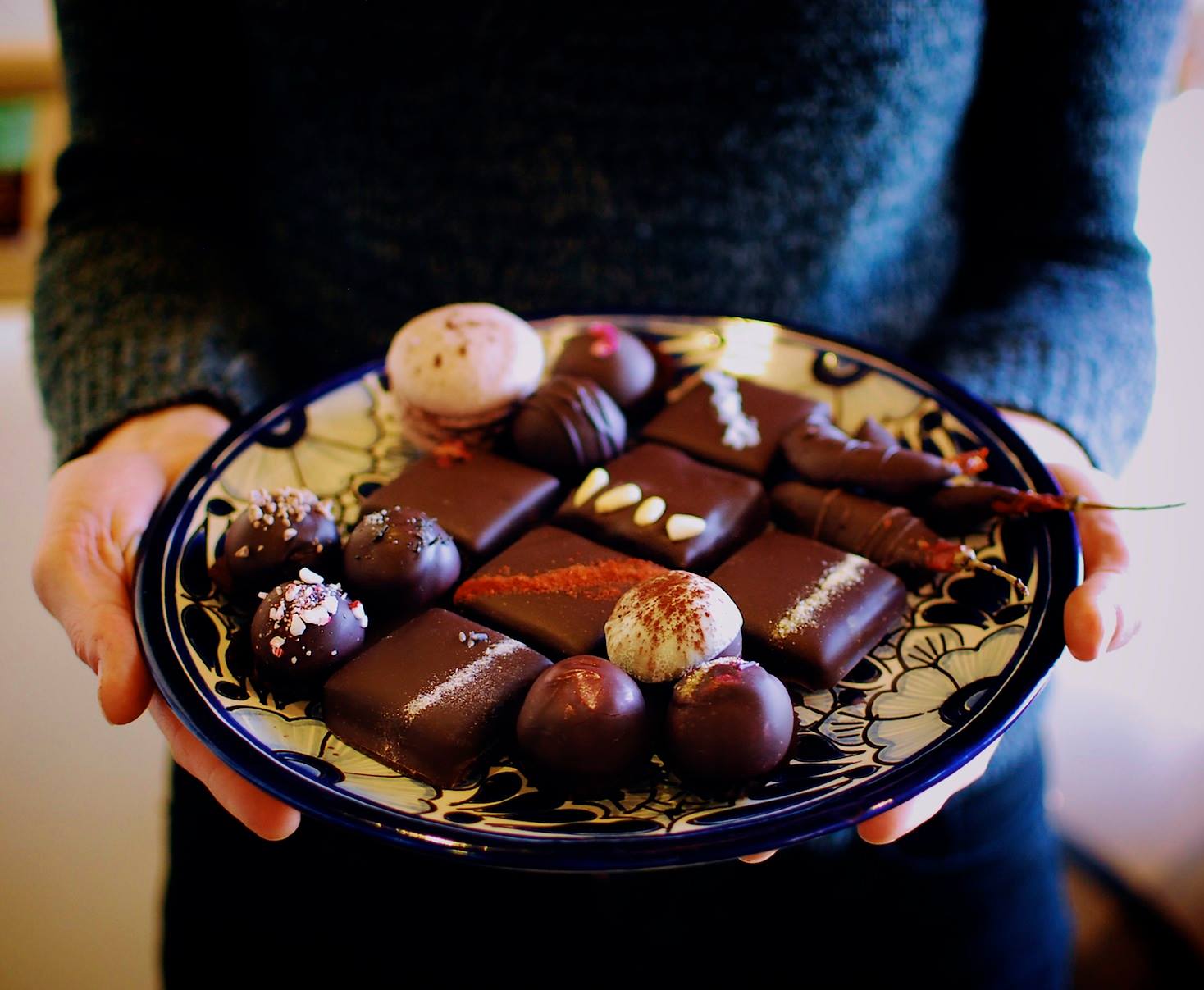 Credit: Kakawa Chocolate House / Facebook
Okay, if this place doesn't excite you, we don't know what will. Kakawa was named one of the best places to drink hot chocolate in the world. This artisanal shop and cafe offers a wide selection of unique creations. Here, cutting edge techniques and tradition come together to create delectable sweets unlike any other.
We particularly love that each product is made using Mesoamerican and colonial chocolate recipes. And of course there's also that contemporary flair. The shop's knowledgeable and passionate employees go above and beyond to explain their mission, chocolate making process, and so much more to curious travelers. For chocolate enthusiasts, this has to be one of the best restaurants in Santa Fe. Swing by and treat yourself to Aztec brownies, truffles, and so much more.
Go on a Culinary Adventure to Experience the Best Restaurants in Santa Fe
We hope you enjoyed reading our picks of the best restaurants in Santa Fe to grab a bite and brew. As you can see, this gem offers a variety of places. From casual food to fancy dining and international cuisine, there's surely something here for all tastes. Which one of the places on our list would you like to try the most? Let us know in the comment section below.
Common Questions
Are you interested in seeing more things to do in the New Mexico area? Lucky you. We've got just what you've been looking for:
Questions and Comments
Do you have any questions or comments for us? If so, we would love to hear them. Feel free to leave us a message below. We will be sure to get to you shortly.
Related Article: Best Restaurants in Denver For Your Dining Pleasure