Are you looking for some fun ways to spend your summer? Take a road trip and check out the best things to do in New Mexico.
When it comes to planning a vacation, New Mexico probably never crosses your mind. But it should. This desert state is rich with adventures, beautiful landscapes, historical ruins, and a fascinating culture and history. Santa Fe, Albuquerque, and Las Cruces are all home to beautiful gardens, fascinating art exhibits, and wonderful restaurants. The options for adventure are endless; there are so many things to do in New Mexico.
After all, it's one of the best vacation spots in the U.S. We're gonna hop and skip around a bit to show you the best places to be. Are you ready? Buckle up and let's go. We're off! Please keep your arms and legs inside the vehicle at all times.
Here Are Our Picks for the Best Things to Do in New Mexico
1. Go See a Show at the Santa Fe Opera House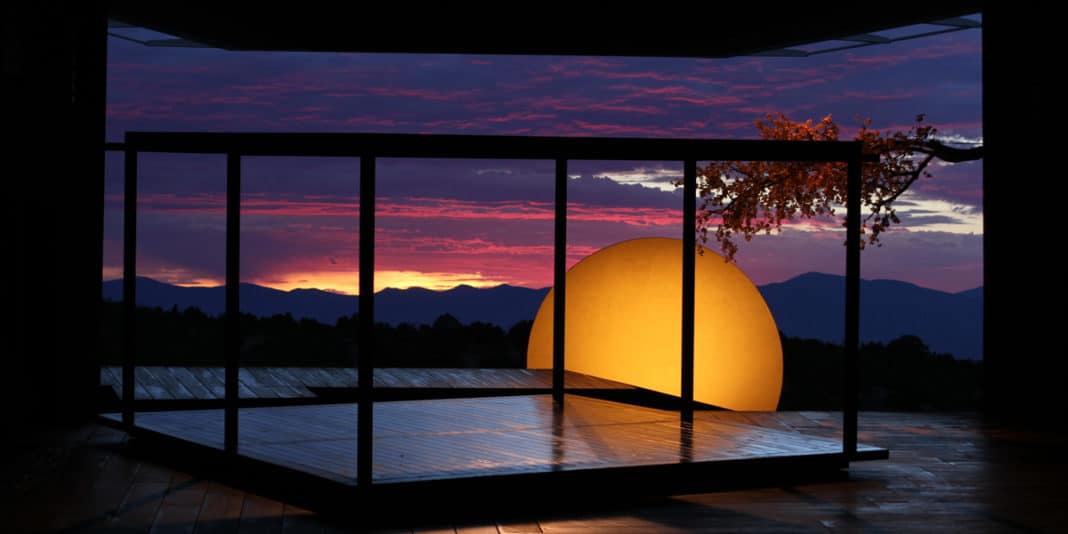 First things first. We're going to Santa Fe. Just seven miles north of the city, you'll find the Santa Fe Opera House hiding in the desert, directly across from the Sangre de Cristo Mountains of the Rockies. First built in 1956 as a guest ranch, the Opera House was founded by John Crosby as a place to teach young American singers. They learned their repertoires in a relaxed atmosphere and were given enough time to rehearse and prepare.
As time went on, the shows quickly became a popular spot to dine and watch the sunset from the open air theatre. Since its beginning, every season has presented five operas. Among them, is a rarity from the likes of composers such as Handel, Puccini, Verdi, Janacek, and Britten. Paying a visit here is one of the best things to do in New Mexico.
2. Spend a Day at the New Mexico Museum of Natural History and Science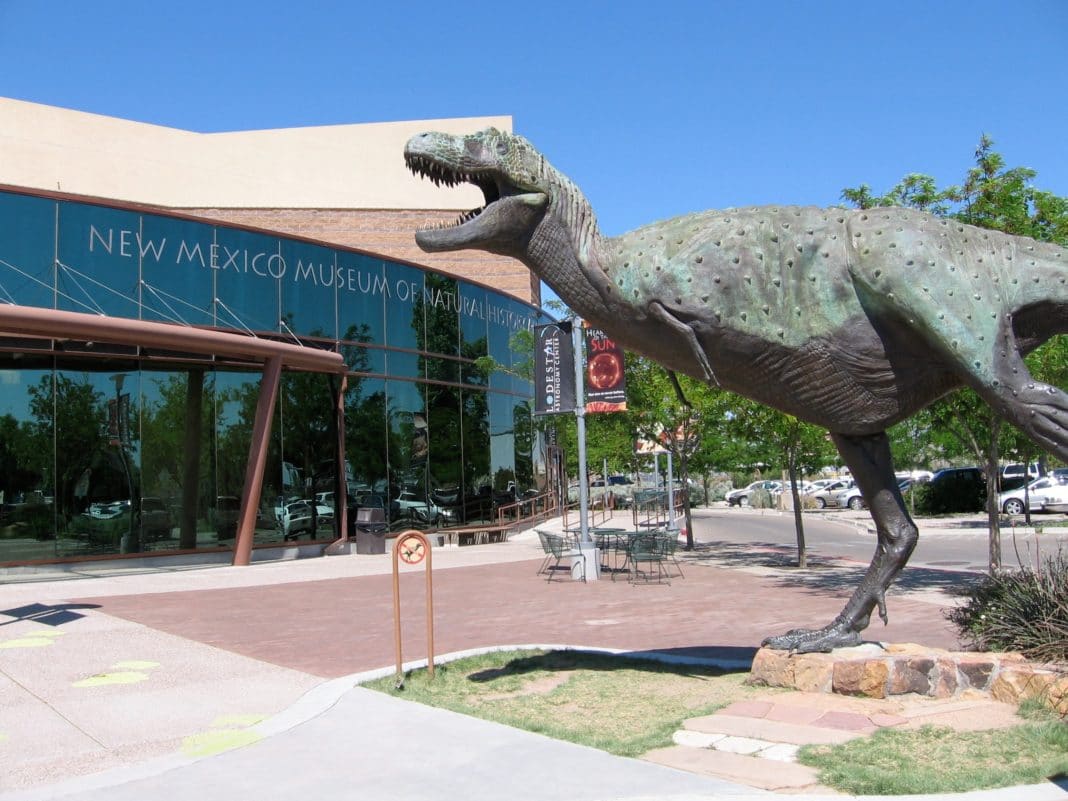 If only we could see the expression on Ross's face. If you're in Albuquerque, you just can't miss out on the New Mexico Museum of Natural History and Science. Founded in 1986, this educational stop serves to tell the story of the Earth – from the Big Bang through the Ice Age to present. While that sounds like quite the endeavor, you won't believe how much you'll learn about history, evolution, and human progress here.
Among our favorite exhibits include the permanent features Origins, Dawn of the Dinosaurs, Jurassic Super Giants, Age of Volcanoes, Cave Experience, and New Mexico's Ice Age. Visiting this museum is one of the best things to do in New Mexico on our list. It's also home to a spectacular planetarium and two galleries dedicated entirely to space and astronomy. Some of the most outstanding features you will find in the museum include complete skeletons of four dinosaurs, including the largest T-Rex ever to be found.
3. Lose Yourself in the Craziness That Is Meow Wolf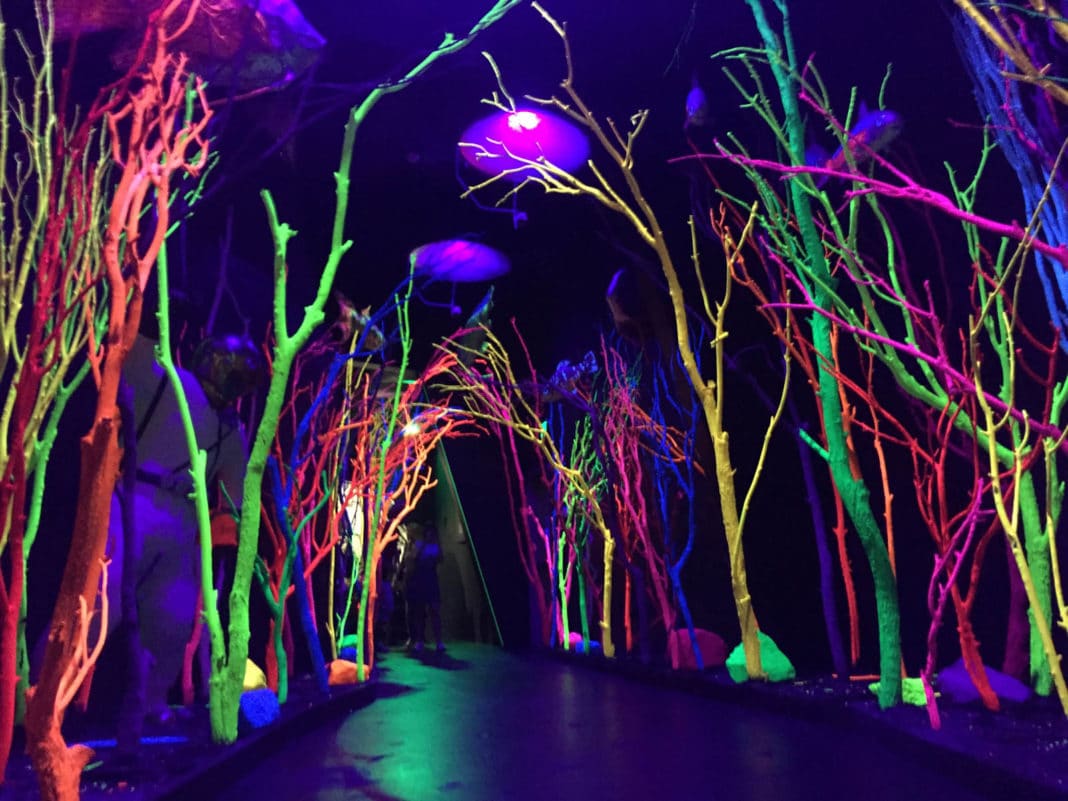 We have to admit it. Meow Wolf is one of the strangest, most ingenious interactive art exhibits we've ever seen. There isn't one word you could use to describe it. The overall immersive experience is what makes Meow Wolf a top choice museum in Santa Fe. This quirky new exhibit is revolutionary in the world of art. First off, it's held inside a two-story 22,000 square foot Victorian building. The makers of Meow Wolf converted an old bowling alley into one of the most trippy, immersive experiences on the planet.
So what exactly goes on inside? Honestly, there's a lot to unpack. But we'll try to boil it down as best as we can. When you enter, the decor recalls quirky 1970s designs. You'll follow various passageways through the oddest of places. Think like Nancy Drew and you'll make it out. Everything is a secret passage – fireplaces, refrigerators, and closets.
Wherever you turn, all five senses are in full overload. There's a neon forest of trees, a Star -Trek-like spaceship, and a mobile home plopped down in the middle of the desert. Somehow it's super spooky, like a haunted house without the ghosts and monsters.
Here's the best part of all. You're given a detective-like role with mysterious clues about the fate of the family who lived there before. You can choose to walk through and experience all the stimuli or try and put the game's puzzle pieces together for a long game of who dun it. Alright. We don't want to spoil any more for you. You've got to go see it for yourself. Check out their website and book tickets here. Playing detective in a wacky art exhibit is one of the best things to do in New Mexico.
4. Learn about New Mexico's Ancestral Puebloans at Pueblo Bonito
Pueblo Bonito is the largest and best-known great house in Chaco Culture National Historical Park, northern New Mexico. It was built by the Ancestral Puebloans who occupied the structure between AD 828 and 1126. You'll find this stunning architectural wonder just four and a half miles from the Visitor Center off of the 9-mile Canyon Loop Drive. This is the most important site in all the canyon and a must-see for visitors.
The trail through Pueblo Bonito runs a half-mile round trip. It is graveled, climbing several short, steep rises. During your visit, use the trail guide to recognize several key characteristics of architecture and learn about the incredible legacy of the Chacoan culture.
This celebrated cultural site is one of the most thoroughly investigated in all of New Mexico. Planned and constructed stages date all the way back between AD 850 to AD 1150. Built by ancestral Puebloan peoples, this was the center of the Chacoan world. This world eventually spanned across a vast region of the present-day Southwest, including the San Juan Basin of New Mexico, and portions of Colorado, Utah, and Arizona. For over 300 years, Chacoan Culture united many diverse peoples within its sphere of influence.
5. Explore the Carlsbad Caverns Natural Entrance Tour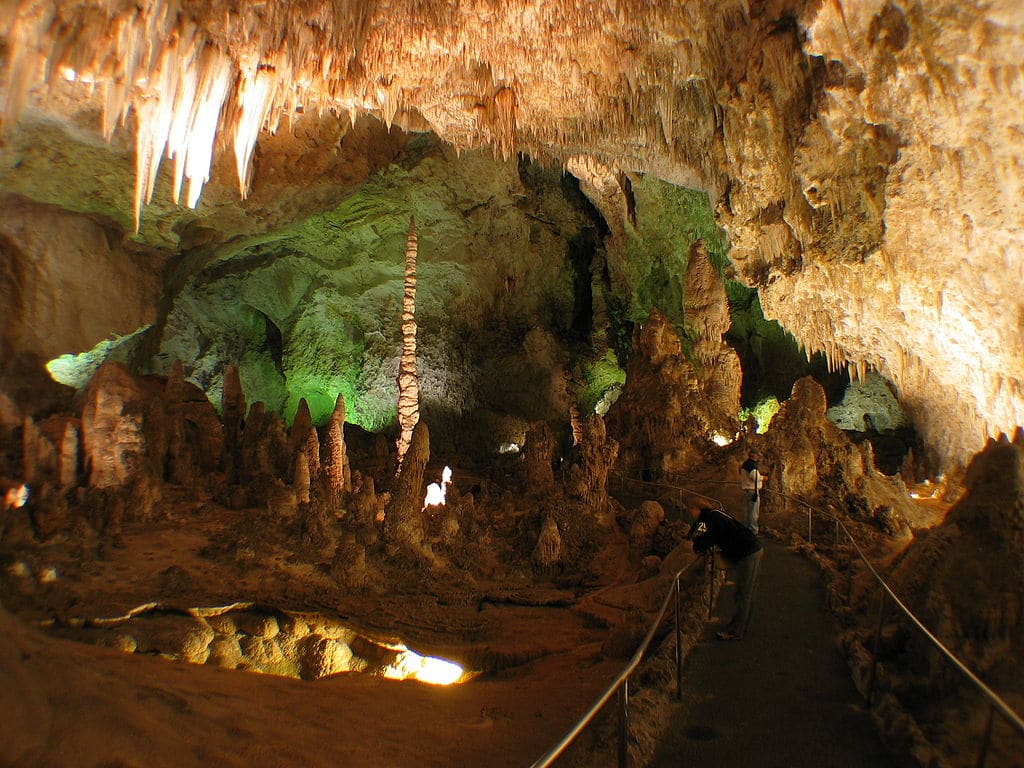 If you're looking for the best things to do in New Mexico, you've found it here. Carlsbad Caverns is easily a top national park in the southwestern region of the country. Why? About 250 million years ago, the Caverns were once a shoreline for an inland sea. Once the sea evaporated, it left behind sediments that created caves.
At the entrance, you'll find a 1.25 mile trail where you can walk and explore different rooms of the cave. You'll have stalagmites, stalactites, and giant boulders that look like something other planetary. Look closely and you'll see bats hanging from the ceiling. This tour offers a rare glimpse into how the world looked millions of years ago. Of all the things to do in New Mexico, this one is an absolute must.
6. Head on Down to Red River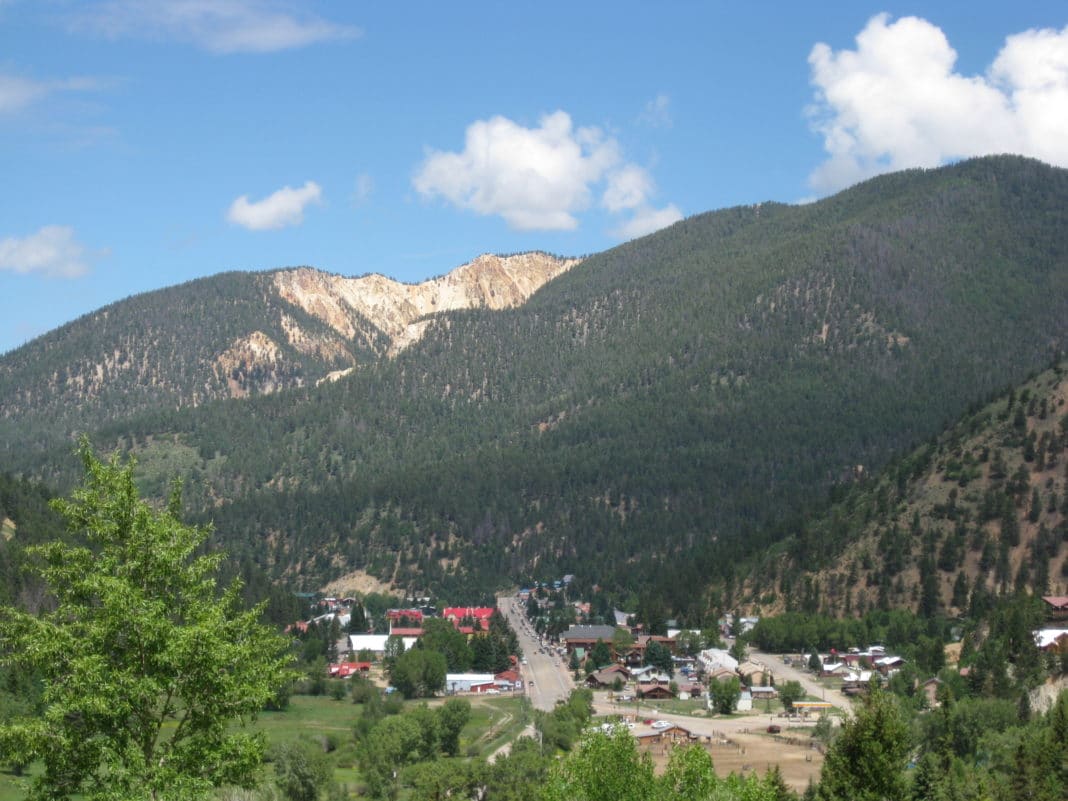 Head off the grid a little bit. Deep in the Sangre de Cristo Mountains, you'll find the charming little town of Red River. While thousands inhabited the city to work in the mines, a 2010 census showed that the town's population was only 477 people. Back in the 1950s, the town was founded with the intent of making a great vacation getaway spot.
Today, it's just that. Outdoor activities abound. There's trout fishing, skiing, snowboarding and snowmobiling in the winter, and biking, horseback riding, and fishing offered all summer long. If you're looking to escape the hustle and bustle of city life, this is just the spot for you. Red River is nothing short of quaint, charming, and memorable. Spending a day there is one of the best things to do in new mexico
7. Book a Stay at the El Paradero Bed & Breakfast Inn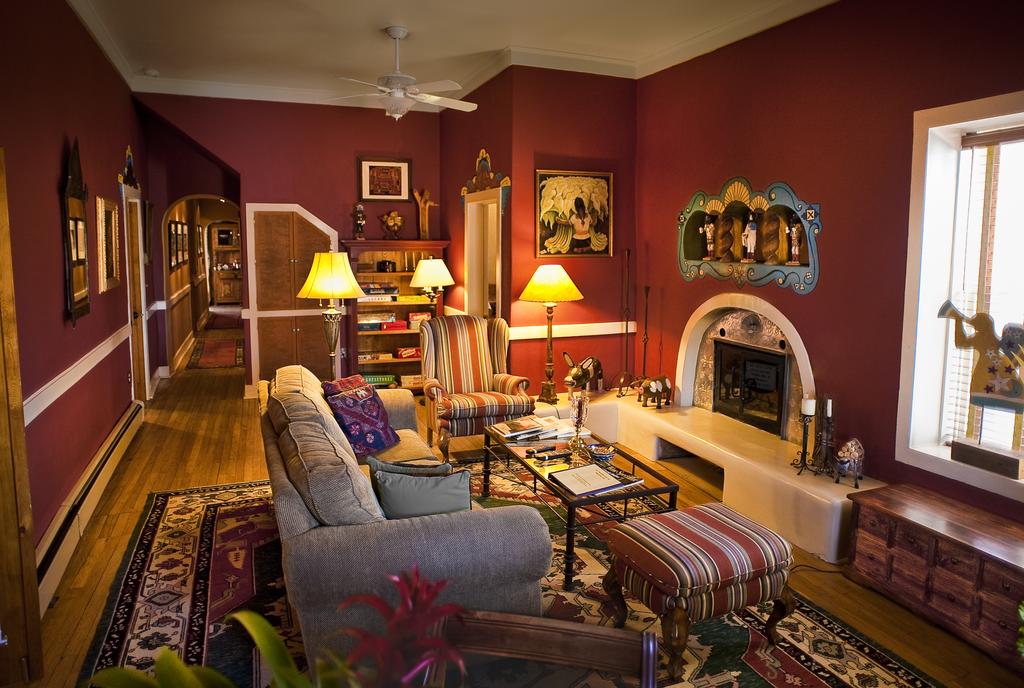 Are you wondering where to stay? We've made it easy on you. When you're in Santa Fe, check out this place. All we're saying is if you're looking for an authentic, fun experience, book yourself (and travel compadre) a room at El Paradero Bed & Breakfast Inn. This traditional, all-inclusive stay feels like the Adobe home away from home you never had.
Quaint and comfy, this charming hotel sits on the land built from a 200-year-old farmhouse. It's got all the quirkiness of your Aunt Myrna's house with all the cheerful touches you could want. The living room and cozy breakfast nooks make for great early morning reading spots and a place to connect with other guests. After all, it's always fun to make new friends on your travels, right? Expect nothing less than a homey, familial interaction from the El Paradero staff.
8. Visit the Museum of International Folk Art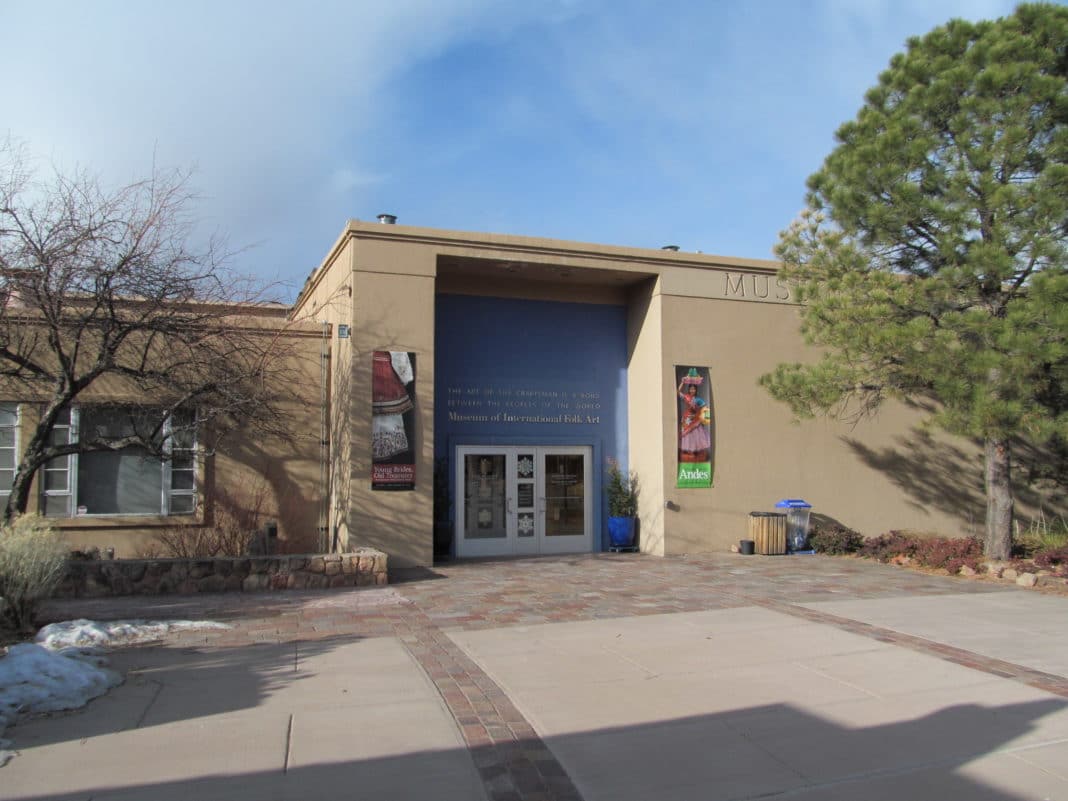 Did you know that the world's largest collection of international folk art can be found right in Santa Fe? Visiting this museum is definitely one of the best things to do in New Mexico. This state-run institution first opened its doors to the public in 1953. Now, it is home to over 130,000 prized objects on display from more than 100 countries across the world. The premise is based on the belief of its founder, Florence Dibell, that folk art would generate "an appreciation of the culture and craft of other countries."
Dibell also believed that the museum would serve as "one avenue for a closer understanding between men." After all, presenting global traditional folk arts is a way of demonstrating a common bond. She was right. The galleries represent various cultures from Europe, Asia, Africa, the Caribbean, , Latin America, Oceania, and North America. However deeper focus lies on Contemporary Hispano and Latino Art, Spanish Colonial Art, and Textiles and Dress.
9. Take a Dip in the Riverbend Hot Springs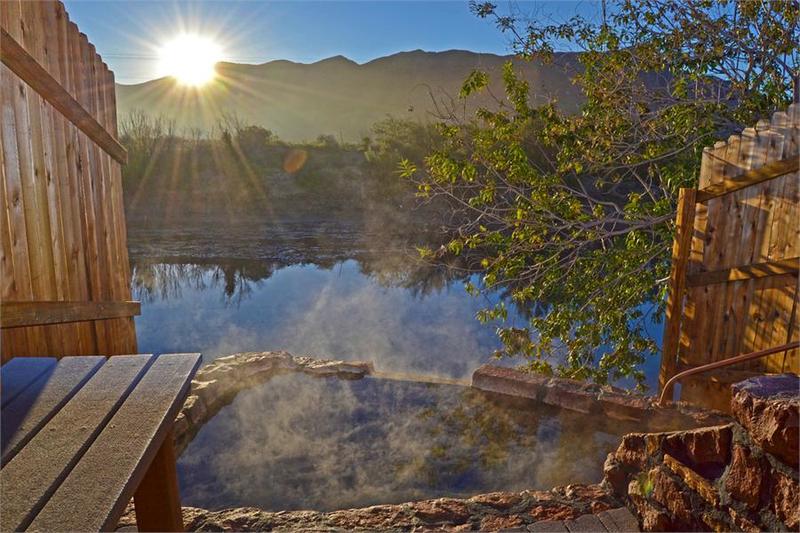 Let's be honest. A trip to New Mexico wouldn't be complete without taking a dip in their world-famous hot springs. While you'll find them scattered across the state, our favorite is Riverbend Hot Springs. Also worth seeing is Ojo Caliente Mineral Springs Resort & Spa. You'll find it located about four hours away from Riverbend in Truth or Consequences, New Mexico. Yes, that is the town's real name.
Did you know that the springs have great historical value as well as healing properties? The springs were considered sacred by the Mimbres and Apache peoples, for the mineral waters, picturesque sight of Turtleback Mountain, the nearby river, and its abundant wildlife. Indian warriors were said to have left their weapons behind to bathe in this healing water. You can do the same. Drop by or better yet, book a stay and enjoy a full day of natural rejuvenation.
10. Speed Down the Slopes at Taos Ski Valley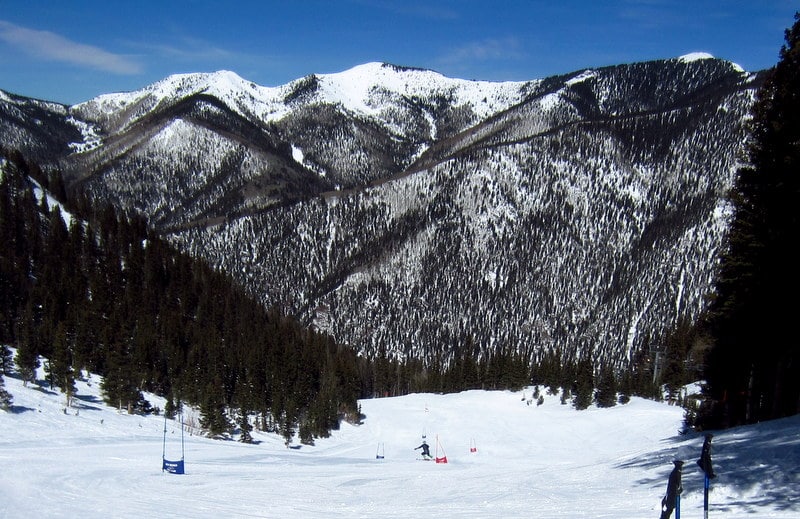 Credit: Adventure Jay
Who knew you could go skiing in New Mexico? Believe it or not, most people don't. Come and enjoy a day – or two or three – on the slopes of Taos Ski Valley. Offering over 1,294 acres of terrain, it's one of the biggest attractions in all of New Mexico. In fact, the resort receives a whopping 305 inches of snowfall annually, offering 110 trails for skiers and snowboarders of all skill levels.
Visitors from all across the globe come to take advantage of the perfect powder and optimal conditions. That's not all. You can take lessons from world-class ski and snowboard instructors, take a dip in hot springs (we told you there's more), go cross country skiing, and even tubing. This Bavarian resort offers fine German style dining, along with a myriad of lodging options. Taos Ski Valley also has day and night hikes, mountain bikes, and summer chairlift rides.
Book Your Trip and Enjoy the Best Things to Do in New Mexico
We hope you enjoyed reading our article on the best things to do in New Mexico. As you can see, this state is rich in culture, history, and offers plenty of things to do for the adventurous traveler. Whether you're a solo traveler, looking for a couple's getaway, or a family one, it is a great vacation option. Which one of the activities on our list would you like to do the most? Let us know in the comment section below.
Questions and Comments
Do you have any questions or comments for us? If so, we would love to hear them. Feel free to leave a message for us below. We will be sure to get back with you soon.
Related Article: Our 8 Favorite Things to Do In Santa Fe, New Mexico