While there are plenty of places you should travel, sometimes you overlook the ones right on your doorstep. To make sure you don't miss a thing, we've curated a list of the best vacation spots in the US.
Are you the kind of person who keeps a travel bucket list? We're sure there are destinations all over the world you'd like to visit. No matter what kind of vacation you're looking for, there are endless opportunities for travel this year. Save some money and stay domestic. Some of the best vacation spots in the US are closer (and cheaper) than you might think.
Whether you're looking to lounge by the beach, pound the pavement of a new city, or explore the great outdoors, you'll find something to do on this list. From Michigan's car-free Mackinac Island to the tropical climate of the Florida Keys, there's no shortage of places to see in the US.
The Pacific Northwest (PNW)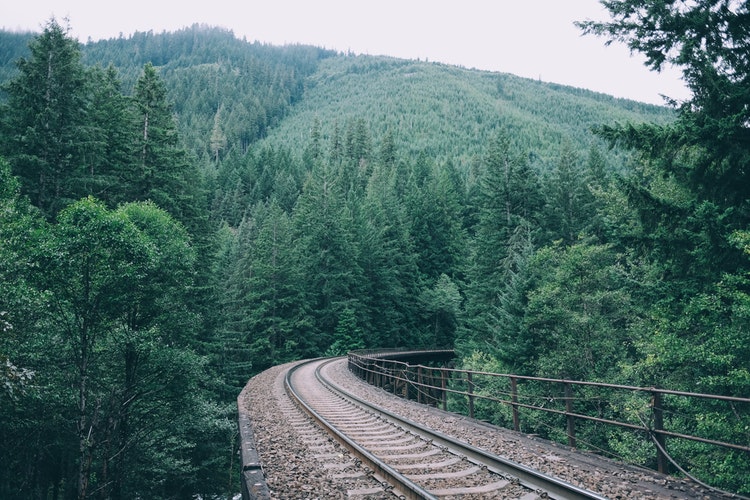 Let's start our way from the northwest and work our way down. Washington state offers some of the best vacation spots in the US. Nature lovers and city dwellers alike will find so many fun things to do and see in this state.
1. Seattle, Washington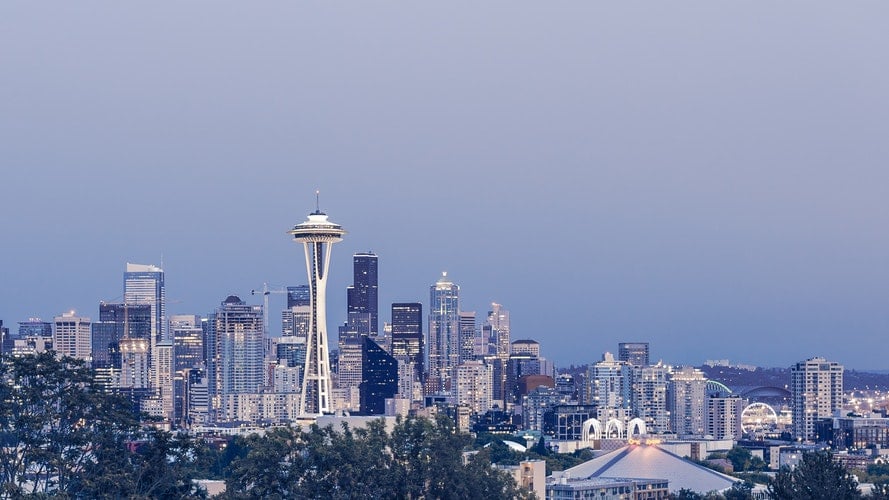 Okay, so maybe I'm a bit biased. I think Seattle is one of the best vacation spots in the US. This is my hometown and I love it. While I'm technically a SoCal native now, I've got to say I really do miss the Rainy City. Have you seen a more lovely city?  Located on the Puget Sound, Seattle is surrounded by water, mountains, and lush evergreen forests. It contains thousands of miles of parklands.
As Washington State's largest city, it's home to a booming tech scene. Both Microsoft and Amazon are headquartered in its metropolitan area. The futuristic-looking Space Needle, a 1962 World's Fair legacy is still its most iconic landmark today.
This urban jungle is amazing. Roam the streets and you'll soon see that even Seattle's neighborhoods are vastly diverse. Walk long enough and you'll pass from a neighborhood of free-spirited hippies into a white-collar financial sector with a towering skyline. The art and vitality of the Seattle community is nothing short of amazing. Whether you're seeing the city for the first time or you've been before, you'll find there's just something about it that keeps you coming back.
First things first, get yourself a cup of coffee. Just don't go to Seattle's Best Coffee. It's a trap. This city is buzzing with amazing places to grab a cup of joe. Some of our personal favorite coffee joints in (and around) the city include Elm Coffee Roasters, Preserve and Gather, and Zoka Coffee Roaster & Tea Company.
Pike Place Market

Famous Gum Wall

Pioneer Square

check

Gas Works Park

check

Discovery Park

check

Sky View Observatory in the Columbia Tower (a much better and cheaper alternative to the Space Needle)

check

Fremont Troll

check

Japanese Garden

check

Museum of Flight
2. Kirkland, WA
This Washington city is highly-underrated. For some reason, it hasn't really made it on the travel radar yet. We have no idea why but that just means you're getting lucky. This waterfront city is a mecca of cute coffee shops, restaurants, and boutiques. Walk along the sidewalk strand with a cappuccino in hand and explore. You can take boats out on Lake Washington, paddle board, or rent a bike.
Things you can't miss while in the city are:
Lake Washington

Zoka Coffee Roaster & Tea Company

OO Denny Park

check

Marymoor Park (Perfect for runs along the Sammamish River and picnics)

check

Bridle Trails State Park

check

Houghton Beach Park
3. Bend, Oregon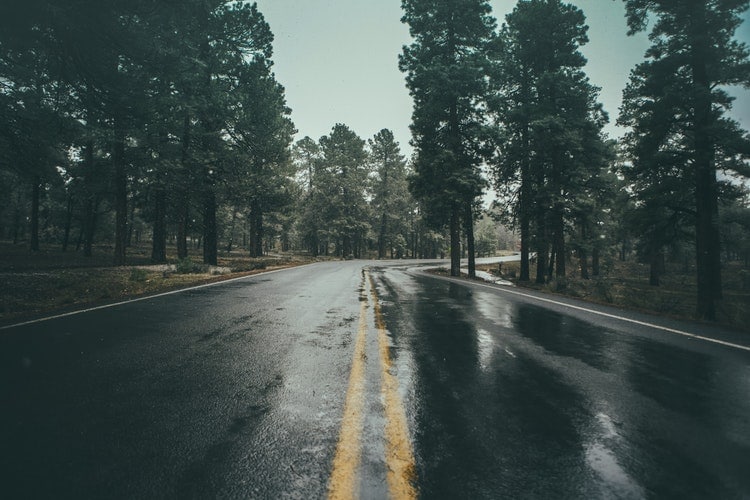 This small city on the Deschutes River is gaining steam as one of the best vacation spots in the US. West are the lakes and peaks of the Cascade Mountains, with ski resorts and multi-use trails. In town, a trail leads up Pilot Butte, an extinct volcano. South, the High Desert Museum showcases the local environment, with history and live wildlife exhibits. In the Newberry National Volcanic Monument, stairs lead into the Lava River Cave, a huge lava tube.
Things you can't miss while in the city are:
Drake Park

High Desert Museum

Lava River Cave

check

La Pine State Park
4. Portland, Oregon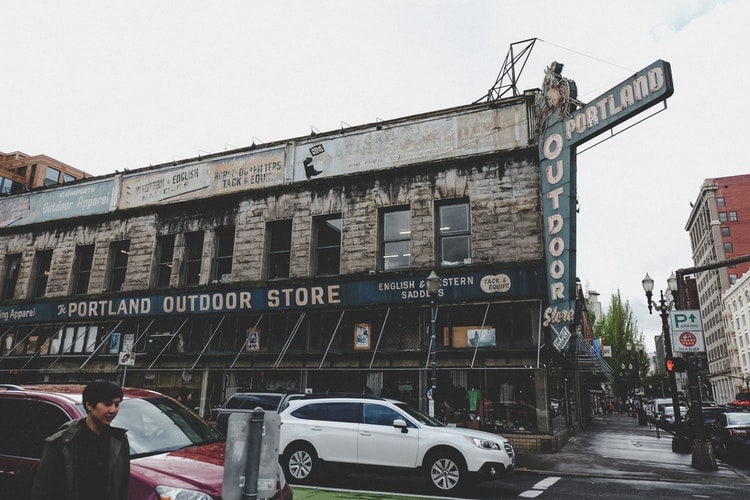 Portland, Oregon's largest city, sits on the Columbia and Willamette rivers, in the shadow of snow-capped Mount Hood. It's known for its parks, bridges and bicycle paths, as well as for its eco-friendliness and its microbreweries and coffeehouses. Iconic Washington Park encompasses sites from the formal Japanese Garden to Oregon Zoo and its railway. The city hosts thriving art, theater and music scenes; it's honestly one of the best vacation spots in the US. 
Things you can't miss while in the city are:
Keep Portland weird sign

Dutch Bros Coffee (I'm still envious they aren't in southern California)

Voodoo Donuts

check

Portland Japanese Garden

check

Washington Park

check

The Grotto

check

Mill Ends Park (aka world's smallest park – Take that, Leslie Knope!)
California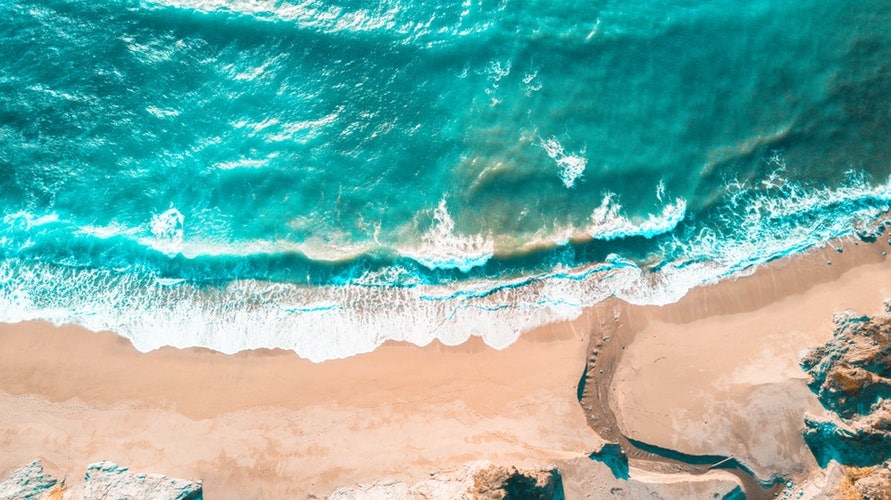 Ah, the land of Hollywood and the big screen. At least, that's what most travelers think. While that's certainly true, there's so much more to this state than the glitz and glamor of the movie scene. Let's explore some outdoor scenes and cityscapes.
5. Big Sur, California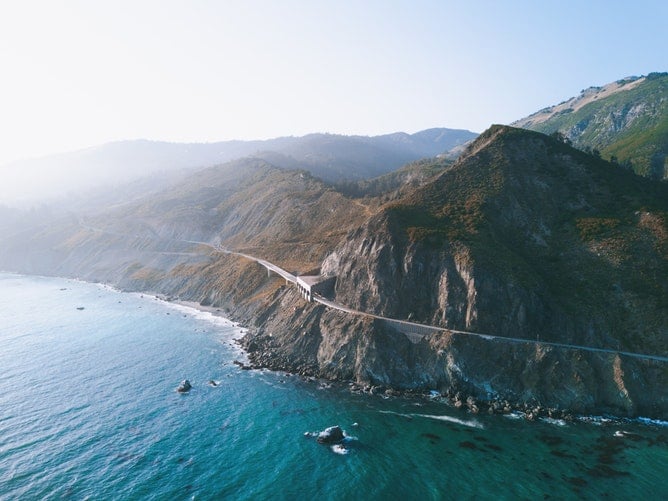 Skip San Francisco and head for the great outdoors. After a year of closure following a massive mudslide, Big Sur's famous Pfeiffer Canyon Bridge has finally reopened. Now, you can take the scenic route all the way in. Make sure to fill up on gas along the way along with plenty of food and water.
This rugged stretch of coastal California offers some of the most stunning landscape scenes in the world. If you don't have Big Sur on your west coast road trip list, you're crazy. To the east, the Santa Lucia Mountains cast light morning shadows from their dramatic terrain. On the west, the foaming waves of the Pacific roll onto the sandy beach.
To get here, you'll have to take some pretty narrow, windy mountain roads. Drive safely and have your co-pilot take plenty of pictures from the passenger seat. Around every turn, you're faced with seaside cliffs and mesmerizing views of the misty coastline. The sparsely-populated region makes it perfect for hiking, camping, and beach romping.
Oh yeah. Make sure to take a good travel camera. Hike down to McWay Falls, an eighty-foot waterfall cascading right onto the beach. Big Sur is the perfect picture of the forest meeting the sea. Go ahead and tell us this isn't one of the best vacation spots in the US. We'll wait. 
Things you can't miss while you're there are:
McWay Falls

Bixby Bridge

Literally everything else
6. Lake Tahoe, California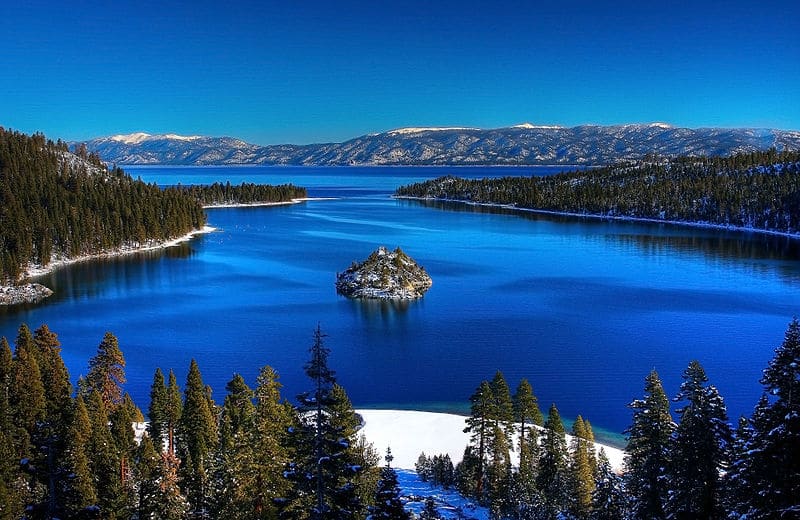 Lake Tahoe is an integral part of the California lifestyle. In fact, people from all over the globe travel here to experience the quintessential outdoors vacation experience. From camping to hiking, and participating in water sports, there are plenty of things to do in Lake Tahoe.
Things you can't miss while you're there are:
Emerald Bay State Park

Vikingsholm

D.L. Bliss State Park

check

Fallen Leaf Campground

check

Zephyr Cove Park

check

Cascade Falls Trail

check

Desolation Wilderness

check

Heavenly Mountain Resort

check

Humboldt-Toiyabe National Forest
7. Palm Springs, California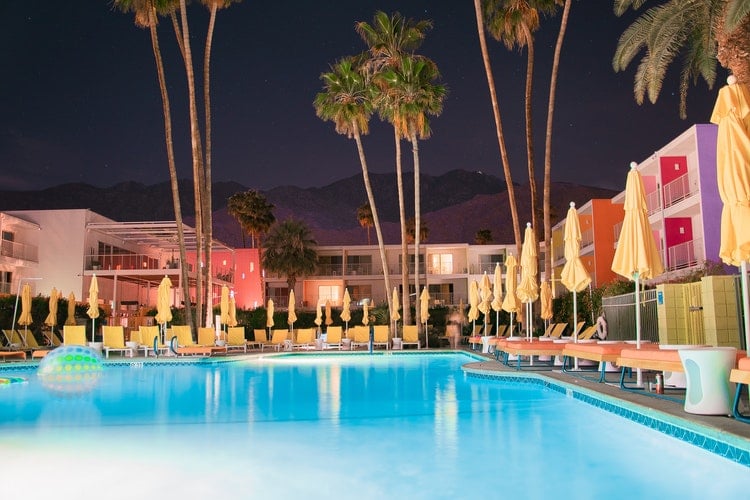 If you're traveling to the west coast, you have to visit Palm Springs. This sunny southern California locale is home to sunny skies, a myriad of activities, and warm weather year-round. The Coachella Valley, golf courses, pools, museums, and restaurants attracts travelers from around the world. Don't miss out on all the fun things to do. Palm Springs is truly one of the best vacation spots in the US.
Things you can't miss while in the city are:
Cabazon Dinosaurs (on the way to Palm Springs)

Joshua Tree National Park (an hour drive)

Palm Springs Aerial Tramway

check

San Jacinto Peak

check

Living Desert Zoo and Gardens

check

The Palm Springs Art Museum

check

Robolights (seasonal)

check

Tahquitz Falls
8. Los Angeles, California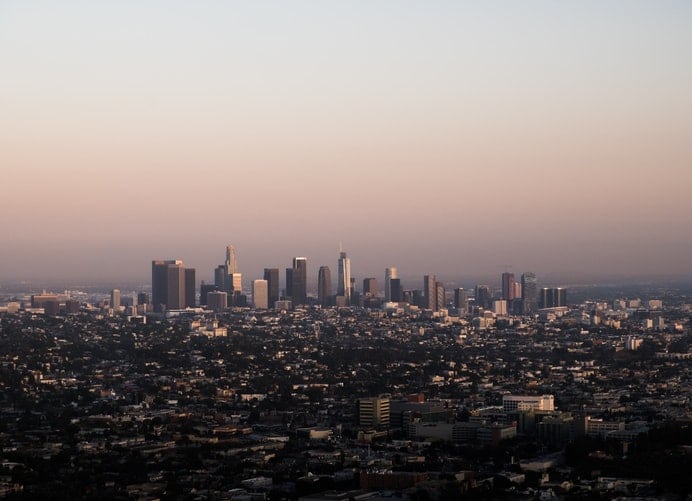 Come and get all the stuff off of your LA and Hollywood bucket list in the City of Angels. This iconic city is one of the best vacation spots in the US. Everyone knows that this sprawling southern California city is the central hub for the nation's film and television industry. Near the iconic Hollywood sign, studios like Paramount Pictures, Warner Bros. and more offer behind the scenes tours. Since there are so many things to see and do here, we're just going to throw a couple of our favorites at you. Cool?
Things you can't miss while in the city are:
Alfred In the Alley Coffee Shop

Intelligentsia (coffee)

Griffith Observatory (best free views of LA, especially at night. Just go before 9-10 PM.

check

Venice Beach and the street Abbot Kinney

check

Santa Monica Pier

check

Laguna Beach and Thousand Steps Beach (about an hour south or so)
9. Monterey Bay, California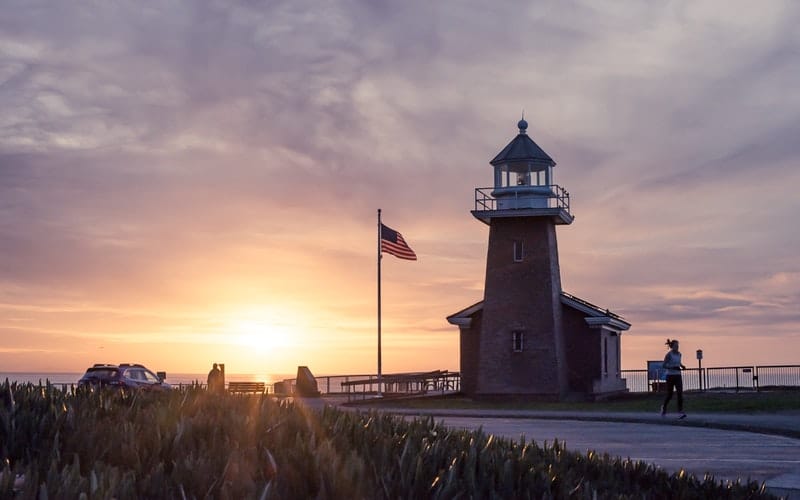 This lovely city is all about life by the sea. Charming fisherman villages juxtapose new mansions and tourists line the streets to visit the world class National Marine Sanctuary. Despite its small size, there are plenty of fun and unique things to do in Monterey Bay.Dense sea kelp protects a variety of sea life, including seals, dolphins, and whales. It's one of the best vacation spots in the US.
The city teems with a unique energy. From the marine life to well-preserved historic sites to restored adobe buildings. If you're looking for things to do in Monterey, spend an afternoon wandering through quarter and while it's admittedly touristy, you can't miss Cannery Row.
Things you can't miss while in the city are:
Monterey Bay Aquarium

Cannery Row

Monterey Museum of Art

check

Monterey State Historic Park

check

Restaurant 1833

check

Monterey Plaza Hotel & Spa

check

17-Mile Drive

check

Old Monterey Jail

check

Dennis the Menace Playground
10. Orange County, California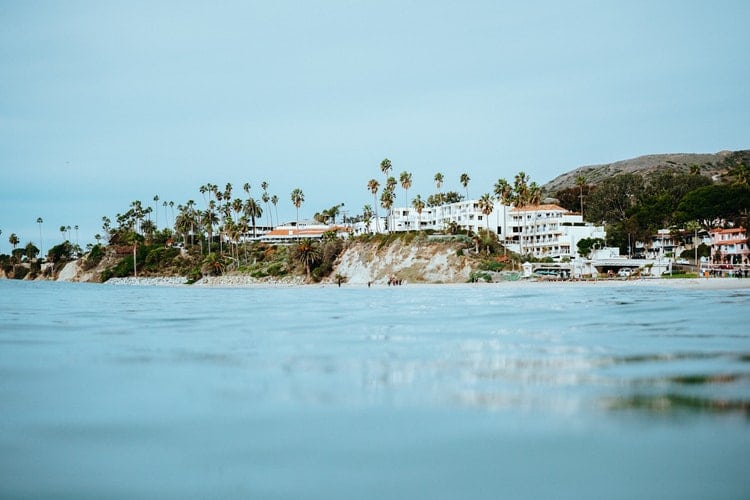 Year-round sunshine, beautiful beaches, and gorgeous hiking trails await you. As an OC local, my favorite things to do in Orange County are low key.
Things you can't miss while in the city are:
Alta Coffee in Newport Beach

Shopping at the Lab and the Camp anti-malls in Costa Mesa

Get an acai bowl at Bonzai Bowls in Costa Mesa

check

Spend a day at Disneyland

check

Visit Knott's Berry Farm amusement park

check

Laguna Beach (Thousand Steps Beach and Victoria Beach)

check

Top of the World hike in Laguna Beach

check

The Wayfarer and Observatory (indie concert scenes)

check

Balboa Island

check

Stand Up Paddle Boarding (SUP)

check

Surfing

check

Orange Hill Restaurant

check

Red Rock Canyon in Lake Forest
Florida
Many people see Florida through just two lenses. They think it's either the touristy city of Disney World and Universal Studios or where their grandparents go to retire. While both of those things are true in Orlando, the state offers so much more. Let's explore wild ecosystems and cityscapes. 
11. Miami, Florida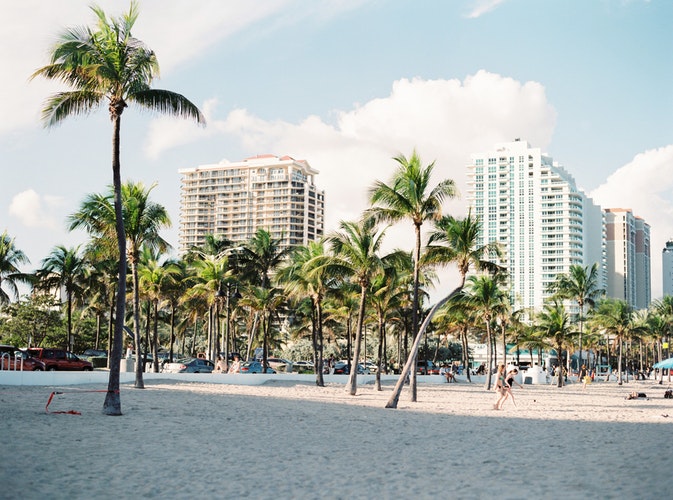 Miami is an international city at Florida's southeastern tip. Its Cuban influence is reflected in the cafes and cigar shops that line Calle Ocho in Little Havana. On barrier islands across the turquoise waters of Biscayne Bay is Miami Beach, home to South Beach. This glamorous neighborhood is famed for its colorful art deco buildings, white sand, surfside hotels and trendsetting nightclubs.
Things you can't miss while in the city are:
South Beach and Ocean Avenue

Everglades National Park (an hour or so away)

Publix (the sub sandwiches here are an iconic FL rite of passage)

check

Lummus Beach Park

check

Haulover Beach

check

Bal Harbour

check

Matheson Hammock Beach

check

Miami Heat game

check

Collins Avenue

check

Venetian Pool

check

Star Island
12. Naples, Florida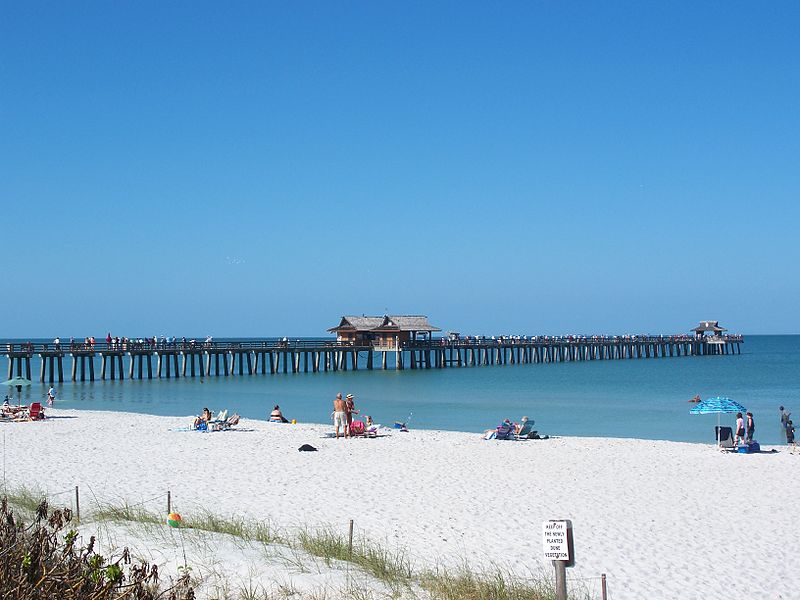 This Florida hideaway was ranked the best beach town to live in. Even if you can't live in this dreamy city, you can adventure there for one of your bucket list cheap beach vacations. Home to friendly locals, gorgeous nature tours, and tons of restaurant options, it's easy to see why people never want to leave. If you're looking to hit up Miami too, Naples is only a two-hour drive away.
Located on the Gulf of Mexico in the southwest corner of the sunshine state, Naples is known for its fashionable shopping centers, world-class culture, and sophisticated dining. Travel in the shoulder or off-season and you'll walk into some pretty good deals. No matter what time you visit, there is always something fun to do. Popular options include visiting the Naples Zoo at Caribbean Gardens, spending a night at the La Playa Beach & Golf Resort, and cooling off on the local Collier County Parks water slides. 
Things you can't miss while in the city are:
Naples Pier

Naples Zoo at Caribbean Gardens

La Playa Beach and Golf Resort
13. Key Largo, Florida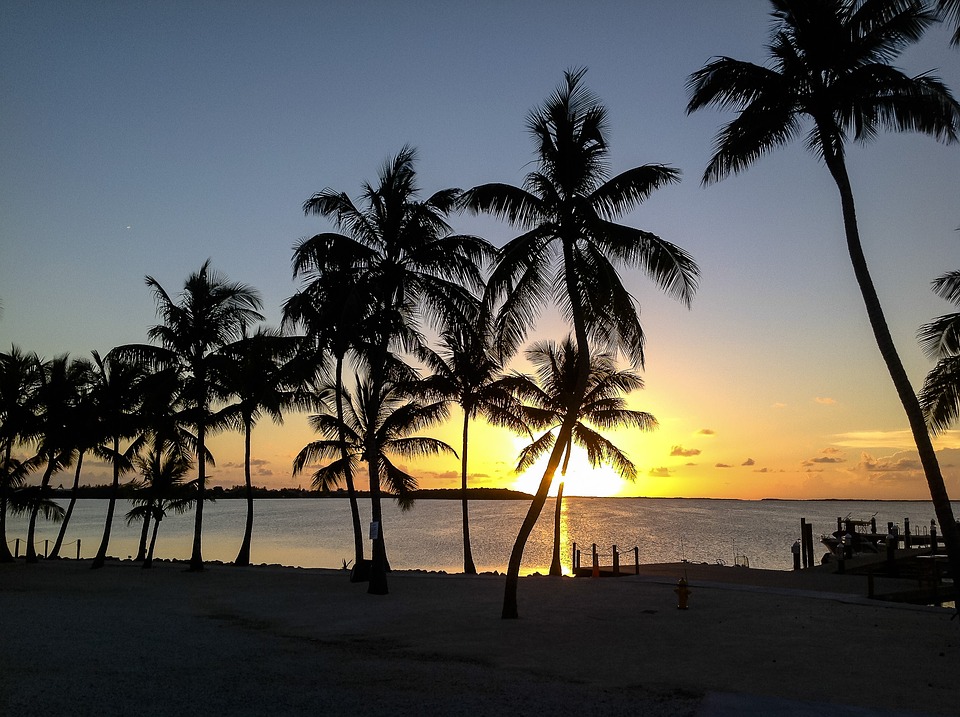 Start your FL trip off right in beautiful Key Largo. This entryway to the Keys is a great place to for all kinds of outdoor adventures. If you can only pick one thing to do here, go snorkeling or diving. This coral reef state park is absolutely breathtaking.
Reserve a snorkel tour (for about $100 for two adults) in advance of your trip. When you arrive, check in to the location, rent your gear, and they'll give you directions on how to get to there. Here's a pro tip: Invest in underwater housing for your DSLR or a GoPro before you go.
Don't buy an underwater camera bag. The bag will fog up underwater and you won't be able to get clear photos of all the gorgeous marine life. It's also very difficult to push the buttons on your phone to take a picture underwater due to the pressure of the ocean. Take it from us. Don't be cheap. It's worth it to spend a little more on gear here. The snorkel or scuba diving gear will be provided to you by your tour company.
Things you can't miss while in the city are:
John Pennekamp Coral Reef State Park

Glass bottom boat tours

Dolphin Plus Bayside
Take Your Pick. It's Time to Choose from the Best Vacation Spots In the US
We hope you enjoyed reading through our list of the best vacation spots in the US. We made sure to include picks from every type of destination, so you'll have your fair share of places to pick from. Now's the time to choose. Where do you want to go? Leave a comment below and tell us where you'd like to jet set to.
Related Article: Best All-Inclusive Resorts In The USA