Want to hear something crazy? Did you know that you can take the I-5 from the far north of Washington all the way through San Diego in just 21 hours? That means, if you're in the mood for a west coast road trip, you can go just about anywhere you wish.
Here's the question you should ask yourself. Where should you go? Check out our top picks for an iconic west coast road trip. First things first. We're going to start from the beautiful Pacific Northwest in Washington state, work our work down to the sunshine of PCH, and tell you where to go along the way.
​Washington State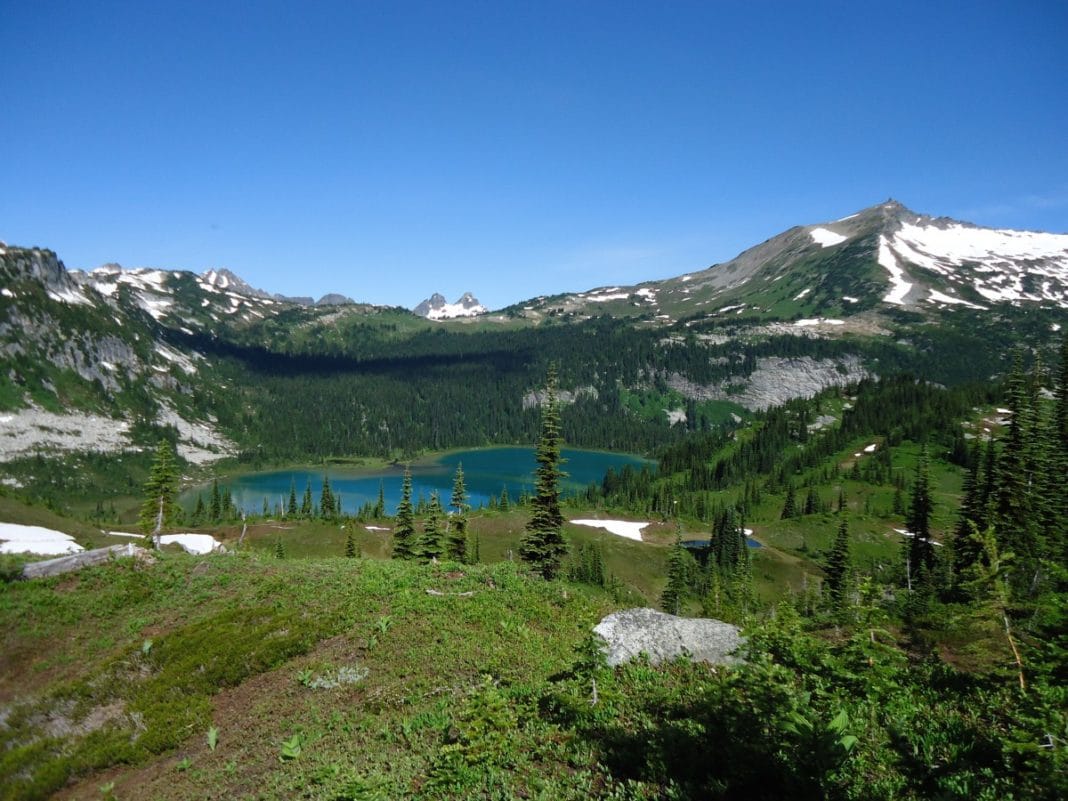 Alright, let's take a look at things to do in Washington state. It has some of the most diverse ecosystems in the PWN, home to a myriad of flora and fauna. Here are some amazing places you should visit on your west coast road trip.
1. Olympic National Park
You can find Olympic National Park located on Washington's Olympic Peninsula in the Pacific Northwest. This sprawling wonder spans several different ecosystems ranging from the dramatic peaks of the Olympic Mountains to old fir tree forests. The glacier-clad summit can often be found teeming with climbers and other adventure enthusiasts in the spring and summer months.
If you're looking for something a little tamer, hiking and backpacking trails cut through the park's lush rainforests and along it's Pacific coastline. If you take a west coast road trip without visiting Olympic National Park, did you really even go?
2. North Cascades National Park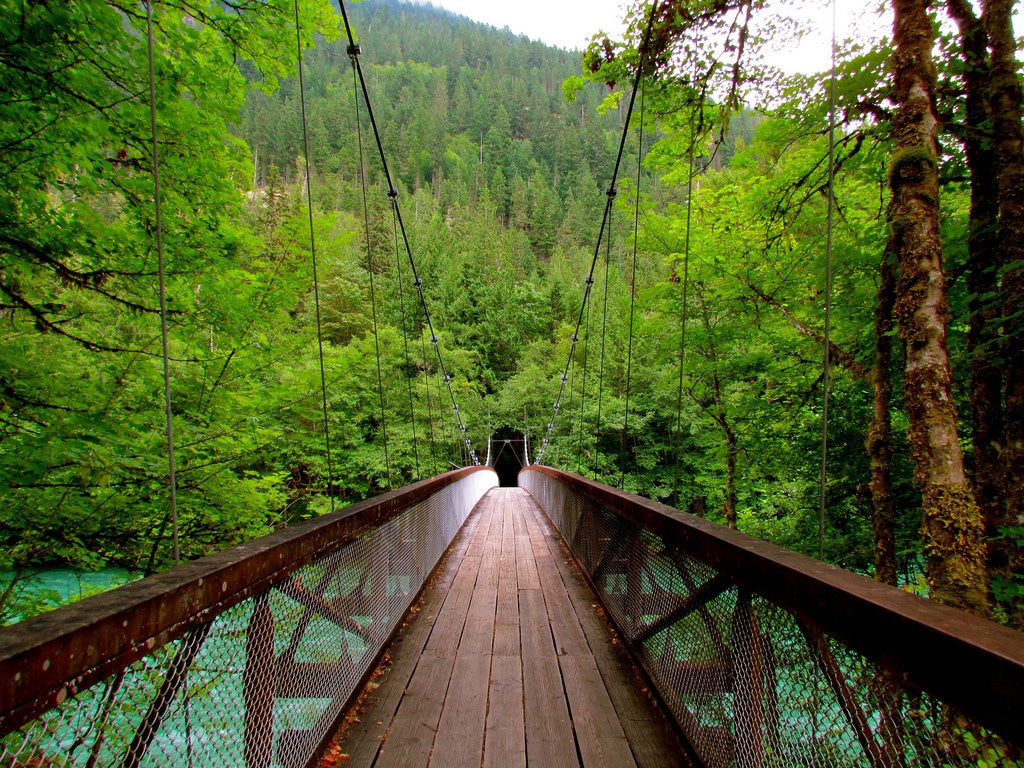 This one's all the way up in northern Washington but it's more than worth the trek. This vast wilderness is full of conifer-covered mountains, glaciers, and gorgeous lakes. Drive along the North Cascades Highway to catch some of the best viewpoints as it winds down trails like the steep Thunder Creek Trail. The park is home to grizzly bears, gray wolves, and more than 200 bird species. Add it to your list of must-see places for your west coast road trip.
3. Pike Place Market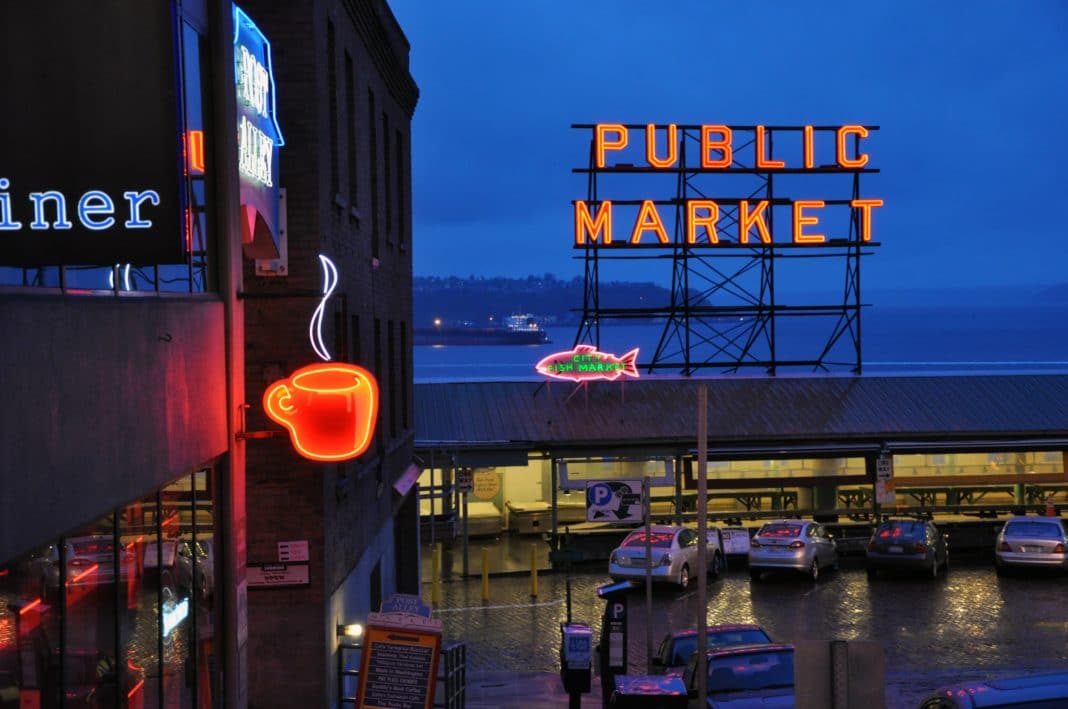 Okay, you've got to stop here. Pike Place is the quintessential Seattle experience. If you only stop at one place in the city (which would be a travesty by the way), this should be it. While it's admittedly touristy, you have to visit the world's first Starbucks (hint: it's leagues cooler than all the others), try to catch the fish the seller's throw into the crowd, and wind your way through a bunch of old antique shops. We scored a $2 Elvis Presley record there once. That alone should make it worthwhile. Anyway, we digress. The market has been open since 1907 and is the oldest continually-operated farmer's market in the U.S.
4. Downtown Kirkland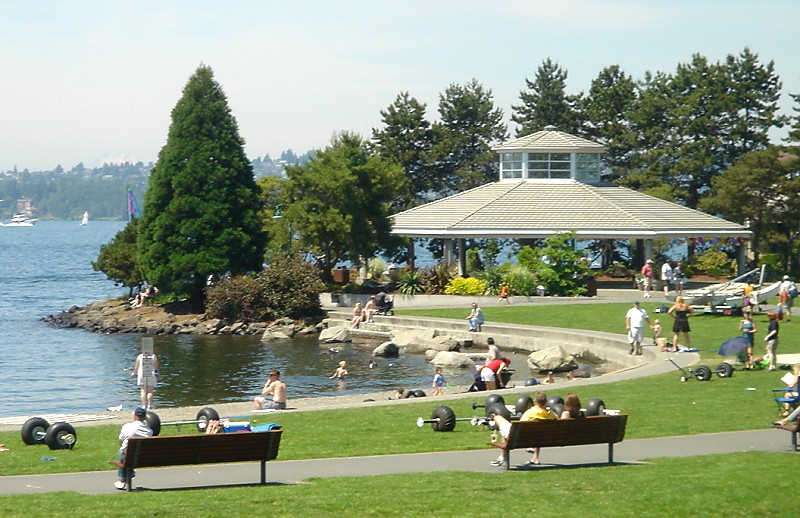 While this isn't the first place you'd think of for a west coast road trip, that's a part of what makes it so great. Walk around downtown Kirkland by the waterfront. In the spring, it's fairly mellow but just wait for summer. Locals lay out on the grassy lawns, soaking up the new-found sun. Hey, it's Washington's version of the beach, okay. Stop scoffing Californians. After you've soaked up the sun, grab an iced coffee at one of the cool local shops. Caffe Rococo and Zoka Coffee Roasters are the best for miles around. Word on the street is there's some pretty good gelato nearby too.
5. Swing by Fremont (to find the troll of course)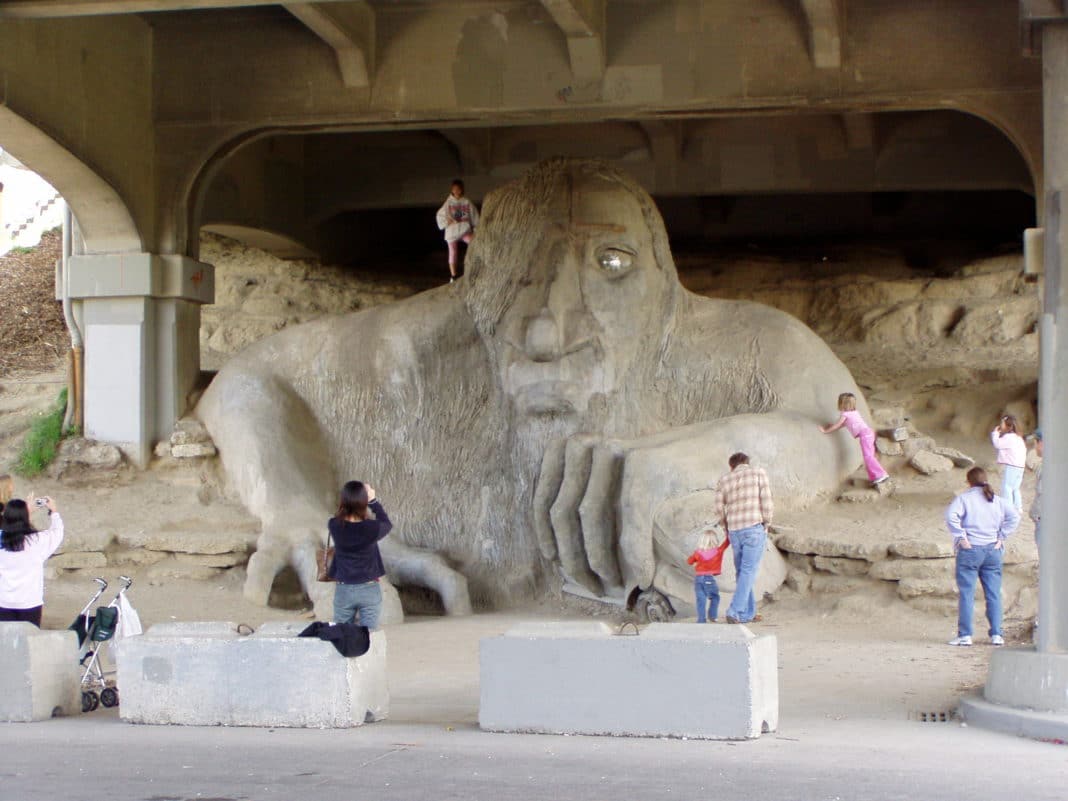 Welcome to Fremont, a quirky college town with even quirkier people. Indie shops and hip new bars line this bohemian Seattle neighborhood. While you're there, keep an eye out for outdoor sculptures, including the Fremont Troll, lurking under the Aurora Bridge. Artsy residents and tech workers hang out in the area's eclectic strand of coffees. If you have some extra time, check out the Fremont Sunday Market for some art, antiques, and food trucks. Cyclists and walkers can be found exploring the canalside Burke-Gilman Trail.
6. Hike Snoqualmie Falls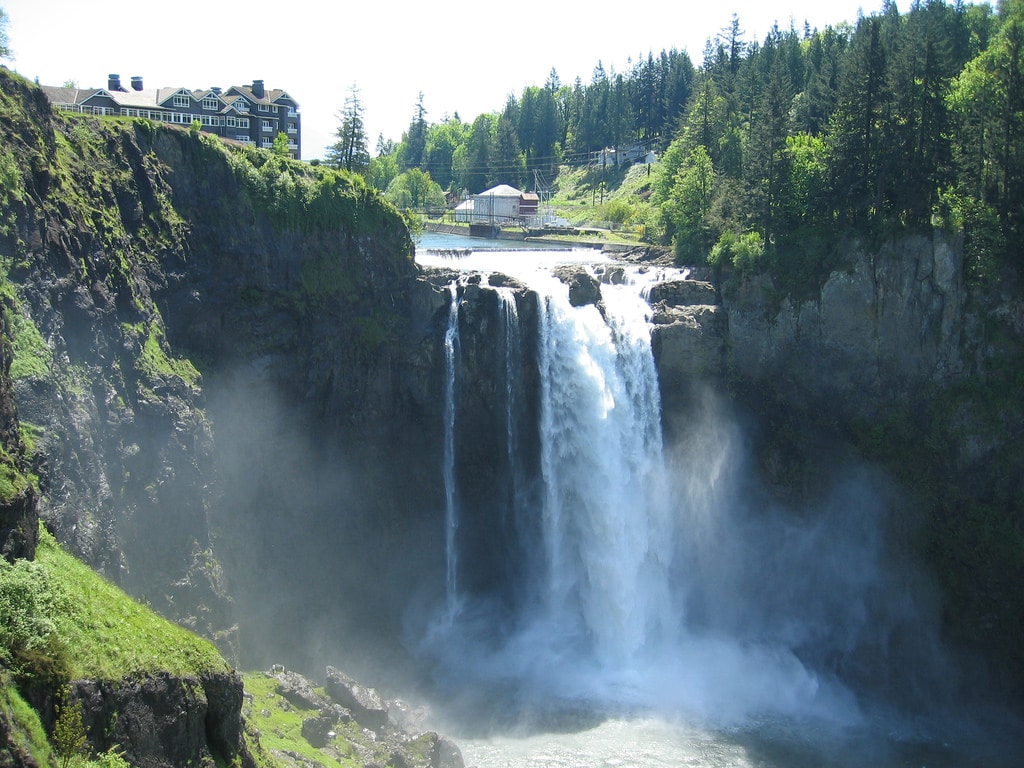 This is west coast road trip bucket list material. Snoqualmie Falls offers some of the best hikes in Washington state and a great spot for landscape photographers to take some of their best pictures. You can find this 268-foot jaw-dropping waterfall east of Seattle on the Snoqualmie River between Snoqualmie and Fall City, Washington.
7. Bend, Oregon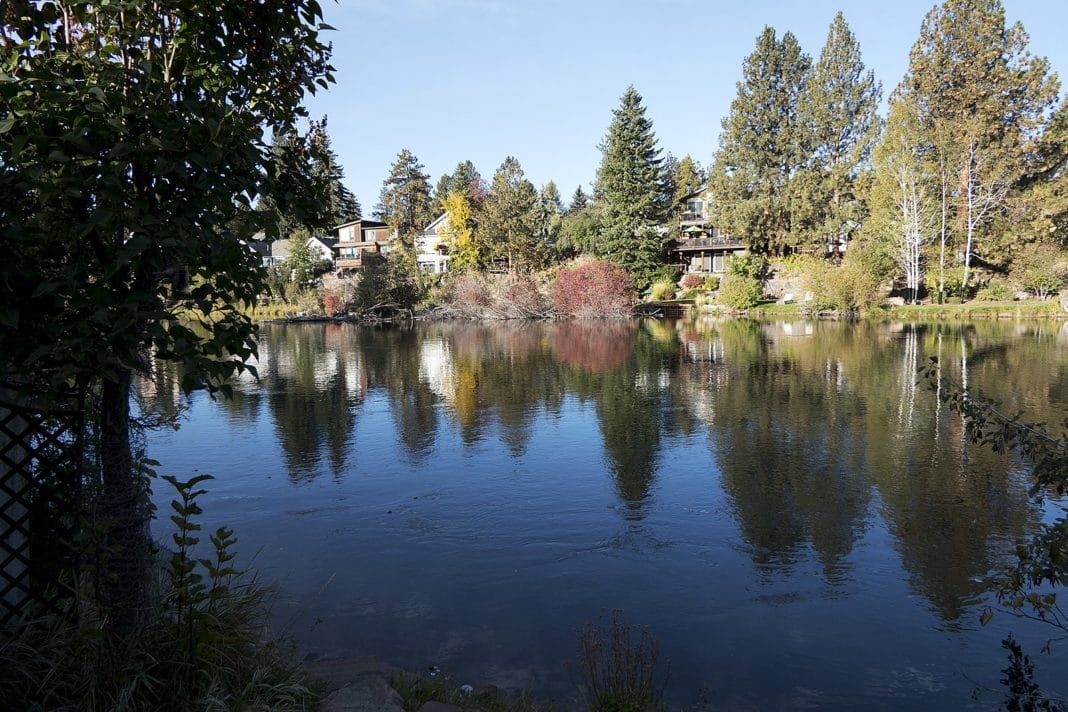 Take a pit stop in Bend, Oregon. The unique character of this city rests in its climate and topography. While it's technically part of Oregon's high desert, there are also roaring rivers winding throughout its landscape. Stranger yet, it's nestled between forests and a mass of volcanic scree. Here, there's something for just about everybody.
Whether you ski, snowboard, hike, or bar hop, you'll love this city. If you do all of the above, this is your nirvana. Besides all the epic and vastly underrated breweries, another aspect of what makes Bend so special is the hidden paths to insane mountain and river views. Sign us up.
8. Portland, Oregon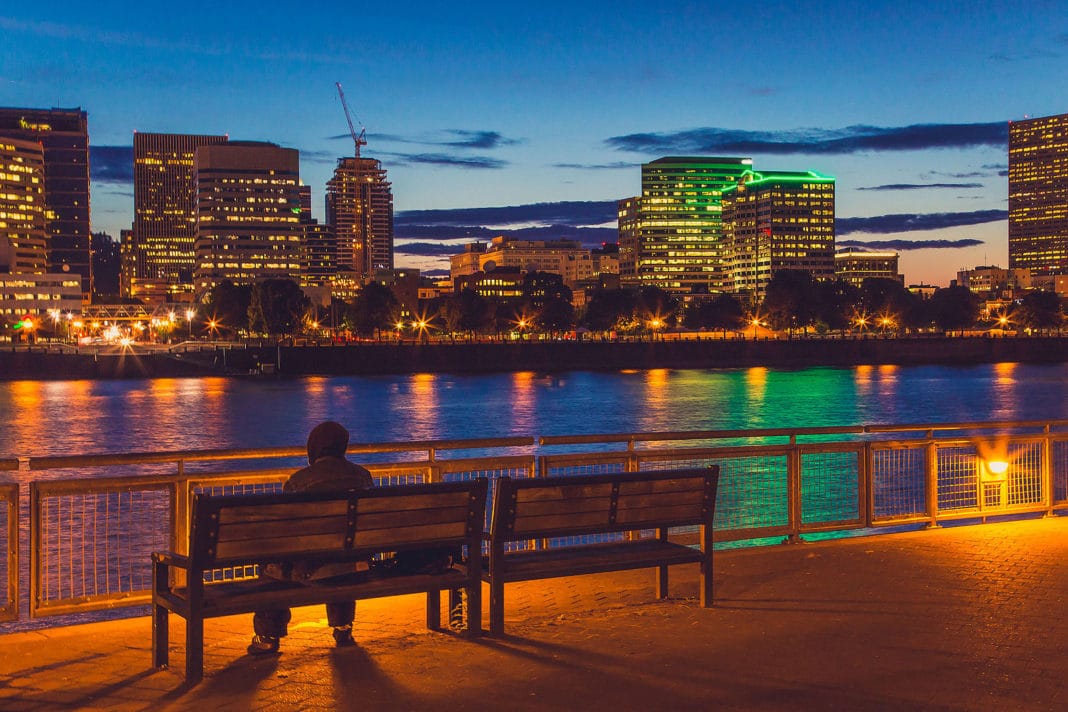 Portland is one of the best places to visit on your west coast road trip. Oregon's largest city sits on the Columbia and Williamette Rivers, smack under the shadow of the snow-capped Mount Hood. We're sure you've seen signs around saying 'Keep Portland weird.' While the city sure does have an eccentric style, ignore everything you've seen on Portlandia.
Among the locals, this city is known for its friendly people, environmentally conscious atmosphere, flourishing art and foodie scene, complete with plenty of microbreweries and cozy coffeehouses. While you're there, have a picnic in Washington Park. This sprawling piece of land encompasses well-known sites including the Japanese Garden, Oregon Zoo, and railway.
9. Crater Lake, Oregon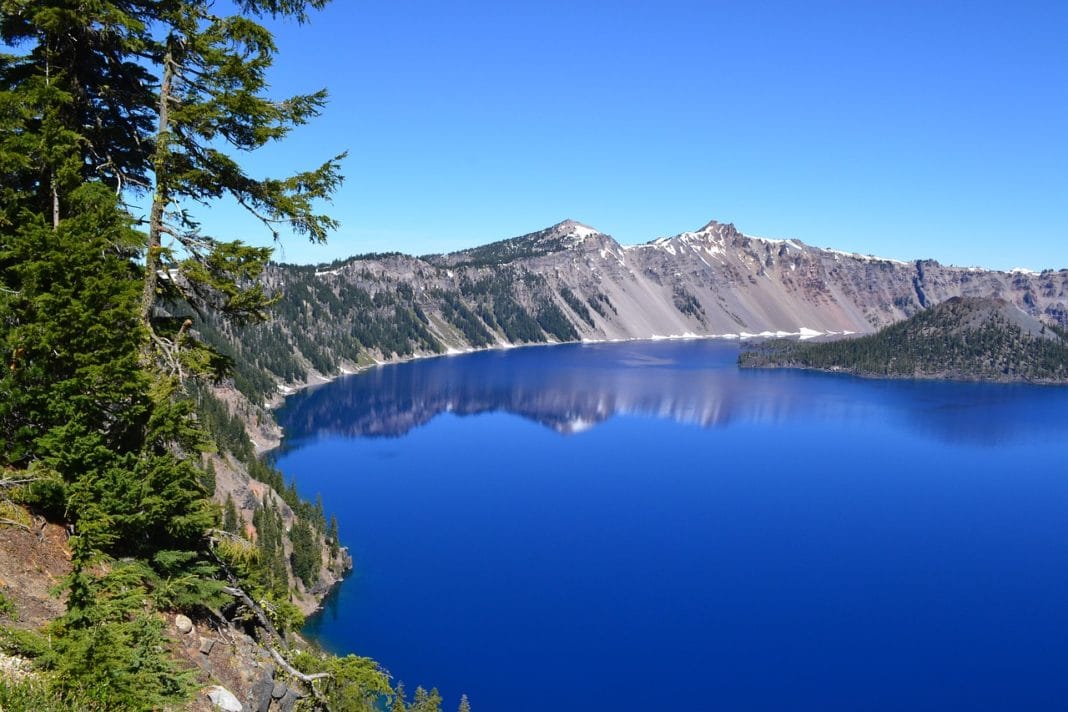 This caldera lake in south-central Oregon in the western United States is famous for its vibrant blue water and overall epic forest views.
10. Big Sur, California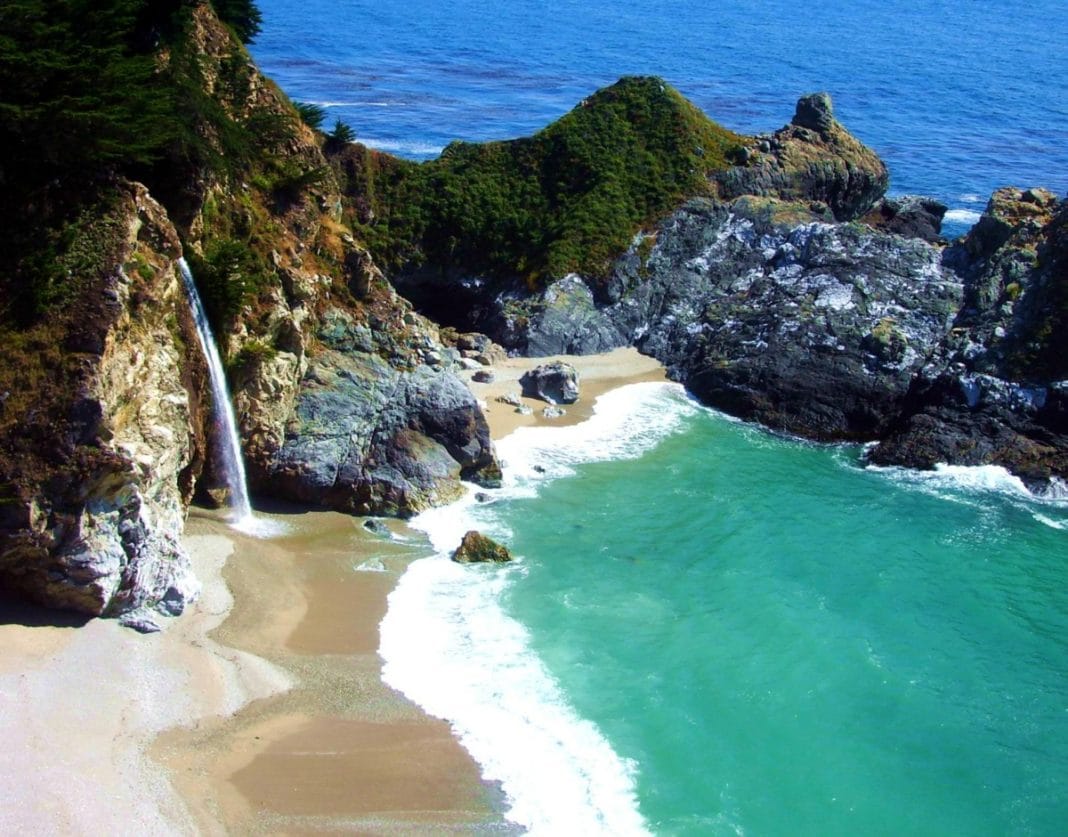 Skip San Francisco and head for the great outdoors. After a year of closure following a massive mudslide, Big Sur's famous Pfeiffer Canyon Bridge has finally reopened. Now, you can take the scenic route all the way in. Make sure to fill up on gas along the way along with plenty of food and water.
This rugged stretch of coastal California offers some of the most stunning landscape scenes in the world. If you don't have Big Sur on your west coast road trip list, you're crazy. To the east, the Santa Lucia Mountains cast light morning shadows from their dramatic terrain. On the west, the foaming waves of the Pacific roll onto the sandy beach.
To get here, you'll have to take some pretty narrow, windy mountain roads. Drive safely and have your co-pilot take plenty of pictures from the passenger seat. Around every turn, you're faced with seaside cliffs and mesmerizing views of the misty coastline. The sparsely-populated region makes it perfect for hiking, camping, and beach romping.
Oh yeah. Make sure to take a good travel camera. Hike down to McWay Falls, an eighty-foot waterfall cascading right onto the beach. Big Sur is the perfect picture of the forest meeting the sea. Want to live out your dreams in a treehouse? Look here.
11. Yosemite National Park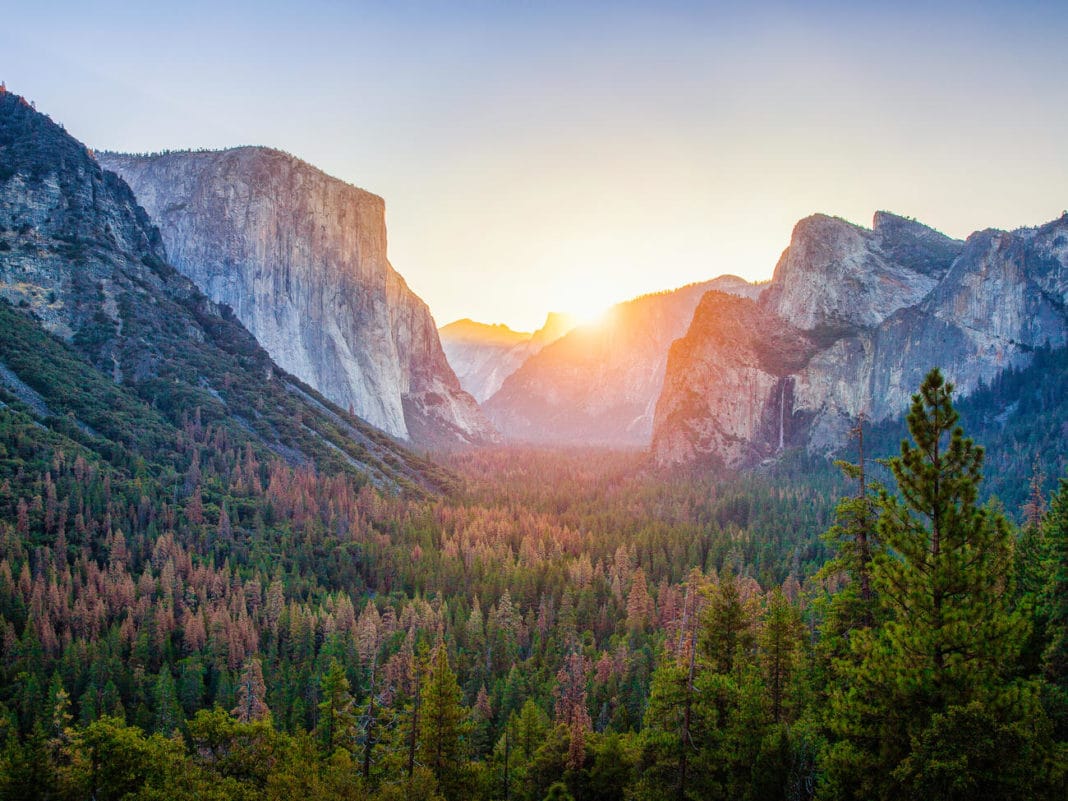 Come and experience all the glory of the Sierra Nevada Mountains. This lovely park is famous for its giant sequoia trees and the iconic views of El Capitan and Half Dome. Spend at least two full days here if you can. There are plenty of epic hikes (some of which take 8-10 hours each way). To make the most of it, you're going to have to dedicate some time. Down below in Yosemite Village, you'll find shops, restaurants, museums, and plenty of lodging.
12. Joshua Tree National Park, California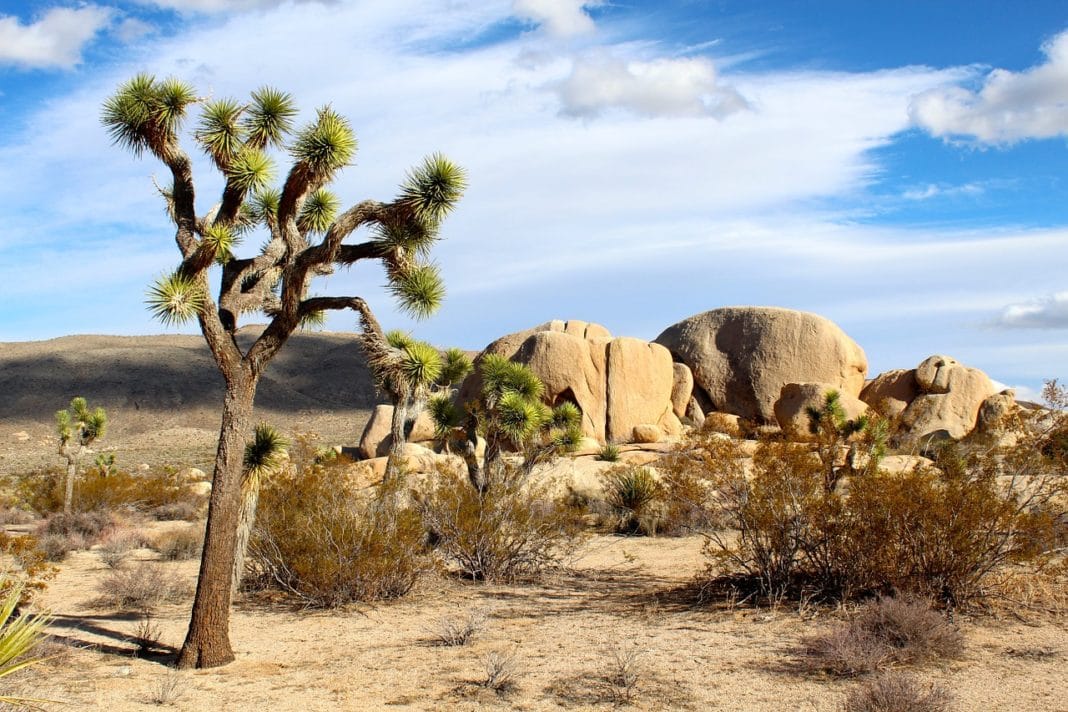 Just about an hour from Palm Springs, lies Joshua Tree National Park. This vast expanse of desert is characterized by unusual rugged rock formations and stunning clear skies. The park was named for – well, you guessed it – none other than the region's bristled, twisted Joshua trees. While it's a popular camping spot, there's plenty of room for everyone.
You'll be quite a bit off the grid in a space straddling the line between the cactus-dotted Colorado Desert and the Mojave Desert. Take some pictures as you hike between all the boulders of the Hidden Valley (no, this is not a ranch dressing commercial).
13. Palm Springs, California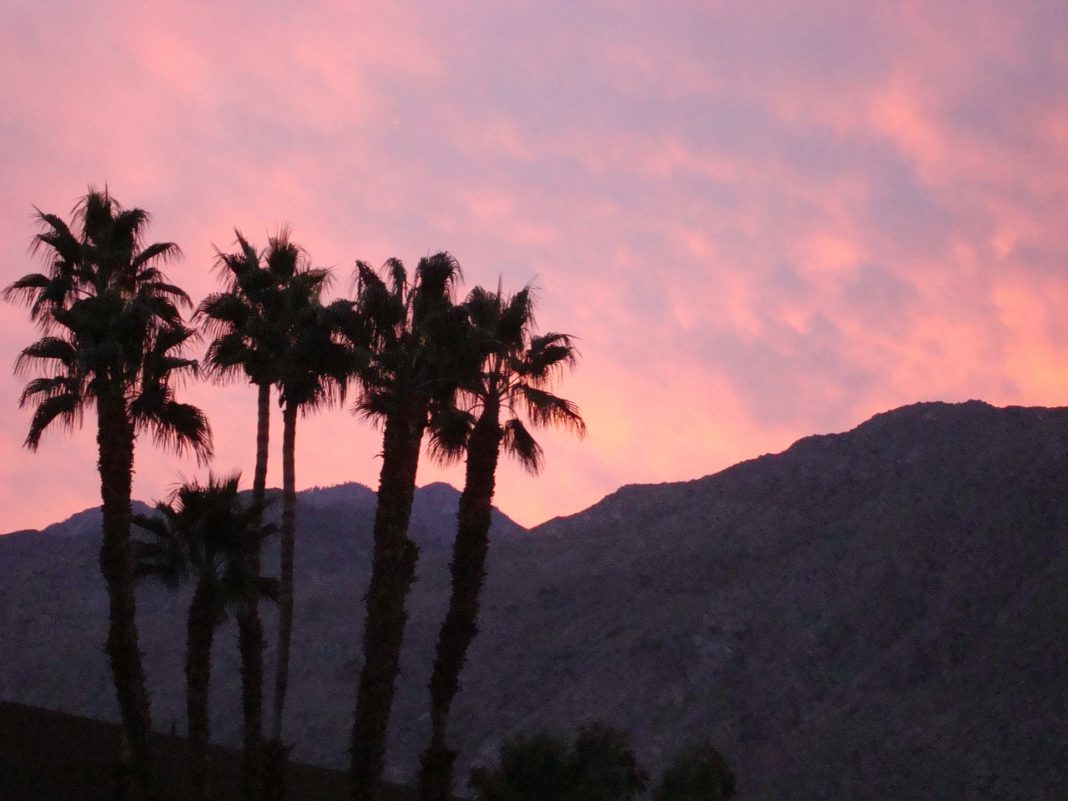 If you're already by Joshua Tree, why not head over to Palm Springs? While this city was once known for retirees and golfers, it has quickly become a trendy hipster mecca. Thanks, Coachella. If you can, head out in the spring to avoid the blazing summer's heat. Temperatures can easily soar past 100 degrees Fahrenheit and rarely drop below the high 80s, even at night.
So, if you want to get out there for a few days, get on it. There's a ton to do there. Here's a pro tip: Stop by and see the Cabazon Dinosaurs along the way.
14. Solvang, California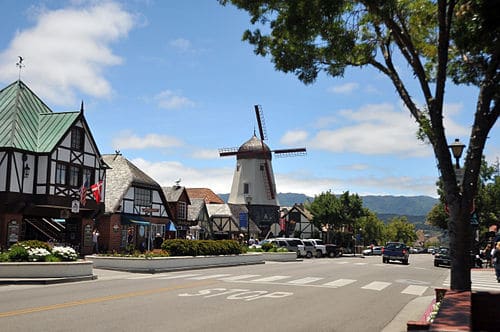 This is the closest thing you'll get to experiencing Europe in the United States (besides Leavenworth, WA of course). This quiet Danish-themed tourism town is home to some of the best coffee shops, eateries, and pastry shops your wishful stomach could hope for. For a relaxing day trip, souvenir shopping, and a little local wine tasting you won't find anything better – or cuter. Here's a pro tip: On your way back down, visit Ostrichland USA, where you can feed ostriches out of a large pan for $6. It's one of the weirdest and most fun things we've done in southern California.
15. Los Angeles, California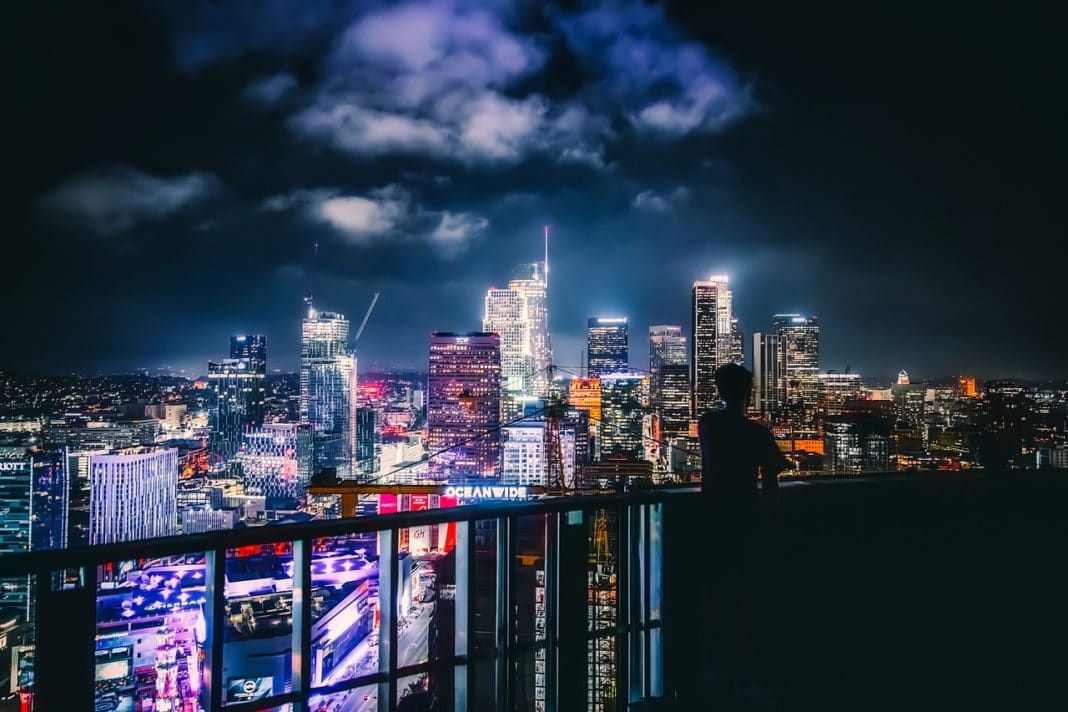 Come and get all the stuff off of your LA and Hollywood bucket list in the City of Angels. Everyone knows that this sprawling southern California city is the central hub for the nation's film and television industry. Near the iconic Hollywood sign, studios like Paramount Pictures, Warner Bros. and more offer behind the scenes tours. Since there are so many things to see and do here, we're just going to throw a couple of our favorites at you. Cool?
Alfred In the Alley (coffee shop)

Intelligentsia (coffee shop)

Griffith Observatory (best free views of LA, especially at night. Just go before 9-10 PM.)

check

Venice Beach and the street Abbot Kinney

check

Santa Monica Pier

check

Laguna Beach and Thousand Steps Beach (about an hour or so south)
Pack Up and Head Out On Your Epic West Coast Road Trip
What are you waiting for? May is the perfect time to take a west coast road trip. The weather is balmy, crowds are low, and it only takes a day to drive down the entire western coast. Now that you know where to go, you don't have any excuses. Tell your inbox to wait and take a few days off work.
Related Article: East Coast Road Trips: Pick the Best One for You