Regardless of how many years have passed since you first said "I do" or "I love you," summer offers a great time to renew your commitment and get back to good old romance. Celebrate your devotion with these anniversary trip ideas.
The first step in planning your anniversary trip ideas is to choose a location. We're here to show you locales perfect for couples of all interests and ages. From adventurous destinations to serene luxurious stays, an anniversary is a perfect excuse to run away together and get lost in your own little world. There are simply some places and adventures that make us want to fall in love.
Here Are Our Top Picks for Romantic Anniversary Trip Ideas
Almost everyone agrees there's a certain allure by the ocean. If you're one of those people who lives for sun and sand, you're in luck. There are plenty of places where you can enjoy that magical sunset and perfect beach swim. Close your eyes and picture it now. Thatched hut bungalows sit perched on stilts above crystal blue lagoons. Powdery sand stretches for miles and miles.
Country Escapes
It's also easy to get in the mood among rolling green hills and lovely country escapes. There are so many amazing honeymoon boutique hotels. We've said it before and we'll say it again. Some of the best places to visit are off the beaten track.
Big Cities
Even big cities offer a fun alternative for anniversary trip ideas. Share a drink in a New York City bar overlooking the lovely greenery of Central Park. So, take your pick. What do you want out of a vacation? Are you dreaming of white sand beaches and vibrant, blue waters? Snow? Desert daydreams? Vibrant city life? Read more for romantic getaway ideas.
1. New York City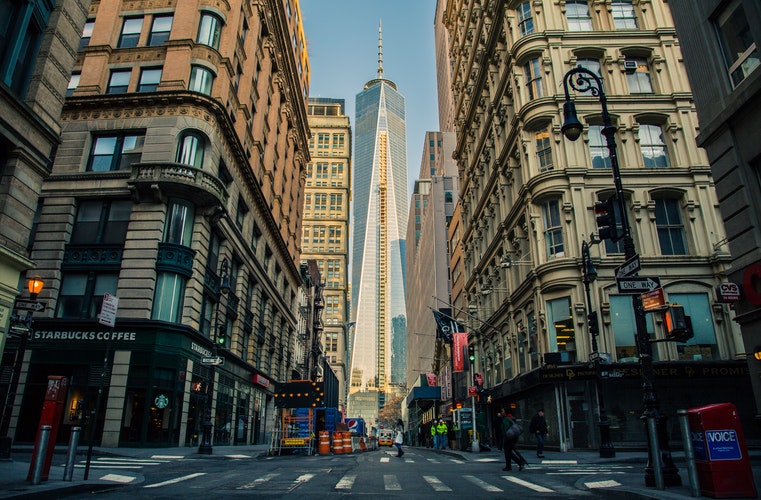 Escape to New York City for the ultimate urban retreat. From bustling uptown venues to the chic, fun streets of Williamsburg, NYC offers a wonderful place of contrasts to explore. In this city, the greatest challenge is deciding where to stay – and rooftop bars to grab a drink at. Some of our favorite hotels in the city are Lafayette House, Nylo New York City, and the restored Plaza Hotel.
2. Miami Beach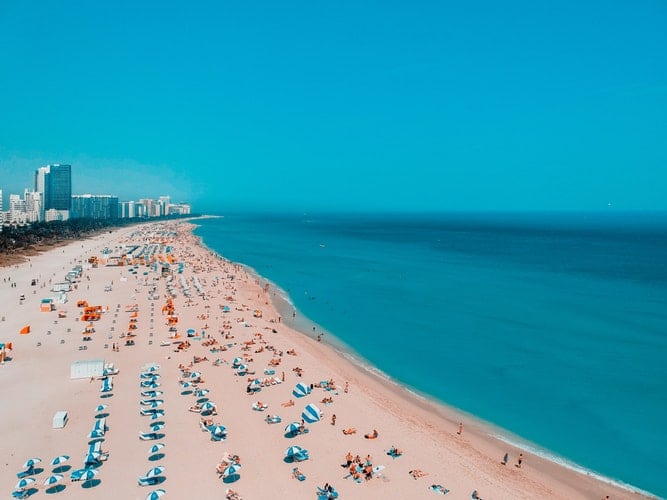 Rent a strand cruiser bike and explore Ocean Avenue up through Collins. If you're looking for romantic anniversary trip ideas, Miami is the place to be. You won't be able to keep from falling in love in this city. A vivacious spirit pervades throughout. From the sun-kissed beaches, crowded cafes, international cuisine, and lively nightlife, there is something here to suit every type of traveler.
Palm tree-lined streets are dotted with quirky art deco buildings. Charming cafes offer enticing eats. This is only the beginning. From a flourishing arts scene to culinary wonders, and a thriving nightlife, there are plenty of things to do in Miami Beach.
Things to Do
We know Miami's main draw is its beaches and you want to see all of them. Not to worry, you'll have plenty of time to get your fair share of sun, surf, and sand. But when you've perfected that golden glow, you might want to start checking out all the other things to do in Miami Beach too.
Only a few blocks from South Beach is Lincoln Road, a pedestrian walkway teeming with cafes, shops, and opportunities for people watching. If you're looking for more culture-focused boutiques, take a cab or Uber 20 minutes away to the Miami Design District.
Can't Miss
You won't want to miss the Venetian Pool, while outdoor adventurers will absolutely love Biscayne Bay. No trip to Miami is complete without visiting Little Havana. There are lots of things to check off that bucket list of yours.
3. Key Largo, Florida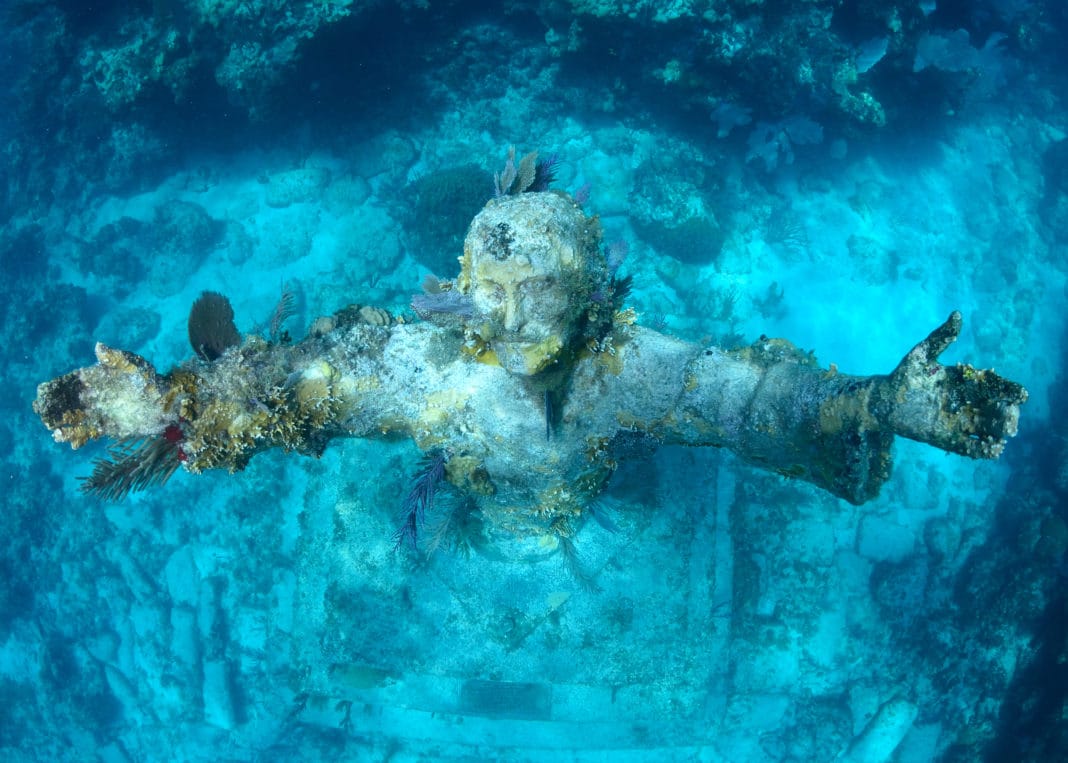 After Miami, head down south to the romantic shores of Key Largo. When you start off your epic trip of things to do in the Florida Keys, you'll be in Key Largo. If you consider yourselves an adventurous couple, this stop's for you.
Make a Pit Stop
We can't think of some better anniversary trip ideas than adventuring in south Florida. Key Largo marks the entryway in the FL Keys. It's also a great place to stop for conch fritters at Alabama Jack's , take a canal tour, or dive with the fishes (sharks included) at John Pennekamp Coral Reef State Park. If you can only pick one thing to do here, go snorkeling or diving. This coral reef state park is absolutely breathtaking.
Things to Do
You can reserve a snorkel tour in advance of your trip. When you arrive, check in to the location, rent your gear, and they'll give you directions on how to get to there.
Don't buy an underwater camera bag like we did once. The bag will fog up underwater and you won't be able to get clear photos of all the gorgeous marine life. It's also very difficult to push the buttons on your phone to take a picture underwater due to the pressure of the ocean. It's worth it to spend a little more on gear here. The snorkel or scuba diving gear will be provided to you by your tour company.
4. Nashville, Tennessee
Visit the Music City. Plan a weekend getaway or stay for a week if you want. There are plenty of things to do in Nashville. You'll never get bored. It's the perfect place for some fun anniversary trip ideas.
Things to Do
Take a tour of the old historic Studio B where none other than the King himself, Elvis Presley. Country sweetheart Dolly Parton also recorded her tunes nearby. Walk the streets of legends and dive into the city of southern charm. There are so many things to do in Nashville.
Shop at the Nashville Farmers Market or explore the Musicians Hall of Fame & Museum. Other top things to do include the Johnny Cash Museum, Fontanel Mansion, and a theater performance at some of the city's top venues.
5. New Orleans, Louisiana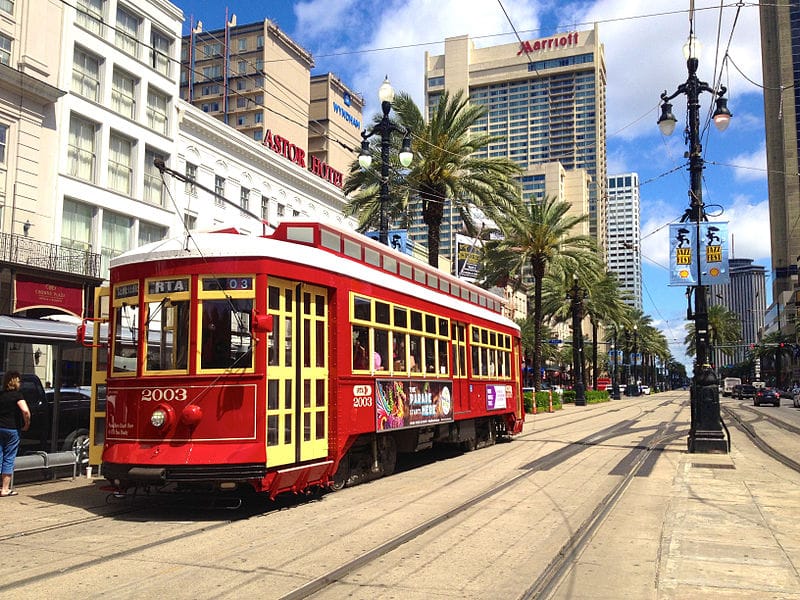 New Orleans offers a lot to couples in love. Cool breezes blow through rolling green gardens in the French Quarter and sprawling mansions provide a spectacular view. This city is full of vibrant people and a rich cultural history.
It's also a great place for foodies. The international cuisine is arguably one of the best on the east coast. If you and your person love to eat out, the options are endless. The lush green garden at Cafe Degas is the most romantic place you could hope for. New Orleans is one of the best places to go for romantic getaways in the USA.
6. Aspen, Colorado
Are you looking for a mix of adventurous, luxurious, and romantic? Envision adventurous days and warm, cozy cabin nights. Aspen, Colorado sets itself apart from any other in the west. Everywhere you turn, you are faced with snow-capped mountain views, enjoy the fresh clean air and a cool breeze. While you'll never run out of things to do here, most people come for the fresh powder. And we've got to say we can't blame them.
For the Adrenaline Junkies
Adrenaline junkies head to the slopes for a near-vertical run at Highland Bowl or climb to the top of Buckskin Pass. For something a little more mellow, check out the local festival for some live music, fun crowds, and good eats. After you've tired yourself out on the slopes and eaten your fill at the local hot spots, head back to your moonlit hot tub and leave the world behind. Just make sure to bring a bottle.
7. Nassau, Bahamas
Welcome to the most lively, vivacious place in the Bahamas. From exploring relaxing local gardens, soaking up the local color, and shark diving, there are so many things to do in Nassau.
As the island's only city, Nassau is teeming with life. Straw-goods vendors push their carts down bustling streets, happy locals walk the streets with a bottle of rum in hand, and endless cruise ship passengers peruse the cafes, looking for a bite. Are you looking for some romantic anniversary trip ideas?
Nassau's History
When you take a look at Nassau's history, it makes sense that the city has a little extra flavor to it. For centuries throughout history, smugglers, hustlers, and men of the sea called these shores home. Eighteenth-century pirates smuggled their goods past Stuart Cove and Confederate steamers smuggled their cargo during the American Civil War past the Union Blockade.
Whether you come for the food, culture, or the nightlife, Nassau offers all the excitement you'll need. Now, you just have to decide what you want to do.
8. Negril, Jamaica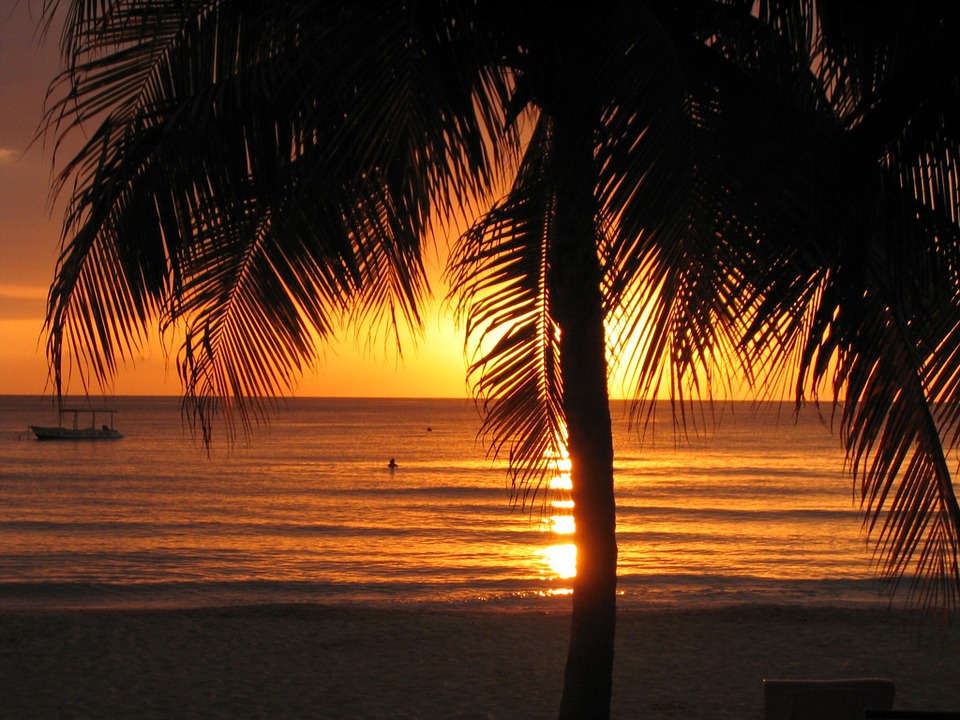 Special moments, blue waters, and starry skies await you at in Negril, Jamaica. There are so many amazing couples resorts here. You'll find a wonderful blend of local culture and pure luxury. Here, enchantment and adventure are yours to take.
What to Expect
Negril is the ultimate couples resort getaway to rest, revitalize, and experience pure romantic bliss. You'll soon fall in love with idyllic cliffside cottages, grand villas, and signature rum bars. This is what heaven must look like. When you want to wind down at night, choose from a relaxing spa, jacuzzi, private hot tub, and saltwater swimming pool at nearby hotels. Everywhere you turn, you'll be enchanted by the glittering sea and gentle offshore winds.
9. Costa Maya Quintana Roo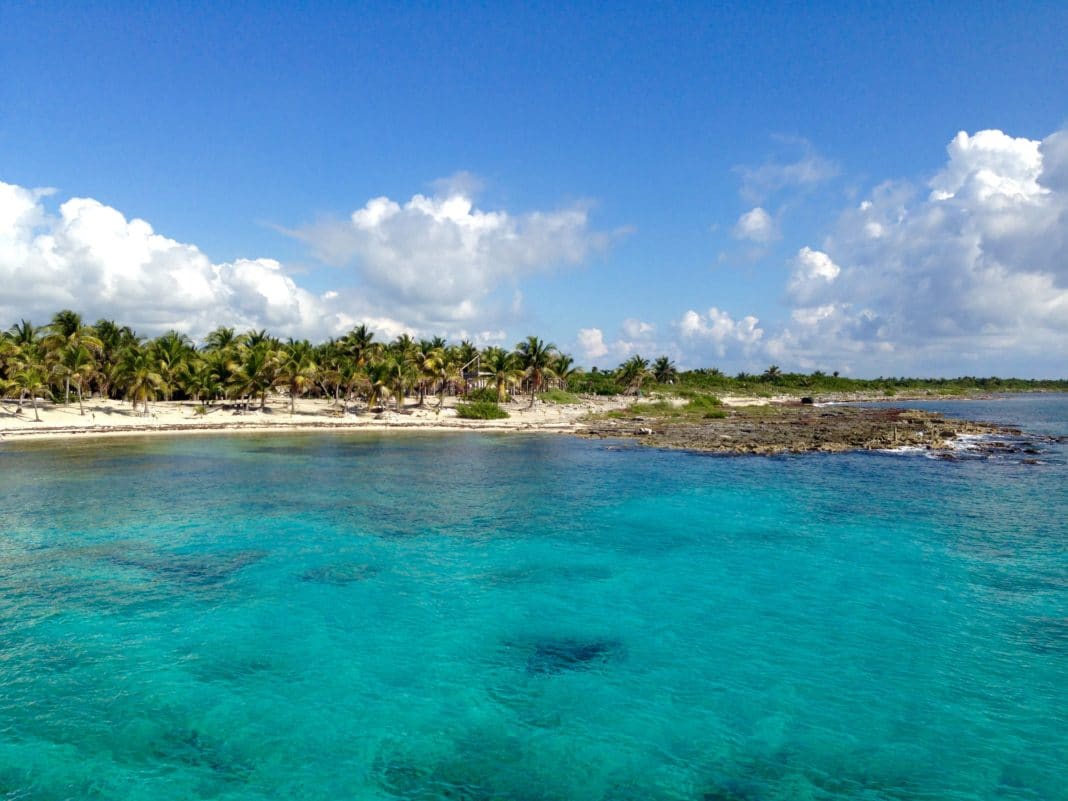 Seeking out some affordable beach anniversary trip ideas? Let's skip over Cancun and keep heading south. We'll keep heading south until we've almost reached the northern tip of Belize, Welcome to Costa Maya Quintana Roo, Mexico.
This stretch of coast is well loved by the locals. On one side, you have the Caribbean Sea with its vibrant colors and on the other, you have lush mangroves teeming with wildlife. While the water is lovely, onshore, you'll enjoy the Sian Ka'an Biosphere Reserve.
Here's a Tip
Keep your camera handy. There's a good chance you'll spot some monkeys and jaguars. Mahahual should be your main place for exploring, it's backpacker friendly. Small hostels, beach bars, and hotels line the shores. Costa Maya is easily one of the best beaches in Mexico.
10. Big Sur, California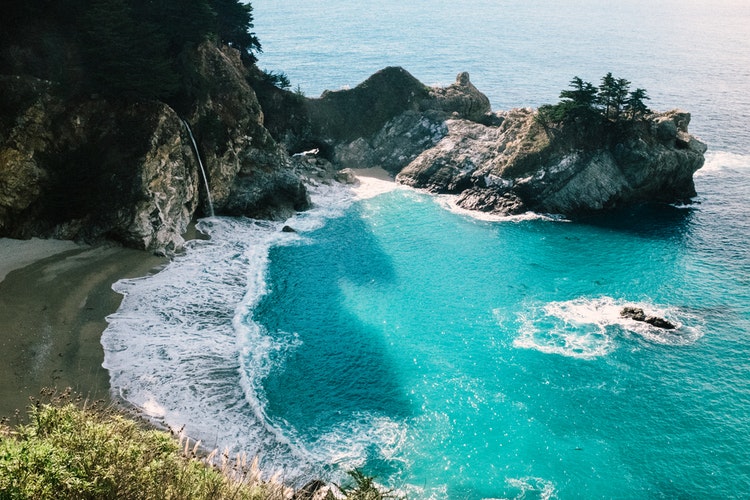 We've shown you enough of the big cities. If you're looking for romantic anniversary trip ideas in NorCal, opt for the great outdoors. Did you know Big Sur's famous Pfeiffer Canyon Bridge has finally reopened? Take the scenic route all the way in.
This rugged stretch of coastal California offers some of the most stunning landscape scenes in the world. If you don't have Big Sur on your west coast road trip list, you're crazy. To the east, the Santa Lucia Mountains cast light morning shadows from their dramatic terrain. On the west, the foaming waves of the Pacific roll onto the sandy beach.
How to Get There
To get here, you'll have to take some pretty narrow, windy mountain roads. Drive safely and have your co-pilot take plenty of pictures from the passenger seat. Around every turn, you're faced with seaside cliffs and mesmerizing views of the misty coastline.
The sparsely-populated region makes it perfect for hiking, camping, and romantic beach strolls. Want to score extra thoughtfulness points with your significant other? Pack a picnic for two.
Plan the Romantic Anniversary of Your Dreams
Now's the time. Plan the romantic anniversary of your dreams. We hope you enjoyed reading through our top picks for anniversary trip ideas. June is a great month to book travel and you can never get started planning your next getaway too soon.
Questions and Comments
Do you have any favorite romantic vacation stops? What are your top places to visit? Let us know in the comment section below.
Related Article: Couples Resorts: Take Your Pick From The World's Best Romantic Getaways