Come visit the Music City. Plan a weekend getaway or stay for a week if you want. There are plenty of things to do in Nashville. You'll never get bored.
Take a tour of the old historic Studio B where none other than the King himself, Elvis Presley. Country sweetheart Dolly Parton also recorded her tunes nearby. Walk the streets of legends and dive into the city of southern charm. There are so many things to do in Nashville.
Shop at the Nashville Farmers Market, eat a delicious burger, or explore the Musicians Hall of Fame & Museum. Other top things to do include the Johnny Cash Museum, Fontanel Mansion, and a theater performance at some of the city's top venues.
While it's home to historic country root and classic rock and roll, Nashville is becoming increasingly popular among the hipster millennial crowd. While many travelers get caught up in the hay rides and cowboy shows (tourist traps), we're here to give you a local's experience in the south. Without further ado, here's your guide to the city.
1. Have Lunch or Dinner at the Pharmacy Burger Parlor & Beer Garden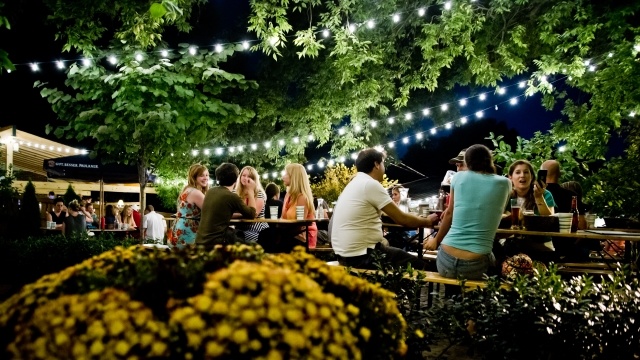 Credit: The Pharmacy Burger Parlor & Beer Garden
Our first recommendation of things to do in Nashville is to grab a burger at the Pharmacy. From killer beef, fries, and thick homemade shakes, to a cool atmosphere, you can't find a better spot to grab a bite. We've got to warn you there. Get there early or you can expect a wait. When you do get seated, we recommend the farm burger, Sprecker Root Beer, and fries topped with beer gravy.
2. Dance the Night Away at Robert's Western World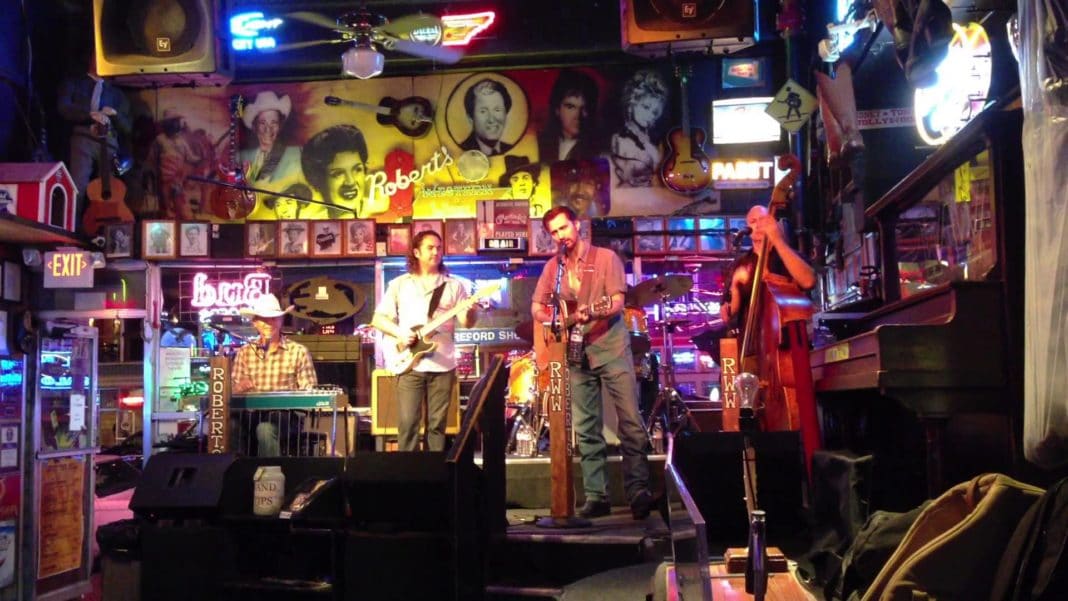 As a boot shop by day and a honky-tonk music fest at night, Robert's Western World has been the launching pad of some of today's most famous country musicians. There's a reason it made it on our list of things to do in Nashville. In the '90s, BR549 brought Western swing. Today, the house group Brazilly keeps local traditions alive. Prepare for a loud night of drinks, fun, and good old-fashioned country music. Don't forget to bring your boots and leather jacket.
3. Have Some Laughs at the Doyle & Debbie Show at the Station Inn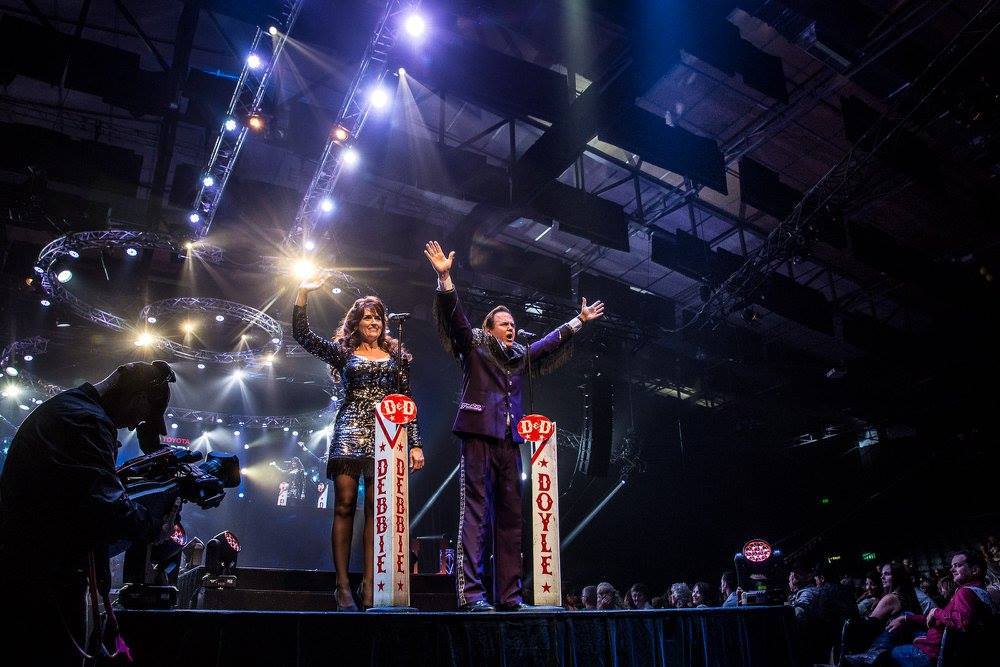 Credit: Doyle & Debbie Show
While the Gulch isn't the most popular spot nowadays, the Doyle & Debbie Show sure is. For music lovers looking for things to do in Nashville, this one's for you. The Station Inn is known as one of the top bluegrass music venues on earth. Every Tuesday night, it transforms into the rambunctious home of the Doyle & Debbie Show.
If you haven't heard of them before, they're an old-time duo who perform comedic acts, call out the rampant sexism and jingoism of the country music genre in songs such as "God Loves America Best." So grab a beer, take a swig, and try your best not to spit it all out as you laugh the night away.
4. Watch the Battle of the Bands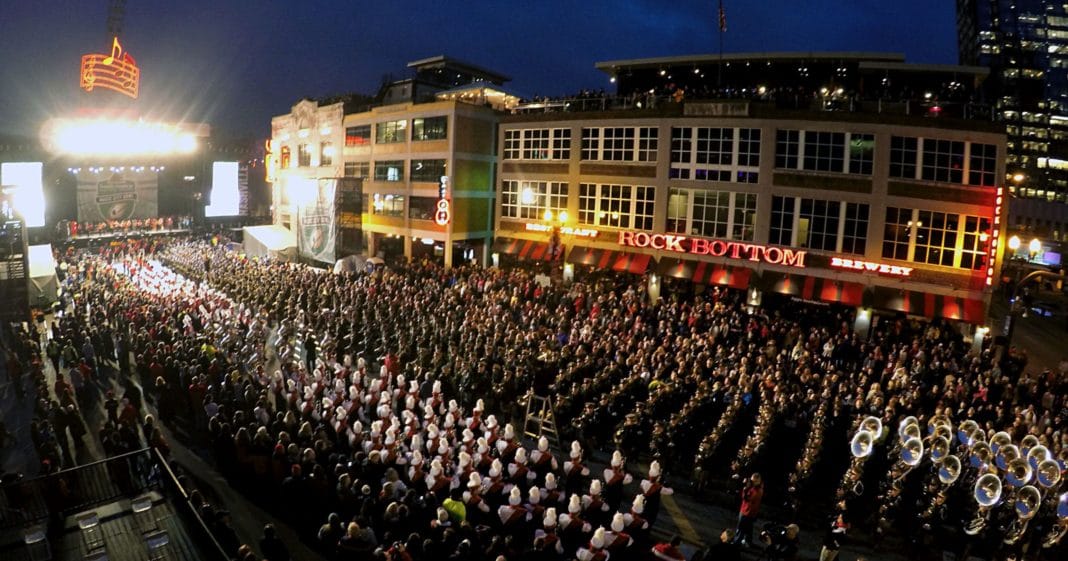 This isn't just a show for the college crowd. While most locals flee the crowded downtown area during college football season, we're telling you to go. There's a reason. The traditional Battle of the Bands night is well worth staying and fighting your way through a little traffic. Marching bands face off across Broadway, competing to win the crowd's adoration.
It's hard not to get caught up in the spirit. Before you know it, you'll be shouting, clapping, and dancing along with the rest of them. The Fan Zone is also a blast. Join some tailgates, pep rallies, and maybe even a hot chicken eating contest. While it's not one of the traditional things to do in Nashville, you'll be glad you went.
5. Indulge In a Cheeseburger at Paradise Park Trailer Resort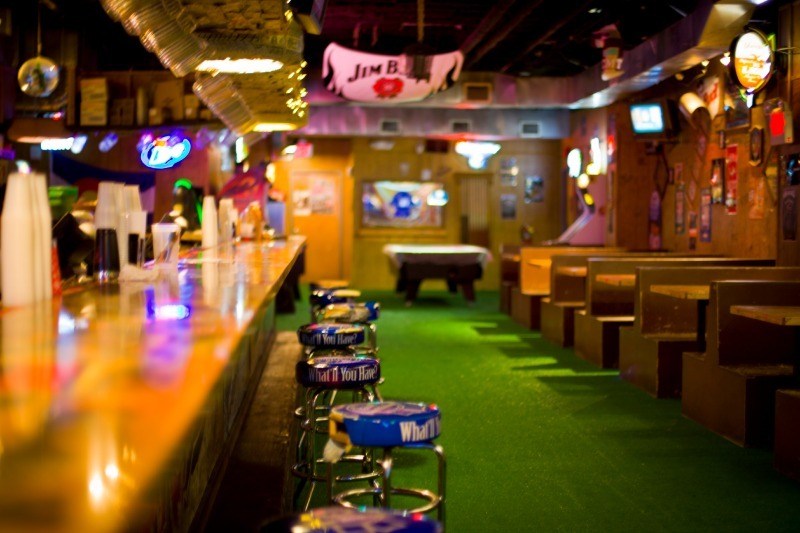 While a trailer-themed bar sounds admittedly cheesy (all pun intended), this wonderful creation of Max and Ben Goldberg is ingenious. Eating here is definitely one of the best things to do in Nashville. After all, it's right up there on the list of Nashville's hottest drinking and eating places. We hope you came hungry. You can't miss out on Paradise Park's signature burger – Doublewide. Two third-pound patties are stacked between a delicious toasted bun. It's dripping with cheese and loaded with tater tots. When you've been running around town and get the late night munchies at 2:30 AM, it's an especially welcome treat.
6. Go Backstage at Ryman Auditorium
A concert isn't a concert unless you get to go backstage. Okay, maybe it is but this VIP vibe will definitely lend to your experience. When you're wondering what things to do in Nashville, concerts are always a great option for a night out on the town. You may have already hit up a few local bars and heard some live music, but you haven't truly lived until you've experienced the heart and soul of the Ryman Auditorium.
This building is 126 years old, constructed by Thomas Ryman as a Gospel Tabernacle in 1892. We should probably also add he built it to atone for all the profits he got from selling booze. We digress. Go backstage, check out all of the famous memorabilia, and visit the dressing rooms of stars who stayed there. We don't mean to mic drop but – Aretha did.
7. Try the Delicious Hot Chicken at Prince's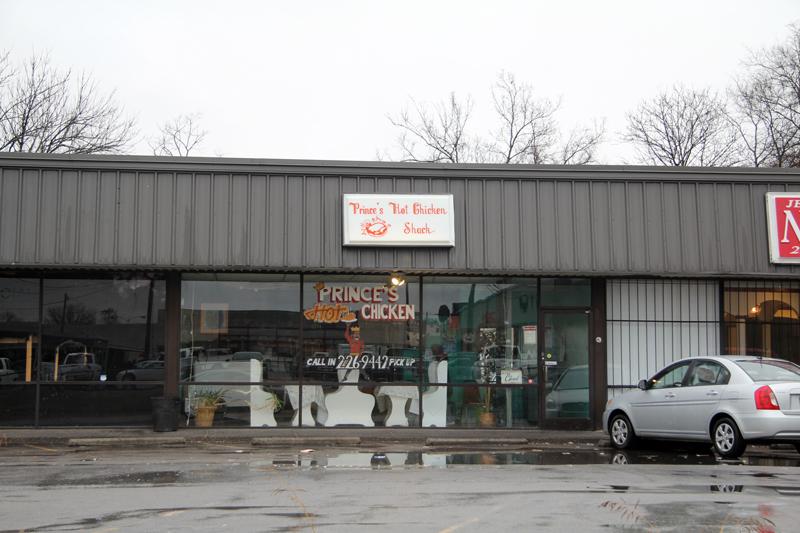 If you went to Nashville and didn't eat some hot chicken, did you really go? While locals argue about the best place to go, we're pretty sure we've already found it. Either way, Thornton Prince did it first. Or actually, his girlfriend did. Rumor has it that she punished him for his infidelity by loading up his chicken dinner with a plethora of hot peppers.
Somehow, it caught on and the Prince family has been serving up mouth watering – and eye watering chicken for all these years. In fact, it's so popular, Prince's Hot Chicken Shack finally expanded to open a second location. Now, guests can choose which location to buy their hot chicken and feel the burn.
8. Throw Back a Bushwacker at Broadway Brewhouse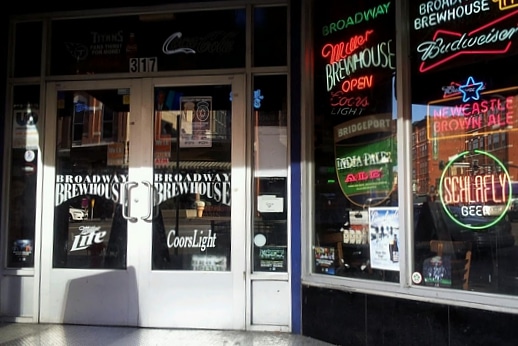 Okay, so maybe the Bushwacker originated in the Caribbean. But its frozen goodness made its way and stayed in Nashville. A combination of ice cream. Kahlua, and several types of rum, it has soon become a Nashville favorite. Somehow, when it's served up in Broadway Brewhouse, it's even better. Of the business' five different locations, we highly recommend the original Midtown one. After a long day of sightseeing, you'll be more than happy to rest your tired feet, enjoy a delicious drink, and take in the views from a comfortable seat.
9. Try to find Jack White at Third Man Records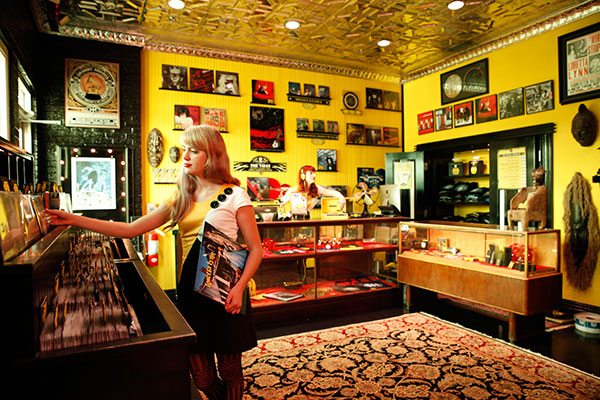 Credit: Third Man Records
Did you ever listen to the White Stripes in high school? You might catch this band member working on his latest creation at none other than Third Man Records. This quirky little record shop and studio is tucked away from the bustle of downtown in a virtually unknown little strip of industry. Here, you'll find incredible cheap vinyl, plenty of merchandise to buy, and you can even make your own mini soundtrack at a recording booth for just $20. Go home with your own little demo. Recommend it to your friends who are looking for things to do in Nashville.
10. Get Some Culture at the Hatch Show Print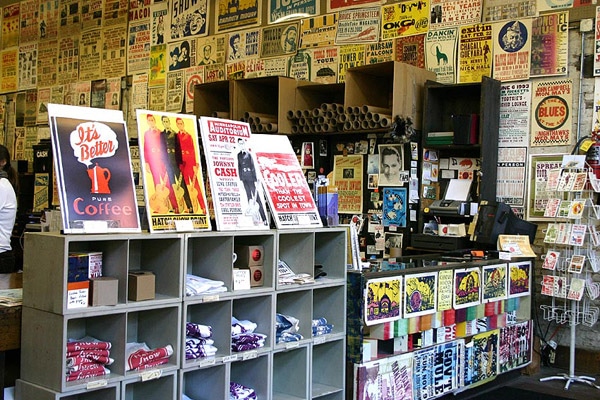 Credit: Undressed Design
Nestled between the Omni Nashville and the Country Music Hall of Fame, the Hatch Show Print produced awesome marketing materials on the local and national level. From postcards to national ad campaigns, this famous institution had been cranking out marketing magic ever since the 1870s.
It started by printing flyers for church revivals, circuses, and small local shows. Now, they offer tours to guests where you can marvel at old artwork, get caught up on its rich history, and even make some of your own posters. Some of the best souvenirs are ones you've handmade.
11. Sing Karaoke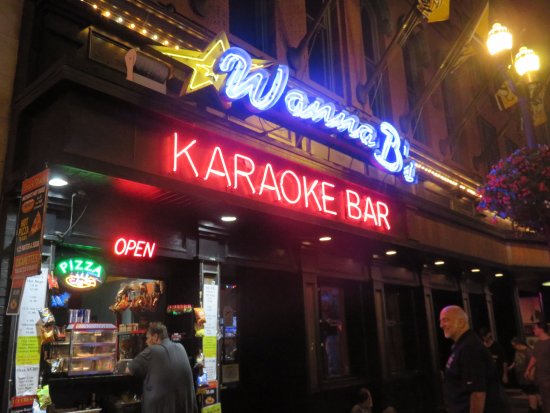 While it seems like almost everyone's trying to make it onto the big stage in Nashville, there are still a few places you can go to sing some karaoke without worrying about being on-key. WannaB's offers just that. At this emporium, nobody takes themselves too seriously. We can't tell you how refreshing that is. It's great for groups or a couple's game of dare. Make a fool out of yourself singing Journey. Everyone will love you more for it.
12. Get Your Caffeine Fix at Barista Parlor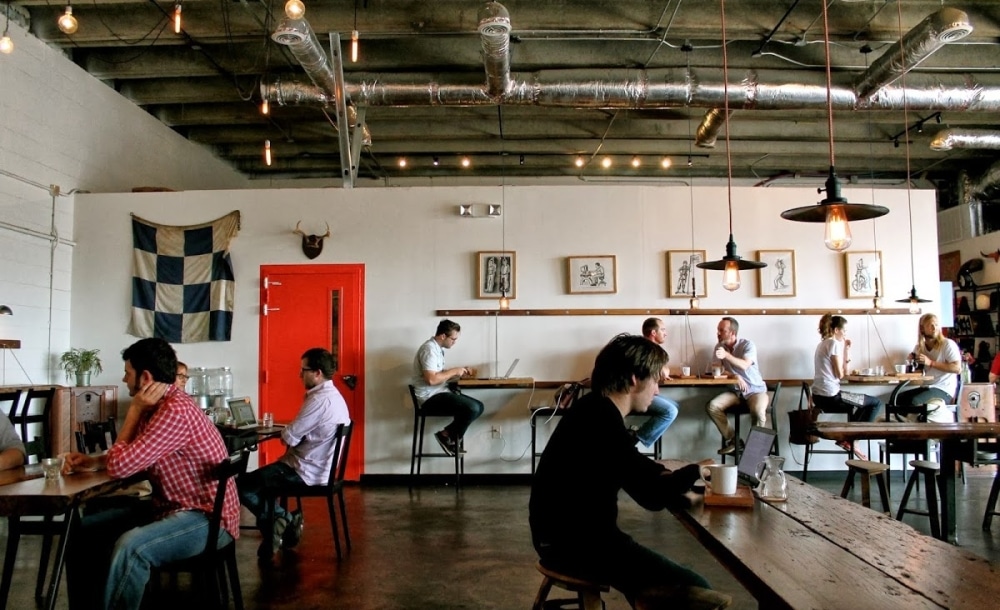 Are you a coffee connoisseur? Or maybe you're just addicted to caffeine like us. Either way, this is the most famous coffee shop in East Nashville. You're gonna love it. There's a variety of delicious drinks to choose from and a variety of light and bold roasts. So if you dig coffee, you'll absolutely love this hipster spot. This coffee is unmatched in the city. Indulge in an amazing breakfast sandwich. We recommend the sausage with sage.
13. Visit the Parthenon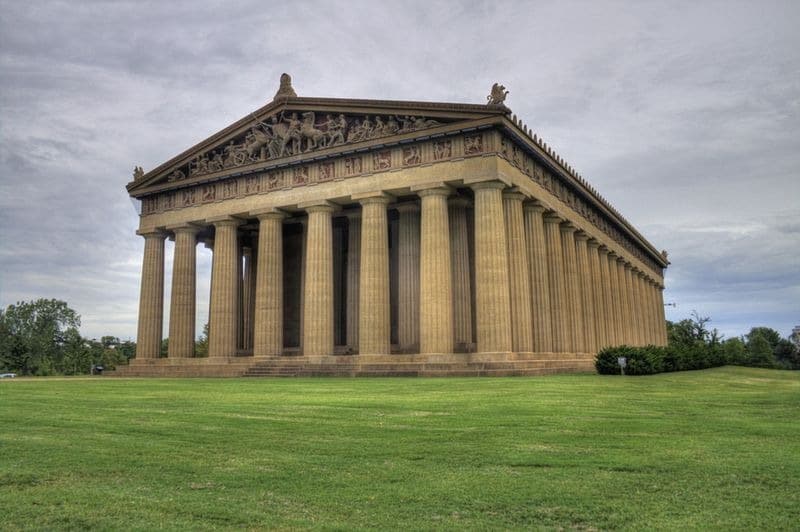 Okay, so this pretty touristy. We'll admit it. But wouldn't it be funny to snap a pic and try to fool your friends? The Parthenon is the centerpiece of Nashville's Centennial Park, a full scale replica of the Parthenon in Athens, Greece. Come inside and see the 42 foot gilded sculpture of the goddess Athena. There's also a permanent display of American paintings from the renowned Cownan Collection inside.
The history of the Nashville Parthenon dates all the way back to the 1897 Tennessee Centennial Exposition. So, even if you can't convince your friends it's the real Parthenon, it still has some pretty interesting history. Come and check out a variety of shows and expositions on rotation. The entrance is located on the ground level of the building's East side. Get here early though. The lines form fast!
14. Take A Tour of the Belle Meade Plantation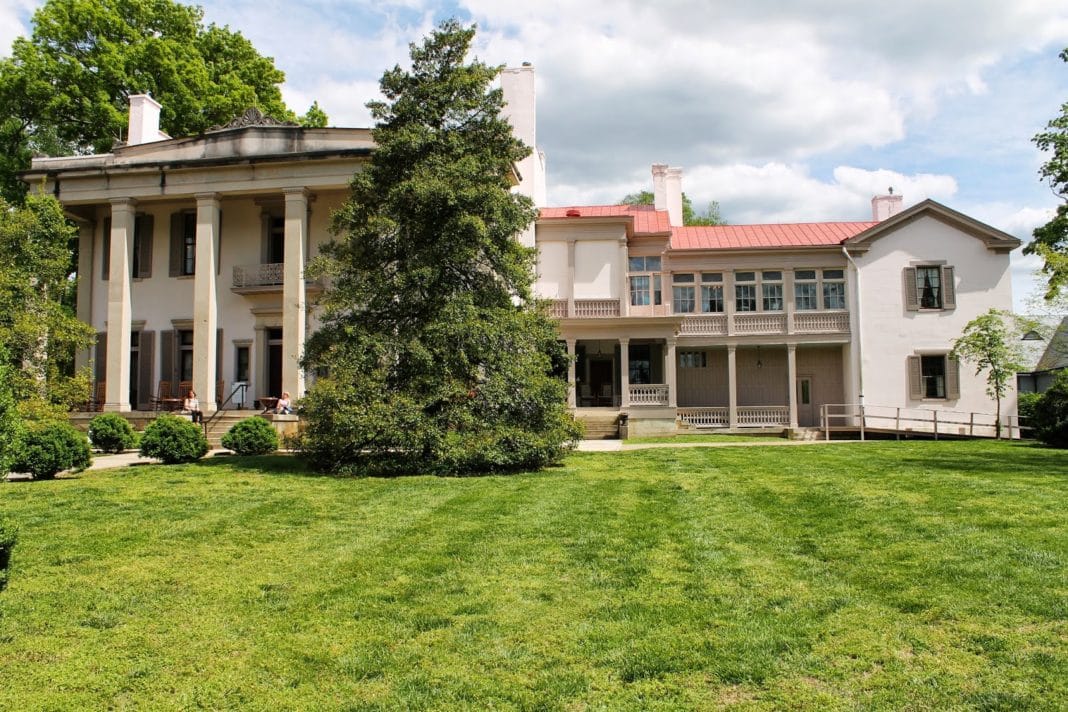 This plantation is steeped in local culture. Start by taking a walk around the Greek Revival mansion where you'll learn all about its history. Founded in 1807 by John Harding, the name translates to mean "beautiful meadow" in old English and French.
While the property began as just a log cabin, it is now a beautiful building sitting on 250 acres. Over the years, the estate has quickly grown to become a 5,400 acre horse farm complete with the Greek Revival Mansion. There is also a deer park, train station, and rock quarry on the grounds. Today's site functions as an educational resource dedicated to the preservation of Tennessee's Victorian architecture, and equestrian history.
It also stands as a reminder of the darker past of this nation, a plantation where enslaved workers lived. It's important to acknowledge the darker moments of our nation's history, the negative impact our ancestors had on people of color, how far we've come, and how far we still have to go. As you tour these grounds, there is a somber tone of a once staunch inequality of opportunity. We can't forget.
15. Take a Stroll On the Beautiful Grounds of Centennial Park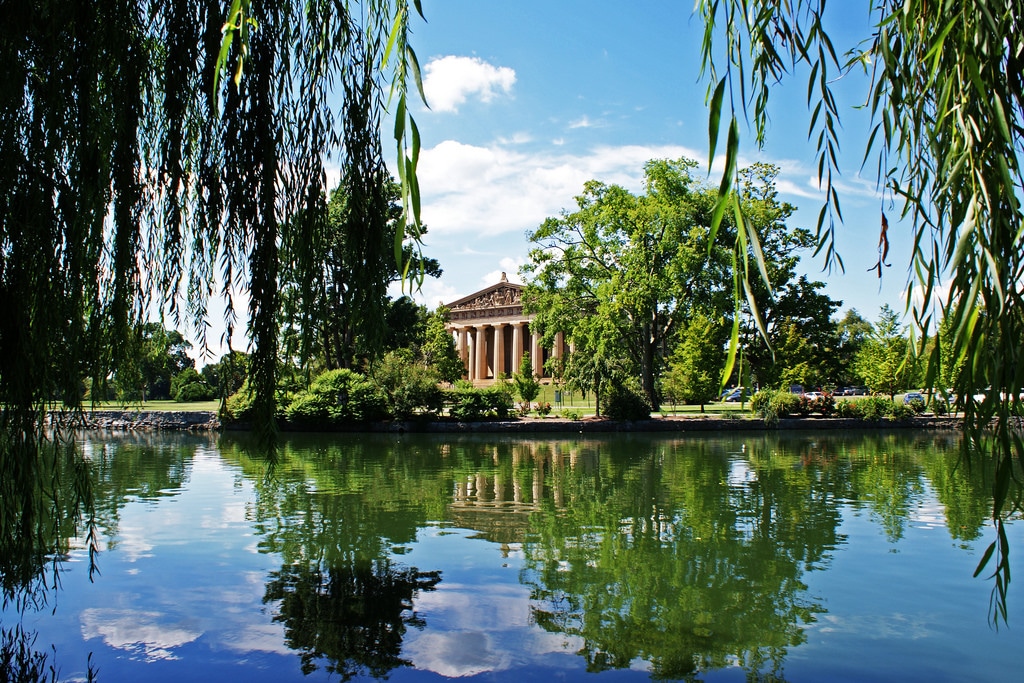 Just a few miles outside of the Music City, sits Centennial Park. When you've had your fill of the bustle of downtown for the day, come here and walk the grounds of this 132 acre park. Once used as farmland, it's now one of the most popular areas to walk your dog and bask in the sunlight. There is a one mile walking trail to stroll around. The beautiful Lake Watauga sits just within the perimeter, providing a beautiful setting for a picturesque picnic. Bring your dog and get some exercise. Soak up some local color. Other attractions include an art activity center and museum.
16. Get Up Close With Wildlife at the Nashville Zoo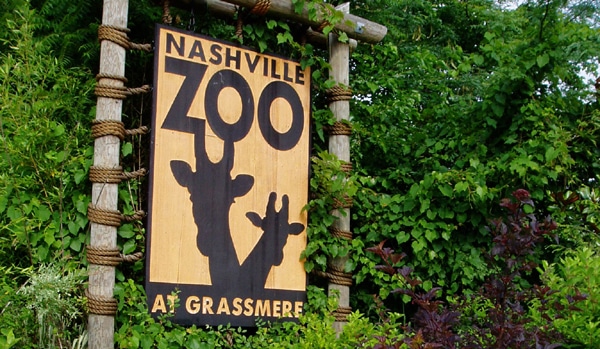 Spread out over 200 acres, the Nashville Zoo offers quality family fun for vacationers and locals alike. Besides just looking at all the animals, the zoo offers plenty of activities to get involved in. There's a jungle gym, meerkat mob exhibition, and gibbon islands that call out to visitors as they enter the park grounds.
17. Experience the Great Outdoors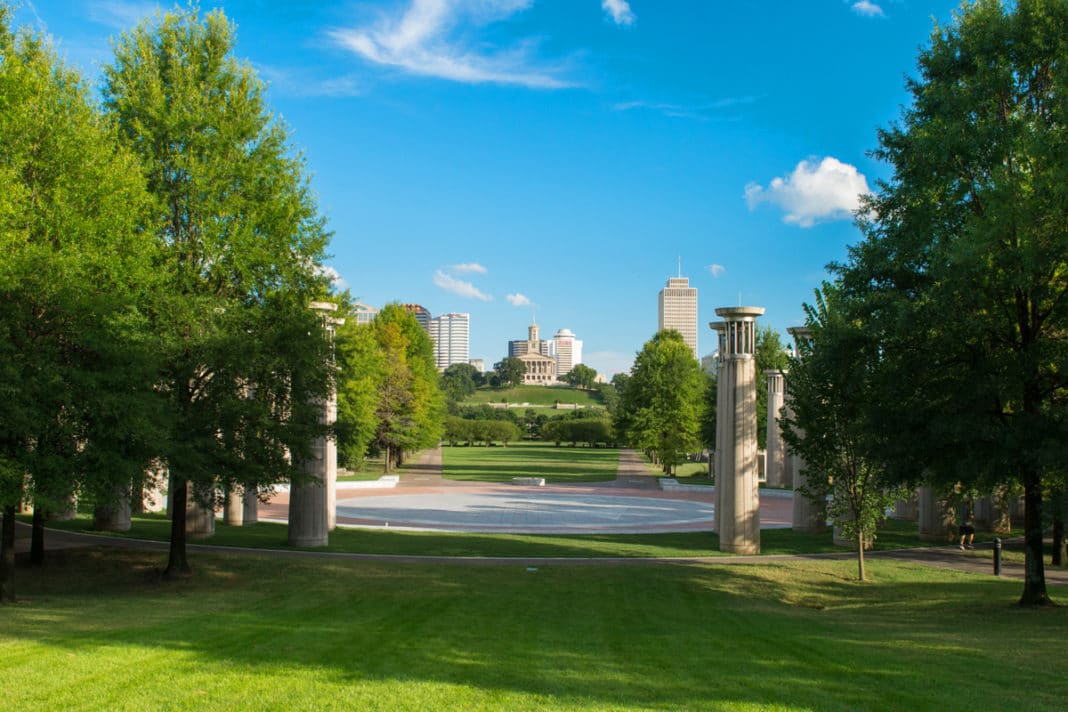 The Music City is home to plenty of incredible parks like Centennial. If you're looking for more fun things to do in Nashville, get out and explore its neighbors. Edwin Warner Park and Percy Warner Park are just nearby. All together, these parks make up over 2,500 acres of rolling green land for bikers and hikers to explore. Not far from Percy is the lovely Cheekwood Estate and Gardens. This fifty-five acre botanical garden is a beloved land in the city and now, a museum of art.
If you're more into bicycling and lake activities, there is a 180-mile greenway running throughout the city. Ninety of these miles are off-road trails. The greenway is super popular with local cyclists who don't want to fight traffic. You can join them and rent a bike at Bike the Greenway or Nashville B-Cycle at one of thirty locations downtown. Take it out for as long as you want and then drop it off at one of the locations. It's a great way to see the town, get some exercise, and enjoy the sunshine. There are also three lakes you can bike by near the city center. Percy Priest Lake, Radnor Lake, and Old Hickory Lake are worth stopping by.
18. Outdoor Concerts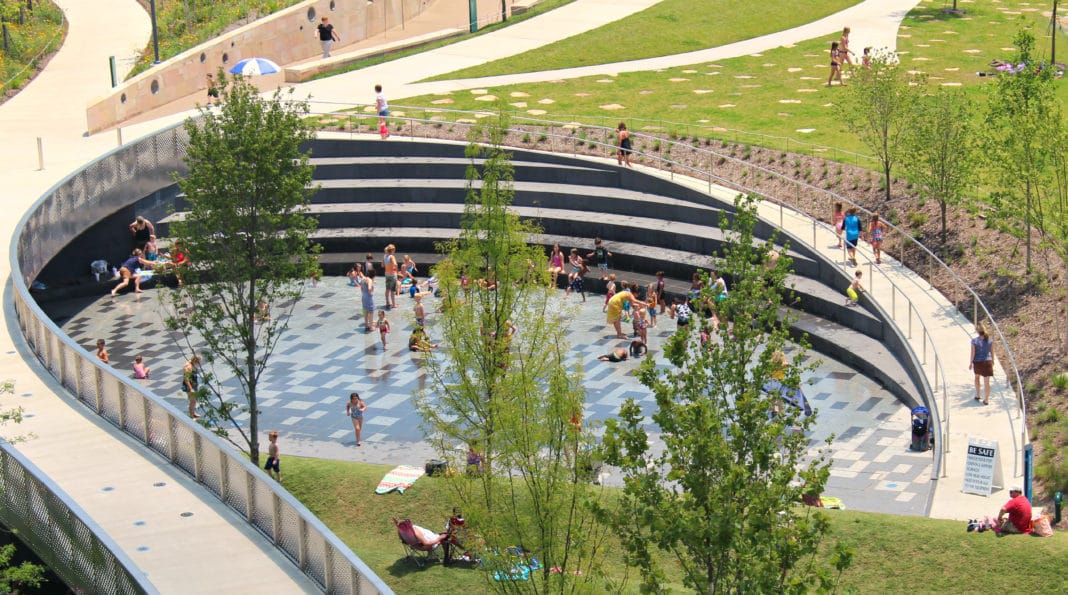 Music is a vital part of the city. One of the best things to do in Nashville is take in a local show. Somehow, enjoying them in the great outdoors is even sweeter. Ascend Amphitheater has a wonderful lineup of unique artists all throughout the year. Just north of Nashville, the Carl Black Chevy Woods Amphitheater also offers a beautiful outdoor setting. There's just one difference. You can take a ride on zip lines before the show. Enjoy it all under the painted colors of a Nashville sky.
19. Sporting & Adventure
Take in a baseball game at the new Tennessee Park or drive down to Arrington Vineyards. Sip on a glass of pinot noir amongst the rolling green hills in Tennessee. If you're looking for some R&R, add this of your list of things to do in Nashville. Are you looking for fun for the whole family? Check out Nashville Shores Water Park, Treetop Adventure Park, or the Soaring Eagle zip line experience at the Nashville Zoo.
We have to tell you just a little more about the Treetop Adventure Park. We're pretty stoked on it. It's an aerial rope course built for adventurers like yourself. Set in the beautiful woods, it's definitely on our list of things to do in Nashville on our next visit. Its course is set in Lakeside Resort and includes 100 exciting and challenging obstacle courses, cargo nets, ladders, and Tarzan jumps.
Yes, Tarzan jumps. It's every bit as exciting as it sounds. Come on your own, bring, your significant other, family, friends, or whoever. Take a journey and explore the outdoors like you never have before. It's conveniently located just ten miles from downtown Nashville and one minute from I-40.
20. Do Some Shopping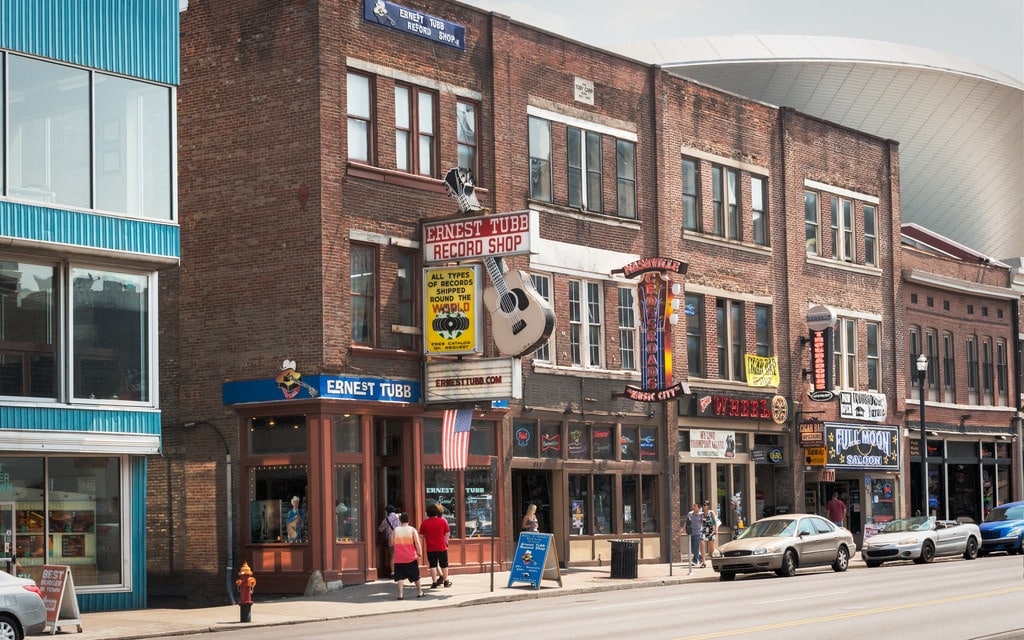 What's a trip without a little shopping? Nashville offers a fun, quirky fashion scene to be explored. While its fashion scene has only been growing the past few years, it has attracted quite a few designers to make it their home. Jamie Jones, Elizabeth Suzann, and Emil Ermin are just a few. One of the shops you should definitely pay a visit to is 12 South Boutiques. If you want to find some unique threads to take home with you, shop here. 12 South is known for its tailored jeans, and modern home decor items.
Marathon Village is home to a slew of shops worth exploring. Here, you'll find European footwear, handmade leather shoes and bags, vintage antiques, and one of a kind pieces. For vintage lovers, check out the Hip Zipper and Old Made Good. Luxury vintage and accessories can be found at Designer Renaissance. If you're looking for antiques and furniture, visit Gas Lamp Antiques.
21. Want More Food Recommendations?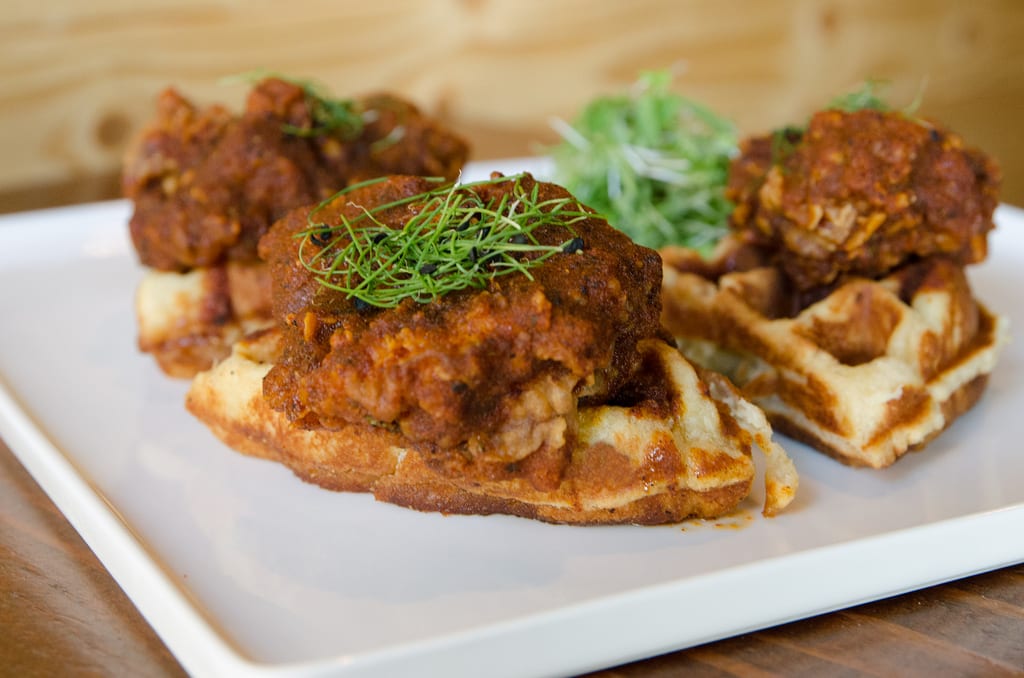 If we're being completely honest, most of our list of things to do in Nashville is comprised of foodie pit stops. Aren't we all a bit of a foodie sometimes? The Music City has something to delight the taste buds of any food lover. Here are a few of our other recommendations for places to grab a bite.
For some award-winning dishes, look no further than the uniquely music city restaurants. Anything you order from Etch, Catbird Seat, Husk, 404 Kitchen, or Rolf and Daughters will be amazing. When you're in the mood for craft beer and cocktails, raise a glass to Nashville's drinking scene. Restaurants and bars like Pinewood Social, the Patterson House, and Bastion will have you making friends with the bartender to get the recipe in no time.
To go straight to the source, head to one of Nashville's breweries and distilleries. Nashville's original brewery, Yazoo Brewery, is pretty close to the top of our list. Try it out. It offers up some of the finest beer in its open taproom and brewery tours Wednesday through Sunday.
There Are So Many Fun Things to Do in Nashville! Get Going.
While we didn't cover it all, we'd like to think we gave you a pretty good start at what you should do in the Music City! If you've been before, comment below with recommendations. If you want to go, ask us whatever you want in the comment section below. We love hearing from you.
Related Article: Pinewood Social: The Place to Be in Nashville