It's no secret that the many Caribbean islands are the favorite vacation spot for many. With warm sands, dreamy landscapes, and five-star resorts, people from all over flock to them to escape their normal routines. Question is, with so many of them, how can you choose which one to escape to? They're all pretty much the same, right? Not exactly. Sure, each of them are equally fantastic, but for different reasons that are unique to each island. It's all in the details—and we've paid attention to every single one of them. So while you definitely can't go wrong no matter which archipelago you venture to, it's helpful to know what makes each one special. Here are the 15 best Caribbean islands to visit and what makes them so noteworthy.
1. Turks and Caicos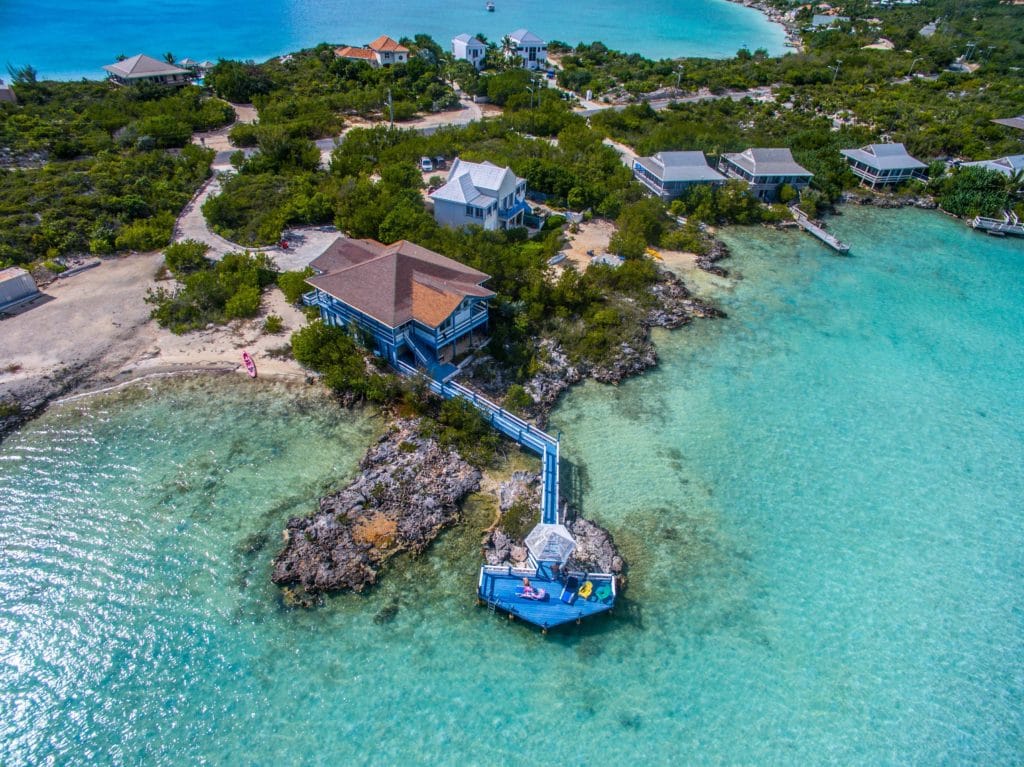 Technically, Turks and Caicos are two groups of islands, but every island within them is drop-dead gorgeous. With waters that are teeming with marine life and flora species, these Caribbean islands are a perfect destination for scuba divers and snorkelers. But what really sets this British Overseas Territory apart from the rest is the island of Providenciales. Named the best island in the world by Trip Advisor's Traveler's Choice awards, Providenciales is breathtaking in its beauty. From soft, white-sand beaches to its bright blue waters, you'll be basking in heaven-like serenity. This Caribbean island also offers luxurious accommodations that'll make you feel like royalty. Book a stay in one of Providenciales's opulent resorts, such as the beachfront Alexandra Resort on Grace Bay Beach, or one of the spacious villas at Amanyara. Oh—and don't forget a trip to Potcake Place to play with adorable puppies on a beach for hours!
2. Aruba
No matter what type of getaway you're looking for, Aruba is one of the best Caribbean islands to visit. Looking for a honeymoon destination? Aruba has everything you could possibly need to make it unforgettable. Or maybe you're going on a family vacation? There's more than enough on this gorgeous island to entertain kids and adults alike. What's different about Aruba is that unlike many others, its environment is more desert-like in climate than tropical. The combination of cacti and white-sand beaches clash to create a peculiar beauty. Rain is pretty much a stranger here, so you can just about always expect dry, sunny weather when you visit this Caribbean island. But our favorite part of Aruba? The sunny, pastel streets of Oranjestad, the island's capital. Walking through this city without feeling happy and energetic is basically impossible, and there's a ton to do.
3. Anguilla
If you're looking for a Caribbean island that's less crowded than the rest, then you'll want to put Anguilla on your bucket list. It's not a tourist-centric island, which doesn't take away from its rich culture but only adds to it. When visiting Anguilla, you'll enjoy the unfamiliar beauty of a tropical island, but the warm company of the people who call it their home. Stay in upscale hotels and enjoy rich, delicious meals—without swarms of tourists crowding your space. Much smaller than many other islands, Anguilla has an extremely easygoing atmosphere thanks to its friendly citizens and modest size. It boasts over 30 plush, white beaches coated in a blissful silence you don't get on other top-rated Caribbean islands. So, next time you're looking for a spot for a peaceful getaway, you know where to go.
4. St. Martin / St. Maarten
This is one of the most diverse Caribbean islands out there—one that everyone must experience at least once in their lifetime. Divided between the Kingdom of the Netherlands and the French Republic, St. Martin is bursting with cultural flavor and natural splendor. There's an abundance of things to do and see on both ends of the island. Hike through the slopes of Pic Paradis—the highest hilltop of the entire island, or take a boating trip around the island's coast on a catamaran or sailboat. Explore the exquisite cuisine of Marigot—St. Martin's capital, or a shopping spree in Philipsburg, the Capital of St. Maarten. At every turn, something new and exciting is waiting for you on this Caribbean Island.
5. The British Virgin Islands
The British Virgin Islands is comprised of over 60 islands, so you can imagine the overflowing handful of attractions and activities that await. Sailors from all over are attracted to these islands, and others simply come to enjoy a luxurious resort and sunbathing on the beaches. But the main island within the BVI that we love the most? Virgin Gorda, the eight-and-a-half-mile beach that's cloaked in hidden natural treasures. On this island, you'll find The Baths, the famous sea pools surrounded by large granite boulders. Swim between these giant natural formations and grottoes, relaxing and discovering the natural beauty of this place all at once. This has got to be one of the most magical Caribbean islands of all time!
6. Barbados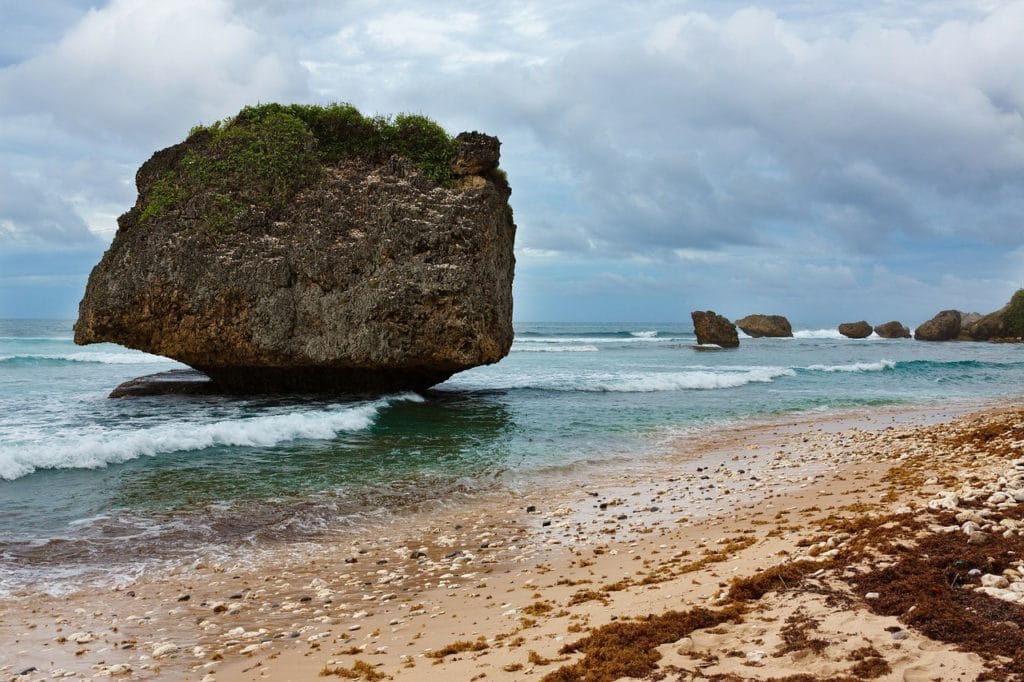 Barbados isn't on our list just because Rihanna was born here (although that might be a good enough reason to visit). We love this island because there's so much to do, and it's perfect for every type of traveler. Whether you want up-close looks at the diverse wildlife or indulge in a luxury spa treatment, you can do it in Barbados. One absolute must-do while you're here? Two words: rum tasting! Barbados—Mount Gay distillery to be precise, is the birthplace of rum. How can you visit this place and not try the rum? The other must-do for your trip to Barbados? Enjoy the shallow Bathsheba pools and gaze at the giant rock formations that tower over you from the water.
7. St. Lucia
If you're looking for looking for the best honeymoon destination, then St. Lucia is the one to choose. With perfect tropical weather and so many romantic all-inclusive resorts to choose from, you'll have the experience of a lifetime. Book a stay in the luxe Boucan by The Chocolat hotel, tucked away in the rich rainforest and primed for romance and privacy. Enjoy a magnificent sunset cruise while sipping on high-quality champagne. St. Lucia is also a volcanic island, a fact that adds to the uniqueness of this magical place. It's one of the few islands in the entire world with a drive-in volcano, called Sulphur Springs. Plan a trip to the city of Soufriere for an unparalleled view and a dip in the natural, warm mud baths. And a bonus point? The nutrient-rich mud is not just an amazing experience, but also an uber organic face treatment.
8. Puerto Rico
There is much to see and do in Puerto Rico, but one of our favorite destinations within this Caribbean island is Old San Juan. Located on the main island, this small district is the oldest one in Puerto Rico's capital city, San Juan. Its Spanish colonial architecture combined with the bright hues of the tropics paints an extraordinary beauty you won't find many other places. Now, you won't find beaches to lounge on or many luxury resorts in this spot on the island. What you will get is your fill of historical sightseeing at spots such as the Plaza de Colón. In our opinion, Old San Juan is a big part of what makes this one of the more unique Caribbean islands out there!
9. Montserrat
This is one of the best Caribbean islands to go to when your priority is adventure travel. That's not to say that Montserrat doesn't offer incredible accommodation that keeps you cozy and refreshed. However, luxury is not its main attraction. In 1995, the Soufriere Hills volcano suddenly erupted, destroying the southern half of the Caribbean island. This makes for a peculiar environment as the northern half of Montserrat boasts healthy greenery while the south is within the exclusion zone. So, what are some of the favorite activities to do when visiting? Take a guided tour into the ash-buried capital of Plymouth where you can see the destruction up close. Doesn't sound like the thing for you? Head to Rendezvous Bay where you can kayak, swim, sunbathe, or even go snorkeling! There's no shortage of fun at Montserrat.
10. Dominican Republic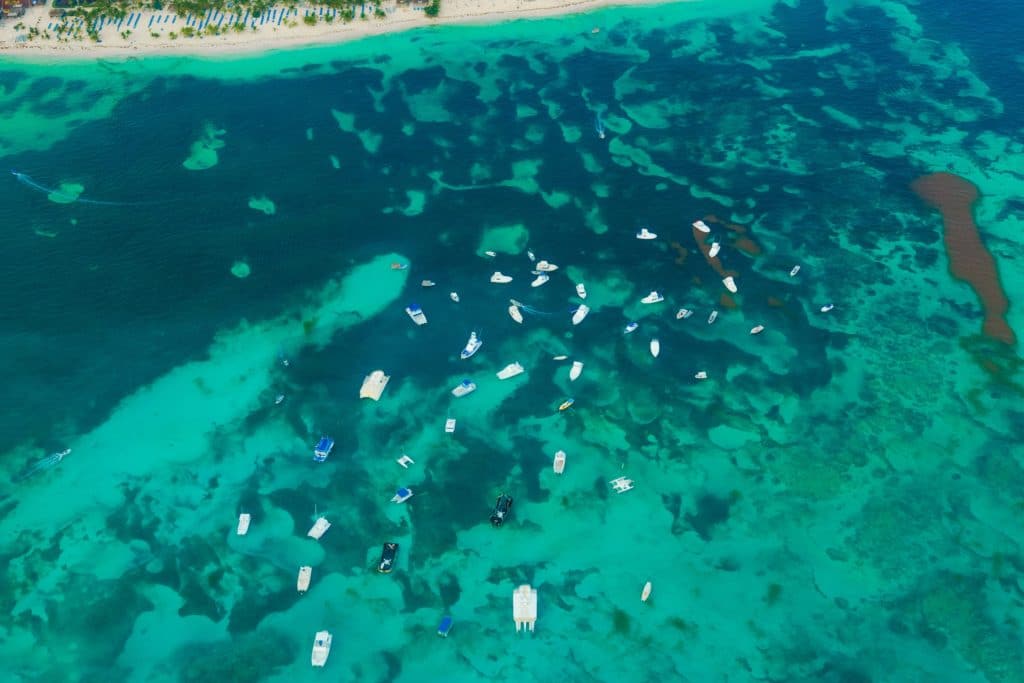 If ritzy resorts and beachfront dining are what you're after, then you will love what the Dominican Republic has to offer. Indulge in one of the many all-inclusive resorts that populate the city of Punta Cana. Some of the most popular are Zoetry Agua and Iberostar Grand Bavaro, but there are many to choose from. Relax on the soft sands of the Cabarete beach, and then enjoy an elegant meal without barely having to move. Try the French-Caribbean delicacies of Otra Cosa, or the exquisite beverages at the Mojito Bar. Want to add something active to the mix? Take surfing lessons with an expert guide and hit the waves of Sosua Bay—or Encuentro if you're an expert!
11. Antigua
Visiting the Caribbean island of Antigua is an absolute must do if you're looking to go on a yachting adventure. Sure, there are stunning white-sand beaches to fawn over and candy-blue waters to play in. But the stout English Harbour is the main attraction for many who come to Antigua. Here, the waters are speckled with boats, and people gaze in awe from the Shirley Heights lookout. People dive from their boats to go snorkeling in front of the magnificent Hercules pillars. This is certainly an island primed for incredible sailing trips of every kind!
12. The Bahamas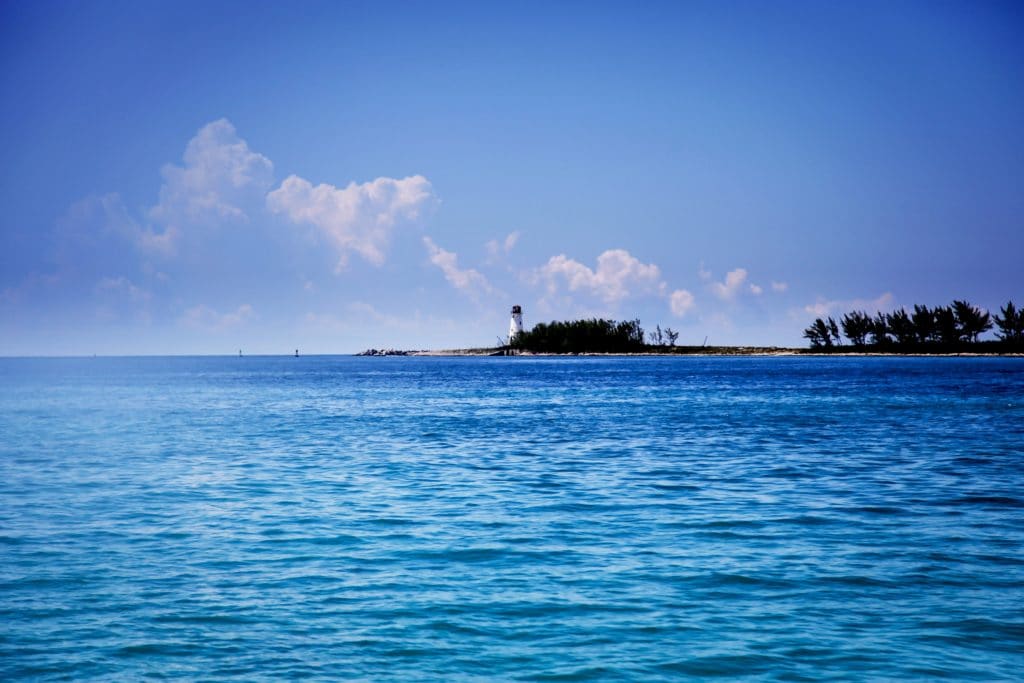 The Bahamas is a magical group of Caribbean islands that consists of over 700 islands, islets, and cays—each one worthy of discovery. But if we could only choose two to experience, we'd go with Harbour Island and Nassau. At Harbour Island lies the famous Pink Sands Beach where the gentle, coral-tinted sand stretches for three and a half miles. Enjoy a serene walk on the beach and some peaceful sunbathing at this popular spot. At the capital city of Nassau, treat yourself to the luxury and aquatic adventures that await at Atlantis Paradise Island. Want to venture out a little further? Go shark diving for hours on end in the clear waters of the Grand Bahamas.
13. U.S. Virgin Islands
Get ready for the ultimate water adventures when you visit this group of Caribbean islands. And the best part? You don't even need your passport to get here. Composed of three main islands—St. John, St. Croix, and St. Thomas—you will never run out of aquatic activities to do in the U.S. Virgin Islands. Go for an underwater tour of Buck Island from the U.S. Virgin Islands' capital city, Charlotte Amalie. Go on an action-packed adventure in St. John, kayaking from Caneel Bay, snorkeling the coral reefs, and hiking through the rich Henley Cay. Enjoy the often-empty sands and waters of Rainbow Beach in St. Croix.
14. Jamaica
Jamaica belongs on this list of the best Caribbean islands for many reasons. One of them the city of Montego Bay, teeming with stunning beaches, delicious cuisine, and extravagant resorts. Relax on a light bamboo raft as you float down the Martha Brae River. Feast on scrumptious Jamaican food on the water at The Houseboat Grill. Stay in a luxurious Round Hill Hotel Villa for a romantic evening with your loved one. Montego Bay is the perfect vacation destination for those looking to pamper themselves with ultimate relaxation, luxury, and natural beauty.
15. Cayman Islands
While it may be last on our list, it's no less one of our favorite groups of Caribbean islands of all time. Home of the Seven Mile Beach, people flock from all over to Grand Cayman just for a stroll on its coral sands. But what really gets us excited about Grand Cayman Island? Stingray City, the series of sandbars where stingrays huddle around for people to watch—and even touch! If you've got the guts, you're seriously due a trip to this amazing Caribbean island!
Many people are under the impression that while the Caribbean islands are certainly beautiful, they're essentially all the same.
All they have to offer are pristine beaches, crystal-clear water, and some five-star hotels. Sure, most of these islands do feature these things—but they all have something different to offer! So, now that you know the special attractions of each Caribbean island, which one will you go to next?
Related Article: 10 Best Cruise Destinations For Your Next Vacation