As the busiest travel season of the year fast approaches, travel deals abound.
If you are in the market for a top-notch vacation, it pays to do your research. Given the increasing number of summer travelers, more and more venues are offering unbeatable promotions. However, shopping around for the most affordable pricing doesn't mean you have to give up the quality of your trip. Marigot Bay Resort & Marina is a five-star Caribbean resort and is currently hosting a rare travel deal.
Enjoy a Caribbean island retreat at Marigot Bay.
Located on the tropical island of St. Lucia, Marigot Bay is the nation's most desired marina. Marigot Bay Resort is directly behind the marina, providing picturesque views of the sparkling seas dotted with sails. This private resort is the perfect intimate setting for your next getaway.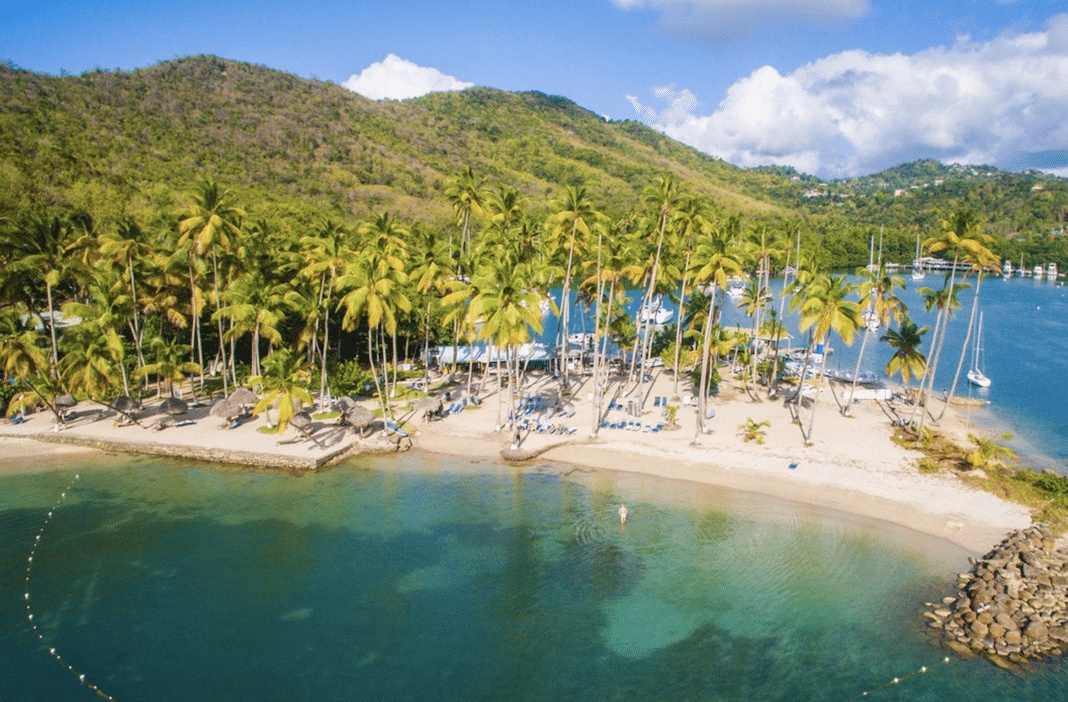 You certainly won't be giving up any luxuries here at the Marigot Bay Resort. With two infinity pools, a rum cave, and a swim-up bar, of course, you are set for an epic vacation experience. The immaculate attention to detail and pristine beachside setting make Marigot Bay Resort a true paradise. You can choose from a number of unique rooms, suites, and penthouses to customize your trip.
Fortunately, you don't have to hand over an arm or a leg to afford this place. From now through Monday, Marigot Bay Resort is hosting a travel promotion. Rooms at the resort are beginning as low as $239 compared to the regular rate of $478. Applicable travel dates run through December 19, 2018. Save 50 percent on your accommodation by booking your trip by Memorial Day. Use the promo code MEM5018 when making your reservation to ensure you get the discount. Call 877-384-8037 with any questions regarding this process.
Related Article: Hit Up Anguilla For Some of the Caribbean's Best Beaches