Have you been dreaming about a romantic getaway with your special someone? Most people don't know how affordable traveling can be. There are plenty of ways to plan your dream getaway without breaking the bank. How? First, plan ahead. Second, you don't have to cross the globe to have fun. Some of the most romantic getaways in the USA lie right outside your doorstep.
The idea of a romantic escape is a highly personal one. There is no single travel destination to fit everyone's tastes. Some prefer a luxurious hotel suite with a view of the tropics. Others prefer sleeping in a tent under the stars in an off-the-grid campground. However, there is one common thread: solitude. Romantic experiences rarely occur in a crowded tourist trap. With this in mind, we've hand-picked some of our favorite romantic getaways in the USA guaranteed to offer a serene escape for two.
Where to Find the Most Romantic Getaways In the USA
Believe it or not, honeymoons and rendezvous in the USA really are great. You can go anywhere from the desert, the mountains, forest, beaches, and even tropics. Don't forget about all of the amazing national parks, too. For a little more privacy during your romantic getaways in the USA, take a look at some of these under the radar picks.
1. Dry Tortugas National Park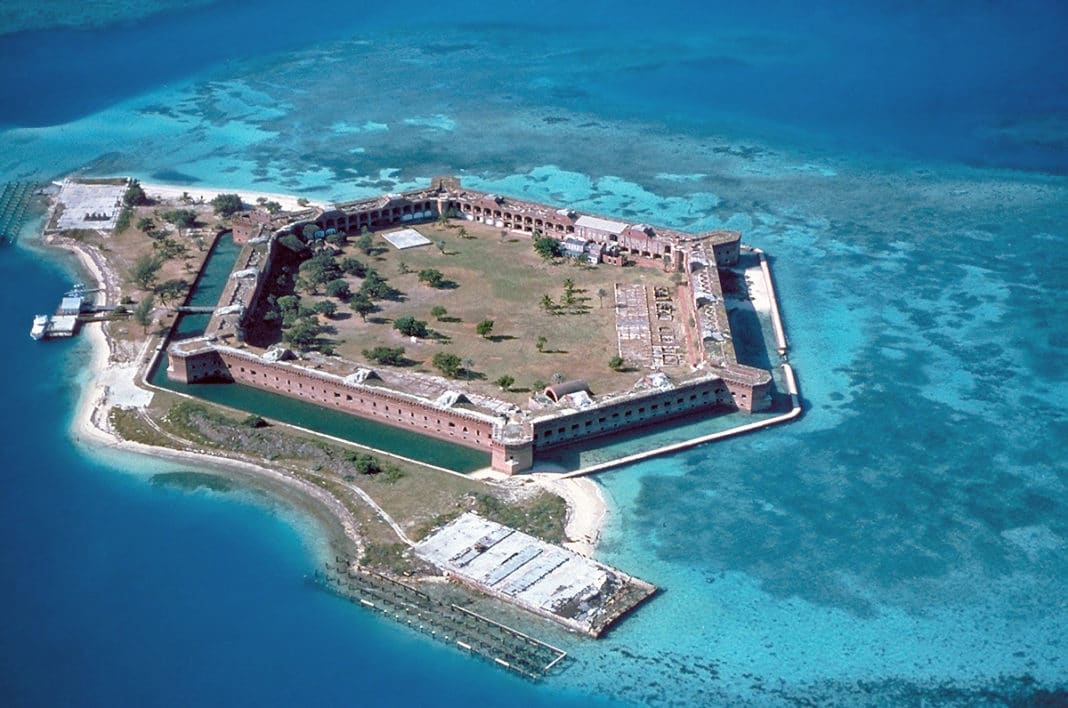 Welcome to America's least accessible national park. While it might take you a few extra hours to get to the Dry Tortugas from Miami or the Florida Keys, the trek is definitely worth it. You'll be 70 miles off the coast of Key West in the Gulf of Mexico. We've never seen anything quite like this 7-island archipelago (especially not in the states). Here, vibrant turquoise water and warm soft sand await you.
Reachable only by a boat or seaplane, the island rewards you with amazing snorkeling reefs and corals teeming with marine life. When you arrive, you can also tour a gorgeous 19th-century brick fort. Here's a heads up though. Only 1% of the island consists of dry land. So prepare to get tan and spend most of your time participating in the park's many water activities.
Choose to spend the day here or opt to camp. We highly recommend the latter. Taking a boat from Key West takes a little over two hours. Why not make the most of your time and explore what the islands have to offer? Make sure to reserve your trip a few months ahead to charter the ferry Yankee Freedom III.
Here's another heads up. There are toilets but no showers or drinking water. Pack everything you might need. You can stay up to four nights and enjoy the superb snorkeling and diving opportunities.
2. Carefree, Arizona
Honeymoons aren't like they used to be. How many pictures of millennial couples have you seen on Instagram celebrating their special days living in the back of a camper van? You don't have to go that grungy but there are some pretty good spots if you want to experience more of the great outdoors or the desert. Here's a tip. Skip Palm Springs and Joshua Tree National Park. You're a trailblazer.
Head on to Carefree, Arizona instead. With a name this mellow, we already feel our worries melting away. How could you say no? This small town AZ escape has all the elements you would want for romantic getaways in the USA. Red rocks, plenty of cacti, and even more history await you as you drive in. It's best enjoyed by those who don't want to break the bank. For a truly five star getaway, check into the Boulders Resort.
Make sure you don't leave without mountain climbing, horseback riding, and enjoying a couple's massage at the resort's Waldorf Astoria Spa.
3. New Orleans, Louisiana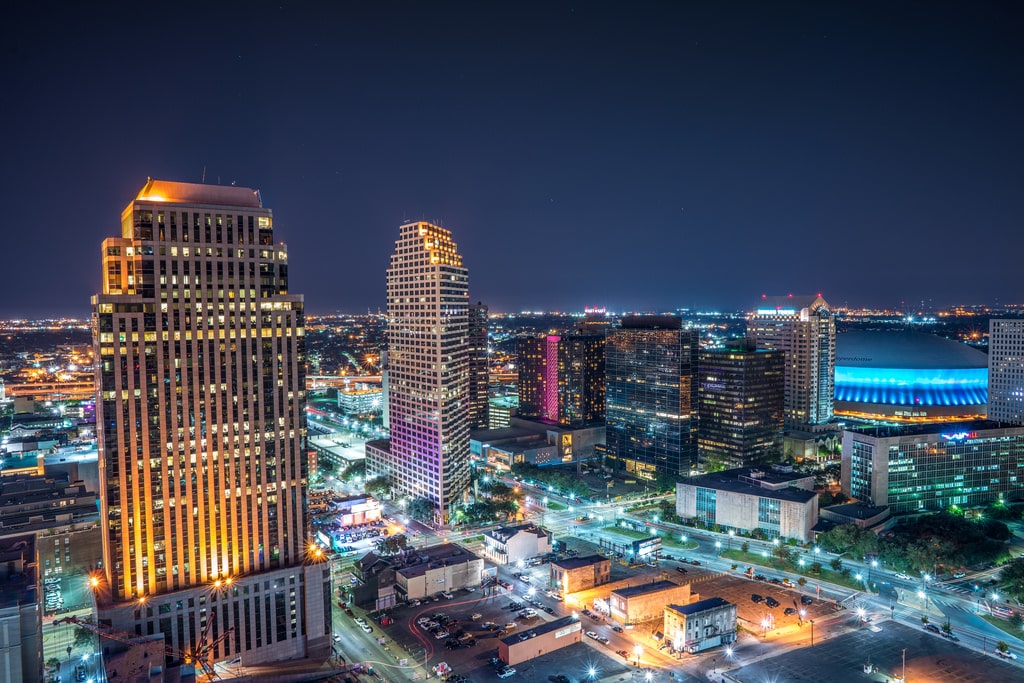 Okay, let's be real. Romance might not be the first thing on your mind when you think of New Orleans. But if you go in the offseason, New Orleans offers a lot to couples in love. Cool breezes blow through rolling green gardens in the French Quarter and sprawling mansions provide a spectacular view. This city is full of vibrant people and a rich cultural history.
It's also a great place for foodies. The international cuisine is arguably one of the best on the east coast. If you and your person love to eat out, the options are endless. The lush green garden at Cafe Degas is the most romantic place you could hope for. New Orleans is one of the best places to go for romantic getaways in the USA.
4. Stowe, Vermont
Located atop Vermont's highest peak, this cozy little town is gorgeous in the fall and one of the best places to ski in the winter. Roam the picturesque mountain town's walking trails and covered bridges before taking a gondola ride to Mount Mansfield. Take a walk through the crisp cold air, get a hot chocolate, and explore before heading back to a roaring fire.
5. Miami, Florida
While Miami certainly isn't the most secluded place for romantic getaways in the USA during the summer months, it's certainly one of the most beautiful. If you avoid peak tourist season, you can enjoy spectacular weather and near-empty beaches. From October through December, the tourists are gone. The temperature ranges from a high of 82 degrees to a low of 76 throughout the day. The nights are warm too.
Go for a morning run by the gorgeous Lummus Beach and enjoy the strand all to yourselves. Pack a mid-day picnic and head out for a dip at South Beach. You'll feel like your in your own stretch of paradise.
Want to know the best part? The water is always warm, carrying in currents from the Gulf of Mexico. Last but not least, you'll enjoy lower chances of rain and more comfortable temperatures overall. Less humidity is always a win in this state.
6. AutoCamp Russian River, Guerneville, California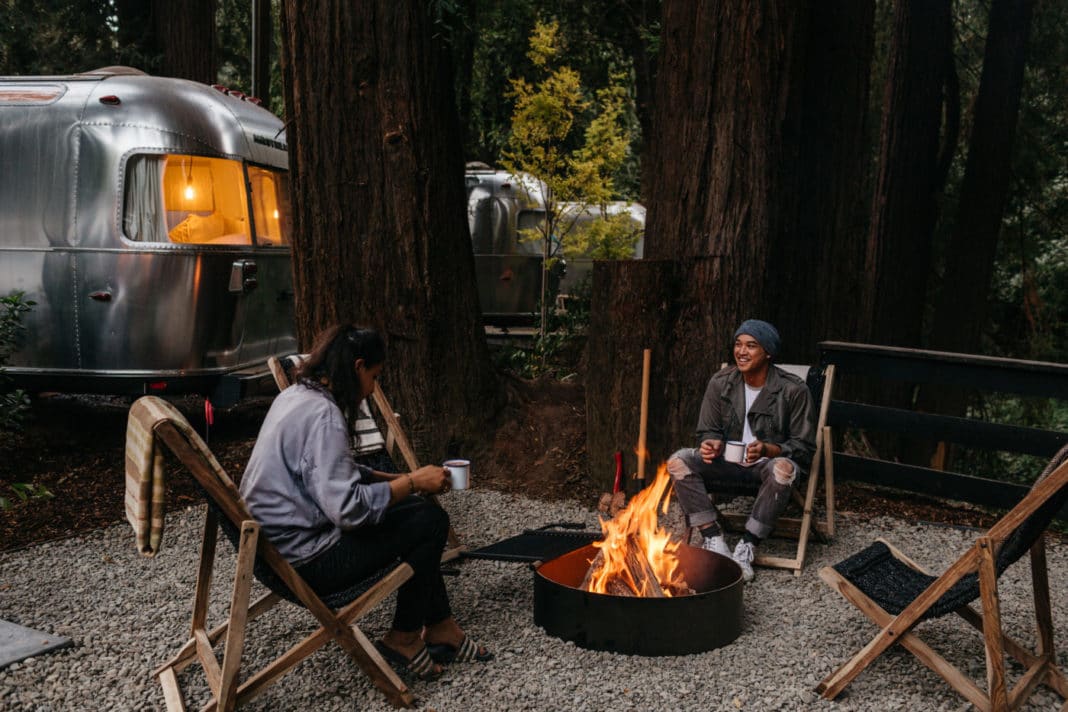 Credit: AutoCamp
Experience luxury airstream camping in the Russian River. A modern retreat in the Sonoma Redwoods, AutoCamp offers travelers the opportunity to chill out in a cozy tent or sleep in a fancy airstream suite. This is not your ordinary camp. Airstreams feature spacious walk-in showers, queen beds, and something that's even better than the amenities – location.
This glamping extraordinaire is just a quick drive away from several hiking trails of Armstrong woods, world-class wineries, and the charm of Guerneville. Wrap up your nights with a glass of pinot noir while roasting your fill in smores over a roaring campfire. Oh, yeah. You have your own personal fire pit. All airstreams come fully equipped with complimentary camping kits.
7. Aspen, Colorado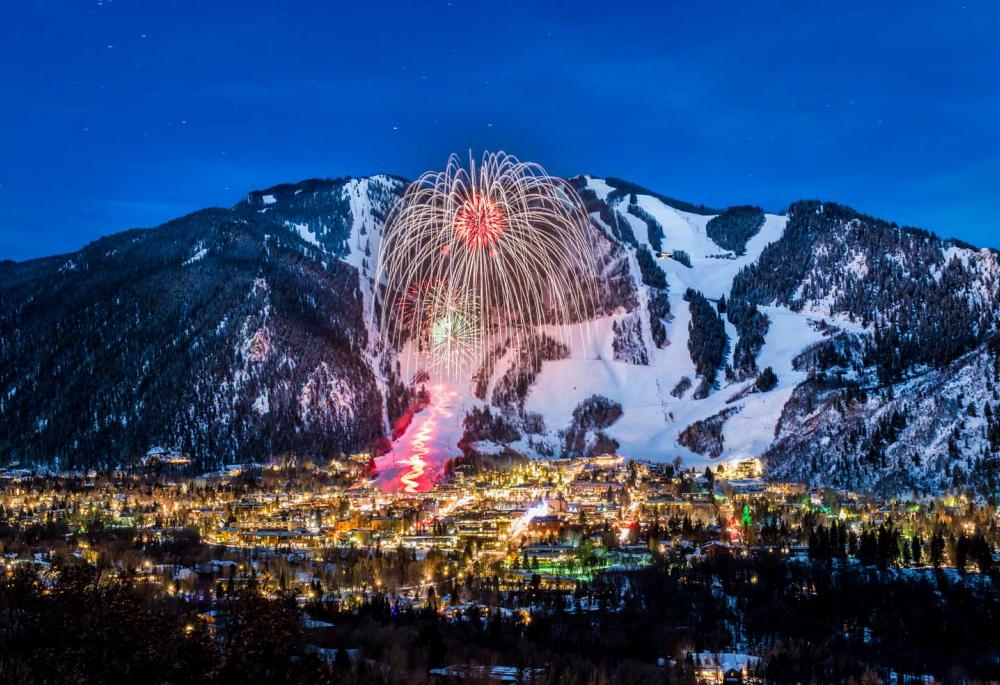 Think adventurous days and warm, cozy cabin nights. This unique town sets itself apart from any other in the west. Everywhere you turn, you are faced with snow-capped mountain views, enjoy the fresh clean air and a cool breeze. While you'll never run out of things to do here, most people come for the fresh powder. And we've got to say we can't blame them.
Adrenaline junkies head to the slopes for a near-vertical run at Highland Bowl or climb to the top of Buckskin Pass. For something a little more mellow, check out the local festival for some live music, fun crowds, and good eats. After you've tired yourself out on the slopes and eaten your fill at the local hot spots, head back to your moonlit hot tub and leave the world behind. Just make sure to bring a bottle.
8. Santa Fe, New Mexico
Stroll the adobe-lined streets of Santa Fe for a romantic urban experience. All around, the city is dotted with time-warped buildings and beautiful old churches. However, history's not the only thing happening in Santa Fe. There are plenty of fun outdoor adventurous things to do too as well as a flourishing art scene.
Romance is alive and well in this robust town. The old-world charm beckons travelers with stunning architecture, narrow streets, vivid sunsets, and fabulous mountain views. Treat yourselves to a stay in one of the city's most beautiful rooms or suites. For the ultimate five star escape, check out Inn of the Five Graces. Book some couples' spa treatments for a lovely private retreat. Explore the best dining options like the Anasazi Restaurant and Geronimo. Sip delicious cocktails in a mood-lit lounge.
Take a tour of the city and snuggle up in a pedicab. Try your hand at making souffle in a private cooking class. Surprise your sweetheart with a mariachi serenade. Or serenade them yourself. Take a walk in the woods. Santa Fe is framed by lush National Forests and plenty of other wooded lands.
Watch the sky turn pink, red, purple, and orange from one of the best views in the city (hint: you're going to have to hike for this one). Stay after the sunset and stargaze. You'll never see a more crystal clear sky than in the high desert.
Santa Fe is one of the most romantic getaways in the USA. Since it's not a tourist hotspot, that means there's more space for the two of you to explore. The only limit is your imagination.
Santa Fe's Burgeoning Art Scene
Last but certainly not least, let's talk about Santa Fe's art scene. As a mecca of southwestern-themed art, a folksy scene has begun to transform the city into a new type of cultural hub. Thanks, entrepreneurs. Okay, let's talk about the elephant in the room. Have you heard about the crazy new exhibit Meow Wolf? If not, we really don't know where you've been.
This quirky new exhibit is revolutionary in the world of art. First off, it's held inside a two-story 22,000 square foot Victorian building. The makers of Meow Wolf converted an old bowling alley into one of the most trippy, immersive experiences on the planet. When you enter, the decor recalls quirky 1970s designs. You'll follow various passageways through the oddest of places. Think like Nancy Drew and you'll make it out. Everything is a secret passage – fireplaces, refrigerators, and closets.
Wherever you turn, all five senses are in full overload. There's a neon forest of trees, a Star -Trek-like spaceship, and a mobile home plopped down in the middle of the desert. Somehow it's super spooky, like a haunted house without the ghosts and monsters.
You're given a detective-like role with mysterious clues about the fate of the family who lived there before. You can choose to walk through and experience all the stimuli or try and put the game's puzzle pieces together for a long game of who dun it. Alright. We don't want to spoil any more for you. You've got to go see it for yourself. Check out their website and book tickets here.
9. Eureka Springs, Arkansas
Okay, we know what you're thinking. Arkansas, really? You'll have a hard time finding a gem like this little city nestled in the heart of the lush Ozarks. This historic architecture is absolutely breathtaking too. The entire city is also listed on the National Register of Historic Places, meaning your ride through the streets can count as a lesson in history.
When you're ready to explore outside the city limits, there is beautiful nature all around you. You can go out for a boat excursion out on the lake or go on a picturesque hike for the ultimate views. You two are going to love it.
10. Seattle, Washington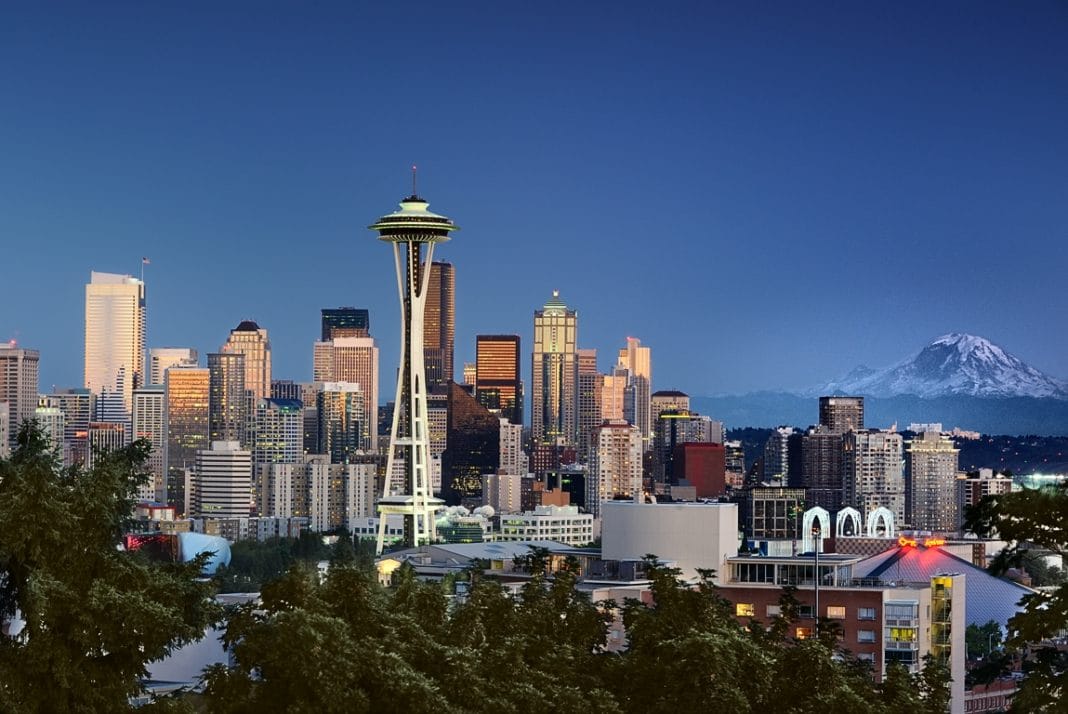 Trying to find the perfect place for a lovers' trip? Seattle offers some of the most romantic getaways in the USA. Love is in the air in Seattle. Despite the rumors, it isn't all cold and gray sky in the Pacific Northwest all the time. Fuel your romance with some great attractions and activities that are sure to heighten the attraction between you and your date. Here are a few ideas we have to get out and enjoy each other's company in the (not so) Rainy City.
Book A Stay At Treehouse Point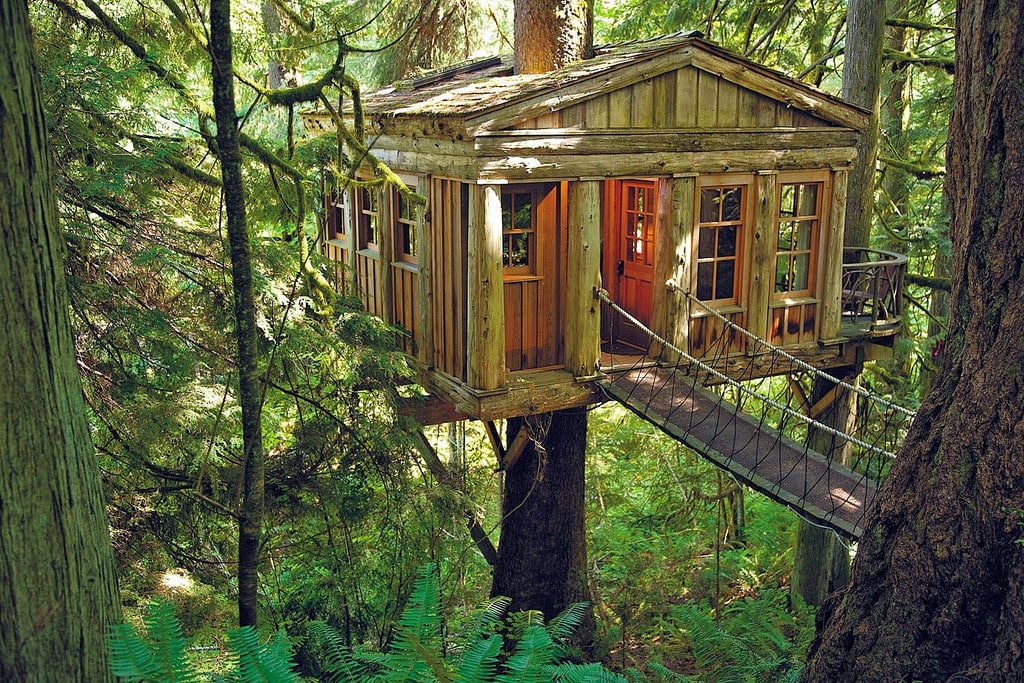 Just 30 minutes from Seattle, you'll find Treehouse Point nestled in the woods along the Raging River. Here, you'll find guided treehouse tours and a wooded paradise. Turn off your phone, escape from stress, and come enjoy the rejuvenating powers of the PNW. Treehouse Point is the perfect romantic spot for your celebration. Choose a spot on the river, reserve the beautiful Pond Room, and stay the night (or a few) for your special time.
Enjoy A Candlelit Dinner at Il Bistro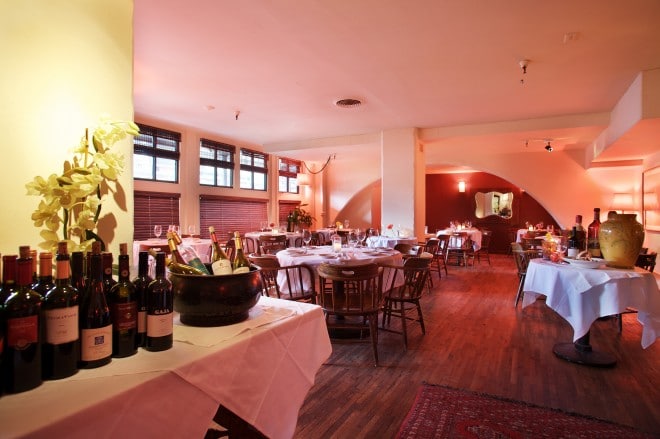 Nothing says romance like a candlelit dinner for two. While the city is known for his breathtaking skyline, Il Bistro's secluded setting allows the focus to be kept on the two of you. This mood-setting taste of little Italy is consistently voted as the best romantic locale in the Emerald City.
Book Your Dream Vacation to the Most Romantic Getaways In the USA
We hope our list helped you find some epic romantic spots in the states. You don't have to break the bank to have a little fun. If you have any questions or comments for us, please feel free to leave us a message in the comment section below.
Related Article: Couples Resorts: Take Your Pick From The World's Best Romantic Getaways