Are you dreaming of a vacation?
With spring just around the corner, internet searches for vacation hot spots are trending more than ever. One of the top searches for spring break destinations are the best beaches in Miami. For tourists hoping to soak up their own little slice of paradise, this is one of the best times to visit the Magic City.
With so many options to choose from, we've done some searching of our own to make your decision easier. Whether you're looking for the ultimate party destination or to relax and soak up some local color, we've got you covered. Here are our top ten picks for the best beaches in Miami.
Best Beaches in Miami
1. South Beach
If you're like most Miami tourists who come for the pictures you've seen on postcards, this is the beach for you. The famous skyline has been featured in movies countless times and the people are every bit as beautiful as you've seen on the big screen. Stretching from 5th to 15th Streets, SoBe is known for flashy cars, celebrity sightings, and art deco architecture.
The beach is lined with toned, tanned bodies eager to soak up some sun before the nightlife begins. Across the street, Ocean Drive is home to the city's most famous bars, restaurants, and nightclubs packed with international partygoers. While the nightlife need not be overlooked, the island's daytime views are arguably more memorable.
The clear water is warm year-round and the white sand is a sight to see for any visitor. If you want to escape the heat, walk Lincoln Road to the Cafe at Books and Books, one of Miami's 10 hottest coffee shops. For dinner, take your pick from gourmet to casual seafood cuisine and make sure to try a fresh Cuban mojito.
2. Lummus Park Beach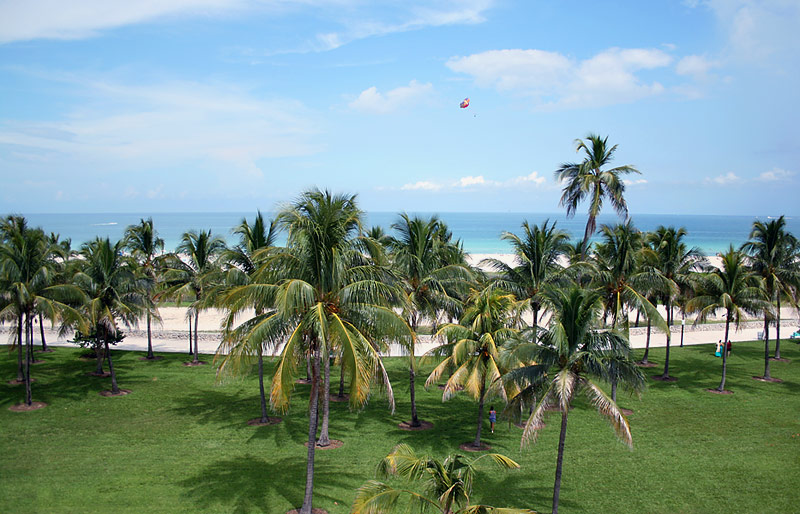 While it's technically in the stretch of SoBe, Lummus Park has earned a reputation of its own. It is one of the most popular destinations in the Magic City, having served as the backdrop for many TV series. While you can walk the strand or rent a bike, the beach itself is an amenity, with eighty-degree clear turquoise water and tall, shady palms.
After a day of r&r, explore Ocean Drive, a myriad of unique shops, cafes, and international cuisines. Every February, the strand is filled with foodies seeking delectable goods from the Food and Wine Festival.
3. Haulover Beach
Just north of Miami Beach, sits Haulover. To tourists, it's famous for miles of fine white sand, gentle waves, and plenty of picnicking spots. If you're looking to hit the beach but avoid the party scene, this is the place for you. To the locals, it's best known for the strand by the two northernmost parking lots – Miami's only clothing-optional beach. So, if you forgot to pack that bikini and board shorts or you want to avoid awkward tan lines – no problem. Just leave the kids at home.
4. Sunny Isles Beach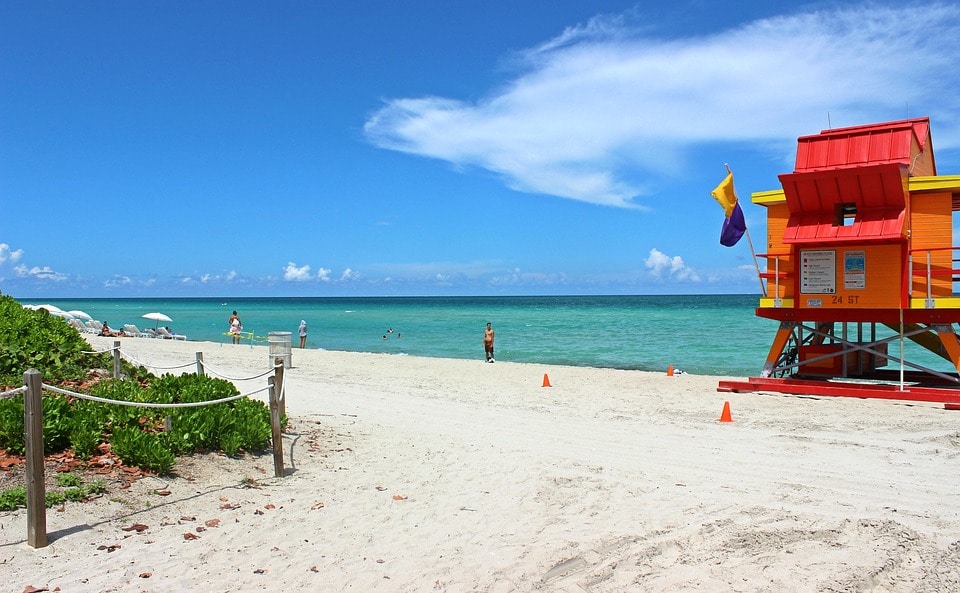 Lined with bright red umbrellas and striped lounge chairs, Sunny Isles is a warm and inviting seaside community. Unlike the glitz and glamor of South Beach, the atmosphere here is much more casual. Quirky 50's motels and small beachfront properties contrast new high rises in the ever-changing skyline.
Despite the city's growth, one thing will always stay the same – Its old town charm. Walk the Newport Fishing Pier where you can drop a line and reel in some offshore catches. If you prefer real deep sea fishing, you can pay to rent a charter boat docked just over the waterway at Haulover. For those looking for a peaceful stay, its easy to see why Sunny is one of the best beaches in Miami.
5. Hobie Beach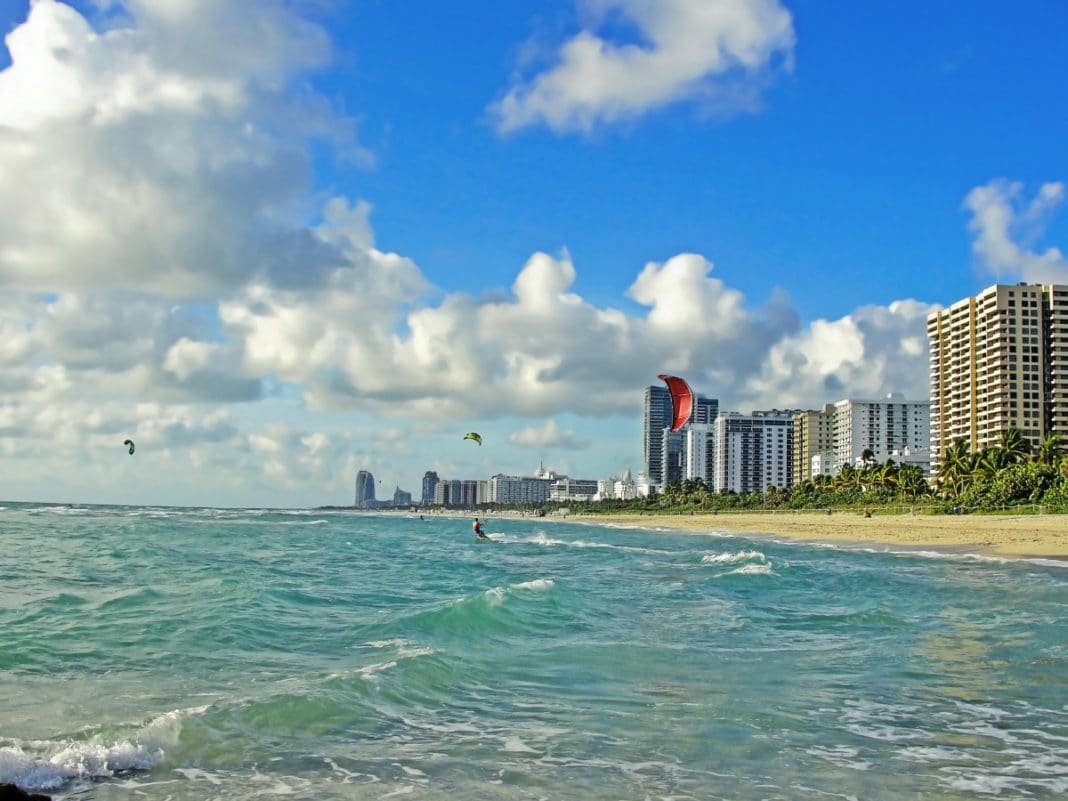 Bring your dog and a sense of adventure. Situated just off the Rickenbacker Causeway, Hobie Beach is notorious for its skyline views, offshore winds, and mangrove estuaries. While it's not as scenic as some of Miami's other beaches, it is popular among action enthusiasts.
For seasoned kitesurfers and travelers looking to pick up something new, there are plenty of exhilarating activities to choose from. This is where you come to rent out a hobie cat, paddle board, kayak, or learn to windsurf.
Hobie is also known as "Doggie Beach," one of Miami's few pup friendly beaches. We'll guarantee they'll have a blast playing in the water and enjoying their day of fun in the sun.
6. Crandon Park
Often featured in travel magazines as one of the best beaches in Miami, Crandon is one of the local's greatest treasures. If you're not into the South Beach scene, take the family and relax on the sprawling shores of this park in Key Biscayne. While the beach remains the main attraction, there's so much more to explore.
The campus also features a Nature Center, Family Amusement Center, and a place where you can rent your own cabanas. There's always an event or birthday party taking place on site. Bring your volleyball, pack a picnic, and your supplies for one of the many on-site barbecue grills.
7. Bal Harbour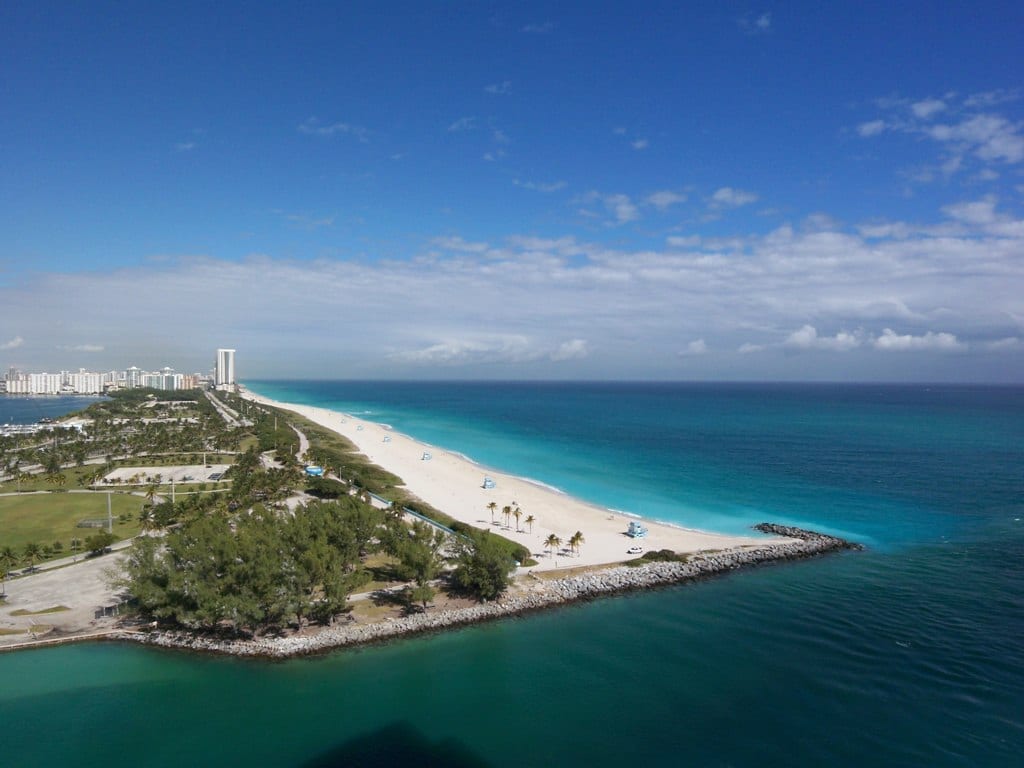 Escape to the northern tip of Miami at Bal Harbour, a ritzy enclave tucked between the Atlantic and Intracoastal Waterway. A famed investment spot for millionaires, the beach exudes a rare blend of sophistication and modern architecture with a relaxed elegance. Its prime location offers easy access to some of the finest oceanfront hotels, art, shopping, and enviable waterfront dining.
Despite the area's growing popularity, its Harbour Village and beach retain an aura of an exclusive paradise. While you're there, why not take a stroll through one of the most luxurious open-air shopping centers in America?
8. Virginia Key Beach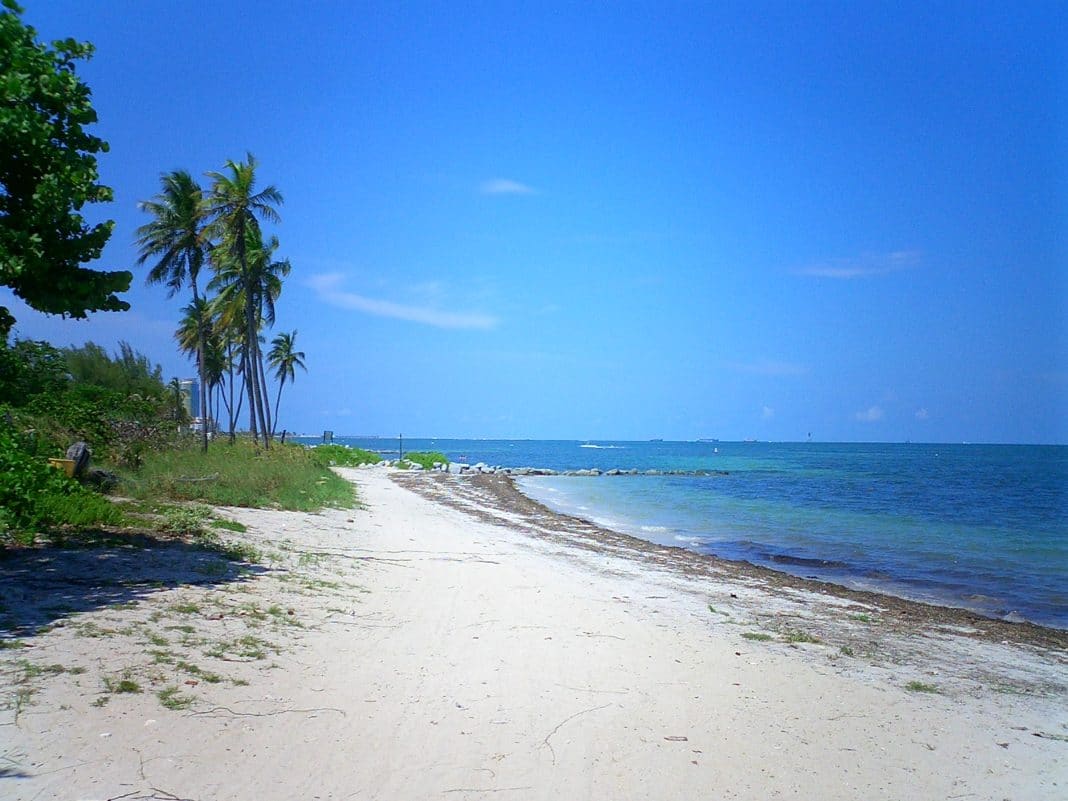 Although it's just a few miles from downtown, Virginia Key Beach is known by the locals as the best-kept secret in Miami. As one of the state's preserved historic beaches, it doesn't get as many visitors as South Beach or Bal Harbour. But fewer tourists means more space for you to unwind in your own little piece of paradise. This is where the locals go. It's clean and has a distinct character.
Decades ago, a miniature train was built to transport visitors around the site and a vintage carousel still stands on the sand. Often used as an event space, there is a dance floor, pavilion, event meadow, as well as several small colorful shelters for rent. So bring the family (and maybe your dancing shoes) and enjoy all that this piece of history has to offer.
9. Surfside
Grab your coffee, a blanket, and watch the sunrise in a quiet suburban enclave. Surfside is exactly what it sounds like, a rare place of bliss amongst Miami's often-crowded scene. You'll soon find that everyone seems to know each other and this beach is the closest thing you'll get to a small-town-vibe in a big city.
New cafes intermix with classic red and white barber shops, homemade ice cream stands, and bright buildings, dotting the shoreline. Every Friday of the summer, a communal beach picnic takes place by the lifeguard towers on 93rd street. Here, residents gather to grill, listen to music, and socialize. Locals seem to enjoy the simpler things in life – a quirky charm, friendly faces, and  early mornings watching the waves.
10. Matheson Hammock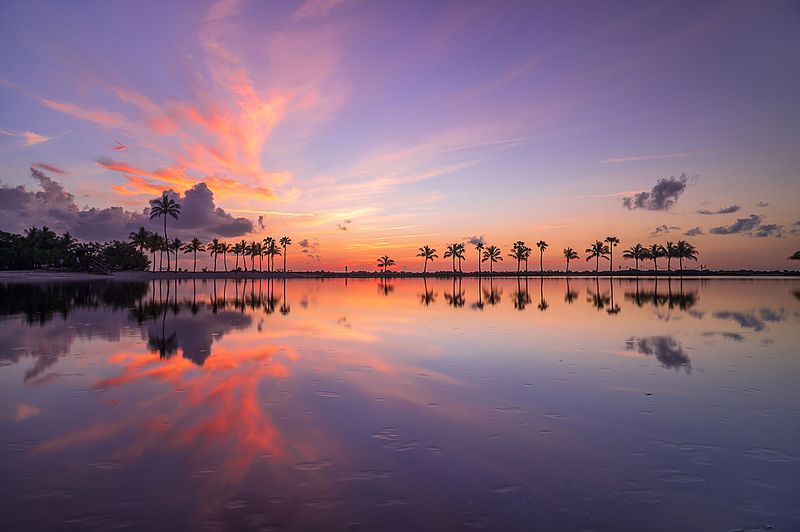 There's a reason Matheson Hammock made it on our list as one of the best beaches in Miami. Surrounding the northwest of Fairchild Tropical Botanical Garden, this sprawling park covers 630 acres of metropolitan Miami. Its roots date back to the 1930s when the Civilian Conservation Corps (CCC) designated it a public park. Today, its jewel is a man-made pool continually filled by the rushing tides of Biscayne Bay.
This is the perfect place for those with young children or simply those who want to get their share of sand and salt while avoiding the beach surf. The characteristically warm and calm waters are also a great place to kite board if you do end up feeling a little more adventurous. After you work up an appetite, walk the nature trails over to the Red Fish Grill, offering up some of the best crab cakes, fried calamari, and picturesque sunsets you can find.
Explore the best beaches in Miami. What are you waiting for?
Our ten picks for the best beaches in Miami have all you need for a perfect vacation and unique cultural experience. Each offers something different to tourists and locals alike. If you're looking to find some of the city's top accommodations, check out this article.
Related Article: ​Top 10 Best Places to Visit in Florida​​​