The spectacular state of Florida offers many great vacation destinations.
Here are some of the best places to visit in Florida whether you're an all-night partier, or a lazy beach sun bather, or national park explorer. They include some of the best cities in Florida, as well as some of the most beautiful places to visit in Florida. Whether you're looking for attractions in Florida for families, or unique things to do in Florida, we have your next vacation destinations!
Top 10 Best Places to Visit in Florida
#1 Miami Beach, Florida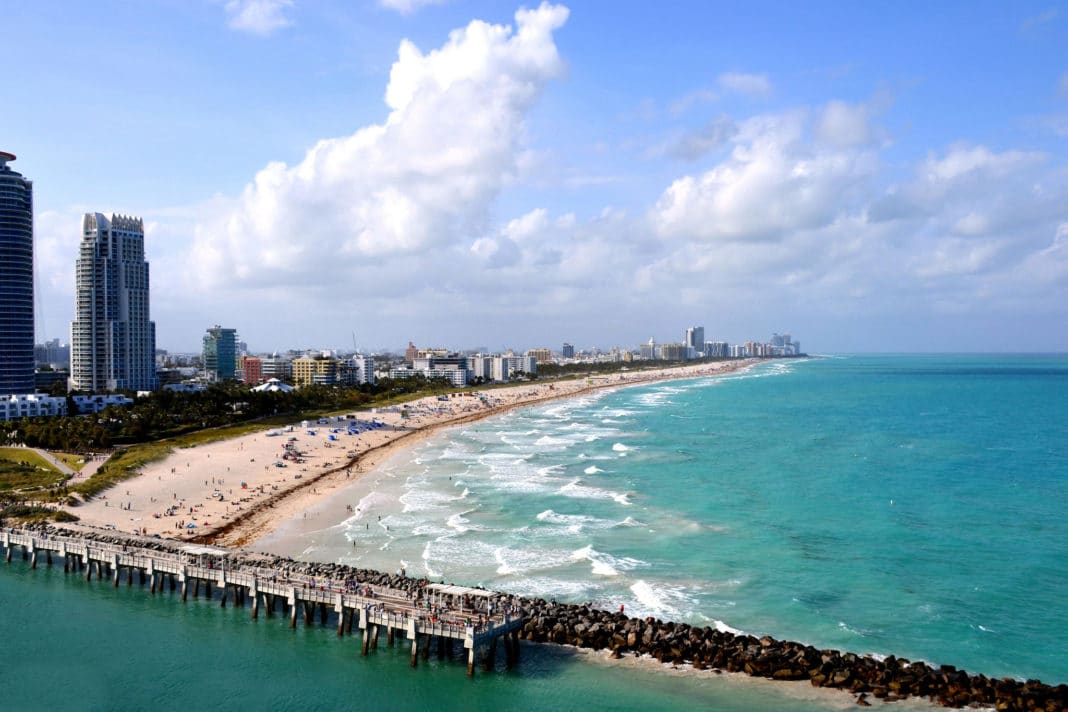 Credit: Robert Pittman
You've seen it in the movies, and it's just like that in real life. Miami is one of the best places to visit in Florida to visit because of its warm weather, lively party scene, art-deco scenery, and beautiful clear waters. Because of its location in southern Florida, the water here is warm enough to swim in during your winter getaway! Additionally, you'll find the turquoise waters, white sand and towering palm trees that are comparable to Caribbean destinations.
There's plenty to do in Miami: wake up in the morning and stroll along the "boardwalk," a smooth path lined with palm trees and views of the ocean on one side and swimming pools of various resorts on the other. Then, choose any of the great brunch destinations. Our personal favorite is The Front Porch Cafe on Ocean Drive.  The shopping on Lincoln Road Mall is great; head here and pick a new outfit for your night of clubbing. The restaurant scene offers a variety of different cuisines, thanks to family-owned restaurants offering an authentic taste of Cuban, Italian, Mexican, Mediterranean, Korean and many other types of cuisine.
And of course, find out about the parties through advertisers on the street corners, or plan to hit up some of the night club favorites, like Liv Club in Miami , or the Basement Club in Miami.
#2 Disney World
Credit: Disney World
For many years, Disney World has been the iconic vacation destination. Especially recently, Disney World has become one of the best places to visit in Florida with or without kids. Disney does a fantastic job with their various packages and experiences to help make your trip planning easier and your whole vacation worry-free. Located in Orlando, Florida, it's an easy destination to fly into. Choose from various theme parks such as Magic Kingdom, Epcot, Hollywood Studios or The Animal Kingdom. Additionally, Disney encompasses expansive water parks as well: Blizzard Beach and Typhoon Lagoon. You could truly spend days within each of these, or get to see it all.
Disney World's website is easy to navigate and includes information to book all parts of your vacation ahead of time, including timed tickets and other experiences such as spas, specialty dinners and hotels. A day spent at any of the Disney parks means you'll get a variety of fun experiences: traditional roller-coasters, indoor-simulated rides, character encounters, re-creations of movie scenes, and delightful food options.
#3 Dry Tortugas National Park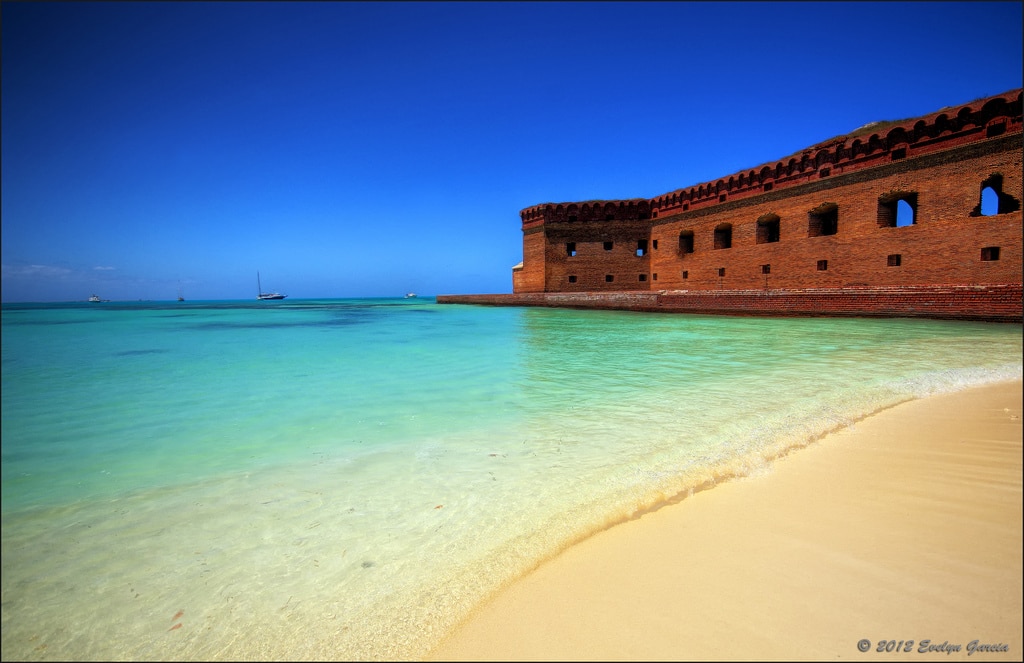 Credit: Evelyn
A lesser known of the best places to visit in Florida, Dry Tortugas National Park offers a real escape. It's located about 70 miles off the coast of Florida's Key West. It's not touristy, not built up and therefore, not spoiled. If you're looking for a seaside vacation with true, tranquil relaxation, then head to Dry Tortugas National Park. Additionally, you can camp under the stars, and take a kayak out to explore the coastlines. Loggerhead Reef offers an interesting ocean "museum" to explore by diving, complete with a shipwreck. The blues of the sea and sky out here in the Gulf of Mexico are incredible.
Fort Jefferson, built from brick and surrounding the island in a hexagon shape, rises out of one of the little islands that make up this national park. Come over to the island on the daily ferry or seaplane, and enjoy the wildlife that you'll get to see (turtles included!) Find out more information on this national park in Florida: Dry Tortugas. 
#4 Clearwater Beach, Florida
Credit: Flickr/ Source
Located in the middle of Florida on the west coast, Clearwater Beach is everything you'd expect. The "clear waters" are lined with wide, white-sand beaches. The town of Clearwater offers a fun atmosphere with small-town vibes and a great art scene.
In fact, Clearwater Beach hosts an annual spring festival. It's called the Sugar Sand Festival at Clearwater Beach. Plan a trip to Clearwater Beach, Florida in the springtime, and you'll get to see the fantastic sandcastle and sculpture on the coast. This is no amateur contest, but rather an amazing feat of art using the canvas of the coast. This all happens near Pier 60 in Clearwater Beach. Additionally, if you're not there to catch the festival, Pier 60 is a fun place to visit for beautiful sunsets and other events.
#5 Key West, Florida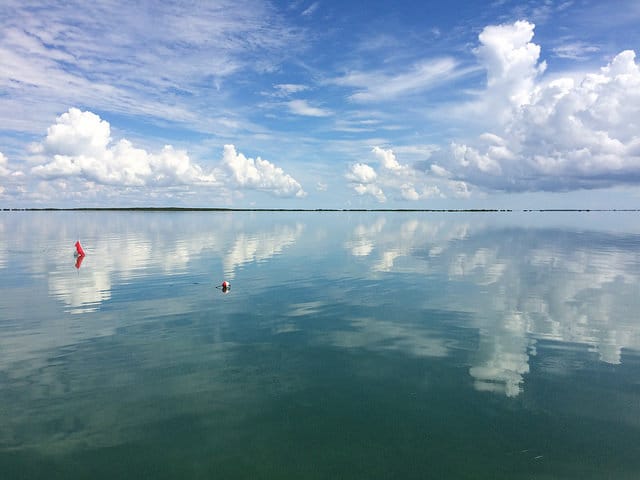 Credit: Flickr / Source
The Florida Keys are one of the best places to visit in Florida, and Key West is our favorite specific destination within the keys. This archipelago is a collection of islands, with large mainlands, and scattered pieces of land alongside. There's history, scenery, clear waters, tropical vegetation, and vacation luxuries all here in Key West. Take a picture at the Southernmost Point Buoy, the point farthest south in the continental U.S. If you're lucky, you could get to stay at Sunset Key, a whole residential and resort island that's separate, yet very close to Key West.
Ernest Hemingway's house is now a top attraction in Key West, and the house is actually pretty neat! The gardens and galleries offer a fun thing to when you're not lounging on the beach.
Additionally, Key West is home to the Fort Zachary Taylor Historic State Park and a nature preserve. Of course, as one of the best places to visit in Florida, Key West is a great spot for a beach vacation. You'll be on island time as you soak up the sun, head out to dinner, try out all the local ice cream shops, and take home some souvenirs from shopping.
#6 St. Augustine, Florida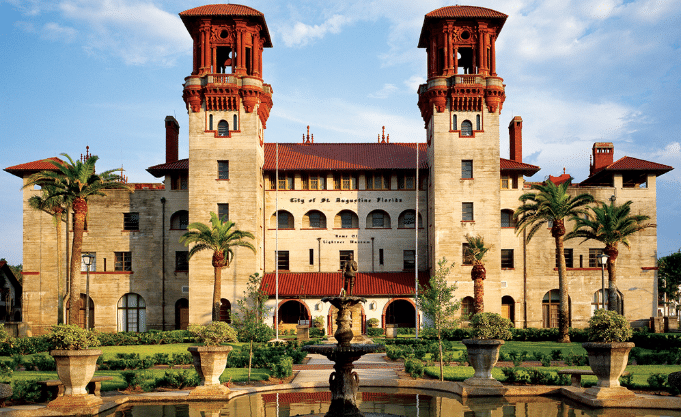 Credit: Lightner Museum
St. Augustine is a fascinating city and therefore one of the best places to visit in Florida. It's the oldest city in America, with hints of influences from all over the world. Most dominant is the Spanish colonial architecture, and the Castillo de San Marcos. You can tour the walls of this large fort, located right on the Matanzas Bay. Another popular destination, Lightner Museum, is beautiful on the outside, and full of interesting artifacts on the inside. It's an old hotel from the 1800s, Hotel Alcazar.
Anastasia Island is a barrier island directly east of St. Augustine. Access through the Bridge of Lions and you'll find more great entertainment, restaurants, and plenty of coastline for spending your days on the beach. Anastasia State Park offers some nice boardwalks for strolling, as well as beaches and camping spots.
#7 Naples, Florida
It's not Italy, but Naples, Florida will make you feel as though you're in a whole different country. You'll find towering palm trees, historical buildings, lavishly decorated houses, and bright colors. Naples, Florida is located southwest in the state, on the Gulf of Mexico. The downtown, or "Old Naples," offers great dining, bars, boutiques and art galleries. Many golfers come to play at the various beautiful golf courses. However, if you're not a golfer, you can visit the zoo, museums, or botanical gardens.
Of course, there's always the beach. The beaches here in Naples feature calm, blue waters and soft, white sand. These clear waters offer the opportunity for snorkeling or other water sports. Finally, if you want to head just a bit south, you can explore Everglades National Park, just a short drive from Naples, Florida.
#8 Everglades National Park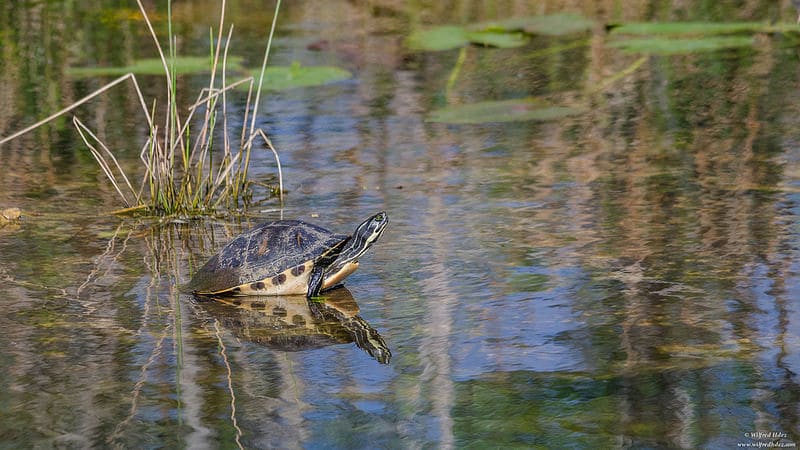 Credit: Wilfred Hdez
Located on the southern tip of Florida, Everglades National Park covers an entire 1.5 million acres. You'll likely get to see some wildlife such as wading birds, frogs, alligators, and fish. Boardwalks help you to safely access the marshlands where these animals live. The mangroves feature the thickets of rooted shrubs rising out of the water when the tide's out. Additionally, you can choose to tour around on the airboat, which is useful for getting around in these shallow waterways. There are some longer hikes, in addition to the boardwalks complete with signage. You can also camp in Everglades National Park. ​Find more information about Everglades National Park.  
#9 Cocoa Beach, Florida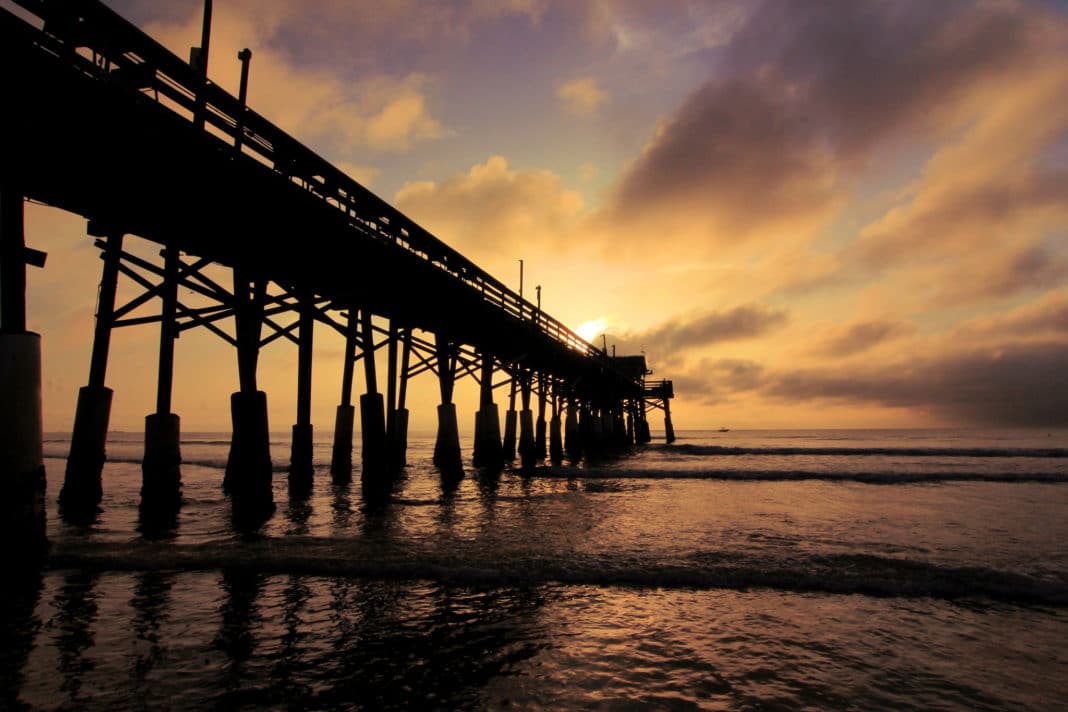 Credit: John Welsh
Cocoa Beach is one of the best places to visit in Florida. Besides the fact that it sounds like it's straight out of Mario Kart, Cocoa Beach is a real destination with some real vacation treats. The beach itself is a great place to sunbathe or take advantage of the surfing. Thanks to the surf breaks, Cocoa Beach could be considered one of the best places nearby. Even if you're not up for surfing, it's always fun to watch those who are (or who are trying to surf!). Cocoa Beach is just south of the Cape Canaveral Air Force Station as well as the Kennedy Space Center Visitor Complex, which is fun to visit. Cocoa Beach Pier is a fun place to go when the sun's setting. Here, you'll find some places to eat and some tiki-style beach decor.
#10 Sanibel Island, Florida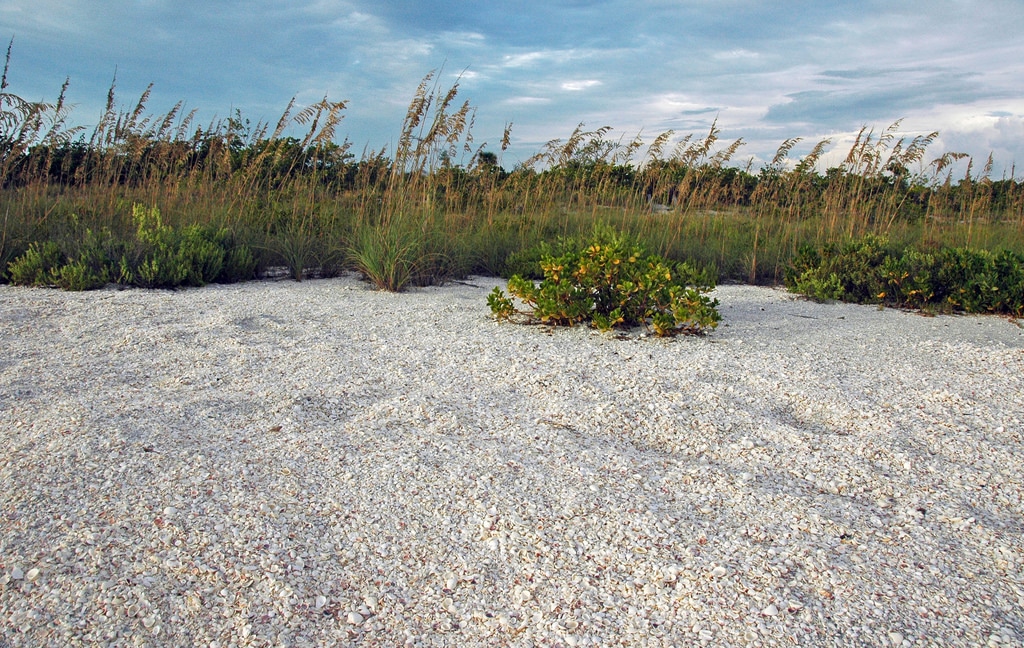 Credit: James St. John
Sanibel Island, located on the west coast of Florida, is one of the best places to visit in Florida because of its beaches. You'll get to see some spectacular sunsets and enjoy the gentle waves of the Gulf of Mexico. Plus, Sanibel Island is famous for its beautiful shells; you'll surely take home a pretty collection. Stroll on the soft sand beaches. Stay at any of the beachfront resorts, such as Sundial Beach Resort and Spa. Enjoy the pools, restaurants, bars, and ice cream shops that are essential components of any beach vacation. Here at Sanibel, you'll get to take in the beauty of the whole island during your stay.
Head to any of these Best Places to Visit in Florida and You'll Have a Great Vacation!
The State of Florida's shape is simply perfect for providing the best beaches. Choose between the Gulf of Mexico or the Atlantic Ocean, and Florida offers plenty of coastlines. These Florida places to visit include great beaches with small town atmospheres or lively city scenes. At these best places in Florida, you'll find state parks and national parks with preserved land and wildlife reservations. On the other hand, you'll find great options for fun beach scenes and historical cities. With these best places to visit in Florida, you're sure to have a great vacation!
Related Article: ​Top 11 Florida Beaches for Your Next Vacation​​​