The United States is a vast and varied country, ranging from snow-topped mountains to blistering beaches. In each of its fifty states, there are many different wonders and experiences (some more than others!) and in this article, we aim to give you one must-see attraction in every one of Uncle Sam's territories. Here are some of our favorite places to visit in America, according to each state.
From Alabama to Wyoming and All In Between
Within this list, I've attempted to include a wide range of activities, events, and sights, so that there will be something for all ages and genders. Some are free, some cheap-as-chips and some will require that extra little bit of disposable income (although, there's nothing too wildly expensive!).
While some may appeal more than others, I hope that most – if not all – will be of interest to you on your American odyssey.
Alabama: Montgomery​
When Rosa Parks refused to give up her bus seat to a white passenger in 1955, little did she know that she would be the catalyst for some of the biggest changes that America – and the world – had ever seen. Over fifty years on, her importance is undiminished as this museum charts the rise of the Civil Rights movement, their struggles and efforts to change a backward country into what is today's United States.
Alaska: Prince William Sound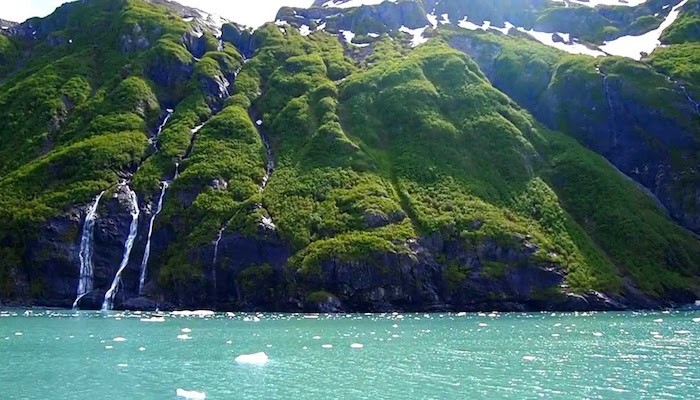 The Prince William Sound is a body of water in the Northern Gulf of Alaska, flanked by the beautiful Chugach National Forest Park and featuring many varied islands and fjords. Cruises are available, taking you close to some remarkable glaciers and allowing you to see sights that are exclusive to this part of the world.
Arizona: Grand Canyon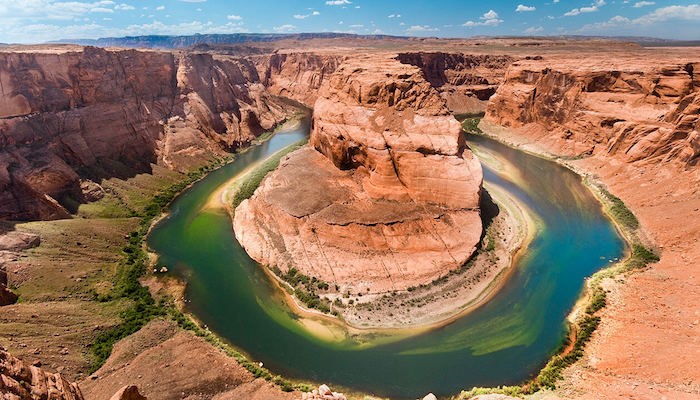 While it may seem an obvious inclusion on such a list, don't let this detract from the wonder of the Grand Canyon. A magnificent sight, the Grand Canyon National Park is one of the true modern-day 'Wonders of the World'. A $25 fee for a full week in the Park is an absolute bargain, you may discover that a week is not enough to do the whole 1,902 square miles justice.
Related Article: ​Best National Parks in Arizona for Day Hikes​​​
Arkansas: Hot Springs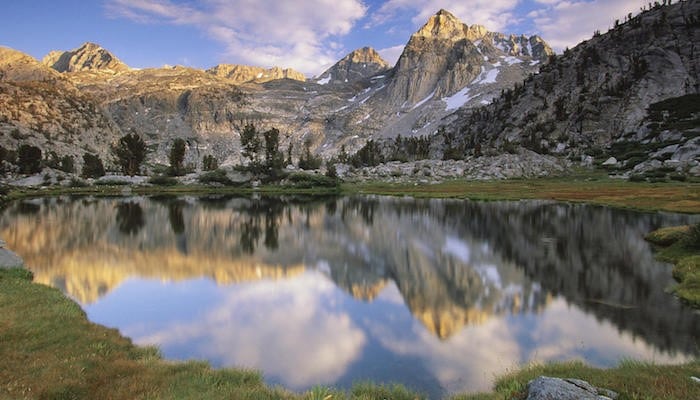 With beautiful botanic scenery and majestic architecture, Garvan Gardens is a trip you'll want to ensure your camera is fully charged for! You don't have to be a flower aficionado to be rapt in awe of the stunning floral trails, or to appreciate the bridges and waterfalls are also a delight to behold.
California: Santa Monica
While Hollywood and surrounding areas attract most of the tourist trade in the Los Angeles area, in reality the area has seen better days. Just half an hour West, however, is the coastal town of Santa Monica and its wonderful Pier. With history stretching back over 100 years, you can find food, street entertainment, bars – even a carousel! Not only that, Santa Monica has a fraction of the suffocating L.A. crowds.
Colorado: Rocky Mountain National Park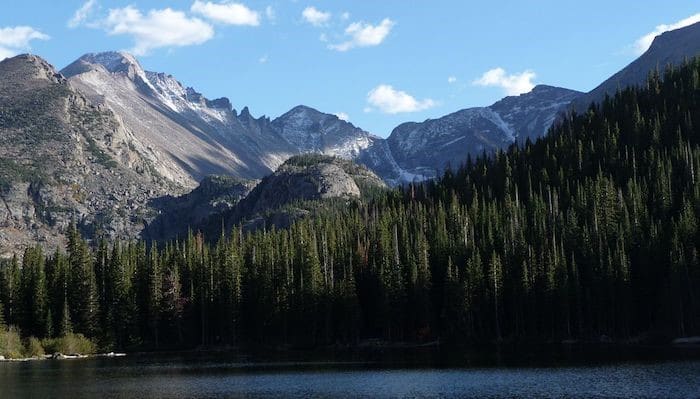 The Rocky Mountains are almost synonymous with the state of Colorado (it's even the name of their baseball team!), and it would be remiss to visit Colorado without taking in the spectacular beauty of America's most famous mountain range. With miles of trails, hiking paths, and stunning wildlife – it will be almost impossible to see all the delights that the Rockies have to offer. La Plata Peak is an especially beautiful summit and, if time is of the essence, a highly recommended sample of what the Rocky Mountains have to offer.
Connecticut: Yale University, New Haven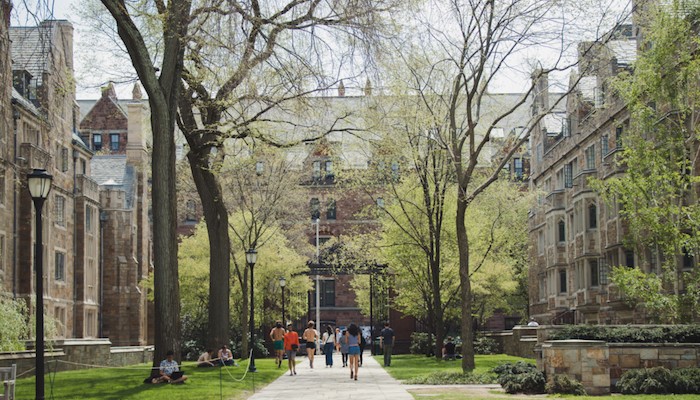 One of the most famous academical institutions in the world opens its doors daily for fascinating tours. The alma mater of Presidents Clinton, Bush (father and son) and Ford, along with countless other celebrities, the tour is a very impressive look back at the university's history and a peek at the unique buildings that lie within its Ivy League walls.
Delaware: Wilmington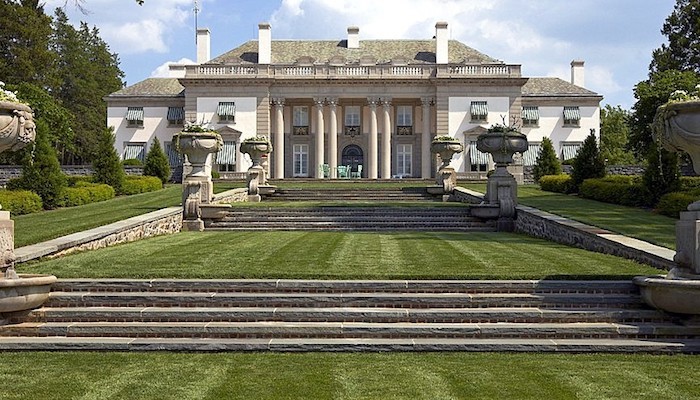 Built by gunpowder magnate Alfred du Pont, this 105-room mansion is designed in a French 'chateau'-style and takes small touring groups around the opulent surroundings daily. The house itself is stunning and the tour gives you a potted history of the du Pont family and their influence in creating modern-day Wilmington. Outside, the gardens are as impressive as the house and even feature working bee-hives!
Florida: Orlando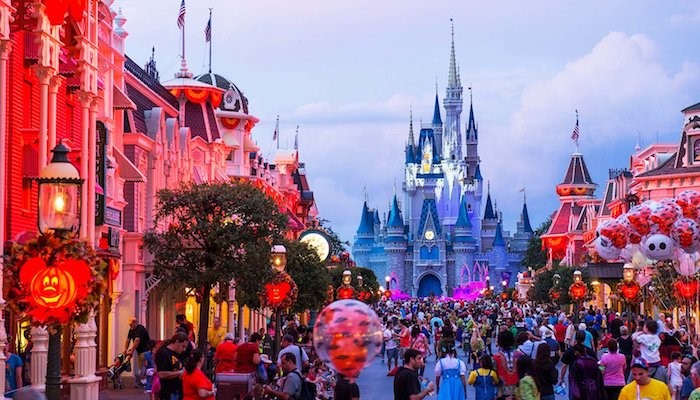 Florida could, quite literally, have a '50 things to do' article written solely for itself. Stunning beaches, wonderful eateries, and excellent amusement parks are just some of the reasons the State is one of the most popular holiday destinations in the world. However, there is one place that stands out even in a sea of major attractions. Opened in 1971, the resort has grown to include four theme parks, two water parks, five golf courses and numerous nightlife and entertainment venues. While it's somewhat of a cliche to say that there is something for every age group, in this case, the cliche holds true. Any age group can enjoy Walt Disney World, and you don't even have to look at a rollercoaster!
Georgia: Atlanta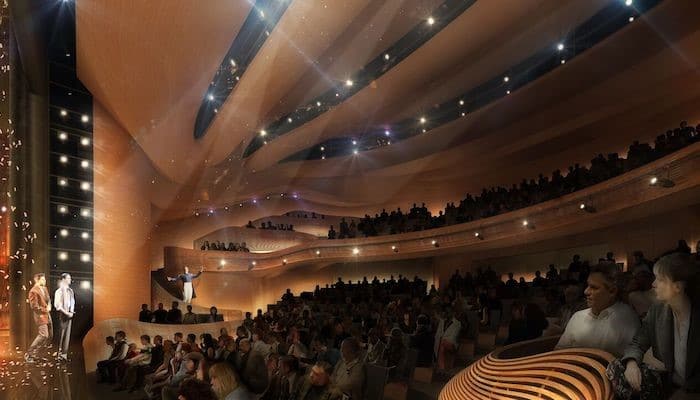 Georgia's Tony Award-winning Alliance Theatre is one of the country's premier theatres, featuring many productions that have also graced Broadway. Situated in the North of the city, many nice bars and restaurants are in close proximity to begin (and perhaps end) your evening's entertainment. Be sure to check what productions are running during your Georgia stay.
Hawaii: Big Island Waterfalls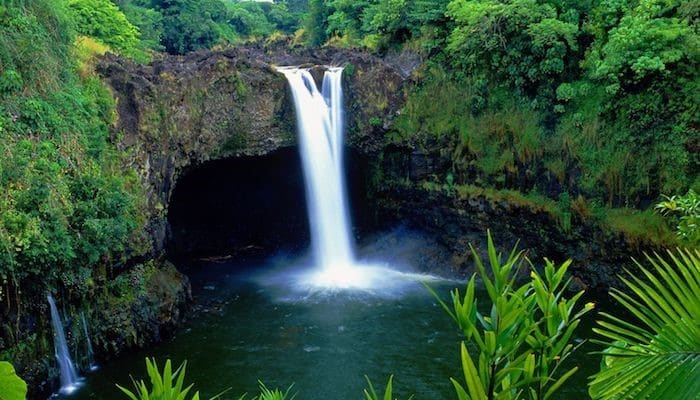 There are few more images iconic to Hawaii than a waterfall spilling through the rainforest, and on this scenic Waipio waterfall tour, you'll have the chance to view some of the best, most famous waterfalls in Hawaii. With the scenic Waipio waterfall tour, you'll spend the day scouring the Hamakua Coast for the Big Island's famous waterfalls, including Akaka Falls, Hi'ilawe Falls, and Rainbow Falls. You'll also sample seasonal fruit and macadamia nuts at a fruit farm in Hilo, swim at a private waterfall, and enjoy lunch at a local restaurant before driving back to Kona between Hawaii's tallest mountains.
Related Article: ​12 Unique Things to do on the Big Island​​​
Idaho: Bogus Basin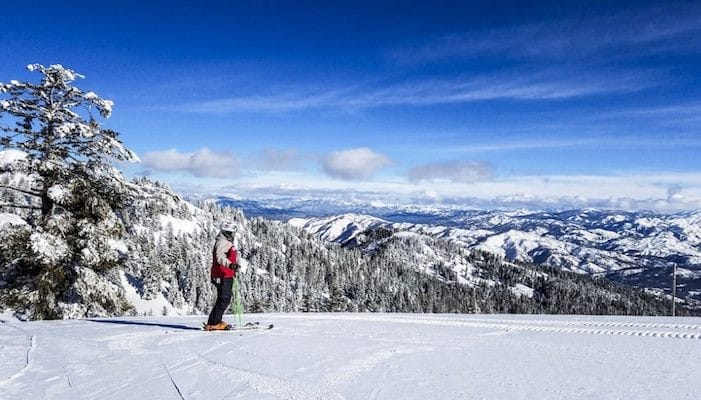 Open for over seventy years, Bogus Basin is one of the country's foremost ski resorts, producing six U.S. skiing Olympians. With everything from beginners to advanced slopes -and everything in between – this is the perfect place to either learn to ski, or to finely tune your ski skills. Careful, though, as ski season only runs from Thanksgiving until April each year.
Illinois: South Loop, Chicago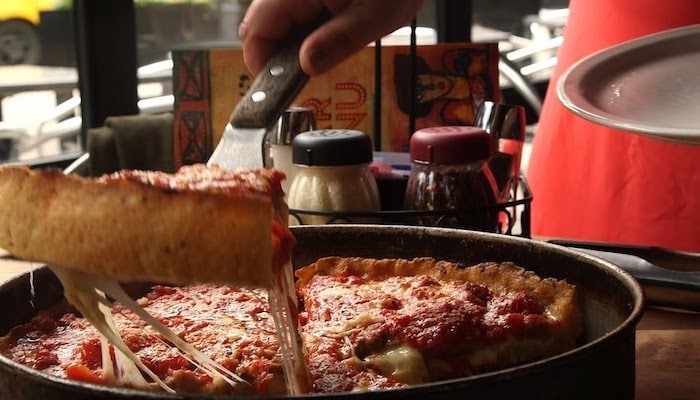 No trip to Chicago is complete without trying the delicious – and ridiculously filling – Chicago deep-dish pizza. Now that the GQ-crowned 'Best Pizza' establishment – 'Great Lake' has closed, we recommend Lou Malnati's in South Loop (although Lou has a number of restaurants dotted around the Chicago area). Toppings are best left up to you, but make sure and get it Chicago-style.
Indiana: Indianapolis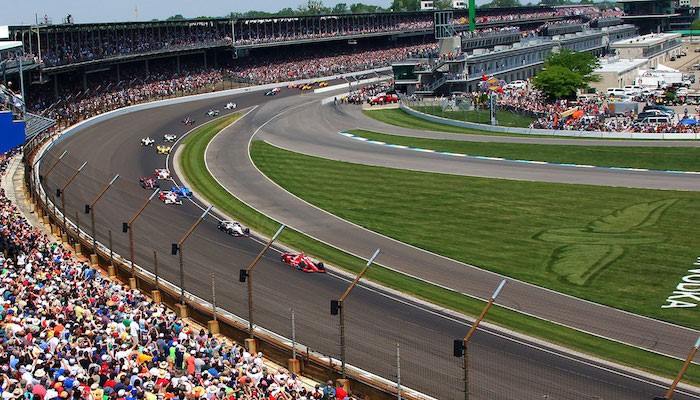 If you're lucky enough to be in Indiana when the Indy 500 (or, indeed, NASCAR's Brickyard 400) motor races are on, a visit to one of these spectacular events is a must – even if not a racing enthusiast. If you happen to be visiting any of the other 363 days of the year, the IMS is still worth visiting. On selected days, you can get driven around the speedway in an Indy 500 car (check the website for these details) and the venue does guided tours most weeks.
Iowa: Des Moines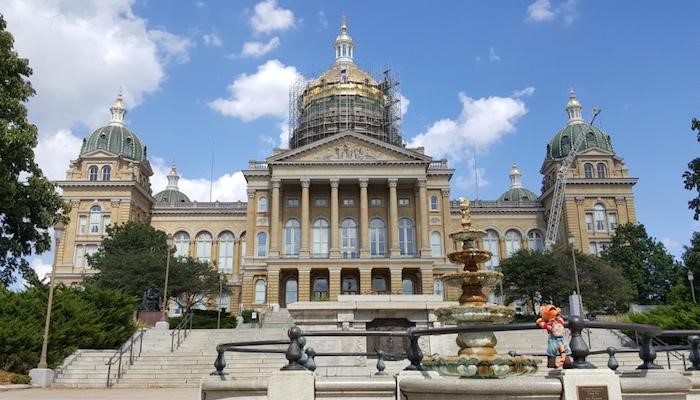 By far one of the most impressive capitol buildings in the country, this ornate structure – complete with golden dome atop – conducts daily tours, including a 250 ft-plus trip up inside the dome. A real hidden gem – and you don't have to pay a penny!
Kansas: Topeka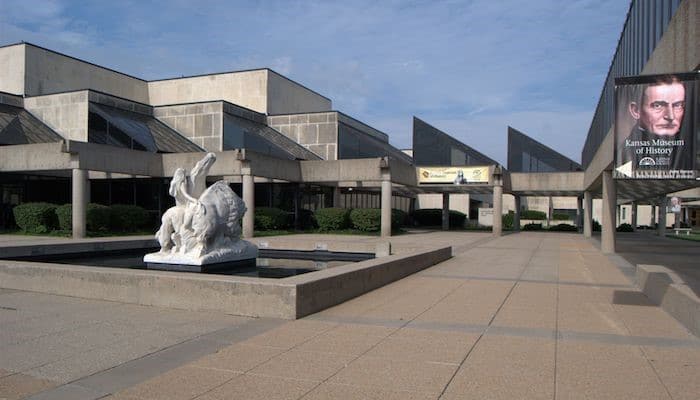 With new exhibits regularly, the Kansas Museum of History combines the ancient with the new, modern building that the ancient artifacts are housed within. Particularly focusing on the Midwest and the frontiers, a visit to this museum is a nice, relaxing trip into the past in a modern city.
Kentucky: Shepherdsville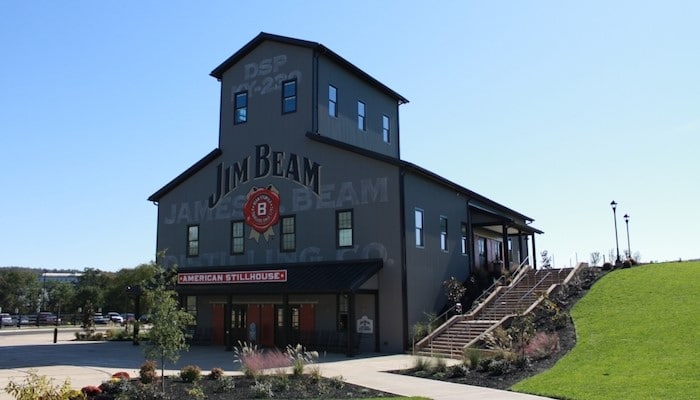 Take a tour around the Jim Beam bourbon factory, watch the brewing process from water to bottling and maybe even have a sample at the end of your long day (assuming you have a driver, of course!) For less than $10, this is an eye-opening insight into the spirit-making process.
Louisiana: New Orleans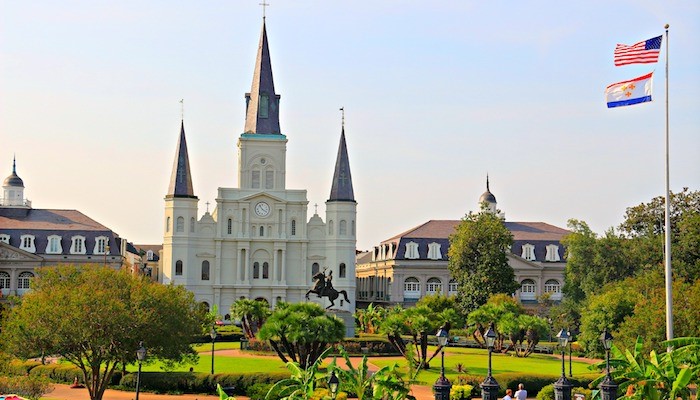 When people talk about New Orleans, it is inevitably the French Quarter that they are referring to – the district as a whole is a National Historic Landmark. If you visit in the evening, Bourbon Street (Rue Bourbon) is a must-see, with live music venues, bars and entertainment until the early morning hours. For the more culturally minded, Jackson Square is a triumph of 19th-century architecture and also features live daytime entertainment.
Maine: Acadia National Park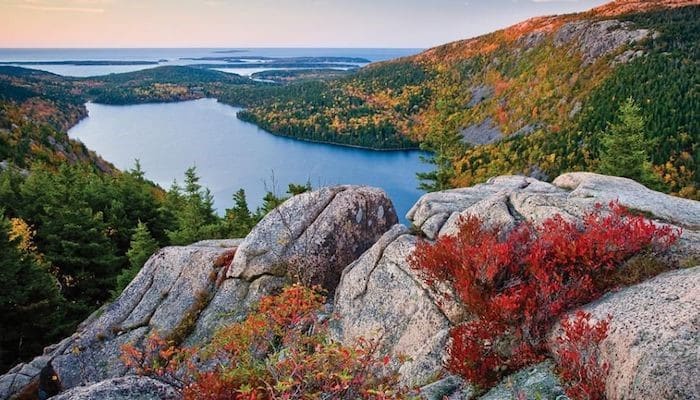 The oldest National Park east of the Mississippi, Acadia is something of a hidden gem. Its beautiful mountains and lakes, set along a mesmerizing ocean shoreline, make for stunning views – particularly on a clear day. Cadillac Mountain, in particular, offers sublime views in a serene setting.
Maryland: Baltimore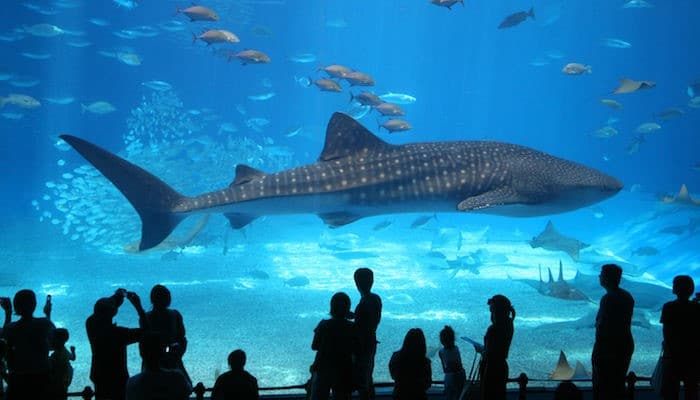 Voted Number 1 Aquarium in the U.S.A. by Coastal Living, The National Aquarium is a lively and popular conservation center, boasting more than 16,000 animals of all shapes and sizes. Birds, fish, insects and all manner of other creatures make this aquarium well worth visiting. Popular with kids, too, there is a special children's area – with fun as well as some valuable learning exercises.
Massachusetts: Boston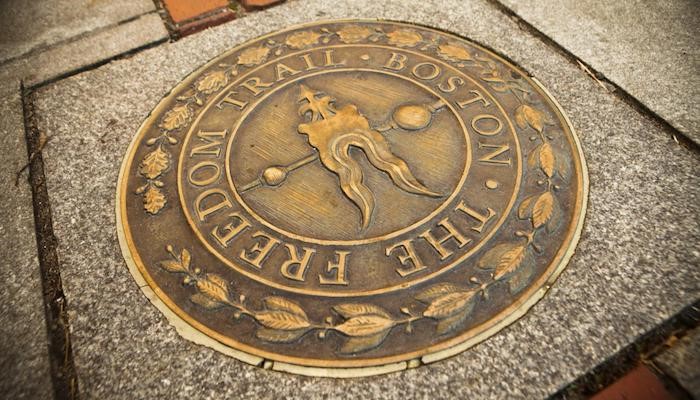 Almost 3 miles long, the 'Freedom Trail' links together 16 different historical sites pertaining to the Revolutionary War, in which America gained its independence from Britain. You can take a guided tour, or download a map and follow the red-bricked trail yourself (many of the landmarks are free, others require a small donation). The trail is not only an excellent historical insight, it is an excellent way to explore the compact city of Boston.
Michigan: Detroit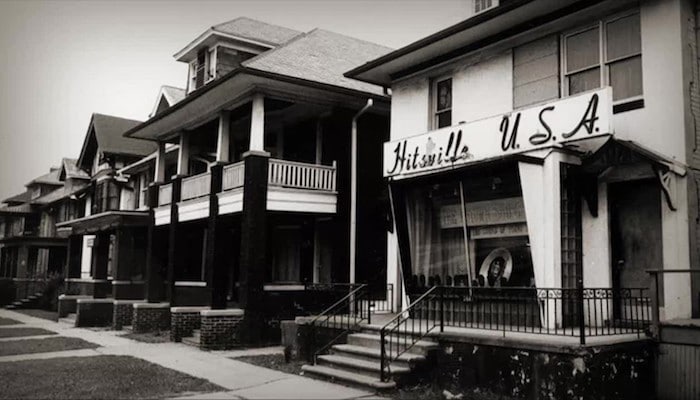 In the early 1950s, Detroit began producing its very own version of soul music, known as Motown (a play on Detroit's nickname as the Motor Town). Centered out of the 'Hitsville, USA' studio, artists such as Diana Ross and The Jackson Five are examples of the talent that the Motown label produced. Although the label itself is no longer active, the 'Hitsville, USA' studio has now been turned into a fascinating tribute to those heady days.
Minnesota: Bloomington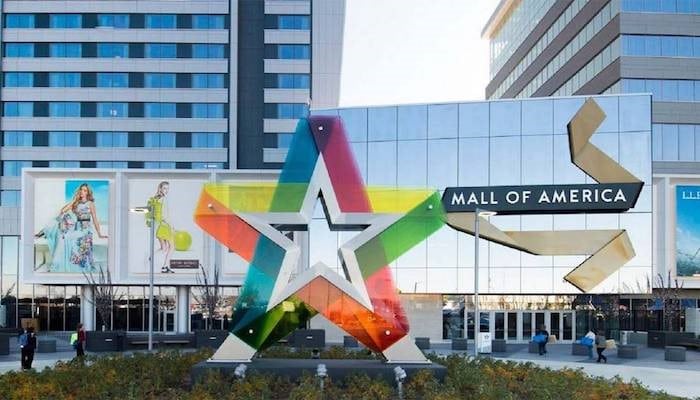 The most visited shopping complex in the U.S.A. is well worth a visit, whether you're a dedicated follower of fashion or just fancy a cup of decent coffee. With well over 500 stores -selling everything you could possibly imagine – and enough bars, restaurants and entertainment venues to keep even the most avid anti-shopper happy, if you visit one shopping mall during your American venture, 400 million visitors per annum will tell you this is it
Related Article: ​Fun Things to Do In Minneapolis: Enjoy These Adventures​​​
Mississippi: Gautier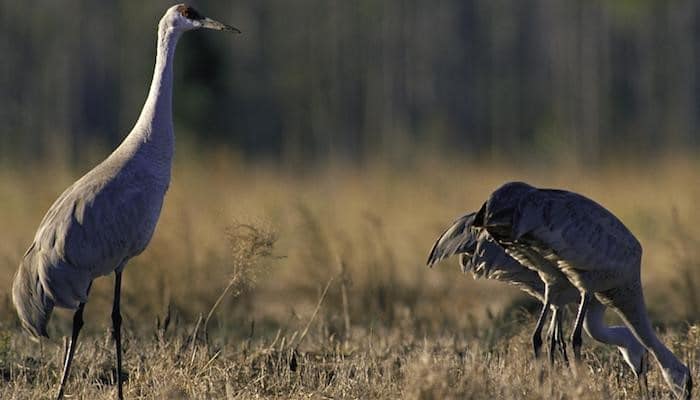 Located just North of Ocean Springs, this wildlife refuge was set up in the 1970s to protect the endangered Mississippi Sandhill Cranes and to preserve their unique wet pine savanna habitat. The only place in the world to see these beautiful birds, the ecosystem too is a wonder to behold, with more than 30 plants found in a square meter of land. A soothing, yet fascinating, way to unwind.
Missouri: St Louis
St. Louis is a beautiful city, with most of its major downtown attractions in close proximity to each other. Slightly outside, however, is the amazing Budweiser Tour. Your guide will bring you around the original Budweiser factory, showing you all of Anheuser Busch's beers (not just Bud) being made, a visit to the world-famous Budweiser Clydesdale horses and – to top it all off – you will have your choice of two free beers from the extensive Anheuser Busch selection. The best thing about the whole tour? It's absolutely free. Do not miss.
Montana: Glacier National Park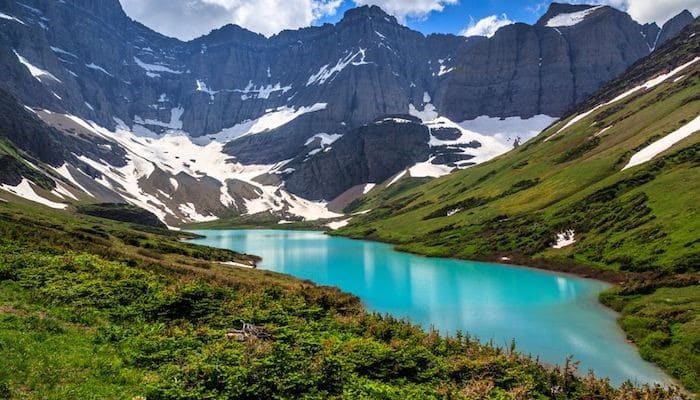 Bordering Canada, this majestic, 4,000 square kilometer park takes in two mountain ranges, over 130 lakes and countless flora and fauna. Boat tours operate on many of the lakes, with 700 miles of trails for those who don't wish to take the watery route. Camping and some quaint hotels and lodges are both available, giving you ample opportunity to explore your wondrous surroundings.
Nebraska: Omaha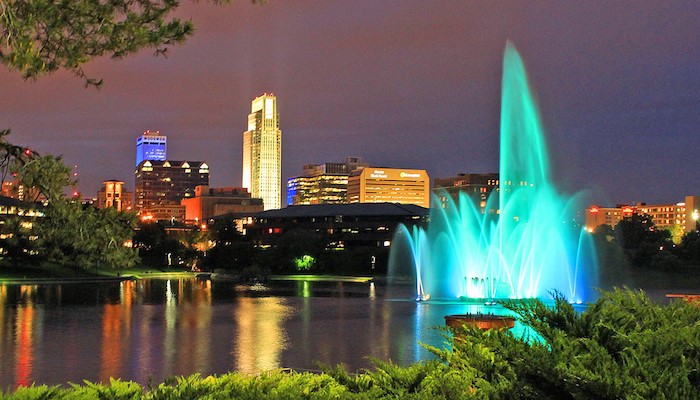 Heartland of America is a ten-acre park, with some historical architecture, situated in Downtown Omaha. As you stroll around the lagoon – taking in impressive fountains, wildlife, and gardens – it is easy to forget that you are in the middle of a city. A lovely place to spend an afternoon away from it all, and if you are lucky enough to be in Nebraska during the Holiday season, the Light Festival is not to be missed.
Nevada: Las Vegas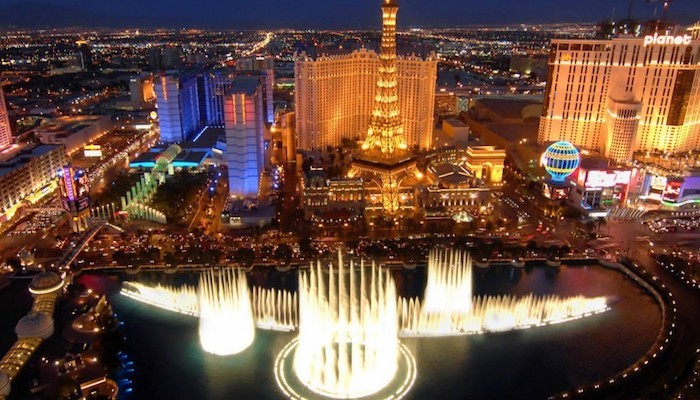 While any trip to Nevada inevitably centers around Las Vegas, there is more to Vegas than just gambling and decadence! Take a drive out to the nearby Hoover Dam in the evening and marvel at the feat of construction. It is on your way back to, however, that the true beauty of Las Vegas will be revealed. In the pitch black of night, the sight of 'Sin City' lit up below is truly a sight to behold. Interstate 50 probably provides the most impressive experience of this light show, and it is definitely a moment to savor.
New Hampshire: Canobie Lake Park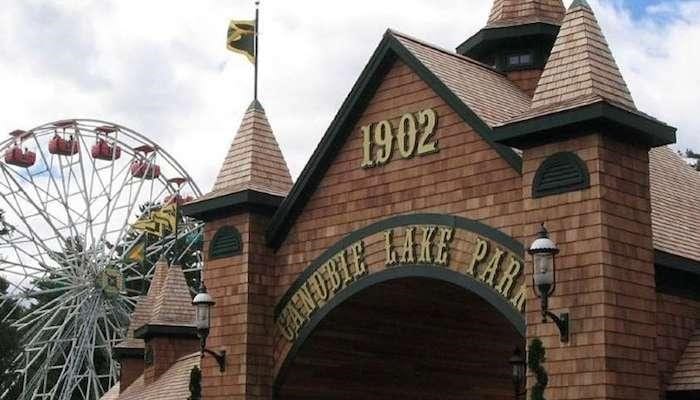 In operation for over 100 years, this theme park is a maze of rollercoasters, carousels and water rides. Fun for all ages – albeit mainly children – the park is competitively priced and offers free parking. Perfect for a day when the kids decide what to do!
New Jersey: New Brunswick
Generally considered a commuter town to Manhattan, this student town is a must-visit for younger travelers. Home to Rutgers University, if you are lucky enough to be visiting when the school's football team is playing at home, go cheer on the Scarlet Knights! Full of quirky bars – such as The Frog and Peach, Clydz and the Golden Tavern – you will quickly find a lively crowd any night of the week. For a more serene evening, Harvest Moon restaurant offers excellent home-brewed beers, along with probably the best Pad Thai outside of Thailand.
New Mexico: Roswell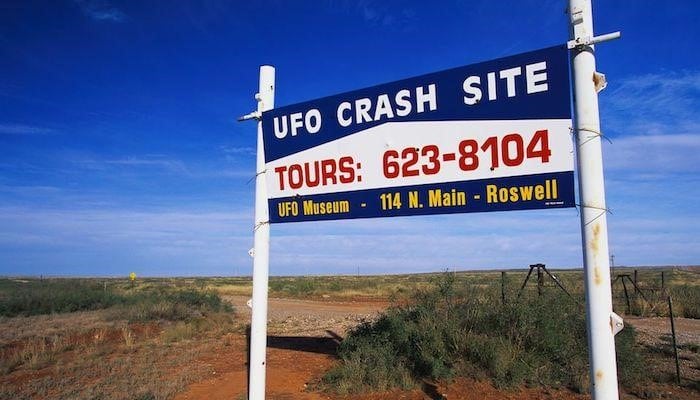 Since 1947's apparent UFO crash, tourists have flocked to Roswell to see if they can uncover any secrets, often on a guided tour of the sights with a local researcher. Whether you're a skeptic or an X-Files fanatic, this tour is great fun and provides some great local information. Aliens not included.
New York: Manhattan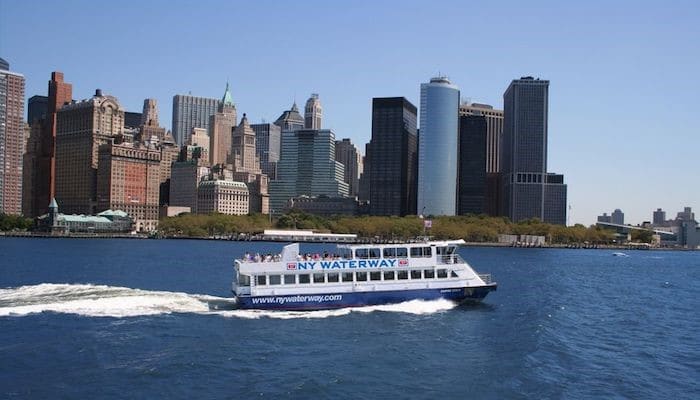 Another state where the list of things to do could take up this whole list, I have plumped for a simple pleasure – preferably at night. The Staten Island ferry leaves regularly from Manhattan's Whitehall terminal and provides breathtaking, postcard-like views of 'The Big Apple' at night. You will also sail close to the lit-up Statue of Liberty, providing many photo opportunities. The ferry is free, too, so it leaves you with even more cash to spend on Fifth Avenue!
North Carolina: Nantahala River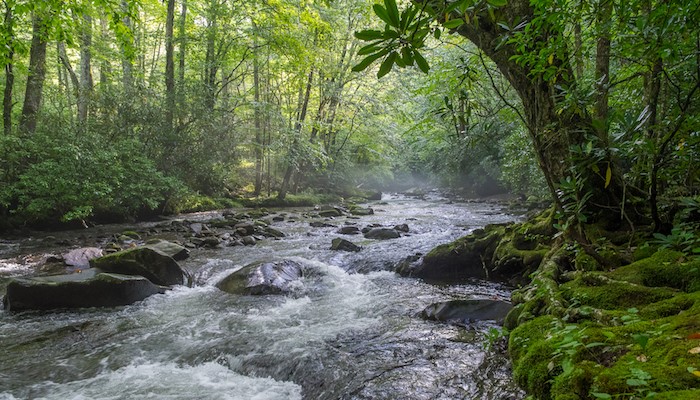 Located near the Great Smoky Mountains National Park, this beautiful waterway is very popular with kayakers and canoeists alike. You don't have to be an extreme sports enthusiast to enjoy the gushing river, though, the scenery alone is worth the trip.
North Dakota: Theodore Roosevelt National Park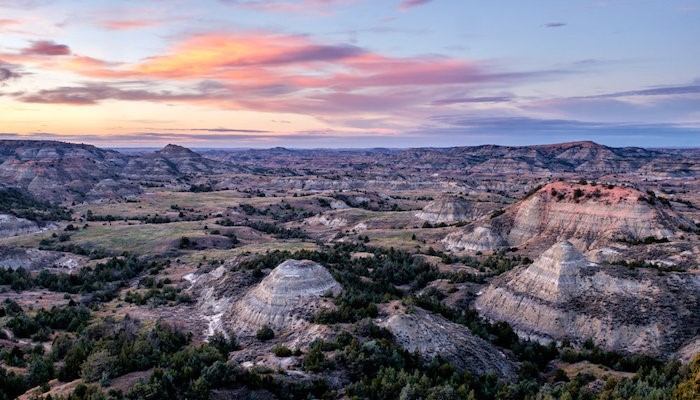 Part conservation center, part historical and cultural reminder of the beauty of the Badlands. The rock formations are quite exquisite and the terrain, although rocky, has many varied landscapes. Perfect for a picnic or a hike.
Ohio: Cincinnati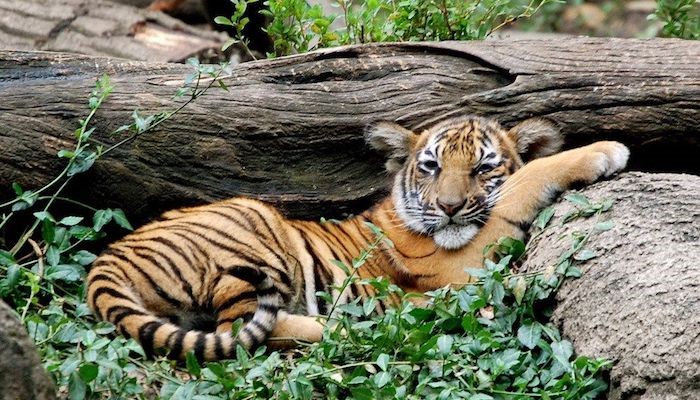 One of the country's oldest zoos features exotic and exciting animals from all over the world, as well as breeding programs to preserve endangered species. Regular off-season price drops make this zoo all the more appealing.
Oklahoma: Oklahoma City
Rather somber for a holiday visit, but the Oklahoma City Memorial and Museum is as informative as it is sad. Featuring a step-by-step guide to what happened that fateful day, as well as a beautiful garden dedicated to the victims – this is a fitting tribute to the fallen.
Oregon: Mount Hood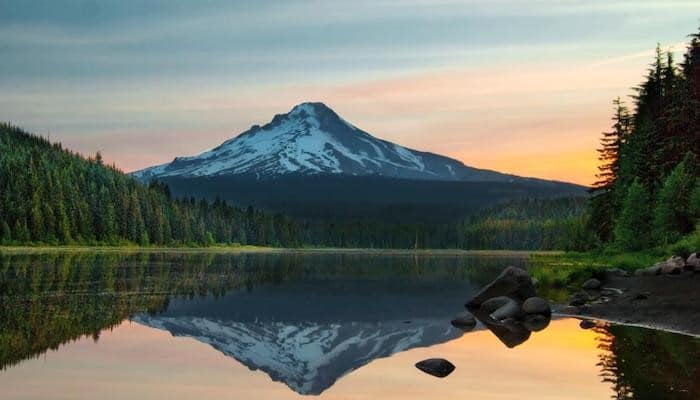 Although inactive in the last 150 years, this volcano is as stunning as it is potentially devastating. Offering skiing, hunting, hiking, and climbing, this is an original and exciting way to spend your time in Oregon.
Related Article: ​18 Best Things to do in Portland, Oregon​​​
Pennsylvania: Philadelphia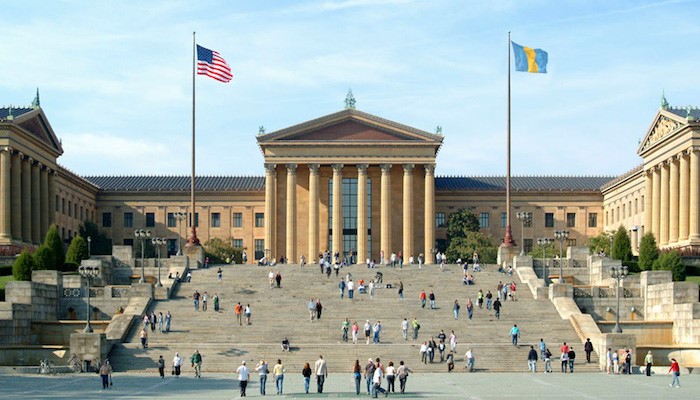 The 72 steps in front of this museum shot to fame in the film 'Rocky', when the eponymous hero jogs his way up all 72 steps as part of his training. A bronze statue of Sylvester Stallone's character is situated at the bottom of the steps, to inspire those who are about to begin their own training!
Rhode Island: Portsmouth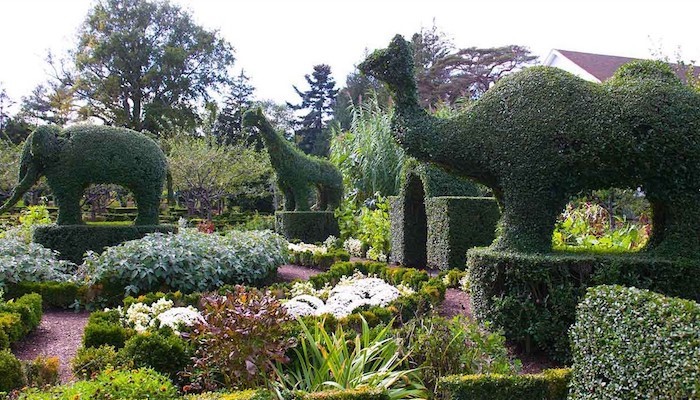 This popular topiary garden features animals and birds, as well as other designs, carved from the garden's plants. Some of the sculptures are incredible, showing sublime skill from the artist who created them. A sure-fire delight for all the family, this is a way of going on safari without any danger.
South Carolina: Myrtle Beach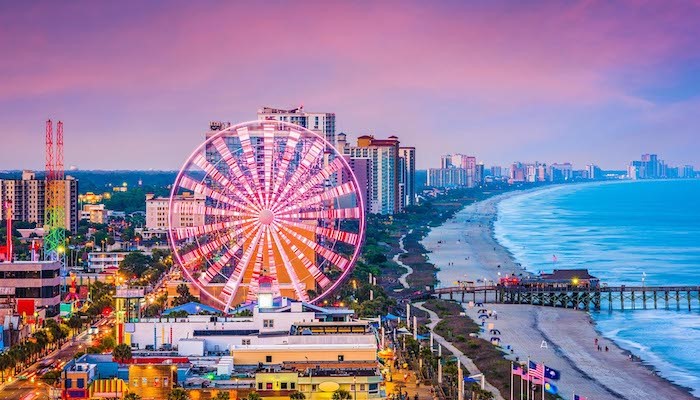 Often referred to as the "golf capital of the world", Myrtle Beach is home to some 120 courses – ranging from the pleasant to the impossible. Even if you're not a golf fan, the city itself is a holiday-makers delight. Miles of wonderful sandy beach sit alongside the relaxing stroll of Ocean Boulevard, meaning you can enjoy the city without putting on your Plus Fours.
South Dakota: Mount Rushmore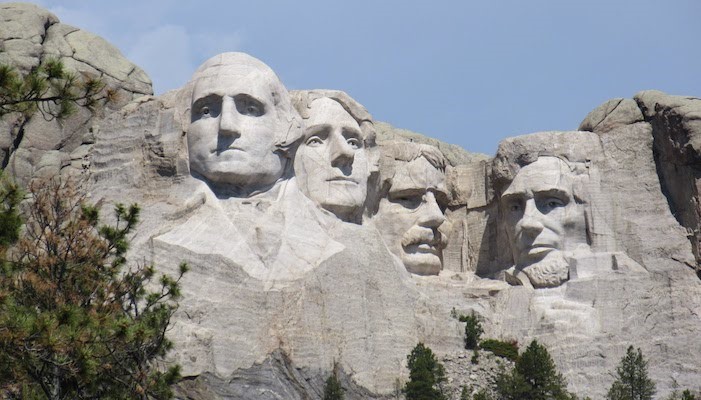 Carved into the granite face of Pennington County's Mount Rushmore are the 60-feet high faces of former U.S. Presidents George Washington, Thomas Jefferson, Theodore Roosevelt and Abraham Lincoln. A genuine triumph of creativity, no trip to the lower of the Dakotas is complete without visiting this superb memorial.
Tennessee: Memphis
Memphis is a city steeped in musical history, from Beale Street to Sun City studios. The jewel in this musical crown is, however, Elvis Presley's home of Graceland. An audio tour guides you around the house Presley shared with wife Priscilla, his gardens and – ultimately – his grave. A free bus runs from the center of Memphis, although hardcore Presley fans may wish to stay at the neighboring Heartbreak Hotel.
Texas: San Antonio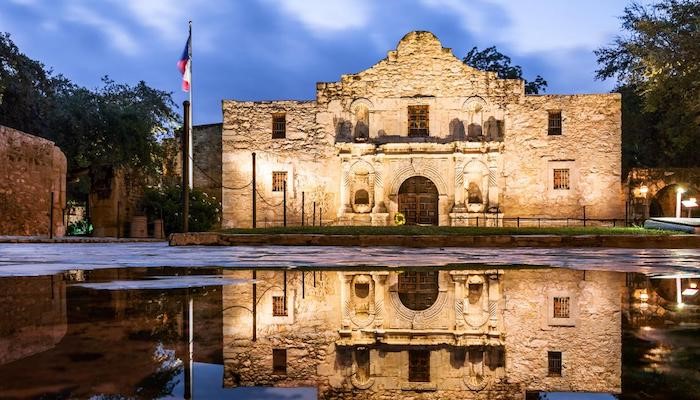 Another little bit of American history, The Alamo was the scene of a pivotal moment in the Texan Revolution. You can visit the fortress compound just minutes from San Antonio's city center, with regular re-enactments and a small museum providing captivating insight into the legendary battle. Another completely free exhibition, this is not to be missed.
Utah: Salt Lake City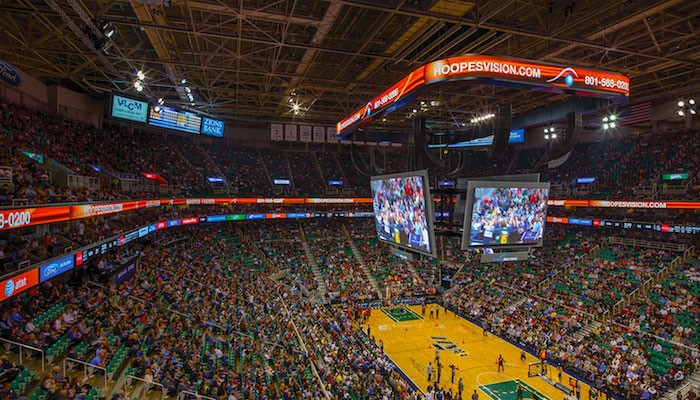 Based in downtown Salt Lake City, the EnergySolutions Arena is home to the Utah Jazz – one of the top professional basketball teams in the NBA's Western Conference. Much more than just a sporting event, an NBA game is an intense deluge of points, often separated by the odd point in 200. Check the Utah Jazz website to ascertain when the Jazz are playing at home.
Vermont: Waterbury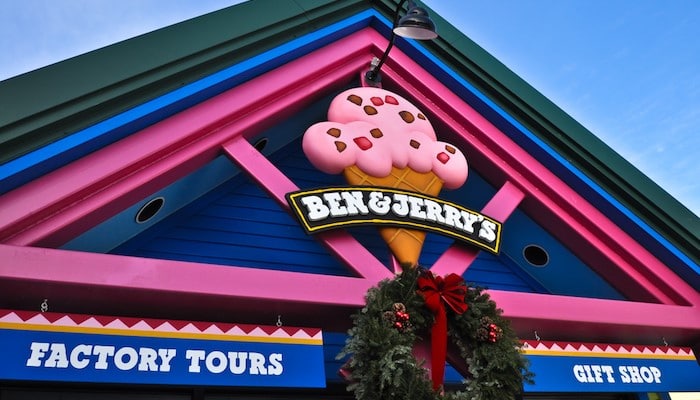 Founded less than half an hour away, Ben & Jerry's main factory is now located just outside the town of Waterbury. The tour of the factory explains the ice cream making process, allowing you to see makers at work. Afterward, you will be taken to the 'Flavoroom' to sample some of their wonderful creations! For less than $5, this trip will make an ice-cream lover's dream come true.
Virginia: Shenandoah Valley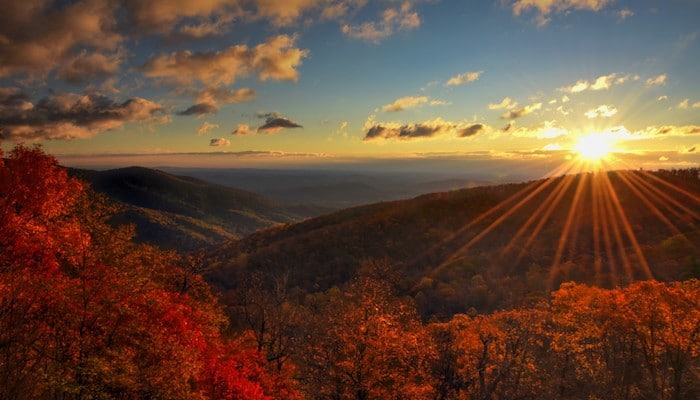 Set in the world-famous Blue Ridge Mountains, Shenandoah Valley National Park is a peaceful 200,000 acres of beautiful views along with the opportunity to get up-close-and-personal with the local deer population. Skyline Drive is a road that runs the entire length of the Park, along the ridge of the mountains, and provides a perfect backdrop to a Virginia sunset.
Washington: Seattle
At the top of Seattle's 600 ft tall Space Needle, is the SkyCity restaurant. A revolving eatery, providing truly amazing views of the city as you dine, SkyCity may be slightly above some budgets. If this is the case, a trip to the Space Needle is still very worthwhile. An observation deck provides the same amazing views, without the expense of dining.
Related Article: ​Where to Find the Best Coffee in Seattle​​​
West Virginia: Wheeling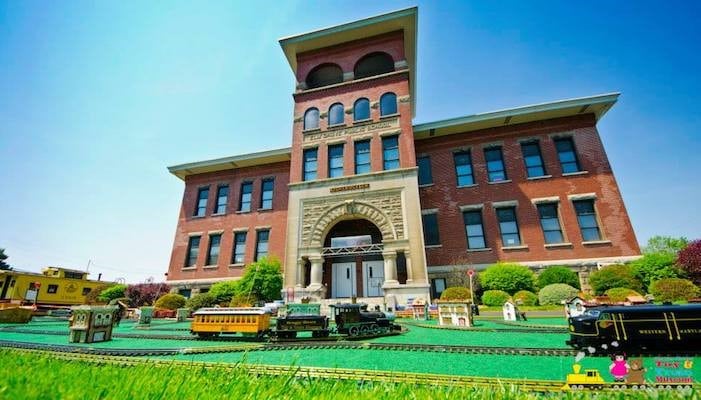 You don't need to be a child to enjoy this toy and train museum. It features an excellent scale model of downtown Wheeling, amongst other superb train layouts. Located in a restored Victorian-era schoolhouse, the rooms of toys through the ages will delight children and take adults on a trip down memory lane.
Wisconsin: Green Bay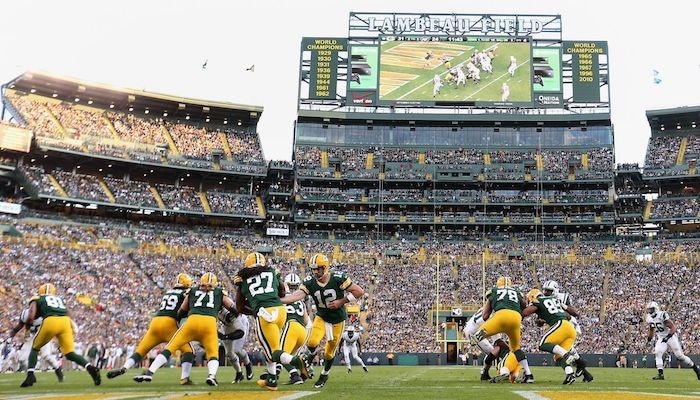 The Green Bay Packers are one of the most successful Gridiron (American Football) teams in the U.S. – based in Green Bay. Lambeau Field (the Packers' home stadium) holds almost 75,000 fans – but tickets are still in short supply. If you aren't lucky enough to be in Wisconsin when the Packers are playing at home, the stadium does tours every weekday.
Wyoming: Yellowstone National Park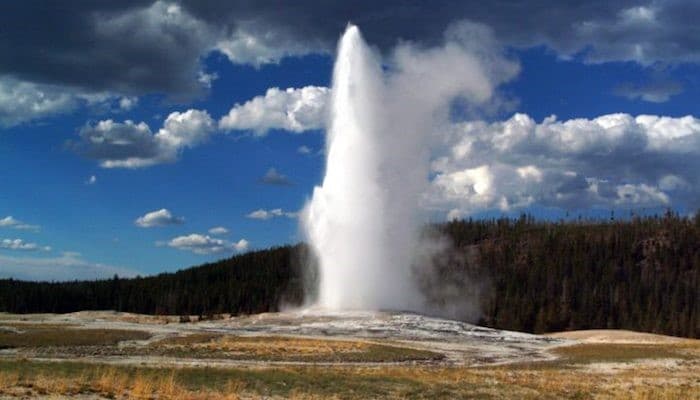 Erupting every 91 minutes in a sea of boiling water, this natural phenomenon known as Old Faithful in the legendary Yellowstone National Park is a popular tourist destination. For those planning to spend a day with the geyser, the nearby Old Faithful Inn provides the perfect oasis to wait for the next eruption.
To your next adventure!
-David Aston
Related Article: ​Road Trip Essentials: A One Stop Shop for All You Need​​​