With So Many Things to Do in California, We Decided to Help You Narrow Down the Options. Here is a List of the Top Places to Go and Things to See in Cali.
With beaches, amusement parks, national parks, a thriving food scene, art, iconic attractions, and more, who could run out of things to do in California? From north to south we have surveyed this state to find the best things to do and places to see. Whether you are traveling to California on a tight budget, or have money to spend, this list has options for everyone. From free things and fun things to must-do-while-in-Cali things, we have it all! Foodies, hikers, beach-goers, amusement part lovers, and wine drinkers are all destined to enjoy their time in this huge state of endless possibilities.
Get ready. Here are the top 15 things to do in California. Be sure to pack your bathing suit, your sunglasses, your adventurous spirit, your appetite, and perhaps even your ski boots because we are traveling to California. During your next trip to the west coast of the United States, refer to this list to make the most out of your Cali vacation.
1. See the Iconic Hollywood Sign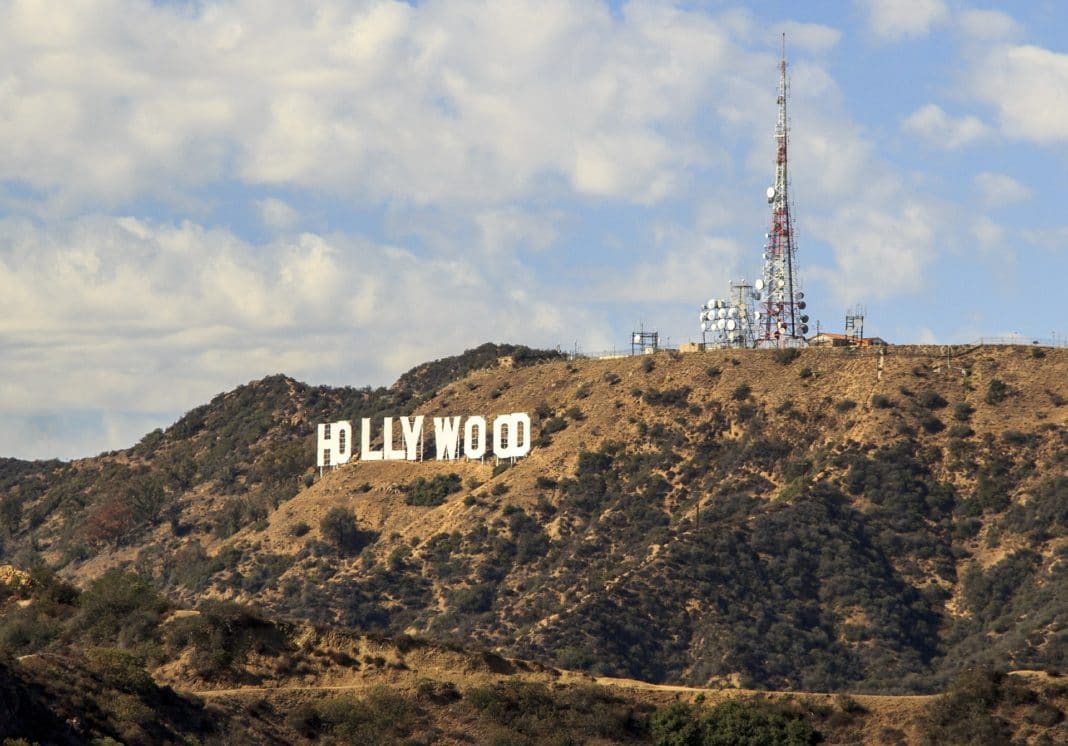 Who can go to California and not see the famous Hollywood sign? This landmark screams Hollywood. Literally. Situated on a hill facing Los Angeles, the bold block letters of the Hollywood Sign stand loud and proud. The sign can be seen from many places around the Los Angelos area. Be sure to click a few photos while you are near the sign to show everyone back home, "Hey I am have arrived!" Nothing says California quite like capturing a photo of the infamous Hollywood Sign. Since you will be in the L.A. area, there is a chance you may also run into your favorite film stars. Keep those cameras out for your next photo opportunity with your favorite television or film star.
2. Visit the Griffith Observatory
If you are searching for the best place to view the Hollywood sign, then you will want to find your way over to the Griffith Observatory. Out of all the areas in town, this spot will give you one of the clearest views of the sign. In addition to a prime viewing location, the Griffith Observatory is also a really cool place to explore.
Admission is free and there is plenty of parking around the observatory. While you are there, don't just catch a view of the Hollywood sign. Visitors must also walk inside the observatory and wander through the exhibits. Here, you can look through telescopes and see just how impressive and awe-striking the world really is. Those fascinated by space and science will find that a trip to the Griffith Observatory will be far worth it. Plus, since there is free admission, why would you not go? See high into the sky and click a few photos of the Hollywood sign at the Griffith Observatory. It is all around a neat place to explore.
3. Walk the Golden Gate Bridge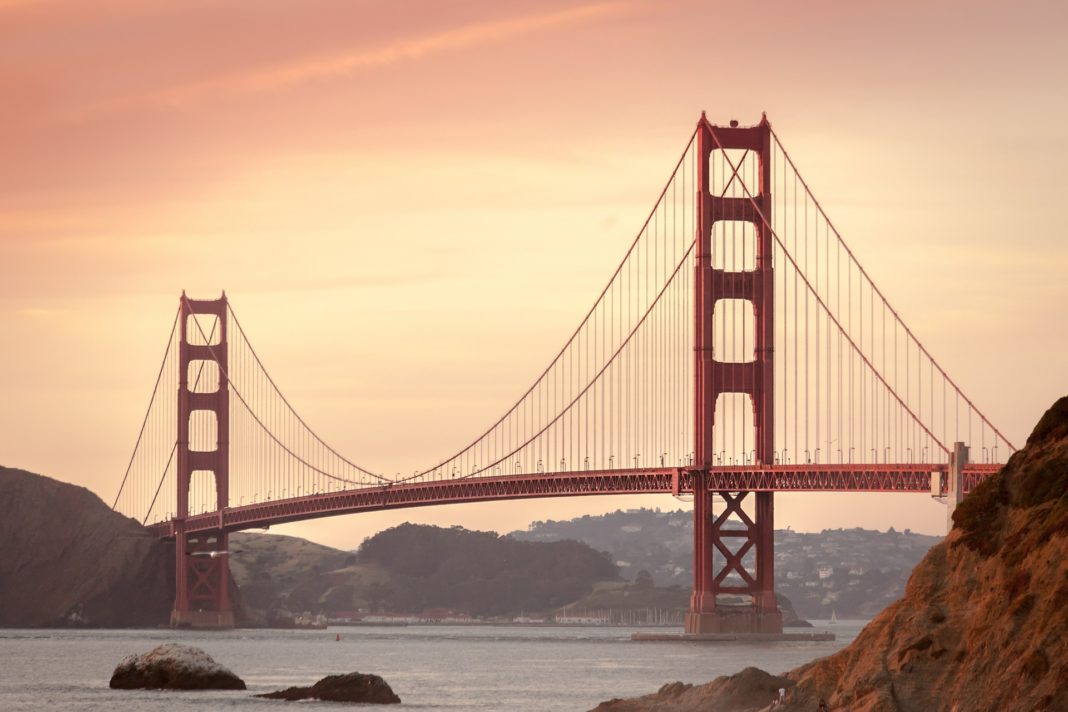 When travelers see the San Francisco morning fog lift to unveil the beauty of the Golden Gate Bridge, they will be left in awe. This famous orange bridge stretches from San Francisco to Marin County. There is no question that the Golden Gate Bridge is an internationally recognized symbol for San Francisco. Just look at that stunning and simplistic design. It is no wonder why travelers come from all over the world to see the Golden Gate in person.
Hills roll in the background and the San Francisco Bay water runs beneath the bridge. The view is certainly beautiful enough to take your breath away. Whether you come in the morning, afternoon, or evening, the Golden Gate Bridge will be waiting for you. Travelers can choose to view this landmark from afar or walk across it. Take your pick (and a pic while you are at it). At one-mile-wide, we recommend walking or biking across the Golden Gate Bridge because when in California…
There are also spots nearby where you can grab lunch and picnic with a view. Take advantage of the diverse, authentic cuisine found in San Francisco while you are in the city. There is much to do just within San Fransisco itself that we recommend spending at least a few days exploring the city.
4. Stroll the Santa Cruz Beach Boardwalk
Located in Santa Cruz, California, this boardwalk has one of the state's oldest amusement parks. The boardwalk is conveniently placed on the oceanfront, so catching a stunning view of the sunset on the Pacific Ocean will be a must. Whether you decide to go on a few rides, play some arcade games, or simply stroll along the Santa Cruz Beach Boardwalk, you are sure to have a fun time.
Admission into this classic seaside amusement park is free. Score! Visitors who wish to ride the rollercoasters can purchase tickets per ride, per day, or per season. At the boardwalk, you will also find all of the staple boardwalk foods. Soft serve ice cream, nachos, corn dogs, pizza by the slice, popcorn chicken, and boardwalk fries are all for sale. They are not the healthiest of options, but for those craving amusement park foods, you will surely find your cravings satisfied at the Santa Cruz Beach Boardwalk. When in California, this is an especially great spot for families with kids to visit. With so many rides to go on, kids will have a blast at the boardwalk. Constant smiles will be on everyone's face.
5. Hike Yosemite National Park
Lace up your sneakers, put on your hiking apparel, and fill up your water bottles. Active and outdoorsy travelers must visit Yosemite when in Cali. Among the best attractions in California is Yosemite National Park for its undeniable beauty. There is so much to do within Yosemite that we highly recommend setting aside ample time to explore this park. One of those things that must be on your list is to hike Half Dome. A trip to Yosemite will also include a view of the tallest waterfall in the United States. That being, Yosemite Falls. In addition, the world's largest granite monolith, El Capitan, is housed within Yosemite National Park. There are so many sights to see within Yosemite. We hope you have enough time! From hiking and rock climbing to backpacking and camping, we know you will enjoy your time at Yosemite National Park. Everyone does.
Fun fact: Did you know that Yosemite is the second-ever national park in the United States? You learn something new every day. Tuck that fun fact away for your next trivia night.
6. Swim, Surf, and Hangout at the Beach
Since California is located on the coast, there is no shortage of beaches to visit. Sprinkled up and down the coastline, there are many prime places to suntan, surf, swim, and relax on the shore. If you want to visit the top California beaches, then check out these best beaches in California to visit during your trip. Another reason why you have to go to the beach in Cali is that you will be situated alongside the Pacific Ocean. That means, every evening is another opportunity to watch the sky roll from blue to pink and orange. Sunsets on California beaches are unlike anything else. Don't miss your chance to take in multiple, dreamy sunset views during your stay.
As far as beachy things to do in California, there is more to do than swim and surf. There are a plethora of other water sports to try while in Cali. Travelers can go kayaking, canoeing, snorkeling, stand-up paddleboarding, boating, and windsurfing. Make the most of your time and try them all on your vacation!
7. Go Wine Tasting in Napa Valley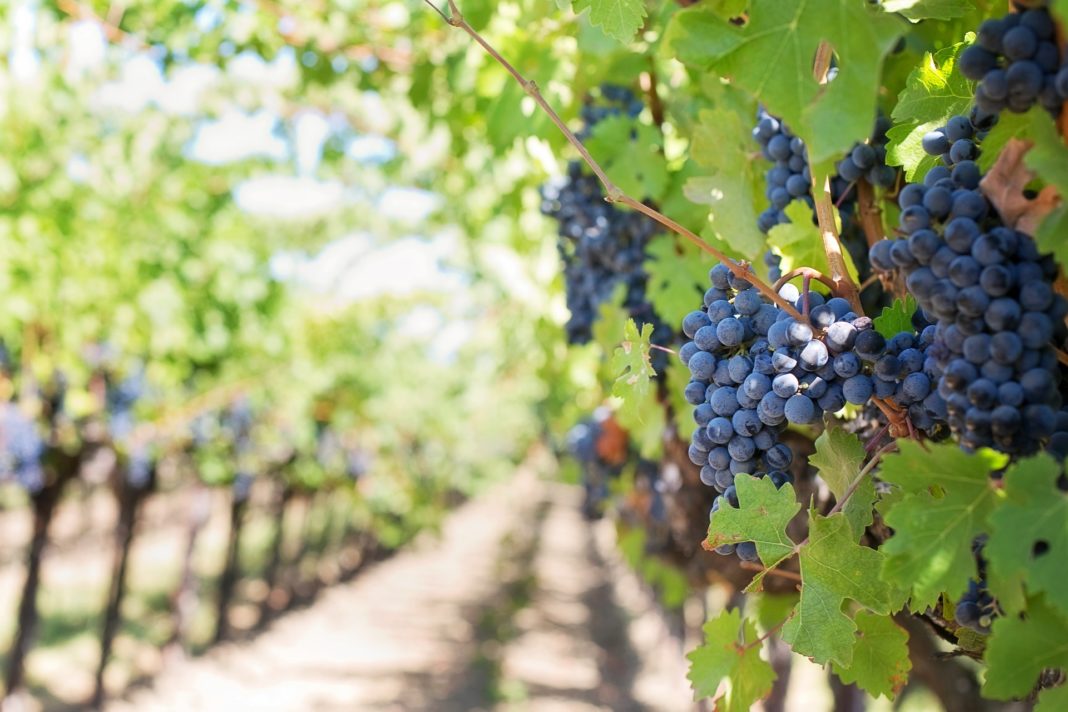 There are over 400 wineries in California's Napa Valley. Wine lovers must check out the Wine Country on their trip to Cali. And we have even better news. We already revealed the best Napa Valley hotels and resorts to stay at during your trip. Check out these spots when planning for your trip to the splendid area of Napa Valley. Each of the hotels and resorts we surveyed are fantastically placed within the Wine Country. They offer comfortable accommodations that travelers will enjoy.
Even those who do not drink wine will enjoy a trip driving through the scenic landscape of Napa. Though Napa is known for its wine-tasting, there is much more to see and do within the area. With tasty food, hot air balloon rides, and a vast array of spas within Napa Valley, how could you pass up on the opportunity to visit this place while in California?
8. Visit Disneyland Resort
While in Anaheim, California, travelers must visit Disneyland Resort. We have already gone over the best rides within Disneyland Resort, which you have to check out before your visit. At Disneyland Resort, you can ride all of the rides, eat all of the funnel cake, and smile until your cheeks hurt. A trip to this amusement park is always memorable. It must be on your list of things to do in California. Plus, if you go to the park this fall, then you will find pumpkin churros for sale. Yes, you heard that right. Disneyland Park is putting a spin on the traditional churro pastry by adding seasonal pumpkin flavor. Can you say yum? All the more reason to take a trip to Disneyland when in California this fall.
9. Check Out Palm Springs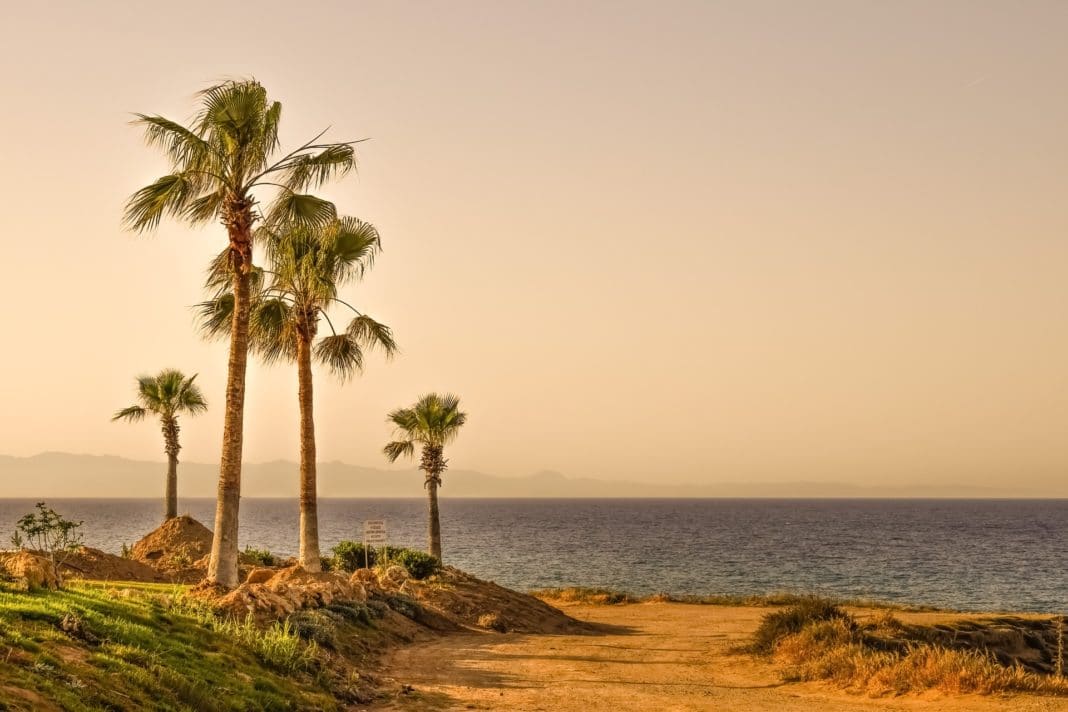 When in Southern California, Palm Springs is another top place to be. There are museums, restaurants, boutiques, botanical gardens, and more within the area. When looking for free things to do in California, take a trip to Palm Canyon Drive and see the infamous Palm Springs Walk of Stars. Travelers can follow their favorite stars and pop into nearby shops and cafes. Joshua Tree National Park is another main attraction in the Palm Springs area for outdoorsy travelers to explore. The park is open 24 hours a day which means endless camping, stargazing, and adventuring within Joshua Tree. For even more fun things to do in Palm Springs, see the article we wrote about the best things to do in Palm Springs!
10. Tour Warner Bros. Studio
A studio tour inside Warner Bros is one of the most popular things to do in California. Visitors who love film and television can venture into a real working Hollywood studio. Dreams really do come true! On the tour, you will be able to see the sets and soundstages of television and film favorites such as Gilmore Girls, La La Land, and The Big Band Theory. See the props, the costumes, the outdoor sets, and more on this jam-packed 3-hour tour of Warner Bros. Studio. Is a 3-hour tour not enough time for you? If you want to take things up a notch, you can. An alternative to taking the Studio Tour is for travelers to partake in the Deluxe Tour. The Deluxe Tour is longer in duration at 6-hours and gives visitors exclusive access to more sets, sites, and studios. Only die-hard tv and movie fans take the Deluxe Tour. Is that you? Reserve your spot and get ready to see Hollywood come to life. As far as top things to do in California for the film fanatics, Warner Bros. is your place to be.
11. Explore Sequoia & Kings Canyon National Park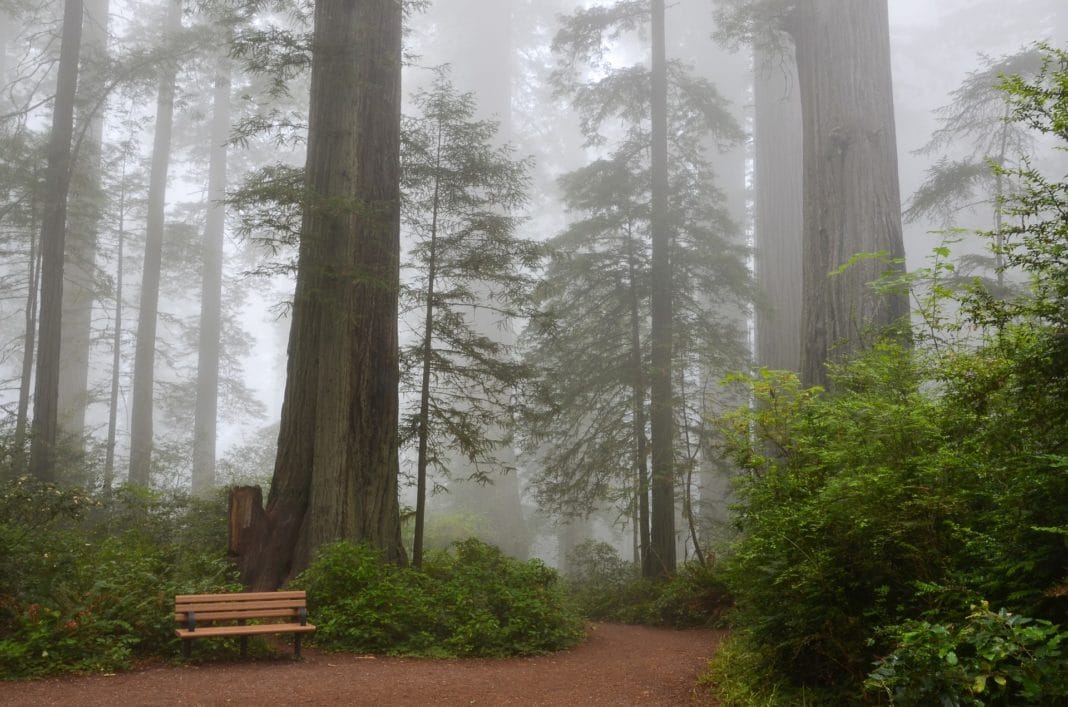 Welcome to the Land of Giants. Within Sequoia National Park there are huge mountains and deep canyons. Of course, we cannot forget Sequoia National Park's main attraction. That is, General Sherman Tree. General Sherman Tree happens to be the largest tree in the world at a mighty 275 feet tall and 36.5 feet wide. This giant sequoia is impressive in photographs, but nothing can compare to seeing the tree in person. There is no tree like it in the world. Literally. One main reason why people come to this national park is to set their eyes on the world's tallest tree. We highly recommend you do so too during your trip to California.
There is more to do at this national park than seeing an up-close view of General Sherman Tree. At this park, travelers can also go hiking, rock climbing, backpacking, camping, picnicking, or take a simple drive through the mountains and stop at the multiple overlooks. There are four lodges within the park (two open year-round), where travelers can rest if camping isn't their thing. In the winter when the snow begins to fall, click on your ski boots and go cross-country skiing through the sequoia groves. On your list of things to do in California, be sure to explore Sequoia & Kings Canyon National Park. The possibilities are endless within this park.
12. Visit Universal Studios Hollywood
After you see the Hollywood Sign, visit Griffith Observatory, and take a tour of Warner Bros. Studio, you must visit Universal Studios Hollywood. All things entertainment are found within this place. There are theme park rides, shows, and a movie studio to explore. Universal Studios Hollywood has it all. If you are traveling with a family, then you can rest assured knowing that the kids will enjoy their time at Universal. No one leaves without a bucket full of fun new memories. Universal is a great time for the whole family and one of the best places to be in Los Angeles. Add it to your list of things to do on your next trip to California!
13. Ski at Lake Tahoe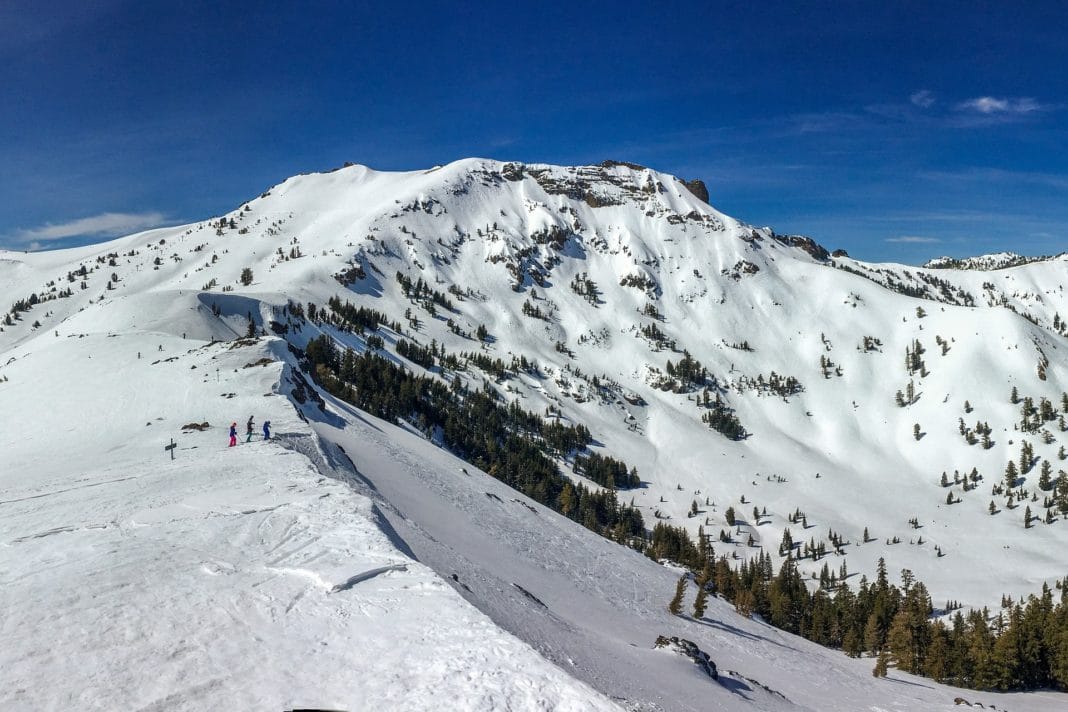 There are certainly beachy things to do in California. Surf, swim, paddleboard, sunbath. However, did you know that you can also ski in Cali as well? Talk about the best of both worlds. There are winter things to do in California too! When winter comes, travelers can spend a morning skiing on the slopes and an evening watching the sunset on the coast. You may be pushing it on time, but it is possible. A drive from Lake Tahoe to the coast will take between 4-5 hours (aka, the perfect amount of time to catch the sunset on the beach).
There are multiple ski resorts in Lake Tahoe. Grab the best deal and set off on your wintery escape to Lake Tahoe. When you arrive, strap on your ski boots and get ready for fun. At the top of the lift, breathe in the crisp mountain air. Take in the view of the snowcapped peaks in the distance and the frosted lake below. As you glide down the fresh powder, try not to get too distracted by the surrounding beauty of Lake Tahoe.
14. Tour Hearst Castle
Hearst Castle is a lavish estate located on the central coast of California. Construction of the estate began in 1919. In 1954, a few years after the passing of owner William Randoloph Hearst, the property became a California State Park. On a guided tour of the property, visitors will learn about the history of the estate and survey its great beauty. The grounds showcase impressive designs, detailed décor, and well-maintained gardens. There is also a plethora of art and antiques to see within the castle. Should you be in the area during your trip to California, a stop by Hearst Castle is a must.
15. Hike Through Redwood National Park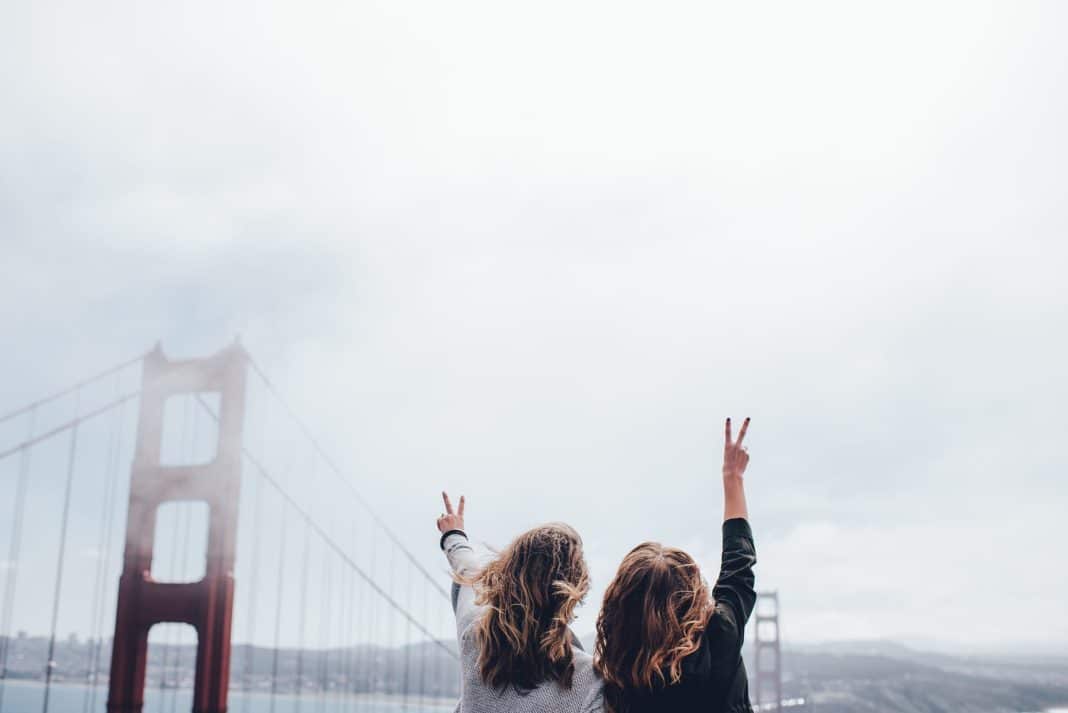 With a name like Redwood National Park, travelers can expect to see gigantic redwoods within this park. These trees are some of the largest and oldest trees in the United States. And wow do they age with great beauty. In addition to the massive trees, there is also tons of wildlife to be on the lookout for when visiting this national park.
Situated on the scenic coastline of Northern California, there are nearly 40 miles of beauty to discover within Redwood National Park. Travelers can choose to take a light stroll in the park or go on an all week camping expedition in the park. There are four campgrounds located on the property where travelers can pitch a tent and make themselves at home for as long as they please. In addition, there are eight backcountry sites to camp at. Adventurers who don't feel up for camping or hiking can also choose to take a scenic drive through the giant forest. Whether you have 30 minutes, one day, or one week, a trip to Redwood National Park is worth every moment you can spend here. Be sure that a trip to this national park is on your list of places to go and things to do in California.
So Many Things to Do in California… Plan for Enough Time.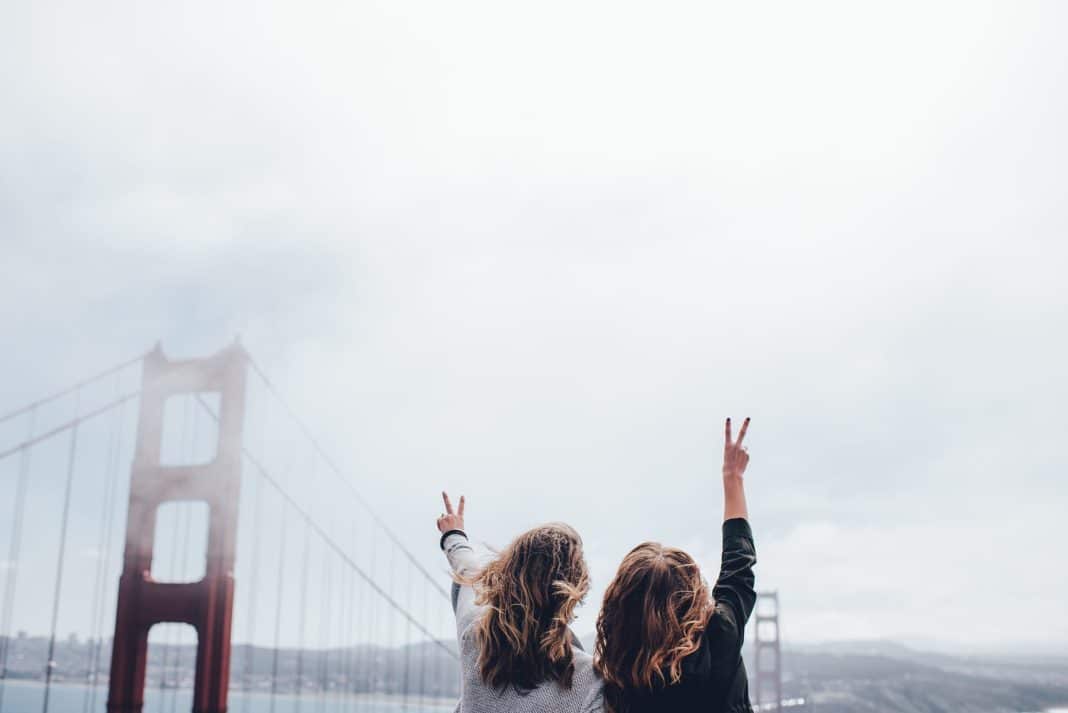 California has beaches, forests, ski resorts, live entertainment, shops, and iconic landmarks. There are so many things to do in California. The food scene is a whole different arena to explore. There is, of course, the famous In-N-Out Burger. Avocado toast is rumored to have origins in the San Fransisco Bay area. Korean BBQ is not difficult to come by in California. Sourdough bread is found in every bakery. And don't get us started on California's steller burrito game. From food and art to outdoor activities and entertainment, we hope you planned for a long stay in Cali. A one-week trip will certainly not be enough time to see all there is to see within this state.
The state itself is huge, which means there is much to do in Cali. During your trip, there are so many possibilities of ways to spend your time. Take a road trip from north to south or south to north. Settle within one area and explore every part of that city, or stay on the move and cover as much land as you can. Spend time lounging at the beach or skiing down the slopes at Lake Tahoe. Because of how much there is to do, you can customize your California vacation to meet all your wishes! We have barely scratched the surface on fun things to do in California.
Those who have traveled to California before, what are your favorite places to visit, foods to eat, and/or things to do in California? Share with us in the comments section below!