Lake Tahoe is an integral part of the California lifestyle. In fact, people from all over the globe travel here to experience the quintessential outdoors vacation experience. From camping to hiking, and participating in water sports, there are plenty of things to do in Lake Tahoe.
Here, you get the best of all worlds. Rugged mountains frame a picturesque lake scene and the woods gently grace the beach, their branches blowing under a balmy breeze. With all the things to do in Lake Tahoe, it's no wonder it's a top adventure spot for locals and travelers alike. In case you're wondering what to do, we're here to give you a run through of all the fun things to do in the area. Let's go!
Hot Spots and the Best Things to Do In Lake Tahoe
Summer is coming and spots get booked up fast. The heat wave is just about to roll in. If you're trying to book a last-second trip to Lake Tahoe, you'd better get on it.
1. Pay a Visit to Emerald Bay State Park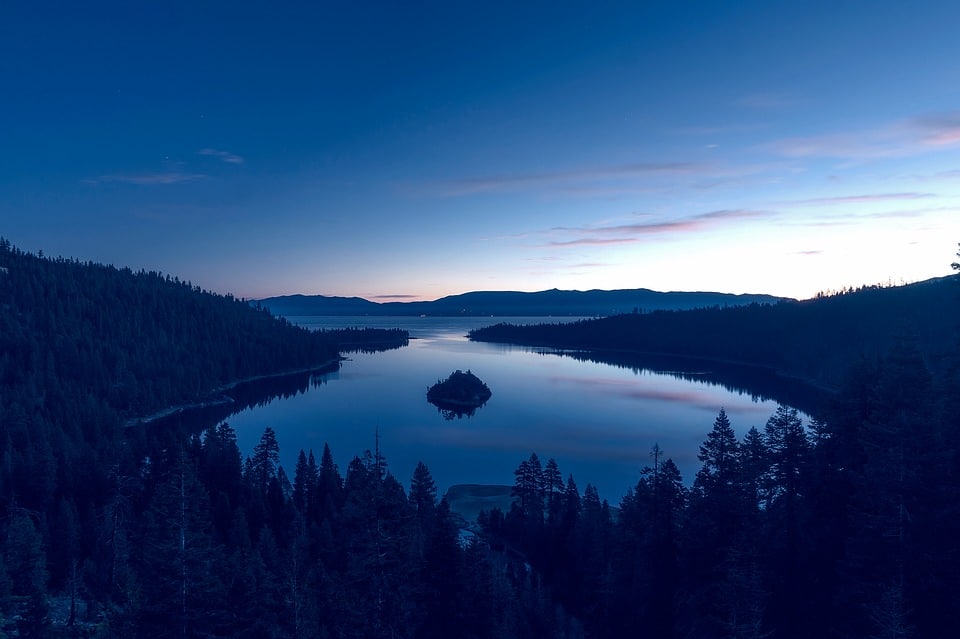 In 1969, Emerald Bay was designated a National Natural Landmark for its panoramic mountain views and glacier-carved granite. The stunning natural beauty, fascinating geology, and history of this unique island make it well worth a visit.
Furthermore, if you're looking to spend a night or two, the State Park includes two campgrounds, Boat-In Camp and Eagle Point Campground. The scenic Rubicon walking and hiking trail winds its way through the bay. Make sure to bring a good travel camera when you go. Along the way, you'll find some epic lookout points at Eagle Point Campground, Vikingsholm, and DL Bliss State Park. Vikingsholm is one of the finest examples of Scandinavian architecture on the west coast. You should also check out the "Tea House" on Fannette Island.
Routes
Since there is no vehicle access leading to the lake shore of Emerald Bay or Vikingsholm, most guests opt to walk the lake from the Vikingsholm parking lot. Other options include taking the Rubicon Trail or arriving via kayak or private boat. In the summer months, visitors to Emerald Bay State Park enjoy the top things to do in Lake Tahoe. Hiking, swimming, scuba diving, kayaking, boating, and sightseeing top the list.
2. Take A Tour of Vikingsholm
This isn't your run of the mill tourist activity. While it's known for being the finest example of Scandinavian architecture in the western hemisphere, you'd be surprised how few tourists know about Vikingsholm. Located in Emerald Bay, this picture-perfect castle highlights the surrounding natural beauty while boasting man's architectural ingenuity. Taking a tour is honestly one of the coolest things to do in Lake Tahoe.
History of Vikingsholm
To say nothing of Vikingsholm would be a shame. Vikingsholm is one of the very first summer homes built in Lake Tahoe. Ben Holiday, a stagecoach magnate and early day transportation king, built a home there in the late 1860s. Twenty years later, he sold his property to Paul Kirby. Throughout the 1920s, the land passed back and forth between different buyers until it landed in the hands of a woman named Lora Josephine Knight. The area reminded her of fjords she had seen on numerous trips to Scandinavia. She decided to model the home after Swedish designs and hired Lennart Palme, a Swedish architect to design it.
During the 1950s, the state acquired the land. Today, it is part of the Harvey West Unit and of Emerald Bay State Park. You can tour the house during the summer months and the stunning natural scenery can be enjoyed year-round by those who seek it.
3. Spend the Day Picnicking at D.L. Bliss State Park
Come and treat yourself to one of the best things to do in Lake Tahoe. Campers and day-tripping visitors love D.L. Bliss State Park. Given that it's one of the tucked away location, it is a great place to swim, scuba dive, relax on the sand or just picnic. Lester Beach is a great location to launch your kayak, paddle board, or canoe. Keep in mind that trailers are not allowed in the day use parking lots. From promontories like Rubicon Point, you can see over one hundred feet into the depths of Lake Tahoe below.
4. Take Your Dog to Pet-Friendly Campsite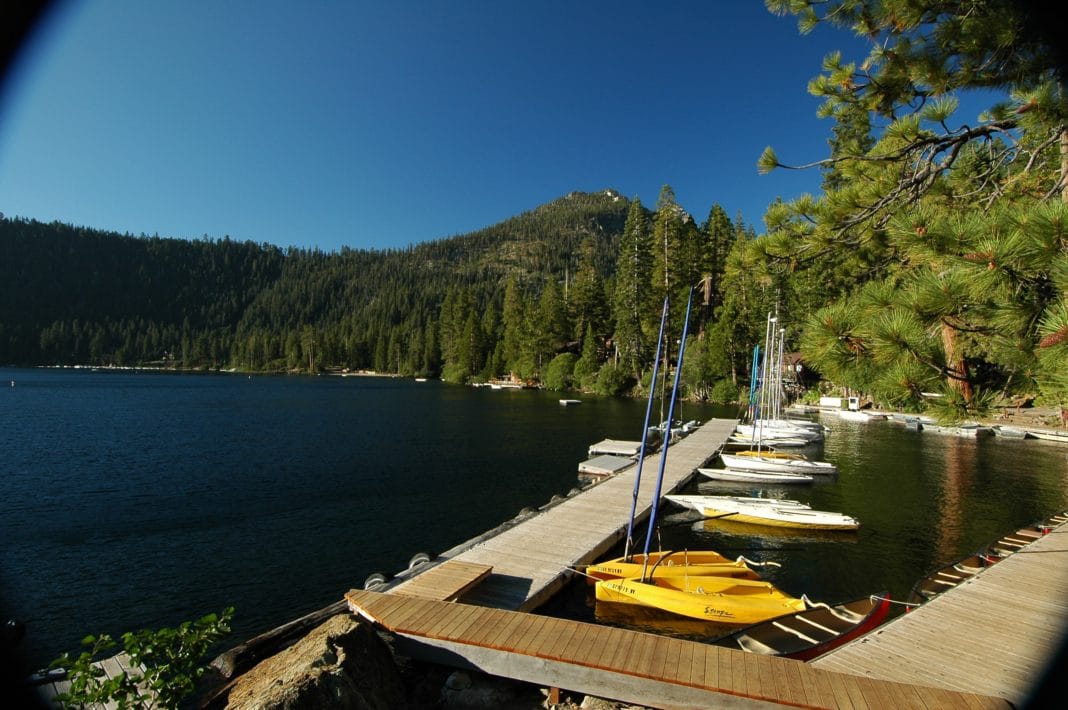 Are you looking for a pet-friendly campsite to bring your dog? Fallen Leaf Campground offers just the spot. Nestled away on the north shore of the Fallen Leaf Lake and adjacent to Taylor Creek, it offers a scenic escape from the crowds. It's a great base camp to explore all the recreational sites in the area too.
You can't find a spot in Lake Tahoe that's completely off the grid though. Fallen Leaf is a pretty popular campground and tends to get booked fast. So, if you're interested in booking a more private campsite nestled among towering native pine, aspen, cedar, and fir, this could be the spot for you.
While Fallen Leaf Campground doesn't offer lake views, it does offer some pretty great opportunities nearby for boating, tubing, windsurfing, and waterskiing. While fishing is available at both lakes, you'll definitely have better luck over at Lake Tahoe.
5. Go Beachside Camping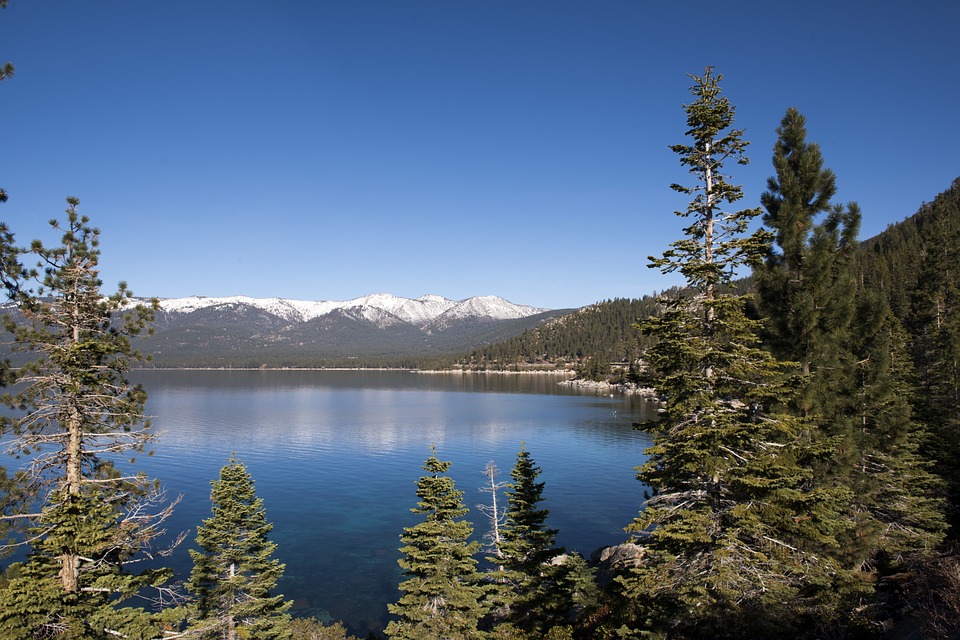 Are you all about the views? You're not going to find a more beautiful place to spend your summer than Meeks Bay Resort. Here, stunning white sand beaches meet vibrant turquoise waters. It honestly looks more like a Santorini dream than a spot on the California/Nevada border. You'll find Meeks Bay Resort located on the west shore in California, 20 miles south of Tahoe City. Beachside camping is among the best things to do in Lake Tahoe.
Toss down your towel, work on your tan, and cool down in the water. Adventure awaits! At the adjacent marina, you can rent kayaks, pedal boats, stand up paddle boards (SUP), and powerboats. While there are plenty of RV and tent sites available, this is one of the most popular spots in Lake Tahoe, so you should make your reservation far in advance. For those who prefer indoor lodgings, there are also cabins available for rent. Pets are not allowed at Meeks Bay. Make sure to leave your pup at home.
6. Find the Prime Spot for RV Camping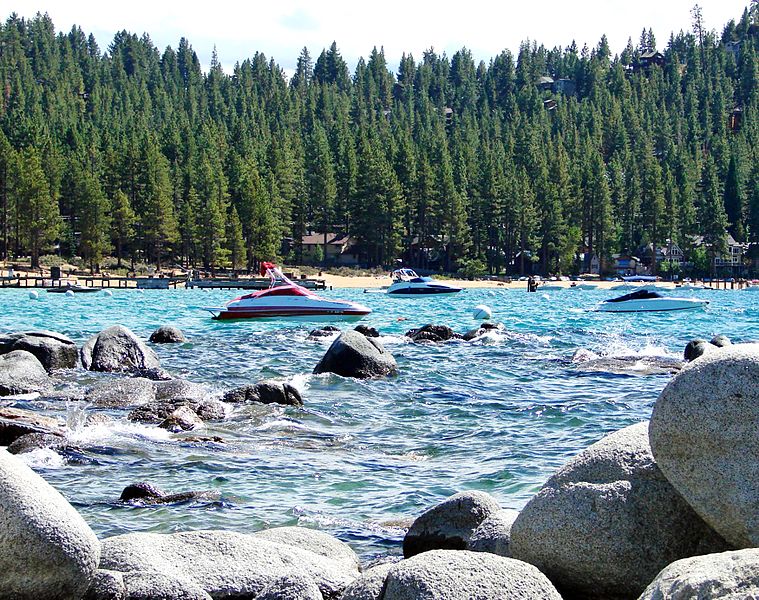 Are you worried about finding a place to park that massive RV? Don't worry. We've got you. If you're looking for the best RV site for Lake Tahoe Camping, it's Zephyr Cove Park – hands down. This lovely beach and full-service marina are conveniently located next to everything you might need. You'll find this park on the south side of Lake Tahoe, just across the street from the beach. Whenever we've been here, we had a hard time saying goodbye.
What You'll Find There
At Zephyr Cove, all of the RV sites are fully-equipped with hookups. This includes cable and Wi-Fi. Families will especially love the camping experience with all the comforts of home. Did we mention that the main house even has heated floors and a coin laundry service? This is super helpful if you plan on spending a few days or more on-site and don't want to feel too grubby (we all know how it is).
Equally important, when booking your site, check and see if 178 or 179 are available. Both back up the gorgeous surrounding forest and offer the quietest places to stay. You can thank us later.
Last but not least, catamaran trips depart daily from the Zephyr Cove Marina. Couples, we're talking to you – what better way to enjoy the beauty that Lake Tahoe has to offer than a sunset champagne cruise? When you're there, you should definitely take advantage of this!
7. Cycling Enthusiasts – Get Your Fix
Are you one of those people who bring your bike pretty much everywhere? When you're at Lake Tahoe, sooner or later you will be. Stop your search for the perfect and book your stay in paradise of Sugar Pine Point State Park. This quiet wooded scene is excellent for tent camping. A small, clear path is perfect for cyclists and mountain biking enthusiasts.
What better way to get a workout than riding around the beautiful shores of Lake Tahoe? While all of the sites are gorgeous, there's one loop that stands leagues above the rest. The 126-175 loop takes riders up to the lovely Lily Pond (which is a pretty great spot for photo ops too by the way).
Furthermore, if you're looking for a longer route, head out to the paved bike path connecting Sugar Pine Point State Park and Tahoe City. It's about 10 miles long and quite the popular route. The lake shore at Edwin Z'berg National Preserve is just a short ride away or a ten-minute walk from the campground.
8. Go Hiking at Cascade Falls Trail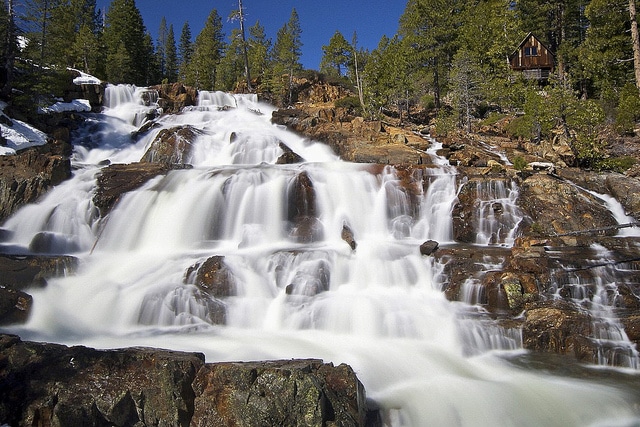 This is a great easy and moderate hike to a beautiful waterfall. You can find the trailhead located off Highway 89 of South Lake Tahoe across from Inspiration Point. There is a small parking lot with limited spaces. First, the trail winds through forests and over stone steps. Next, you'll find yourself at excellent viewpoints of Cascade Lake, Emerald Bay, and Lake Tahoe along the way.
While there isn't a lot of elevation change, there are a lot of challenging spots with large rocks and boulders to navigate. As long as you wear good hiking shoes and dress for the weather, you should be fine.
We suggest packing a backpack with some picnic food. Once you get to the falls, it's the perfect place to stop and set up shop. The surrounding granite cliffs are impressive to say the least. There are also multiple pools to take a dip in.
Keep in mind this is one of the most popular hiking trails in Lake Tahoe. It fills up quickly. Make sure to get there early in the morning to secure a good parking spot. The best time to see the falls is in the spring and early summer when Cascade is roaring from runoff snow. By the time June hits, the falls will be perfect.
9. Explore Desolation Wilderness
"Walk quietly in any direction and taste the freedom of the mountaineer. Camp out among the grass and the gentians of glacier meadows in craggy garden nooks." – John Muir
Welcome to Desolation Wilderness. This sprawling national forest spans some 63,960 acres of sub-alpine and alpine forests, granite peaks and glacier-carved valleys and lakes. You can find the park located west of Lake Tahoe and north of Highway 50 in Eldorado County. It is jointly administered by both the Eldorado National Forest and Lake Tahoe Basin Management Unit.
Furthermore, the area was initially part of the Lake Tahoe Forest Reserve, established in 1899. In 1910, when the first tourists began to trickle in over dirt road paths, the area was deemed part of the Eldorado National Forest. In 1969, Desolation Wilderness was included in the National Wilderness Preservation System. As a national forest, it's up to us to protect, preserve, and respect this land. Enjoy your visit, just make sure to leave no trace so that posterity can enjoy its pure and unaltered beauty.
10. Go Skiing at Heavenly Mountain Resort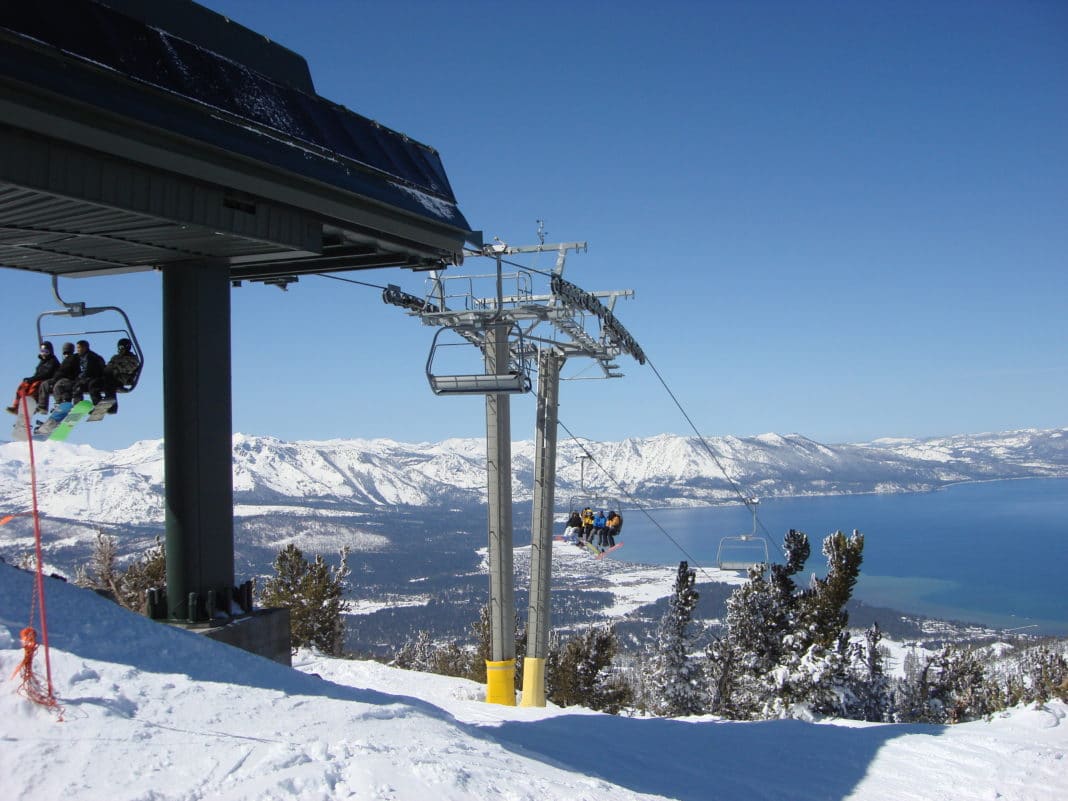 Okay, it's not ski season just yet but we can dream, right? Come November and December, Lake Tahoe transforms from a watersports hotspot to a snowy dream. When you visit, stop by Heavenly Mountain Resort truly lives up to its name.
This massive resort offers 97 ski runs and 30 ski lifts. When the sun goes down, you can enjoy numerous resort activities. Heavenly Mountain offers plenty of recreational activities for casinos, nightclubs, and after-ski parties. You'll never be bored here. For a real winter treat, book a stay at this ski resort and have fun hitting the slopes. Skiing is one of the things to do in Lake Tahoe during your stay. It just never gets old.
11. Roam Around Humboldt-Toiyabe National Forest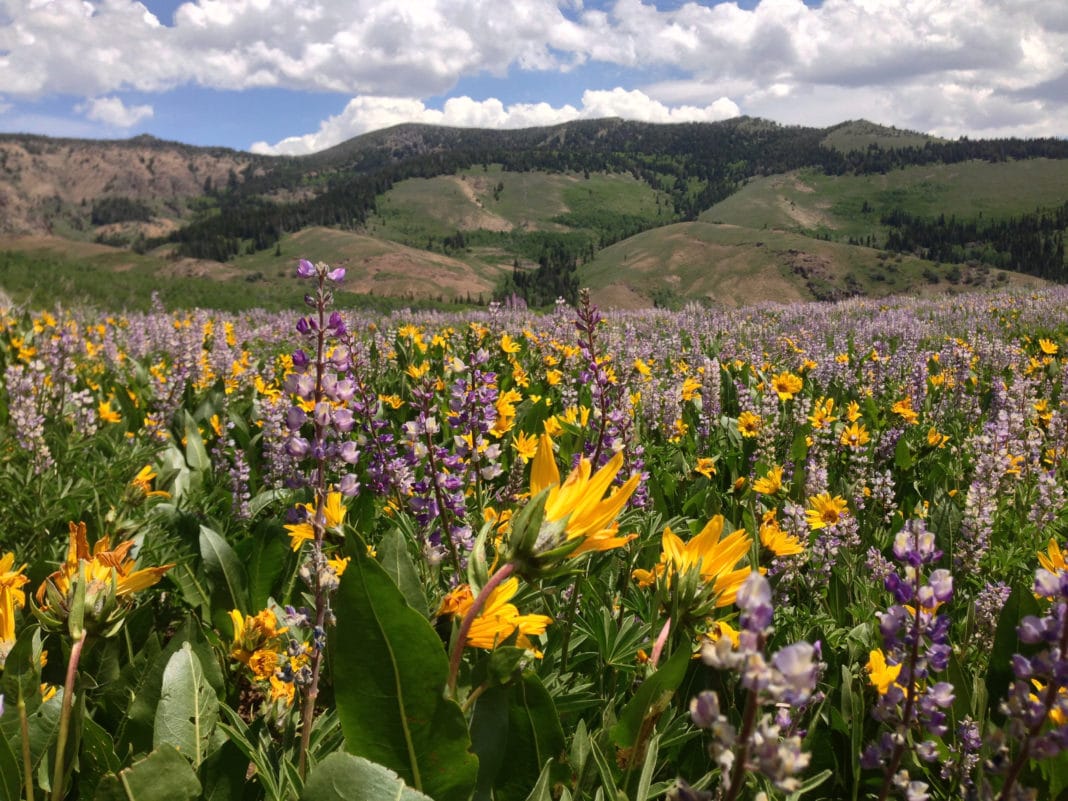 When you get the chance, come and explore 6.3 million acres of spectacular forest. Its massive size makes Humboldt-Toiyabe National Forest the largest of its kind in the 48 lower states. While most of the park is technically located in Nevada, there is a small sliver of territory in California.
Recreation of all types can be experienced here year-round. Click here for a list of the best hiking and camping spots in the area. Experiencing Humboldt-Toiyabe National Forest is truly one of the best things to do in Lake Tahoe.
Go Explore the Best Things to Do In Lake Tahoe
Lake Tahoe offers the perfect activities for nature lovers and adventure enthusiasts alike. Whether you're a hiking enthusiast, boater, water skier or rock climber, you'll love this stunning region of Northern California.
We hope you enjoyed reading our list of the best things to do in Lake Tahoe for your next big vacation. Do you have any favorite places you'd like to tell us about? If you do, let us know in the comment section below. We love hearing from you! We'll be sure to get back with you soon.
Related Article: 15 Fun Things to Do In Orange County California