So it turns out there is such a thing as the perfect road trip route.
Have you been wanting to tour the US? Well, you're in luck. The perfect road trip exists to take you on a ride of the best places around the country. There's a certain magic to be found cruising down seemingly endless highways with your windows down and music on. Each state offers entirely different experiences and you'll find some exciting attractions to see along the way.
Here's the Tricky Part
There's always a little catch. Planning out the perfect road trip can be pretty hard. How could you possibly condense everything you want to see into just one trip? Well, Randy Olsen, a data scientist, was contacted by Chevrolet to help tackle this problem. And we've got to say, he's done an amazing job at it. As it turns out, there is one master route to go through all 48 contiguous states. Crazy, right? His data-driven map can be found here.
Guess what? It gets even better. Olson has included national landmarks, museums, state parks, and theme parks on his journey. While it is a long trip – taking about days to be exact – it's definitely doable. And we can work with that. What's 214 hours on the road anyways (hint: the answer is 13,389 miles). It doesn't matter where you are starting from either. Olson's map is designed in such a way that you can drive as much or as little as you want to.
Create Your Perfect Route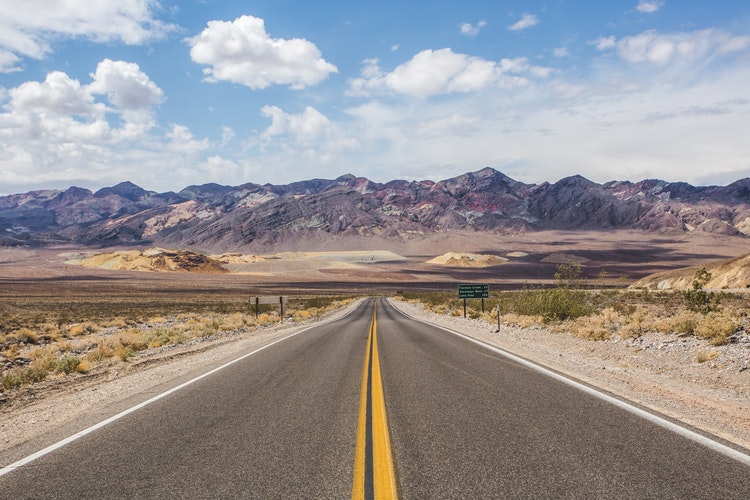 Where would you want to start? Road trip vacations are still alive and well in the United States. The American road trip is integral to the family vacation dynamic. With the amount of people cruising the road for travel each year, it's clear this trend isn't going anywhere. In fact, Chevrolet conducted a study last year proving this. Ninety-three percent of people surveyed said that parents enjoy road trips with their family.
We've got to say it. Embarking on the perfect road trip today is so different than it was just ten years or so ago. Road tripping is no longer that dreaded family bonding activity. The days of sweating in a hot car while your dad blasts oldies and your brother draws on an Etch A Sketch are over. Technology has really helped to make this experience more enjoyable.
Just take a look at most of the cars today. They are equipped with A/C, entertainment system options, Bluetooth pairing capabilities for music, and some even have WiFi. And who knows… If the driverless car revolution continues to evolve, you could just kick up your feet and relax. Who knows where this trend will take us? It's like cruise control with intellect.
Planning Out the Perfect Road Trip
We're sure you already know this but we've got to say it anyway. The hardest part of planning out the perfect road trip is deciding where to make pit stops along the way. Considering how large and diverse the United States is, this can be tricky. To make the trip interesting, Olson made sure that it laid out a few rules.
First, the road trip had to make at least one stop in each of the contiguous states. Second, the trip would only make stops at national natural landmarks, national historic sites, national monuments, and national parks. Third, you have to take the trip by car and you can't leave the U.S. Now that the ground rules have been established, let's dive in a little deeper.
With his objectives in mind, Olson laid out a skeletal framework of 50 major U.S. landmarks in mind. Just a head's up…. If you want to cheat a little, do it. You don't have to hit up solely landmarks. Add in places you want to see and little side adventures too. Isn't that what road trips are supposed to be all about. Well, that and scoping out the best jerky stands. Are you ready to explore epic cities, learn some history, and exploring beautiful landscapes?
Olson's Perfect Road Trip Pit Stops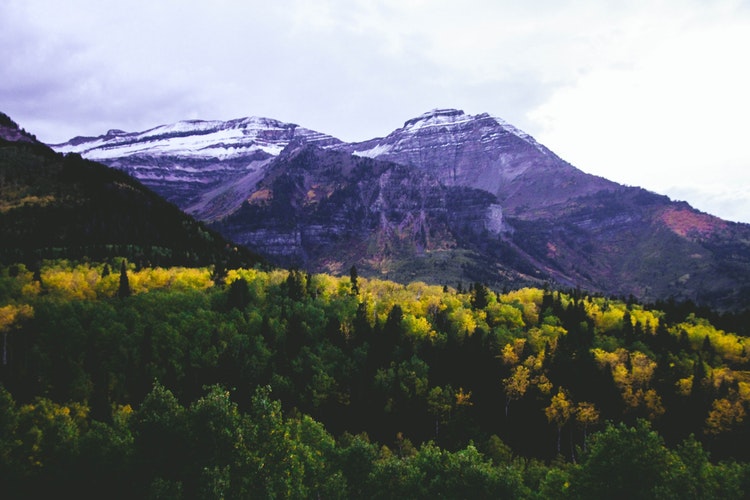 With his list of landmarks on hand, Olson calculated the "true distance" between the landmarks from driving. Unfortunately, it's not always a straight shot between one landmark and another. He searched high and low to find the smallest distance between every landmark. Yes, this is as daunting as it sounds.
To put this in perspective, have you ever used Google Maps to help get directions between addresses? Yes? Okay. Well, now picture looking up 2,450 different directions to find the "true distance" between all of the landmarks on his list. Thankfully, Google Maps API made this a lot easier to do. We're gonna be honest. Hitting up all the best spots is no easy task. But somehow, he managed to squeeze in a whole lot.
Here's the list of the spots to hit up for the perfect road trip:
Grand Canyon, AZ
Bryce Canyon National Park, UT
Craters of the Moon National Monument, ID
Yellowstone National Park, WY
Pikes Peak, CO
Carlsbad Caverns National Park, NM
The Alamo, TX
The Platt Historic District, OK
Toltec Mounds, AR
Elvis Presley's Graceland, TN
Vicksburg National Military Park, MS
French Quarter, New Orleans, LA
USS Alabama, AL
Cape Canaveral Air Force Station, FL
Okefenokee Swamp Park, GA
Fort Sumter National Monument, SC
Lost World Caverns, WV
Wright Brothers National Memorial Visitor Center, NC
Mount Vernon, VA
White House, Washington, DC
Colonial Annapolis Historic District, MD
New Castle Historic District, Delaware
Cape May Historic District, NJ
Liberty Bell, PA
Statue of Liberty, NY
The Mark Twain House & Museum, CT
The Breakers, RI
USS Constitution, MA
Acadia National Park, ME
Mount Washington Hotel, NH
Shelburne Farms, VT
Fox Theater, Detroit, MI
Spring Grove Cemetery, OH
Mammoth Cave National Park, KY
West Baden Springs Hotel, IN
Abraham Lincoln's Home, IL
Gateway Arch, MO
C. W. Parker Carousel Museum, KS
Terrace Hill Governor's Mansion, IA
Taliesin, WI
Fort Snelling, MN
Ashfall Fossil Bed, NE
Mount Rushmore, SD
Fort Union Trading Post, ND
Glacier National Park, MT
Hanford Site, WA
Columbia River Highway, OR
San Francisco Cable Cars, CA
San Andreas Fault, CA
Hoover Dam, NV
Here's a Bonus Round: You Can Also Make a Pit Stop at These U.S. Cities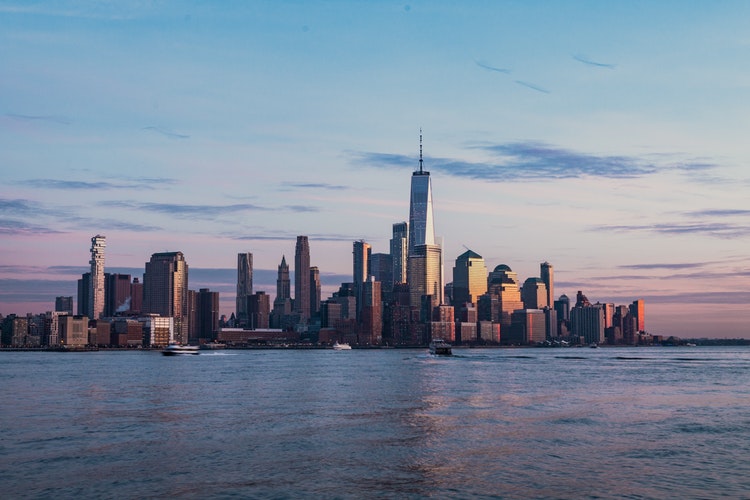 Okay, so those are the major stops that Olson had on his list. Yes, you are going to be hitting up a lot of national sites and monuments. But if you're more of a city-scene kind of person, there is hope for you yet. In all of his road trip mapping wonder, Olson has also laid out a little bonus round. Here's a hint. It involves making pit stops in some of the best cities.
If you'd rather follow the map of the best contiguous cities in the U.S., know that's an option too. This route is slightly shorter, covering some 12,290 miles of road. Just a head's up. Some of the larger states like California and Texas have multiple stops to make. So it'd probably worthwhile to give yourself some time to chart out for this along your route.
On Olson's city stop version of the perfect road trip, cities in North Dakota, Wyoming, and West Virginia are missing. You might be wondering why. Well, if you look on TripAdvisor, you'll find the answer. On their list of the top 400 recommended cities to visit in the U.S., apparently those states didn't have much to offer. We find this a little odd considering they included Flint, Michigan on their list though. Just saying.
The full list of cities to visit for the perfect road trip are as follows:
Oklahoma City, Oklahoma
Wichita, Kansas
Denver, Colorado
Albuquerque, New Mexico
Phoenix, Arizona
Las Vegas, Nevada
San Francisco, California
Portland, Oregon
Seattle, Washington
Boise, Idaho
Park City, Utah
Jackson, Wyoming
Billings, Montana
Sioux Falls, South Dakota
Omaha, Nebraska
Des Moines, Iowa
Minneapolis, Minnesota
Milwaukee, Wisconsin
Chicago, Illinois
Indianapolis, Indiana
Louisville, Kentucky
Columbus, Ohio
Detroit, Michigan
Cleveland, Ohio
Manchester, New Hampshire
Portland, Maine
Boston, Massachusetts
Providence, Rhode Island
New Haven, Connecticut
New York City, New York
Ocean City, New Jersey
Philadelphia, Pennsylvania
Wilmington, Delaware
Baltimore, Maryland
Washington, D.C.
Virginia Beach, Virginia
Charlotte, North Carolina
Charleston, South Carolina
Orlando, Florida
Atlanta, Georgia
Nashville, Tennessee
Birmingham, Alabama
Jackson, Mississippi
New Orleans, Louisiana
Houston, Texas
Little Rock, Arkansas
Branson, Missouri
Plan Your Own Perfect Road Trip
While Olson does have some great ideas, he's also left some room for your personal road trip goals. As it turns out, if you want to customize your own road trip, he released Python code that will help you calculate just that. If this sounds like your cup of tea, you can do that here.
Other Parts of the World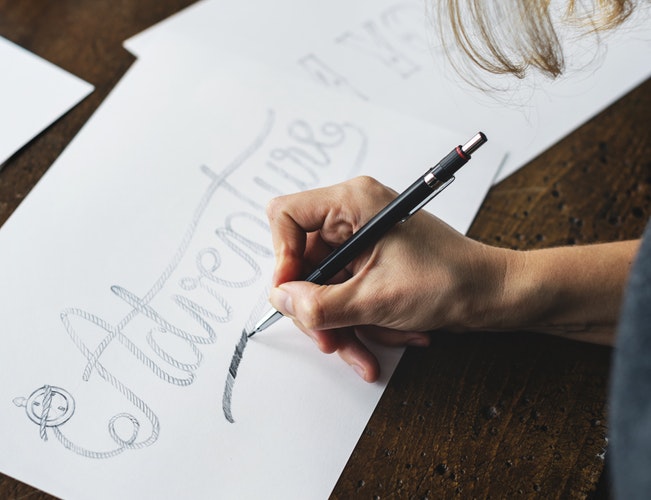 Randy Olson is our personal hero. Not only has he charted out the perfect road trip for U.S. national monuments, parks, and cities but he's shared the wealth for other parts of the world too. Could it get any better than this? His version for Europe can be found here and his trip plan across South America here. Last but certainly not least, he also made walking tour maps for NYC and Philadelphia. You can check those out here.
We've Got a Few Tricks up Our Sleeve Too
As you know, hitting the open road can be both exciting and exhausting. To help you achieve that perfect road trip, we're going to share a few tips we've learned over the years. Jot these down in your notebook, print out the article, do whatever you need to do. These tips are always in the back of our mind when we travel.
1. Take Your Time
This might sound cliche but it's so true. The perfect road trip should never be rushed. If you've ever been on a rushed trip, they are usually more stressful than fun. To avoid burnout, give yourself a few days of padding. After all when you're on the road, it's more about the journey than the destination, right? We are firm believers in the fact that the little detours are some of the best memories. Taking your time means giving yourself space to allow spontaneous things to happen.
2. Do Some Research in Advance
We get it. You want your trip to be spontaneous. But why not have a little of both. There's no reason why you can't have the best of both worlds. We've found that it's fun to pick some places we want to go and then leave room for exploration. After all, visiting a new place and scoping out the best locations can be a little daunting. You don't want to miss out on epic spots just because you didn't do a simple Google search. That's just sad.
3. Pack a Picnic
It's the little things in life, really. Skip eating out and save big. Pack a picnic and take it somewhere scenic. We can't think of anything better than spreading out a blanket on a scenic spot with your favorite person and good food. Pack a cooler full of sparkling water and a basket full of cheeses, breads, and fresh fruits. This is one of the ways to make the trip exciting and stop to soak up some epic views.
4. Don't be Afraid to Take the Scenic Route
One of the best examples of this is found in California. In just six hours, you can drive from LA to San Francisco. Yes, this includes cruising along the world famous Pacific Coast Highway. While there are two routes to get to NorCal, we'll always opt for the one with the view. When you look back on your trip, that's going to be what you remember the most – fun times with people you enjoy. But with that in mind, stunning views of the Big Sur coast never hurts, right? The scenic route is always the best route.
5. Accommodations Don't Just Have to Be a Place to Lay Your Head – They Can be Fun Too
Get creative. As nice as it may be, you're not going to fondly look back at the Hilton you stayed in. Try to get creative with your choice of accommodations. Go camping. Pitch a tree tent. Sleep in an airstream. Get off the grid. You'll definitely remember those quirky hole-in-the wall places you chose, sleeping under the stars at Big Sur or that adorable bed and breakfast you stayed at in New Mexico. Try to make even the little things count.
6. Stop at Every Sign That Advertises the World's Largest – Well, Anything
This should just go as a general rule of thumb. When you see a sign advertising the world's largest stuff, you've got to see it. How could you pass by the things Guinness World Records books are made of? These make for some hilarious stories and amazing off the beaten track photos. Sure it's a little touristy but who cares.
One of our favorite random highlights includes the World's Largest Freestanding Illuminated Man-Made Star in Roanoke Virginia. Another great one is the Giant Artichoke in California. These are the things the perfect road trip is made of. Who doesn't need a little more of this in their life?
It's Time to Plan That Perfect Road Trip
Alright, it's time to buckle up and do it. What's your idea of the perfect road trip? Luckily for us all, Olson has made life easy. Whether you're a history buff and want to hit up every monument in the contiguous states or hit up the big cities, you can do that. Either way, you will get to see a lot. There are some 12,000 – 13,000 miles to be covered after all.
Last but certainly not least, there's always room to make the road trip very much your own. Make sure to give yourself a little extra time and always take the scenic route. Alright, that's enough of the pep talk. It's time to get moving!
Related Article: Alaska Highway: The Ultimate Road Trip You Need to Take