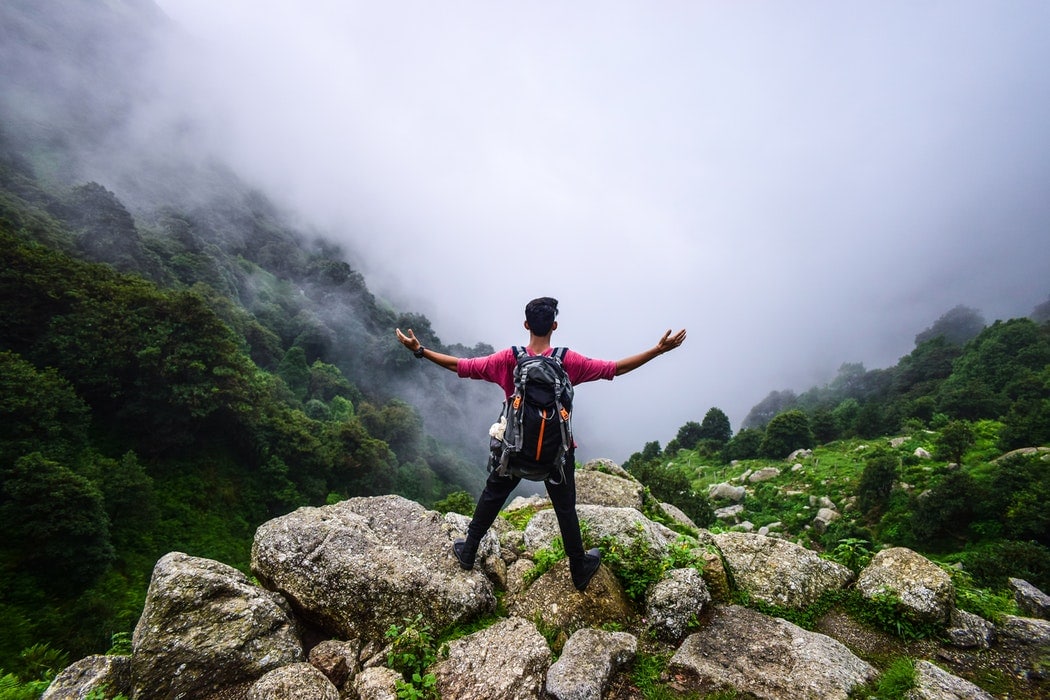 Choosing the best hiking watch for your style, expertise, and needs will keep you safer and happier when out on the trail.
Long gone are the days when you have to load up your pack with a separate GPS, map, compass, altimeter, along with everything else you need for a hike. Now, so much of the handy technology to have and keep you safe can be put in a little wristwatch. The best hiking watch will give you the freedom to explore without feeling bogged down with excessive weight. With their innovative features, streamlined designs, and intense durability, these six best hiking watches are ready to help you summit mountains. But remember, the end goal of getting one of these great watches is to get outside and enjoy everything Mother Nature has to offer. So, without further delay, here are our top picks for the best hiking watch of 2018.
| Image | Watch | Rating | Prices |
| --- | --- | --- | --- |
| | | 4 out of 5 | |
| | | 4.5 out of 5 | |
| | | 4.5 out of 5 | |
| | | 4 out of 5 | |
| | | 4 out of 5 | |
| | | 5 out of 5 | |
Common Features of Hiking Watches
Hiking watches come in a variety of shapes, sizes, and designs. Within each one is a myriad of features that put a watch into the hiking and sport watch category. So, from backcountry expeditions to a long day hike, these watches will help you make the right call at the right time. Depending on what you're heading into, pick and choose which of the following common features are most important to you. In addition, there is a short explanation of each one if needed.
GPS, short for Global Positioning System: This will keep you pinpointed on the map, allowing you to know exactly where you are at any given time.
Altimeter: Measures how high above sea level you are. This is helpful for altitude sickness and figuring out if you have truly summited the mountain you wanted to. It can also tell you how many more feet up you need to go.
Barometer: measures the air pressure. If this changes quickly, it can alert you to a storm rolling in.
Thermometer: measures the temperature. This can play a key role in preventing hypothermia and reminding you to drink water when it gets toasty.
Compass: Points North, South, East, and West. If you're exploring off-grid, this can be very helpful navigating through the unknown.
Heart Rate Monitor: Getting a little overexerted? Paying attention to your heart rate can keep help you know when you need to take a rest. On the other hand, it tells you when you can push a little harder during a workout.
Water Resistance: This feature keeps your watch working even when it gets wet.
Pedometer: A pedometer tells you how many steps you have taken.
Wireless and/or Bluetooth Connectivity: With this, you can download all this information to an app on your computer or smartphone
Data Tracking: This allows you to save all your data from your hike if you can connect it to another source.
Sunrise and Sunset Times: Knowing these times will let you know when you will lose natural light, which is essential for navigation.
What Qualities You Should Look for in a Hiking Watch?
Battery Life
If you've chosen to invest the best hiking watch you can, you're probably quite the adventurer. When you're out and about on expeditions, you can't afford to have your lifeline go bad. Taking this into account, If you're using this watch and all its information for navigation, you need a solid battery life on it. So, make sure you've picked a watch that will keep going long after your trip is done. Depending on which features you use, they could drain the battery life faster as well. So, read through reviews and see if you can test out the watch before purchasing to make sure it has a long enough battery life for you and your style.
Durability
If you're an outdoorsy person, you will probably be this way for a while. Hopefully, you've gotten to the point where you invest in good gear upfront. It is worth it to purchase quality gear that will last, rather than blowing through multiple forms of a cheaper product. So, make sure whatever best hiking watch and brand name you go with is known for durability. Pairing this with a great battery life will make sure you've never up a creek without a paddle, or in this case, up a mountain without navigation.
Value
You'll end up paying anywhere from one hundred to a few hundred dollars for the best hiking watch you can find. So, make sure you've weighed all your options before you commit to a watch. You want to find a good value for your money. So, think about what features are most important to you. Are there some that seem a little excessive? You can save money by picking a watch without those. But, when it comes down to it, you want to find the best value in whichever option you think is the best hiking watch for you.
How to Choose the Best Hiking Watch for Your Next Trek
Questions to Ask Yourself Before Beginning Your Search
Do I really need a GPS on my hiking watch?
One of the features that will quickly increase the price of a hiking watch is the Global Positioning System. By linking up with satellites, these watches are able to pinpoint exactly where you are and provide a map for you. This is quite a helpful technology. But, believe it or not, before GPS was around, people simply used a map and compass. If you are competent with navigating by map and compass, perhaps you can forgo this feature. It will save you quite a bit of money on the upfront cost of the hiking watch.
Do you plan to wear this watch everyday or just for hikes?
Many hiking watches are quite large and beefy looking. This makes sense, as they are packed full of useful features and can take quite a beating. However, if you're investing in a great watch, you may want to wear it more than just on the occasional hike. If so, consider the style and design of the watch before you buy it. Suunto has some sleek designs and will look good on just about anyone. On the other hand, Garmin tends to have a more rugged style which may not translate as well to the office or happy hour setting. So, keep in mind where you hope to wear this watch while purchasing.
Things to Consider Before Buying
Price
As with any major purchase, you should put a cap on your budget before you walk into a store. It is easy to get drawn into the "just one more feature" mindset. Before long, you'll find yourself drooling over a watch that has much more than you need. That could be money well spent on funding your next adventure, rather than on features you know you won't use. So, pick a price before hand that will let you get the best hiking watch for you without pushing any boundaries.
Water Resistance
In addition, almost all of the best hiking watches will be water resistant. However, the depth to which they perform well underwater will vary. Would you like to swim in this watch? Perhaps you've thought about picking up triathlons, in which case you may want the best hiking watch that can also work for triathletes. If that's the case, you will want a solidly waterproof watch, such as the Suunto Ambit 3. This is just one specific feature to consider all the pros and cons of.
The Best Hiking Watch: Pros and Cons of Each Option
Garmin Fenix 3 HR
Pros
plus

Wrist-Based Heart Rate Monitor

plus

Soft, Flexible Black Silicone Band

plus

2×2-inch Chroma Display with 218 x 218 Pixels Transflective MIP Color Sapphire Lens

plus

Water Resistant up to 100 Meters; Suitable for Swimming

plus

Wireless Connectivity to Sync Data to Computer or Phone

plus

Battery Life of up to 40 hours in UltraTrac battery saver mode, 16 hours in GPS mode, and up to 2 weeks in smartwatch mode
Cons
close

Altimeter is not dependable or accurate

Size is the large and cumbersome for small wrists
Suunto Spartan Sport Wrist HR
Pros
plus

Steel bezel with Mineral Crystal Glass

plus

Outdoor-grade Color Touch Screen

plus

Strong and Sleek Design with 100 Meter Water Resistance

plus

GPS Route Navigation

plus

Over 80 Sport-specific Training Modes; great for interval use

plus

Multiple Color Options
Cons
close

Battery Life just 12 Hours with GPS Running

Expensive when you consider all the features; low value
Suunto Traverse Alpha
Pros
plus

Rugged, Knurled Stainless Steel Bezel

plus

Durable Water Repellent Nylon Strap

plus

Premium Scratch Resistant Sapphire Crystal Glass

plus

For Hunters: Suunto's Automatic Shot Detection Technology Tracks When and Where You Shoot

plus

GPS Tracking with Automatic Breadcrumb Trail

plus

Compatible with Suunto Movescount App (iOS and Android)

plus

Location-based Moon Phase calendar

plus

Operating temperature: -5° F to +140°

plus

Handmade in Finland

plus

Tested against Military Standard: mil Std 810G
Cons
close

Mediocre Battery Life; Time Mode: 14 days, with GPS (Best/Good/Ok): 10/15/100 hours
Garmin Epix
Pros
plus

1.4" High Resolution, Sunlight-visible Color Chroma Touchscreen Display

plus

8 GB Internal Memory loads a variety of maps, including TOPO U.S. 24K and City Navigator

plus

NTCONNECT IQ App allows you to customize your watch with a variety of watch faces, data fields, widgets and applications

plus

Automatically uploads data wirelessly to Garmin Connect, LiveTrack and social media

plus

Smart Notification4 receives emails, texts, and alerts directly on your watch

plus

Easy and quick access to multiple activities, such as hiking, navigation, running, mountaineering, swimming, indoor workouts and more
Cons
close

Mediocre Customer Support from Garmin
Casio ProTrek PRG-270-1
Pros
plus

Tough Solar Power & Battery Life: Approx. 9 months on full charge (without further exposure to light)

plus

100M Water Resistant

plus

Low Temperature Resistant: 14 degrees F

plus

Altimeter

plus

Digital Compass

plus

Barometer

plus

Thermometer

plus

Low Price Point
Cons
close

Not GPS

Limited Altimeter Readings
Suunto Ambit3 Peak
Pros
plus

Altimeter

plus

Barometer

plus

Compass and GPS

plus

100 Meter Water Resistance

plus

Competitive Battery Life: 200 hours with 1 minute GPS accuracy, 30 hours with 5 second GPS accuracy

plus

Able to Connect to Smartphone for syncing your activities, customizing on the go, and seeing calls and notifications on the watch

plus

Add Photos in Movement and create a Suunto Movie with the highlights of your Adventure to share with your friends

plus
plus

Heart rate while Swimming
Cons
close

Weather Information and Storm Tracking do not work super well
Common Questions
So, you've been delving into the best hiking watch for you, but maybe it has led you to consider other types of watches. Well, we've put together a few other articles that will can help lead you to choosing the best watch for just about any activity.
1. The 5 Best Men's Watches of 2018: Stylish, Affordable Options
2. 5 Best Watch Brands for Women Who Travel
3. Dive Watch Brands: Five Companies Driven by Quality & Craftsmanship
The best hiking watch will combine navigation, durability, ease of use, and the perfect style for you.
If you find yourself out in the backcountry quite a bit, it is a great idea to have a solid hiking watch. They can give you a GPS breadcrumb trail of where you've been, which can save your life if you get lost. With alerts from the sunset time to an approaching storm, these watches are a handy piece of technology to keep you safe and steady. So, if you're ready to invest in your next hiking adventure, choose one of the best hiking watches to add to your gear list.
Lauren Nowack
Lauren Nowack is a trekbible writer and story maker from Pine Valley, California. She and her husband work in the recreation department at a camp. In their free time, they enjoy mountain biking, building out their Sprinter van, and adventuring with their new puppy, Shadow.