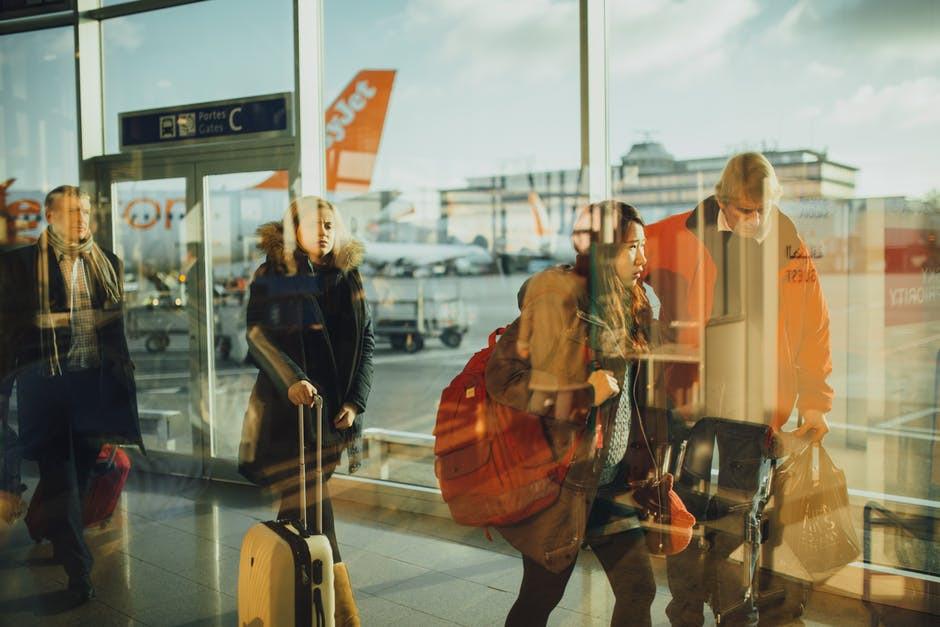 Luggage nowadays is no joke. In an effort to make traveling as easy and efficient as possible, luggage companies are stepping up their game. Every year, new features are being added to the standard suitcase–features you didn't even know you needed. That is, until they create a product with USB ports to charge your electronics or weight scales to ensure your bag is under 50 pounds, and you begin to ask yourself, now why didn't I think of that? Smart luggage may seem like a bit of overkill, but after you purchase a smart luggage piece, you will never regret your decision to do so. That said, it is a smart idea to consider purchasing a smart luggage product.
Top 7 Smart Luggage Products for Smart Travel
The chart below displays 7 smart luggage products that we love right now, along with their ratings. Click "See Today's Price" if you want to know the current price for each of these smart luggage pieces.
| Image | Product | Rating | Prices |
| --- | --- | --- | --- |
| | | 4.5 out of 5 | |
| | | 4 out of 5 | |
| | | 5 out of 5 | |
| | | 4.5 out of 5 | |
| | | 3.5 out of 5 | |
| | | 5 out of 5 | |
| | | 4.5 out of 5 | |
QUICK NAVIGATION
Advantages of Having Smart Luggage
1. Smart Luggage is Smart
Smart luggage can include a GPS tracker, USB charging ports, a Bluetooth locking and unlocking system, a built-in scale to prevent over-packing, an anti-theft alert, a Bluetooth speaker, and mobile app to keep watch over your bag. As you can see, smart luggage is just that. Smart. Some smart luggage pieces even double as a scooter. Travelers can sit on top of their suitcase and zoom (at 8 miles per hour) to their airport gate. Others have heat dissipation technology to keep clothing at room temperature. And this is only scratching the surface. The innovations keep getting better and better by the day.
2. Smart Luggage Is Sometimes over the Top, but Mostly Practical
If you have ever been in desperate need of a power outlet at the airport, at the train station, or on the bus, yet they are all being used by other travelers… Or if you have ever wanted a fold-down tray on your suitcase to place your coffee cup when fumbling through your purse to find your passport… then keep reading. We have compiled a list of the top 7 smart luggage products that meet all these needs and much more.
Each smart luggage piece is designed with innovative features. Most of these technologically advanced features are features you don't think you need, until the moment your cell phone battery is dwindling on 5% or you've lost your luggage and thought, if only I had a GPS tracker to locate my bag… If you have experienced any of these scenarios, then it may be worth it to consider purchasing a smart luggage product.
3. Smart Luggage Is Durable
We know that the quality of luggage is important to you and thankfully, all of these smart luggage products pass the durability test. These luggage pieces are not just cool features and exciting in design. They can withstand whatever your travels through their way (or whatever airport ground handling throws onto them).
Common Features of Smart Luggage
check-circle-o

External USB charging ports

check-circle-o

Bluetooth GPS tracking system and mobile app

check-circle-o

Bluetooth auto-locking and unlocking

check-circle-o

Weight scale to avoid overweight baggage fees
How to Choose the Perfect Smart Luggage for You
Questions to Ask Yourself Before Beginning Your Search
If you need a starting place, then it'll help you to begin by thinking about what you really want and need in a smart luggage piece. Here are some questions to ask yourself to point you in the right direction.
1. What smart luggage features are a must-have for you?
Smart luggage comes with a number of features, but finding the top one (or few) that you are most desiring will help to narrow down your list of options. If you know you want a suitcase with heat dissipation technology to keep your belongings at room temperature, then that will knock off all suitcases without that smart luggage feature. Pondering this question of what features are most important to you will help you as you begin your search.​​​​​
2. Does price and style play a role in your decision?
Assessing whether price or style matters in your decision-making process will also help narrow down options. Finding a price range and suitcase style that works for you will ease this process of finding a smart luggage suitcase.
Things to Consider Before Choosing Your Smart Luggage
Consider the product reviews
Luggage brands can talk up their products all day long, but to know if their products can really walk the walk (or roll the roll), then you will have to check out full product reviews. Customers sharing their honest experience with a luggage piece will give you the best sense of whether products work or not. If handles are constantly breaking and zipping are often getting stuck, then those are good signs to tell you to steer clear of those products. When you see negative reviews, just roll the other way.
Make sure the luggage comes with a warrenty
When buying a new luggage piece, it's important that a warranty is provided. Research the warranty details and make sure you read the fine print, so that you can know all that comes with (or doesn't come with) your smart luggage purchase.
Top 7 Smart Luggage Products That You Must Consider
In the beginning of the article, we shared a chart listing the top 7 smart luggage products. There, you can find out today's current price for each smart luggage suitcase or backpack. If you want to see an honest pros and cons breakdown for each product, here it is:
Bluesmart Black Edition International Luggage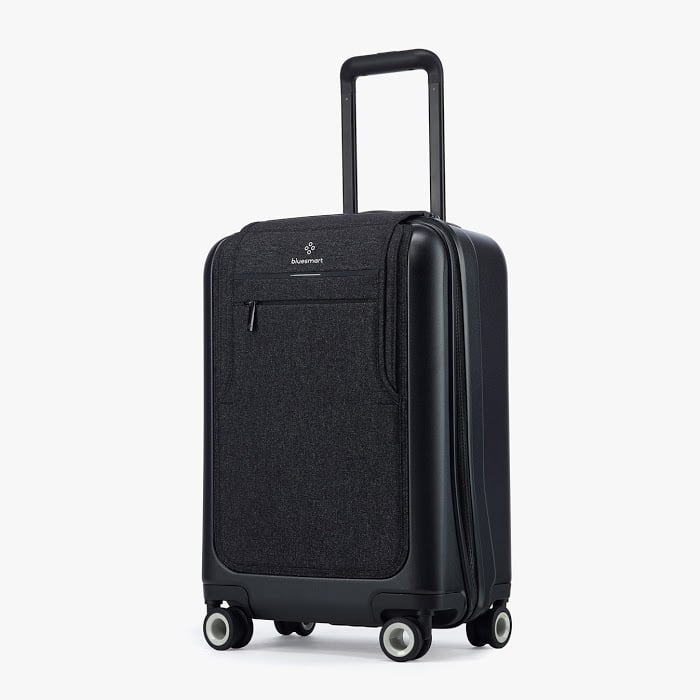 Pros
plus

GPS tracking capabilities (without subscription or fee)

plus Battery with USB charging port and r​emote digital lock that is TSA approved
plus

Front pocket allows for electronics to be conveniently and safely stored
Cons
close Small interior​​​​​​

Suitcase is expensive
G-RO 22″ International Expandable Carry-On
Pros
plus

Wheels can handle any terrain

plus

GPS tracking technology and 2 USB charging ports

plus

Built-in TSA approved lock
Cons
close

Expensive

Many customers have had issues with the locks and issues with the bag falling over
TravelPro Crew 11 21″ Expandable Spinner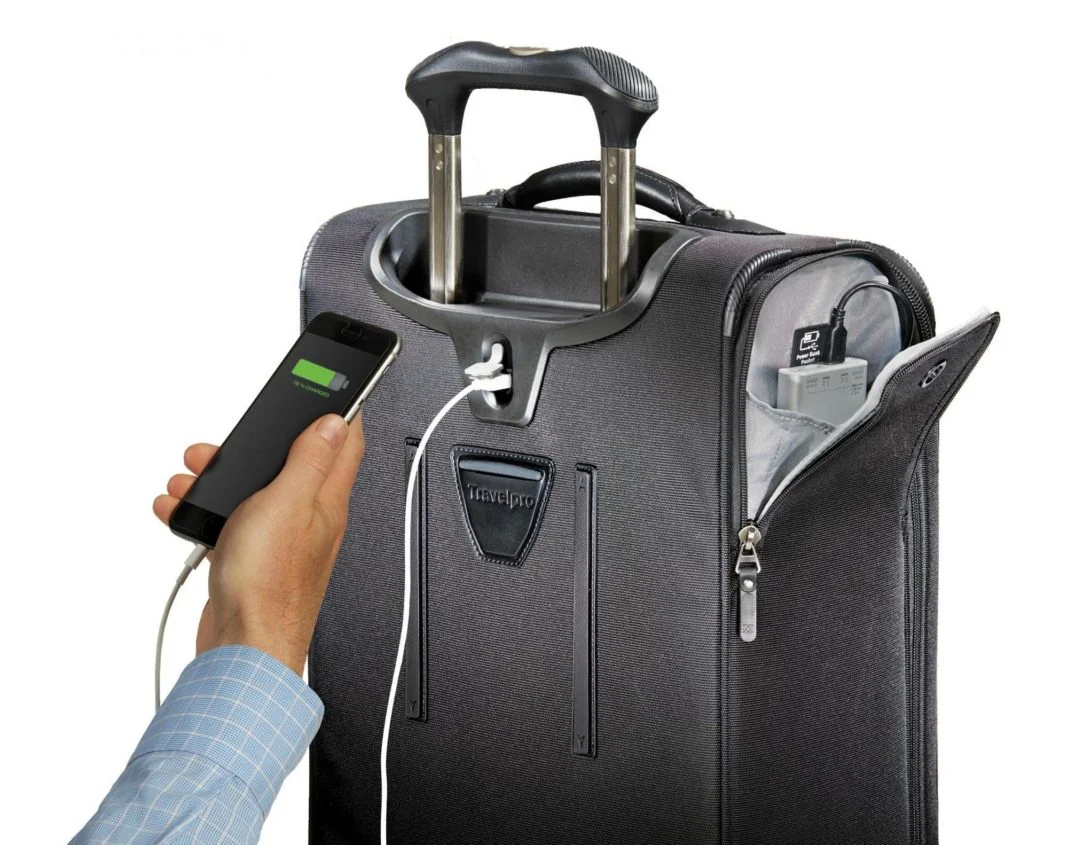 Pros
plus

Extremely lightweight at only 7 pounds

plus

Exterior USB charging port

plus

TravelPro luggage is pilot-approved and affordable compared to other smart luggage products
Cons
close

Some customers find this suitcase to be too small

Including the wheels and handles, the TravelPro reaches 23″ not the 21″ that is advertised
Barracuda Smart Collapsible Carry-On
Pros
plus

Fold-down laptop tray/beverage holder

plus

Sleek and slender design with a 360° rotating handle

plus

Built-in USB charger
Cons
close

Laptop tray hold a maximum of 7.7 pounds, which can be an issue for some travelers

Customers have found the suitcase quality to be cheap for the price
Bluesmart One Carry-On
Pros
plus

2 USB charging ports

plus

GPS tracking and remote locking/unlocking system

plus

Built-in scale to weigh contents in bag
Cons
close

Bag is smaller than you think

Built-in scale can be unreliable
Kopack Anti-Theft Laptop Backpack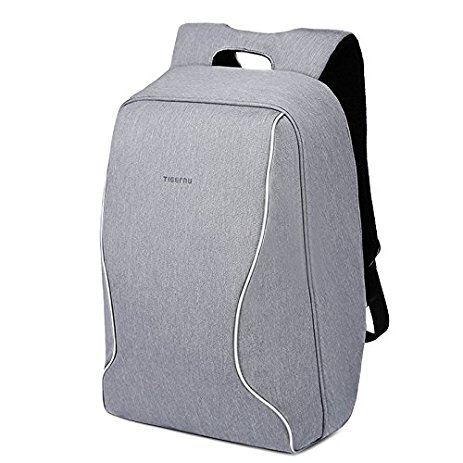 Pros
plus

Water resistant fabric

plus Tear-resistant fabric​​​​​​
plus

Very comfortable
Cons
close Can get dirty easily​​​​​​

Difficult to keep items in bag organized
TRAKK Armor Backpack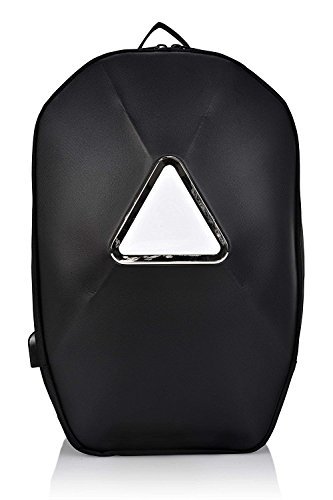 Pros
plus

USB charging port on side of backpack

plus

Lightweight, spacious, and water resistant

plus

Heat dissipation technology
Cons
close

Customers have had issues with the smart app-related features
Other Recommended Best Sellers
Smart Luggage Image

Smart Luggage

Our Rating

Raden A22 Carry-On Luggage

Bluesmart Check 29″ Series 2 Smart Suitcase

(Releasing January 2018)
Related Travel Products
Check out these other travel products that will pair well with your new, smart luggage product:
Smart Luggage Is Rolling Out the Latest and Greatest
There is no doubt that smart luggage is revolutionizing the luggage game. We hope that this guide and list of the top smart luggage products will help you find the best smart luggage piece for you. If you are ever looking for gift ideas for travelers, then consider giving them a smart luggage suitcase or backpack! The neat and practical features built into the design of these bags will wow any globetrotter. If you want to be rolling down airport terminals and cruising to train stations with the latest and greatest luggage, then get yourself a smart luggage product. It is a smart decision to invest in a smart luggage product.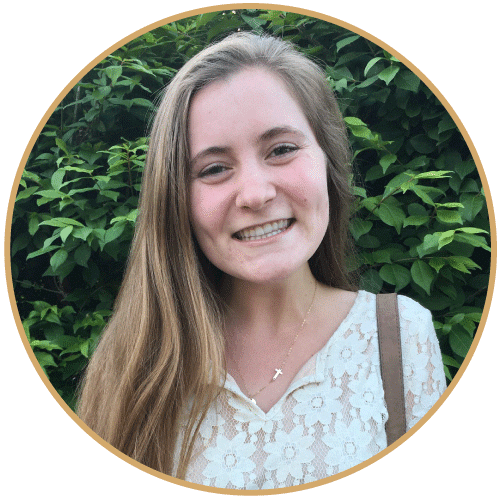 Riley Loftus
Riley is a creative who is fascinated by the details of life. She feels most at home in an airport and cares most deeply about culture, exploring the world, and global justice. Riley also believes in the power of storytelling and in a love that has no limits. Keep up with Riley on her Instagram page where she contemplates grace and writes her raw thoughts on life, faith, and the world around her.