The G-RO 22″ Carry-On Rolls in Big, Smart Style
Have you ever lost a suitcase wheel while traveling? It's not fun. For those who have been in that situation, you know the struggle it is. You end up having to hobble your bag to your final destination and going out of your way to find a luggage store and purchase a new suitcase. Durable wheels are key to a great suitcase and nothing says durability like the wheels on the G-RO 22″ carry-on. This is one carry-on suitcase that will never ever lose its wheels. Travelers can roll this suitcase down stairs, curbs, snow, ice, and cobblestone steels with no problems. In addition to wheels that can take on any terrain, G-RO has many other smart luggage technological features. To hear more about these key features and benefits, keep reading.
A Little About G-RO Luggage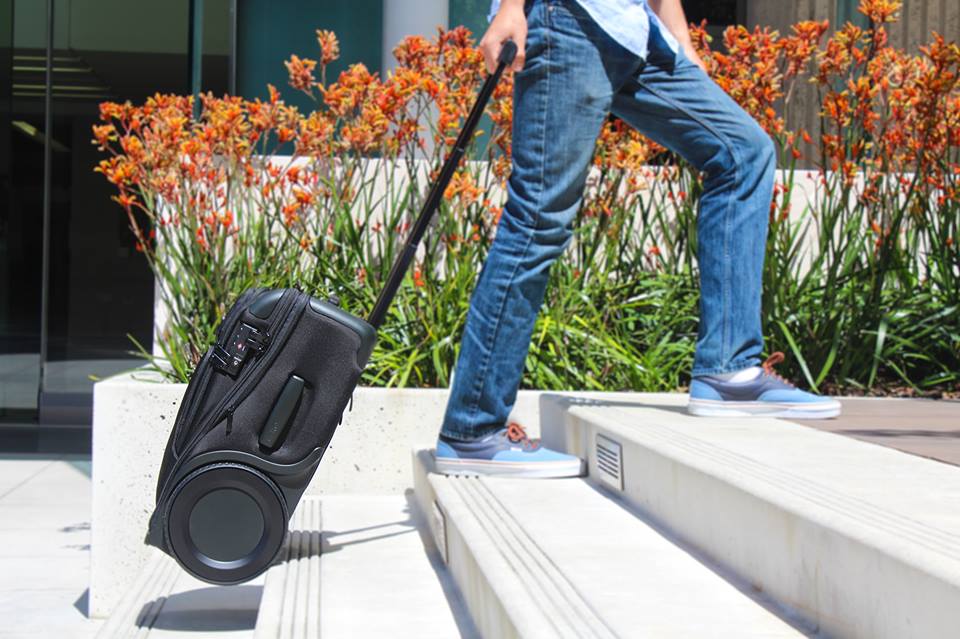 Credit: Gro Facebook
Smart luggage is becoming the latest phenomena. Whereas standard suitcases are only good for holding clothing and other belongings, smart luggage pieces provide innovative features that will blow your mind. G-RO is one of those smart luggage brands that is whipping out the latest and greatest in suitcase technology. Thanks to funding from G-RO's Kickstarter campaign, the company was able to create the revolutionary carry-on luggage for customers worldwide. As one of their initial crowdfunding projects, G-RO responded to backers' interests with a unique and highly functional product. 
With a portable charging station, TSA locks, a laptop compartment, those incredibly resilient wheels, and more, the G-RO carry-on suitcase is one smart luggage piece to consider. Anywhere you travel–and any terrain you travel on–the G-RO carry-on is capable of getting you there with a safe and smooth ride. The incredibly successful crowdfunding campaign for the G-RO carry-on proves just how much you need this luggage in your life. Whether you're vacationing to the Virgin Islands or Paris, France, G-RO provides the ideal product to carry your belongings.
G-RO 22″ Carry-On Features & Benefits
G-RO 22″ Carry-On Specifications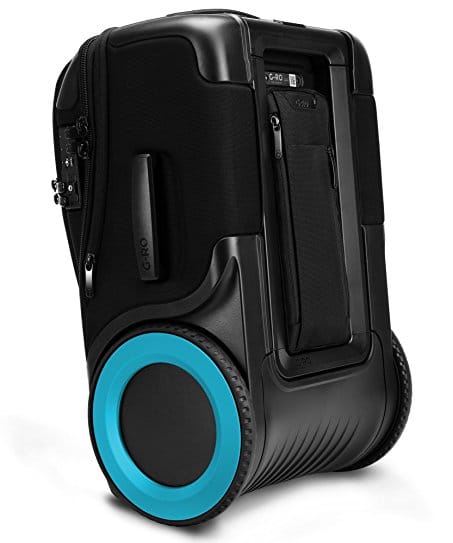 The G-RO 22″ carry-on suitcase weighs in at 9.3 pounds. The exterior dimensions of the bag are 14″ x 22″ x 9″. The internal dimensions of the bag are 14″ x 20″ x 8.5″. That said, the internal design of this 22″ carry-on is deep and spacious. This suitcase also comes with an exterior pocket that can fit a 15″ laptop. This external pocket can also house folders, books, and other belongings too. In terms of overall size, the bag fits nicely within most airline overhead compartments. But we must remind you, it is important to always check your airline's carry-on size restrictions before purchasing a new carry-on.
The carry-on comes in black, but with different wheel/handlebar color options. Wheel color options include silver, white, arctic blue, and red. The handlebars can also come in either black or silver.
Additionally, the G-RO luggage has gone through all of the conformity assessment procedures to ensure the products meet every standard. The G-RO company makes sure each item available to customers has conformed to the proper technical regulations.Products for sale by G-RO remain in accordance with the TBT Agreement, so you won't be receiving faulty items.
Wheels and Handle
To roll your suitcase in graceful and effortless fashion, check out the wheels on this G-RO carry-on bag. The wheels can go down staircases, go up staircases, glide down cobblestone streets, roll along dirt roads, and cruise on gravel. With the G-RO suitcase, travelers will be quickly saying goodbye to broken wheels. Broken wheels cannot be found with this bag. In addition, the bottom of the bag is waterproof. This waterproof bottom feature will keep your belongings dry when rolling through snow, ice, or puddles.
As for the suitcase handle, this carry-on has a 4-Stage Telescopic Handle. This means that travelers of all heights will be able to roll the bag with ease. There are three adjustable heights for travelers. The handle can lock at 41.2″ tall, 38.5″ tall, and 36.5″ tall. Instead of having to bend over when rolling the luggage taller users will be able to transport their suitcases comfortably.  
USB Charging Ports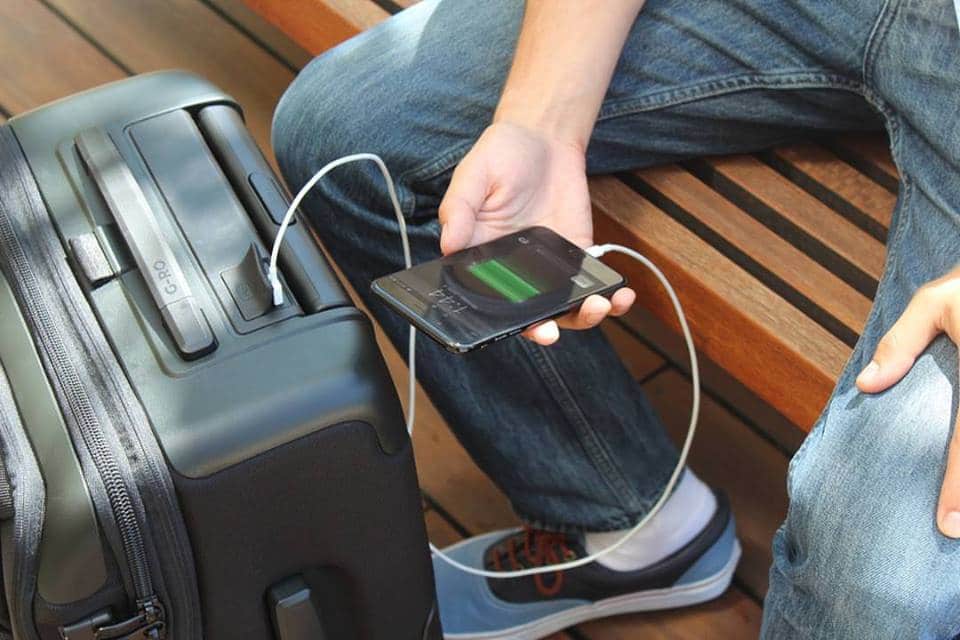 Credit: Gro Facebook
The G-RO carry-on suitcase has two built-in USB charging ports. There is a removable battery pack inside the bag that provides the ability to keep your electronics charged up. This is very useful for the tech-savvy traveler. When on the road, one of the hardest things can be finding available outlets to charge your gadgets. Now, whether you are sitting at the train station, waiting to board your flight, or in the lobby of your hotel, you will never be left scrambling to find outlets. Two USB charging ports will be with you wherever your bag is with you.
TSA Lock System
The G-RO carry-on suitcase has a built-in lock system to keep your belongings safe. However, be careful with the lock system. There is a specific way to set your TSA lock combination and the instructions should be followed completely. Some travelers who purchased the suitcase had issues with locking themselves out of their bag. To avoid this, refer to the G-RO TSA lock "how-to" videos (found online) when setting up your combination.
Many cheaper and lower-quality suitcases don't come with this useful locking feature. Since luggage can be treated roughly when transported through airports and security, you want your items to stay secure. There's nothing worse than finding your belongings have been manhandled, or worse, stolen. With the G-RO carry-on suitcase, you'll have peace of mind when traveling. Valuable things like expensive watches, electronics, or jewelry will remain safe with the G-RO carry-on luggage locking system.
Lifetime Limited Warranty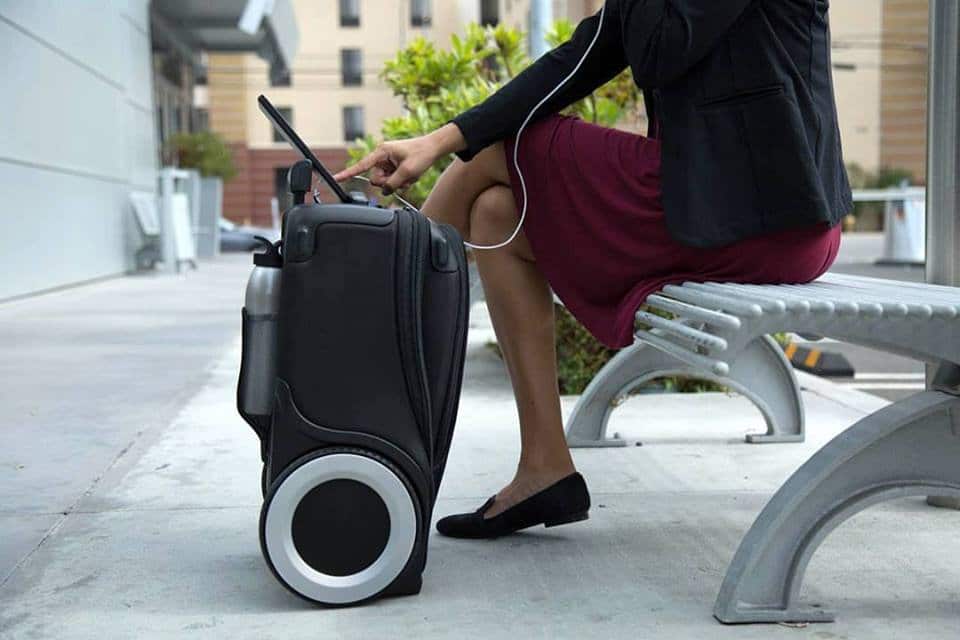 Credit: Gro Facebook
The most important thing about this lifetime limited warranty is that it only extends to luggage owners who purchased their luggage piece from G-RO directly or an authorized G-RO reseller. For any warranty requests, luggage owners will have to show proof of their purchase. That said, save your receipt. The warranty also only covers manufacturer defects. Damage from baggage handling, travel accidents, and wear and tear are not covered. Now that the disclaimers have been mentioned, let's talk more specifically about what the warranty covers.
While G-RO luggage pieces are designed to last, things happen. The wheels of the carry-on have guaranteed repair/replacement for life. If customers ever have issues with the wheels not functioning properly, G-RO will fix the problem for free. As for the body of the suitcase, G-RO will repair/replace manufacturer defects for the first 5 years. During the 1st year, repairing/replacing the body will not cost you anything. However, from year 2 through 5, customers will need to pay for the shipping cost to G-RO. The company will cover the return shipping cost. Warranty for USB charging ports, trackers, and other external features of the carry-on is guaranteed for 1 year. There will be no cost for to repair/replace these external features within the 1st year of owning the suitcase.
Additional Features (Separate Purchases)
Credit: Gro Facebook
G-RO luggage has extra features available for purchase. A G-RO luggage locator and G-RO tracker subscription are among those additional features. With the luggage locator, travelers can be alerted when their bag leaves their vicinity. The alerts will come through the G-RO Companion app right to their phone. This Bluetooth proximity detection does not require the purchase of the tracking subscription. However, purchasing the subscription will allow travelers to always see the location of their bag via the Companion app. Best of all, purchasing the luggage locator will give you a free 6-month subscription. With the free subscription, travelers can test out the luggage locator. By the end of 6 months, they can decide if the subscription is a necessary purchase or not.
What Travelers Are Saying About G-RO Luggage
G-RO luggage has very mixed reviews. Travelers can't seem to come to a consensus about this luggage brand. On the positive side, travelers agree that this bag is easy to pack and the wheels are easy to roll, especially over bumpy surfaces. If you often travel to places with cobblestone streets or other rocky surfaces, this carry-on suitcase can handle the challenge.
The main issues with this carry-on boil down to complaints about the bag falling over and the cost. For some travelers, these two inconveniences are enough to deter them away from the bag. Though the pictured images show the bag standing upright without any support, travelers say this is not the reality. The bag has been known to frequently fall other. For some travelers, this is no issue. They simply prop the suitcase against a wall or hard surface. As for the cost, this suitcase is no small investment. The cost of this smart luggage piece has some travelers straying away. However, it is important to remember that any smart luggage piece will be expensive.
Alternative Smart Luggage Brands
Bluesmart Black Edition International Luggage
Whereas the G-RO 22″ carry-on required a separate subscription/fee for the GPS tracking system, the Bluesmart Black Edition International suitcase offers GPS tracking capabilities without the extra cost. This luggage piece also comes with a USB charging port and a remote locking system. This locking system can lock or unlock your bag from the convenience of your cell phone. Whether you journey to sunny Saint Barthelemy or the icy Swiss Alps, this suitcase will keep your electronics working. Comparing the sizes of these two bags, both the G-RO and the Bluesmart are 22″. They, therefore, classify as carry-on suitcases with most airlines. However, it is always best to check airline size restrictions before assuming bags will fit in the overhead compartment. As for the price, the Bluesmart Black Edition is more expensive than the G-RO, but depending on your travel needs it may be a good alternative to the G-RO carry-on. Both also have external front pockets for extra storage.
Delsey Luggage
Delsey has a variety of luggage options for every traveler's needs. This brand contains carry-on and checked baggage products that remain ideal for plane travel. With stylish, sophisticated designs, Delsey products offer fashionable customers luggage that won't compromise their look. Since the company has been creating products for over seven years, you can be assured of receiving high-quality luggage. Like G-RO, Delsey's items contain unique features for making your journeys easier and more enjoyable. TSA combination locks and upgraded zippers ensure your belongings will stay safe and sound while you're on the move. Tons of interior organization, such as different sized pockets, lets travelers stay orderly during their trip. For formal meetings or trips to events like weddings, the Delsey garment bags might also help your clothes remain wrinkle-free. If you're looking for more style options with similar functionality to the G-RO, this luggage brand provides the perfect alternatives.
Briggs & Riley Luggage
This luggage brand stands out as a long-time creator of high-quality, functional products. Briggs & Riley has been producing innovative luggage since the 1970's and continues serving customers the best items. Rather than making traditional carry-on pieces, this company engineers their luggage with new and original features. Instead of having handles on the inside of the bag, which eliminates much-needed space, the company places the handles outside. Expansion technology also ensure you can make the suitcase bigger to hold additional items. Similarly, a compression system helps your suitcase remain flat, making it easier to transport and stow away. An additional HideAway ID tag means your personal information won't be visible for the whole world to see. If you're only leaving on a short trip, the Briggs & Riley backpacks might better fit your travel needs. While the G-RO company also creates practical and innovative products, this brand has more luggage options for every traveler.
Is G-RO Luggage the Smart Suitcase Brand for You?
Smart luggage is taking over the luggage industry. Travelers find it brilliant that suitcases are now being made with USB charging ports, TSA-approved locks, GPS tracking systems, and so much more! While there are many smart luggage brands to choose from, G-RO is by far the best option for those who travel over changing terrain. From ski vacations in snowy destinations to beach vacations by the ocean, this bag is capable of handling snow, sand, puddles, and any other unusual terrain you find yourself rolling down. If you are curious about smart luggage, we recommend considering this carry-on bag. 
If you own this suitcase, tell us about your experience with this carry-on in the comments section below! We would love to hear your thoughts on the suitcase. Or, go on Twitter and tweet about how much you enjoyed using your G-RO carry-on luggage. 
Related Article: ​Top Smart Luggage Products (Plus How To Choose Yours)​​​