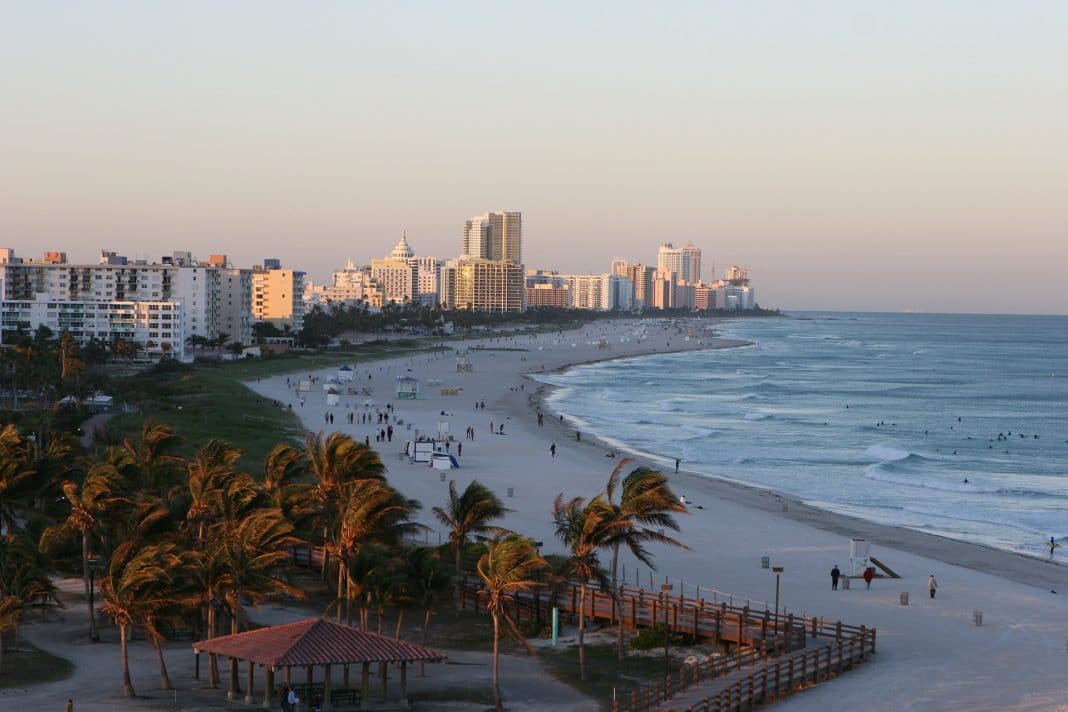 Miami remains one of the top getaway destinations for lots of travelers. With warm temperatures, stunning beaches, and a vibrant culture, the city offers tourists an unforgettable experience while visiting. Wherever you go, the ocean views provided by Miami Beach will keep you wanting to stay in the city forever. When you decide to book a trip to Miami, the accommodation you choose can make or break your vacation. Since so many amazing hotels can be found in Miami, finding the right one for you can be challenging. That's why we've accumulated a list of the top accommodations to help you make a well-informed decision. Read our article below to learn about the best hotels in Miami before planning your next visit to the city.
| Image | Hotel | Rating | Prices |
| --- | --- | --- | --- |
| | | 4 out of 5 | |
| | | 5 out of 5 | |
| | | 5 out of 5 | |
| | | 5 out of 5 | |
| | | 5 out of 5 | |
| | | 4 out of 5 | |
| | | 4 out of 5 | |
| | | 5 out of 5 | |
| | | 5 out of 5 | |
| | | 4 out of 5 | |
QUICK NAVIGATION
What We Love About Staying in Miami
Climate
For most of the year, Miami's climate remains warm and sunny. People who long for lazy summer days will love spending a week in the southern city. With its proximity to the coast, you'll get the chance to walk the beaches and sunbathe all day. Hotels in Miami Beach will get you as close as possible to the warm, clear blue ocean. You'll be able to wake up and hear the waves crashing, or the seagulls as they glide through the sky. The environment reminds visitors of a tropical paradise, as palm trees line the streets and the ocean stays within sight. As you cool off in an infinity-edge pool, you can feel even more connected to nature and the sultry atmosphere. When you stay at one of the best hotels in Miami, you'll be able to appreciate the climate in comfort.
Activities
Since Miami contains a lively, urban environment, tons of fun can be had while there. Downtown Miami has some amazing sites to see, such as art exhibits, unique dining locations, and exciting clubs. Collins Avenue, Miami Beach's main shopping and hotel street, remains one of the most popular locations to visit and explore. During the day, visitors may walk through the streets and explore the various shops and restaurants. You could visit an art museum or cool off with some delicious ice cream. Those who love shopping should stop by the Dolphin Mall, which contains over 200 retail outlets. At night, you'll feel invigorated by Miami's amazing energy. Go salsa dancing or drink some tropical cocktails at one of the city's many bars. Additionally, you could spend a few hours lying out on one of the city's nearby beaches.
Culture
Miami combines both American and Latino heritages, with the Cuban culture remaining a strong influence on the city. Sometimes known as the "capital of Latin America," Miami contains a huge population of Spanish speakers. In Little Havana, home to countless Cuban-Americans, you can experience a bit of Cuba while exploring the streets. Taste a Cuban cigar or try some authentic food. Additionally, Miami brings many performers and artists together, making it a vibrant location for creatives. Visit a performing arts center to see an amazing dance or music show. On Ocean Drive, a popular beachfront street in Miami, you'll also find numerous Art Deco buildings throughout the area. These gorgeous, pastel-colored structures remain must-see attractions as you walk along the area and explore the unique boutiques. If you're searching for a Miami Beach hotel, you might just want to stay in one of these exciting districts.
Common Features of Miami Hotels
check-circle-o

Views of the ocean or locations close to the beach

check-circle-o

Proximity to city center

check-circle-o

Amenities like spas, fitness centers, and breakfast buffets

check-circle-o

On-site restaurants

check-circle-o

Welcoming staff and excellent service
How to Choose From the Top Hotels in Miami
Questions to Ask Yourself Before Beginning your Search
1. Where do I want to stay?
Since Miami combines both an urban and coastal environment, deciding where to stay should be a consideration. Would you rather have a hotel in the heart of the city? Or would you prefer to be closer to the beach? These kinds of questions will affect the kind of accommodation you pick. The best hotels in Miami offer a variety of locations, from those nearer to the sea or to the city. You might also think about if you'll be bringing young kids, as this might mean staying outside urban areas. If you're looking to feel surrounded by an invigorating, louder atmosphere, you might want to be in the city.
2. How much am I willing to spend?
When you're deciding to plan a trip, you always want to go over your personal budget. Those who have less money to spend might want to pay for an inexpensive hotel. That way, you can have additional funds to use on activities and other expenses. A cheap hotel might be ideal for those who prefer to pay more for experiences rather than their accommodation. Conversely, if you have a roomier budget, you could afford to pay for a very lavish accommodation. Similarly, larger vacation groups may need to pay for extra square feet in their guest rooms to accommodate many people. Many of the best hotels in Miami have slightly expensive costs, though not all maintain high price points. Just know that when you pay more, you'll be paying for a number of additional services and perks.
3. What kind of experience am I hoping to have?
Before you book a vacation, knowing what you want from your trip should be a priority. Some tourists might prefer to spend all day sunbathing, followed by more relaxation in a spa. Others may like to fill every hour of the day with exciting activities. Many of the best hotels in Miami provide guests with the opportunity to accomplish all their vacation goals. Additionally, certain hotels offer more seclusion than others. This means you should think about your need for privacy, or if you don't mind slightly crowded accommodations.
Things to Consider When Choosing
1. Amenities
Different hotels have varying amenities. While the best hotels in Miami will include things like room service and free Wi-Fi, certain places have additional amenities. Most Miami beach hotels contain one, if not multiple, swimming pools for cooling off in the summer heat. Think about whether you want things like complementary meals, such as buffet breakfasts, or access to fitness centers and spas. Other hotels might offer on-site restaurants and locations like tennis courts and golf courses. Whatever you think you might want in a hotel, figure out your top needs before booking.
2. Price
As stated above, the cost of the hotel should be something you seriously consider. Those with stricter budgets might not want to spend a lot of money on their accommodations. Or, some guests might choose to use their cash on activities and food, rather than on the hotel. Certain hotels have deals on pricing, with many offering discounts depending on packages or specific services. On the other hand, tourists willing to spend their funds on a lavish hotel might not worry about costs. Decide if you'd rather pay more on your stay than for other things like meals. That way, you won't overspend on a hotel you can't really afford.
3. Accessibility
When you book a hotel, you might want to think about how you'll get from place to place. If you're not planning on having a car, you'll have to rely on things like taxis or buses. However, depending on where you're staying, you may not have access to public transportation. For example, some hotels may be closer to Miami International Airport, and supply shuttles to and from the location. Likewise, those who will arrive by cruise may want to find an accommodation nearby the Port of Miami. The best hotels in Miami tend to provide guests with the transportation they need to go to other locations. Guests that do want to bring a car should also research if there will be available parking at the hotel. Not having a place to put your vehicle would mean needing to pay for parking somewhere else in the city.
The 10 best hotels in Miami to help you book your next trip.
1. Surfcomber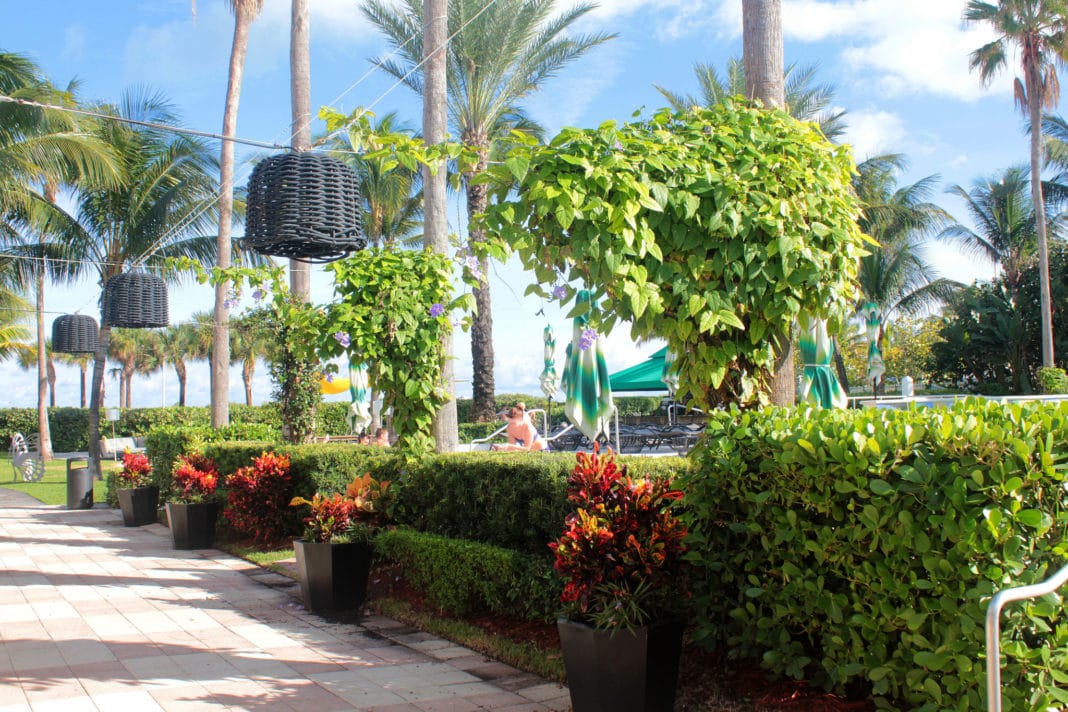 Credit: Get Bullish
This hotel remains situated in the center of Miami's South Beach. With the sandy coast just a few feet away, you'll have no problem getting to and from the ocean. Various "Daylife" activities also give guests the chance to socialize with other tourists while staying. The boutique hotel even has a daily wine hour, allowing guests to converse over some sips of the delicious beverage.
Pros
plus

Close to beach

plus

Social activities
Cons
2. Acqualina Resort & Spa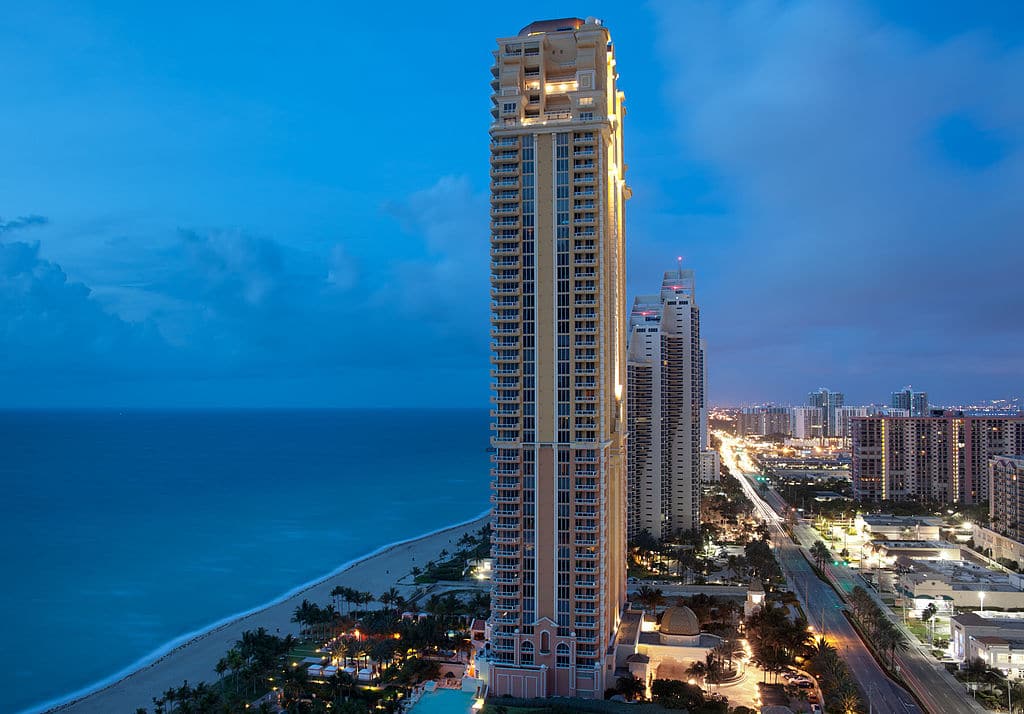 Credit; Jimmy Baikovicius
The Acqualina remains a great choice for those who like to spend time at the beach. Guests will be treated to 5-star services and luxurious rooms. Inside the units, you'll have access to flat-screen TVs and other cool amenities. A breakfast buffet, pool and parking spots also remain great perks at this hotel.
Pros
plus

Close to beach

plus

Various amentities
Cons
3. EPIC Hotel
Credit: Sean O'Shaughnessy
The Epic gives guests the chance to experience Miami's urban environment. You'll be able to explore the downtown city as soon as you walk out the door of your hotel. Guests can enjoy access to shops and restaurants, as well as the relatively inexpensive cost of their stay. Additionally, this boutique hotel remains in proximity to the gorgeous Biscayne Bay, so you'll have stunning views of the water. Make sure to swim in one of the hotel's rooftop pools, as they provide a spectacular view of the city.
Pros
plus

Within the city

plus

Cheaper costs
Cons
4. The Setai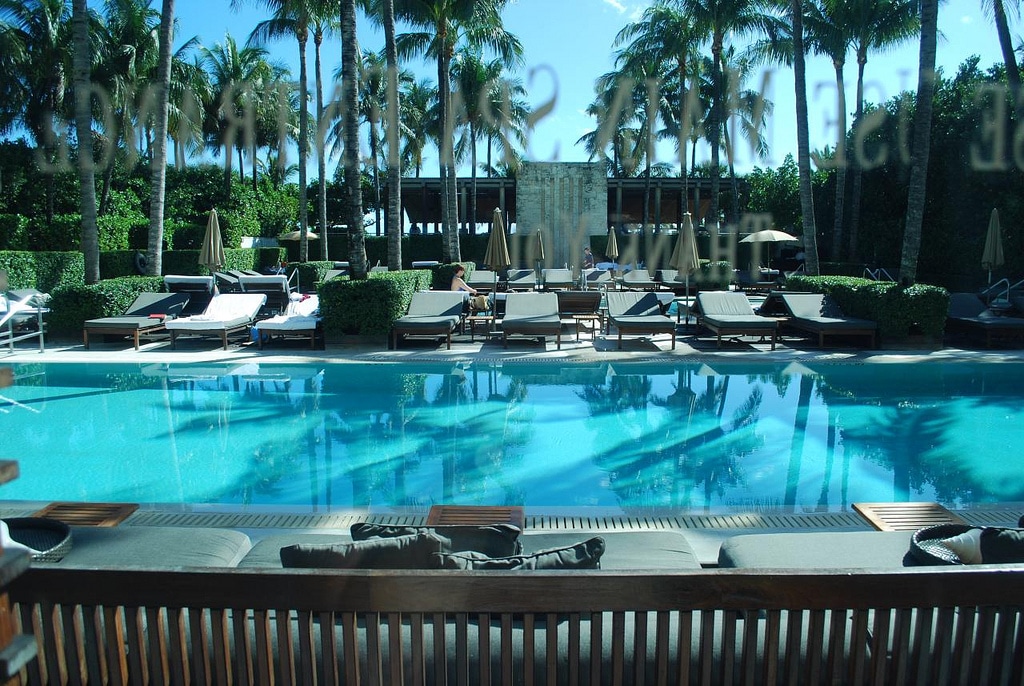 Credit: Josh Friedman
This hotel provides visitors the chance to walk to the beach and enjoy the sun. Located in the Art Deco district, the Setai has a unique and creative interior design. Inspired by Asian architecture, the Art Deco hotel stands out from other beach-themed accommodations. A spa and fitness center ensure guests can rejuvenate or exercise whenever they want. After you're done working out, cool off by going for a swim in an infinity pool. The complimentary breakfast buffet also helps save money on meals during the vacation. However, be sure to try the nearby restaurants, like Quinto La Huella, as they remain famous for their flavorful dishes.
Pros
plus

Close to beach

plus

Gym and spa access
Cons
5. ​Faena Hotel Miami Beach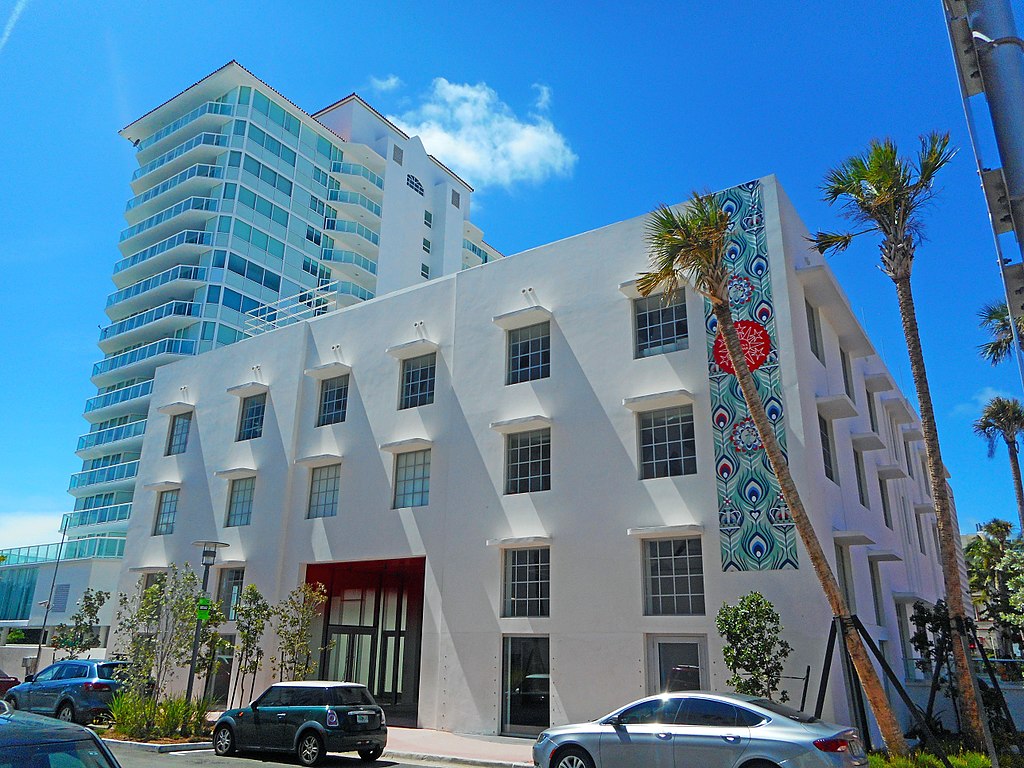 Credit: Daniel Di Palma
The Faena Hotel represents one of the best hotels in Miami. With its sophisticated décor and spacious rooms, you'll experience a luxurious getaway while at the hotel. Similarly, the hotel's restaurant provides guests with gourmet dishes and excellent service.
Pros
plus

Close to beach boardwalk

plus

Luxury design

plus

On-site restaurant
Cons
close

Food and drink non-inclusive
6. The Betsy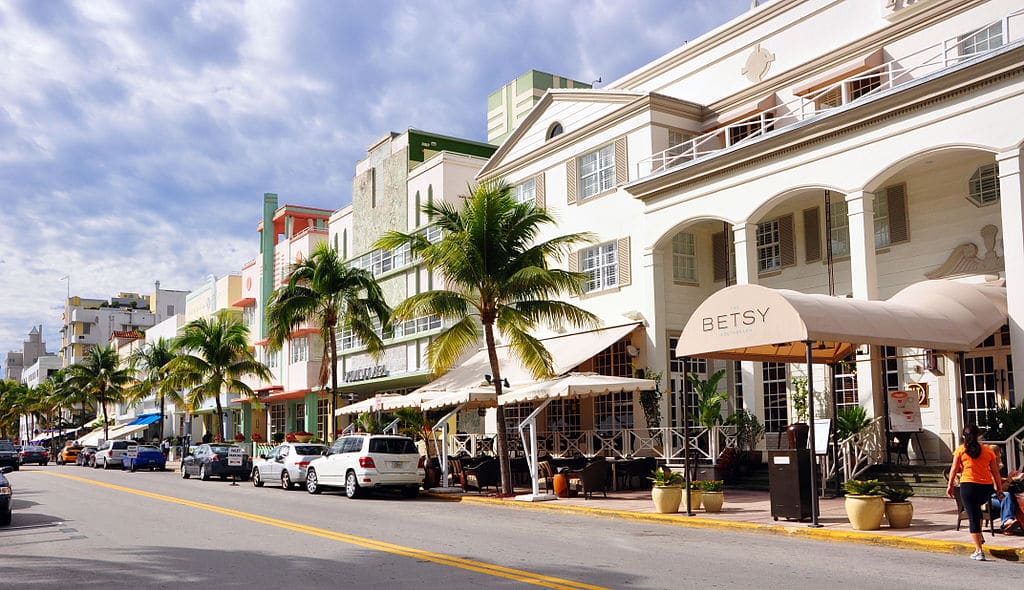 Credit: chensiyuan
The Betsy has a legendary reputation among the best hotels in Miami. With its art deco atmosphere and appreciation of the arts, guests can experience some true Miami culture during their stay. Food options and entertainment give visitors a valuable experience that's worth the price of the hotel.
Pros
plus

Variety of amenities

plus

Gourmet restaurant
Cons
close

Rooms need updating
7. The Biltmore Hotel — Coral Gables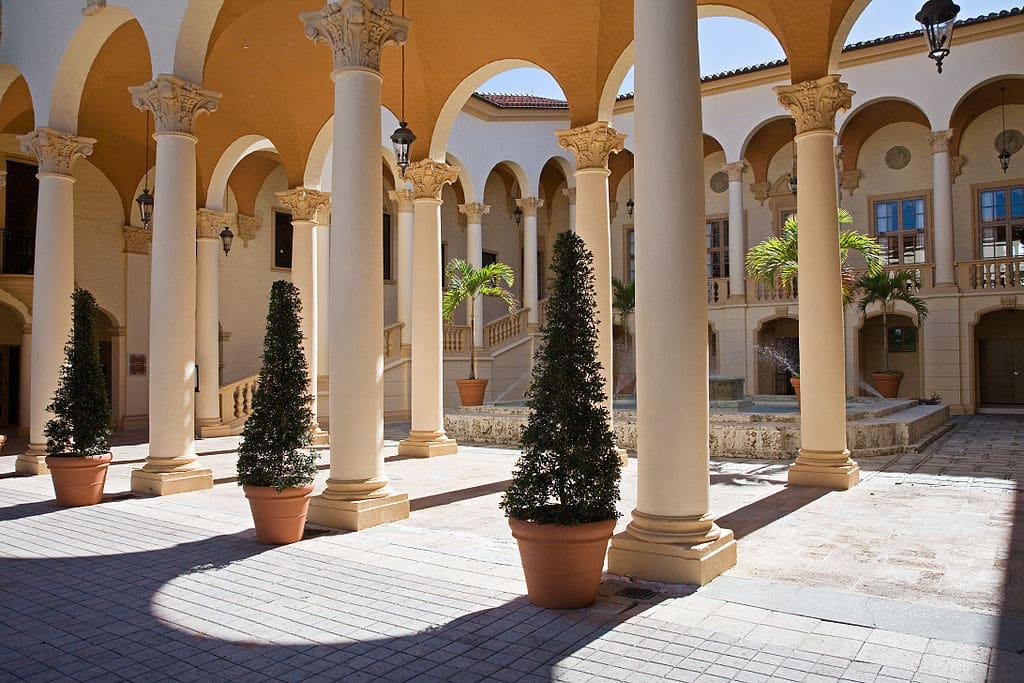 Credit: Jorge Royan
At the Biltmore, guests can spend hours playing on the golf course or battling it out at tennis. While it doesn't have luxury-quality designs, the hotel remains a good option for budgeting vacationers. For people with large families and young kids, the hotel's residential location might be preferable to an urban site.
Pros
plus

Cheaper costs

plus

Residential location
Cons
close

Rooms need updating
8. ​W South Beach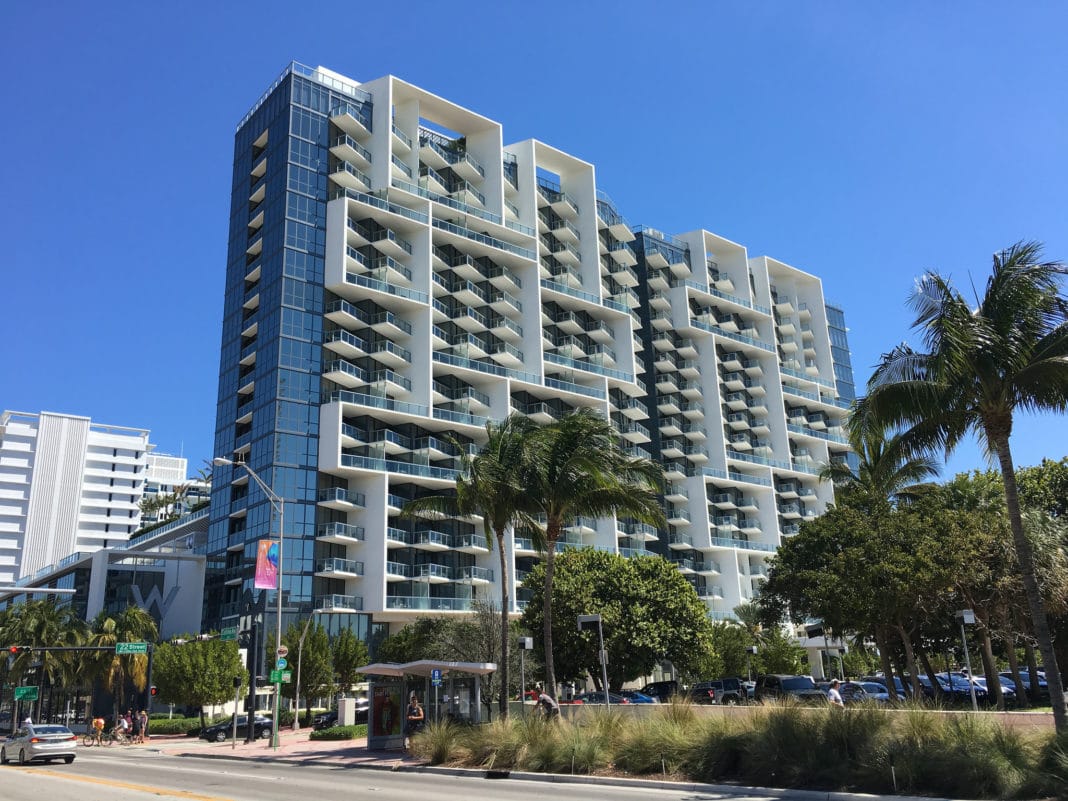 Credit: Phillip Pessar
The W South Beach remains one of the best hotels in Miami for many tourists. With a location nearby to South Beach's coasts and city streets, guests can have both urban and coastal atmospheres. Restaurants at the hotel provide visitors delicious meals without the need to venture far.
Pros
plus

On-site restaurants

plus

Walking distance to city and beach
Cons
close

Tends to be more crowded
9. Ritz-Carlton Coconut Grove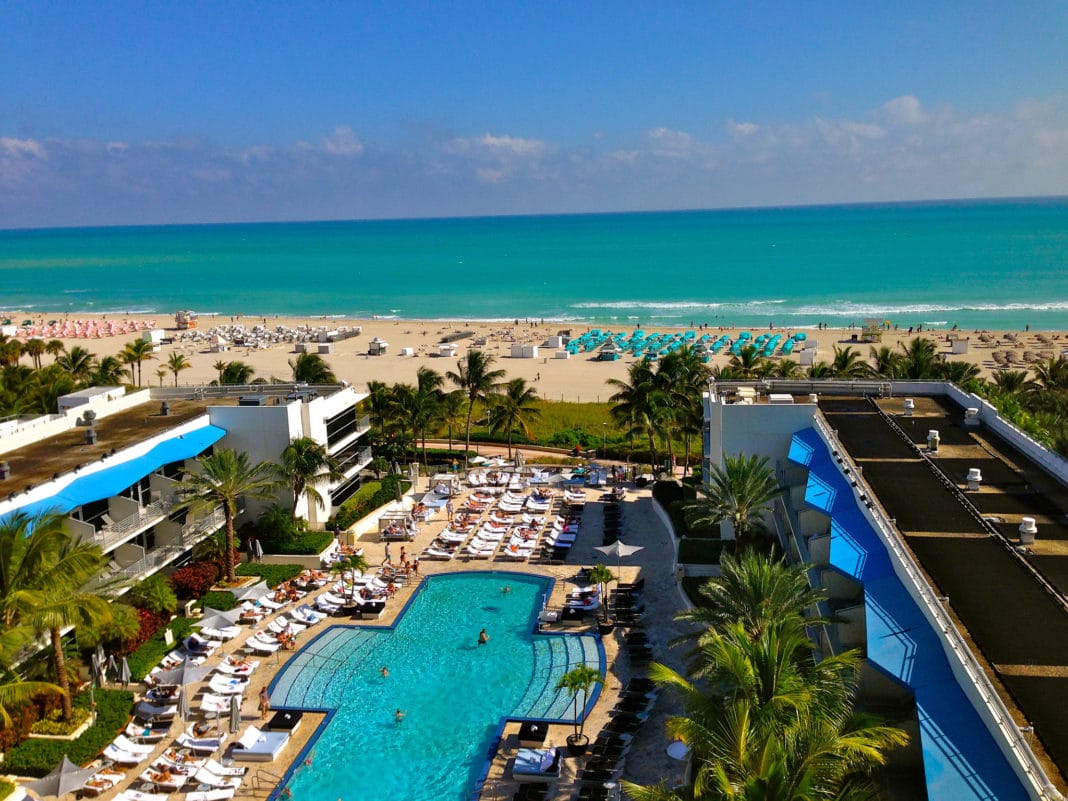 Credit: Sarah_Ackerman
With the Ritz-Carlton Coconut Grove, you'll be close to Miami's vibrant urban environment. Nearby to the city's many shops and restaurants, guests can explore all Miami has to offer. As you gaze through the hotel's floor-to-ceiling windows, you'll have an unparalleled view of the city below. Due to its various amenities and prime location, this resort represents one of the best hotels in Miami.
Pros
plus

Near to city center

plus

Various amenities
Cons
close

High gratuity for services
10. The Standard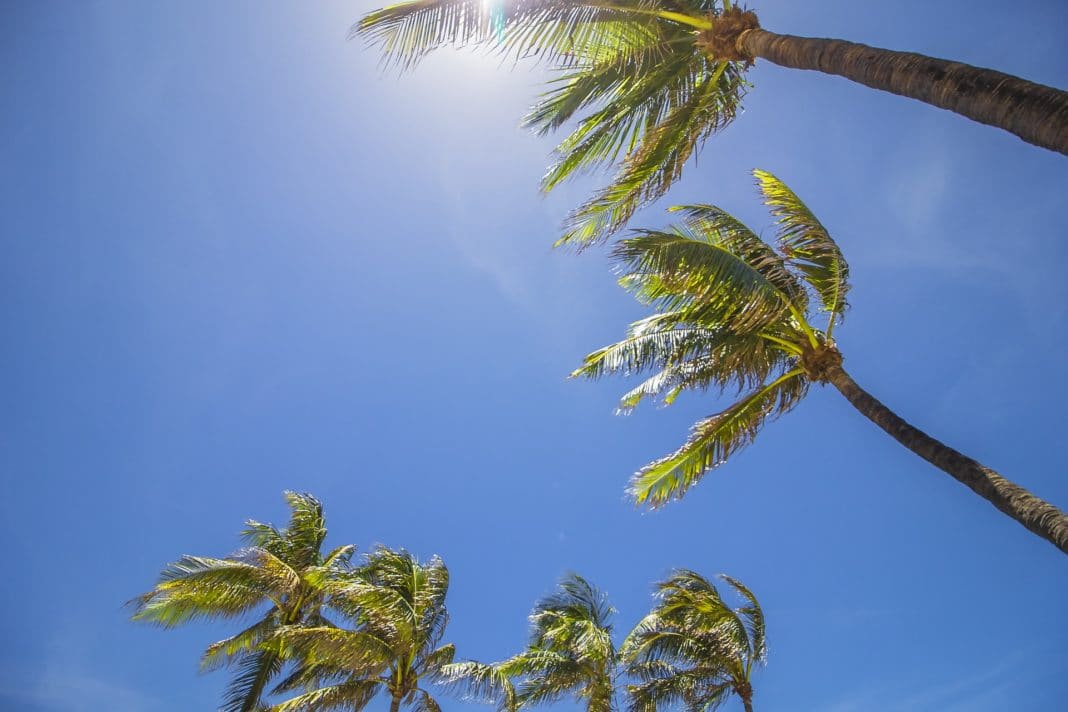 The Standard offers couples or singles the chance to experience Miami for adults. With a bar and cocktails always available to guests, you'll get to party Miami-style during your vacation. This hotel also stands a short distance away from the famous Lincoln Road, which has many unique shops and restaurants. Those who want to bring animals to their hotel will also find The Standard welcoming to any pets.
Pros
plus

Spa access

plus

Pet friendly
Cons
Common Questions
If you're interested in exploring the best accommodations at other locations around the globe, check out these articles below. We hope they give you some inspiration for where to book your next adventure.
Stay at one of the best hotels in Miami during your next vacation.
As an amazing place to vacation, Miami offers tourists an opportunity to experience tropical weather and an exciting culture. When you decide to take a trip to Miami, you might have trouble choosing a hotel. With the city's vast number of incredible accommodations, you won't have trouble finding a quality place to stay. Before you go to the city, make sure you revisit our article to read about the best hotels in Miami.
Related Article: 5 Amazing All Inclusive Resorts in Florida
Meghan Ochs
Meghan loves writing in all forms. In her free time, she alternates between reading and daydreaming about publishing her own novels someday. While she's only visited two countries, she wants to travel around the world, with France and Spain the first sites on her list. Before that happens, though, she plans on adopting at least one dog from a local animal shelter.