We don't know about you, but we love staying in resorts—especially in Florida. There's just something about being in the tropical weather, basking in amenities you don't normally get to enjoy. The perfect resort (especially an all-inclusive resort) can truly take your travel experience to a whole new level of awesome. However, where you stay also has the power to put an unfortunate damper on your stay. We'd prefer the former, for ourselves and for you as guests.

Here are five fantastic all inclusive resorts in Florida you must stay in next time you visit the Sunny State.
1. Hyatt Regency Grand Cypress, Orlando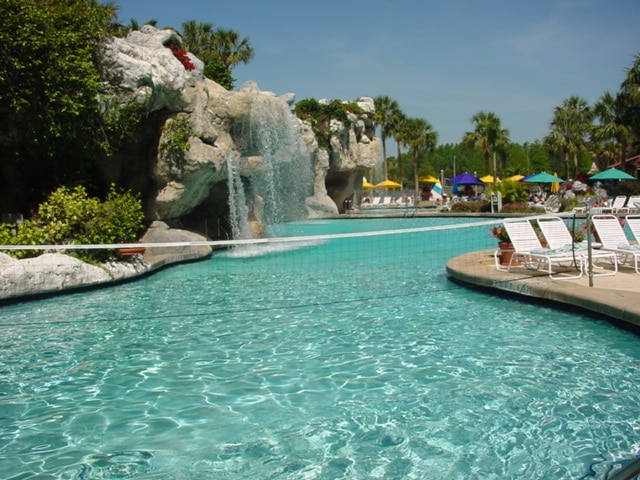 Credit: Marcel Krohne
Heading to Orlando? Hyatt Regency Grand Cypress is the one to book. Their standard rooms are of a sleek, modern style and include a spacious balcony, so you can only imagine what their luxury suites are like. Not only do they have the essential amenities you need like free Wi-Fi, but they're less than a mile away from Walt Disney World® and awesome activities. Talk about a dream location—especially if you have kids. What makes this an all-time favorite all-inclusive family hotel in Florida? Their giant lagoon-style pool is unlike anything you've ever seen at a resort. Adults will love the on-site fitness center, which is a great way to start the day.
2. Rosen Shingle Creek, Orlando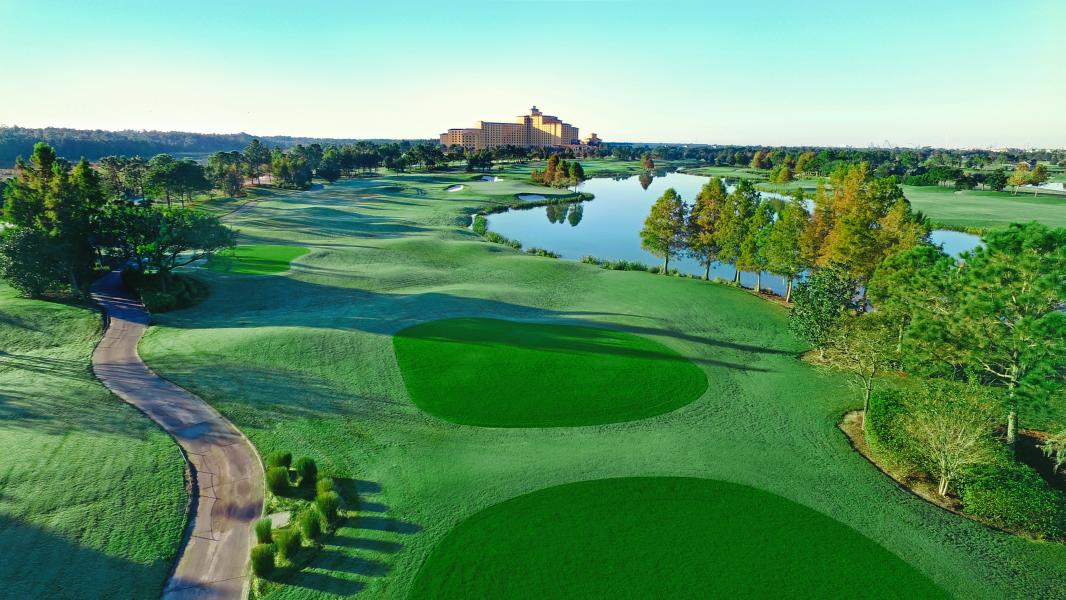 Credit: Rosen Single Creek
This is one of the most beautiful all-inclusive package resorts in Florida for its luxury and old-fashioned style. At Rosen Shingle Creek in Orlando, expect a spacious room with a stunning view of the island environment and flawless golf course. Our favorites at this fabulous all-inclusive resort in Florida are the Spa at Shingle Creek and the Shingle Creek Golf Course. We suggest planning a day of golf on their award-winning greens and then head to the spa for a magical massage.
3. Sirata Beach Resort, St. Petersburg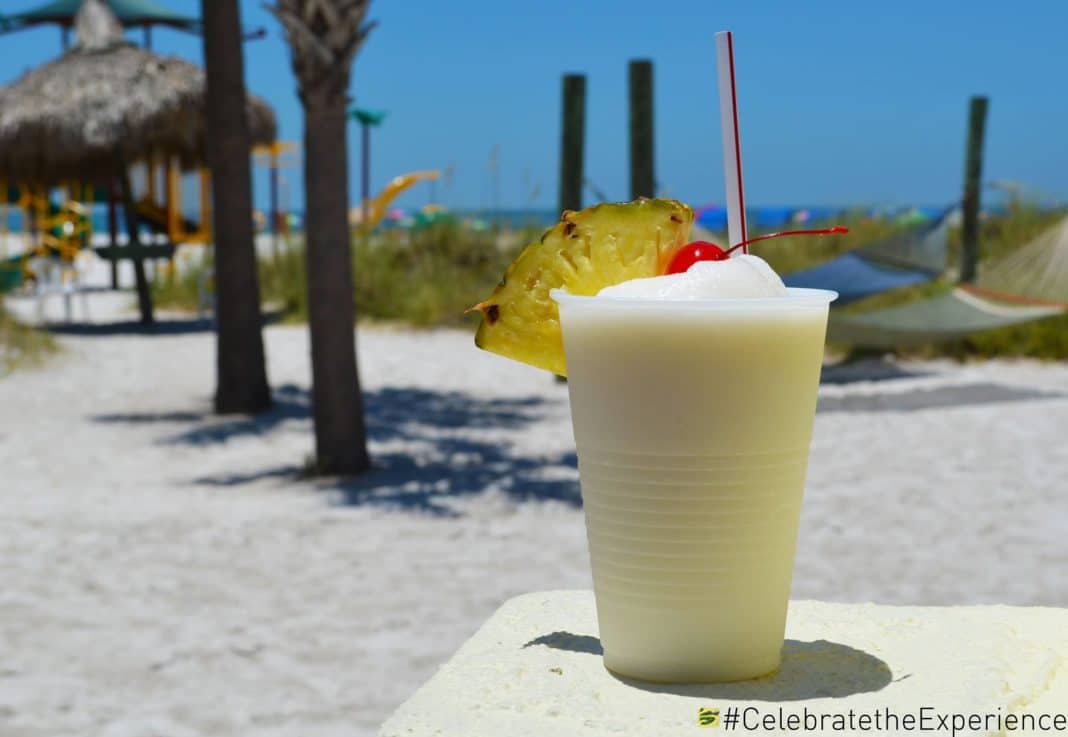 Credit: Sirata Beach Resort / Facebook
If you're craving a relaxing beach vacation, then put Sirata Beach Resort on your list of must-visit all-inclusive vacation resorts in Florida. Sirata in St. Petersburg features dreamy white sand beaches that are privately owned. That means ultimate relaxation and family fun. Plus, Sirata has two beachfront bars so you can cool down with a refreshing drink and scrumptious food. As if this isn't enough, this vibrant beach resort is a short trip from the Dali Museum and the Clearwater Marine Aquarium.
Related Article: The Best Destin Florida Hotels on the Emerald Coast

4. Fontainebleau, Miami Beach
Credit: Fontainbleau / Facebook
Looking for a place where you can indulge in almost every way possible? Out of the many all inclusive resorts in Florida, there's no better one to do this at than Fontainebleau in Miami Beach. This Florida all inclusive resort has got absolutely everything. You might as well stay at the resort during your entire stay in Florida because there's so much to do. Whether you want to relax in a state-of-the-art spa, sit on a private beach, shop name-brand items, or enjoy an evening in one of their many lounges, you'll never want to leave. Even just your room will be an experience in and of itself. Nearby activities include fishing, scuba diving, and snorkeling. All in all, Fontainebleau is the ultimate all inclusive resort for luxury lovers everywhere.
5. Club Med Sandpiper Bay, Port St. Lucie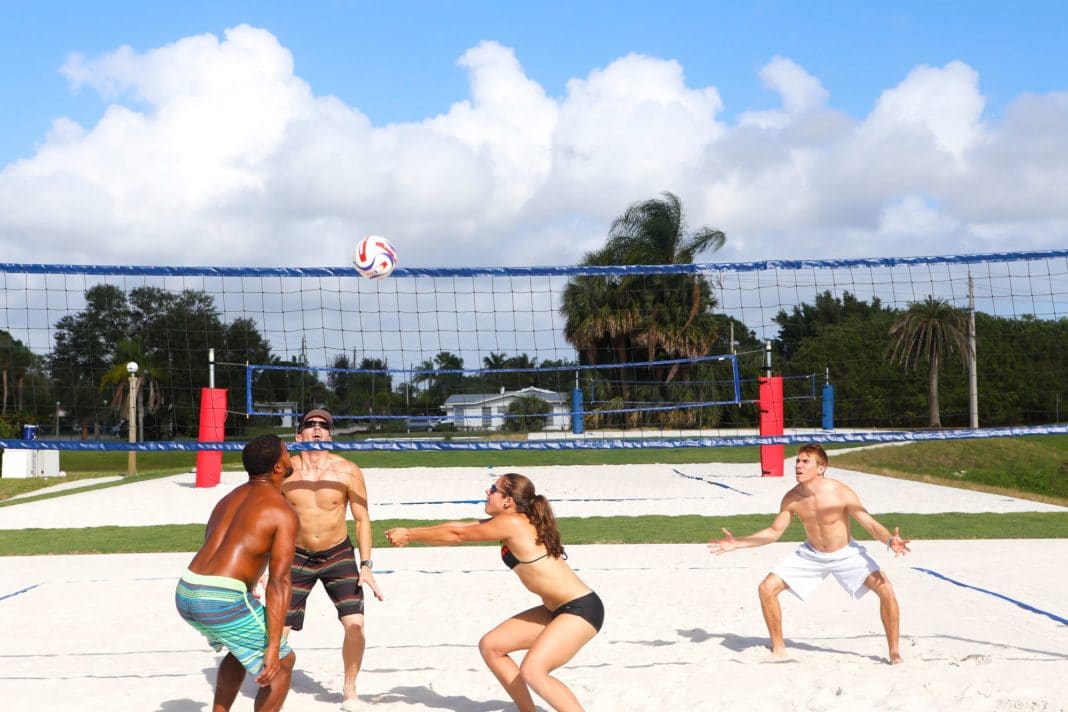 Credit: Club Med Sandpiper Bay
Many all inclusive resorts in Florida focus on food, beach, and other activities, but Club Med Sandpiper Bay is focused on athletic luxuries. This is a heaven-sent vacation spot for all sports fanatics and active families. From beach volleyball to kayaking, there's a multitude of activities to choose from that everyone will love. Come here with family or friends and do what you love with high-quality, advanced equipment.
There is certainly no shortage of all inclusive resorts in Florida, and the one you choose can make or break your vacation.
If you go with one of these top-rated all inclusive resorts in Florida, we guarantee you won't be disappointed. We hope you'll check these amazing spots—and then tell us what you think.
Oh and by the way, we're gonna leave you with some pro tips. While you're in Florida, you might as well check out the Florida Keys (Key West and Key Largo are two of our personal favorites). Since most of the Keys are on the dividing line between the Atlantic Ocean and the Gulf of Mexico, the water is warm and delightful all year round. They're also great places to find all-inclusive beach resorts.
Whether you're looking for luxury resorts, a romantic getaway, or a family vacation, Florida's beautiful beaches have it all with some pretty great vacation packages. For an ultimate beach vacation, you can't beat the Sunshine State.
Happy vacay!

Related Article: Best All-Inclusive Resorts in the USA