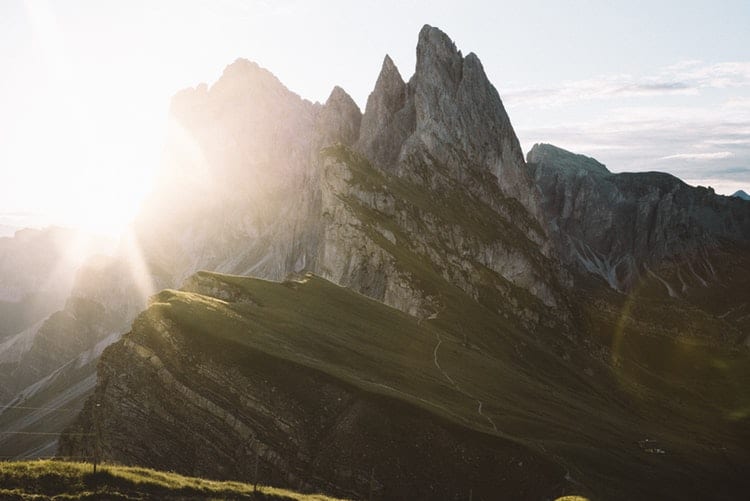 Whatever kind of sport you enjoy -hiking, biking, running, or swimming, it's important to stop and hydrate. That's why it's important to invest in the best hydration bladder. While a reusable water bottle is better for short trips, a hydration bladder makes it easier for you to drink water on the go. Sometimes, you don't even need to use your hands.
The best hydration bladder is designed to allow those of you who love the great outdoors to carry water easily. Hydration bladders typically function like water bottles attached to a backpack, with a tube coming out of them that you can keep in your mouth. To get a drink, just grab the tube that runs next to the hydration bladder and take a sip. Ah, sweet H20.
QUICK NAVIGATION
What Exactly Is A Hydration Bladder and Why Do You Need One?
So if you haven't used a hydration bladder before, you might be a little confused. No worries. We're here to fill you in. A hydration pack is a type of hydration system built as a backpack or waistpack. It typically contains a reservoir or bladder made from rubber or flexible plastic. The reservoir has a capped mouth for filling liquid and a hose that allows the wearer to drink hands-free.
Most hoses have a bite-valve that opens when the user bites down on it. This valve may also be protected by a dust cover. Last but not least, some hydration packs are insulated to keep water from freezing or becoming too warm.
Uses of a Hydration Bladder
The volume of the hydration bladder can vary widely depending on its purpose. Some packs are small and minimalist, designed to add as little weight as possible and remain in place while you're running or cycling. Others are designed for backpacking and longer hikes. These packs tend to have much larger hydration bladders.
Since water weighs about 8.3 lbs. per gallon, it is impractical to try to carry more than a few liters in most situations. Most reservoirs carry about 1-3 liters, even for larger packs. In addition to hydration, these water reservoirs can also be used for washing dishes and equipment or for showering. Pressurized hydration bladders can provide a stream powerful enough to wash with. You can also get creative and suspend a bladder from a high place like a tree branch to employ gravity in creating water pressure. Generally speaking, hydration packs are used for outdoor recreational activities. This includes but is not limited to hiking, bicycling, running, kayaking, and camping.
Different Types of Hydration Bladders
You have to admit that hydration bladders are one of the finer inventions among the finest inventions for outdoor gear. They solved the problem of how to pack significant amounts of water without using up precious space. Differences among the types of hydration bladders aren't huge but they do matter. The best hydration bladders should all offer quality, ease of storage, and ease of accessibility.
When you're going on your next adventure, make sure you know which type of hydration bladder to bring and some quick facts you should know.
They are the Best Way to Carry Water – When you are hiking or backpacking, hydration bladders are the best way to carry water.

There Are So Many Benefits – The benefits of using a hydration bladder includes comfortability carrying large water loads, saving space, and drinking with ease.

Don't Confuse Them With Water Bladders – Water bladders are similar to hydration bladders, since they are soft-sided. However, water bladders don't attach easily to a backpack. In addition, water bladders lack the straw that allows for simple drinking from the hydration bladder.

check

Hydration Compatible Backpack – To fully utilize the best hydration bladder, you will need a hydration compatible backpack. This allows for easy insertion of the hydration bladders between the pack's frame and the pack's fabric. The packs also come with the necessary points of attachment for easy insertion.

check

Common Sizing – Most hydration packs are available in size from 1L to 3L.

check

Know What Size to Get – If you have a hydration compatible backpack and just need the hydration bladder, which size you need to buy depends on the pack size and how much water you think you will need to bring with you. Some small daypacks like the Osprey Talon can carry hydration bladders 2L or less. Almost all backpacks can use the 3L size.
How to Choose the Best Hydration Bladder for Your Outdoor Adventure
When it comes to choosing the best hydration bladder for your needs, there are several things you should take into consideration:
Capacity – How many liters of water can it store?

Quality – Is this company known for quality products? How durable does this hydration bladder look and feel?

List

Weight – If you're trying to pack ultralight, every ounce counts. Check the weight of the hydration bladder before you buy it. Chances are, they can vary a bit.
Our Favorite Products: Choose the Best Hydration Bladder
Geigerrig Pressurized Hydration Engine and Reservoir
Skip out on the traditional hydration bladder and try the Geigerrig pressurized hydration engine instead. To use it, simply add pressure to your reservoir using the power bulb and have on-demand water that sprays. A reversible, dishwasher safe design makes cleaning it extremely simple. Even better, all Geigerrig engines are covered by a lifetime warranty against leaks for years and years of use.
Simply remove the slide top and easily refill from any river, stream, lake, or pond. Protect your thirst by plugging an Aquamira Frontier Filter inline via the built in quick connects and have a complete hydration and filtration system anywhere you go. The 3 Liter engine fits all larger hydration packs.
Tech Specs:
3 Liter (100 oz.) capacity to spray to drink, cool, clean, and share

Slide top and wide open mouth for fast refill

Reversible, dishwasher safe reservoir

check

Lifetime warranty against leaks and reversible / dishwasher safe reservoir for easy cleaning

check

Filter ready for use with the Aquamira Frontier Max filter or Geigerrig filters (Not included)

check

Spray to drink

check

Spray to cool
Pros
plus

Tough and durable hydration bladder

plus

Easy to clean

plus

Does not leak or spill
Cons
Hydrapak Shape-Shift 3L Reversible Reservoir
Hydrapak does it right; if you're looking for the best hydration pack, you've found one here. This company knows that athletes an travelers thirst for more. A smart design and top-notch performance come together in the shape-shift reservoir.
Their creation for hydration on the go holds up very well. This said, it can take a serious beating. Better yet, it fits nicely in most hydration packs and is fully reversible. This makes for easy cleaning. Abrasion resistant TPU & RF welded seams provide ultimate durability and elasticity.
After each sip, the shape-shift high flow blaster seals and features a twist on and off bar to prevent leaks when it is not in use. Fully reversible for cleaning and drying, it is top-shelf dishwasher safe. Fully reversible for easy cleaning and drying, and top-shelf dishwasher safe. The plug-n-play connect system lets you easily disconnect the drink tube (an auto shutoff valve prevents leaking) and remove the reservoir from your pack for convenient refilling.
Tech Specs:
Reversible: Fully reversible reservoir is dishwasher safe and turns inside out for easy cleaning and drying

Blaster Valve: High-flow blaster bite valve self seals after each sip and features a twist on/off bar to prevent leaks when not in use.

Durable: Made of abrasive-resistant TPU, the Shape-Shift can stand up to whatever you throw at it.

check

100% BPA and PVC Free – No weird taste, no unnecessary and harmful chemicals.

check

Beyond Lifetime Warranty: If you experience any issue, we'll repair or replace the item for free. Whatever it takes to keep your adventure going.
Pros
plus

Easy to attach

plus

Reversible

plus

Easy to clean

plus

Detachable hose
Cons
close

Really 2.5L not 3L

Cut off is not very easy to use
Osprey Hydraulics Reservoir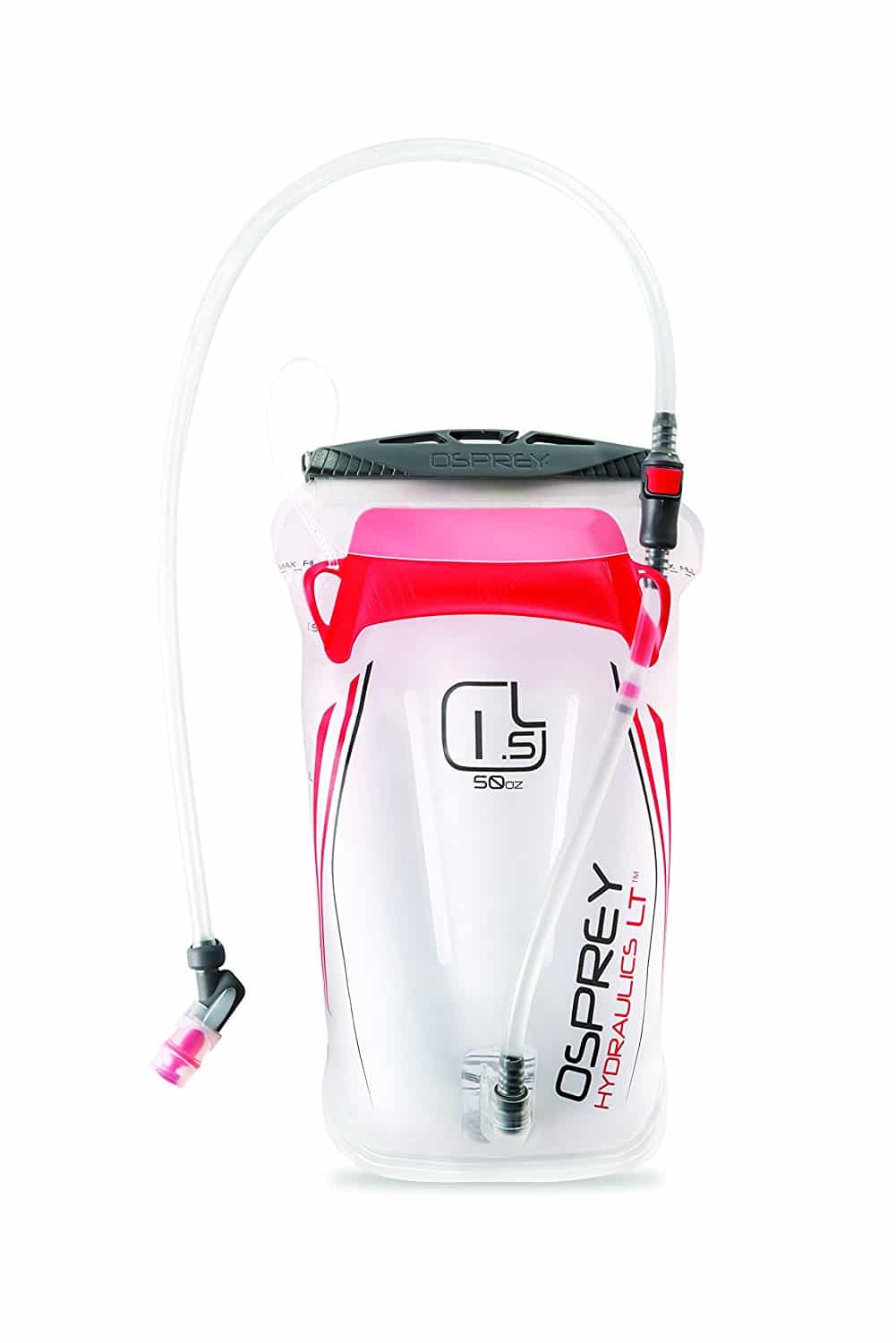 We said it. Everything about the Osprey Hydraulics Reservoir shouts sweet simplicity. If you've ever used other water reservoirs, you probably know that they are not all easy to fill up. But with that said, that just makes you appreciate the ones that do that much more. Thanks, Osprey. Just like other HydraPak models, this bladder is easy to fill up in both deep and shallow environments. The attached handle and extended tongue allow you to fill it up quickly and without complication whenever you need to. Collecting water from streams or shallow fountains is a breeze.
Pros
plus

Water valves have great drinking flow

plus

Handle is easy to grab

plus

Helpful magnet on tube
Cons
close

Material of bladder could be stronger
MSR Dromedary Bag Water Reservoir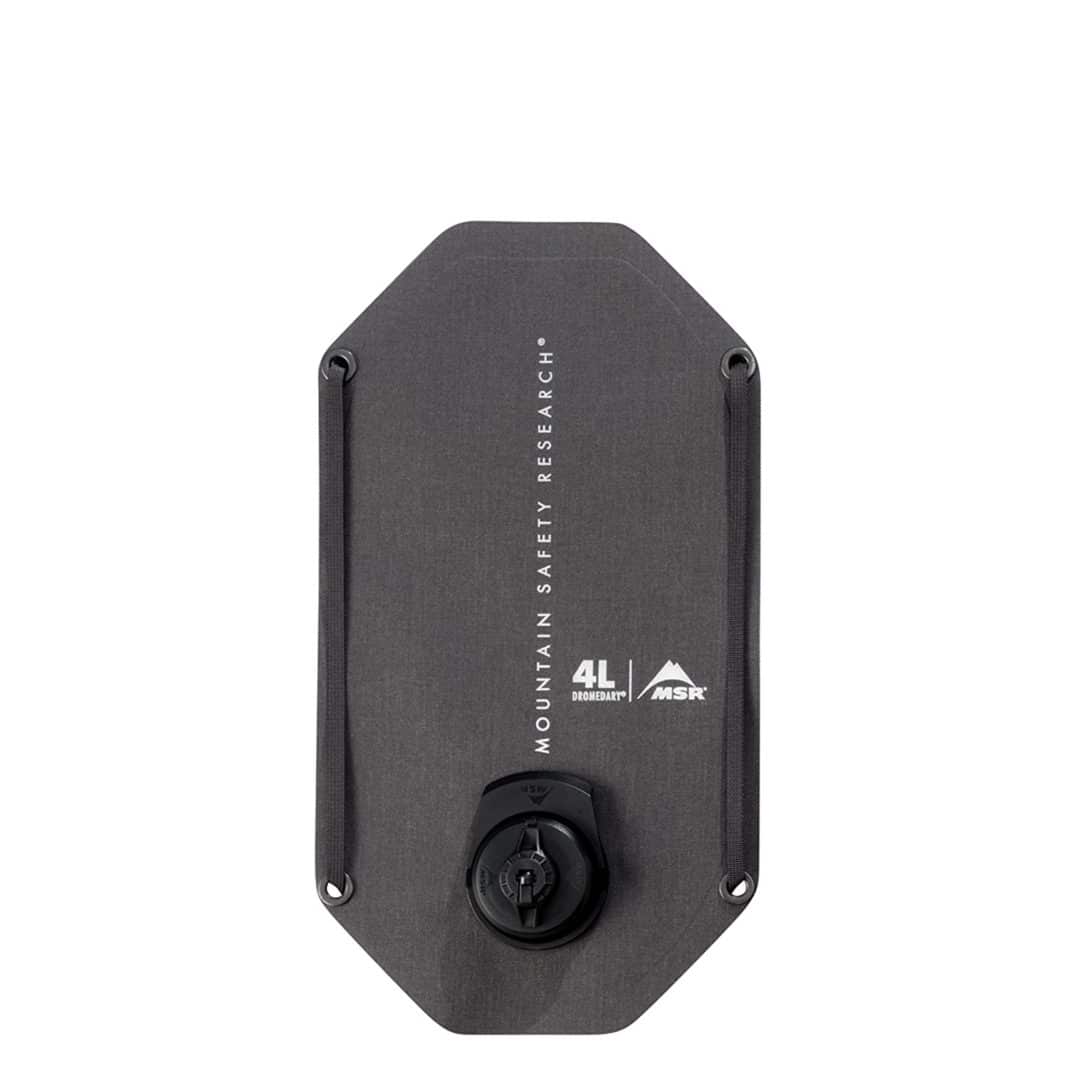 For top picks, the MSR Dromedary Bag Water Reservoir is definitely a best hydration bladder on the market. Completely collapsible for superior packing efficiency, the MSR Dromedary Bag is our burliest medium-to-large capacity water storage and water delivery system.
Perfect for everything from alpine- to road warrior-style expeditions, the Dromedary Bag is armed with incredibly tough 1,000-Denier exteriors and now laminated with an improved BPA-free food-grade lining for better-tasting water, and can handle freezing and the abuse inflicted by expedition crews and hardcore adventurers. Features streamlined webbing and strategic grommets for pack attachment and hanging. Accessories like the Shower or Hydration Kits add do-all versatility, and the included MSR 3-in-1 cap lets you fill, drink and pour with greater ease.
Tech Specs:
Collapsible water storage for expeditions of all kinds

Laminated with an improved BPA-free food-grade lining for better-tasting water

Armed with tough 1,000-Denier exteriors can handle freezing

check

The four liter size measures 10 by 18.3 inches and weighs 6.9 ounces

check

Made in the USA
Pros
plus

Excellent design

plus

Outstanding performance

plus

Durable and lightweight
Cons
WACOOL 3L BPA Free EVA Hydration Pack Bladder
This is the best hydration bladder of its kind. Why? There are so many important features that make it top notch. First, it has a wide opening that makes it easy to clean and dry. The screw cap and handle offer a tight seal and durable construction. It's easy to add water. Next, it's antimicrobial and BPA-free. With a double soldering seal and glass-like interior, there is no leaking under 60K pressure and sediment can't get in.
A sliding mouthpiece prevents bacteria and dust from getting in. Both ends are locked by rubber binds. Last but not least, a self-lock socket is quick to connect and remove. There is no leaking when the hose is disconnected.
Tech Specs:
Capacity: 3 Liter (100 oz), 100% odorless, tasteless, BPA- Free EVA material

Might be the most rigid hydration bladder on the market: 0.6mm extra thick liner is pressure-tolerant and wear-proof; double soldering sealing side technique has greatly improved durability.

Double opening design. As the most popular design for high end hydration systems in recent years, this allows you to refill in any condition.

check

Easy to fill and insert into the pack, easy cleaning design, dual large opening.
Pros
plus

Easy to set up and clean

plus

Inexpensive
Cons
close

First time use the water tastes like plastic

Need to bite the valve to get a good water flow
Baen Sendi Hydration Bladder 3 Liter
Looking for the best hydration bladder that's military grade? You've found it in the Baen Sendi Hydration Bladder 3 Liter. This eco-friendly reservoir offers the following advantages. First and foremost, it's BPA-free. This means you don't have to worry about chemicals leaking into your water and that gross plastic taste. Second, it has food-grade certification and is non-toxic. On a more ergonomic level, it's super easy to. Stop worrying about leaks, spills, and messes. They just won't happen. The screw cap, sliding opening, and large opening make it easy to fill up and drink without hassle.
Tech Specs:
Professional military Bladder Bag,Eco-friendly material,100% odorless, tasteless, BPA- Free material.

FDA Approved : Food-grade premium quality anti-bacteria materials. Thick bladder material is pressure-tolerant and wear-proof. Patented GlassAS technology makes it a high smooth interior surface. The smoothness of the liner prevents the germ and the lime from adhesion, which promotes health.

Dual Opening Design: Screw cap + sliding opening. Large opening for easy add water, add ice cubes and cleaning. As the most popular design for high end hydration systems in recent years, this allows you to refill in any condition. Hand can be directly inserted into the bladder to cleaning.

check

Patented mouthpiece and hose connector: Antimicrobial mouth piece, high flow, auto-lock function to prevent leaking, comes with dust cover. Selflock connector allows you to unhook the tube quickly without any leaking.

check

High-flow bite valve with dust cover. mouthpiece with a valve switch, to prevent leakage. – Lifetime Guarantee. If you are not satisfied with our products, you can always replace , return or contact them refund.
Pros
plus

3L capacity

plus

Easy to clean

plus

Made from antibacterial material

plus

Easy to fill

plus

Doesn't leak
Cons
close

Bad plastic taste for first time use
Unigear Hydration Water Bladder Reservoir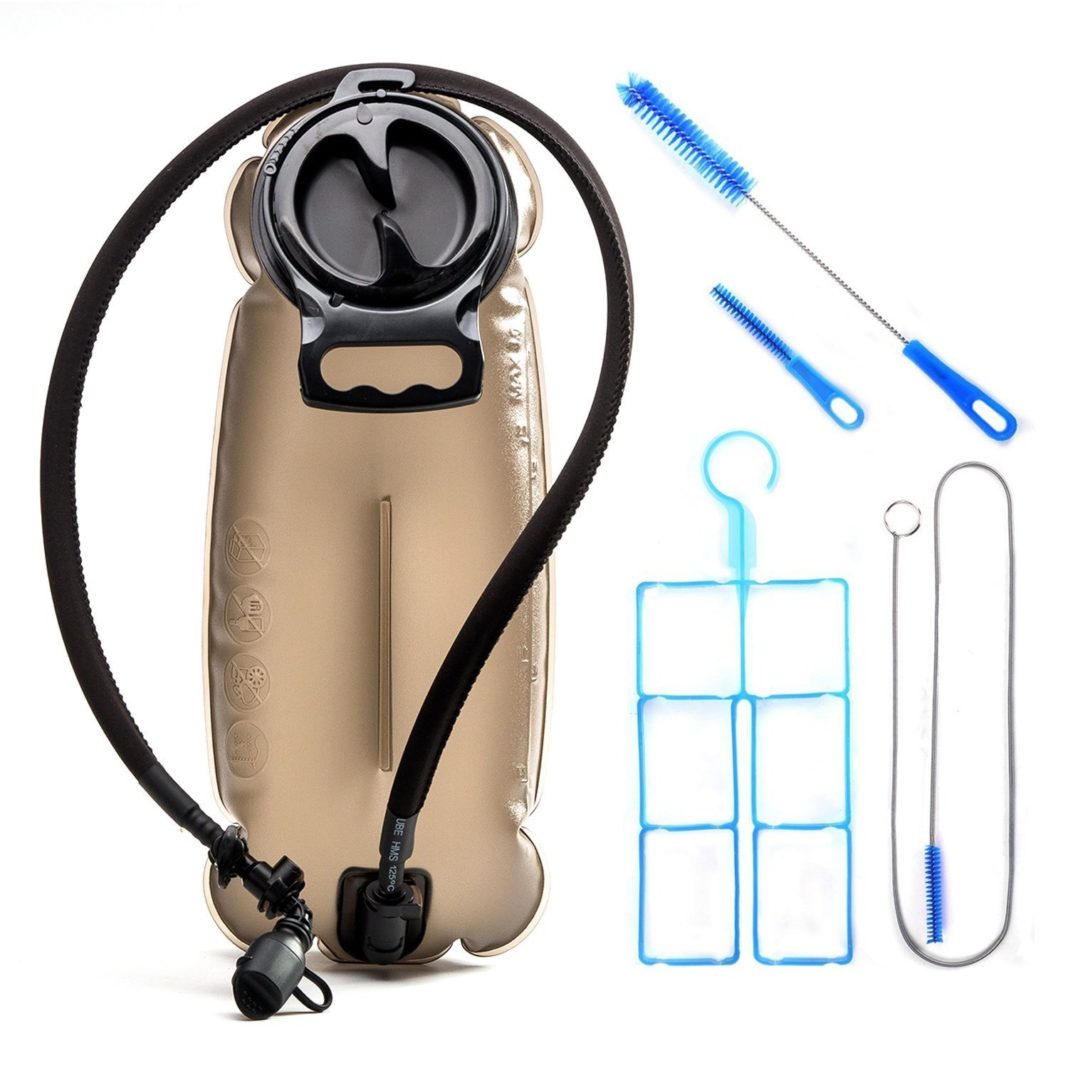 Stay hydrated when you're camping, hiking, biking, or doing just whatever. Are you enthusiastic about the great outdoors? Consider investing in the best hydration bladder out there. The Unigear hydration water bladder reservoir is definitely one of them. Don't let your hydration needs interfere with your workout. Using this hydration bladder is a great way to keep your gear clean, dry, and get some H20 when you need it most.
A wide screw cap can add ice cubes for an even cooler drink, enough to get you through a day of hiking, cycling, running or biking. Meanwhile, it is easy and convenient for cleaning. Dehydration in exercise is very common and can be mild, moderate or severe, depending on how much of your body weight is lost through fluids. Therefore it is important that we look out for those early signs of dehydration such as thirst and dark colored urine, these are your body's way of trying to increase water intake and decrease water loss.
Tech Specs:
Premium Quality: Manufactured from high quality TPU flexible food grade material. BPA FREE and FDA approved. Your taste free and odor free hydration bladder has passed a bearing pressure test to ensure it is leak proof and ready use.

Large opening for easy cleaning: Inner surfaces easily accessible for easy cleaning and drying. For cold water, adding ice cubes directly from a scoop or refrigerator ice dispenser.

Soft mouthpiece: Durable and soft anti-microbial mouthpiece for wholesome and effortless sipping. Easily accessible shutoff valve.

check

Insulated Tube: Premium quality neoprene tube cover resists temperature changes in hot and cold weathers. Thermal tape at each end prevents insulation from sliding and wearing off. Quick-release tube can be detached for easy storing.
Pros
plus

Tough and durable construction

plus

Good product; no plastic taste

plus

Comfortable to use

plus

Affordable
Cons
close

Mouthpiece comes off too easily
Invest In the Best Hydration Bladder for Your Travel Needs
We hope you enjoyed reading out article about how to find the best travel bladder. As you can see from our selection, we chose nothing but the top-quality products on the market. Have you used any of these products before? Let us know in the comment section below.
Related Article: How to Choose the Best Hydration Pack
Danielle Dougall
Danielle Dougall is a photographer, avid writer, and traveler. Hailing from the rainy city of Seattle, WA she now lives in southern California where she enjoys longboarding, hiking, coffee shop hopping, and dreaming up destinations for her next international trip.