A good hydration pack is designed to transport water to make drinking on the go more convenient. We're going to show you how to choose the best hydration pack for the job.
With the right hydration pack, you won't have to slow down or even stop when you need a sip. Simply grab the tube connected to your water reservoir and take a drink. When shopping for a hydration pack, you want to make sure you choose one designed for your activity. Then, consider things like its fit, capacity, and other features. This article walks you through various types of hydration packs. Keep in mind that not all daypacks come with a water reservoir for simple hydration.
Let's Look at the Best Hydration Packs
Hiking Hydration Packs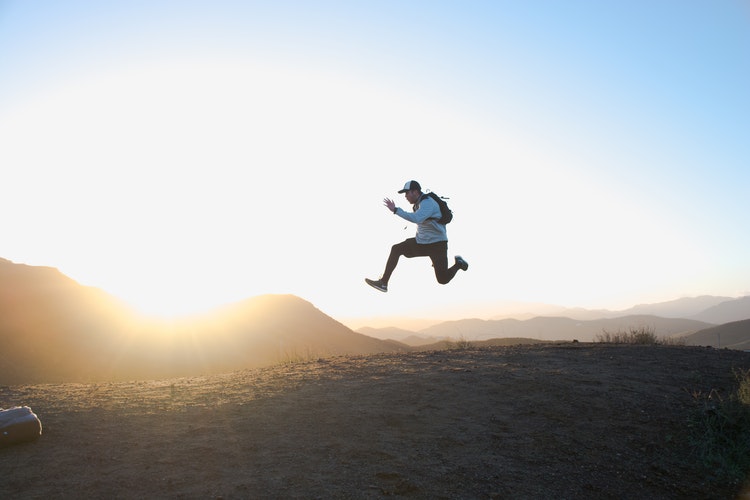 Alright. Let's help you find a good hydration pack. These packs are a lot like standard packs for hiking except they offer ample space for food, extra layers, and other essentials you should carry for every outing. They range in size from small packs for short day hikes to larger ones big enough for overnight or weekend trips. We are here to help you find just the right one for your trip and specific needs. 
Cycling Hydration Packs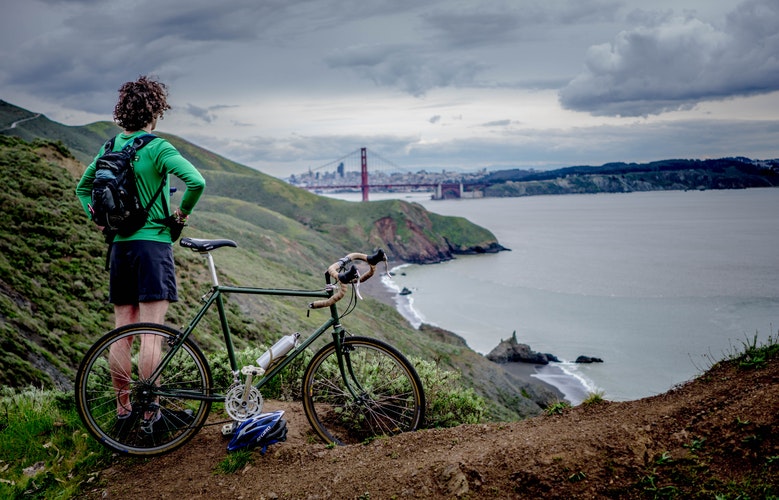 These types of hydration packs are designed specifically for road cycling or mountain biking. Cycling hydration packs are typically compact and low-profile. They'll stay put on your back as you ride without creating wind-resistance or sliding around. Packs for mountain biking are typically a bit larger than standard cycling packs. This enables them to hold more gear, clothing, and bike tools. All cycling hydration packs have a thin waist belt to keep the pack stable while you're on the go.
Running Hydration Packs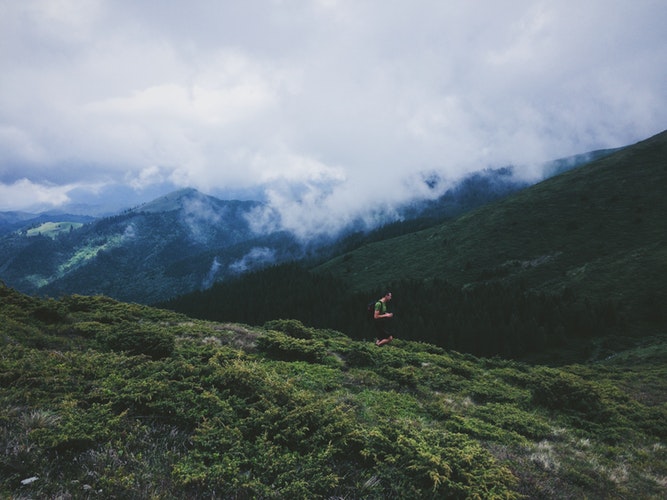 As we previously mentioned, there are two types of running hydration packs. You may have noticed, these hydration packs come in the form of both vests and backpacks. So how do you choose the right one to fit your needs? We'll tell you.
Running vests look like a regular vest and are designed with a snug fit. Similarly to a backpack, they carry on your shoulders and back but tend to have a lower profile. They often feature more pockets on the shoulder straps and do not have a hip belt like most packs do. In addition, you'll find they have spots for storing water bottles near the front of the shoulder straps. If you'd prefer a hydration reservoir, many vests have spots to accommodate these as well. The reservoir will be sold separately.
Now, let's take a look at running backpacks. While these might look like a regular backpack, they are made with running-specific features. For example, they offer a low profile design, simple hip belt, and pockets for easy access storage. More often than not, they provide better storage capabilities than vests. Nearly every running pack includes a hydration reservoir, for an easy way to drink water on the go.
Alright, Here Are the Best Types of Hydration Packs
Okay, let's get to the good stuff. It's time to help you find the right hydration pack for your trip. Now that you know a little bit about them, you can choose the type of pack that's right for you.
1. Platypus Siouxon Women's Hydration Pack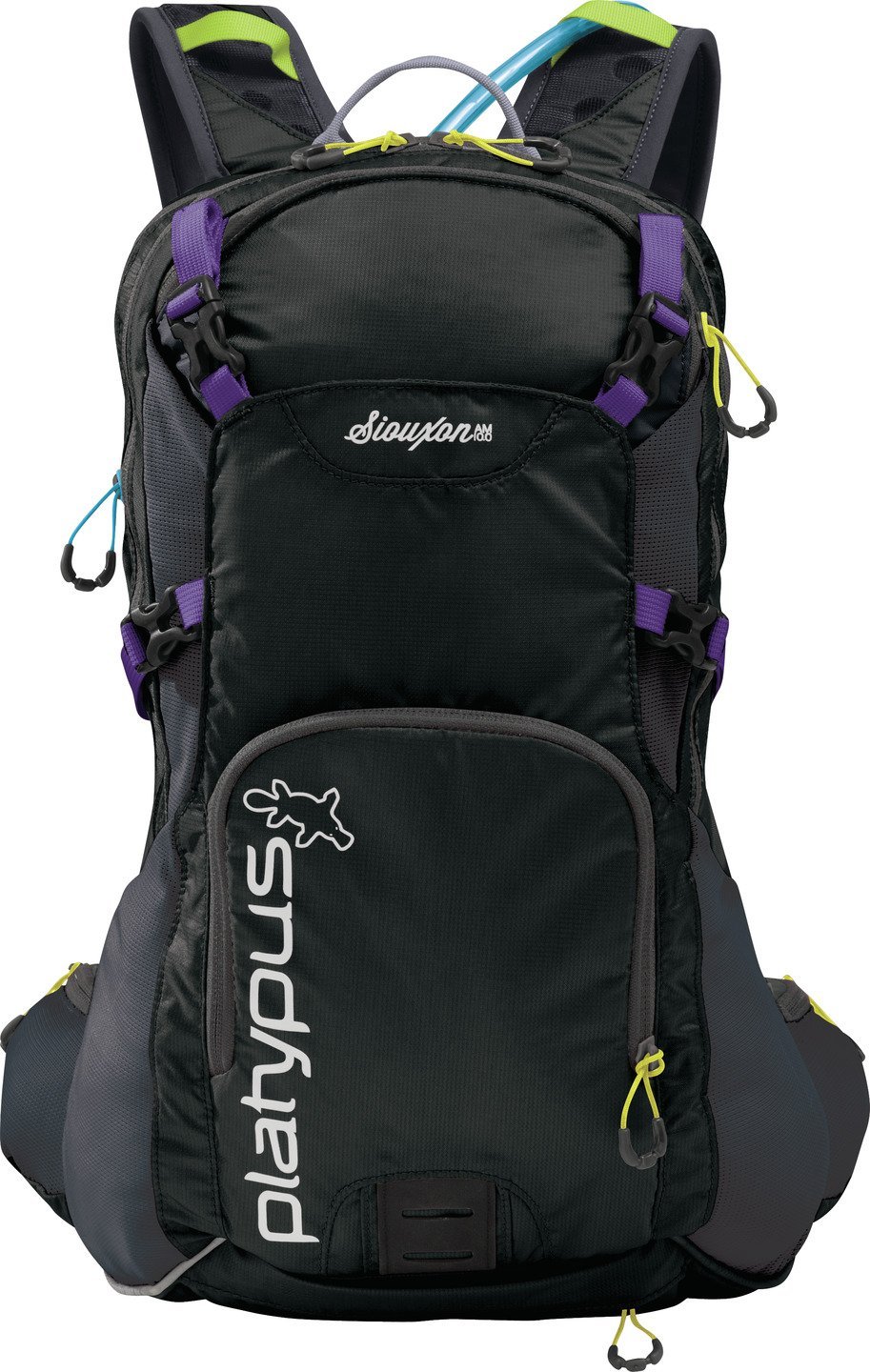 This spacious pack is designed especially for women. It's also made with cyclists and mountain bikers in mind; the model attests to that. We love that it offers plenty of space to store your riding essentials as well as FloatAir back panel to keep you cool all day long. This is a great pack to bring with you for your summer adventures.
Another great feature is the 3L zip reservoir. Featuring a low-profile shape with a wide mouth opening, it's super convenient to stop and take a sip while you're cruising even the roughest terrain.
2. Camelbak MULE Hydration Pack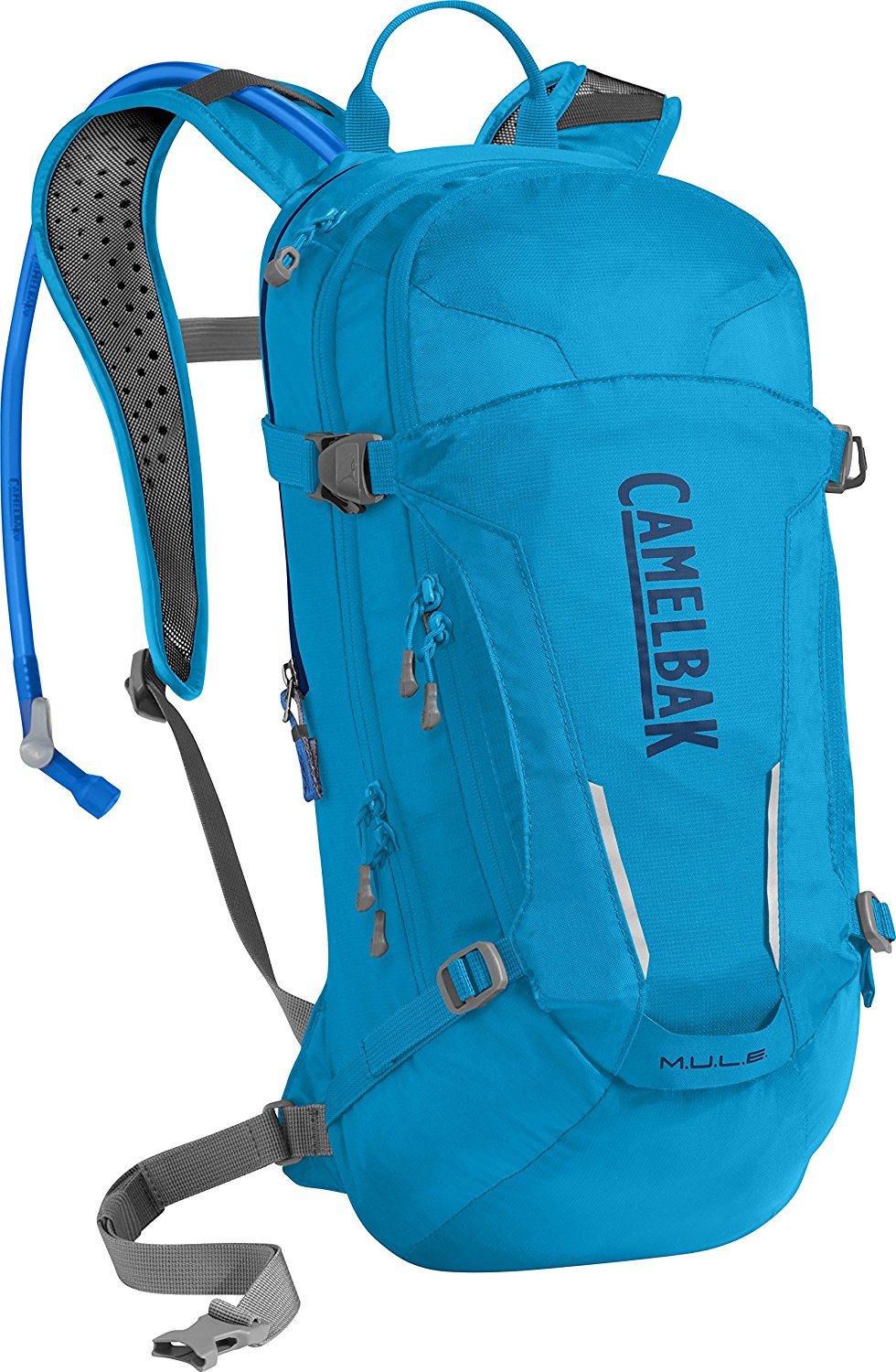 Are you on the search for functional gear? This is the best hydration pack for you. The MULE has been Camelbak's best-selling packs for a long time. Why? It's got everything you need and then some. Thanks to a narrow gauge design, it's light and maneuverable. Like the Platypus, it's built for mountain biking. We love to use it as a crossover style for running too.
The latest edition features a 3L crux reservoir. When you're thirsty, you'll have plenty of water to drink. Mountain bikers, in particular, have been praising this pack for delivering a sweet spot between size and storage. While it's lightweight, it still offers plenty of space for you to fill up on water, snacks, and still have plenty of room leftover for the gear you need to bring.
3.  Osprey Escapist 32 Pack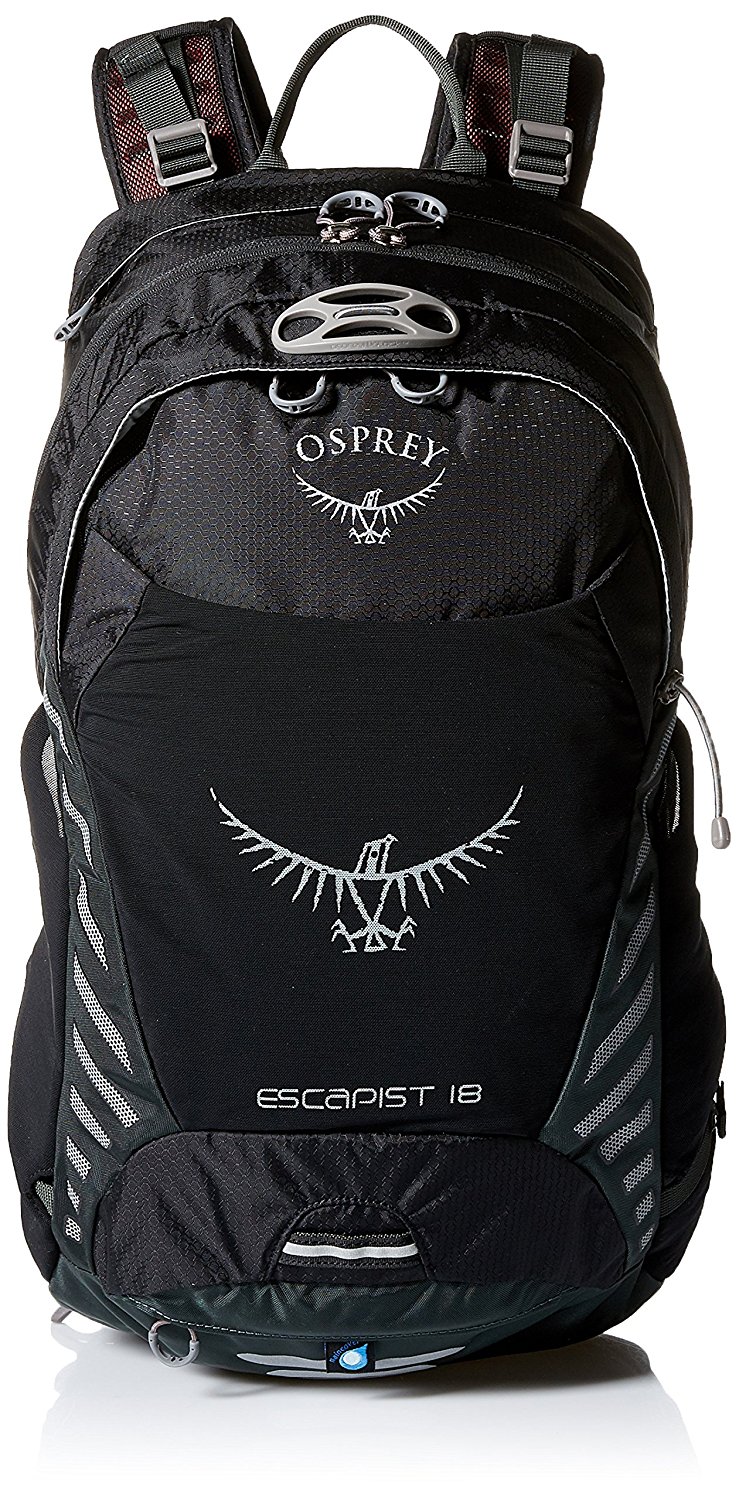 Enjoy ample room on the trail or commuting with extra storage for all your gear. The Osprey Escapist 32 pack is made to keep you and your gear balanced when descending rough terrain. Thanks to the airscape mesh back panel, you will have plenty of ventilation when you're grinding up the pass. A zippered divider at the base of the pack provides well-organized storage.
That's not all. Additional features include plenty of external storage options starting with three handy stretch mesh pockets. There's one on each side and another in the front. The hip belt has twin zippered pockets for snacks and there's a phone-sized pocket on the shoulder strap. A zippered external front pocket keeps valuables secure and a non-scratch glasses pocket protects your shades. The external hydration sleeve makes for easy reservoir refills.
4. Nathan HPL Hydration Running Backpack
Power up for your runs with the Nathan HPL hydration pack. Did you know it's been redesigned? Now, this extra lightweight comfortable vest has been outfitted with lighter weight fabrics and an updated 3-way propulsion harness that moves with you. Now, you can run in the summer heat and stay cool. You can thank the moisture-wicking breathable mesh shoulder straps and back panel for that. It gets even better. You can store extra stuff in the mesh pockets, which are ideal for electrolyte packs, energy gels, and other small essentials.
5. Miracol Hydration Pack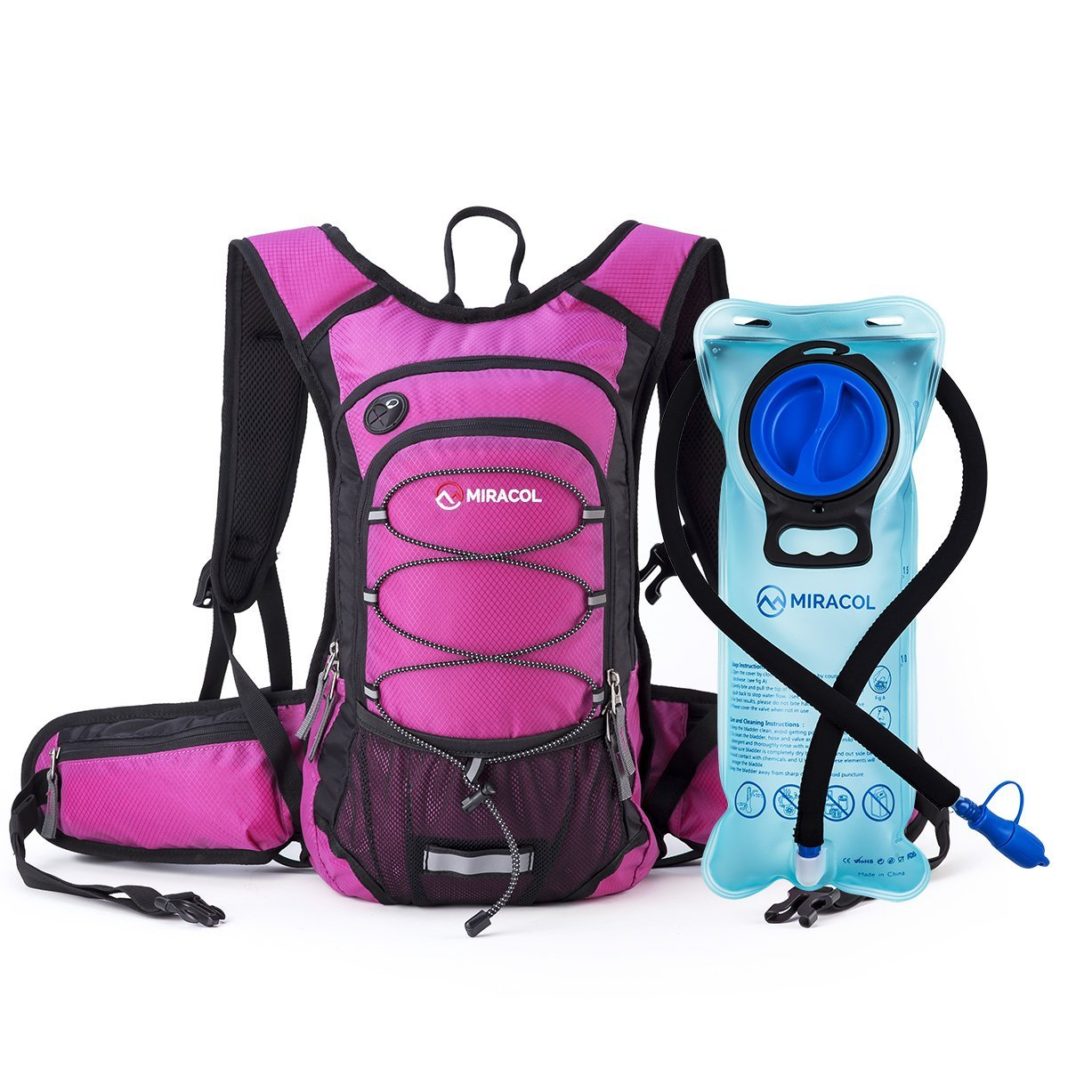 Pay attention to your hydration needs. The Miracol pack is designed for outdoor enthusiasts who spend their weekends hitting the trails or going on long hikes. Have you noticed how many useful features it has? You can definitely fit all your gear in here to get where you want to go. Better yet, it's guaranteed to supply you with cold water for at least four hours. These thermal-insulated backpacks offer the perfect solution to your hydration needs.
We love its sporty look. When you need to replace the hydration bladder, this pack makes it nice and easy. Like we said, unique insulation will keep you hydrated during your entire adventure. This is such a high-quality hydration pack. There's no doubt it's a great solution for all your hydration needs whether you're running, cycling, hiking or just traveling.
Choose the Best Hydration Pack For Your Specific Needs
We hope you enjoyed reading our article on how to choose the best hydration pack. Now that you know about the specific types of hydration packs and their features, you'll have a much easier time picking the right one you need. Good gear makes all the difference. If you're in need of good hiking sandals or hiking shoes, we've got just the thing you need. 
Do you have a favorite hydration pack that isn't listed here? Let us know. We're always on the lookout for new, top-notch gear. If you have any questions or comments for us, we would love to hear them as well. Feel free to leave us a message below. We will be sure to get back with you shortly. 
Related Article: The 5 Best Hydration Packs To Bring On Your Travels