Discover the top things to do in Virginia on your next visit.
Rich with history and beautiful natural environments, Virginia remains a must-see location for every traveler. From gorgeous national parks to colonial structures of America's past, this southern state contains a variety of stunning tourist attractions. Since Virginia has so many unique places to see, you might not know where to start when planning your trip. You don't want to miss out on visiting the best sites this state has to offer. That's why you should check out our article below to read about the most exciting things to do in Virginia.
1. Explore the settlements of Historic Jamestown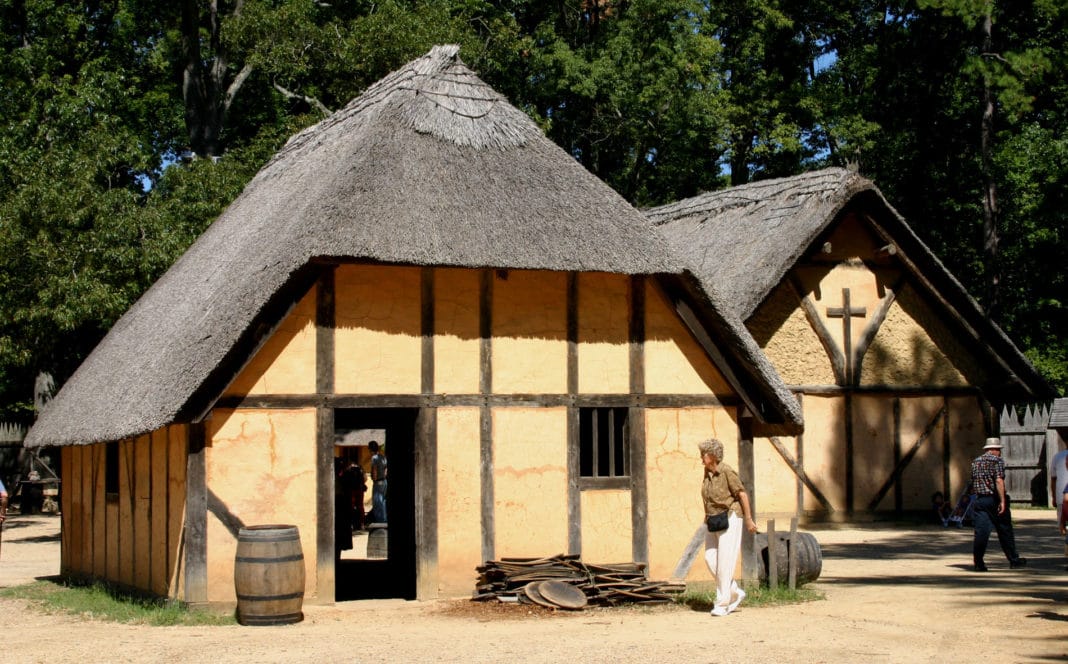 Credit: David
Known for being the first permanent English settlement in America, Jamestown heralds a history that can't be found anywhere else. When you visit this location, you'll be able to learn all about how the English survived and created a colony. Fans of the story Pocahontas can also discover the true, non-Disney version of how she helped the colonizers. Make sure you place visiting Jamestown at the top of your list of things to do in Virginia.
While in Jamestown, tourists may walk through the James Fort site alongside a knowledgeable archaeologist. You can enjoy exploring a restoration of the original 1610's settlement and a Powhatan Native American village. The Memorial Church has many informational plaques, and places to sit while enjoying the scenery. At the Dale House Café, visitors can stop for a quick lunch while appreciating views of the James River. The Archaearium contains tons of artifacts that were uncovered at the Jamestown settlement, letting you get up-close to real history. Before leaving, visit the Gift Shop and purchase a memento for your trip.
2. Hike the landscape at Shenandoah National Park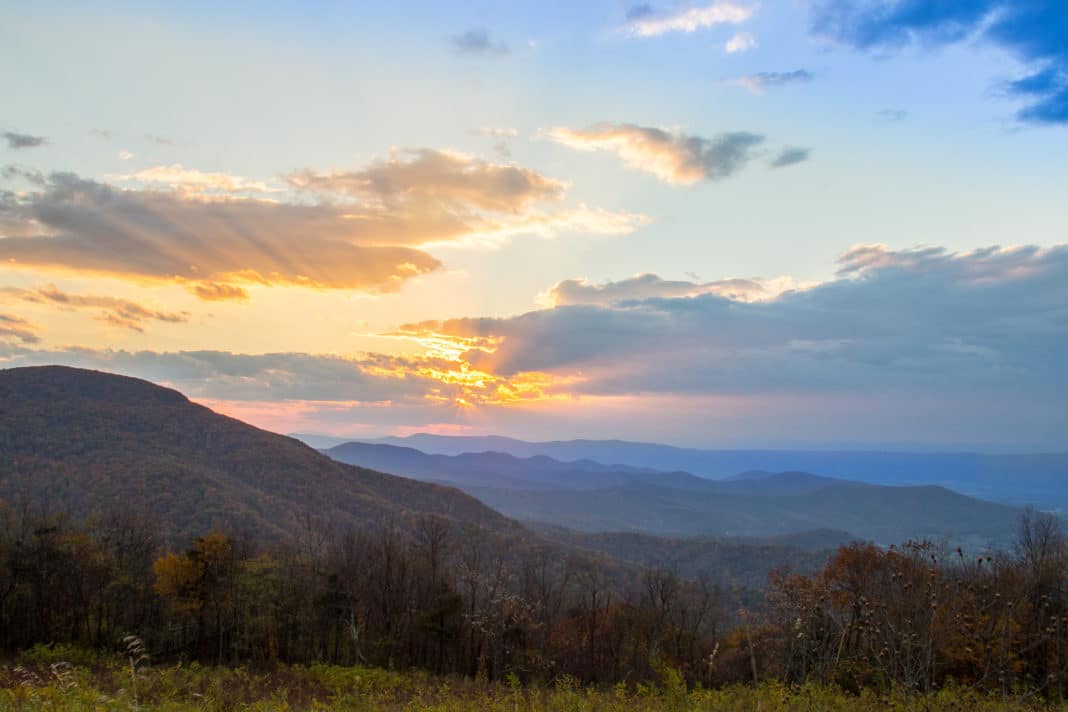 Credit: Andrew Parlette
One of the best things to do in Virginia involves trekking through Shenandoah National Park. When you're on top of the gorgeous Appalachian Mountains, you'll have some amazing views of the Virginia landscape. Depending on the time of year, visitors can see the stunning trees full of green or the colors of autumn. The park contains over 500 miles of trails for visitors to hike. If you're not interested in exercising, you can venture down Skyline Drive and appreciate the views from your car.
Camping fanatics will also find an ideal spot to spend a few days amidst the wilderness. Just make sure to plan ahead before going into the backcountry of Shenandoah National Park. On certain nights of the year, the Milky Way and other constellations may even be seen in the sky. Those who like to fish can also try to catch a few brook trout in the park's many streams. Additionally, animal lovers may enjoy looking for birds, as over 190 species can be found here.
3. Visit Mount Vernon, George Washington's home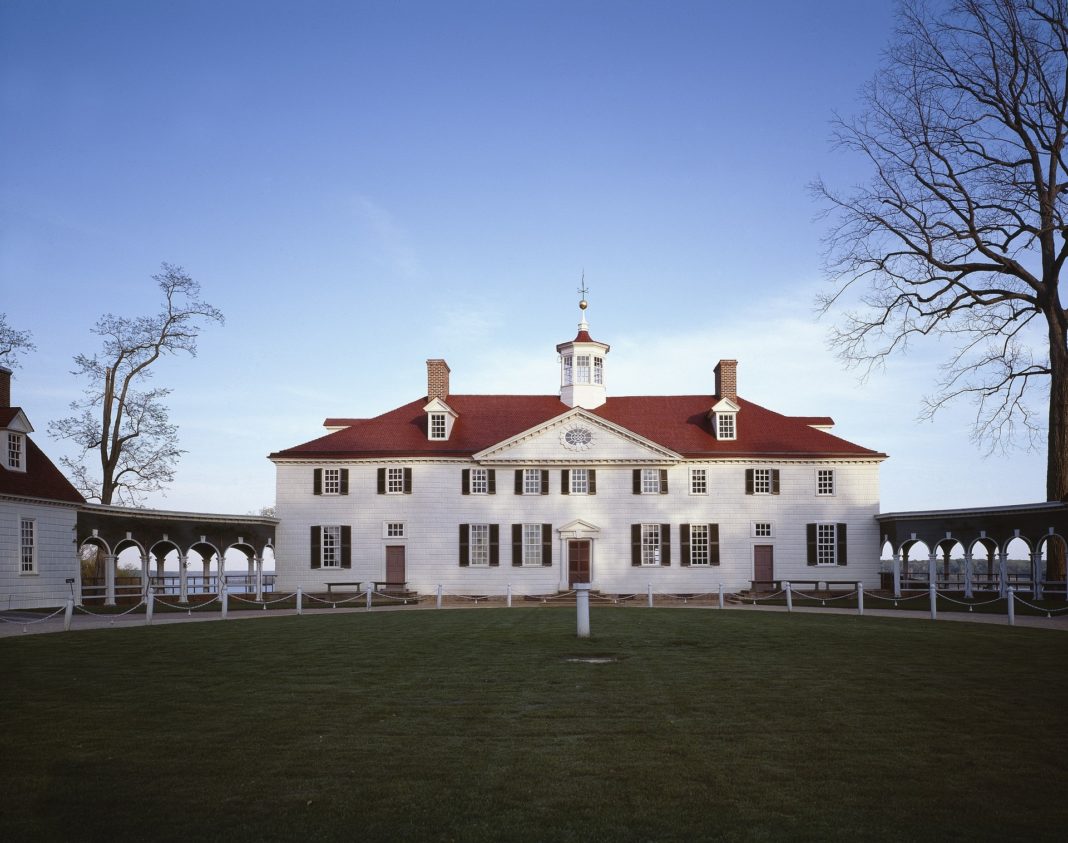 The northern Virginia estate of George and Martha Washington remains a top tourist location for visitors to the state. Over a million people come to see Mount Vernon every year, making this the most popular historic, U.S. estate. This beautiful structure stands on 500 acres of land and overlooks the Potomac River. Open all day throughout the year, guests can come visit the estate, with 50 acres available for public touring. General admission remains less than $20 for adults, and children can get in for free. With its historic, picturesque estate, stepping through Mount Vernon represents one of the best things to do in Virginia.
Beyond the gorgeous Mansion, which has an authentically refurbished interior, visitors may walk through the plantation grounds and stunning landscape. Four separate gardens with unique and beautiful designs may be toured by guests. If you enjoy walking, you can trek the forest trail that leads through the nearby woods. Make sure to visit the tomb where our first president and his wife rest, as well as the slave memorial. Exhibitions on slavery at the Mount Vernon museum help visitors understand the reality of the slaves' experience on this plantation. The pioneer farm and distillery might also be fun to tour for kids and adults alike.
4. Engage with history in Colonial Williamsburg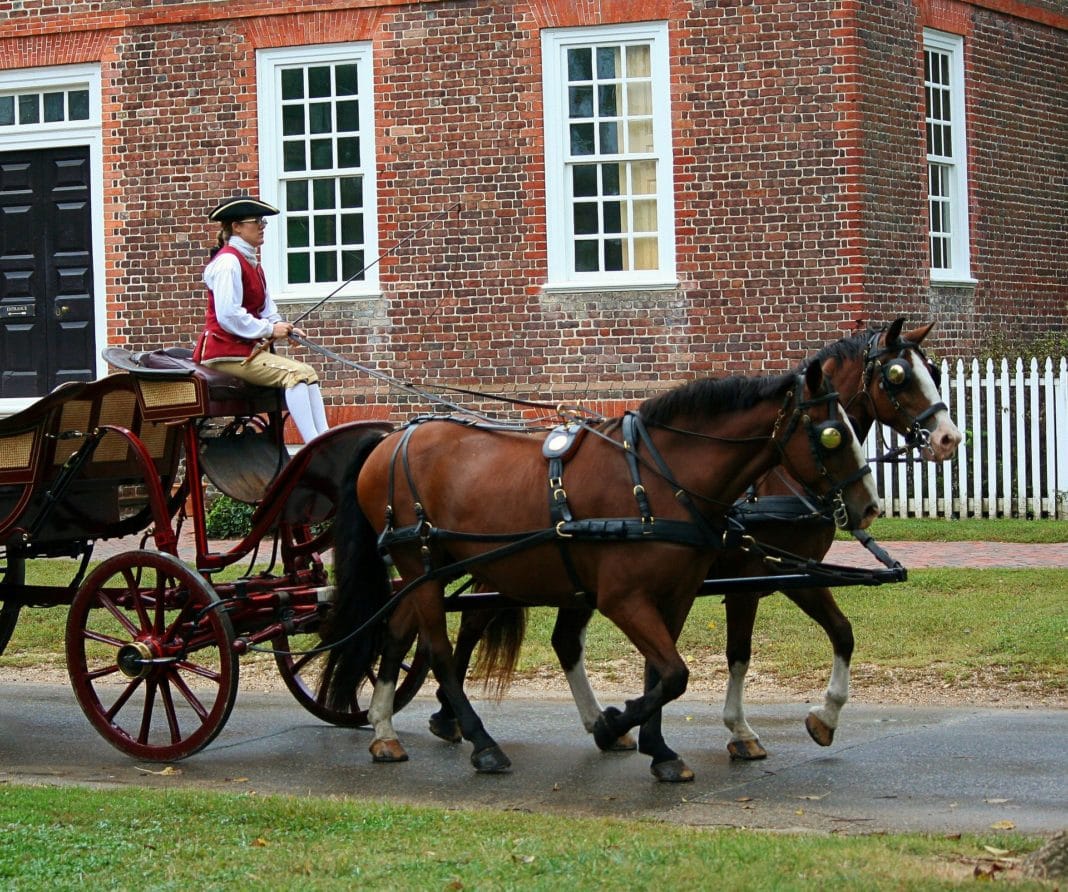 When you come to Colonial Williamsburg, you can experience history in an authentic manner. The renovated city contains a number of cool structures and venues for learning about the colonial location. Restored from its original, 18th century designs, Williamsburg lets people feel as if they're stepped back in time while there. As the largest living history museum in the U.S, this area encompasses 300 acres with over 500 reconstructed buildings.
While you wander through the area, costumed professionals and actors will tell you all about the city. Step inside the historic homes, shops, and public buildings, which contain authentic furniture and designs. You can also partake in an organized tour of the area, led by a knowledgeable guide. Large groups of families and friends will love learning about Williamsburg and feeling a part of America's colonial heritage together. As one of the best things to do in Virginia, traveling through Williamsburg should be an exciting adventure for travelers.
5. Discover an underground world at Luray Caverns
Inside the underground caves at Luray Caverns, visitors will feel in awe of the power of nature. These caverns contain countless stalactites and stalagmite formations along the ceiling and floors. Visitors may walk along a lighted path and explore this fascinating natural wonder. The chambers, which have cathedral-like heights, remain impressive sites to see for any tourist. A Stalacpipe Organ, found in the Cathedral Chamber, creates a soothing musical tone as you wander nearby. This organ also has the designation as the world's largest musical instrument.
Plan to spend at least an hour stepping through this underground site. The caverns stretch around 1.25 miles, and you won't want to hurry during your journey. This location also remains only a few miles from Shenandoah National Park and Skyline Drive. That means you can easily head to these other noteworthy destinations from your location in the caverns. Make stopping by Luray Caverns a priority on your list of things to do in Virginia.
6. Camp alongside wild horses on Chincoteague and Assateague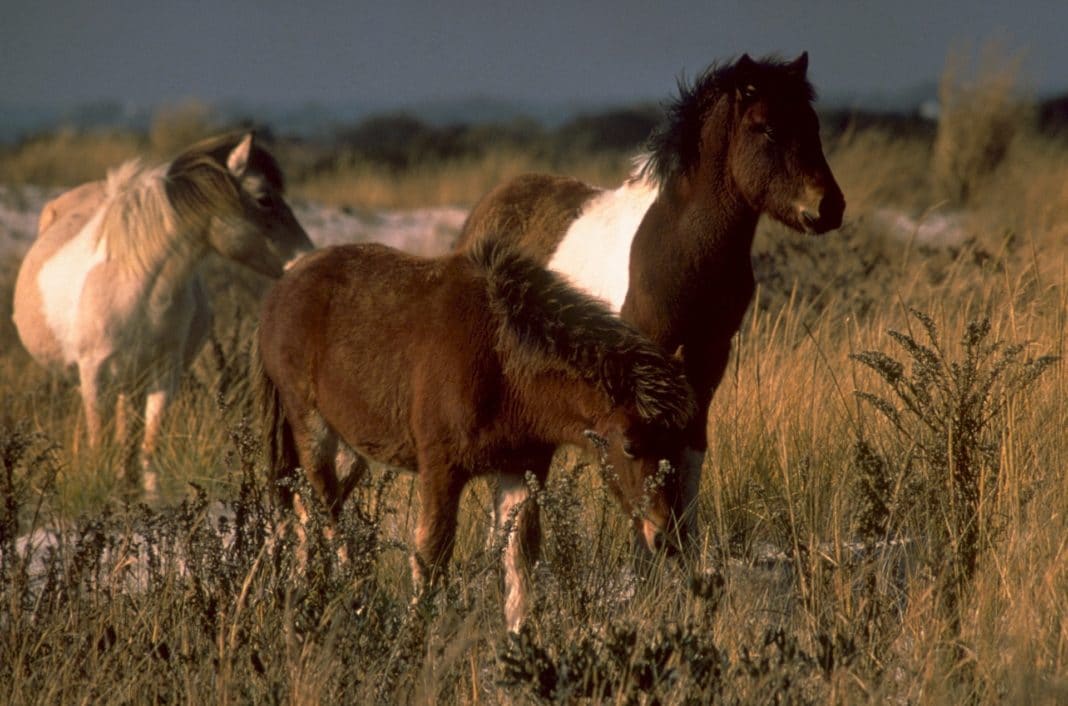 Travelers who come to the islands of Chincoteague and Assateague will be able to see Virginia's wild animals up-close. Found on the northeastern coast of the state, these islands have a reputation for providing a home to wild ponies. Those familiar with the children's book, Misty of Chincoteague, may have some knowledge of the islands and their habitants. As you wander the beaches, you might just step near a pony walking through the water.
The islands here also offer stunning scenery and other natural environments for exploring. Outdoors activities abound on these islands, such as fishing, crabbing, kayaking, swimming, and bird-watching. In the Maryland section of the island, you can camp and spend a few nights on the sand. You could also visit the Assateague lighthouse, which gives visitors a birds-eye view of the island landscape. If you're not sure about the best things to do in Virginia, make going to these islands a priority.
7. Honor the military heroes of Arlington Cemetery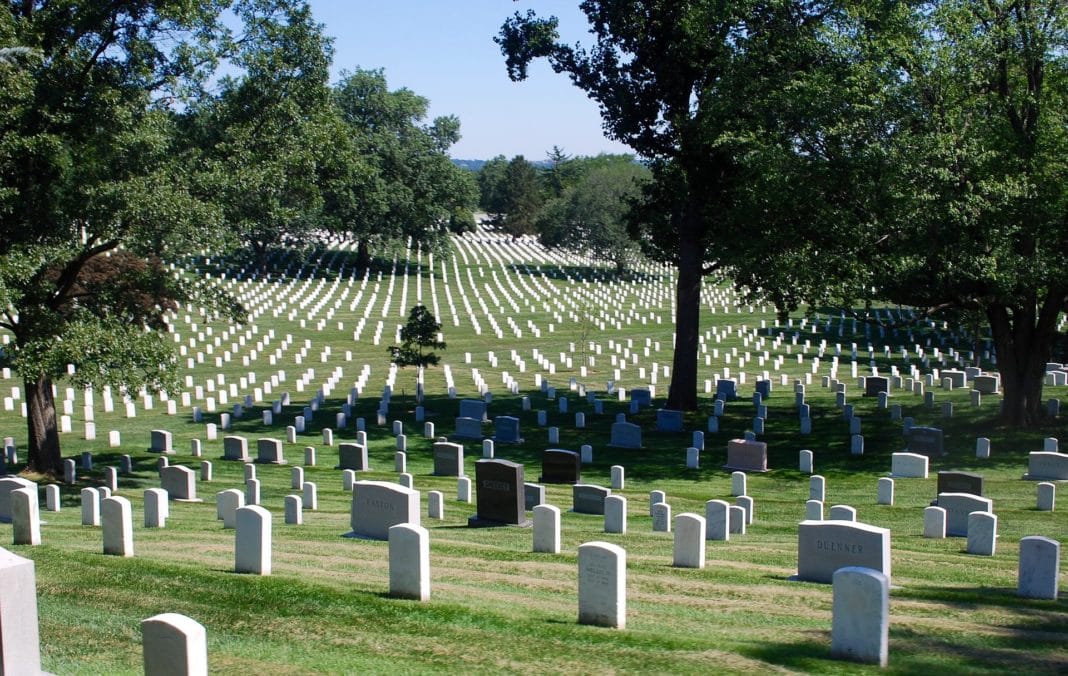 Arlington Cemetery may not sound like an exciting place to visit. However, this famous location contains numerous monuments and structures honoring fallen military members and important figures of American history. You'll likely feel moved as you see the rows of tombstones dedicated to people who have defended the U.S. In this manner, traveling to Arlington Cemetery represents one of the most memorable things to do in Virginia. You won't regret spending some time stepping through this respected location.
Visitors can take a bus tour from the Visitors Center and travel through the various locations on site. Stops along the bus journey include the Kennedy gravesites and the Tomb of the Unknowns Changing Guard. You'll also get to see the Arlington House Robert E. Lee Memorial, a mansion revival of Lee's home. Guests should additionally check out the Women in Military Service for America Memorial near the entrance to the cemetery. The sites remain just a few blocks away from the Lincoln Memorial and Memorial bridge.
8. Travel to space inside the Udvar-Hazy Center
Kids will especially love the Udvar-Hazy Center in northern Virginia. This building contains numerous space and aviation artifacts to view and explore. The Boeing Aviation Hangar and James S. McDonnell Space Hangar include a Lockheed SR-71 Blackbird, a Concorde, and the Space Shuttle Discovery. Children and adults who visit this space will feel in awe of the massive, impressive structures found here. As one of the top things to do in Virginia, stepping through the Udvar-Hazy Center remains an exciting, family activity.
Besides the remarkable aircrafts in the hangars, the center also has an IMAX theater for viewing films. When you watch a movie inside this space, you'll have an unparalleled viewing experience. Though the theater shows popular films from the box office, the theater also presents educational films about scientific subjects. At the Donald D. Engen Observatory Tower, you can get an incredible, 360-degree view of the Washington Dulles area. Daily tours and learning activities may be organized for small or large groups at any time of the year.
9. Ride the roller coasters of Busch Gardens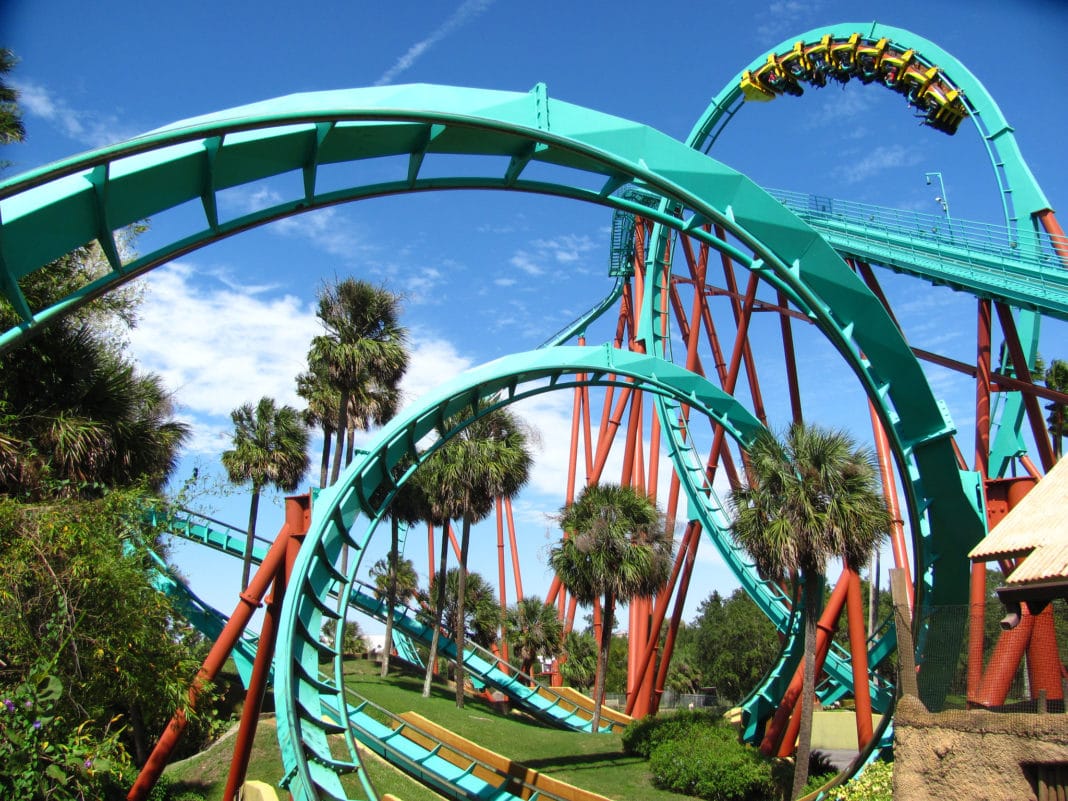 Credit: Jeremy Thompson
Virginia contains many fun amusement parks for adrenaline junkies and travelers looking to spend an action-packed, entertaining day. At Busch Gardens in Williamsburg, tourists will be able to enjoy going on rides and exploring the theme park sites. Even if you're not a fan of rides, you'll find something to do at Busch Gardens. Visitors to this amusement park will understand why coming here remains one of the top things to do in Virginia.
Separated into distinct areas based on European countries and cultures, the park lets visitors experience the world in one location. Some of the countries highlighted include Germany, France, Italy, Ireland, and Scotland. While in these areas, you can ride on roller coasters or try delicious foods based on the specific nations featured. Busch Gardens has a gorgeous atmosphere that doesn't feel like any ordinary theme park. The amusement park has even been voted the "World's Most Beautiful Theme Park" for many years in a row. If you come during Halloween or Christmas, you'll find the park decorated to fit the specific holiday.
10. Bury your feet in the sand at Virginia Beach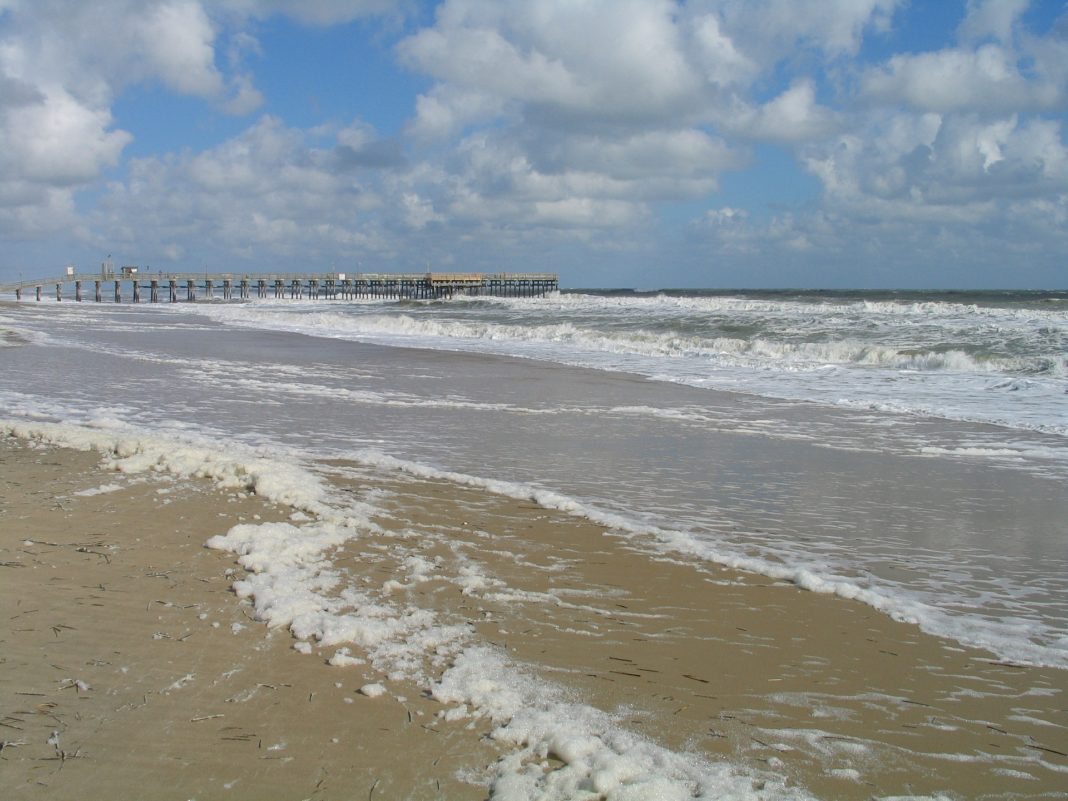 Ready to relax? Make your way to Virginia Beach and spend a few hours laying in the sands. You can listen to the crash of the ocean waves while winding down in the sun. Take a walk along the beach and appreciate the views of the water beside you. If the weather's warm enough, you could even go for a swim. With its beautiful, relaxing environment, visiting Virginia Beach remains one of the top things to do in Virginia.
Virginia Beach also lots of shops and restaurants to explore while traveling through the area. The coastal city contains a great cultural scene, with many arts venues and locations for seeing musical shows. For travelers with children, the various museums found throughout the region offer many interactive, kid-friendly exhibits. Visitors can also bring their furry friends along on their travels, as the city remains a very pet-friendly place. After a long day of exploring, hit the bar scene and have a fun dinner with drinks and friends.
Plan an amazing trip to Virginia this year.
Virginia contains countless historical locations and gorgeous outdoors environments for tourists to explore. With so many places to see and things to do, you might not know how to organize your expedition. If you like to spend time exploring the natural landscape, make sure to visit locations like the beach or mountains. Those interested in connecting with the past will want to check out some of the southern state's historic sites. We hope our list of the top things to do in Virginia gives you inspiration for your travels.
Related Article: Visit Virginia Beach For An Affordable Summer Vacation