Find your happy place at Acqualina Resort & Spa on the Beach.
Miami has remained a top vacation destination due to its gorgeous tropical weather and vibrant culture. With sandy beaches and the clear, warm sea, the South Florida city provides the perfect setting for relaxation. Since Miami contains a number of excellent accommodations, discovering the best hotel for you might not be easy. At Acqualina Resort & Spa on the Beach, guests will have the opportunity to enjoy the Miami climate in luxury. Winner of multiple awards, including number one beachfront hotel in the continental U.S, this incredible resort maintains an unparalleled reputation. Before booking your trip to Miami, read our article to learn about the Acqualina's amazing features and services.
Let's Talk Accommodations
As a five-star hotel, Acqualina Resort & Spa on the Beach contains only the most luxuriously designed rooms. Each of the living spaces on the resort have been specially created to produce a stunning, elegant aesthetic. No matter which room you book, you'll feel surrounded by lavishness and comfort.
Rooms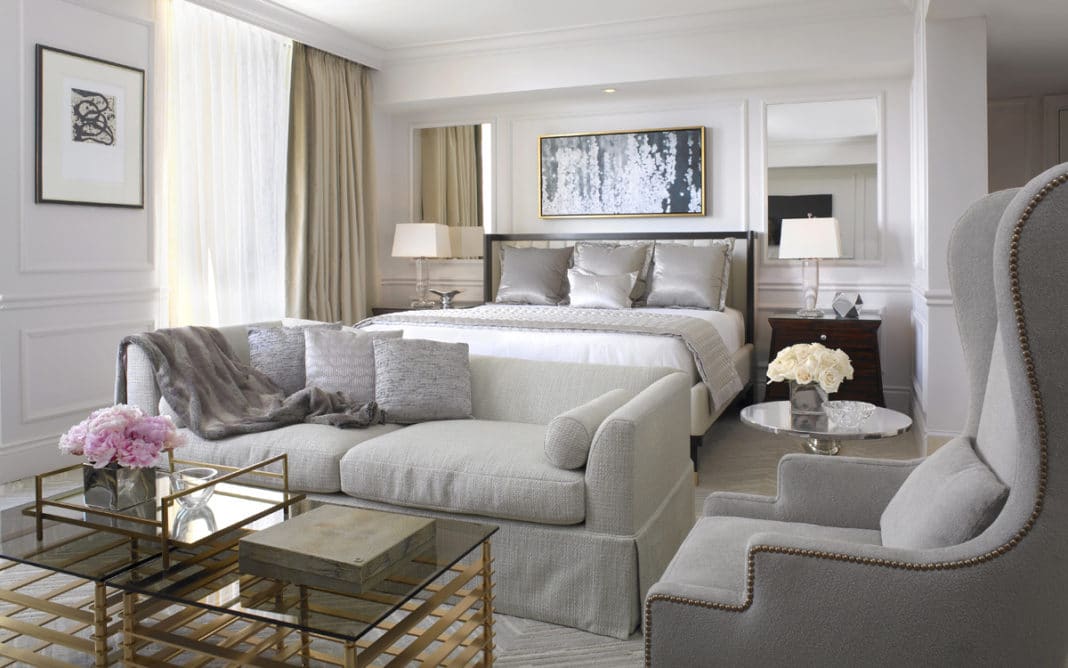 Credit: Acqualina Miami
The hotel rooms at Acqualina Resort & Spa on the Beach have different designs depending on guests' needs. With the Deluxe Intracoastal room, families of up to three adults and two children can fit comfortably. These spaces include cozy furniture, such as a curved sofa sleeper and armchair, for everyone to rest and relax. This space also contains a view of the bay and a private terrace, so you can enjoy the sunrises outdoors.
Guests will also appreciate the private bar and balcony, allowing them to make a cocktail and relax outside. Inside the large bathroom, a Jacuzzi whirlpool tub provides the perfect place to rejuvenate after a day in the sun. Kids will also love the HD television that has access to many cable channels as well as movies.
Additionally, visitors can choose to stay in a room with a city or oceanfront view. The oceanfront hotel room also contains a gourmet kitchen with a built-in refrigerator, microwave, and dishwasher. Guests who enjoy cooking meals on their own will appreciate the stocked kitchen space. Bronzed metal coffee tables provide the ideal place to set down freshly made coffee or a homemade meal.
Suites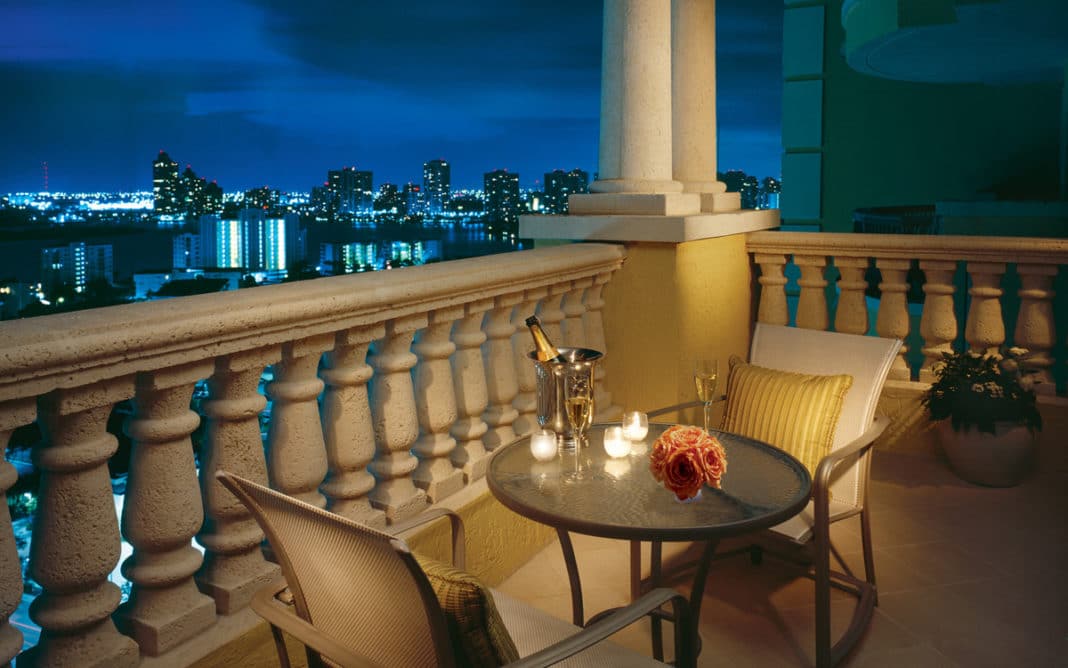 Credit: Acqualina Miami
Acqualina Resort & Spa On The Beach's suites offer couples or single guests the perfect space to rest. These one-bedroom spaces, like the Classic Hotel Suite, contain a king-sized bed, sofa sleeper, living room, and wingback chairs. Sit down with a book and enjoy a few hours reading, snuggled up on the cozy, luxurious furniture. A writing desk might be a great location to write down all your travel memories after spending some time adventuring.
For groups of more than two people, the Deluxe two-bedroom suites might be a better choice. Inside the Deluxe suites, guests will have more room to spread out and additional beds for sleeping. A private bar and sitting area mean you can enjoy drinking and having fun with friends. The inclusion of a kitchen, with refrigerator, microwave, and dishwasher, means you can save money by cooking your own meals.
If you're looking for the most amount of space, the three-bedroom suites will fulfill your accommodation desires. These areas include three bathrooms, with private balconies providing spectacular views of the Atlantic. The large family room offers big groups the chance to hang out without feeling cramped.
Penthouse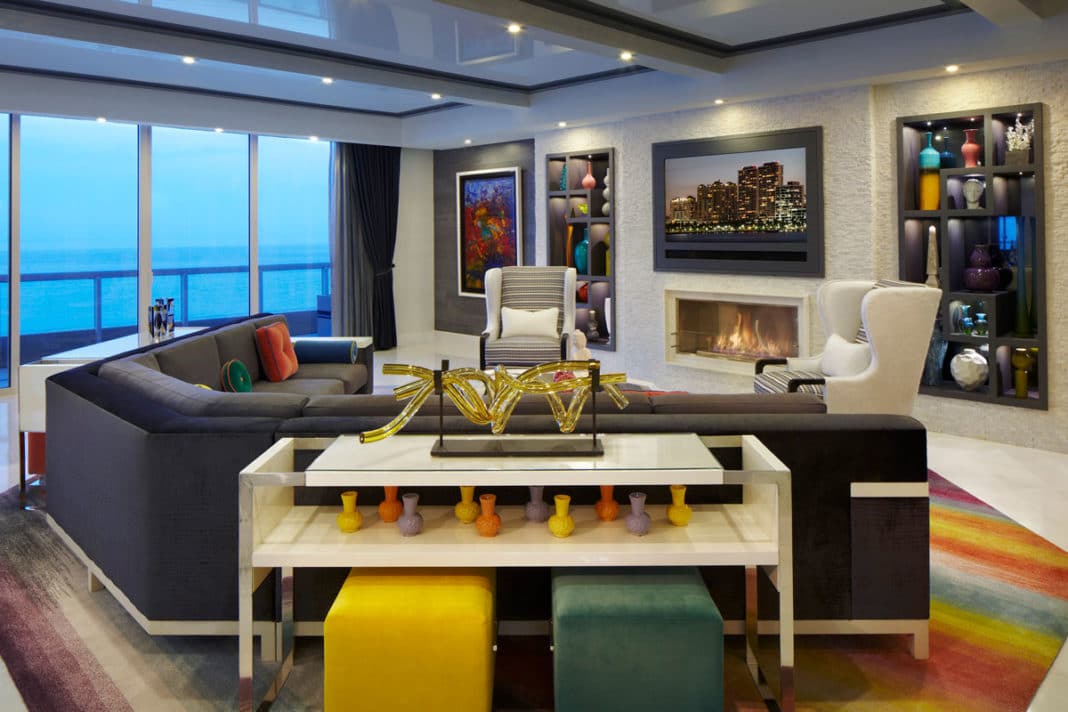 Credit: Acqualina Miami
The Penthouse suite at Acqualina Resort & Spa on the Beach gives guests an extravagant accommodation experience. Situated atop the 46th floor of the resort, the Penthouse offers gorgeous views of Miami and the Atlantic. Make sure you're not afraid of heights before booking this room. With its tall windows and oceanfront terrace, you'll be able to wake up and watch the ocean waves in seclusion.
This suite contains a more unique design than the other rooms, with dark grey loveseats and colorful accent pieces. The living room contains a functional fireplace, so you can feel cozy on cooler days. A bar with backlit LED lighting and vinyl seating will make your nights more vibrant.
Since the Penthouse contains five bedrooms, it offers more space than any other room at Acqualina. Every guest will have their privacy as they stay inside the various luxurious rooms. The Penthouse's outdoors area also includes a heated swimming pool, lounge furniture, and kitchen space. This means that everyone staying inside the Penthouse will be able to relax outside without forgoing their privacy.
Let's Talk Dining
When you book your vacation at a five-star hotel, you expect the food to be more than just average. With Acqualina Resort & Spa on the Beach, guests will be treated to the finest gourmet dishes. In addition to the resort's in-room dining option, Acqualina contains a number of exciting, innovative restaurants. You won't need to travel far to taste some truly tasty meals while staying at this resort.
AQ Chop House by Il Mulino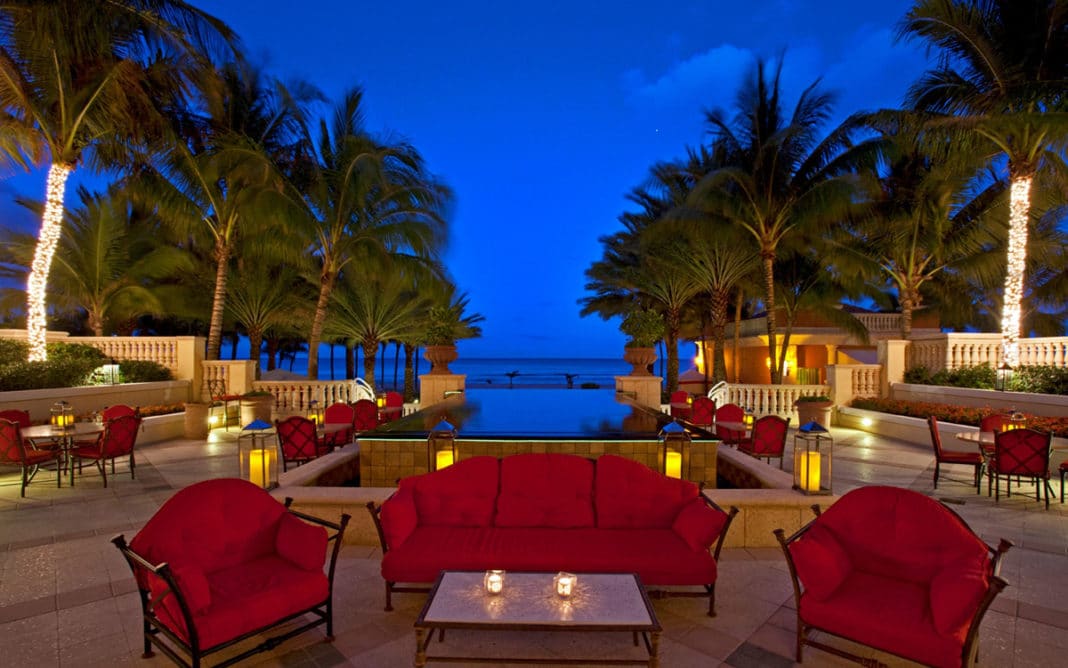 Credit: Acqualina Miami
Headed by Acqualina Resort & Spa on the Beach's Chef Michele Mazza, the Chop House offers extraordinary dining experiences. Combining the influences of Italian and American flavors, the restaurant creates dishes with bold and delicious tastes. Enjoy quality cuts of steak, seafood, salad, and traditional Italian pastas from the AQ's extensive menu. Unique menu items to try include grilled octopus, sheep's milk ricotta, and short rib ravioli. Sushi lovers will also appreciate the full sushi bar managed by chefs from a local Miami restaurant, Hiro's Yakka-San. While dining at the AQ Chop House, guests will also be surrounded by the space's elegant and glamorous design.
Il Mulino New York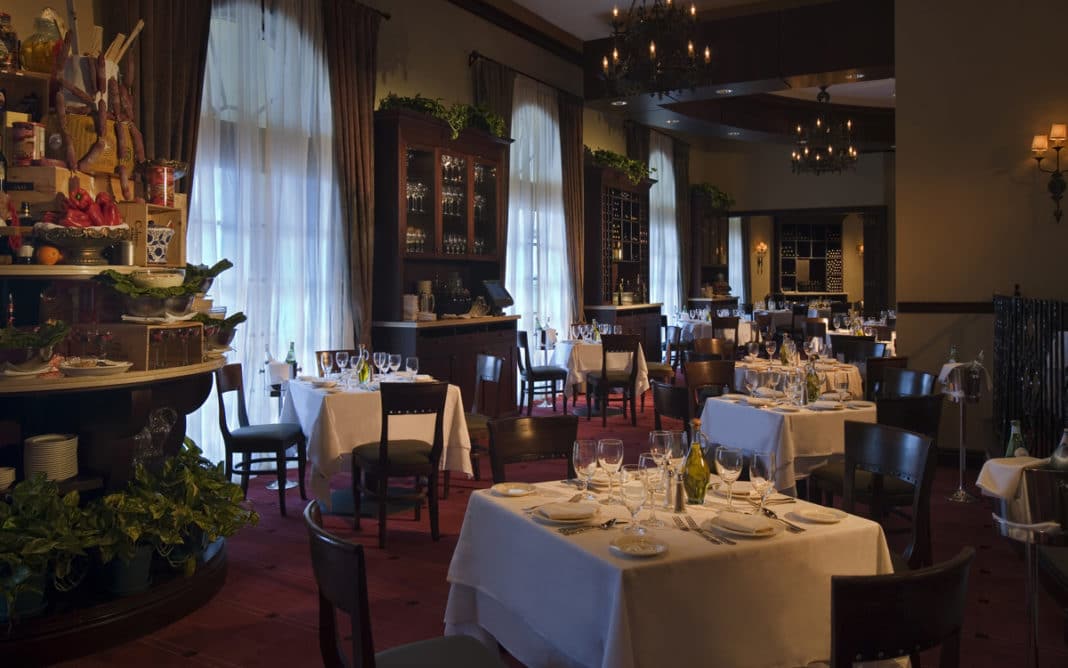 Credit: Acqualina Miami
Accorded the Forbes Travel Guide Recommended award, the Il Mulino New York heralds incredibly tasty, gourmet Italian cuisine. The restaurant has become known for its vibrant, energetic atmosphere, bringing excitement to an ordinary mealtime. Their daily fresh specials and tasty wines ensure diners will savor each bite of their dishes. Every Sunday at the AQ Chop House, Il Mulino serves its delicious offerings for a guests-only brunch buffet. You can enjoy unlimited mimosas and Bloody Marys, while listening to some live music in the background. This dining choice gives the Acqualina Resort & Spa on the Beach a reputation for providing guests with delicious foods.
Costa Grill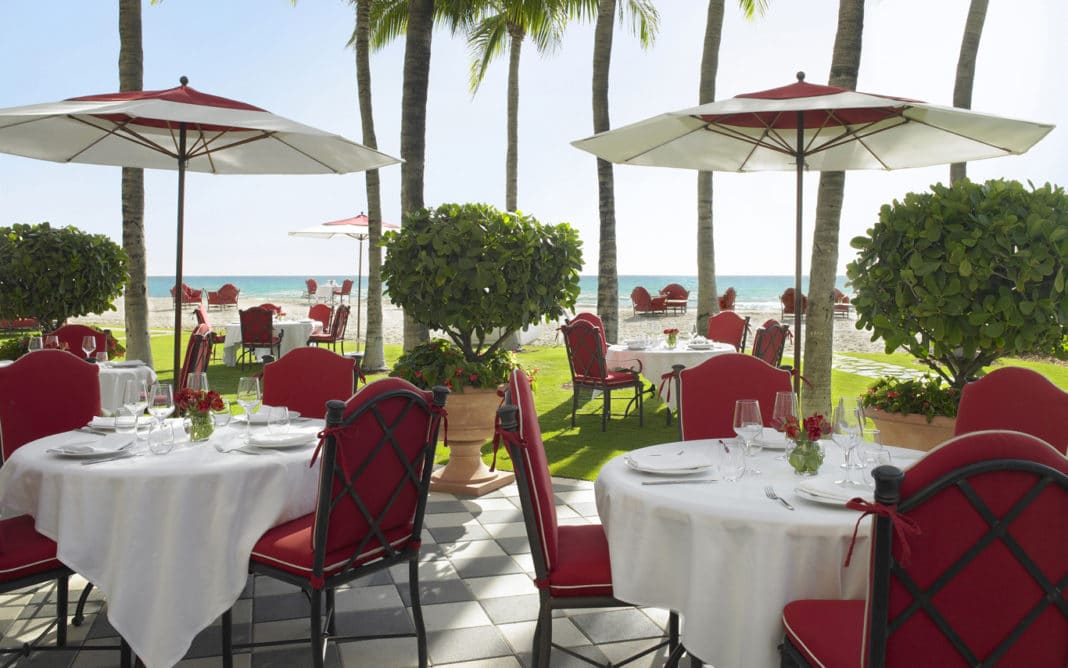 Credit: Acqualina Miami
The Costa Grill provides the ideal venue for eating a gourmet lunch underneath the sun. Open every day from 11 am to 6 pm, this eating option offers guests with the perfect place to dine. Main dishes on the Grill's menu include sandwiches, burgers, and salads. Have a light snack, such as tortilla chips and guacamole, then go back down to the beach. Or, sip on a refreshing cocktail as you feel the afternoon breeze.
Kosher-To-Go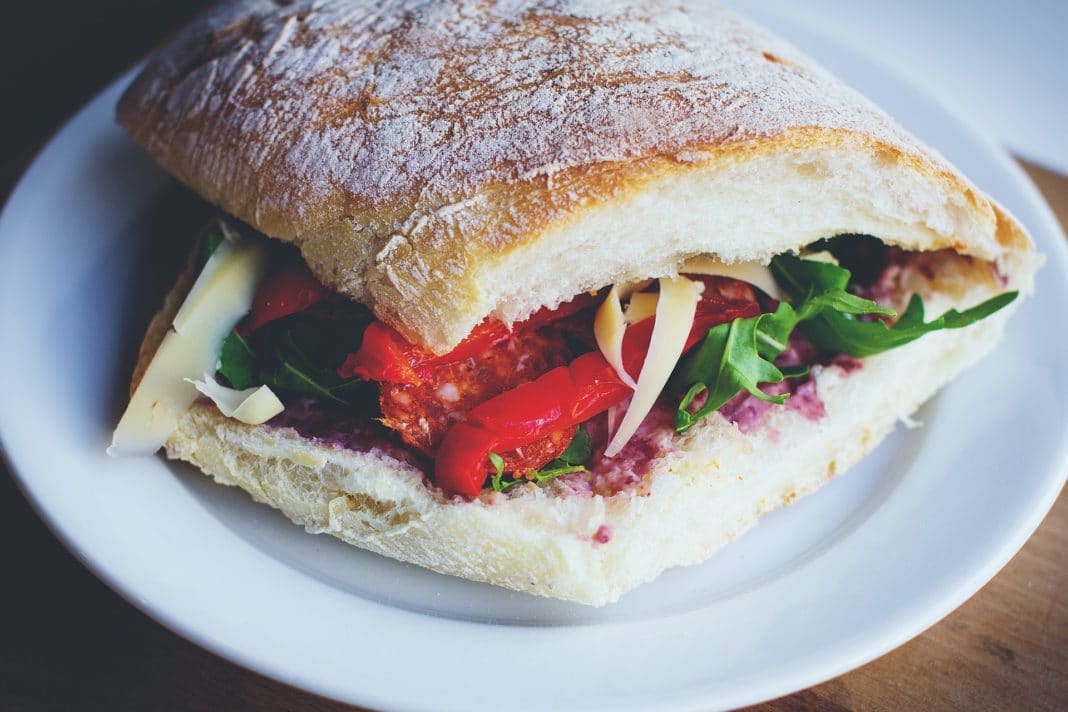 Credit: Acqualina Miami
This unique marketplace gives guests the chance to grab a quick meal before leaving to continue their travel adventures. Located in the lobby of Acqualina Resort & Spa on the Beach, Kosher-To-Go contains lots of lunch and drink items. Aroma Kosher Catering prepares every meal, a company that has been providing kosher food to Miami for many years.
Guests hoping to grab a light snack or lunch will love stopping by the Kosher-To-Go. Roast beef sandwiches, Tuna Nicoise, and Greek salads include just some of the savory lunch choices on the menu. Those with a sweet tooth should try Zak the Baker's chocolate babka and banana bread, which are made daily. Before heading back to the pool, you can purchase one of these packaged goods and enjoy a delicious snack.
Intimate Beachfront Dinner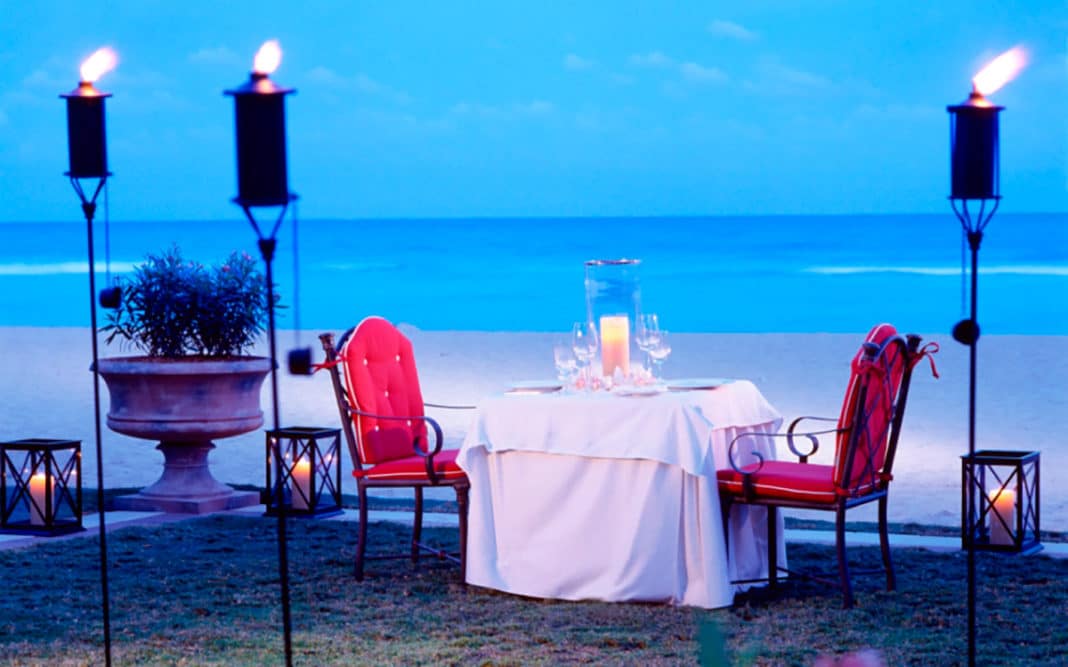 Credit: Acqualina Miami
The intimate beachfront dinner offers the perfect venue for couples to spend a romantic evening together. With views of the ocean and a gorgeous sunset, guests will love enjoying a meal on the beach. As Miami's lovely weather brings cool breezes to your night, you'll feel enchanted by the tropical setting. Spend a few hours eating delicious dishes curated especially for a romantic setting. The candlelit table will provide a warm glow as you appreciate the company of your significant other.
Let's Talk Amenities and Activities
When you're on vacation, sometimes all you want to do is relax. At the same time, others might feel the need to accomplish as many things as possible. Whatever your vacation goals, know that Acqualina Resort & Spa on the Beach has something for you to enjoy.
Pools and Beach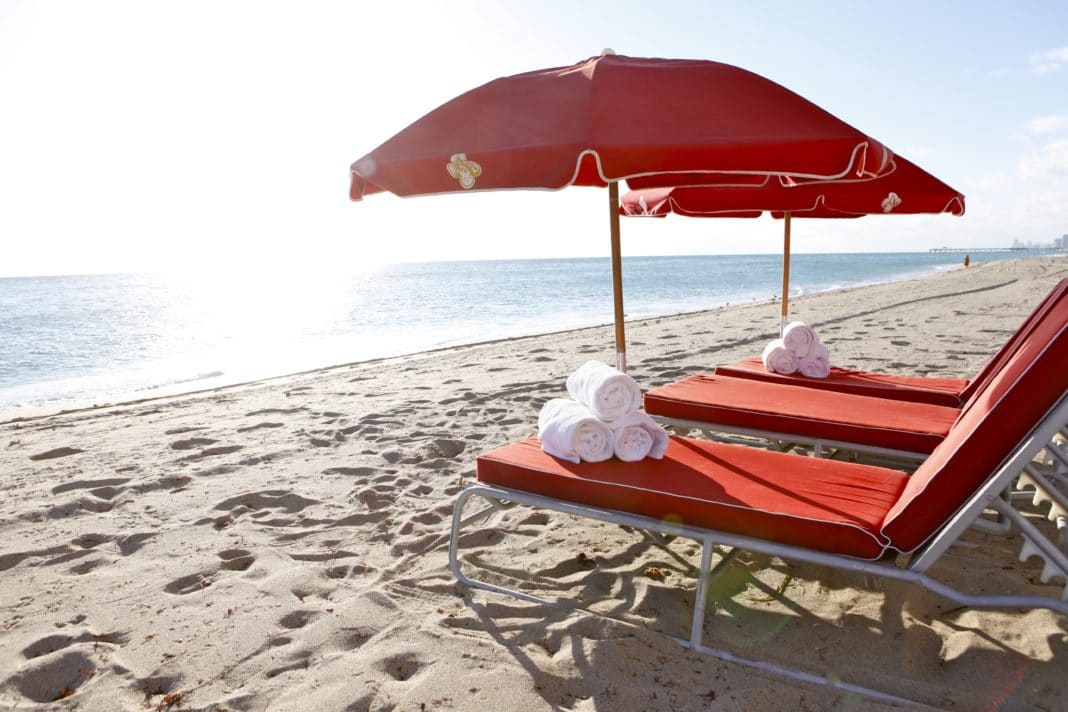 Credit: Acqualina Miami
When you travel to a coastal site like Miami, you expect your hotel to have access to the beach. At Acqualina Resort & Spa on the Beach, guests will be just a few feet away from soft, white sand. No need to feel overwhelmed by crowded public beaches. You can grab a complementary lounge chair and lay out under the sun in near-seclusion. Additionally, the Acqualina contains quite a few pools for cooling off and playing games in the water. Places like the Tranquility pool offer even more privacy and relaxation. Guests can even rent a cabana to ensure they maintain a sense of solitude away from the other visitors.
Health and Wellness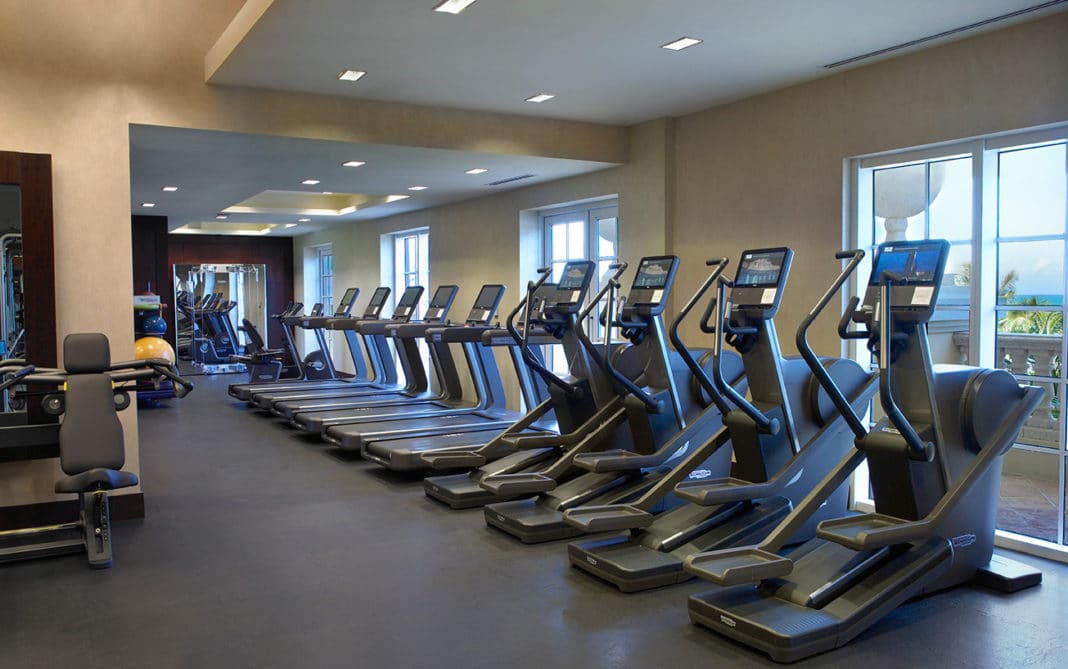 Credit: Acqualina Miami
While at Acqualina Resort & Spa on the Beach, guests can perform their normal workout routines. Whether you like to run on the treadmill or swim some laps in a pool, the resort has you covered. The on-site gym contains a variety of equipment for your exercise needs. You could also take a yoga class with one of the resort's talented instructors. If you want some advice on how to better your overall health, talk to one of the resort's wellness coaches. After sweating it out at the gym, go to the spa for a relaxing end to your day. The spa offers a number of rejuvenating treatments, such as foot massages and mini facials. Purchase one of the spa packages, and you'll get to enjoy some chocolate-dipped strawberries while you receive your treatment.
Local Activities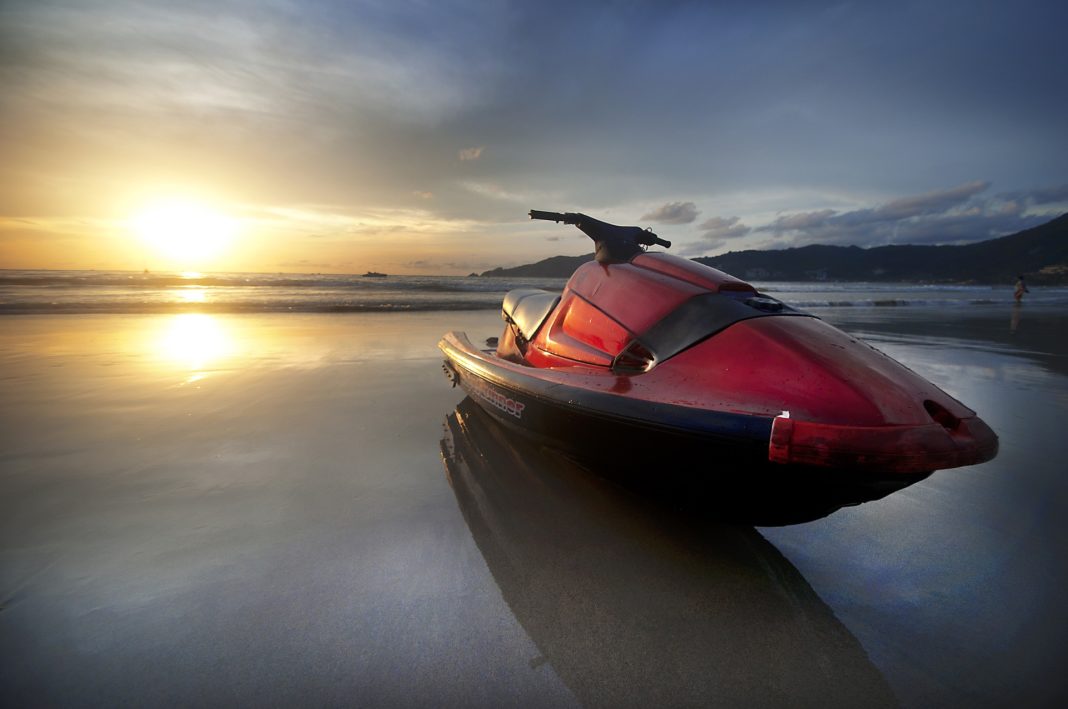 Credit: Acqualina Miami
Since Acqualina Resort & Spa on the Beach remains close to Miami, guests will have many activities to accomplish. Kids and adults alike will love exploring the cultural sites in the city, such as the ​Museum of Ice Cream. If you like to stay active, play tennis atop the resort's well-groomed courts. Or, test your golfing skills on one of the nearby courses, such as at Hillcrest Golf Club. You can even rent a jet ski from Riviera Nautica, a watersports company close to the resort.
What Travelers Are Saying About Acqualina Resort & Spa on the Beach
Guests who spent a vacation at Acqualina Resort & Spa on the Beach raved about the resort's excellent service. Reviewers felt that they were treated like royalty during their stay. The rooms found in the resorts were also quite spacious and luxuriously designed. Families of more than six people could fit comfortably inside their chosen accommodations. Many also loved the hotel's proximity to the ocean, as they could fall asleep to the sound of the waves.
Some guests found that the hotel was more suitable for families with young kids rather than couples. Others also thought that the food and drink prices were way too pricey considering the cost of the rooms themselves.
Enjoy the Miami sun with a vacation to Acqualina Resort & Spa on the Beach.
Miami maintains such a warm, inviting atmosphere that it's no wonder why tourists flock to visit it each year. While many amazing hotels can be found in the city, some won't have the kind of amenities you may desire. With the Acqualina Resort & Spa on the Beach, guests will have every need answered. Spend a week basking in the luxurious atmosphere of this resort, and you'll never want to return home.
Related Article: The 10 Best Hotels in Miami