It's a never-ending party at sea when you travel on the Norwegian Bliss.
Cruises provide a unique opportunity for travelers to hop from destination to destination, all while enjoying luxurious accommodation. The exciting activities both on and off board the ship make it hard to get bored. With so many high-class travel offerings available today, it can be difficult to determine which option is the most suitable for your trip. The popular Norwegian Cruise Line just launched their biggest and best cruise ship yet – the Norwegian Bliss.
The Norwegian Bliss caters to just about every traveler demographic, from a family vacation to a romantic retreat. Its vibrant ship design is easy to spot out at sea, with turtles, whales, and porpoises splashed across its exterior.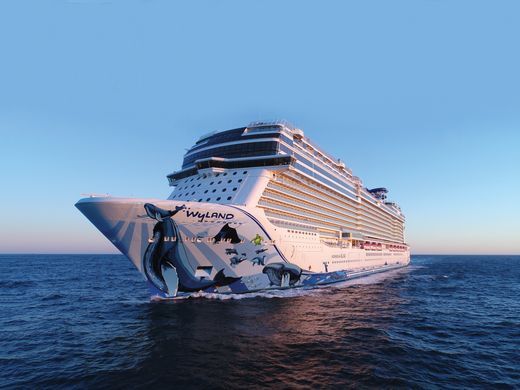 Here is what you have to look forward to when traveling with Norwegian Cruise Line.
The ship's recreational activity selection includes laser tag, go-karts, and a water park. The several twisting slides tower above the decks and give guests a high-speed ride into a pool below. Norwegian Bliss hosts a spacious Observation Lounge also offers incredible views of the sparkling surrounding seas complete with a fully stocked bar. Guests can relax and enjoy a little pampering at the Mandara Spa. If you need a little zen in your life, here you find services like acupuncture, barbers, and even a library.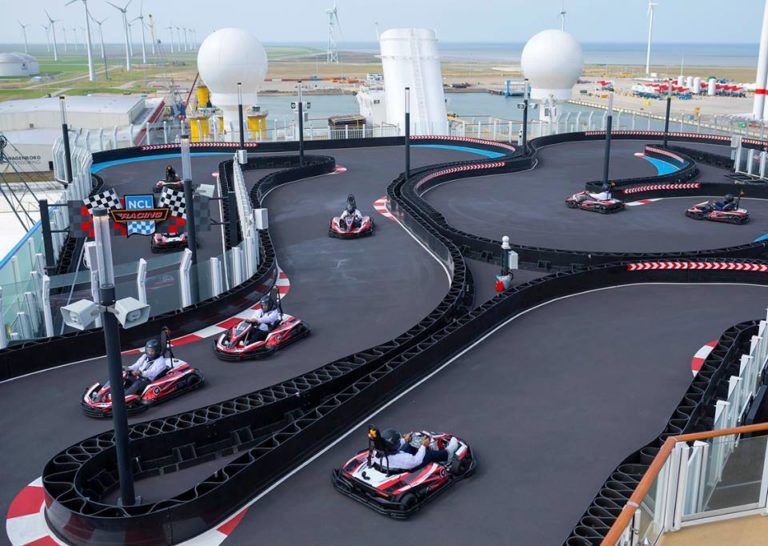 With 27 dining options, you'll be living in luxury aboard this cruise ship. Did we mention that it also offers Norwegian's Premium All-Inclusive service; so all your drinks are free during the trip. The 14 bars offer every kind of beverage you can imagine. Be sure to check out District Brewhouse, Maltings, and Cellars. Enjoy a recommended handcrafted mojito while you relax between activities.
What does the future hold for the Norwegian Cruise Line? In a recent statement, Norwegian president and CEO Andy Stuart hints at potentially building a larger ship than their just-released Norwegian Bliss.
Related Article: Regent Seven Seas Cruises Review: All the Luxury You Need