Looking for the best places to visit in Colorado? Here, saloon lined streets and spectacular vistas pave the way to snow-capped Rocky Mountain ranges and fresh powder runs. Here, mountain towns beckon with echoes of the Old West. It's all waiting to be explored.
What to do? This state is full of adventure, so we'll try our best to leave no stone unturned. Chances are though, you only have time for a short trip. So, we're going to try to pack as much fun into it as possible. There's no doubt that Colorado is one of the most beautiful places in the U.S. From world-class skiing destinations to mining towns, and picturesque art havens, this state has it all. Okay, okay. We're getting to it. Here are the best places to visit in Colorado.
1. Go Literally Anywhere In Breckenridge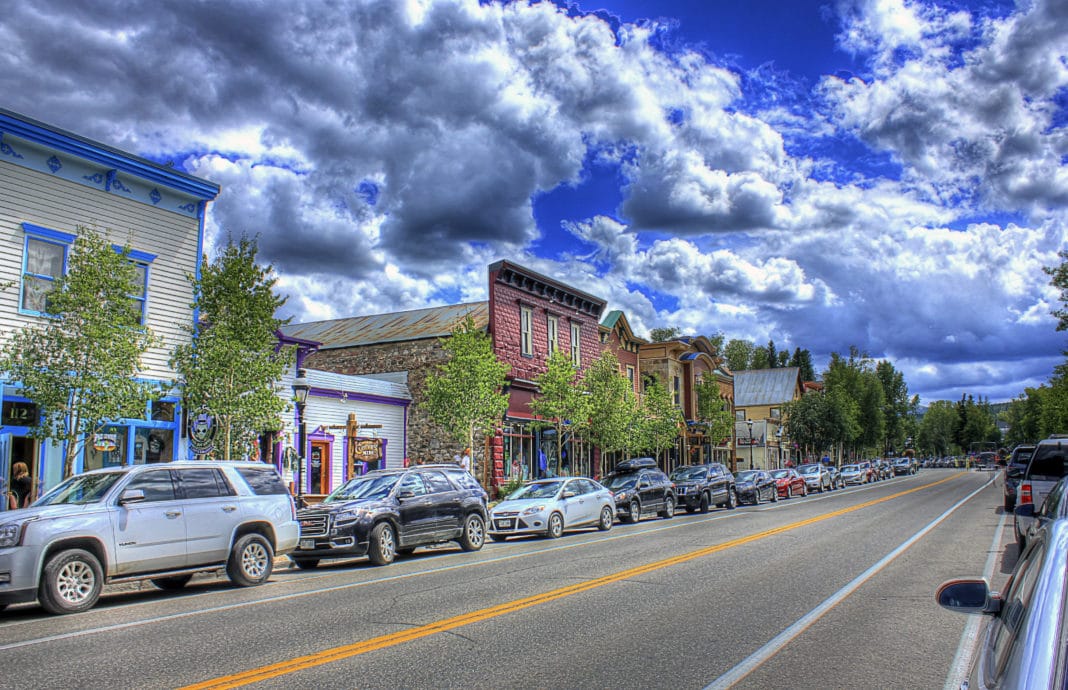 You can't go wrong with a drive through this town. A beautiful city nestled in the Rock Mountains, Breckenridge is surrounded by stunning natural beauty. Founded in 1859 as a mining community, it's now home to one of the largest districts in the state. As a matter of fact, the charming and historic Main Street runs right through the heart of it. History buffs will enjoy touring the local buildings and museums, including the Barney Ford Victorian Home.
Outdoor enthusiasts will be amazed at all of the activities at their fingertips. Hiking, skiing, biking, and more await them. Furthermore, many festivals and events including the International Snow Sculpture Championships are held here annually. This town is one of the best places to visit in Colorado.
2. Listen to a Live Music Performance At the Red Rocks Park & Amphitheatre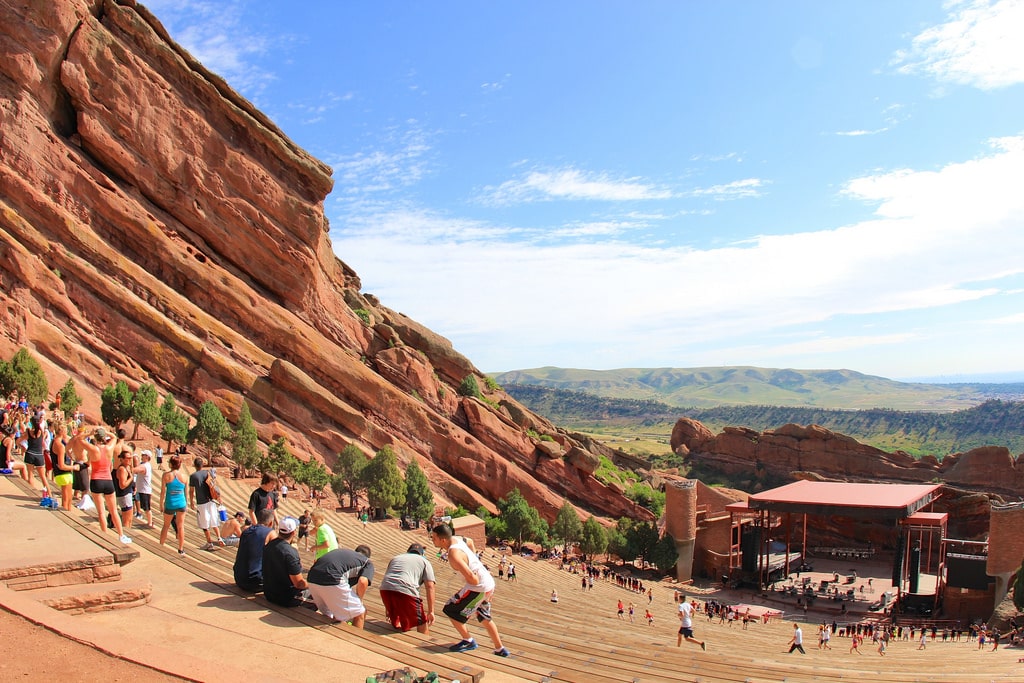 Set between two 400-ft tall red sandstone rocks, sits Red Rocks Park & Amphitheatre. Besides the sights, the acoustics are so amazing that many top artists travel here just to record their albums. Spanning 9,000 seats this theatre offers stunning natural views and no matter what seat you pick, you'll feel like you've chosen the best one in the house. To come and see your favorite singer on this stage is nothing short of incredible. For many travelers, that's a reason enough to come. This is truly one of the best places to visit in Colorado.
3. Experience the Wonder That Is Chautauqua Park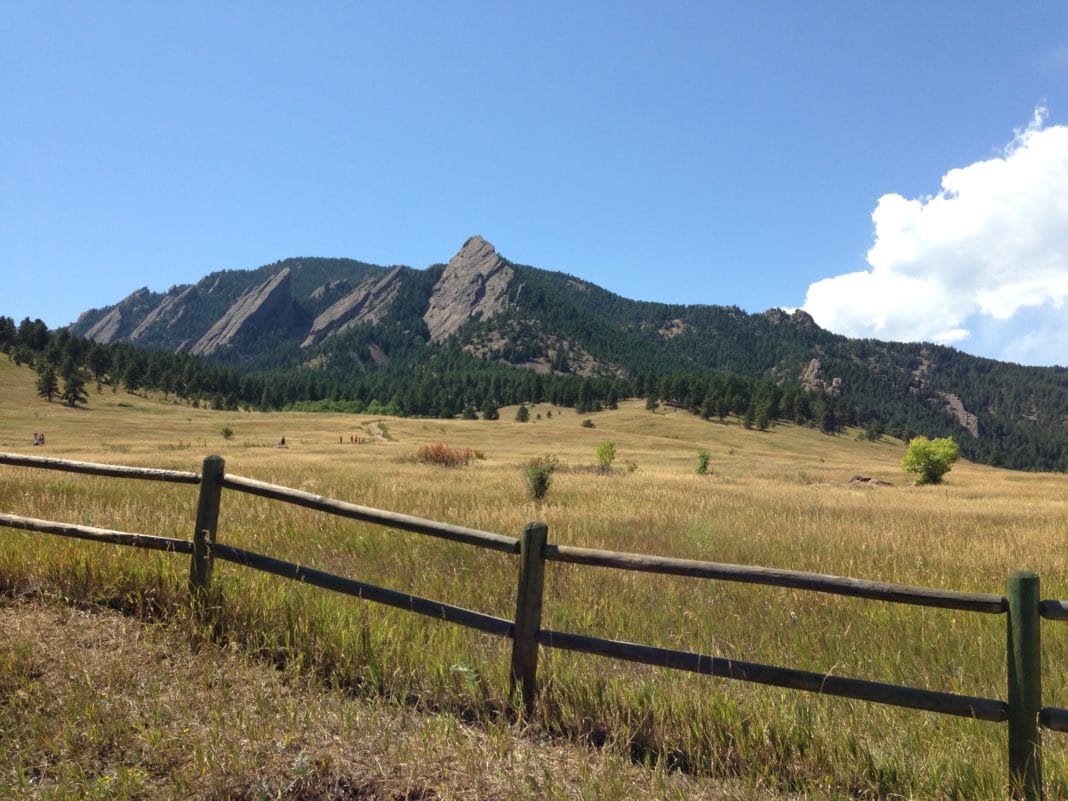 Come and experience the top choice park in Boulder. This historic landmark serves as a gateway to Boulder's most magnificent space. Its wide lush green lawns attract picnicking families from all around, sunbathers, Frisbee players, and students from CU. Needless to say, it also gets a lot of hikers, rock climbers, and trail runners. Locals know it's one of the best places to visit in Colorado.
With this said, here's a heads up, this is a popular site so parking can be a big hassle. If you can, try to get here as early as possible to beat the crowds. During the summer of 2017, the City of Boulder also piloted a free shuttle to ease the congestion from tourists.
If you're bringing the kids on the hike, swing by the Ranger's Cottage to borrow a free nature discovery pack complete with binoculars, field guides, and activities.
Although it once served as an important site for rural education, these days the park offers lodgings, good restaurants, and an auditorium for the arts each summer.
4. Wander Through Telluride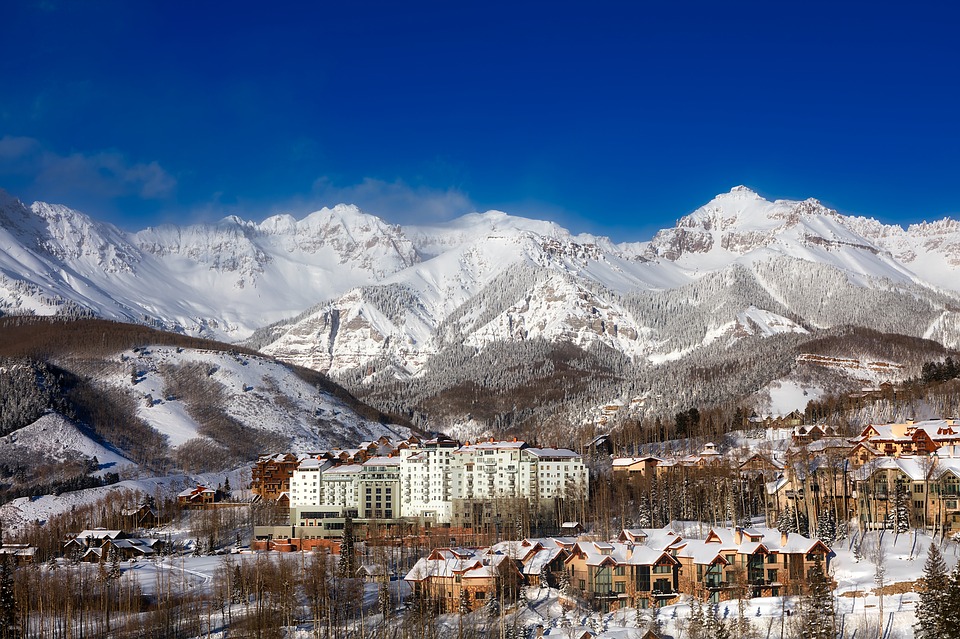 Explore one of a kind accommodations in one of the best places to visit in Colorado. Located on Main Street is Telluride, a quirky ski town known for its many festivals. While you're there, check out the newest vacation rental on the block, Ragland Retreat. This remote cabin easily sleeps twelve people, so bring the entire gang. You'll get quite the wilderness experience, as the cabin is planted on 150 square acres under the shadows of 13,000-foot peaks.
If Ragland is taken or you're looking for something a little more upscale, check out Exceptional Stay. This property spans across a whopping 85 properties across Telluride. Each comes with a fancy concierge service who can arrange everything for you from ski lessons to local tours.
5. Grab Some Grub at Colorado's Progressive Taco Shop
Credit: Yelp
Labeling itself as the "progressive taco shop," Taco Del Gnar not only stands out for its unusual name but also for its creative ingredients. Rock shrimp, Korean short rib, and tuna carpaccio are among the mouth-watering options to choose from.
If you're still hungry for a little more action afterward, order some drinks at the high-end cocktail lounge Liberty Bar. Here, you'll enjoy live music, DJs, open mic nights, and surprisingly enough, a Thursday Night Book Club. If you're looking for good food, this is one of the best places to visit in Colorado.
6. Swing By the Union Station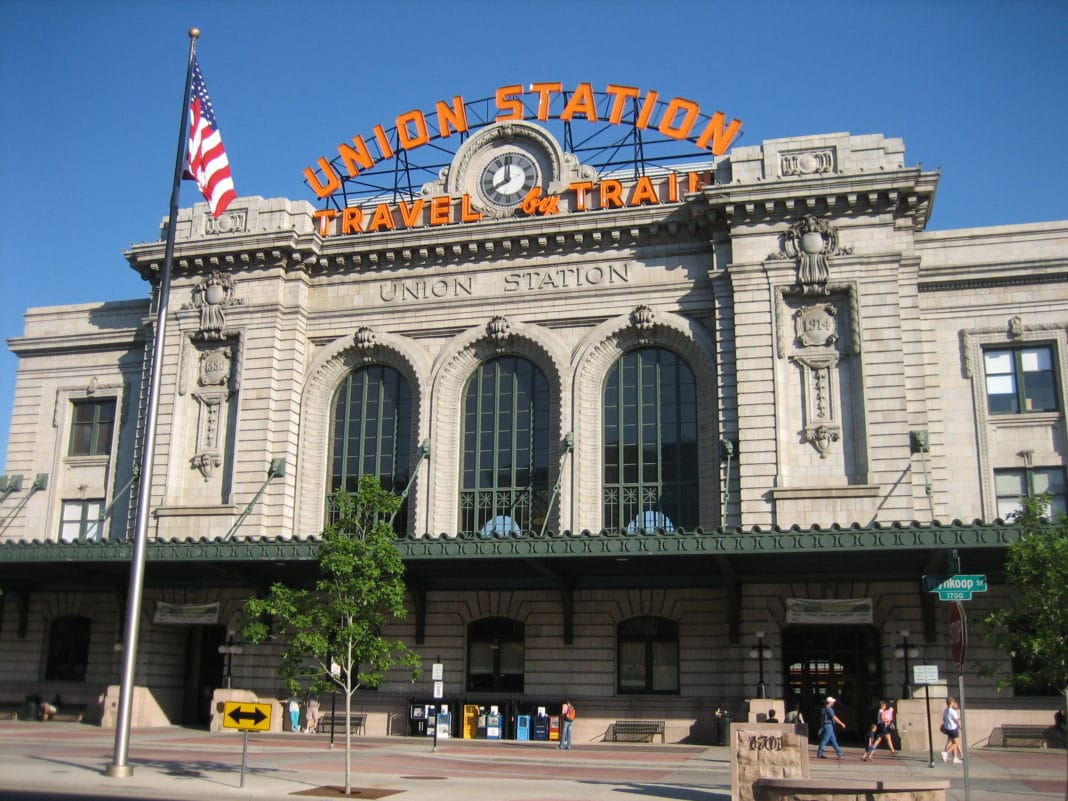 Pay a visit to one of Denver's historic buildings. Newly restored, Union Station stands as the city's crown jewel and main transportation hub. But it's way more than just that. The main hall doubles as a waiting area and lounge with leather couches, plush chairs, shuffleboard, and free Wi-Fi. Sleek modern coffee shops and popular restaurants line the building alongside chic boutiques and crowded bars. Even one of Denver's best hotels (the Crawford) calls this station home.
If you're coming in the summer, make sure you check out the farmer's market. Hosted from 9 AM to 2 PM every Saturday, it draws a huge crowd. Just beyond its borders, a pop-up fountain brings delight to eager children, splashing through its refreshing waters.
7. Peruse Relics In the Denver Art Museum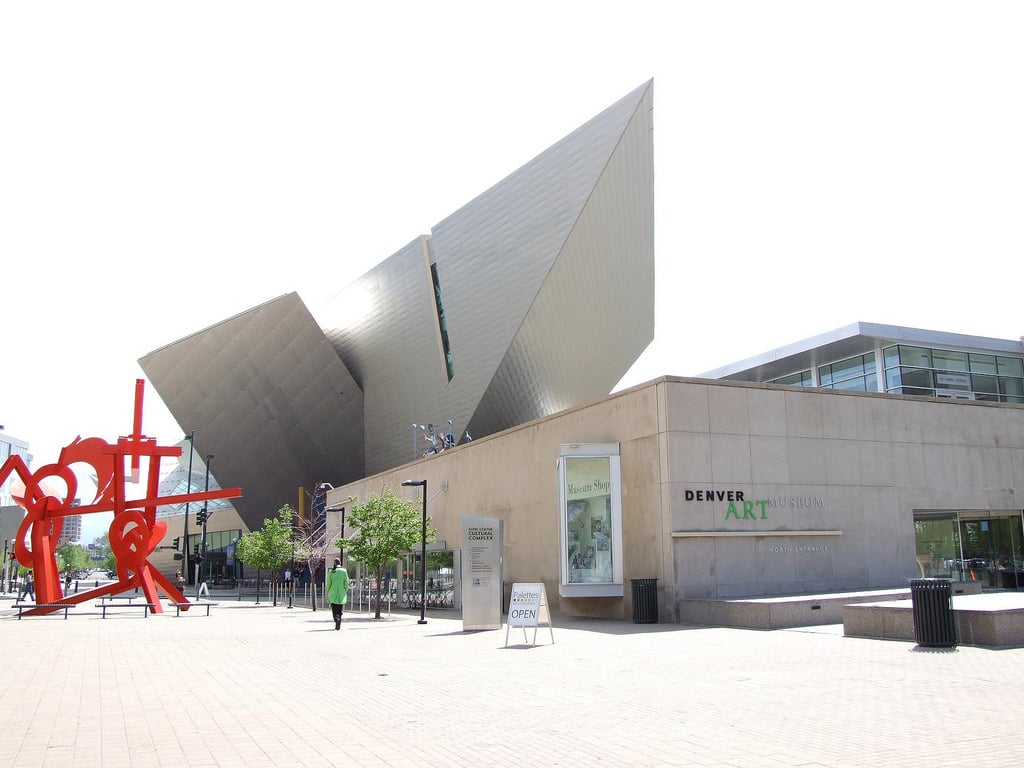 DAM is home to one of the largest collections of Native American art in all of the country. Visitors flock to see its incredible diversity of exhibits, ranging from British art relics to original Star Wars costumes. Perhaps the most famous section is that of the Western American art. This isn't an old, uninspired museum. The best part about visiting is diving headfirst into interactive exhibits, which the kids are sure to love.
While you're there, take your time exploring the $110 million Frederic C Hamilton Wing. Put quite simply, it's awesome. Whether you perceive it as expanding crystals, mountains juxtaposed, or simply architectural indulgence, it is definitely a masterpiece. If you think it looks odd from the outside, just wait until you take a closer look. With each turn, shapes shift thanks to a clever combination of design and natural light tricks.
8. Adventure Through Mesa Verde National Park
This is one of the best places to visit in Colorado. To describe Mesa Verde in two words, it is fascinating and eerie. It's an anthropologist's paradise, unique among American national parks for its focus on maintaining cultural relics. Interestingly enough, it also offers some of the best skiing, hiking, mountain biking, and snowshoeing you'll find for miles around. Visitors can opt for a traditional camping experience or a more luxurious stay at the local lodge.
9. Explore Cliff Palace
While you're in Mesa Verde, you can't miss seeing Cliff Palace. The only way to see this superb site is to book an hour-long tour with a local park ranger. We highly recommend it. This tour traces the footsteps of the Ancestral Puebloans. It's not for the faint of heart. Travelers must climb down a paved stone stairway four 10 ft ladders. A grand feat of engineering, 217 rooms, and 23 kivas are scoped out of stone, providing shelter for 250 to 300 people.
While its inhabitants did not have running water, they did have easy access to the springs just across the canyon. The ones below Sun Temple were most likely their water sources. You guide will make sure to note that the use of chinking stone between blocks is strikingly similar to that used by Ancestral Puebloans at the nearby Chaco Canyon.
10. Swing by Williams & Graham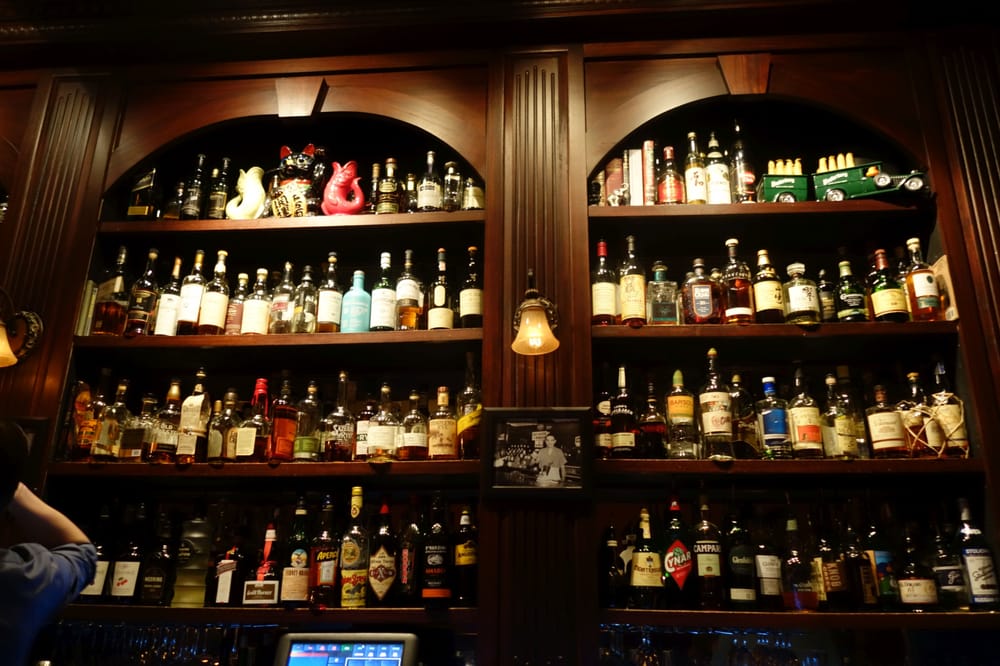 Credit: Yelp
This top speakeasy looks like an old Western bookstore. Ask for a seat and the cashier will push back a wall of books, leading you deeper into the old-time world. Finely-polished wood, gleaming brass, old lamps, tin ceilings, and skilled mixologists await you. The cocktails are so beautifully and carefully prepared, you almost don't want to take them. But that would be silly. Drinks are for drinking, not Instagramming.
Keep in mind that this is a small space, so reservations fill up fast. Make yours in advance. Even if you're waitlisted, you can warm up with a pre-drink drink at Occidental, the tiny bar next door with big city views.
11. Shop at the Denver Central Market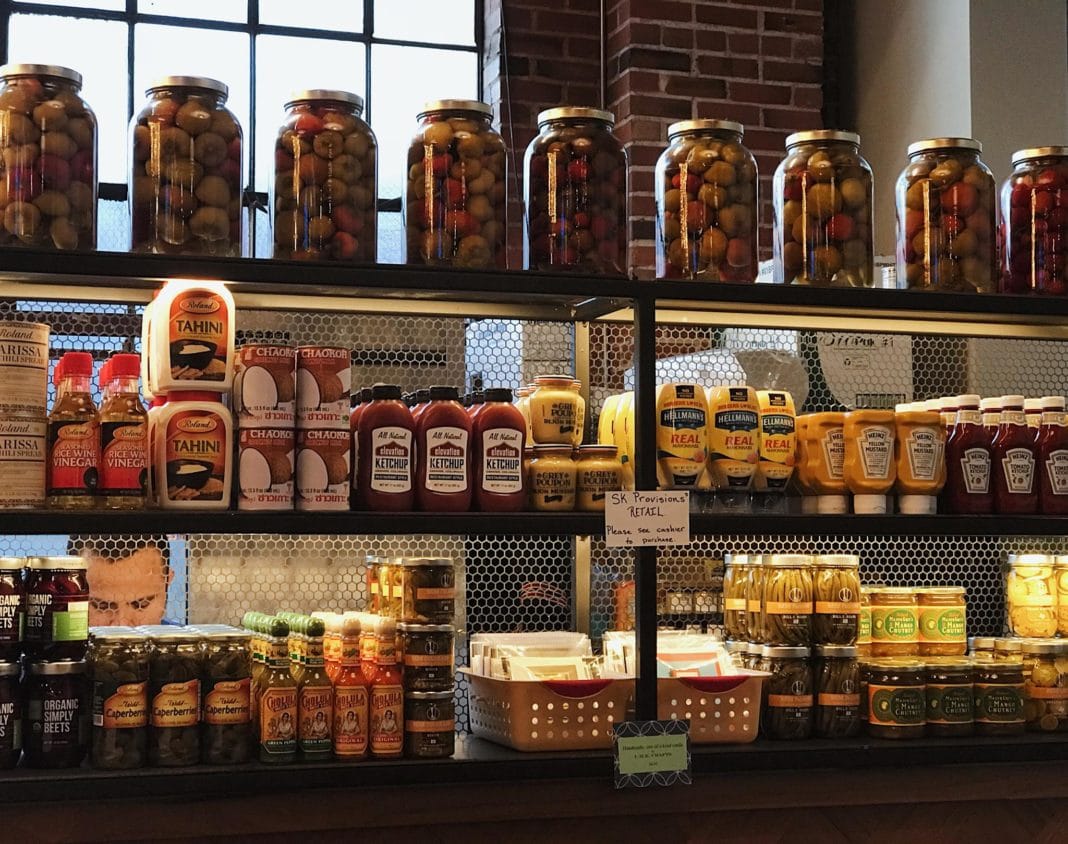 Credit: Denver Central Market / Facebook
This is the top choice food hall in Denver and quite frankly, one of the best places to visit in Colorado. Set in a rustic refurbished warehouse, this gourmet marketplace is teeming with organic food choices, fresh fruits, and all-round delicious options. Load your basket to the hilt with ciabatta bread hot out of the oven, eat a bowl of handmade pasta, or indulge in some killer street tacos.
If you're not hungry (which would be crazy), grab a cocktail at the bar instead. Patrons eat at long picnic-style tables or on the street-side patios. Take your pick. This is an easy, fun idea for a date night or place to grab lunch. Either way, this market has something for everyone.
Pack Your Bags and Head Out to See the Best Places to Visit in Colorado
This beautiful state has so much to offer. A wonderful mix of the old and new, there is truly something for everyone to enjoy. Plan your trip for the best places to visit in Colorado today.
Related Article: Camping Checklist: The Items Typically Forgotten