It's been said that while jobs fill your pocket, adventures fill your soul. While making money is certainly not a bad thing, we're soul people. Summer is coming up hot (all pun intended) and what better way to spend it than taking an epic east coast road trip?
Want to find the best east coast road trip for you? While bigger cities usually receive most of the attention for travel hot spots, there are so many amazing places you can easily miss that are just a bit off the grid. If you'd rather explore the unknown than to check off the traditional summer to-do lists, than this is for you. While not all of these spots are off the beaten path, they're definitely worth your time. Pack your car, grab your pup, and let's hit the road. Are you ready?
1. Drive the Overseas Highway From Miami to Key West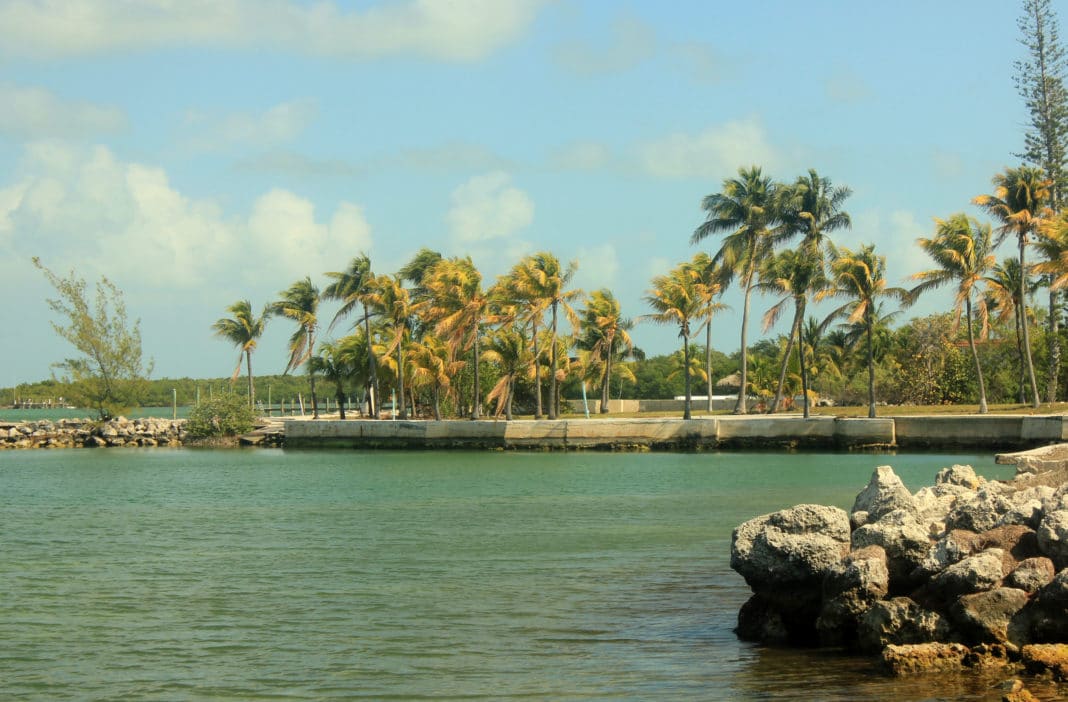 ​Skip the party cities. While Miami is a beautiful destination, one of the top places for an east coast road trip is the drive from Miami through the Florida Keys. For four hours, you'll drive over the most clear, turquoise water you'll see outside the Caribbean. Roll your windows down and let the warm ocean breeze flow throughout your car. Set the car on cruise control. Turn up your favorite playlist.
Keep your eyes open and see if you can spot some coral and limestone islets poking out of the water. There are so many places to stop and take pictures, picnic, and take a dip if you want. Make sure to take a video while you're going over the 7-Mile-Bridge. Make sure you save an appetite too. Mrs. Mac's Kitchen in Key Largo serves up some of the most delicious (and world famous) key lime pies.
We recommend staying a few nights in the Florida Keys to make the most of your time. There are so many things to do and see there. You can camp, kayak, enjoy some water sports, snorkel at John Pennekamp Coral Reef State Park, or go diving. The choices are entirely up to you.
2. Explore the Great Smoky Mountains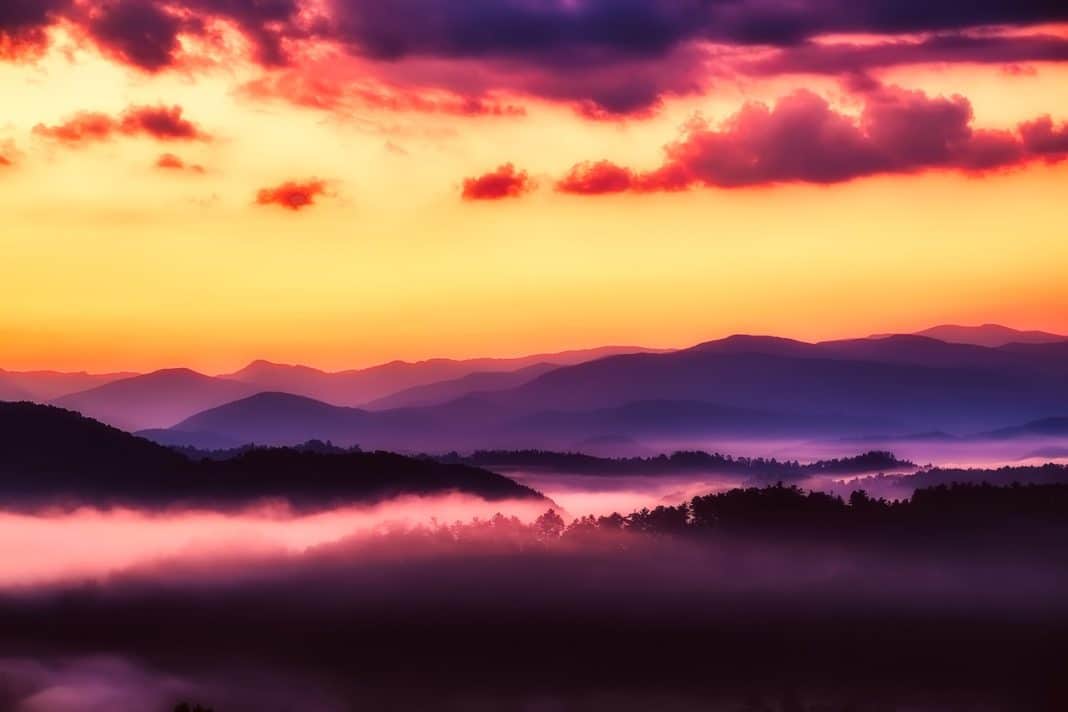 You can't take an east coast road trip without exploring the Great Smoky Mountains. With 9 million annual visitors, it has earned the title of America's most popular national park. Spend some time cruising around the steep mountain roads, up rolling green hills, and soaking up the sun under an azure blue sky. It's easy to see why it's so popular.
Travelers who visit will encounter more than 1,600 different types of flora (plants, trees, flowers) and if they're lucky – spot some stunning wildlife. Keep your eyes open and see if you can find any deer, elk, or black bears. You'll have to look hard though. The park spans a half million acres.
It's main entrances in Tennessee and North Carolina are framed by Gatlinburg and the peaceful hippie community, Asheville. Since the park's trails can get a bit crowded during the peak season, we recommend going before mid June or after mid August. October is a bit crowded too. Avoid these dates and you'll be able to have more of the trail to yourself. Another tip is to explore in the early morning. Crowds begin pouring in after 10 AM.
3. Revel in the Natural Beauty of Vermont
What's more idyllic than a drive through the New England countryside? Nothing. That's why we've added Vermont as a must see east coast road trip. On your trip, you'll be enchanted by small red cottages dotting the hills, countless homemade lemonade stands, and street side organic fruit shops.
If you're looking for a scenic place to stop along the way, check out Stowe Recreation Path. Be sure to bring your bike or a longboard. This is one of the most ideal spots to take in the local scenery. Go for a hike. Pack a picnic. Treat yourself to nature's finest. Wander to Weston and browse through the old Vermont Country Store. Here, you'll find everything from scrumptious fudge, to flannels, knits, and cozy pajamas. It's a one stop shop for all you need on the road.
When you're ready to settle down for the day, we recommend renting out an Airbnb. Do this in advance, of course. You can get a whole house to yourself and the prices aren't bad either. This is one of our favorite ways to get a more authentic experience of a town.
4. Make Your Way Through Mid-Coastal Maine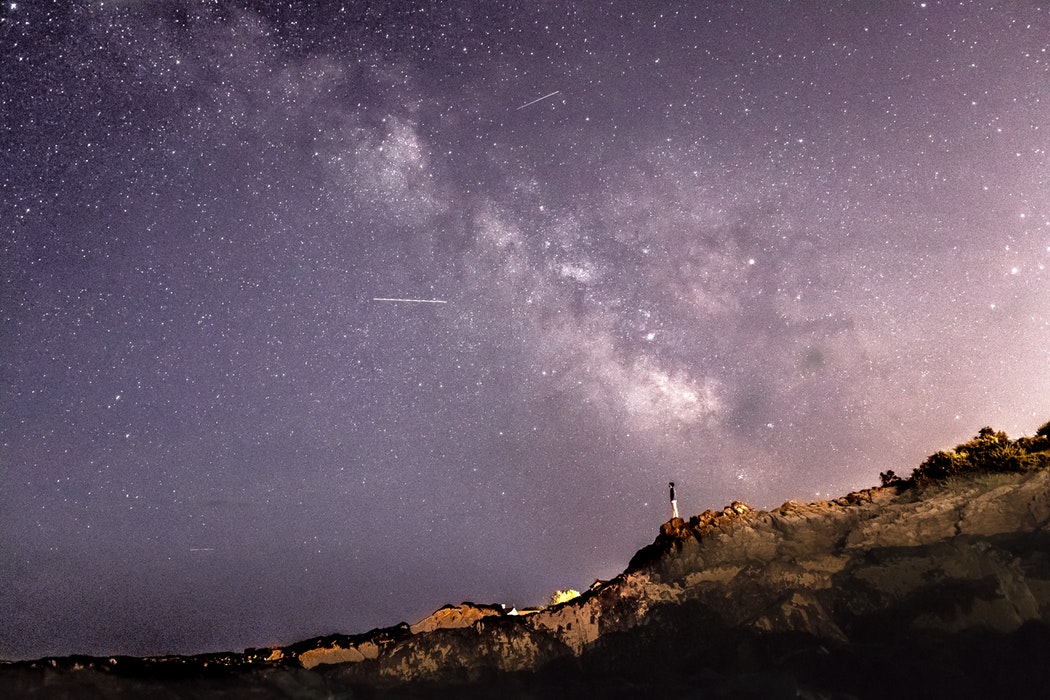 We're not trying to favor New England, we swear. But there's something special about a New England drive. Add it to your list of places to see for an east coast road trip.  In any season, travelers and locals alike bask in the glory of vibrant colors, balmy temperatures, endless beaches, and quaint fishing harbors. Everywhere you turn, there's a piece of history to enjoy and a local to learn from.
Stop through Portland. No, not Oregon. While it's certainly small, Portland is becoming mid Maine's poppin' foodie city. Famous NYC chefs have relocated here, bringing their reputations with them, and opening new hot spots. While these places have delicious cuisines, if you're looking for something a little more traditional and simple, head over to Luke's Lobster.
Visiting is a must if you have your heart set on trying the famous Maine lobster rolls. Luke's Lobster serves up their dishes chilled atop a buttered, toasted bun with a dab of mayo. Help ourselves? Don't mind if we do.
5. Cross the Border in Cabot Trail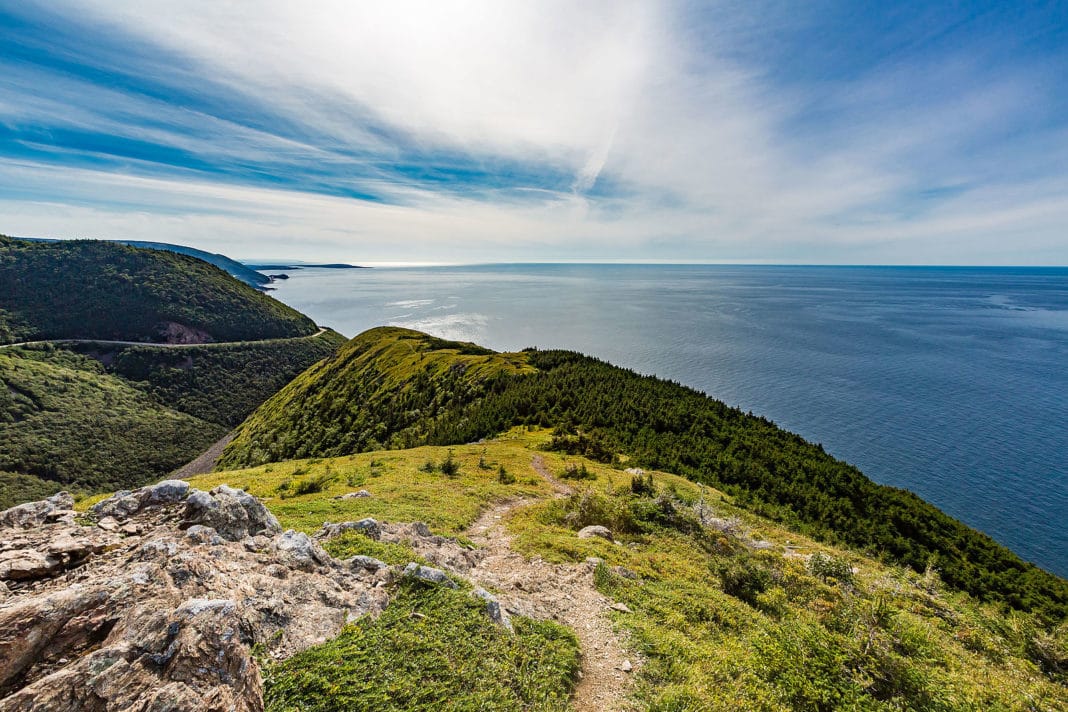 Hey, it's still on the east coast, right? Keep your passports in hand and cross the border to Canada's Cabot Trail. You're gonna head up north – and we mean way up north. On the very tip of Atlantic Canada, embark on the 185-mile Cabot Trail for an amazing east coast road trip.
While it is a bit of a trek, it's well worth every mile put on the wheels. As you loop through Nova Scotia, hugging the coastline of Cape Breton Island, you'll fall in love with the sights. This charming trail is dotted with tiny towns, fisherman villages, and rowdy pubs.
Make the most of your east coast road trip and stop for a little adventure. You're going to take a pit stop in Cheticamp for a once in a lifetime opportunity. Get your wetsuit and grab your snorkel gear. Captain Zodiac offers permits to swim snorkel with pilot whales. Since the water's going to be a little darker, make sure you bring a good underwater camera or GoPro. While you're there, you might as well hit up Niagara Falls. It would be a shame to miss it.
6. Get Your Courage Up and Visit the Witch House of Salem, Massachusetts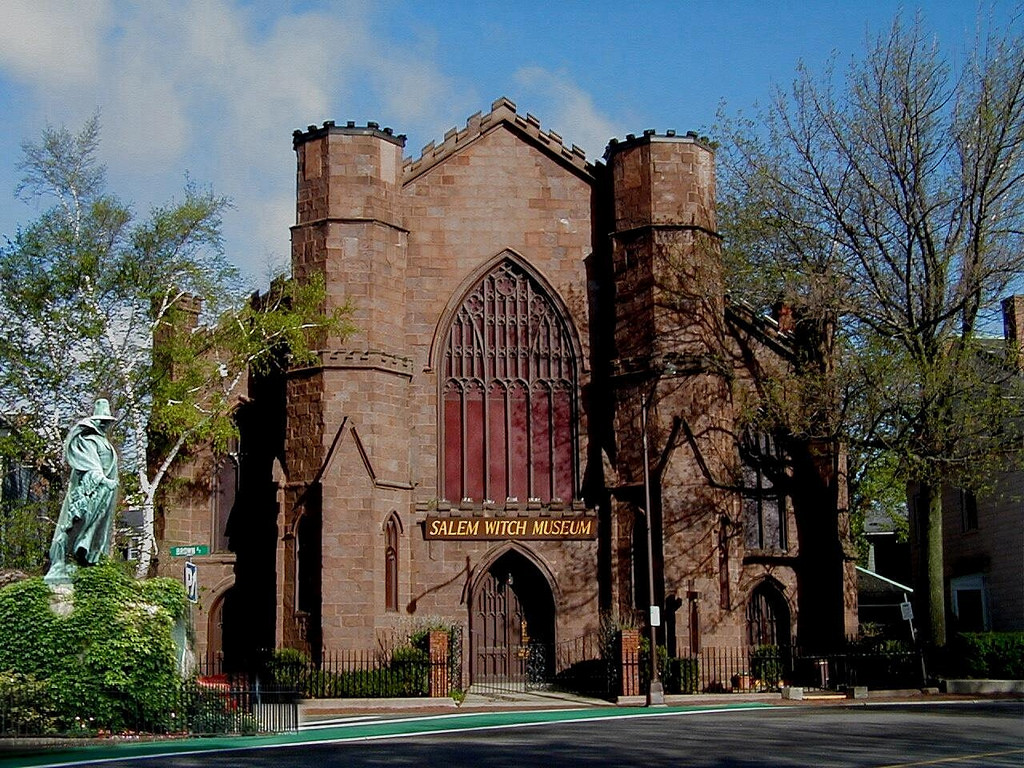 Visit Salem if you're brave enough. You must have heard of it. Even if you missed it in history class, there have been countless movies made about the Witch Trials in 17th century colonial Massachusetts. They were a series of hearings and prosecutions of colonists between February 1692 and May 1693. The trials were a dark time in Massachusetts's history. Twenty people were sent to execution, charged with witchcraft.
A time of mass hysteria, accusations of witchcraft were often used in political and literary rhetoric. Today, the trials are used as a graphic cautionary tale against conspiracies, isolationism, religious extremism, and a lack of due process.
History buffs can take a step back into time to study the architecture and furniture of the times. One of the most famous places to see is the home of Jonathan Corwin. As the judge who investigated claims of the occult during the Salem witch trials, he was responsible for sending people to the gallows.
Another Great Place to See in Massachusetts
If the thought of witch hunts is a little too off-putting, travelers can escape it all at Walden Pond. This is where the existentialist author Henry David Thoreau went "to live deliberately, to front only the essential facts of life."
7. Take a Nature Walk Through the New York Botanical Garden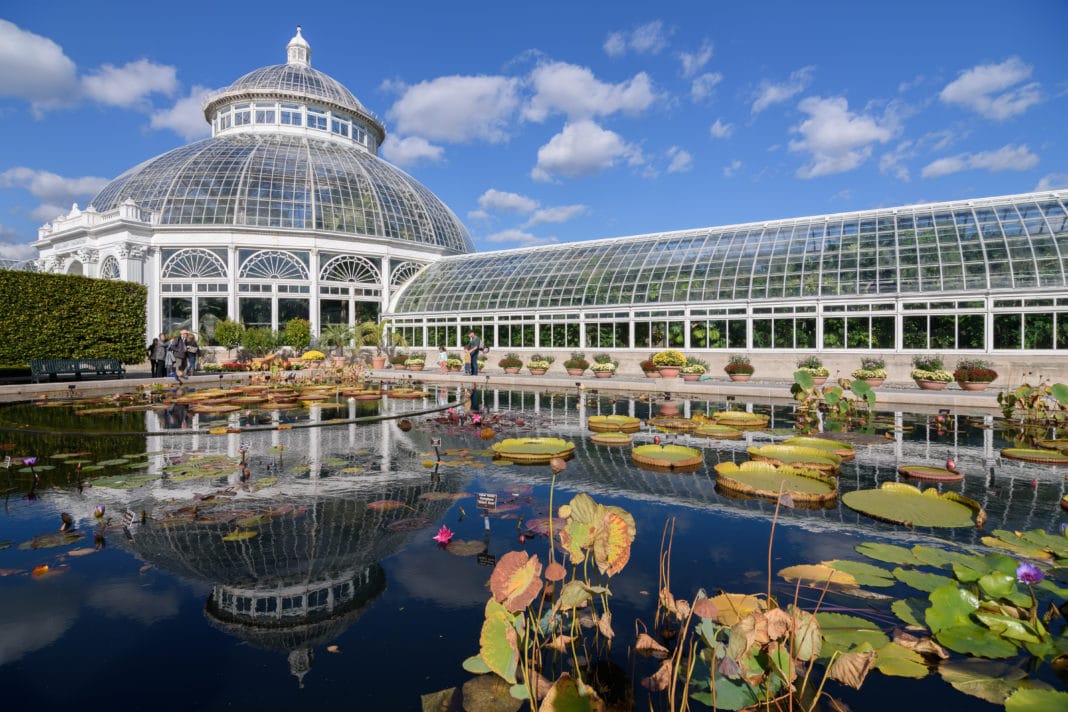 Escape the hustle and bustle of the Big Apple in the charming New York Botanical Garden. While it's not your traditional east coast road trip, perhaps that is what makes it so special. As the nation's largest historic landmark, you can get lost amongst ponds, flowers, and all the glory of nature. Plan a trip this late spring or summer and explore more than 200 flourishing cherry blossom trees at their prime.
Just make sure to get an early start when you do. Each year, over one million visitors stop by to take in the sites. The Garden has plenty to offer. Over a million plants live inside extensive collections amongst a diversity of tropical, moderate, and desert plants. Nature lovers, enjoy.
8. Take A Bite Out of the Sweeter Things in Life in Hershey, PA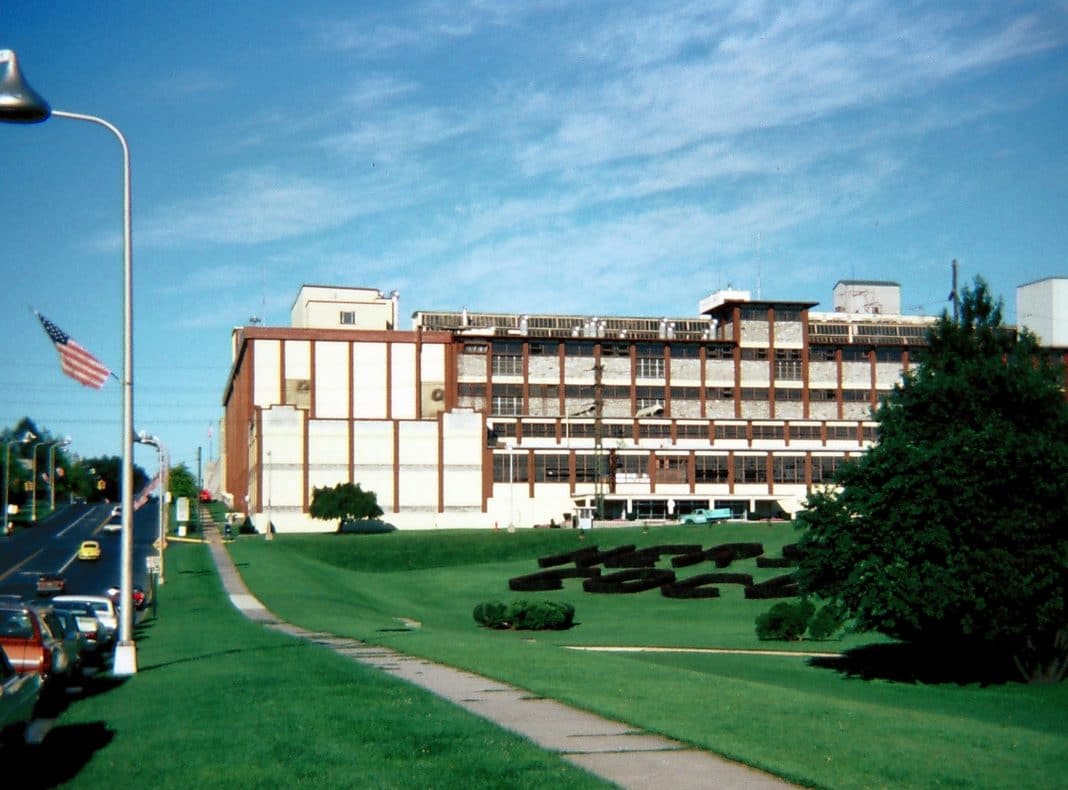 Chocolate lovers, unite! That's right, there is a town all about Hershey's chocolate. So grab your chocolate-loving friends and hit the road. Who wouldn't want to take an east coast road trip to "the sweetest place on earth?" This Chocolate World is teeming with sweets galore. It is also conveniently located directly next to Hershey's very own, Hershey Park. Buy your day passes to this nationally recognized theme park, while lugging around your ever-growing bag of sweets from all the gift shops.
Plan It Out, Load Up the Car, and Head Out on an East Coast Road Trip
Take a sweet trip up the east coast. Forget about the west coast and the big cities full of glitz and glamour. Some of the best memories are made when you put your phone down, pack your car full of your favorite people, and just explore. The east coast offers it all and more. Get a little lost. Eat too many bags of trail mix and chocolate kisses. Wander off the road. Go on the ultimate adventure.
We hoped we helped you narrow down your choices for the perfect east coast road trip. There's certainly a lot of places to choose from! If you have any favorite memories of your own road trips, share them with us in the comment section below. Where are your favorite places to take a pit stop, find quirky souvenirs, and grab a bite to eat?
Related Article: 21 Thrill-Inducing Trips for the Adventure Travel Junkie