Pack your bags for a summer getaway to these beautiful Delaware beaches.
The tax-free state of Delaware isn't the only reason you should flock here this summer. Check out some of the most beautiful Delaware beaches the state has to offer. From quaint little beaches to big bustling beaches to hidden beaches on picturesque state parks we have got you covered. Let's go over some of the best Delaware beaches to put on your travel list this beach season.
1. Bethany Beach
Credit: Flickr
If you are looking to get away and enjoy some sweet peace and quiet, then head on over to Bethany Beach. Bethany Beach is the quintessential beach for an escape. This is one of the Delaware beaches that is perfect for a romantic getaway or family outing. Come out and take a stroll on the boardwalk. After that, enjoy the sandy beach front as you relax on this peaceful piece of paradise.
The peacefulness of Bethany Beach is so well-known around the state. In fact, it is one of the three beach areas in the state that has been nicknamed "the quiet resorts". This makes for the perfect beach getaway for families. Come here to enjoy the sun and sand without rambunctious partying or too much noise. While you are here, be sure to book a family photo shoot. The backdrops of the glorious sand dunes and knee-high grass make for the perfect setting to have a stunning photo shoot.
Things To Do
This popular destination is considered a quiet resort mainly due to the fact that Bethany Beach does not have a buzzing downtown. While it may be lacking the flair of a busy downtown the Bethany Beach boardwalk certainly makes up for it. This half-mile long boardwalk is packed with family attractions, restaurants, and shops. A unique feature of the boardwalk is that it is only 12 feet wide. Casually stroll through the boardwalk for an intimate feel of this quaint little beach.
However, there are some things that you need to keep in mind before you plan a trip to Bethany Beach. If you plan on bringing your dog, please note that dogs are not allowed on the beachfront from May 15 through September 30. While that may be a drawback, there are some awesome perks that this beach has to offer. If you find yourself at this beach on a Monday evening during the summer, then be sure to bring your family along because there are free movies shown weekly right on the beach. Movies on the beach make for a perfect way to wrap up an evening if you are traveling with kids. If you are looking for Delaware beaches that are as beautiful and relaxing as they are quiet, then Bethany Beach is the way to go.
2. Cape Henlopen State Park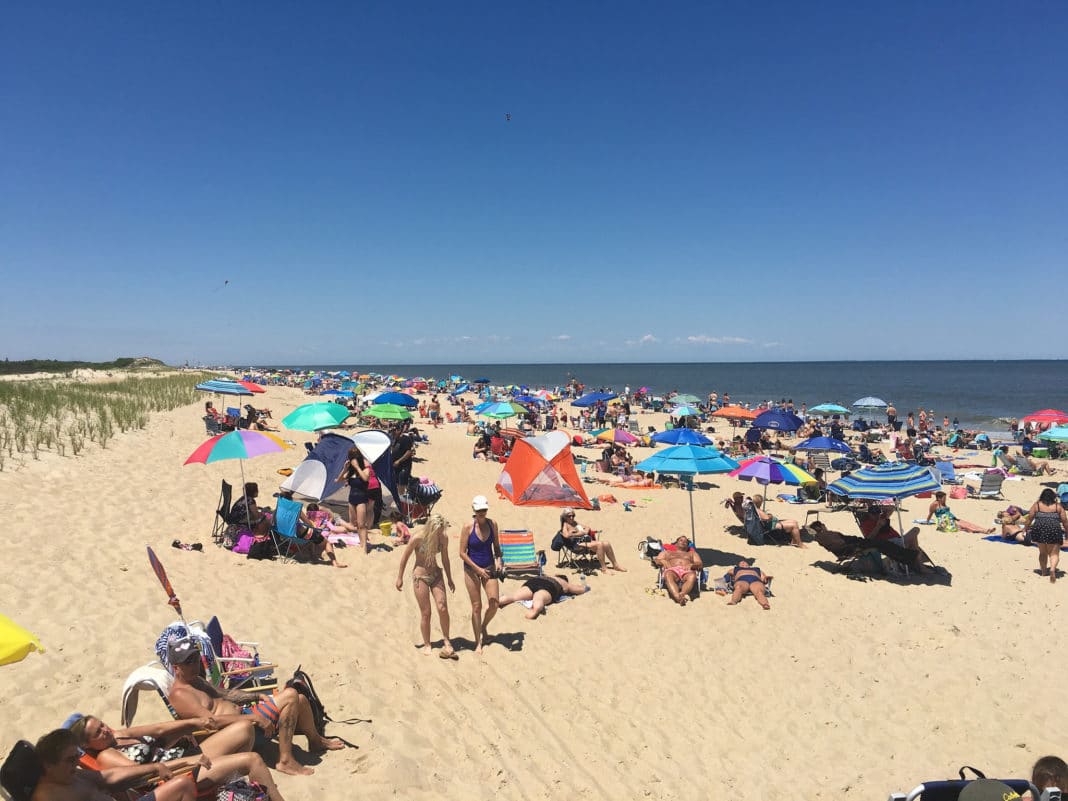 Credit: Michele Dorsey Walfred
If you are looking for a beach that has just as much fun and adventure as it does sand, then one of the best Delaware beaches to visit is located right on Cape Henlopen State Park. For starters, this state park offers two swimming beaches that are part of the National Park. Dig your toes into some of the cleanest sand Delaware beaches have to offer.
There is a small fee for entering the park. If you live in state, then the fee is $5.00, but if you are coming out of state, the fee is $10.00. The park fee is well worth it thought. If you are looking to get adventurous, then Cape Henlopen State Park delivers. There are hiking and biking trails that weave through the dunes and pine forests that litter the park. Many guests enjoyed coming out and getting in a nice long hike or bike ride and then making their way over to the beach to cool off. While you are exploring the nature trails, be sure to keep an eye out for the Great Dune. Once you have found it, play a fun game of tag or hide and seek with the Great Dunes smaller "walking" cousins that little the beachfront and make their way into the pine forest.
Things To Do
If you enjoy golf, then you will be happy to know that this is one of the best Delaware beaches to play around or two. Cape Henlopen State Park offers an 18 hole golf course. If golf is not your style, then there is also a basketball court for a nice pickup game or two. Along with this, we love that Cape Henlopen State Park offers an excellent pavilion area where families can have a lovely evening picnic or cookout. If you are planning a party or are in need of a bigger venue that is indoors to get away from the summer heat, then you will be happy to know that there is an accommodating building on the beach that is perfect for such an event. Book birthday parties or family reunions here more memories that will last a lifetime.
You can take the traditional route and stay at a hotel while you the visit the Delaware beaches on Cape Henlopen State Park, but we recommend taking a natural route. Bring along your camp gear and your tent and call a little patch of land here your bed for the evening. You are sure to get a good night's rest as you fall asleep to the lapping sound of the ocean beside you. With so much more fun to do such as horseback riding, kayaking, and boat riding, you might want to consider extending your trip if you do visit one of the best Delaware beaches the state has to offer.
3. Delaware Seashore State Park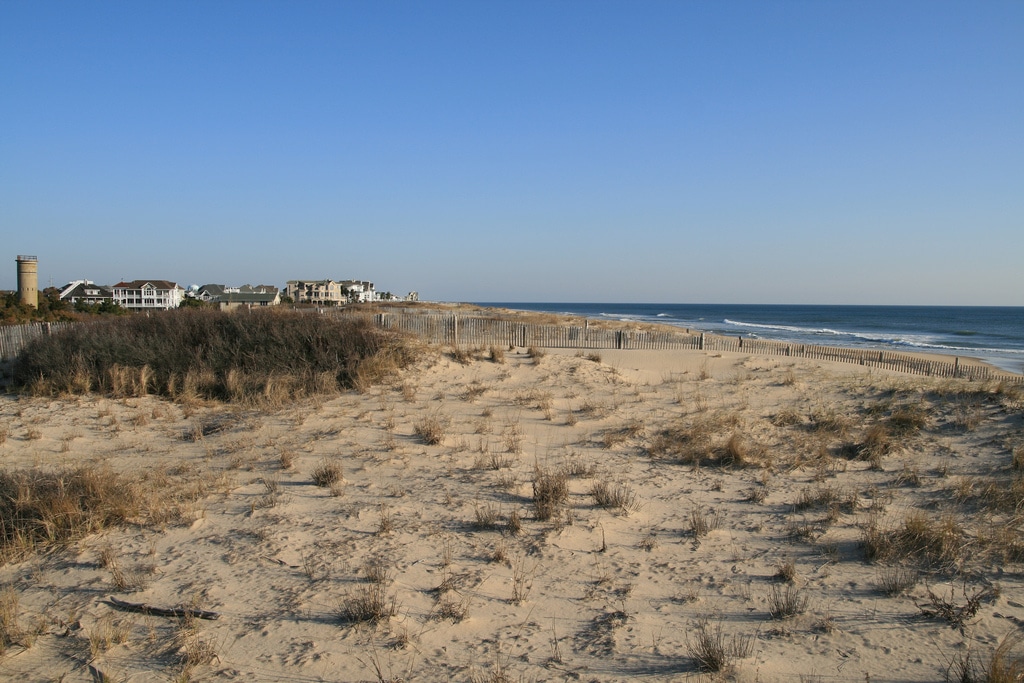 Credit: Bernt Rostad
If you want to experience one of the Delaware beaches that are so famously posted on Delaware postcards, then Delaware Seashore State Park is where you want to go. This state park offers 6 miles of beautiful, undisturbed shoreline. Dip your toes in the Atlantic Ocean on the east side or stroll over to the west and splash around in Indian River Bay and Rehoboth Bay.
If you are a photographer who is looking to capture some stunning beach shots, then Delaware Seashore State Park is where you want to be. There are an array of snapshots from clear sand and blue beaches to wispy knee-high grass. The low-key atmosphere of Seashore State Park makes it perfect for couples, families, or friends who want to bum it out on the beach for a bit.
Things To Do
If you want to do it like a little more exploring, then make your way to Burton's Island or Thompson Island. There are pristine beach trails on these islands that are perfect for connecting with nature. Once you are done exploring, head over to one of the two on-site restaurants for a hearty meal.
If you plan on calling it a night by camping, you will be pleased to know that there are campgrounds on the north and south ends of the park. The south end of the park offers 151 full hook up sites for RVs and 86 camp sites without hook ups. If you are bringing along a tent, then the south only offers 33 tent camping sites. If you plan on staying on the north side then you can look forward to 88 full hook up RV sites. Other awesome amenities you can look forward to at the state park include raft rentals, fishing, and concessions. from one of Delaware beaches that offers sun, sand, and fun, Delaware Seashore State Park just might be for you.
4. Dewey Beach
Credit: Wikimedia Commons
For young college kids and couples looking to have a great time, some Delaware beaches are designed just for you. This next beach is extremely popular in terms of Delaware beaches and is the perfect beach for couples and friends who are looking to get away and have fun. The days at Dewey Beach are filled with lounging around and soaking in the sun and sand before the evening sets in.
Things To Do
If you are looking for Delaware beaches that offer a good time, then make your way here. You can rent out a jet ski or bring your own to chop through the Atlantic waters. For thrill seekers, other popular water sports at Dewey Beach include parasailing, wakeboarding, waterskiing, and windsurfing. If you would much instead calmly explore the water, then bring along a boat to bobble around in.
Once the sun goes down, it does not mean that the fun has to go down too. Once the evening sets in, beachgoers can look forward to finding just as much adventure and fun on the boardwalk. Come out and experience some of the popular hotspots that Dewey Beach has to offer by nightfall. There are bayside nightclubs for those who are looking to party as well as some of the best bars in Delaware that are known even beyond the state. if you want to experience The rock 'n' roll soul that is deeply embedded in the Dewey Beach scene, then you will want to head over to Bottle and Cork. This bar is self-proclaimed as one of the greatest rock 'n' roll bars in the country. Sorry Miami bars, you are going to have to take a back seat to Bottle and Cork. With its nightly concerts, it is no surprise why. If you are looking for a good time with friends then Dewey Beach is where you will want to spend some of your summertime at.
5. Fenwick Island State Park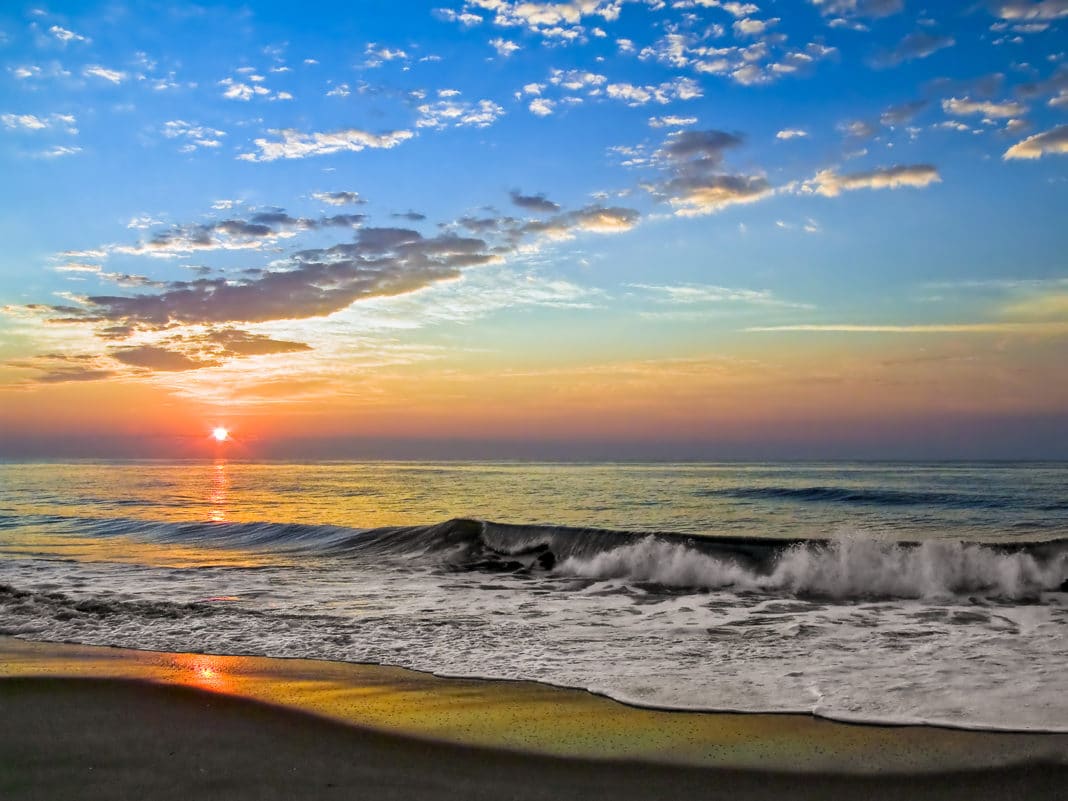 Credit: Live Bayside
When it comes to the popularity of Delaware beaches, Fenwick Island State Park beach easily makes the list. This three mile strip is a barrier island that offers a beautiful beach experience. Although this is a state park beach, there are plenty of on-site hotels and rental houses if you are not one to camp outdoors.
If you are a surfer, then Fenwick Island State Park beach is the ideal place to go. Not many Delaware beaches offer a designated surfing area, but Fenwick Island State Park beach does. Not only, that but Fenwick Island is great for fisherman both amateurs and advanced. Three sand dune crossings will get you to some of the best fishing locations that island has to offer. To get here, however, you will need a vehicle and a fishing permit to use the dune crossings.
Things To Do
If you are traveling with family or have kids in your group, then be sure to go into town. The mainland is where you will find more fun waiting for you. Play a round of putt-putt or get competitive on the go-karts. Whatever you choose, you are sure to make your experience at Fenwick Island one full of laughter and joy. While you are here, be sure to make a stop at Viking Golf Amusements and Thunder Lagoon Waterpark. There are also some excellent water slides here that will have your kids begging to come back.
This beach is also perfect if you are just looking to get away and enjoy some lounging around in the sun. There are umbrellas and chairs as well as other beach material available for rental to make your beach experience a little more comfortable. If you would rather go on to the water and lounge around there Finwick has you covered. There are plenty of raft rentals that are perfect floating around in and relaxing.
For a little more luxury, consider doing what many vacationers here do. There are many visitors to Fenwick Island who prefer renting out a home and bringing along their boat so they can enjoy and lazy days on the water. Once you are on the beach, you can be sure to enjoy a gift shop, a concession stand, as well as on site changing areas and showers to make your trip a little more comfortable. For a relaxing beach getaway, Fenway State Park has a lot to offer.
6. Lewes Beach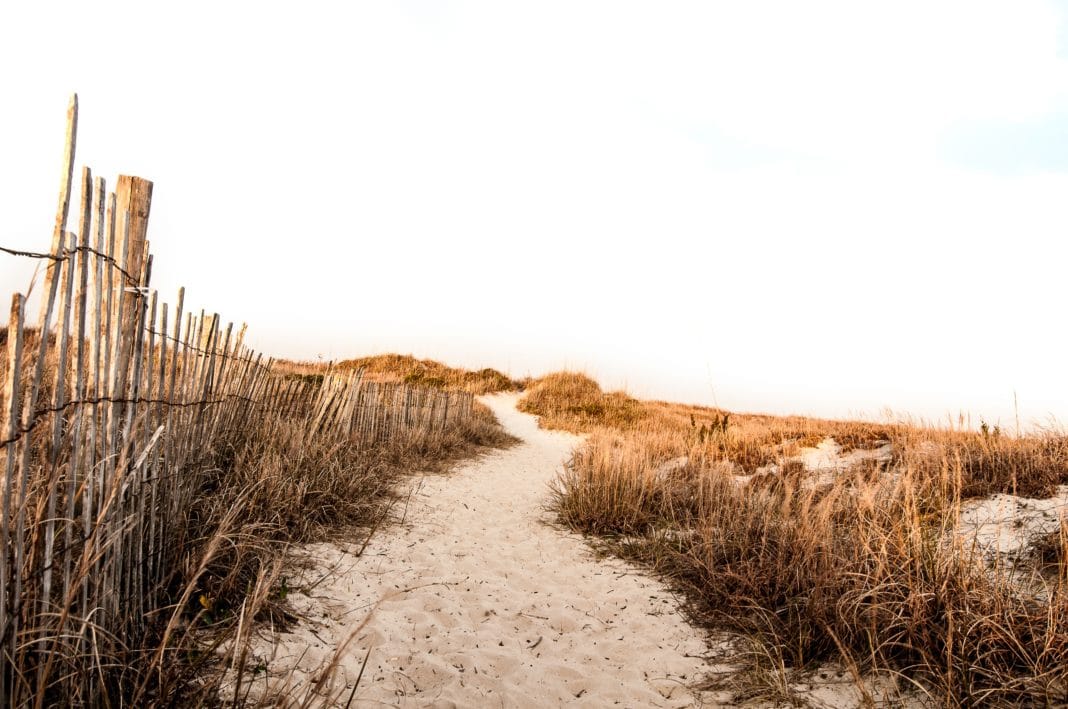 There are plenty of Delaware beaches that are packed with people and noise. However, if you are looking for a little less noise, there are an equal number of beaches that are quiet and quaint. Lewes beach has earned a spot as one of Delaware's best beaches for several reasons. One of which is the ability to escape your usual bustling beach scene. If you want to relax away from the hub of tourists, make your way here. Lewes Beach is nothing short of tranquil and relaxing.
Things To Do
The calm here adds to the laid-back atmosphere that Louis beach is so well-known for. Kick back in the fine sand and enjoy views of the Breakwater Lighthouse that sits in the bay. Dip your toes in the water to cool off. For the thrill seekers, go all out by participating in water sports such as jet skiing and kayaking. For an even cooler experience, set some time aside in the eveneing. Make your way to the shore and watch the fairies dock in and out of the nearby port. With on-site bathrooms and showers. Louis beach makes cleaning up after a swim in the ocean easy. Once you have had enough lounging around make your way into the Town for some fine dining and shopping. After spending a couple days at Lewes Beach, you will sunderstand what the rave is all about. It doesn't take long to understand why this beach is easily one of the best kept secrets in Delaware.
7. Rehoboth Beach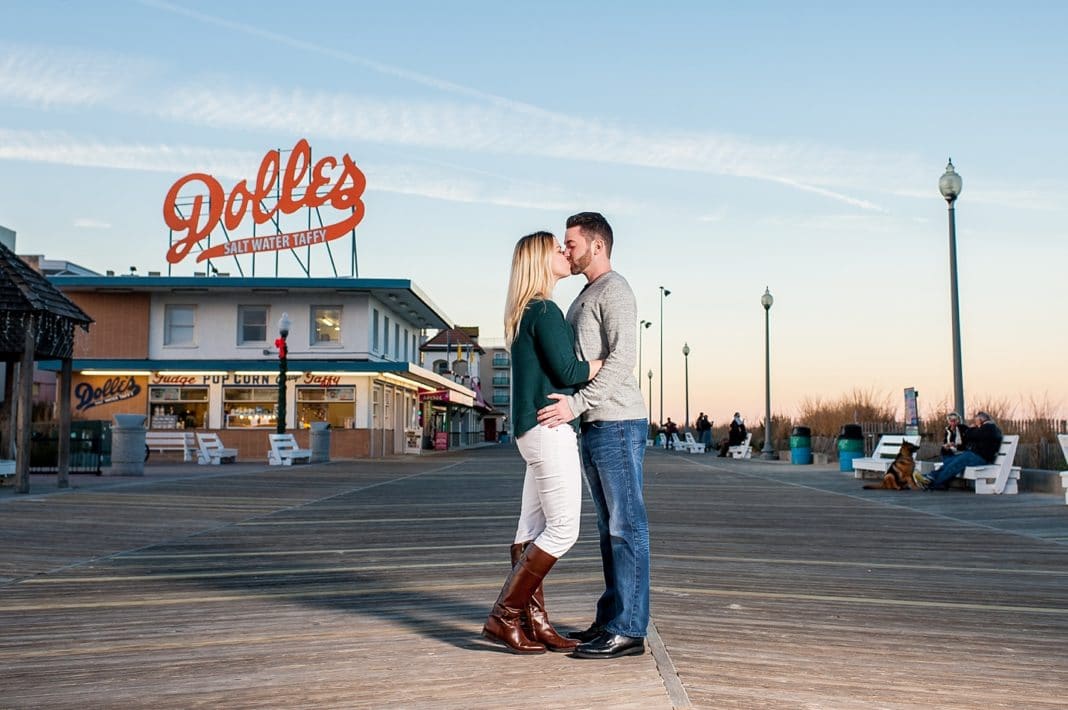 Credit: Rob Korb Photography
If you are looking for Delaware beaches that offers almost everything you can think of, look no further. Rehoboth Beach is where you will want to be. Not many Delaware beaches have an amazing reputation the way that Rehoboth beach does. This five-star beach has won countless awards. Many of these awards come from an array of organizations that label Rehoboth as one of the all-time best beaches on the East Coast to go to. Whether you are looking for relaxation or a good time, Rehoboth beach delivers. There are sandy shores that sink you in so you can work on your tan. If you are not the lounge around kind of beachgoer, then there is something for you too. Stop by to explore all the cool activities and shops that Rehoboth has to offer.
Things To Do
Come out and explore the mile long boardwalk that is well known for its a vibrant family scene. There are eclectic beach shops, amusements that the whole family can take part in. Not only that, but take your pick of restaurants and small businesses there are as charming as they are attentive. This renowned boardwalk is part of the reason Rehoboth Beth has been known as one of the best family beaches on the East Coast. This boardwalk is so admired that even National Geographic has taken notice. Recently, they listed it as one of the top US boardwalks in America. While you are here, be sure to snag some world famouse taffy at Dolle's Saltwater Taffy.
While you are here, be sure to stop by the nearby outlet mall. You are sure to find great deals on luxery brands for the whole family. Go into town and explore some unique boutiques that only Rehoboth can offer. If you are staying on site, then be sure to wake up early around sunrise. Make it to the beach on time, and you are sure to snag sights of dolphins jumping through the air.
Although the beach is open around the clock, there are some restrictions. There is no sleeping allowed on the beach from 5 AM until 1 AM. Anytime outside of those hours, feel free to experience camping out on the beach. Pitch up a tent and relax away to the sound of the ocean waves. Come out and enjoy a stroll by the water or a night out on the town. With so many things to do in one of the most popular Delaware beaches, you will definitely want to make sure you book your stay here for at least a week if not more.
Final Thoughts
You don't have to leave the tax free state to find some of the best beaches in the county. The next time you drive through this beautiful state, make a pit stop and stay a little longer to enjoy a couple of these beautiful Delaware beaches.
Related Article: Best Beaches in Maryland (Plus Where to Go at Each One)