From the moment you enter the resort's doors, it's clear that the Betsy Hotel is one committed to timeless luxury.
A refined, beachfront oasis located in the heart of South Beach, the Betsy Hotel offers incredible service, breathtaking views, exquisite amenities, and world-class cuisine. This dedication to impeccable guest service has earned it a place as one of only three Florida hotels on the Conde Nast Traveler Gold List Award. Welcome to one of the world's best hotels in a city with so much to do. 
Let's Talk Accommodations
Swing open the door and step into your breezy, bright luxury room. All of the hotel rooms feature standard in-room amenities to create a friendly, tropical retreat. Light and spacious interiors give way to a view of trendy Art Deco buildings, and a choice of plush king or queen beds, suited to meet your every need.
There are five different types of suites to choose from as well as multi-bedroom rooms. The suites include: Classic Rooms, Superior Rooms, Deluxe Balcony Rooms, Deluxe Rooms, and Superior Balcony Rooms. Let's take a look at what each room has to offer.
1. Classic Rooms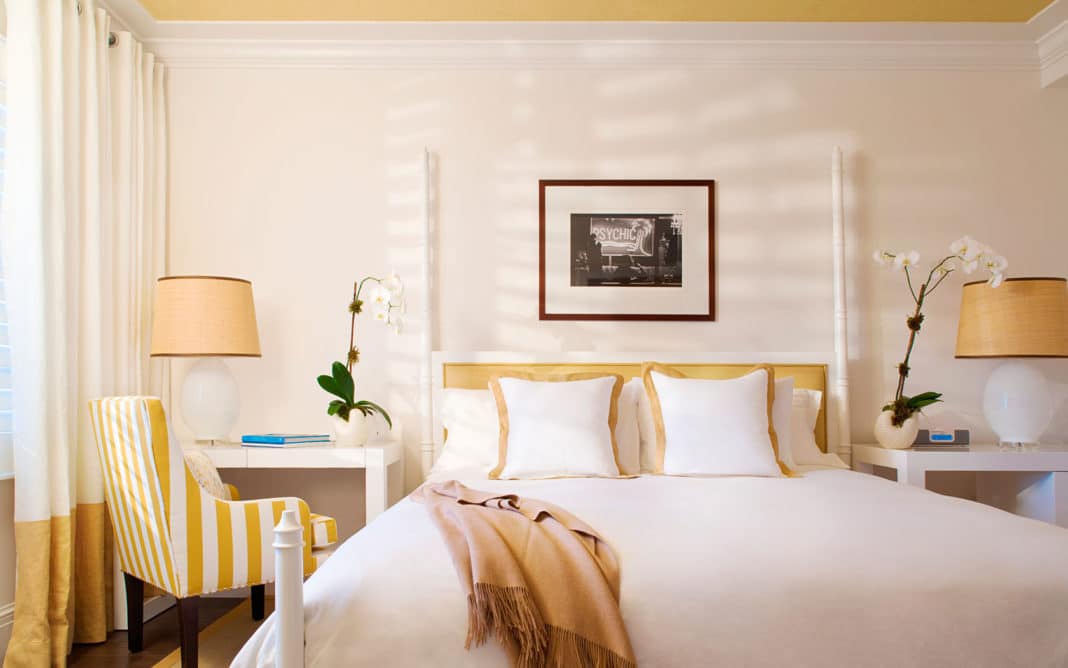 Credit: The Betsy Hotel, South Beach
Warm and inviting classic rooms are the perfect place for a couple to unwind after spending a day of fun and sun out on the beach. The room measures 250-275 square feet and offers a comfortable choice of either a king or two double beds, depending on your needs.
Each room features cool dark walnut hardwood floors, marble baths with spacious walk-in showers, and bath mirrors complete with built-in LCD TVs. You'll be given luxurious amenities including Malin + Goetz bath products, creative private bar offerings, high-speed Wifi, and curated guest libraries.
2. Superior Rooms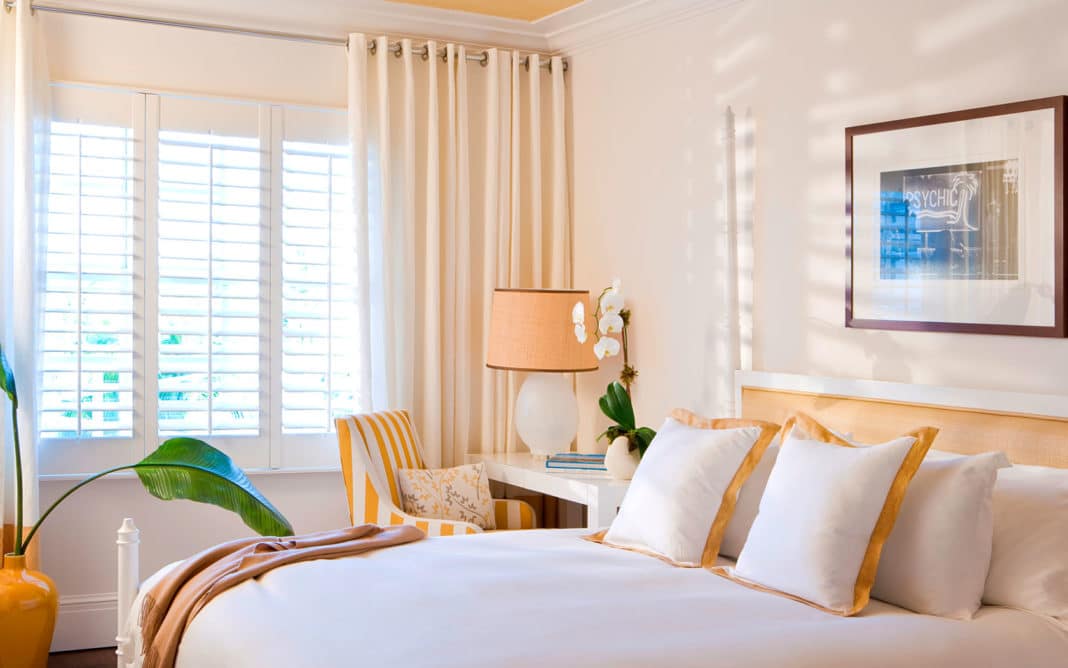 Credit: The Betsy Hotel, South Beach
Tucked away behind plantation shutters, the superior rooms offer 250-275 square feet of simple elegance and ultimate comfort. Soak in the view of the tranquil Courtyards below while sipping a cup of coffee or choose from one of the many books in your in-room personal library.
Each room features cool hardwood floors, marble baths with spacious walk-in showers, and bath mirrors equipped with built-in LCD TVs. Amenities include Malin + Goetz bath products, creative offerings from a private bar, high-speed wireless internet, and a curated guest library.
3. Deluxe Balcony Rooms
Credit: The Betsy Hotel, South Beach
Spacious, airy, and fitted with a beautiful open patio overlooking the Atrium, the Betsy Hotel offers beautiful Deluxe Balcony Rooms. Measuring 350 square feet, it offers a serene space and easy access to the rooftop swimming pool.
Each room has hardwood floors, marble baths with a walk-in shower, built-in LCD TV screens, a private bar, signature bath products, and a personal library to peruse. Relax on your bed after a long day, read a good book, and take a dip in the rooftop pool for sunset. It sounds like a good day to us.
4. Deluxe Rooms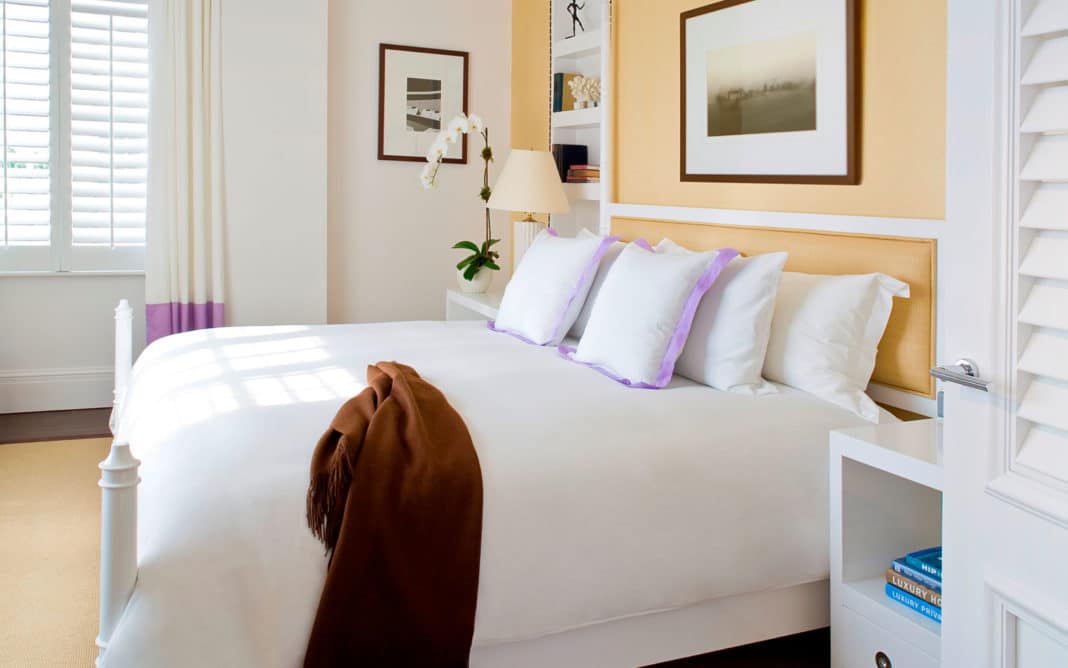 Credit: The Betsy, South Beach
The cozy, sunlit Deluxe Rooms overlook Lummus Park and the Atlantic Ocean. Wrap yourself up in the contemporary colonial design in 234 square feet of space to enjoy all the standard in-room amenities. 
5. Superior Balcony Rooms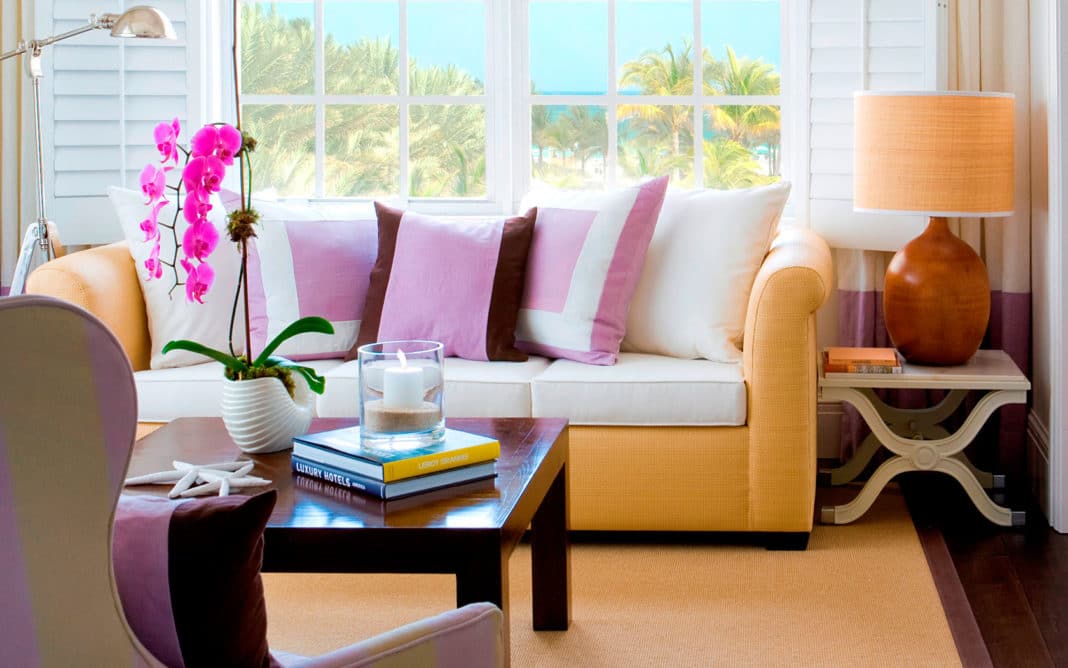 Credit: The Betsy Hotel, South Beach
Located in the Art Deco Wing, Superior Rooms offer a balcony with gorgeous views, the refined comfort of 250 square feet, and a king or queen bed accommodating one to two guests.
Each room has hardwood floors, gorgeous baths with a built-in LCD TV, walk-in shower, signature bath amenities, personal bar, WiFi, and a curated guest library.
Let's Talk Dining
Come and savor South Beach's best dining. Enjoy an exquisite dinner by world-renowned chef Laurent Tourondel, relax in an effortlessly chic lobby salon, or enjoy breakfast in a sun-filled conservatory filled with delicious options and delectable light bites. Whatever you're in the mood for, the Betsy Hotel has it, serving up one tantalizing meal after another.
LT Steak & Seafood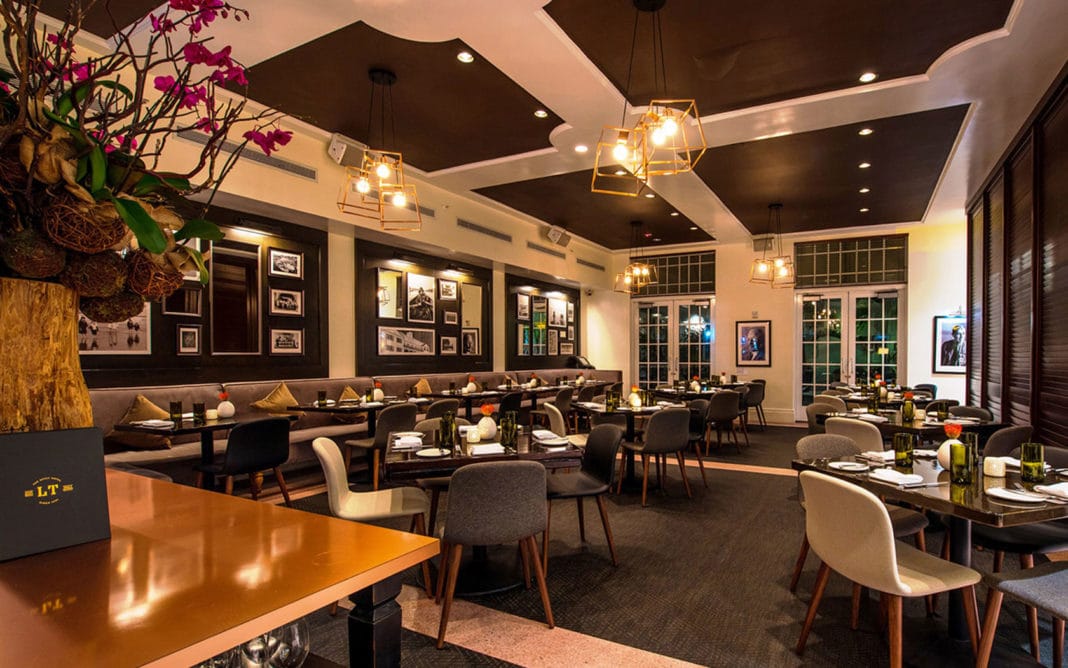 Credit: The Betsy Hotel, South Beach
An American seafood restaurant designed by award-winning chef Laurent Tourondel, LT Steak & Seafood has earned a reputation for excellence. Located in the Betsy Hotel in South Beach, it sits just steps away from the famous Ocean Beach and lively Art Deco District. 
Tourondel's seasonally-inspired menu showcases a beautiful appreciation for the local culture, combining the love of steak and seafood under one roof. LT Steak & Seafood offers up diverse dishes drawn from the distinctive energy of the city that is Miami.
The Alley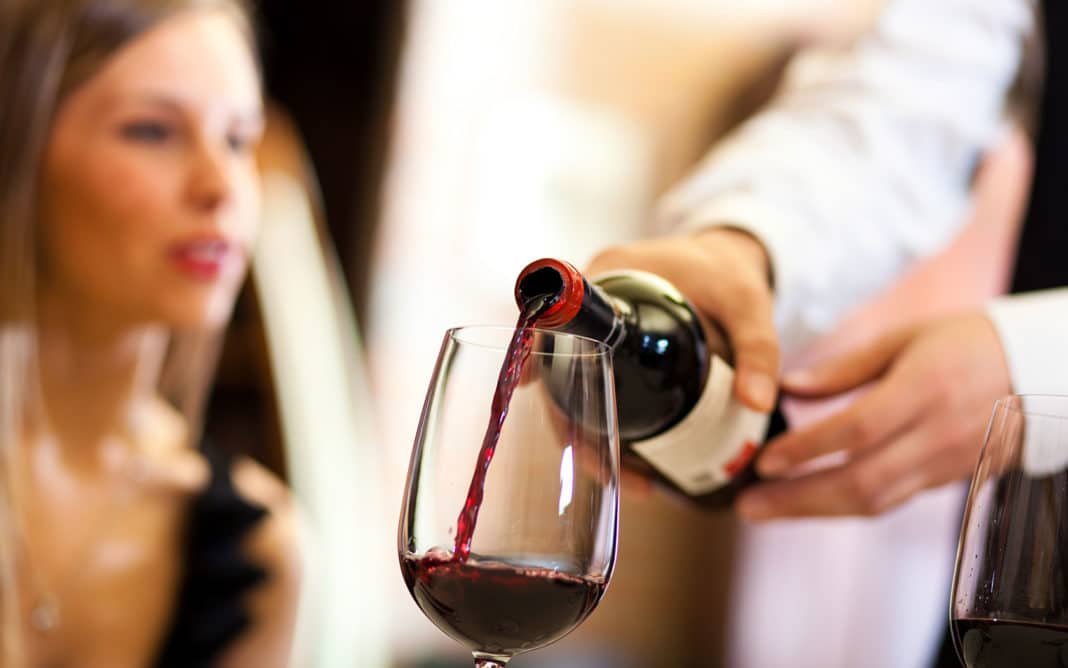 Credit: The Betsy Hotel, South Beach
Indulge in cheesy goodness in this classic pizzeria + gelateria located in between Ocean Drive and Collins Avenue. The Alley is a foodie destination where friends and family come to share the perfect pizza, say cheers to a glass of vino, and revel in the creamy goodness of locally-made gelato. All of this is just a stone's throw away from the scenic Lummus Park. Check out their amazing menu down at 14th street and order a pizza to go to the beach. We can't think of a better way to watch the sunset.
Panther Coffee Shop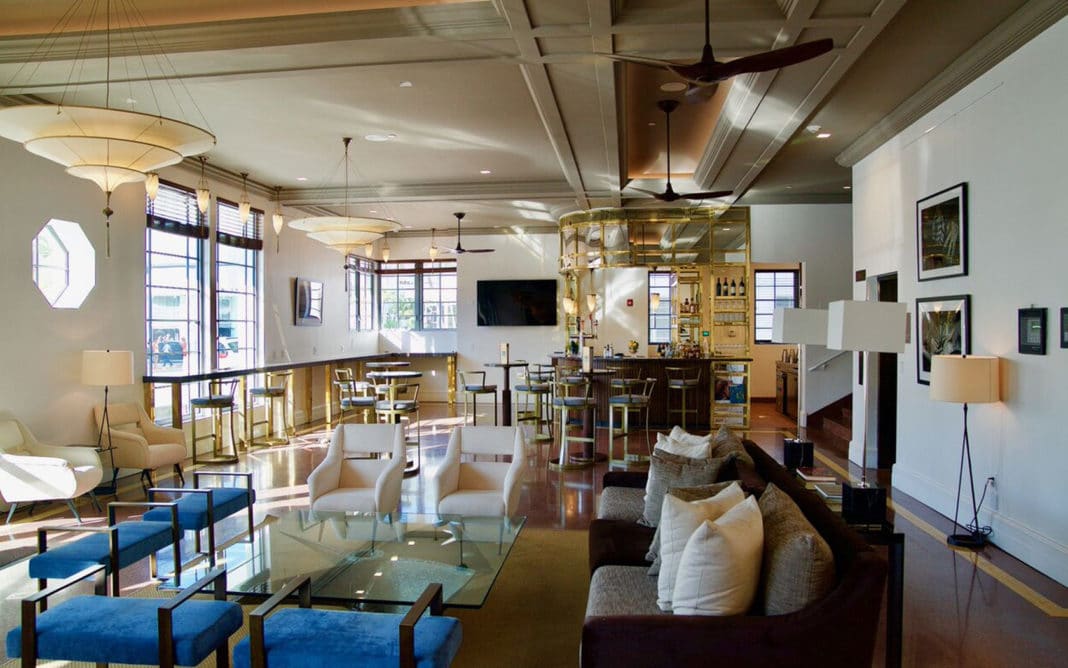 Credit: The Betsy Hotel, South Beach
The Betsy Hotel recently announced their partnership with Miami's very own Panther Coffee, an award-winning local roaster, specializing in small batch roasts and artisan brews. We just thought you should know about it.
The Lobby Bar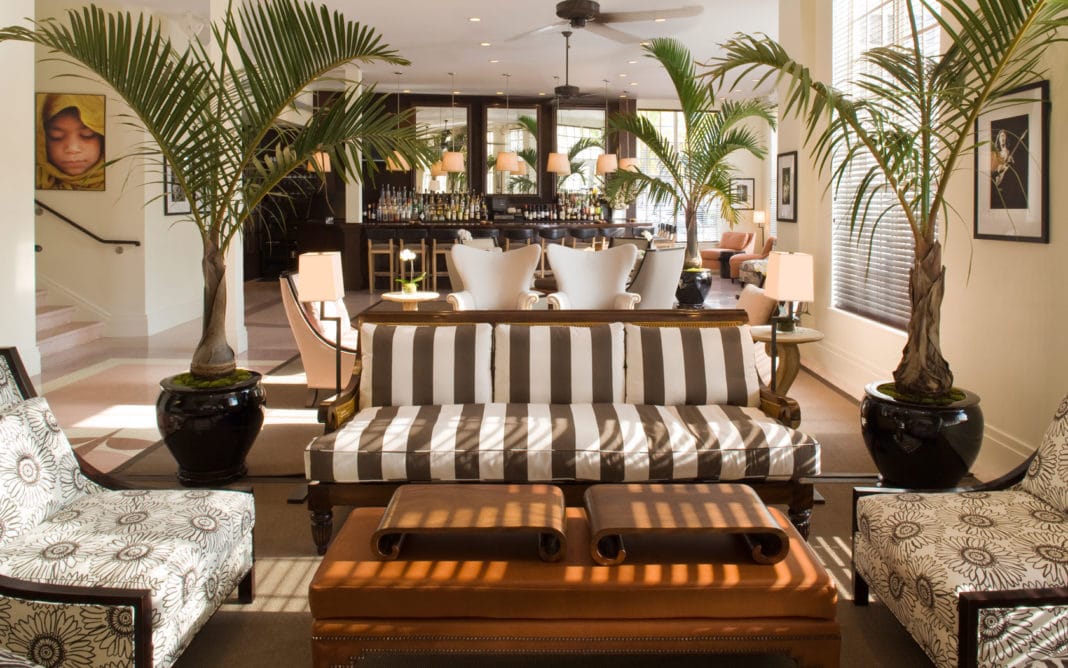 Credit: The Betsy Hotel, South Beach
This is the perfect spot for some end of the day cocktails. Enjoy a fine selection of wines by the glass or bottle, crafted with fresh local flavors. You'll find the same commitment to service and excellence here as the award-winning LT Steak & Seafood, driven by ingredient creativity. Enjoy live music at the Betsy Hotel every Tuesday through Saturday, from 6 PM – 10 PM.
Related Article: ​The Best Beaches in Miami: Your Ultimate Guide​​​
Ocean Deck Dining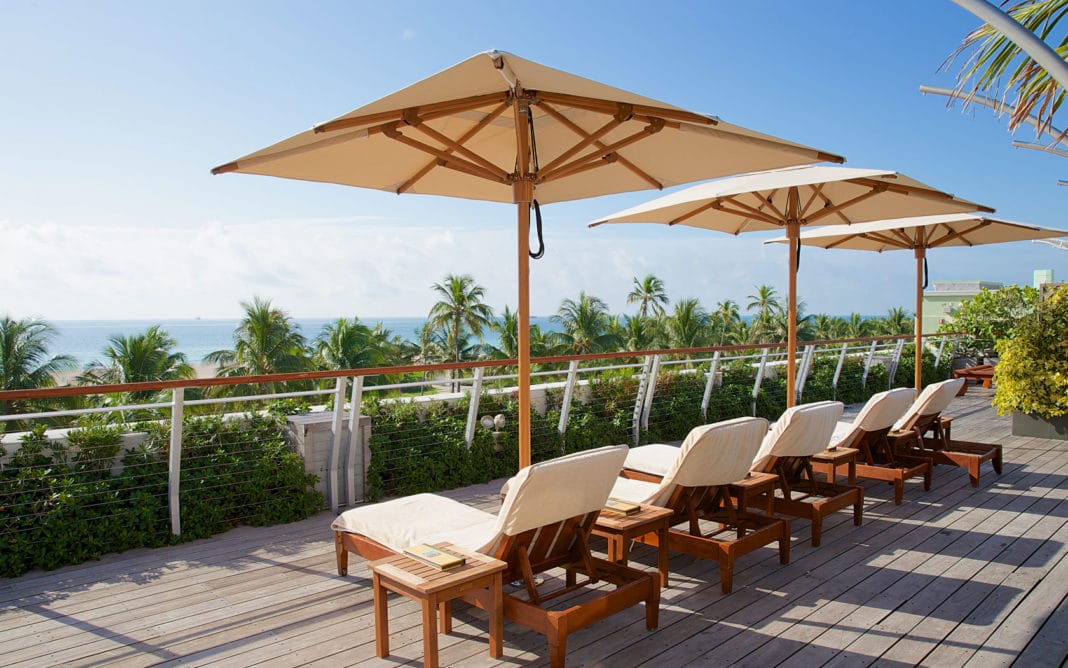 Credit: The Betsy Hotel, South Beach
Come and enjoy rooftop dining on Ocean Drive. Whether you prefer the Skyline Deck or the rooftop Pool Deck (considered to have one of the most unforgettable views in South Beach), you are guaranteed to enjoy stunning views with your meal.
Private Dining
Credit: The Betsy Hotel, South Beach
If you're enjoying so much luxury, you don't want to leave the luxury of your room, the Betsy Hotel can accommodate that too. From cozy breakfasts in bed to romantic dinners for two, just ask and the hotel will provide you with a memorable – and delicious experience.
Let's Talk Amenities & Activities
There is so much art and culture to be found on the shores of South Beach. Besides running a luxury establishment, the Betsy Hotel offers a wide range of programs that embrace the richness of global arts and culture. From beautifully-curated visual art to motivating guest speakers who lead fascinating conversations, the Betsy's programs inspire and delight. Don't miss this unforgettable and unique backdrop to your Miami experience.
Upcoming anchor program events include an Ibero-American Literature and Cultural Festival, a Jewish American and Holocaust Literature Conference, a Summer Chamber Music Program, and the Betsy Hotel A Cappella Festival. For more information, check out the Betsy Hotel monthly art calendar on their site. First, let's take a look at the hotel amenities.
Dog-Friendly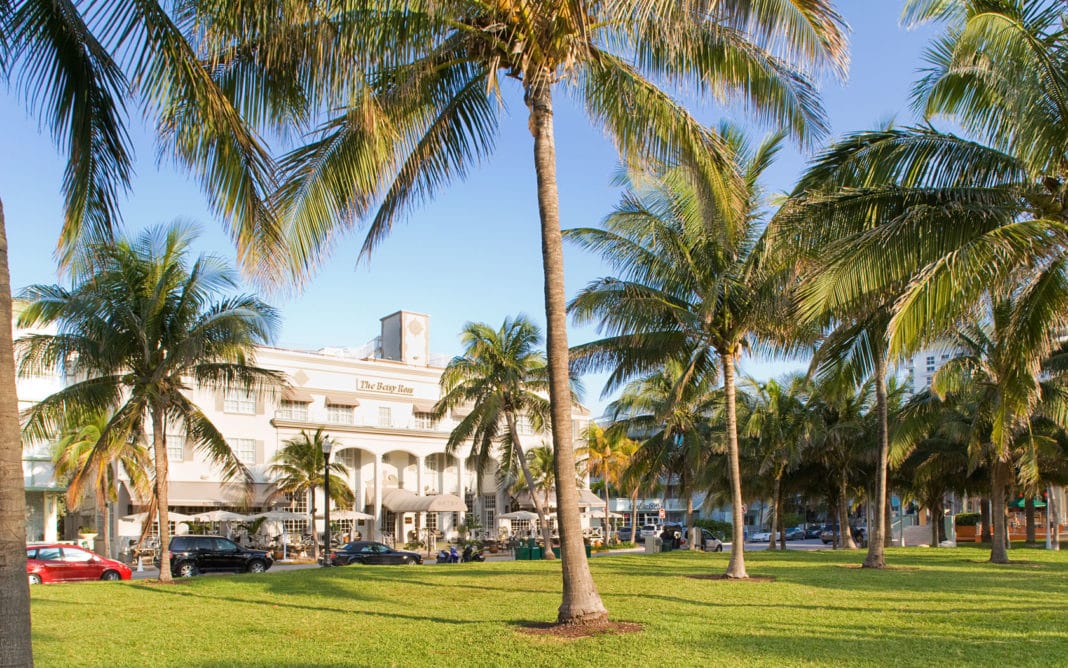 Credit: The Betsy Hotel, South Beach
Dogs are welcome! Your furry four-legged friends have a place to stay in South Beach and a luxurious one at that. To ensure they are properly prepared to welcome your pet, the hotel staff asks that you provide them with detailed information about your pet when making a reservation. Given the nature of the hotel experience, they can easily accommodate dogs weighing less than 40 pounds.
Larger dogs are also welcome but will need special clearance during the reservation process. A $150 surcharge for each dog is added to your hotel bill. This amount is donated to support dog shelter activities in the immediate community as well as a part of their satellite efforts at the Zimbabwe SPCA.
Spa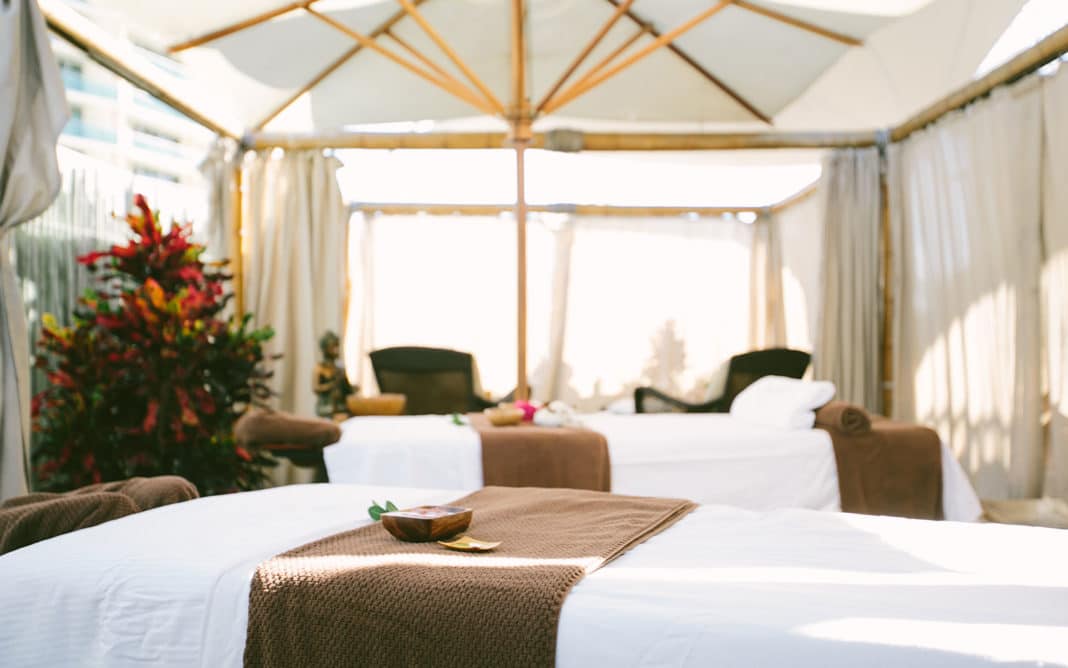 Credit: The Betsy Hotel, South Beach
Welcome to Miami Beach's only outdoor spa. Located on the rooftop of the Ocean Deck, the Wellness Garden and Spa at the Betsy is designed to soothe all of the senses. Take in the sights, sounds, touches, and smells. Hear the soft whistle of the ocean breeze blowing by. Zen-inspired wood, bamboo, stone and natural fibers come together to create a natural and holistic environment.
Unique spa treatments and massage therapies are derived from only organic food and plant-based ingredients. Choose from a relaxing experience in the spa itself or from the privacy of your own guest room. The Polo Magazine says, "Here at the Betsy, all is a little too good to be true in the world." It is a "cool, relaxed Eden away from the metropolis city."
Yoga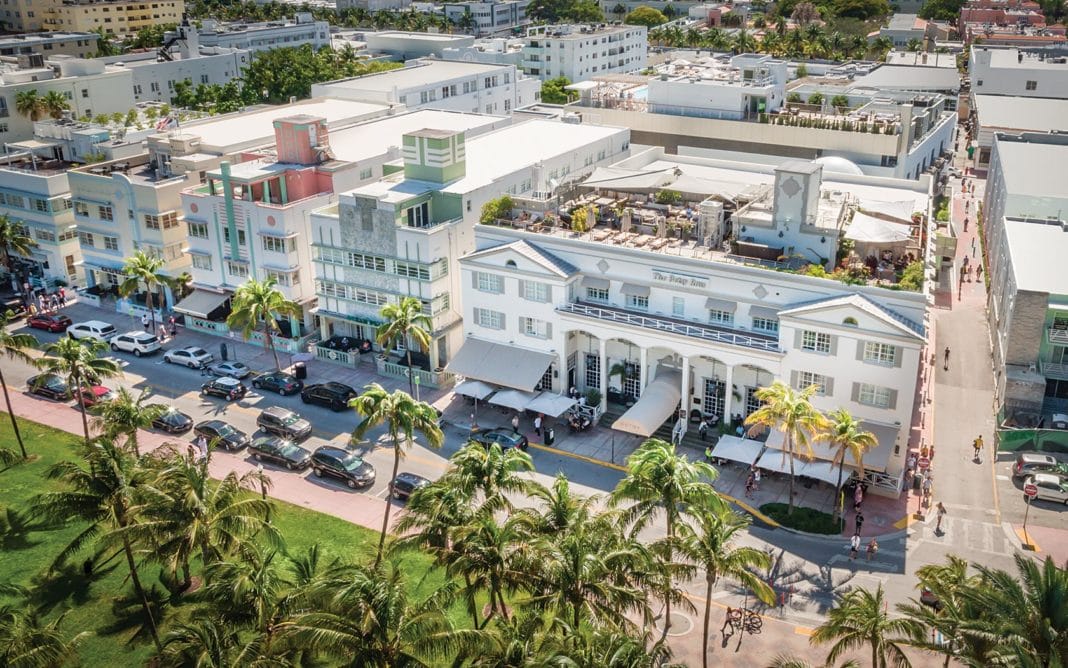 Credit: The Betsy Hotel
Greet the South Beach mornings with sunrise yoga. Beautiful Miami weather and scenic views await you atop the Ocean Deck at the Betsy Hotel. Start your day off right with refreshing Vinyasa flow classes, taught by experienced instructors from 3rd Street Beach Yoga. Classes range from modified exercises for beginners to advanced yoga participants.
Morning sessions are held on Tuesday, Thursday, Saturday, and Sunday at 7:30 AM and are exclusively reserved for hotel guests only. Yoga mats and blocks are available for use and you may book group lessons if desired. Contact the hotel Concierge for reservations and additional information.
24-Hour Fitness Center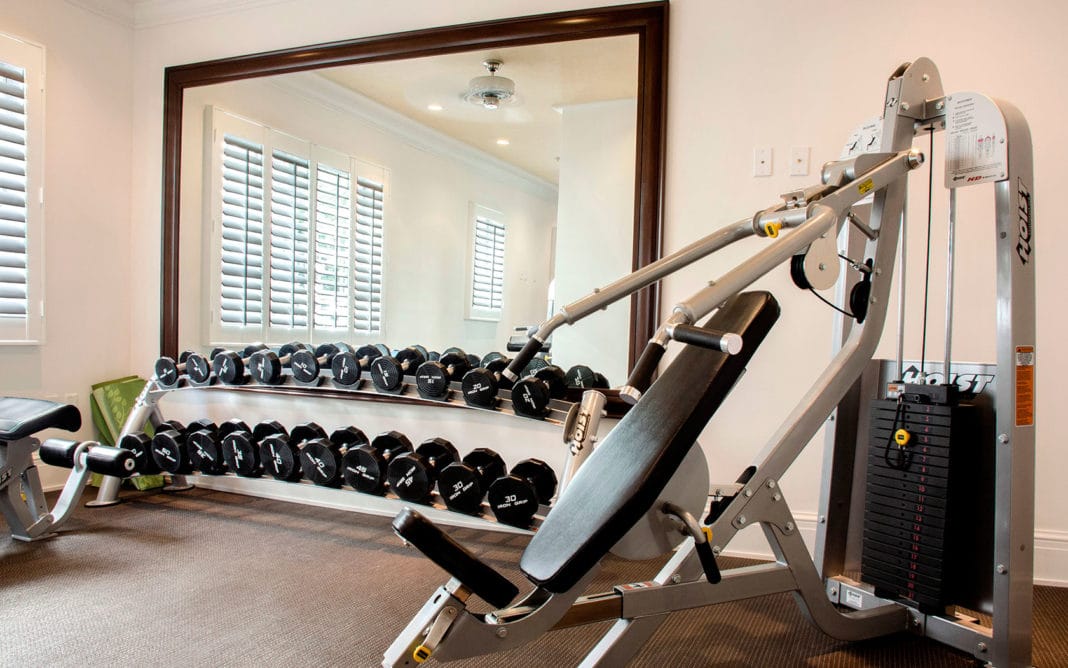 Credit: The Betsy Hotel, South Beach
Located on the first floor of the hotel's Art Deco Wing, the Betsy Hotel offers a new and expanded fitness center 24 hours a day. Step inside and check out the modern cardio equipment, full weight training section, yoga and stretching machines, and a complimentary healthy snack and beverage bar. Two internet-equipped Peloton bikes have recently been added as well. Personal trainers can be booked by the Concierge for sessions in the fitness center or on the beach.
Music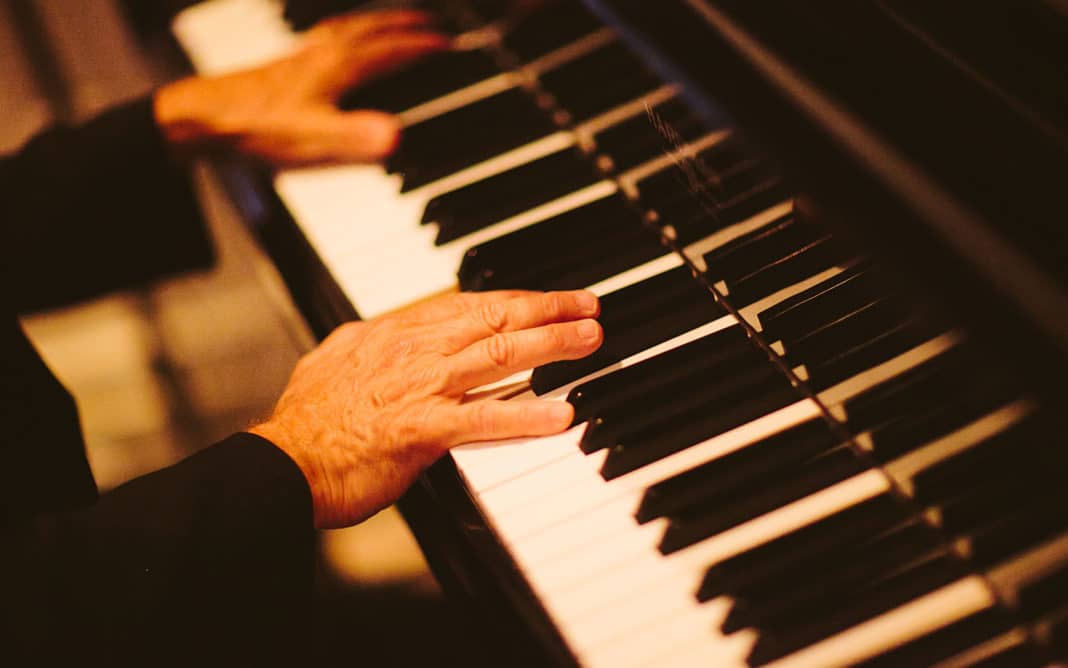 Credit: The Betsy Hotel, South Beach
Prepare yourself for the best live jazz in all of South Beach. Now the longest-running Jazz Series on Miami Beach, the  Betsy Hotel production features performances with world-recognized musicians. Come and enjoy a warm, welcoming night with no cover charge and no minimum drink order. Here at the Betsy Hotel, jazz nights are designed to be a community gathering, bringing together locals and tourists alike.
Exhibitions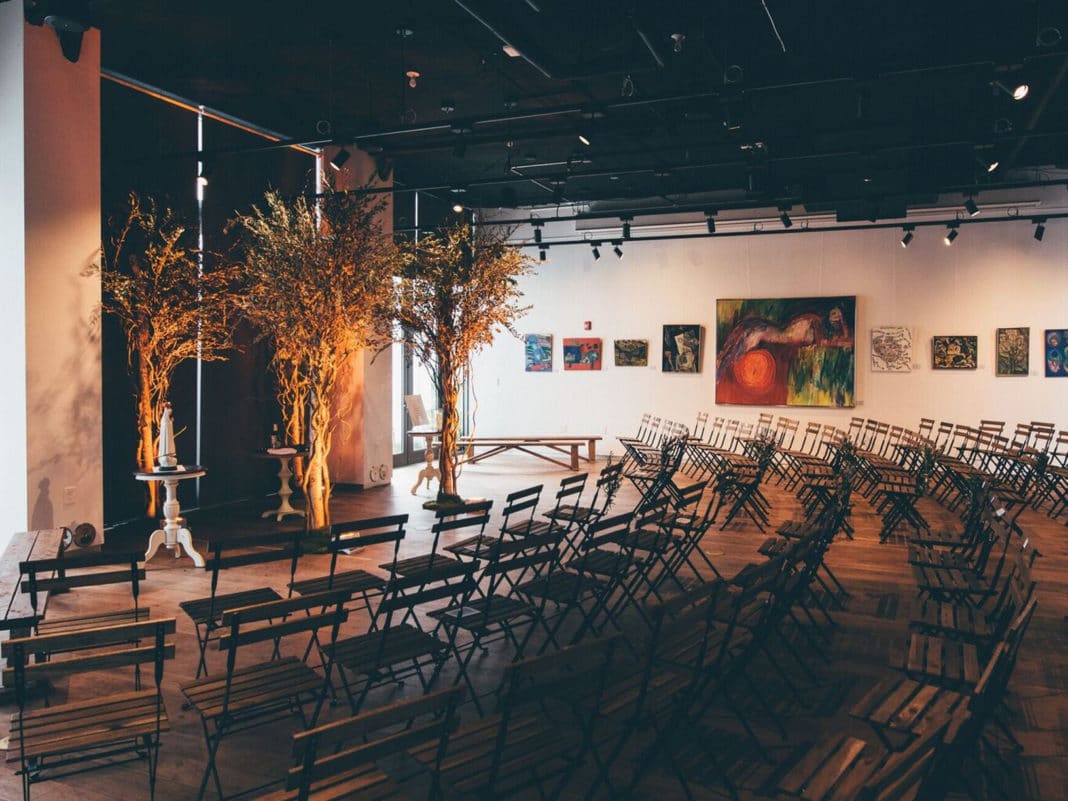 Credit: The Betsy Hotel, South Beach
While there are plenty of art exhibits on Ocean Drive, there's none quite like the ones at the Betsy Hotel. All exhibits are accessible, throughout the lobby, staircases, and hallways 365 days a year. For art junkies, you'll be thrilled to know that the internationally known historian and curator, Dr. Leslie King Hammond, is Senior Advisor to the exhibitions program at the Betsy Hotel South Beach.
 Best American Poetry said, "As luxurious as the accommodations are, the Betsy is set apart from other hotels in its class by the owner's commitment to the arts."
Writer's Room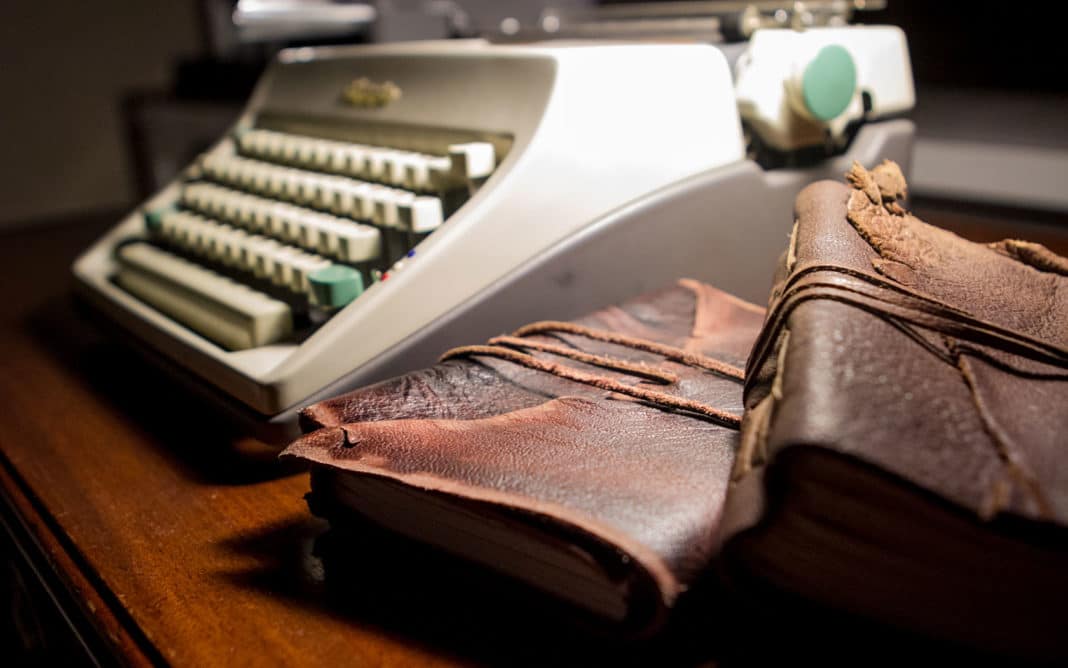 Credit: The Betsy Hotel, South Beach
Welcome to Miami's only Writer's Room. This working studio space at the Betsy Hotel serves as a place for visiting writers to come and get their flow on. It functions as part of the hotel's ongoing effort to link past to present through the arts – paying respect to the many 'writing rooms' that existed in pre-war hotels. Diamante Pedersoli, the Betsy's restoration designer, created the room in collaboration with the Miami Design District.
Visiting writers set up shop at a desk donated to the Betsy Hotel by the Hyam Plutzik Centennial Committee. Since the Writer's Room first opened its doors in 2012, more than 400 working creatives have stayed and engaged in its community service programs.
Wedding Venues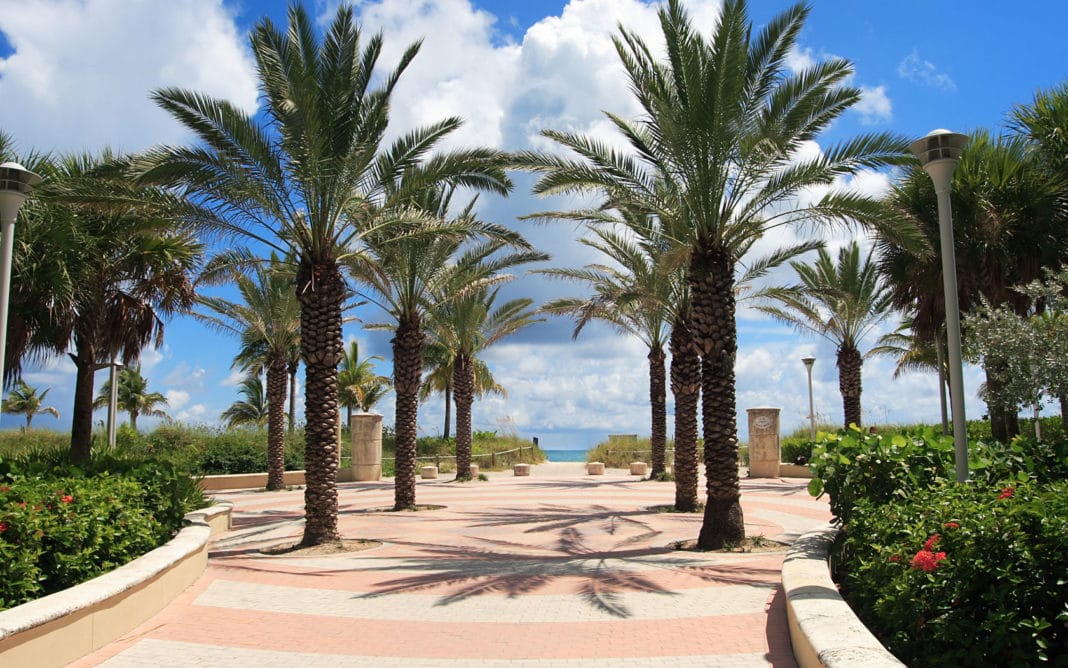 Credit: The Betsy Hotel, South Beach
Memorable weddings take their start at the Betsy Hotel, South Beach. Their promise? Your experience will be magical from beginning to end. At the Betsy, hotel staff shares your vision for a stylish, elegant wedding curated for your unique desires.
Whether you're planning on having an intimate ceremony surrounded by your family and closest friends or a large gala-style event with all the bells and whistles of South Beach glam, you're in good hands. At the Betsy Hotel, every detail will be delivered with flawless execution. 
Their refined and luxurious beach haven pairs stunning indoor and outdoor event venues with world-class catering. You haven't forgotten about Laurent Tourondel yet, have you? Add in a dedicated team of Event Specialists and you have got an all-star team on the side of your dream day. They know what it takes to plan an unforgettable wedding with all the necessary touches of vintage glamor and a forever romance.
 Most of all, they are committed to creating a warm, inclusive celebration that will stand the test of time. What better way to say 'I do' than with a backdrop of rounded archways, grand pillars, and romantic skyline views?
What Travelers Are Saying About the Betsy Hotel, South Beach
Travel and Leisure call the Betsy Hotel "The highest rated resort hotel on Miami Beach." Travelers say no less. Just head over to Booking.com and you'll see what we mean. There are very few hotels that have nearly five stars straight across the board but the Betsy Hotel is one of them. They are definitely checking all the boxes and exceeding guest expectations.
First and foremost, travelers loved the beautiful, airy rooms, ocean views and proximity to the beach. You can't get much better than having the sand just a 2-minute stroll away. Furthermore, the Betsy Hotel is located in a pretty prime spot, amidst all the luxury shopping, dining, and entertainment found on Ocean Drive. The hotel offers direct beach access, along with a secluded courtyard pool. Not to mention, it has a rooftop pool as well.
Second, guests couldn't get enough of the wonderful restaurants and cocktail bars located on site. A clear fan-favorite was LT Steak & Seafood. For cocktails, the place of choice seems to be Ocean Deck.
Third, the Lincoln Mall is only 0.6 miles away from the property, as is the Miami Beach Convention Center. According to independent reviews, this is one of guests' favorite parts of Miami Beach. Solo travelers particularly loved the location, rating it 9.2 out of 10 stars for a one person stay.
Book Your Stay at the Betsy Hotel, South Beach
This luxury stay has it all and more. We can't think of a better place to stay in the heart of South Beach than the Betsy hotel. For the most amazing time in Miami, Book your stay here. You'll fall in love with all the city has to offer and chances are, you won't want to go back home.
Related Article: The 10 Best Hotels In Miami