Calling all fashion lovers: you can now rent Betsey Johnson's ridiculous Mexican villa on Airbnb.
Yep—you can stay in a jaw-dropping residence decorated by the stand-out fashion icon herself for just $618 a night. May seem like a steep price—until we get to the juicy details.
Located in the resort town of Zihuatanejo, Mexico, Betseyvilla is a tasteful combination of traditional Mexican flavor and candy-colored accents. She relied on Zihuatanejo-based architect Andrés Benítez to contribute the antique Mexican design of the home. Enter Betseyvilla, and you'll be met with tall, arched doorways, massive wooden doors, and glossy marble floors. But what really adds to the unique décor of this Mexican villa is its strong Betsey Johnson flair.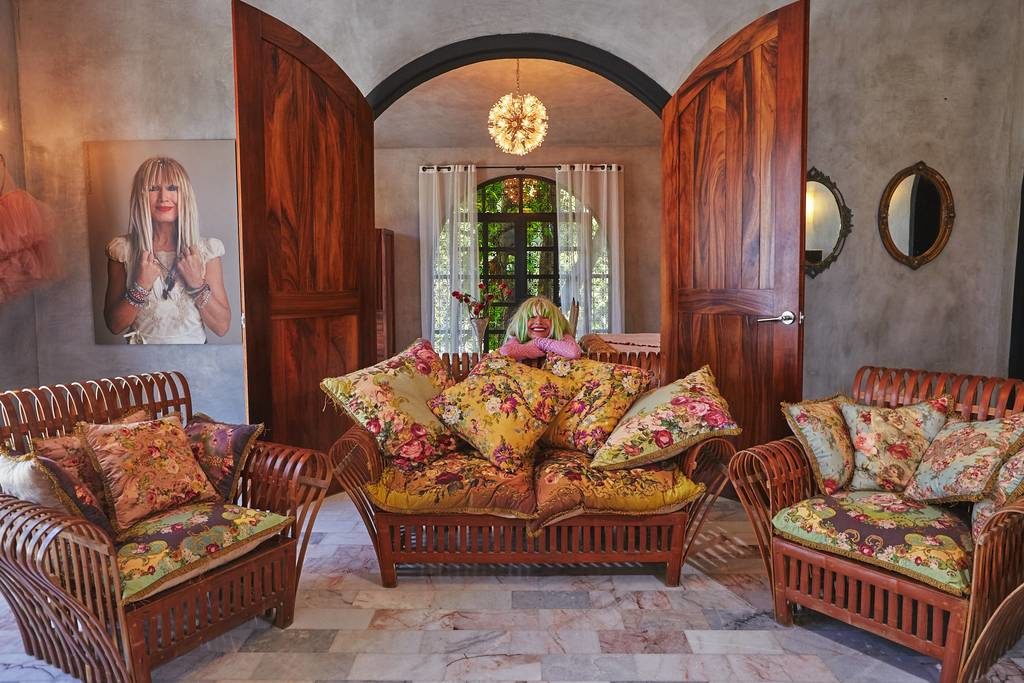 If you know anything about Betsey Johnson, you know that she's all about flamboyant colors and bold combinations. That's exactly what you'll get in this luxe abode. From vibrant, floral-dotted pillows, to striking portraits of Betsey, to many of her long-loved trinkets, the place oozes Betsey Johnson.
But the design isn't the only part we're obsessing over. It's jam-packed with amenities and features that'll make you feel like you're at a giant resort. With four bedrooms, six bathrooms, an outdoor kitchen, a private gym, and an infinity pool, what more could you ask for? Not much—but there's more nevertheless.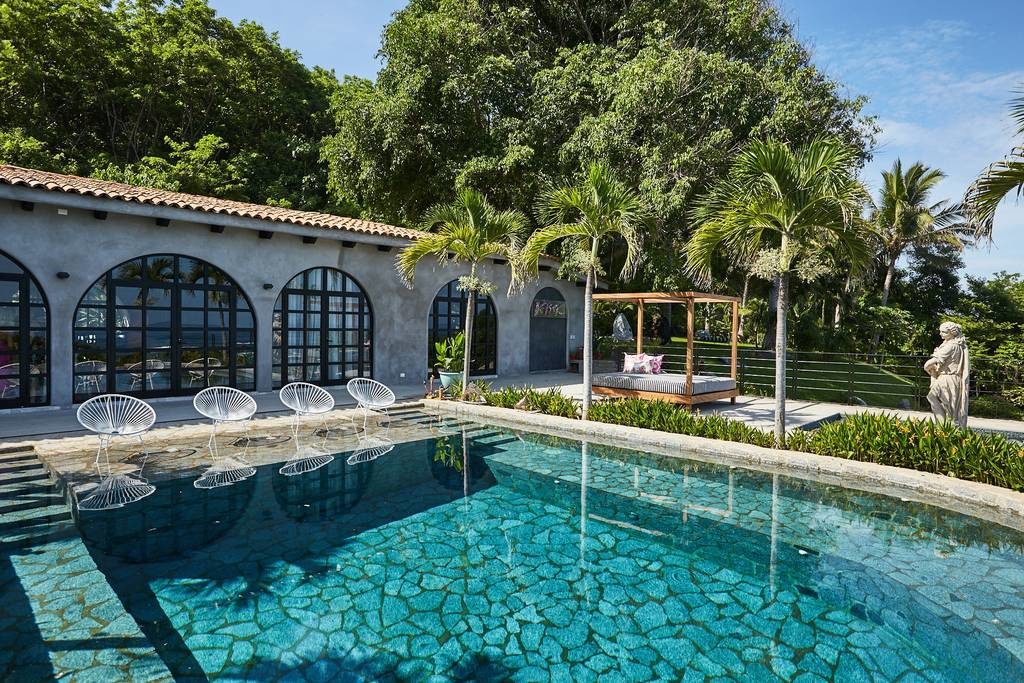 Want to binge on Netflix shows? Have your wish with the any of the multiple TVs. Or maybe you're looking for a trip to the beach? Lucky for you, you'll have access to a private beach as well as paddleboards, surfboards, and other pool toys. Don't feel like cooking dinner? Take Betseyvilla's staff up on their onsite meal preparation service or a private dinner party with a world-renowned chef. And just in case you don't feel like driving your car, feel free to borrow their luxury Jeep Commander.
Believe it or not, but that's just a snippet of the many treats awaiting you at this incredible Mexican villa. So, what do you say? How about a few nights of luxurious fun and relaxation in this Betsey Johnson's new spot? Get more information on the Airbnb listing here.
Related Article: Best All-Inclusive Resorts in the USA