Soak up the sun in style at the Biltmore Hotel Miami.
Miami has maintained a reputation as one of the best places to visit for an exciting vacation. With its warm, sunny weather and gorgeous beaches, the Florida city's environment allows for plenty of relaxation and adventures outdoors. When you decide to visit Miami, you might feel overwhelmed by the sheer number of hotels found in the area. At the Biltmore Hotel Miami, guests will have every need satisfied as they enjoy luxurious rooms and countless amenities. Read our article below to find out more about the amazing accommodations and services at the Biltmore Hotel Miami.
Let's Talk Accommodations
When you decide to book a stay at a luxury hotel, you expect the rooms to be top quality. Some guests might want to stay in a smaller space, while others need a large area to fit a family. Regardless of the room's size or cost, every guest deserves a comfortable and well-designed space. The Biltmore Hotel Miami offers beautiful, spacious living areas for whatever you might need.
Rooms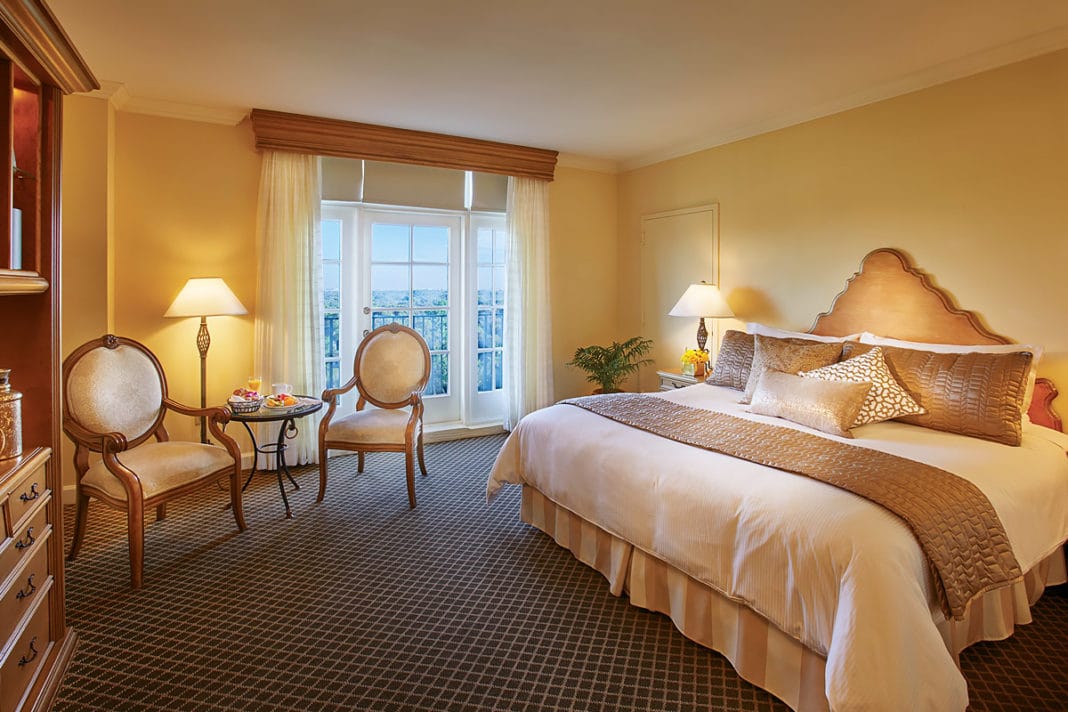 Credit: Biltmore Resort
Each of the rooms inside the Biltmore Hotel Miami maintain stunning interiors and cozy furniture. Within the Superior Rooms, guests will have the chance to experience a view of the pool or city. The lush golf courses can also be seen from the rooms, as visitors play their sport throughout the day. Enjoying a breakfast by the sunrise would be easy, as guests have large picture windows in their rooms.
The rooms, such as the Superior Rooms, include King or Queen-sized featherbeds with soft Egyptian cotton comforters. You'll always get a great night's sleep when staying at the Biltmore Hotel. Elegant chairs and a sitting area make the perfect space for enjoying a book or reading the newspaper. Plush, thick robes and towels will also make you feel cozy while sitting in bed and watching a movie.
Suites
Credit: Biltmore Resort
Those hoping to have larger space to spread out or fit a large group should book a Biltmore suite. Guests can choose from a variety of suite types, depending on their specific desires. The Junior Suite has gorgeous stone-tiled floors that feel cool in the Miami heat. This suite also has a desk unit separating the bedroom and sitting area. In the Golf Suite, guests will have a panoramic view of the golf course from their own private balcony.
Within the Tower Suite, you'll be able to live inside the famous Biltmore Hotel Miami Tower. Guests can see the gorgeous streets of Coral Gables, with their lush, tall trees giving a view of Florida's wildlife. The Merrick Suite remains a great option for big parties, as it contains three bedrooms with their own bathrooms. If you're searching for ultimate luxury, choose the Everglades Suite, which has two stories, a Roman tub, and hand-painted ceilings.
Let's Talk Dining
Most luxury hotels have on-site dining options available to guests. However, the food served at these places doesn't always satisfy the palate, or the stomach. At the same time, sometimes you don't want to travel far to try gourmet food from faraway locations. With the Biltmore Hotel Miami, guests will be able to enjoy delicious, five-star meals at conveniently situated places.
Palme d'Or
Credit: Biltmore Resort
This dining option will bring guests the gourmet tastes of France while staying at the Biltmore Hotel Miami. Dishes prepared by Michelin-starred Chef Gregory Pugin have delicious flavors and comprise of fresh, local foods. These meals, inspired by traditional French cuisine, offer a modern take on the classics.
When you dine in Palme d'Or, you'll be able to choose from an extensive, five-star menu. Six-course meals prepared with care will awe guests and make them feel like royalty. The chef's tasting menu includes items such as seared branzino, burgundy snail, and king crab salad. For dessert, you can choose from sweet treats like lemon mousse and raspberry sorbet or chocolate mousse and praline crème.
Fontana
Credit: Biltmore Resort
Fontana allows guests of the Biltmore Hotel Miami to experience Mediterranean flavors in an elegant environment. At this dining location, you can enjoy the Miami climate by having a meal outdoors. Located in a courtyard with lush trees and a stone fountain, Fontana maintains a charming, sophisticated atmosphere.
Menu items at Fontana include potato ricotta gnocchi, parmesan chicken, seared pork chops, and seafood risotto. Guests can choose two entrees and two appetizers to share or enjoy by themselves. Don't forget to try some Italian desserts, such as Tiramisu and chocolate ganache. Dinner guests will also be able to appreciate the sunset as they dine outdoors.
Cascade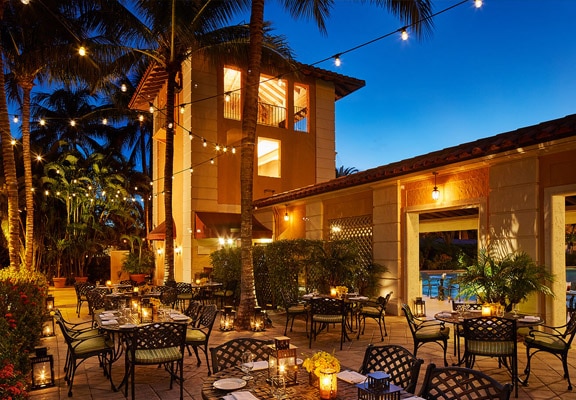 Credit: Biltmore Resort
After working up an appetite via swimming in the pool, stop by Cascade for a light lunch or snack. The Biltmore Hotel Miami makes your stay as easy as possible, letting you enjoy your meals by the poolside. This dining option offers al fresco meals throughout the day. Enjoy breakfast, lunch, or tapas while listening to the pool's waterfall nearby the bar.
Saving room for a big dinner? Not to worry. At Cascade, you can have a simple caprese salad or fish pita tacos as a light dish. If you're in between meals but still hungry, enjoy some fried calamari or a bowl of tropical fruit. Guests can also choose from a variety of cocktails, like the Biltmore Mojito and the Superfruit Sangria.
19th Hole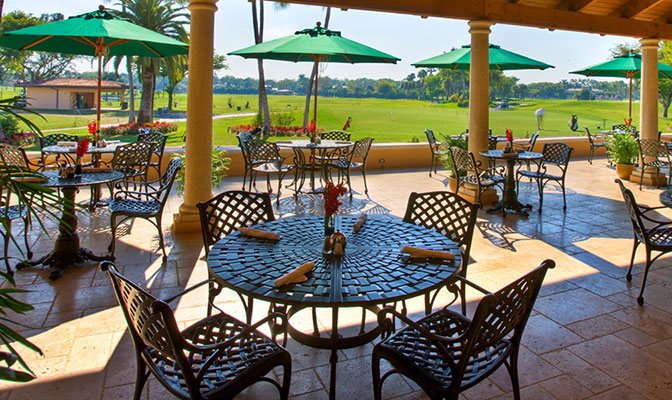 Credit: Biltmore Resort
This club, restaurant, and bar has everything guests could want in an ideal dining option. The 19th Hole lets visitors eat their meals while getting an unparalleled view of the hotel's Donald Ross golf course. Sports lovers will want to stop by on Mondays to watch football and other events. Guests can feel at home as they celebrate over touchdowns while socializing with other like-minded people.
If you like to drink beer, the 19th Hole has got you covered. The restaurant offers a variety of brews from all over the globe. As you sip your favorite beverage, try a few starters, such as chicken wings or chips and salsa. Hungrier guests can order entrees like a Cuban sandwich, steak sliders, or a black & blue burger. The All-American fare offers delicious, familiar tastes with a unique Biltmore twist.
Sunday Brunch and Afternoon Tea
Credit: Biltmore Resort
Late risers will appreciate the Biltmore Hotel Miami's Sunday brunch. Start your day off on a delicious note with bites of smoked salmon, omelets, caviar, and lobster. Take advantage of the buffet style dining option, since you'll be able to try a variety of foods at once. Drink more than just one glass of champagne alongside your meal, as guests can have unlimited refills of the beverage.
Looking to take a break from a hectic day outdoors? Come inside the Biltmore Hotel Miami's lobby and savor tasty pastries with a few cups of tea. The sophisticated dining location will give you an idea of how royalty live. You'll be able to enjoy the elegant setting while being serenaded by delicate harp music.
Private Dining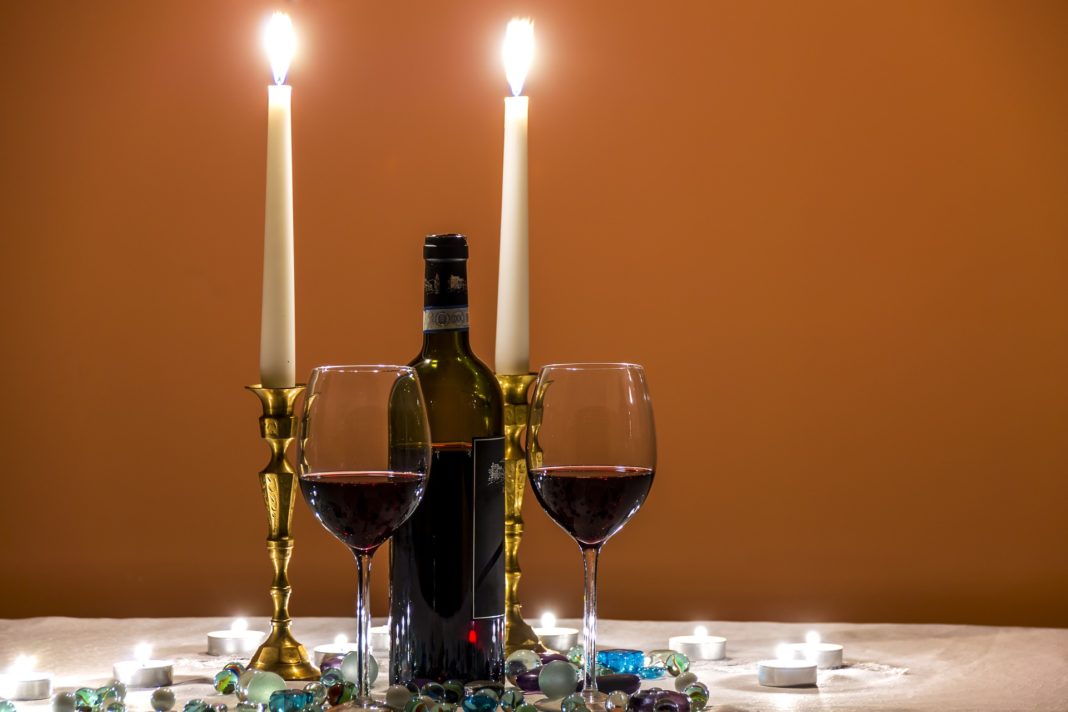 Guests looking to have a meal in seclusion should consider the Biltmore Hotel Miami's private dining option. Perfect for couples wanting to sneak away, guests can reserve a private cabana beside the pool for a late-night dinner. The romantic setting will let you enjoy the company of your partner in peace. These spaces may also contain around eight people, so you can celebrate a birthday or anniversary away from the crowds.
A talented executive chef will craft the ideal menu based on your specific wants. You'll be able to share a four-course dinner over candlelight with your loved ones. Make sure to book the cabana 72 hours in advance. That way, the hotel staff can plan music, flowers, or other décor based on your requests.
Let's Talk Amenities and Activities
If you're paying for an expensive, highly rated accommodation, the services offered should make the cost worth your while. Hotels with uninspiring staffs and a lack of activities can make your vacation less enjoyable than it could be. At the Biltmore Hotel Miami, guests will be treated to excellent service and a host of exciting amenities. You won't ever get bored while staying at this accommodation.
Spa Services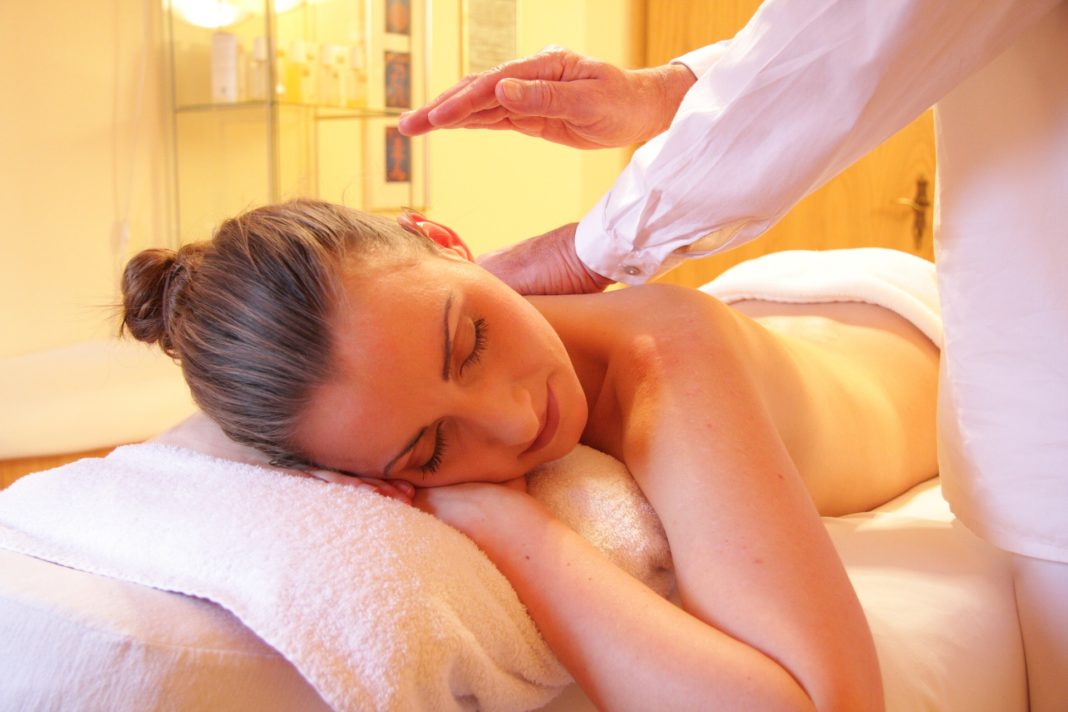 When you go on vacation, your top priority might be rest and relaxation. At the Biltmore Hotel Miami, you'll be able to do just that with the accommodation's extensive spa services. Inside the spa, guests will have the chance to rejuvenate themselves completely. Spend a few hours with a trained masseuse or skin care specialist, who can address and fix any problem areas. You'll feel like a whole new person after leaving the Biltmore spa.
Before booking an appointment, a trained professional will help recommend spa services based on your needs. Treatments available at the Biltmore spa include full-body and deep tissue massages, detoxifying facials, and a seaweed leaf soak. Guests can also access other spa facilities, such as the sauna, aroma steam and relaxation rooms. Be sure to also enjoy a refreshment at the spa bar.
Health and Fitness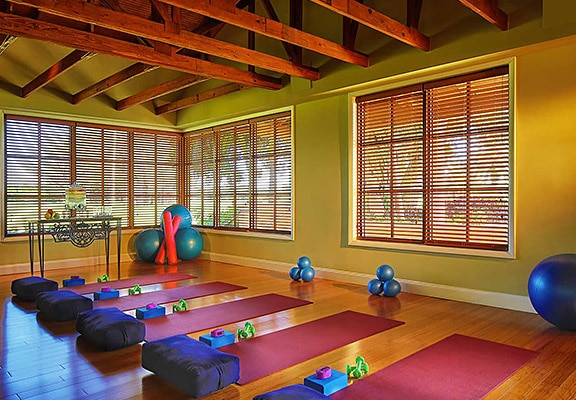 Credit: Biltmore Resort
Even though a vacation means kicking back and relaxing, you still might want to keep track of your health. Whether you like to sweat it out on the treadmill or practice yoga, the Biltmore can satisfy your exercise needs. You may also take a swim in the Biltmore's massive pool to cool off after a strenuous workout.
At the Biltmore Hotel Miami's 10,000 square foot fitness center, guests can alleviate their stresses on the space's many machines. Cardio equipment and a free-weight room mean you'll be able to work your heart and your muscles. Those who enjoy working out in groups should join one of the hotel's weekly exercise classes. Zumba, Pilates, Spinning, and Yoga include just some of the many courses available to guests.
Golf Courses
Credit: Biltmore Resort
Golf-lovers know that Miami remains a great location to practice your swing. At Biltmore Hotel Miami, you'll have access to an excellent golf course during your stay. Visitors can play more than a few rounds on the Donald Ross golf course, which has 18 fun holes. This championship, Par-71 course will satisfy fans of golfing, no matter the skill level. Advanced players of the sport might also appreciate the ability to work with professional teachers, utilizing advanced techniques.
For those with more intermediate golfing abilities, the Golf Academy at Biltmore can help guests enhance their skills. The Jim McLean Golf School offers one-on-one lessons, week-long summer camps, video analyses, group clinics, and more. Serious golfers should note that the school has taught PGA, LPGA, and Champion tour winners since it opened in 1991.
Children's Activities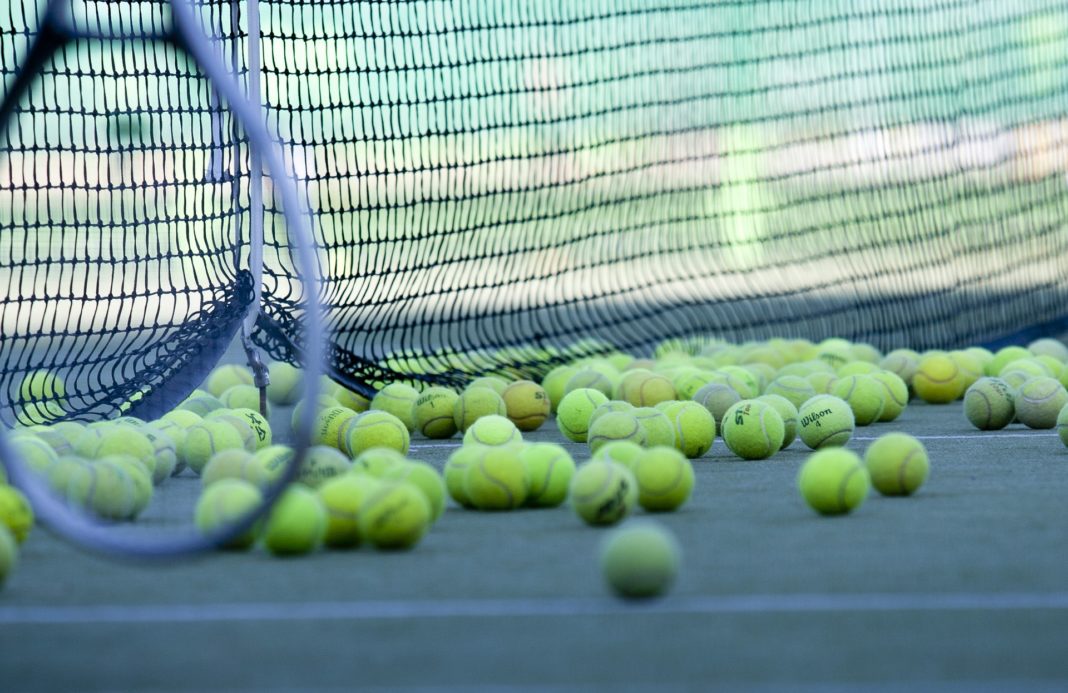 Families with kids will appreciate the Biltmore Hotel's variety of activities directed towards a younger audience. While the adults relax by the pool with a few drinks, the children will be occupied by other ventures. You won't have to worry about keeping your kids entertained as you try to kick back. The Biltmore Hotel Miami has everything you need to ensure the young ones never get bored.
At the Biltmore Culinary Academy for Kids, youngsters can learn all about cooking from talented instructors. The kids will enjoy using their hands to make their own pizzas and meatballs from scratch. Those who love sports should check out the golf summer camps, designed to teach children the basics of golfing. If any kids prefer tennis, they can take private or semi-private lessons at the Biltmore Tennis Center.
What Travelers Are Saying About The Biltmore Hotel Miami
Guests who enjoyed a vacation at the Biltmore Hotel Miami raved about the hotel's incredible rooms and amenities. The grounds surrounding the hotel were beautiful and lush, making guests feel closer to nature as they wandered the area. Golf-lovers enjoyed the well-kept courses, and those who prioritize sunbathing appreciated the large, spacious pool. Reviewers also found the on-site restaurants excellent, providing gourmet dishes in a convenient location.
Many reviewers loved the historical features of the hotel, with its 20th century architecture and traditional room designs. However, those who prefer more modern, glitzier hotels were recommended to consider staying at a different accommodation. Additionally, the more historic aspects of the Biltmore Hotel Miami meant that the space needed updating. Some guests thought the bathrooms should include more than one sink, while the elevators didn't run as smoothly as desired.
Book your Miami retreat with the Biltmore Hotel.
Since Miami remains a top travel destination, the city plays host to countless luxury hotels. When tourists come to visit the Florida location, they fall in love with the warm climate and vibrant culture. If you decide to stay with the Biltmore Hotel Miami, you won't be disappointed by a lack of great amenities. We hope our review has helped inspire a plan to book your next travel adventure.
Related Article: The 10 Best Hotels in Miami