Discover the best places to visit in April this year.
With warmer weather steadily approaching, April just might be the time for you to take a trip somewhere new. Many locations around the globe have exciting cultural attractions and beautiful environments throughout the spring months. That's why we've collected a list of the top sites to see during this part of the year. Read below to learn about the best places to visit in April.
1. Paris, France
Paris in the spring should be a bucket list destination for any traveler. While earlier months like March and February tend to be cooler and rainy, April brings warmer and sunnier weather. During this time of year, Paris holds an art festival called Art Paris, which highlights works from artists across Europe. When you go to see these displays, you'll be seated inside the Grand Palais, a stunning 19th century building.
Of course, if it's your first time in Paris, you should definitely see the city's most popular attractions. The Eiffel Tower, Notre Dame Cathedral, and the Louvre remain must-see sites for visitors. Be sure to check out the Luxembourg Gardens or the Concorde. With the city's gorgeous scenery and chic culture, Paris remains one of the best places to visit in April.
2. Sorrento, Italy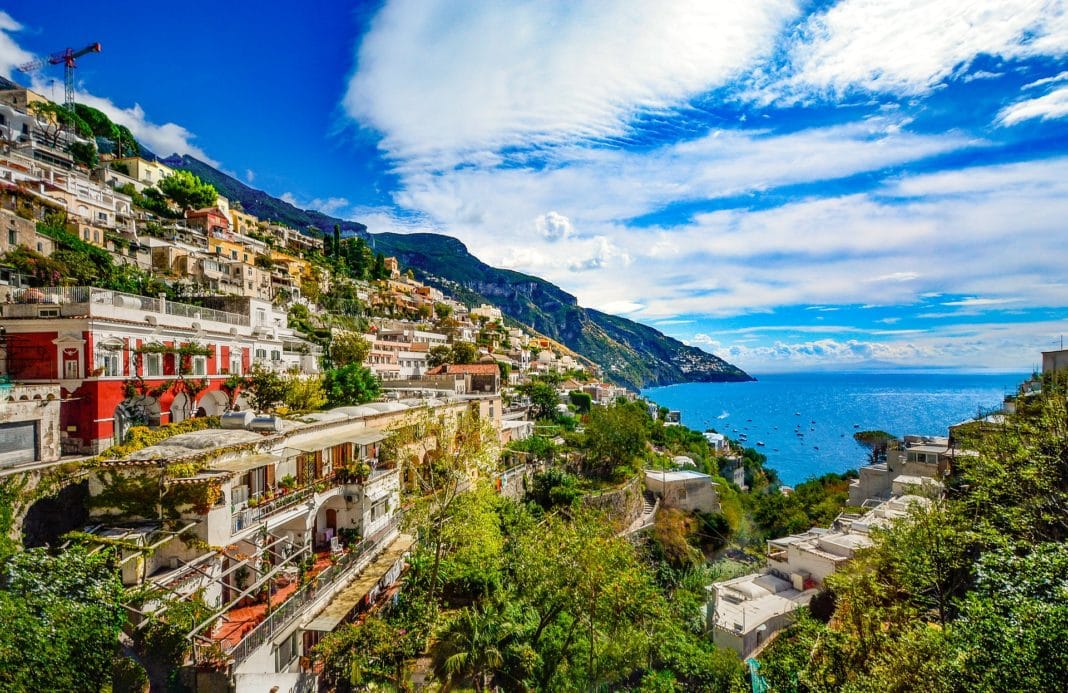 This coastal Italian town remains one of the best places to visit in April. Sorrento has a gorgeous landscape, with views of the marina and gorgeous cliffs separating the coast from the town center. Visiting Mount Vesuvius, located in Pompeii, should be a priority for any traveler to Sorrento. The famous location contains thousands of years of history.
The Duomo church also has a stunning design that will awe and inspire visitors. If you'd like to go on an adventure along the water, take a day tour along the Amalfi coast. Known for its delicious foods, Sorrento also offers farm tours, where visitors can experience gastronomic delights from the region. While on the tour, you can learn how to make Neapolitan style pizza as well as traditional Italian bread.
3. Kyoto, Japan
The cherry blossoms that bloom in Kyoto every April make the Japanese city a stunning tourist destination. With the blooming of the trees, countless festivities and events start around the area. Walk through Ryoanji Temple and along the Philosopher's Path. Or, visit the Enryaku-ji complex, which contains temples and dark forests atop the gorgeous Hiei-zan mountain.
Additionally, Kyoto has a host of spectacular gardens to venture through. Check out the Saihō-ji, known for its mossy grounds. Tōfuku-ji, a temple in the city, contains a number of lanes and structures, as well as a large garden. The Gion, a well-known entertainment and geisha sector, would also be a must-see for any tourist in Kyoto. Kyoto, one of the best places to visit in April, should be a priority on your traveling list.
4. Botswana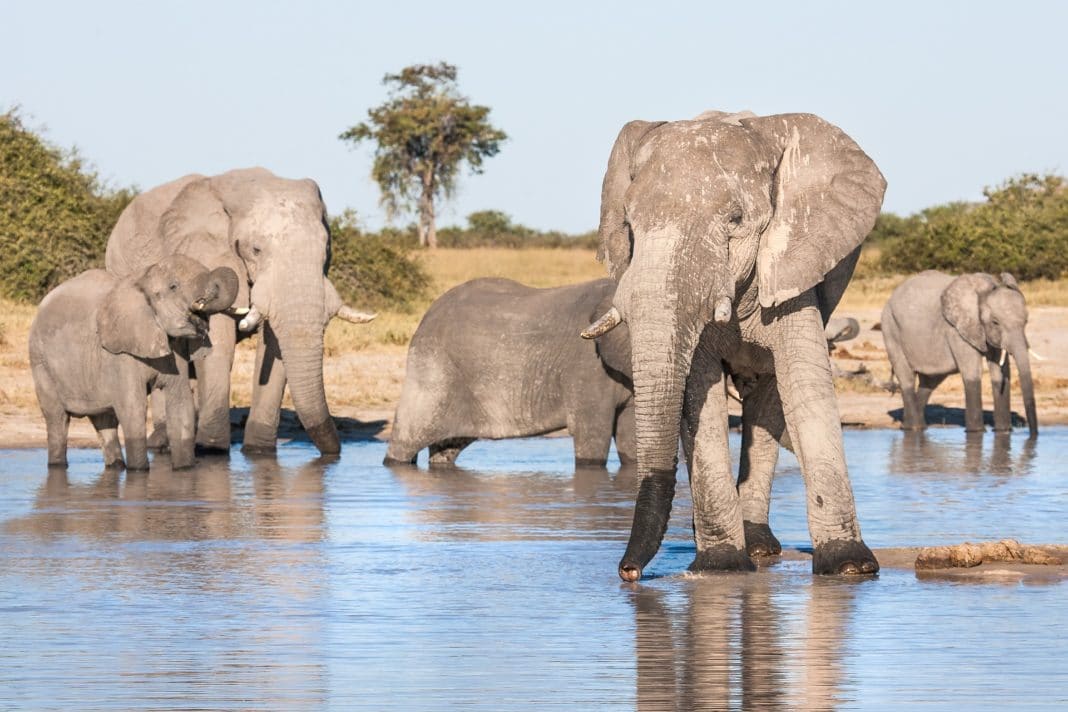 The African country of Botswana represents one of the best places to visit in April. Animal-lovers should definitely go on a safari through the region's grasslands. The Central Kalahari Game Reserve contains creatures like elephants, cheetahs, giraffes, and hyenas. You could also catch a glimpse of the majestic elephants as they roam the landscape. The months of April through the fall offer the best chance for viewing these animals. Visit the Moremi Game Reserve, where you can canoe along the water in proximity to hippos and rhinos.
Those interested in getting up close with centuries-old cultural artifacts might want to check out Tsodilo Hills. Rock paintings created by the local San people have been dated as far back as 700 AD. The San tribe considers this area to be a magical place, where their ancestors reside. The massive rock formations found here also make one feel in awe of the power of nature.
5. Bogotá, Colombia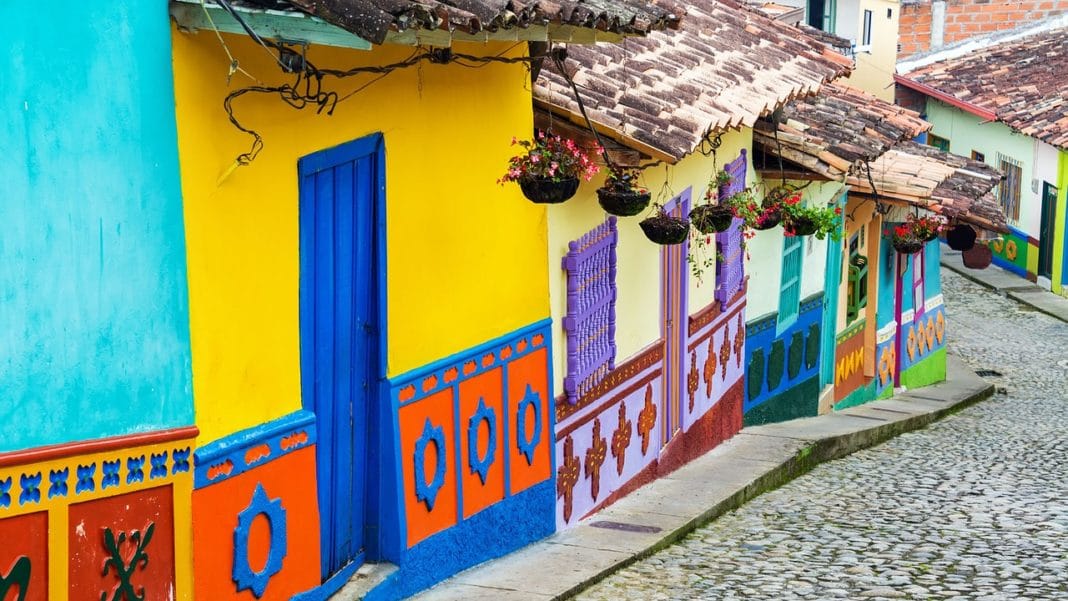 The cosmopolitan atmosphere of Bogotá makes the city a prime location for an exciting, vibrant vacation. As one of the best places to visit in April, Bogotá has many cultural sites and attractions to explore. The area's neighborhoods contain lots of unique restaurants and shops. Inside the Botero museum, famous throughout Latin America, you can view stunning pieces of art from Colombian artist Fernando Botero.
If you decide to venture out at night, you'll have access to a variety of fun activities. Go salsa dancing or try a few cocktails at one of the city's modern bars. Zona Rosa represents a prime location for those who like to go clubbing. The area's clubs play a range of music, from electronic pop to Colombian tunes. In the morning, go to the famous W Bogotá and spend a few hours at the location's full-service spa.
6. Marrakech, Morocco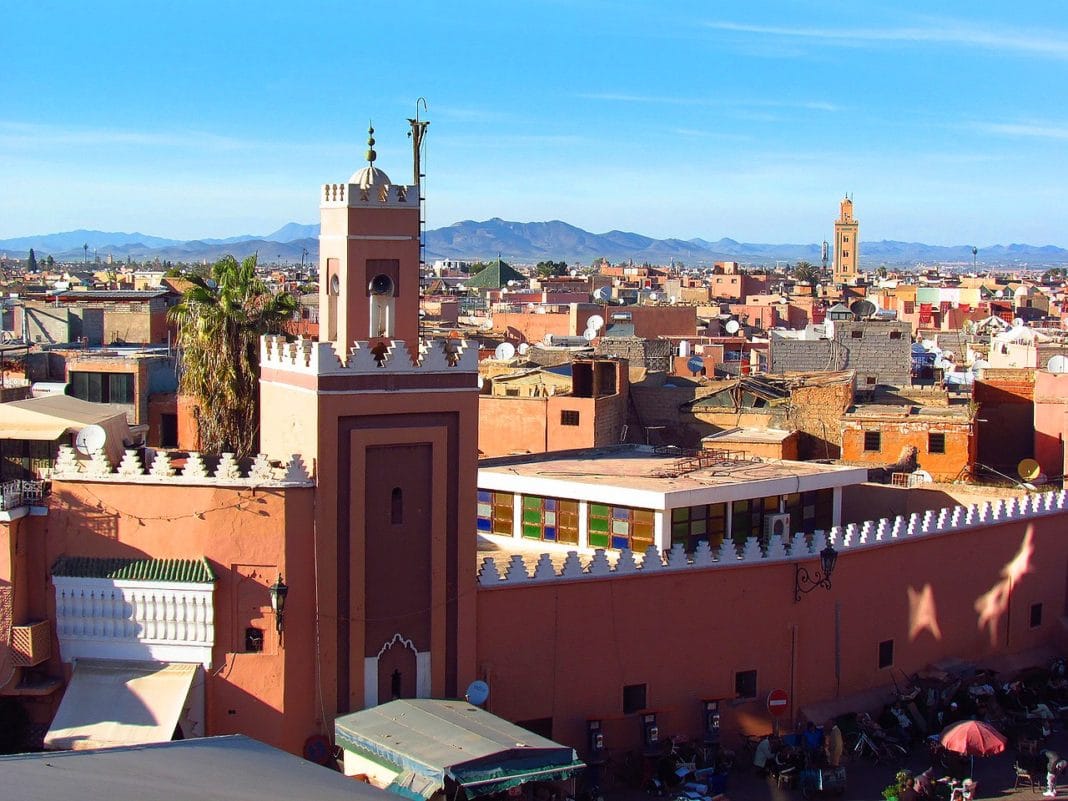 While Morocco might make you imagine desert environments and extreme heat, Marrakech in the spring has much milder weather. Those looking for a more relaxing vacation might find Marrakech to be an ideal location. During your stay, you can visit the Yves Saint Laurent museum or stay inside one of the area's luxury hotels.
Travelers who enjoy filling their days with lots of activities will have plenty to accomplish in Marrakech. As one of the best places to visit in April, Marrakech has a host of fun things to do. Take a ride on camel through the desert and appreciate the animal's durable and calm nature. You could even fly above the city inside a hot air balloon, getting unparalleled views of the environment. Stepping through Medina's busy streets will also let you experience the high-energy atmosphere of the city.
7. Suzhou, China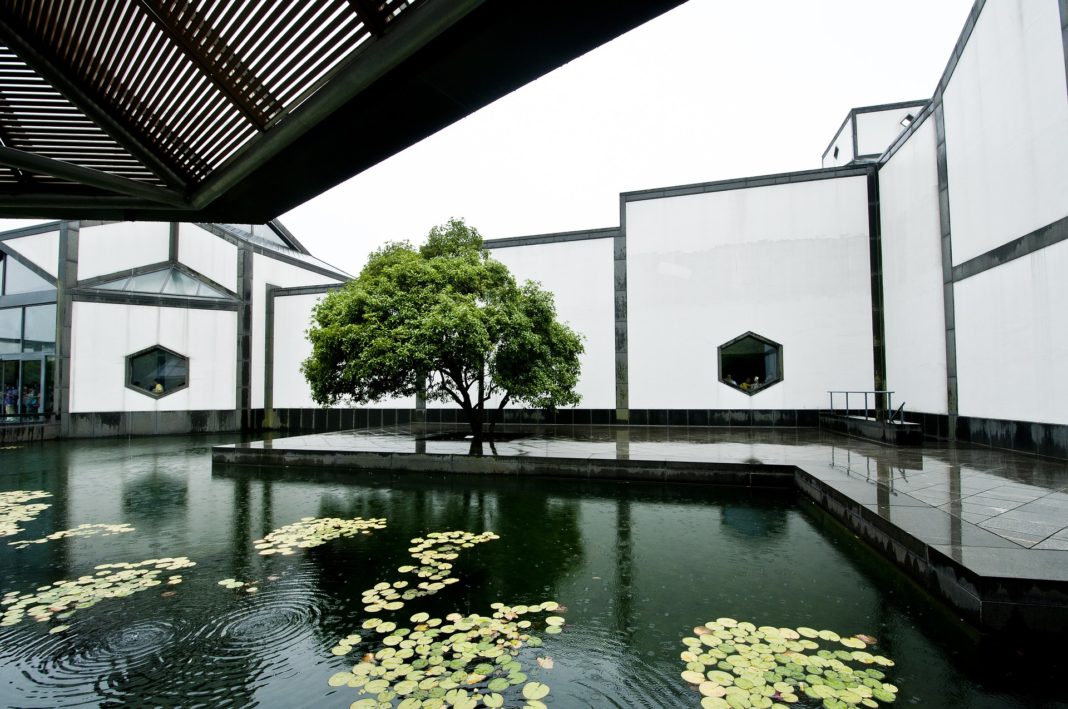 If you've never traveled to Asia, make this April your first visit to the continent. Suzhou heralds a beautiful culture steeped in centuries of history. Found in China's Jiangsu Province, the city hosts a special Tea Culture and Tourism Festival each April. The Biluochun festival celebrates green tea, which is harvested from the area's Dongting Mountain. During the events, visitors can taste dishes from the various food vendors and view stunning art exhibits. You can even pick your own tea leaves from Suzhou's ancient bushes.
For travelers who enjoy tea, but want something else to do, Suzhou offers amazing outdoors environments to explore. The city has many canals, bridges, and gardens, making it a peaceful site to step through and contemplate your travels. Locations like Lake Tai and the Lingering Garden, an UNESCO World Heritage site, should be must-see locations for tourists. Put Suzhou at the top of your list of the best places to visit in April.
8. Savannah, Georgia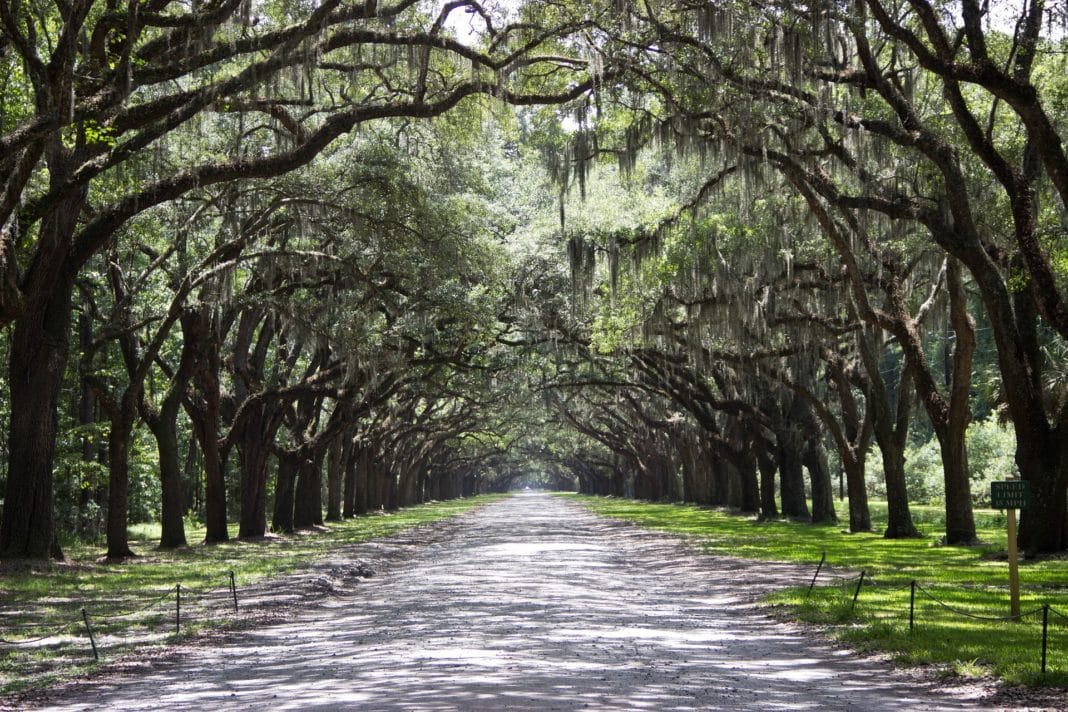 Savannah represents one of the best places to visit in April when traveling through the U.S. Since Georgia can become very hot and humid during the summer, visiting during spring helps you avoid the extreme heat. The milder, yet still warm climate allows for tons of exploration throughout the city's historic grounds. Tour the area's older district from the inside of a horse-drawn carriage, or step inside a unique boutique. You could also explore the area's museums, such as Mercer Williams House or the Telfair Museum of Art.
After working up an appetite, visitors should stop for a bite of Shrimp Gumbo from an authentic restaurant. For dessert, make sure to try some delicious ice cream from Leopold's Ice Cream Shop. The Southern hospitality of the residents also makes this city welcoming for any tourist. You'll feel surrounded by the warmth of the city and its people while vacationing in Savannah.
9. Mendoza, Argentina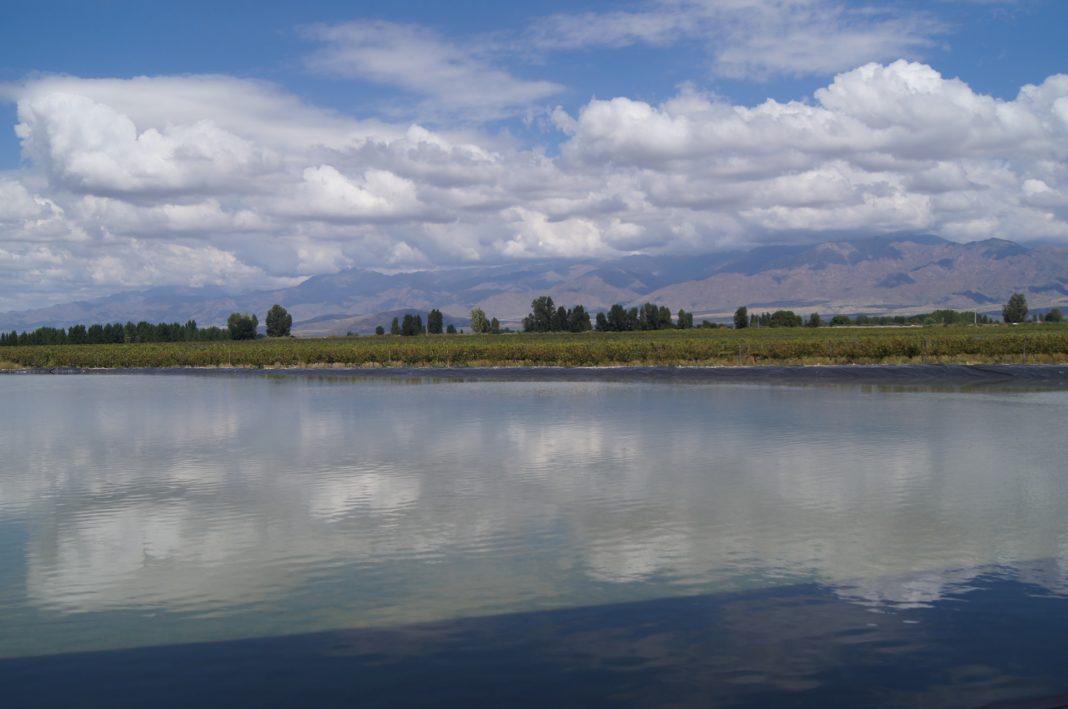 When you travel to Mendoza during spring, you'll be experiencing Argentina's fall season. At this time of year, Mendoza harvests its crops from the area's many vineyards. As one of Argentina's main wine-growing regions, Mendoza offers wine-lovers the chance to taste the area's delicious products. Even if you don't particularly enjoy wine, you can still travel through the vineyards and appreciate the landscape. Horseback riding lessons can also be taken along the countryside.
Additionally, Mendoza maintains a mild and dry climate, especially in the warmer months. You won't feel the need to bring a heavy winter coat when spending a vacation here. While it might still be cold and rainy at home, you'll forget all about that as you venture through Mendoza. With its extremely comfortable and sunny weather, Mendoza remains one of the best places to visit in April.
10. New Orleans, Louisiana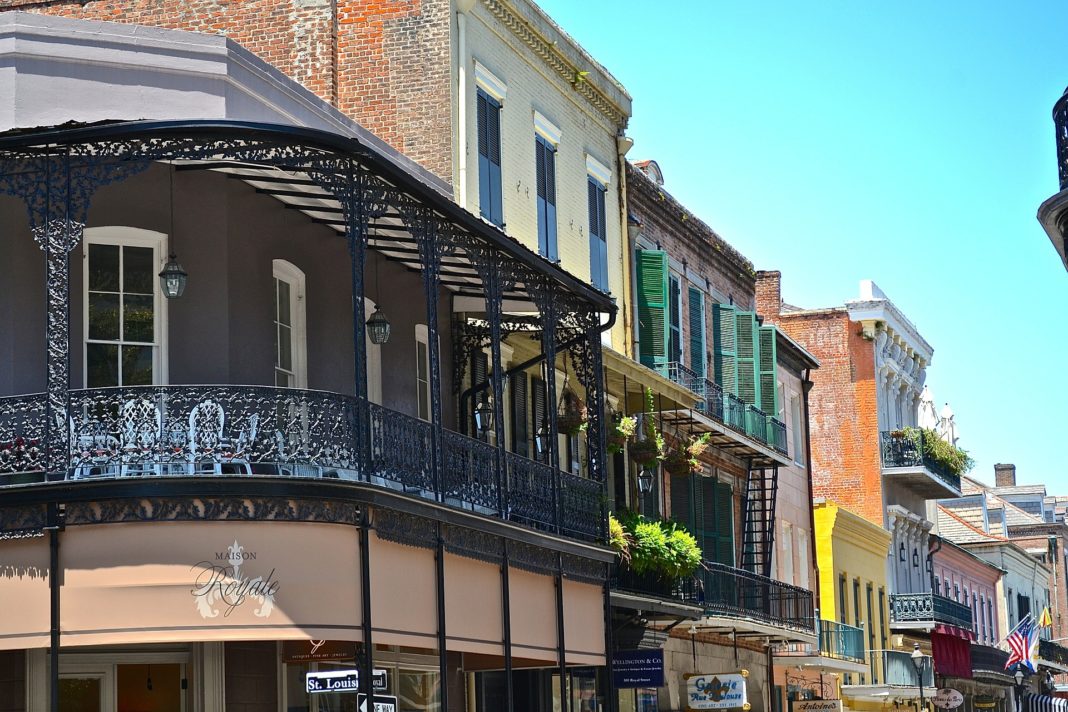 New Orleans has an exciting atmosphere throughout the year. However, during April, the Jazz Festival brings music lovers and tourists from all over to the city. This event offers tons of venues for seeing some amazing jazz performances by a variety of artists. Those who like listening to other musical genres can still find something they like, such as gospel or blues.
Besides the musical events, New Orleans also contains various restaurants and bars around the year. Explore the many dining locations and try some authentic New Orleans cuisine. Or, try a few cocktails, like the Brandy Crusta, which represent famous creations of the city. When you visit, you'll be able to experience the flair and culture that make New Orleans a top travel destination. Make sure you consider traveling to New Orleans, one of the best places to visit in April.
Book your next big adventure this April.
April can be one of the best months for traveling. Many locations around the world have incredible weather and tons of cultural activities during this time of year. From countries in South America to Asia, travelers can get the chance to experience a variety of amazing sites. Before you plan to travel somewhere, make sure you read through our list of the best places to visit in April. Hopefully, our piece will offer you some inspiration for an upcoming vacation.
Related Article: 10 Best Places to Visit in Australia: See The Land Down