It's a big day for coffee lovers around the world.
According to Starbucks, December 5 marked the grand opening of their most massive project to date. This long-awaited endeavor is revolutionizing the Starbucks game. Shanghai is now home to their largest store on the planet. This particular cafe also hosts an on-site roastery for visitors to tour. Seattle, home to the first Starbucks store, is the only other reserve roastery location in the world.
Be warned: You may feel as though you have died and gone to coffee heaven.
Expanding over 30,000 square feet, the Shanghai Roastery creates the perfect coffee sipping atmosphere if there ever was one. The tall ceilings and wooden accents adorn the expansive space. Thankfully the baristas offer a guide to point you in the right direction as you explore this coffee wonderland. Grab a freshly baked pastry from the artisanal bakery to pair with your caffeinated beverage.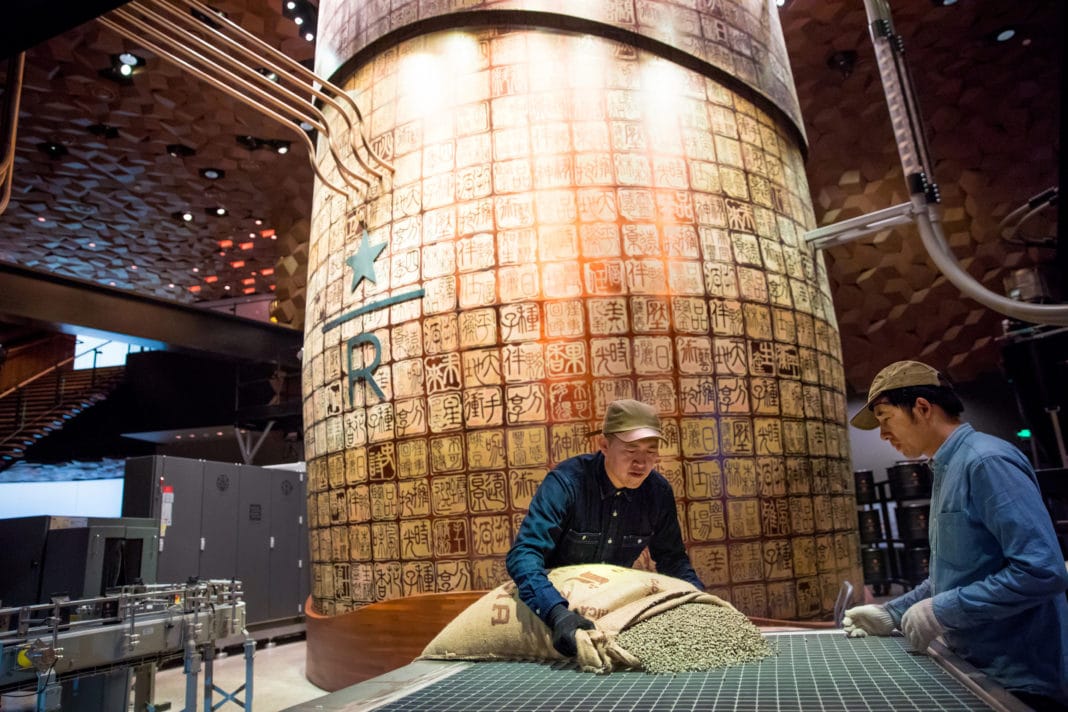 As you sip your coffee, be sure to take the traditional coffee roastery tour. Learn the origin of the Starbucks beans, and witness firsthand the delicate roasting process. Ever wonder what happens inside those big roasting machines to make your coffee beans so good? This Starbucks roastery offers a futuristic spin on the traditional coffee tour. With the help of innovative augmented reality technology, visitors can get an inside peek at the coffee roasting process. Simply point your smartphone device towards any of the equipment to witness the bean roasting in action. Additionally, the app provides a "bean to cup" narrative for those who value the origin of their coffee.
Starbucks' global expansion doesn't stop here. Plans are underway for launching Reserve Roasteries in the major cities of New York, Milan, Tokyo, and Chicago.
If you find yourself in Shanghai soon, take a peek inside this extraordinary Starbucks location. With such attention to detail, we're certain the baristas will spell your name right here.
Related Article: Biochemist Turns Barista at Blendin Coffee Club