Check out what's brewing at BlendIn Coffee Club.
Whether you consider yourself a coffee connoisseur or you like a little coffee with your milk, cafes are always fun to visit. A good coffee shop provides an ideal atmosphere for meetings, or to get some work done, all with a little help from a caffeinated beverage. Sugar Land, Texas just added another café to its midst that is worth the trip. Enter: BlendIn Coffee Club.
Sugar Land is every bit as sweet as its name implies. This small town lies just Southwest of Houston, Texas's most populous city. A new café is soon arriving in this bustling hub.
This coffee shop is unlike any other café we've seen.
The highly anticipated coffee club makes its debut this Friday. The café is opening in a refurbished former bank building. Its open layout and copious amounts of square footage leave plenty of room to grow.
We think BlendIn's shop is truly "Insta worthy." The café's neutral tones, with black and white accents, create a warm ambiance. Cozy up at a window seat with a comfy pillow, and enjoy the flattering natural lighting.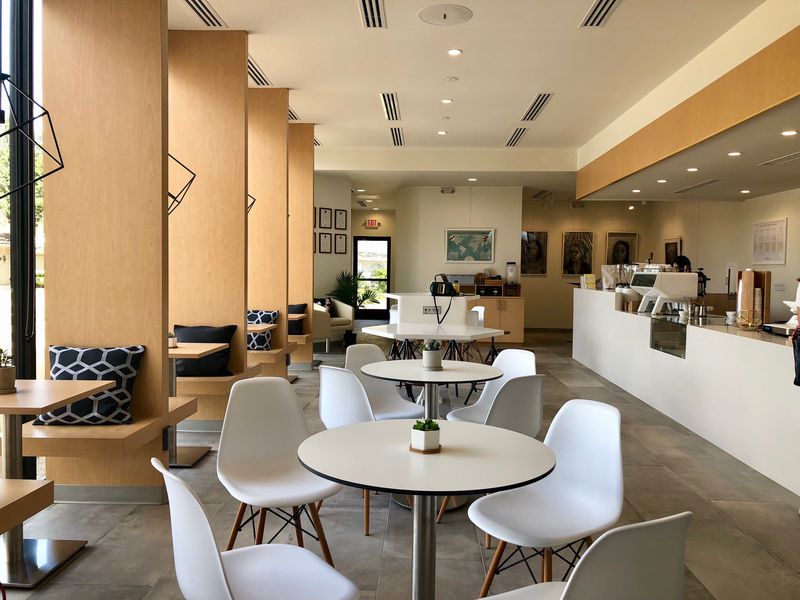 BlendIn's unique twist is that their owner is also a biochemist. His love for coffee was strong enough to prompt a major career shift. Weihong Zhang and Xuan Zhou are a husband and wife partnering to make this café happen. Leaning the world of biochemistry, Zhang is putting his knowledge to good use, with intentions of operating their own coffee roastery for all of their beans.
Choose from a variety of café offerings when you visit. BlendIn offers single origin coffee, sourced from carefully selected locations worldwide. Enjoy fresh beans from places such as Columbia and Guatemala. You can try these flavors in the form of drip coffee or in espresso-based drinks.
Next time you find yourself in Sugar Land, check out these top-notch brews for yourself over at BlendIn Coffee Club.
Related Article: Have Breakfast at Tiffany's in Real Life at this NYC Cafe