When it comes to hiking gear that gets the job done, you can count on the Men's 5.11 Taclite Pro Pants.
Have you ever heard of the brand 5.11 Tactical before? If not, you're missing out. After all, there's a reason why the Men's 5.11 Taclite Pro Pants are a best-seller. Styled after the original 5.11 Tactical style, these pants feature durable poly-cotton ripstop fabric. This lightweight blend allows for full range of movement.
We love that these pants' storage units provide quick access to your gear. They are equipped with plenty of pockets. The right side gives you access to a knife pocket. You will find a magazine and cell phone pocket located above the left cargo pocket. The new design kept the signature slash pockets at the back of the pants from the past model.
Thanks to the 65% lightweight polyester and 35% polycotton ripstop, you have a clean-cut professional style that gets the job done. In addition, these pants are also equipped with an HT Teflon Wear Resistant Finish. This helps with stain and soil resistance. So, no matter what you end up doing, you will look good doing it.
Thick belt loops can support the weight of additional equipment. Last but certainly not least, they have included their traditional clip loop at the front of the pants. This is great for the traditional 5.11 Tactical style. When it comes to colors, you have a great range of options. You can choose from black, tdu green, tdu khaki, coyote, and dark navy. Now that you have a good overview of the Men's 5.11 Taclite Pro Pants, let's take a closer look.
What We Look for in a Good Pair of Hiking Pants
Why is it important to have a good pair of hiking pants? Well, depending on the weather, your clothes are the first line of defense against heat stroke and sunburn. As an outdoor enthusiast, you know that the pants you wear must have well-designed pockets. This is why we love tactical style pants.
This multi-pocket style is often the type of pants that first responders, police, and search and rescue personnel wear. Tactical styles are versatile and feel better than jeans when you're hiking. They tend to stay less wrinkled and look more professional. In the outdoors, the multiple pockets and durable fabric are incredibly useful.
When it comes to finding a good pair of hiking pants, the options can be overwhelming. After all, there are so many brands and different styles on the market to choose from. This led us to ask the question what makes a good pair of hiking pants? First, we've got to say – don't let a good-looking design convince you to buy a style with the wrong material.
We love that the Men's 5.11 Taclite Pro Pants are made from a ripstop poly-cotton fabric. Another thing to be on the lookout for is some strong belt loops. If you carry a lot of stuff in your pockets then you will need a belt to keep your hiking pants up. Nothing is worse than wearing pants that fall down when you are traveling. Your belt loops should also be located in a good place to provide support. If you tend to carry a lot of gear, a ½-1" stiff belt is a good choice.
Pockets are important too. With the right type of design, you can carry the gear you need to comfortably. Choose gear that is easily portable and pants with pockets that can support a little extra weight. Another important thing to consider is how well the material in the knees will hold up. Often times when you're hiking a difficult trail, you need to scramble too or use a walking stick. While you can insert knee pads, you're also going to want durable material that won't wear out easily. These are all important things to keep an eye out for.
The Men's 5.11 Taclite Pro Pants Features & Benefits
Design + Overall Features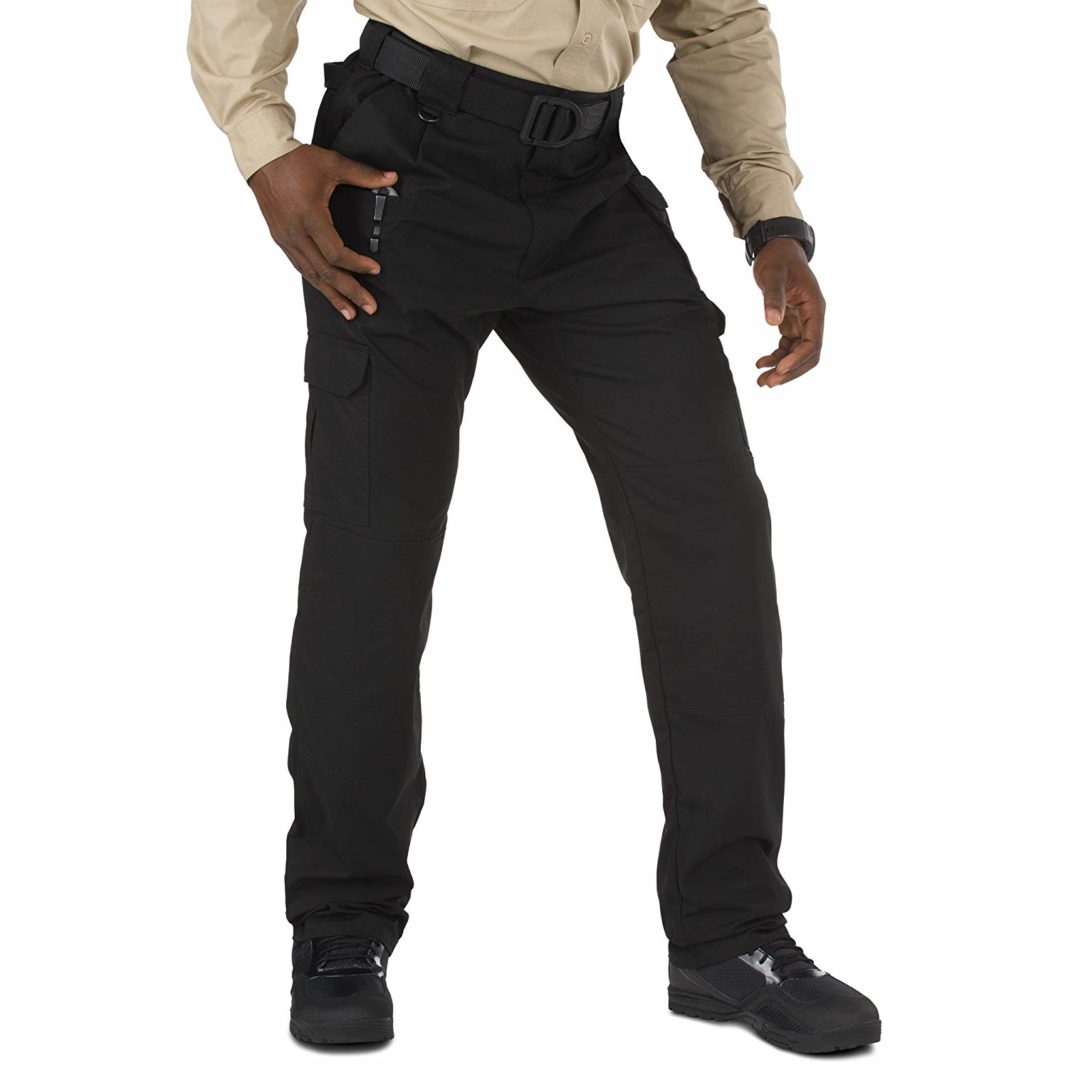 These pants evoke some 90s design nostalgia. While they look like cargo pants from an era long gone but loved, they do offer some good upgraded features. First off, we've got to praise the 6.2 oz ripstop fabric. While these pants are not super flexible, the durable fabric is more than enough to make up for that. You'll get a lot of use out of them. Plus, they do have some notable stretch in the waist and crotch area. Instead of feeling stiff, they feel rugged. After a few washes and wears, they loosen up even more.
Reinforced knees and ready to go knee pads ensure you won't wear out the fabric. Double and triple stitching seams offer extra durability. You'll also find a horizontal strap for holding long and heavy mags. This feature feels a bit dated. Last but certainly not least, the fabric also features a water-repellent teflon finish. If you've ever gotten caught in the rain on a long hike, this is something you'll surely appreciate. All in all, the Men's 5.11 Taclite Pro Pants offer a good design. You will have plenty of room in the seat of the pants and thighs. The legs do not offer a ton of extra material though.
Strong Belt Loops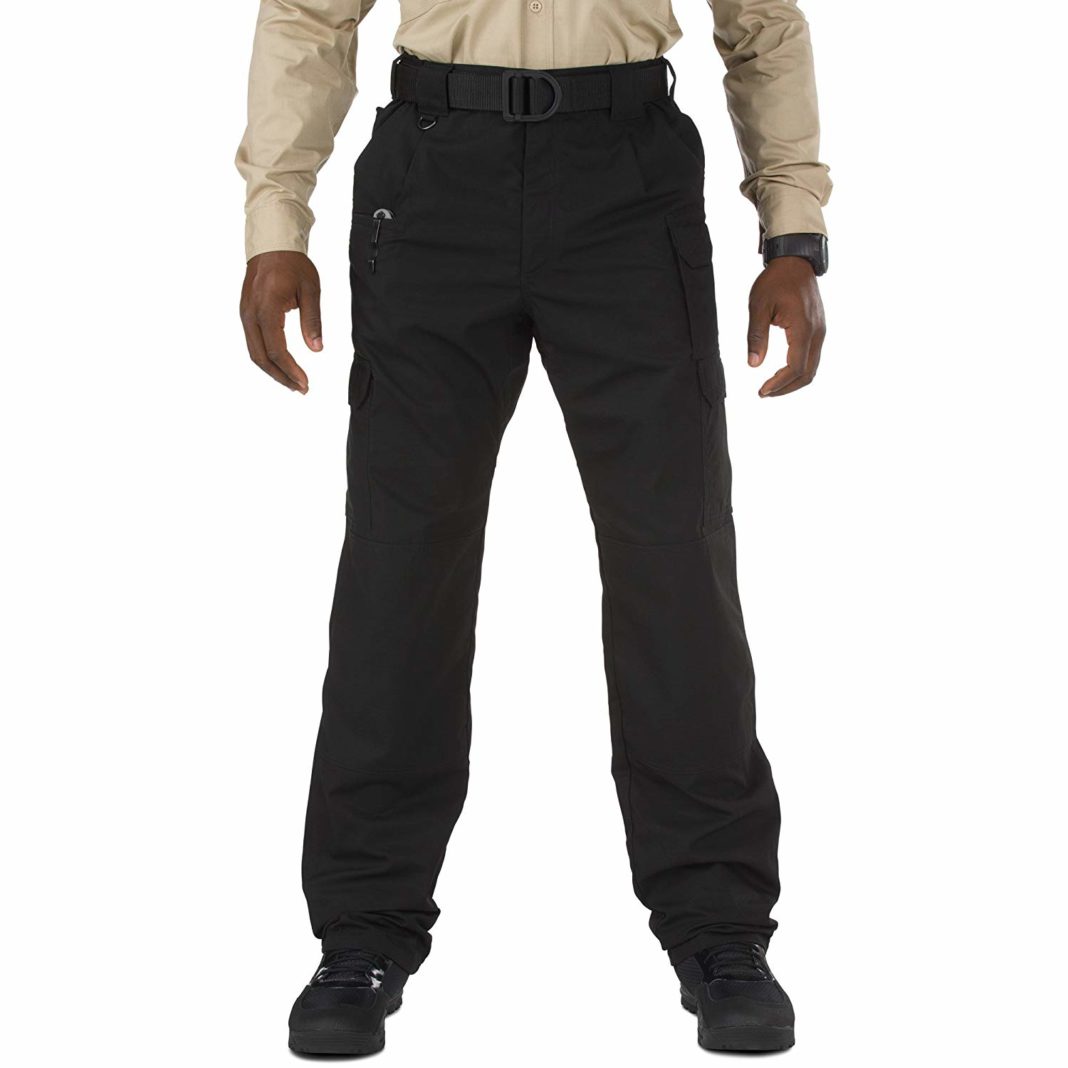 These belt loops are made to last. They are strong enough to carry a keyring survival kit, cell phone, and more on your belt. Even when your pockets are weighed down with your wallet, compass, pocket knife, and other accessories, your pants will not sag.
Strategic Pockets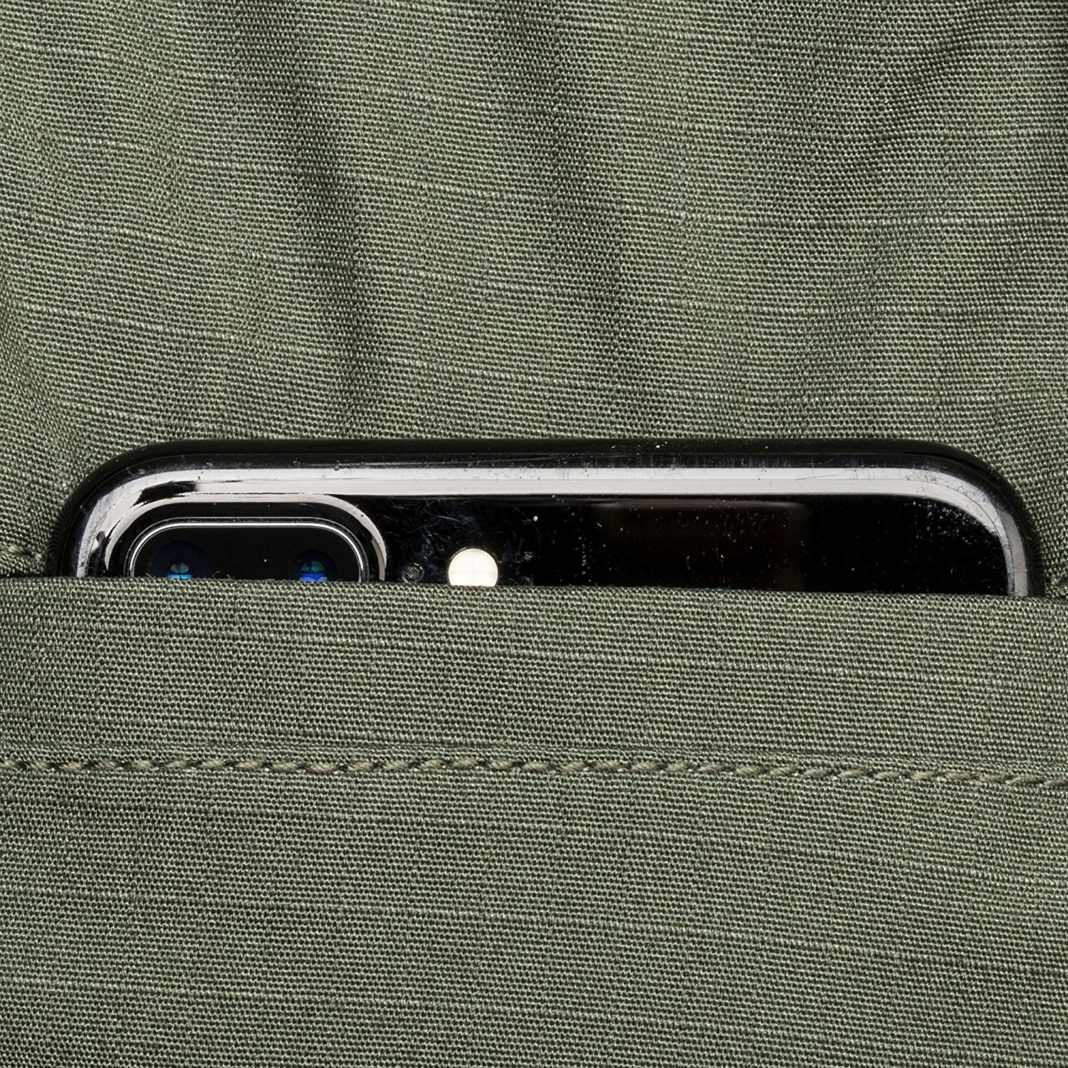 Did you notice that these pants have strategically placed pockets? You can stuff them full of the gear you need and they won't sag or get stretched out. In fact, they are sewn so well that they still look good after continuous wear and washes.
Our Overall Take on the Men's 5.11 Taclite Pro Pants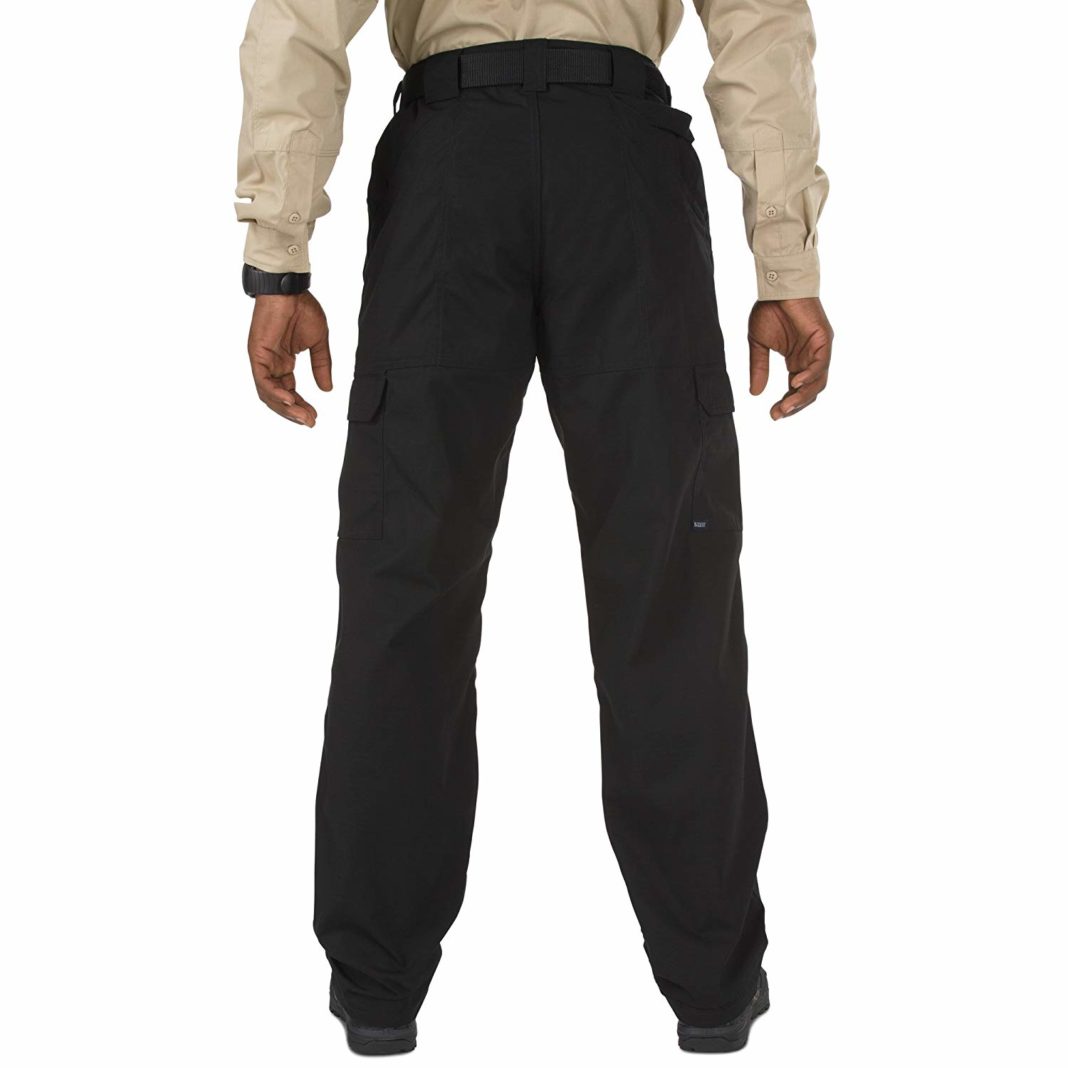 These pants fit very well. We would not call them an athletic fit, meaning that they are a little loose in the thighs and crotch. Squatting and scrambling is not difficult to do in this style. We appreciate that the Men's 5.11 Taclite Pro Pants have reinforced knees, multiple pockets, and a reinforced section for holding extra travel accessories. As far as tactical pants go, they hold a wide variety of items.
While they have a lot of pockets, your tactical items can get a little jumbled. There are no internal sub-pockets to organize your travel accessories further. In the summer heat, these pants tend to get a little warm but they offer great protection from UV rays.
Tech Specs:
65% polyester, 35% ripstop fabric

Two cargo pockets

External knife pocket

check

YKK zippers

check

Rear strap and slash pocket
What Travelers Are Saying About the Men's 5.11 Taclite Pro Pants
Travelers love these pants. After all, with a 4.4 out of 5 star rating and nearly 5,000 reviews, the Men's 5.11 Taclite Pro Pants speak for themselves. Most reviews noted that these pants fit well in the waist. It has some elastic in it, which allows for a little bit of leeway. They are much more affordable on Amazon than in the store.
Taking a look at the pockets, you'll find that they are nice and deep with reinforced seams. On the front left thigh, there is an additional small velcro pocket where you can keep your cell phone. Rear pockets offer additional storage space. Travelers noted that even a few months into their wear, they have held up well and not had any issues. In particular, users noted how much they appreciated the water repellent fabric.
In terms of weather though, this material is not in any way made to brave the elements. The Men's 5.11 Taclite Pro Pants will provide you with protection from the sun but you will get very cold wearing them during the winter. You can feel the wind chill through the pants very easily. However, this will be a good thing to have some breathability for hiking on more warm summer and spring days.
Alternative Men's Hiking Pants You May Love
Do you want to shop around a little longer? Don't sweat it. We have got you covered. Check out these additional styles. We're sure you will love them just as much as we do.
Prana Stretch Zion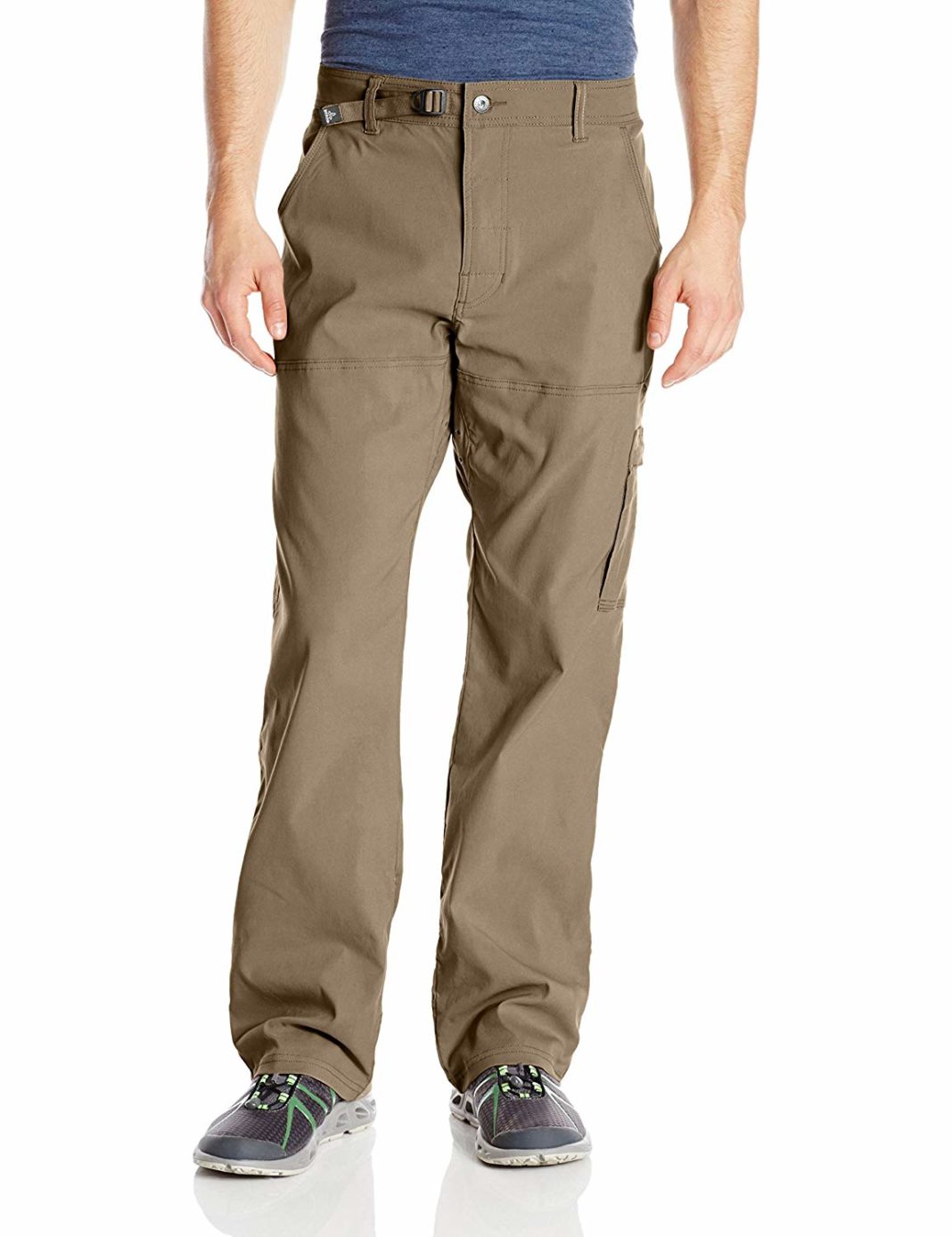 Are you looking for more of a tailored, slim fit for your outdoor pants? Check out the Prana Stretch Zion are another pair of hiking pants that could pass for ordinary chinos. But they are anything but. We love the comfortable nylon fabric and 3% spandex. It's clear that these snug pants are made to move with you. Sure, they are a little heftier than your average pair of hiking pants, that might be helpful for some.
If you're looking for some of the best hiking pants for men for fall, these are perfect. When it comes to fit, they sit just below the waist, offer a little extra room in the seat and thigh, an adjustable waistband. This company is one of our favorites.
Tech Specs:
100% other fibers

Imported

Durable water repellent fabric
White Sierra Trail 32-Inch Inseam Convertible Pant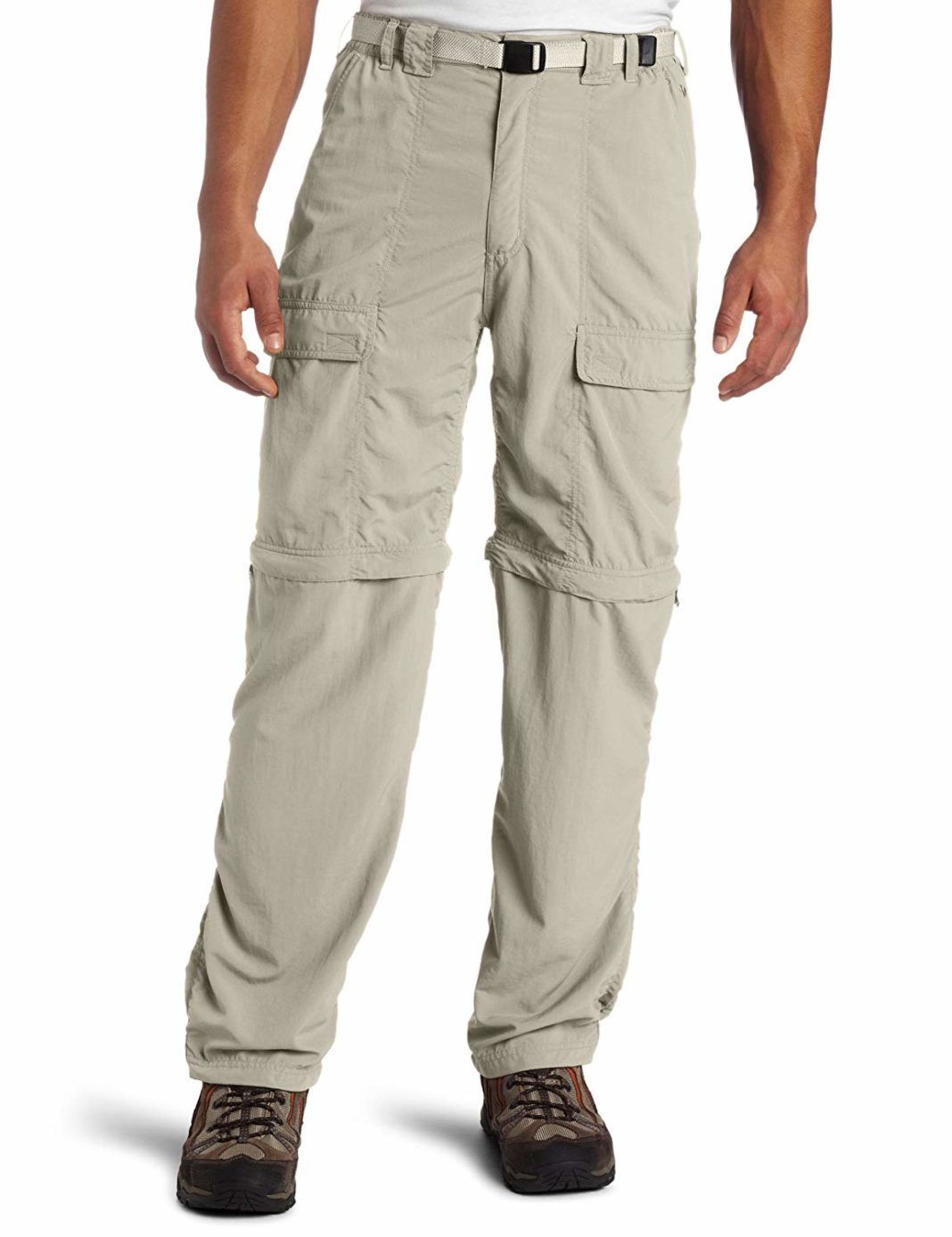 These pants from White Sierra the type of hiking pants that you can take anywhere. From cool mountain trails to blazing desert hikes, these convertible trail pants have got you covered. They convert from pants to ten-inch inseam shorts when the conditions change. Crafted from a durable UPF30 sun protection woven nylon, these pants are quick drying and equipped with a Teflon fabric protector. The flat front offers an elasticated side waist and a webbing belt. You will also find two slash pockets at the front and two side cargo pockets to hold all of your gear.
Tech Specs:
Converts from pants to shorts or vice versa

Vertical side zippers

Lightweight nylon

check

UPF 30

check

Water resistant finish

check

Elastic waistband and removable webbing belt

check

2 front slash pockets, 2 side ones, one back pocket

check

Secure ankle cuffs to keep legs safe from mud and debris
Invest In the Men's 5.11 Taclite Pro Pants for Your Next Adventure
We hope you enjoyed reading our article on the Men's 5.11 Taclite Pro Pants. As you can see, the best styles are moving away from large, bulky styles and more towards sleek, lightweight ones that are more easy to manage. Unless you are embarking on an extremely difficult hike out in the elements, more often than not, you do not need heavy duty fabric pants.
A simple pair of nylon pants with a water resistant fabric should do just fine. From this, it's clear to see that the Men's 5.11 Taclite Pro Pants check all of the boxes. Do you have a favorite pair from our list of the best hiking pants for men? Let us know in the comment section below.
Related Article: Best Hiking Pants For Men: Summer To Cold Weather Styles