We've found things to do in Memphis with kids that aren't boring.
When we travel, we like to find a balance of activities that the whole family will enjoy. We loved our time in the home of blues, rock, and roll. Parents, we've got good news for you. To take the guesswork out of it, we've put together a list of the coolest things to do in Memphis with kids.
1. Go to Graceland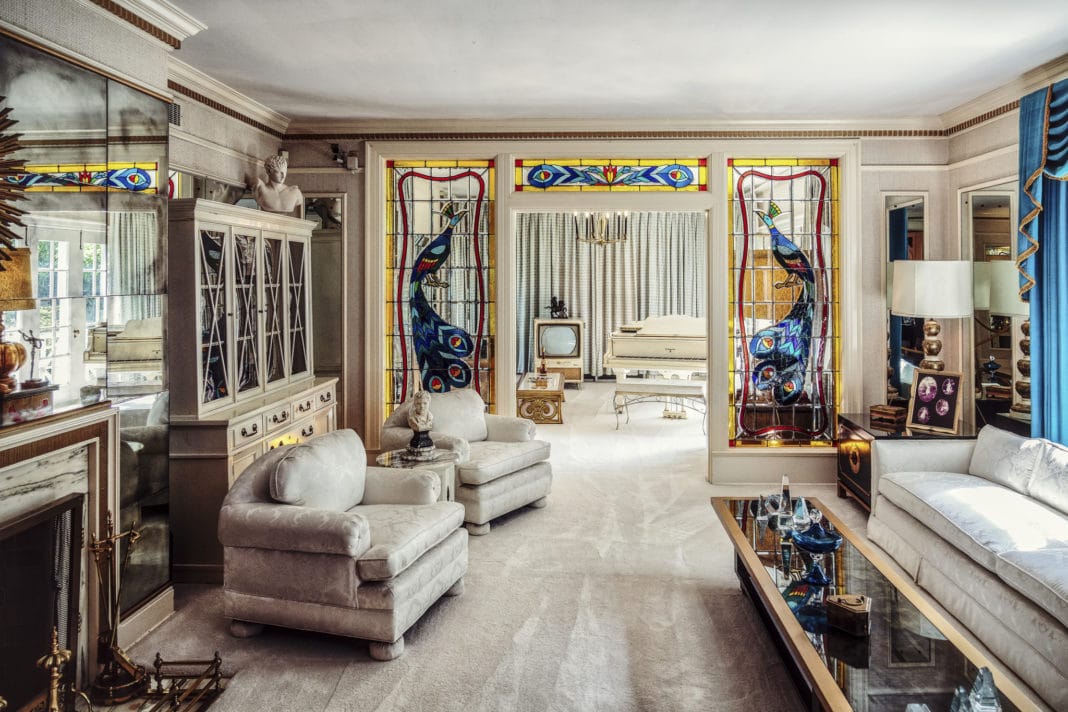 Credit: Flickr
If the kids don't know who Elvis is, it's time to educate them fast. Graceland is basically the Disneyland of classic rock n' roll enthusiasts. If you're in Memphis, you have to take a tour of this stunning property. For more than twenty years, this was the legend's home. Today, you can explore a more personal side of his life, style, and passions all on a grand Tennessee estate.
Here, you will learn how his unique sound and revolutionary style forever changed the music industry. Connect with other fans from your home state and around the world. Start planning your vacation to Graceland. There are plenty of things to do in Memphis with kids. And this activity is one the whole family is sure to love! This musical pilgrimage is a must-see for fans of Presley.
2. Hike the Beautiful Crowley's Ridge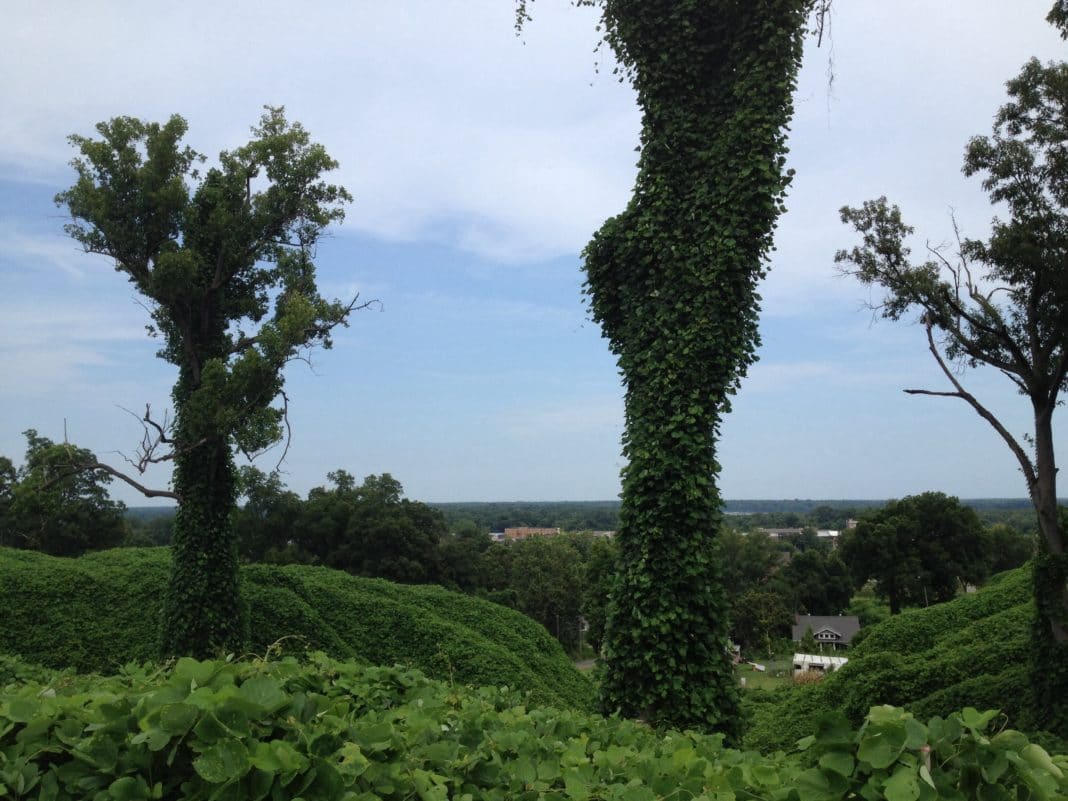 Credit: Flickr
How about exploring a little bit outside of the city? While temperatures are dropping and the leaves have changed to a kaleidoscope of color, it's the perfect time to take a hike in Tennessee. We wanted to show you a spot where you'll find solitude among nature and escape a little bit of the touristy scene. Whether you have a day to explore or a weekend to camp, Crowley's Ridge is one of the most beautiful spots near the city.
If you're looking for cool things to do in Memphis with kids, exploring the great outdoors is a perfect place to start. While it's technically 50 miles outside of the city in Arkansas, this hike was too good to pass up on our list. As Arkansas's second largest state park, this geologic anomaly is one of the most fascinating places.
Dense green forests of oak and hickory cover the land as well as famous American hardwood trees. These rolling hills and smooth paths are perfect for exploring, horseback riding, and even mountain biking. You'll find some of the most beautiful views, a swinging bridge, and one of the best historical preservations of the Trail of Tears.
3. Walk the Beale Street Historic District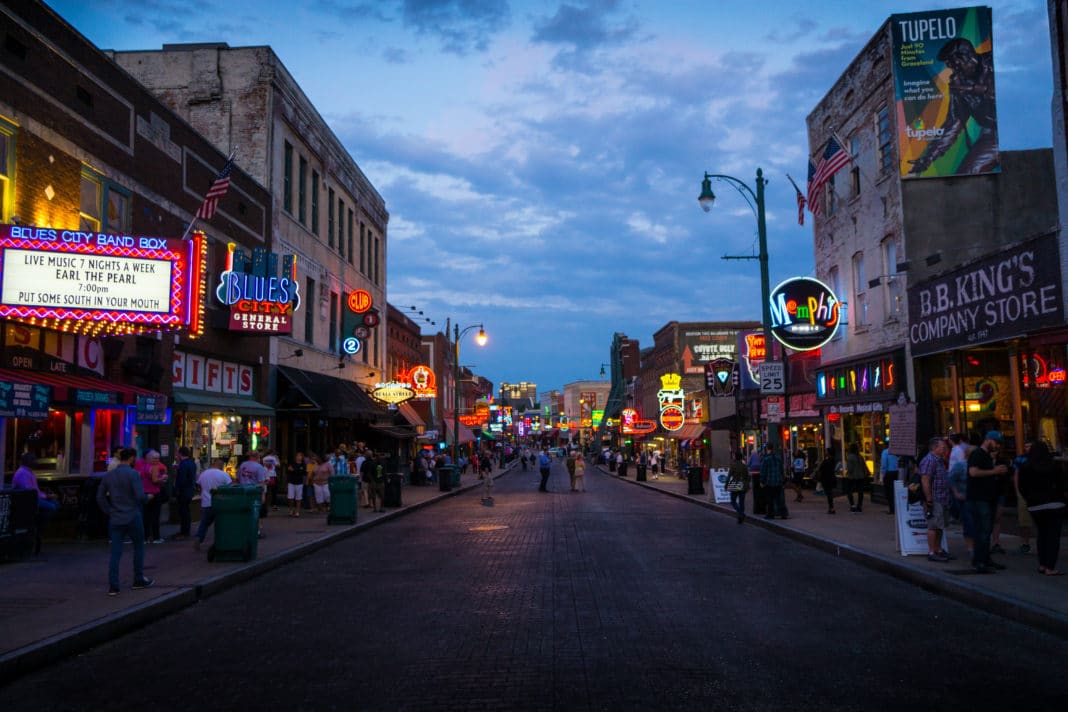 Credit: Heath Cajandig
A two-mile-long strip, the Beale Street Historic District is famous for its impact on the blues. Many musicians call this part of Memphis home. From the 1920s to 1940s, artists like B.B. King, Muddy Waters, and Louis Armstrong all played here. Wander around and you will find a slew of restaurants, bars, and shops that all act to preserve the area's history.
While you're there, make sure to swing by Belly Acres for some of the best burgers you have ever tried in your life. If you've managed to save some room for milkshakes, head to any of the old-school soda fountains during the day for some mouth-watering goodness. Last but certainly not least, don't forget to take a walking tour of the area and don't forget to take some snaps with the Elvis statue.
4. Check Out Mud Island River Park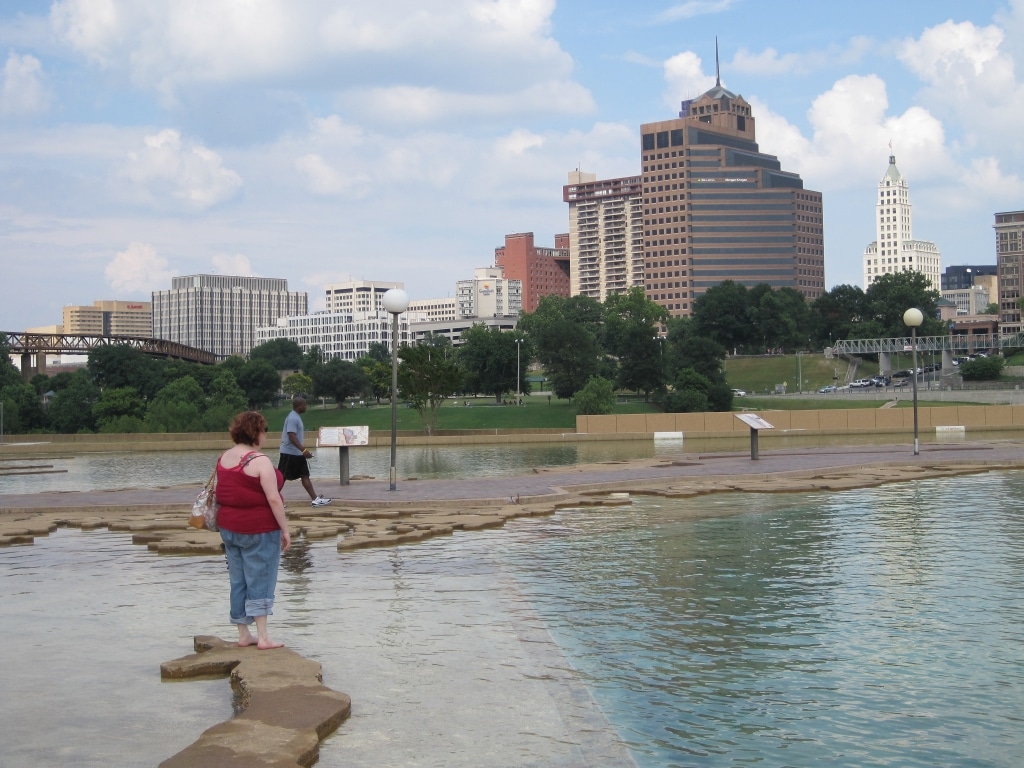 Credit: Thomas R Machnitzki
Think of Mud Island as a kid's water park on the river. This replica of the Mississippi River is a fun place to splash around all while enjoying the real river views across the way. While River Park is free there are fees for activities. For example, if you want to see the Mississippi River Museum, prices are $10 for adults and $7 for children age 5-12. This fee also covers a round-trip monorail ride as well as a guided River Park tour.
5. Ride Bikes Through Shelby Farms Park
Credit: Thomas R Machnitzki
Go hiking, biking, and play at the beautiful Shelby Farms Park. This sprawling 4,500-acre park offers plenty of trails for exploring. There's plenty of space to fly kites, and let the little ones run wild. If you're looking for things to do in Memphis with the kids, you shouldn't pass up on this fun place. The park is open from sunrise to sunset every day.
Running throughout the park is a seven-mile paved trail spanning all the way to Tillman Street in Binghamton. Did you know that this is one of the largest urban green spaces in the country? Information on bike rentals and routes can be found here.
6. Take a Tour of Sun Studio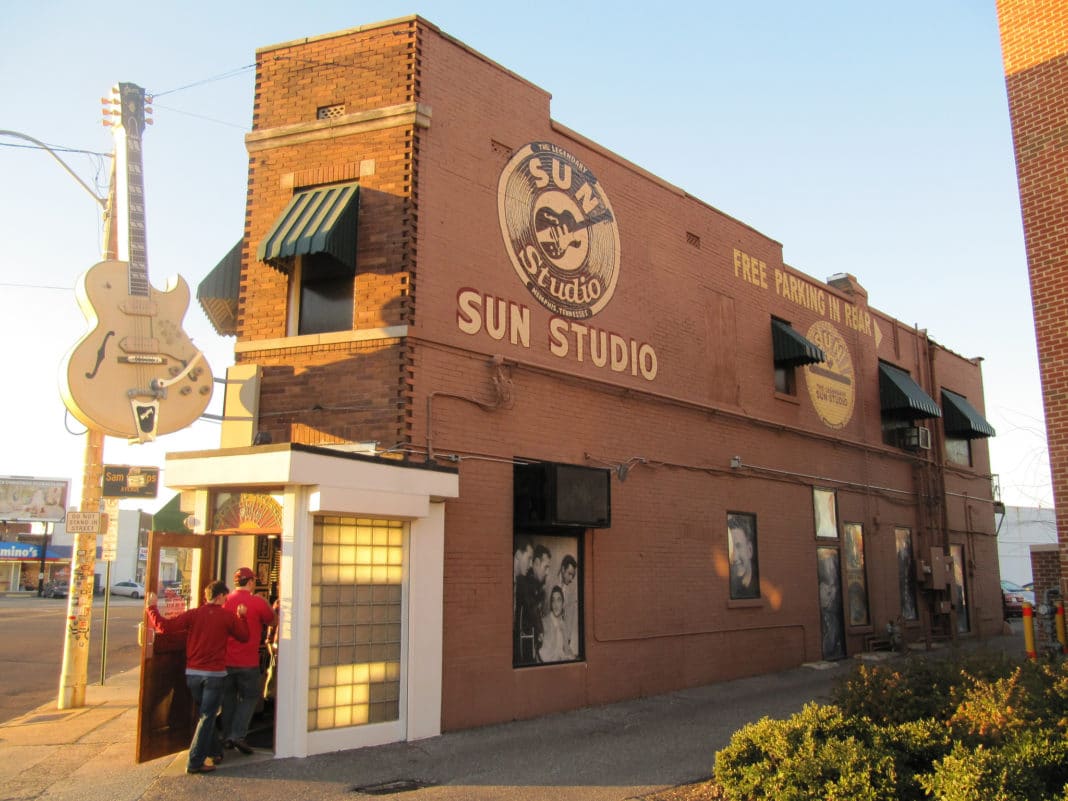 Credit: Flickr
You'll find this legendary rock and roll studio in the heart of downtown. There's no doubt about it; this is one of the coolest things to do in Memphis with kids. A legend among the locals, Sun Studio has left its mark as a recording haven for some of the industry's biggest names. Think Johnny Cash, B.B. King, and none other than Elvis Presley himself. You can purchase your tickets for a guided tour here.
7. Spend an Afternoon at the Children's Museum of Memphis
Credit: The Children's Museum of Memphis / Facebook
Are you ready for the ultimate adventure in children's fun? Here, kids and kids at heart are invited to take part in a myriad of activities and exhibits. Art stations, real emergency vehicles, a child-sized grocery store, mini skyscrapers, and a summer outdoor splash park are just a few of the fun things that await you at the Children's Museum of Memphis. Late last year, the museum renovated the historic 1909 Dentzel Memphis Grand Carousel. With the addition of an ADA compliant chariot, everyone can ride this beautiful glass-enclosed attraction.
8. Make a Trip to the Memphis Zoo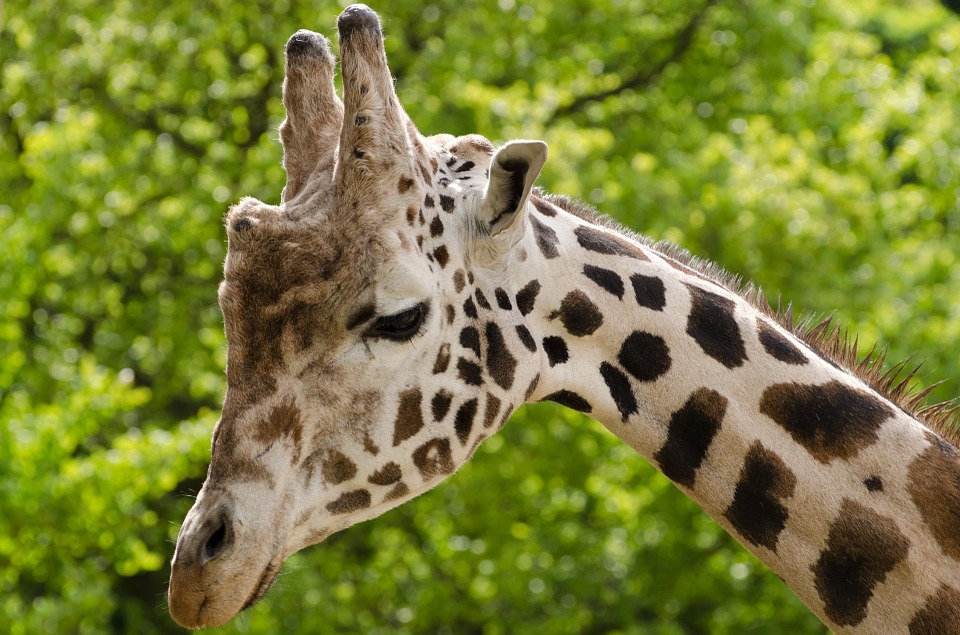 If you're looking for fun things to do in Memphis with kids, the zoo is one of your best bets. Who doesn't love penguin exhibits and cuddly pandas? Ever since it opened in 1906, the Memphis Zoo has been one of the city's largest tourist attractions. Here, over 3,500 species of animals are housed on a sprawling 70-acre property. Some of our favorite exhibits include the Northwest Passage (polar bears), Teton Trek (grizzly bears), and Cat Country (Lions and other wild cats). Don't forget to bring a good travel camera to capture all the memories you'll make!
9. Go See the Pink Palace Museum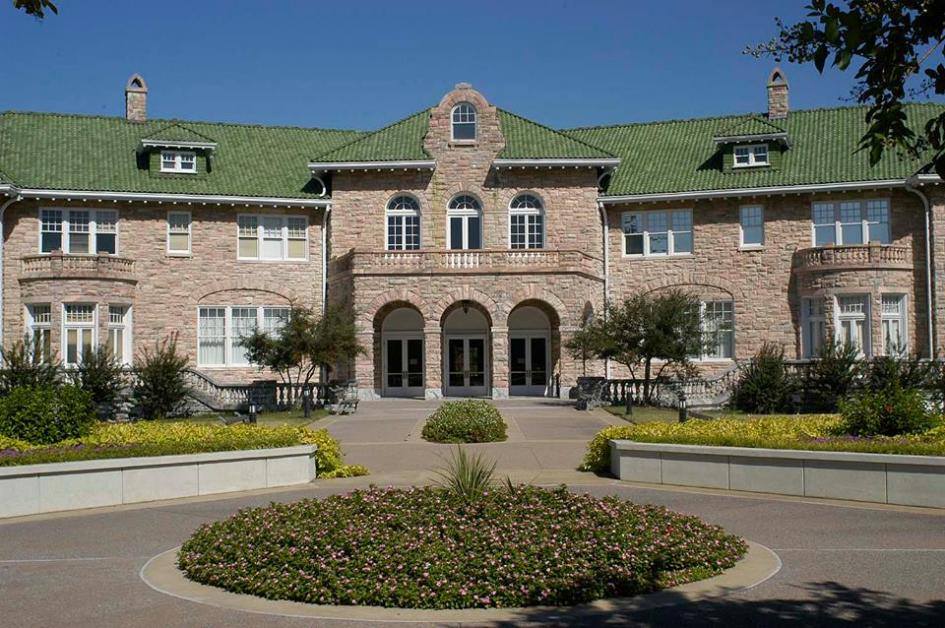 Credit: the Pink Palace Museum / Facebook
Did you know that this was once the home of Clarence Saunders, the founder of the Piggly Wiggly grocery chain? Apparently, the movie Win a Date with Tad Hamilton does have some validity. Today, this massive pink estate is of the city's most famous natural history museums. While its outside appearance seems anything but traditional, its vast collection of educational exhibits is quite impressive.
We love the fun approach the museum curators take to helping kids explore Memphis' rich cultural history. In addition, the planetarium and CTI Giant 3D Theatre are fun for the entire family. But wait, that's not all. Throw rotating exhibits into the mix and the Pink Palace Museum is definitely one of the coolest things to do in Memphis with kids.
10. Watch the Peabody Ducks Walk the Red Carpet
Credit: The Peabody Memphis
Yes, this is real. If you've never seen ducks walk the red carpet before – well, there's a first time for everything. Head over to the Peabody Hotel for the 11 am show. Every day at this time, the Peabody Duckmaster lets the ducks down from their rooftop penthouse (try not to laugh, this is serious), into the elevator, and down into the fountain. The ducks are given a few hours to splash around and socialize before the Duckmaster brings them back upstairs at 5 pm sharp. Is this activity a little weird? Sure. But it's free and fun to watch.
11. Sign up for a Mississippi River Cruise
All aboard! Sign up for a Mississippi River Cruise. We're big believers that one of the best ways to see the city is from the water and this is no exception. As the third longest river in the world, this cruise gives travelers a unique opportunity to get up close snaps of the beautiful skyline and bridges nearby. A 90-minute cruise with the company Memphis River Boats will give you plenty of time to soak up the sights and enjoy a historical commentary.
12. Treat Yourself to Some Traditional BBQ Food
Credit: Central BBQ / Facebook
When in the south, eat BBQ. One of our favorite joints to grab some food is Central BBQ. This casual, down to earth chain has three locations in the city. Sure it's nothing fancy but we're here for some good old-fashioned hearty food and that's what they are known for. If you're looking for some things to do in Memphis, eating here is a top choice. Load up your plate with some ribs, brisket, and BBQ nachos. Yum.
13. Take a Stroll in the Memphis Botanic Garden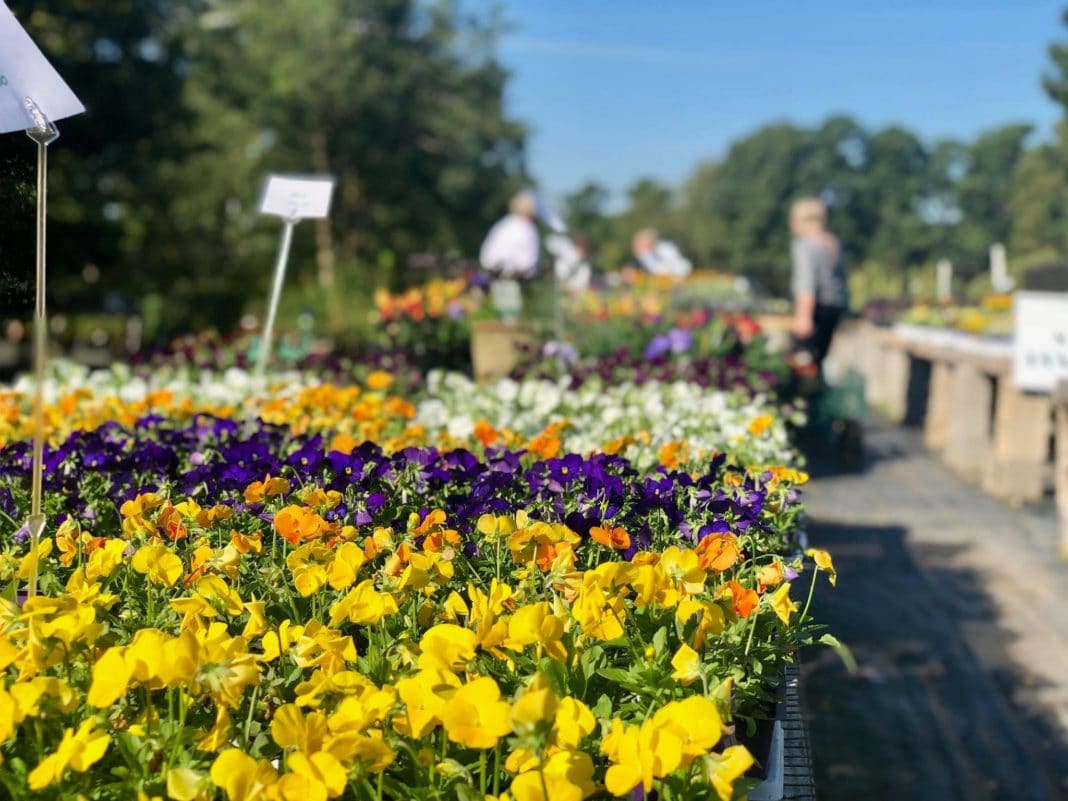 Credit: Memphis Botanic Garden / Facebook
With ninety-six acres of natural environment, this Botanic Garden offers travelers a chance for a little city escape. Available as a year-round attraction, it features My Big Backyard Family Garden, Fratelli's Cafe, a Live at the Garden outdoor concert series, educational programs for children of all ages, and special events. For general admission, adults will pay $10 and there is a $5 fee for children ages two years and older. Children under the age of two are admitted to the garden for free. This is one of the coolest things to do in Memphis with kids. Trust us. There's enough entertainment to go around.
Book Your Vacation and Enjoy the Best Things to Do in Memphis with Kids
While many travelers think of a vacation in terms of adult activities vs. kid's ones, it doesn't have to be that way. Activities like bike riding in the park, checking out the best restaurants, planning an epic hike, and hitting up local museums are just a few examples of fun that the whole family can enjoy. Luckily for you, there are plenty of things to do in Memphis with kids. Have you been to the city and have some recommendations for us? Let us know your thoughts in the comment section below.
Related Article: Things to Do In Chattanooga You Just Can't Miss