Embark on a dive bar road trip across the U.S.
The U.S. contains a huge amount of amazing dive bars to visit. Every state has a dive bar that remains popular amongst both visitors and residents. However, with so many bars to choose from, travelers might not know where to go. That's why we've created a list of every top dive bar across the U.S. Read our article below to discover the top dive bars in the country. You'll want to create a travel itinerary before you begin your cross-country road trip.
1. Alabama: The Upsidedown Plaza
Credit: Upsidedown Plaza / Facebook
This dive bar maintains an extremely casual atmosphere and has plenty of pool tables to go around. Travelers will love visiting The Upsidedown Plaza, named for the topsy-turvy neon sign hanging at its entrance. Enjoy no-nonsense drinks, like beer, and play a few rounds of pool with the Alabama residents who frequent this spot.
2. Alaska: The Salty Dawg Saloon
Credit: Salty Dawg / Facebook
More an Alaskan landmark than a basic dive bar, the Salty Dawg Saloon heralds a history dating back to 1897.  Originally a cabin, the Saloon was later used as a post office, railroad station, and school. Now, this dive bar, located in Homer, offers travelers unique drinks, such as the Duck Fast. This bar has frequently been named Alaska's top bar, so definitely head to this location while visiting the northern state.
3. Arizona: Rips Bar

Credit: Rips Bar / Facebook
Looking for an exciting location to enjoy a night out in Arizona? Head down to Rips Bar, the southwestern state's top dive bar. Here, travelers can sip on mixed drinks while listening to live music and participate in karaoke. The walls remain a major feature, as they're covered in vibrant artworks created by local artists.
4. Arkansas: White Water Tavern
Credit: White Water Tavern / Facebook
The cozy, laid-back atmosphere of White Water Tavern makes this spot feel like a true dive bar. Found in Little Rock, White Water Tavern feels welcoming to guests as they stop in for a drink. Christmas lights and live music provide a funky and unassuming atmosphere that will appeal to most travelers.
5. California: Clooney's Pub
Credit: Clooney's / Facebook
Inside this horseshoe-shaped pub, visitors can enjoy a quick bite to eat while watching their favorite sport. The San Francisco establishment remains open earlier than most bars, providing reasonably-priced drinks at around six in the morning. Travelers will appreciate the friendly service and American fare served here as well.
6. Colorado: The Sink
Credit: The Sink / Facebook
The Sink feels a little more upscale than your typical dive bar. Here, you can feast on some of the best burgers and pizza in Boulder, Colorado. Unique art pieces line the walls, making the interior of the restaurant and bar vibrant and playful. Countless famous figures, including former U.S. President Barack Obama, have even visited this dive bar.
7. Connecticut: The Half-Keg Tavern
Credit: Half-Keg Tavern / Facebook
When you stop in Connecticut during your cross-country road trip, make sure to head inside the Half-Keg Tavern. This dive bar offers cold beer and delicious food to guests at extremely cheap prices. You could easily spend hours in here hanging out amongst regulars and fellow travelers while enjoying the casual atmosphere.
8. Delaware: Murph's Irish Pub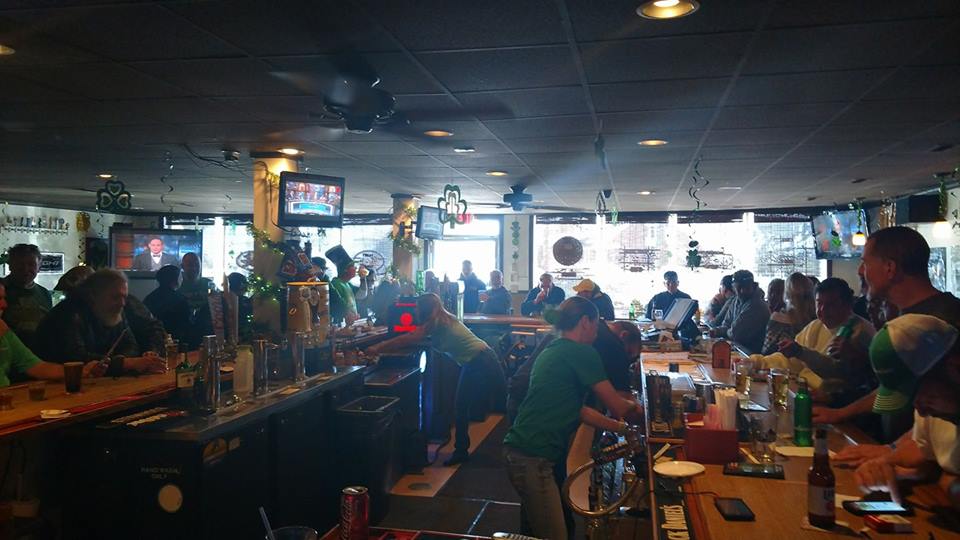 Credit: Murph's / Facebook
In Wilmington, Delaware, travelers can find Murph's Irish Pub, a dive bar known for tasty food and great drinks. Dishes like crab cakes filled with lump crab meat will satisfy your cravings for homecooked plates. You'll feel a part of the town when you step inside this welcoming and popular dive bar.
9. Florida: Mac's Club Deuce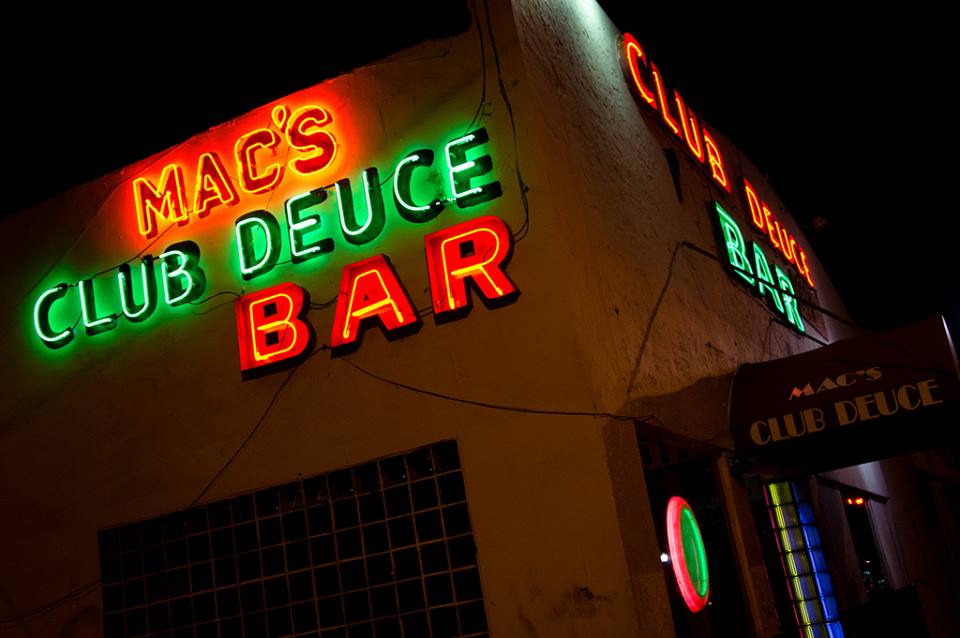 Credit: Mac's / Facebook
Mac's Club Deuce remains a must-visit location for Miami visitors. The dive bar maintains a rustic, relaxed ambiance, complete with your stereotypical jukebox and pool tables. Neon signs invite visitors to head inside and enjoy drinks amongst Miami locals.
10. Georgia: Northside Tavern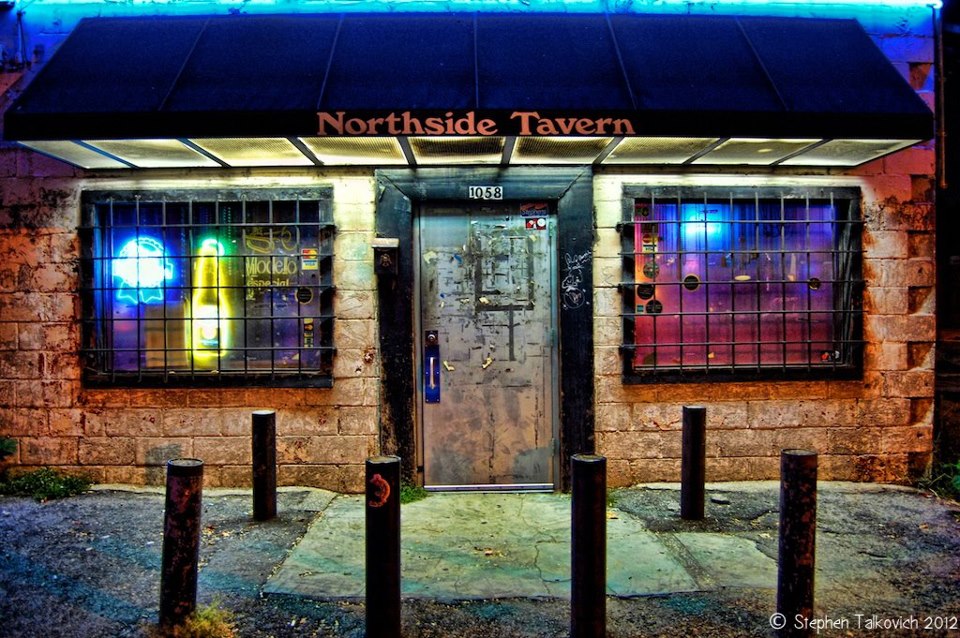 Credit: Northside / Facebook
Originally a gas station, Northside Tavern was converted into a bar in the early 1970's. Live music plays at this Atlanta dive bar seven days a week, featuring local bands and artists across many genres. If you want to experience the authentic musical culture of Atlanta, head to this bar for a night of fun.
11. Hawaii: Smith's Union Bar
Credit: Smith's / Facebook
The oldest operating bar in Honolulu, Smith's Union Bar has been serving customers for many decades. Traveler can order cheap beer and sing karaoke when the come to this dive bar. This friendly, no-frills bar remains a landmark spot for any Hawaii tourists.
12. Idaho: Whiskey River
Credit: Whiskey River / Facebook
This unassuming bar has a fairly large interior, allowing many Idaho residents and visitors to huddle together inside. At Whiskey River, tourists may order their favorite drinks and play games of pool, darts, and even poker. Pets remain welcome here, so bring your furry friend along too.
13. Illinois: Rosa's Lounge
Chicago remains home to Rosa's Lounge, a dive bar following the tradition of the city's best blues lounges. Inside, you'll get to listen to blues music as you sip on a cocktail or other drink. Travelers who consider themselves true blues fans will definitely want to stop by this location.
14. Indiana: The Red Key Tavern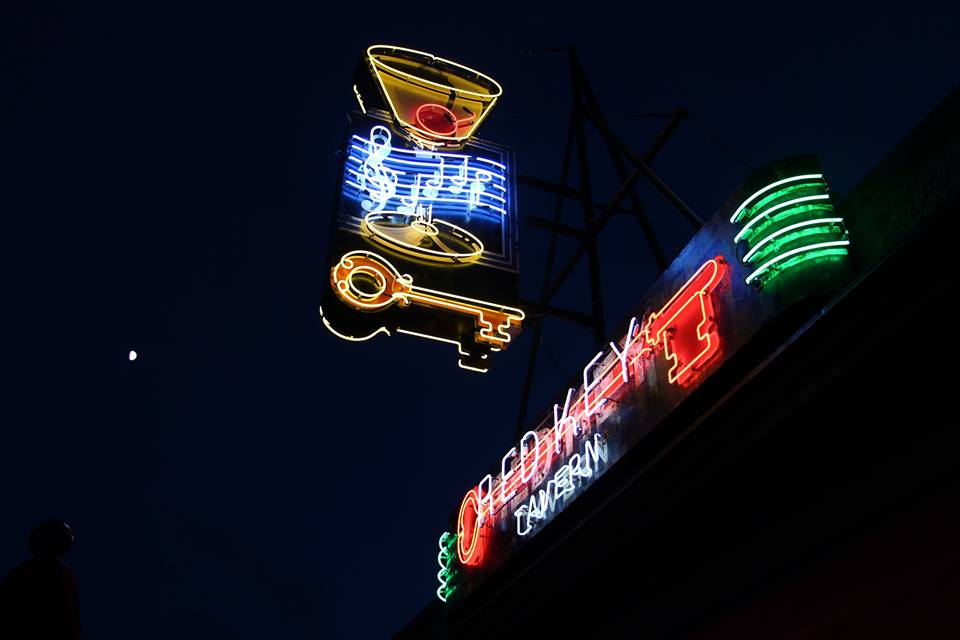 Credit: Red Key Tavern / Facebook
The Red Key Tavern has a famous reputation among residents of Indianapolis. This dive bar feels old-fashioned, owing to its cash-only rule and English-tavern-inspired design. Red Key Tavern also remains notable for its designation as one of the top bars across America.
15. Iowa: The High Life Lounge
Credit: The High Life / Facebook
Similar to a Midwestern beer hall, The High Life Lounge represents a cool dive bar that every traveler will love. This dive bar pays homage to the 1960's, utilizing vintage wallpaper and retro light fixtures. If you want delicious comfort food, head to this spot and order something delectable off their menu.
16. Kansas: Kirby's Beer Store
Credit: Kirby's Beer Store / Facebook
Kirby's Beer Store invites visitors to stand inside a tiny space and enjoy the company of friends and fellow drinkers. The dive bar, located in Wichita, contains a stage, bar, and jukebox that plays your favorite old-timey tunes. Bands frequently play here, so you can listen to live music while you sip on beer and cocktails.
17. Kentucky: Magnolia Bar and Grille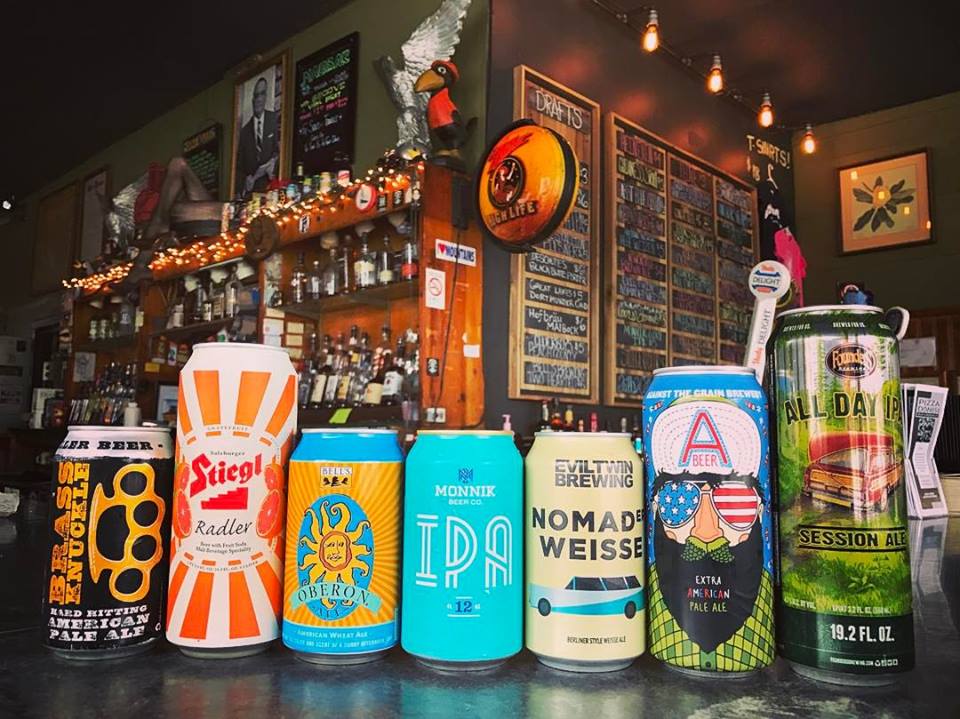 Credit: Magnolia Bar / Facebook
Known to locals as Mag Bar, Magnolia Bar and Grille has remained a top bar in Louisville since the 1960's. Inside the dimly lit space, guests can play on the pinball machine or choose punk tunes from a jukebox. The unique décor adds to the character of the dive bar, making it a must-visit spot for Kentucky tourists.
18. Lousiania: Snake and Jake's Christmas Club Lounge
Credit: Wikimedia Commons
Decked out in Christmas decorations throughout the year, Snake and Jake's makes guests feel the warmth of the holiday season. This retro-themed dive bar won't have you thinking about its modest size or lack of modern features. Rather, you'll become enamored by the legendary location and its great drinks, food and service.
19. Maine: Spring Point Tavern
Credit: Spring Point / Facebook
South Portland residents and local college students tend to frequent Spring Point Tavern, a dive bar with a modest appearance. Come here if you want a satisfying beer and a tasty burger with fries. This location also frequently has open mic nights, so stop by during these times for some free entertainment.
20. Maryland: Guido's
Credit: Guido's / Facebook
Guido's resembles the hole-in-the-wall dive bar travelers have come to know and love. When you visit this bar, you'll get to sit back and relax with a beer in hand. This no-frills establishment also serves great plates of wings for hungry customers.
21. Massachusetts: The Tam
Credit: The Tam / Facebook
This Boston dive bar remains an ideal place to sit and chat with friends for hours. Friendly staff and locals make this spot a welcoming retreat for tourists. Take a seat on the bar and order a few drinks while listening to stories from Boston regulars.
22. Michigan: Banfield's Bar
Credit: Banfield's / Facebook
Banfield's Bar and Grille serves delicious bites to willing tourists and Michigan locals. Here, you can order delicious soups, sandwiches, and burgers that taste better than average dive bar fare. Warm employees and décor help produce a sense of welcome for visitors who stop here.
23. Minnesota: Liqour Lyle's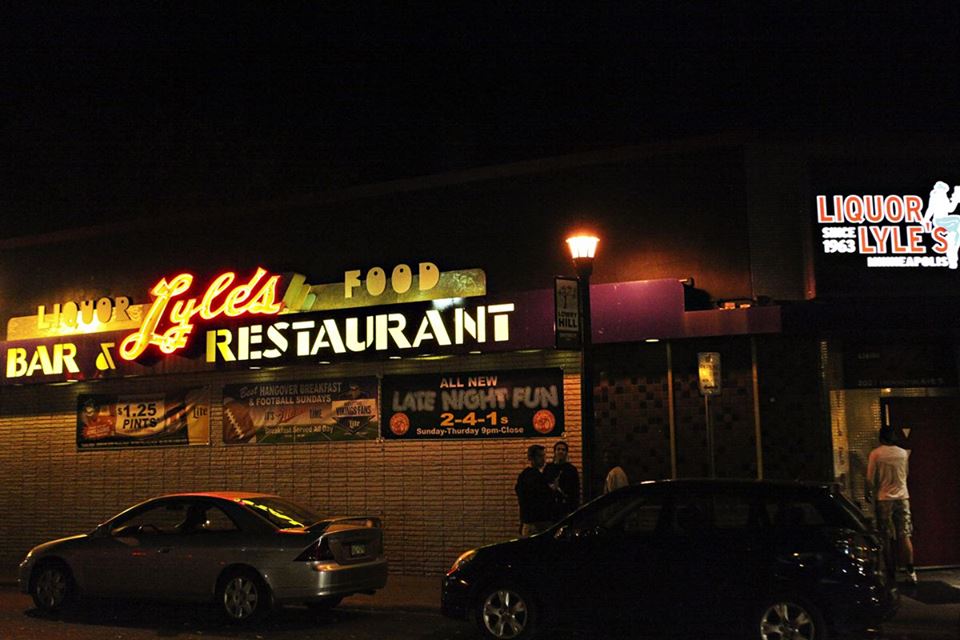 Credit: Liqour Lyle's / Facebook
If you're looking for somewhere to drink top-notch beers, head to Liqour Lyle's in Minnesota. This dive bar offers many different types of beer, alongside an all-day breakfast menu. This location has Happy Hour deals every day, offering 2-for-1 drinks to customers.
24. Mississippi: The Project Lounge
Credit: Project Lounge / Facebook
When you're in Mississippi, check out The Project Lounge. The dive bar represents the perfect place to relax amongst friends all night long. Order a few burgers, as this location specializes in the American food.
25. Missouri: The Hideaway
Credit: The Hideaway / Facebook
This dive bar truly feels like a pleasant retreat into the past. The Hideaway maintains a nostalgic atmosphere, with its live piano playing and quaint décor. Tourists can sit out on the patio and enjoy a refreshing cocktail during their visit.
26. Montana: The Rhinoceros
Credit: The Rhino / Facebook
The Rhinoceros remains an old-fashioned retreat for tourists who come to Montana. You can choose from a number of classic drinks while here. Beer lovers will enjoy their choice of drink, as the dive bar serves over 50 beers on tap.
27. Nebraska: Bud Olson's Bar
Credit: Bud Olson's / Facebook
If you're visiting Omaha, stop by Bud Olson's Bar. This dive bar remains a top choice for any travelers looking to have a traditional bar experience. You'll also find some of the cheapest drinks in the state here.
28. Nevada: Double Down Saloon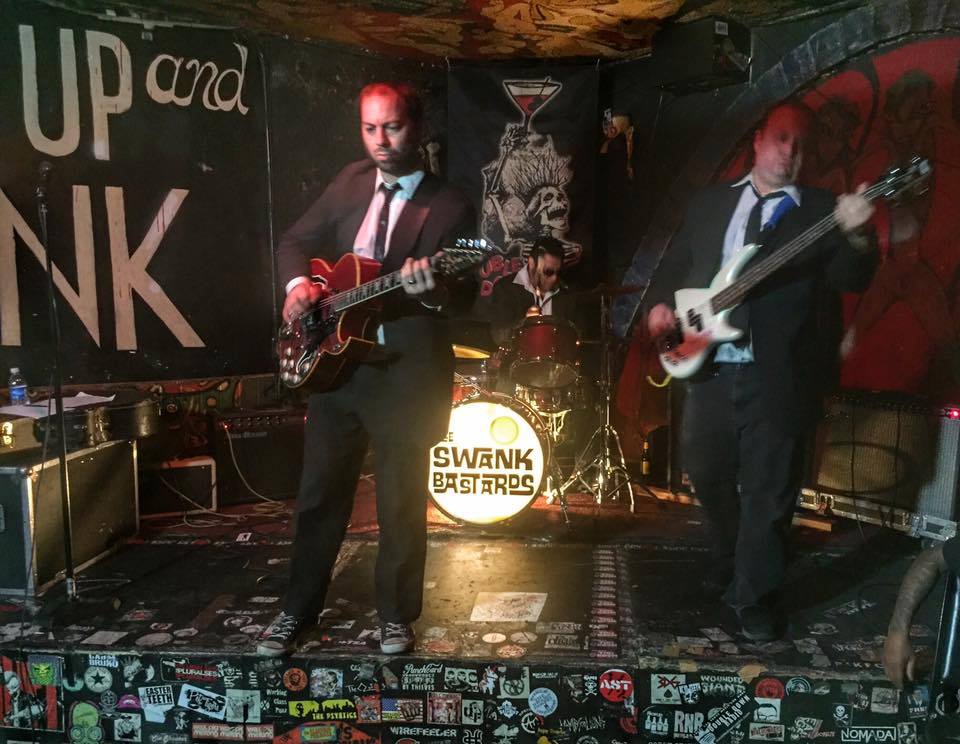 Credit: Double Down / Facebook
Travelers looking for a dark and funky dive bar will definitely want to have a drink in Double Down Saloon. The dimly-lit Nevada spot has murals covering its walls and often hosts live punk bands. Unique drinks like bacon martinis will offer tourists something different in comparison to traditional dive bars.
29. New Hampshire: McGarvey's
Credit: McGarvey's / Facebook
You might confuse McGarvey's with a traditional English-style pub, thanks to its delicious menu items like tater tots. However, this location maintains the typical dingy atmosphere that tourists desire in a dive bar. Spend a few hours inside this bar, listening to karaoke performances and chugging down beer.
30. New Jersey: Great Notch Inn
Credit: Great Notch Inn / Facebook
A family-owned roadhouse, Great Notch Inn maintains a warm and welcoming vibe. As a dive bar, you'll find this to be a quaint hole-in-the-wall place to knock back drinks. Bands from the local area frequently perform, showcasing their talents in rock and blues music.
31. New Mexico: The Matador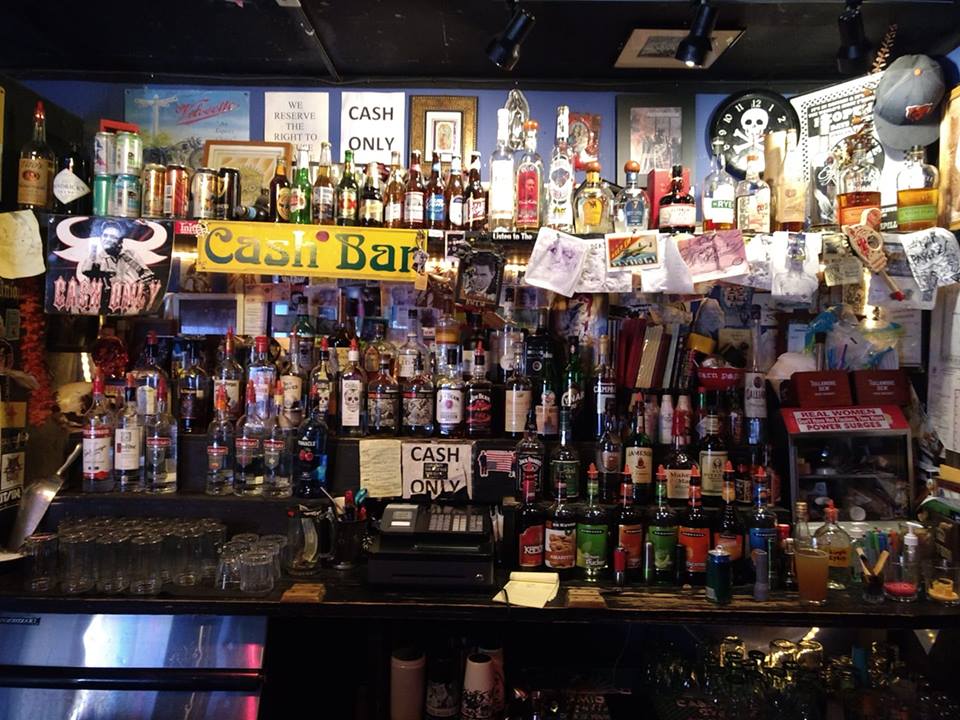 Credit: The Matador / Facebook
Amidst trendier spots, The Matador in Santa Fe, New Mexico remains an example of a traditional dive bar. Visitors have to climb down a dark, narrow stairwell to enter this bar. Punk music blares inside the location, while staff members serve customers non-fussy drinks.
32. New York: Milano's Bar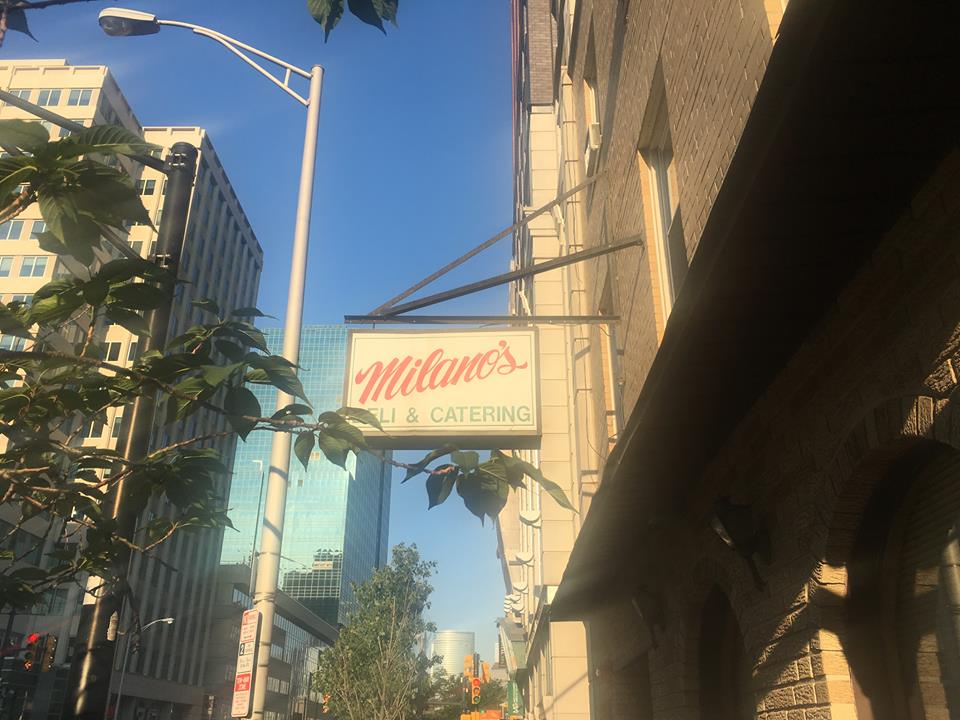 Credit: Milano's / Facebook
Since the late 1800's, Milano's has been serving New York residents and visitors drinks. The unassuming exterior matches a dark interior, providing the underwhelming atmosphere typical of everyone's favorite dive bar. This bar offers reasonable prices on drinks for a New York City establishment as well.
33. North Carolina: He's Not Here
Credit: He's Not Here / Facebook
This famous dive bar remains popular among college students and local residents. Found in Chapel Hill, He's Not Here serves a variety of beers and cocktails to customers in a down-to-earth setting.
34. North Dakota: Empire Tavern
Credit: Empire Tavern / Facebook
Travelers interested in strong drinks at low price points should take a visit to Empire Tavern. The North Dakota dive bar, located in Fargo, offers good drinks and a friendly atmosphere.
35. Ohio: Becky's Bar
Credit: Becky's / Facebook
A modest, relaxed dive bar, Becky's represents a favorite spot in Cleveland for enjoying a few drinks. Munch on tasty pub food while keeping yourself entertained by watching sports, playing arcade games or throwing darts.
36. Oklahoma: Edna's
Credit: Edna's / Facebook
This tiny dive bar gets packed with residents and tourists during its prime weekend hours. Edna's remains famous for its unique cocktail, the Lunchbox, which contains Coors Light, a shot of amaretto, and orange juice. Enjoy this drink from a cool mug while appreciating the lively atmosphere of the bar.
37. Oregon: Reel M' Inn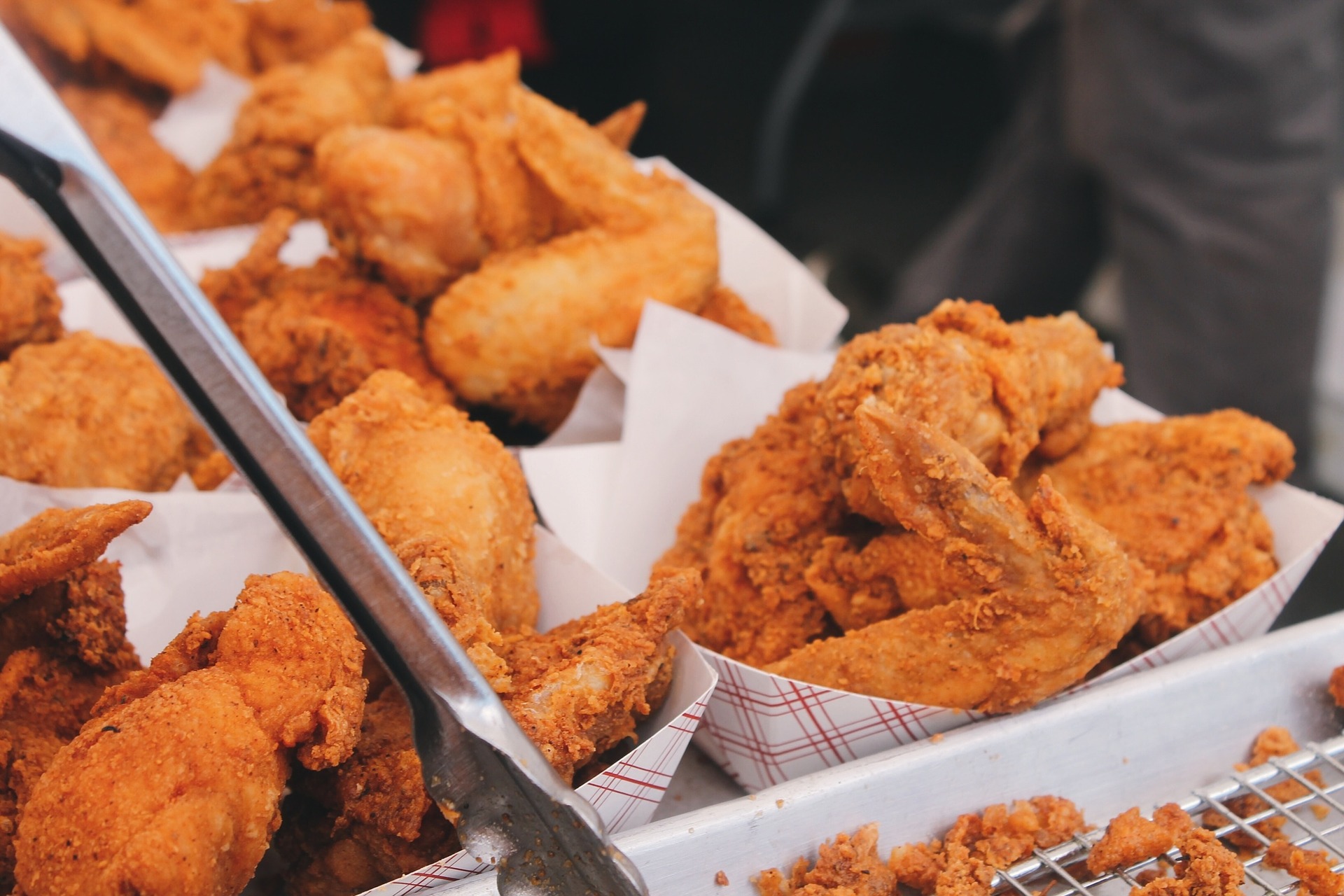 Reel M' Inn in Portland, Oregon remains known to locals as a prime spot for fried chicken and drinks. Fishing décor throughout the space makes this dive bar feel authentic to its northwestern location.
38. Pennsylvania: Gooski's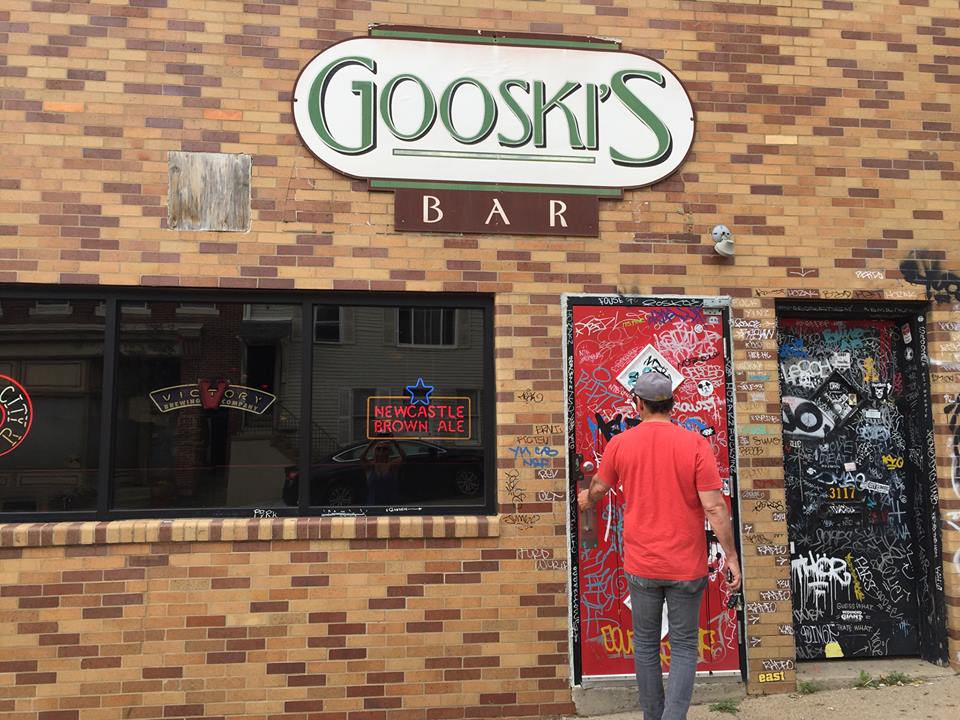 Credit: Gooski's / Facebook
In Pittsburgh, Pennsylvania, tourists can find Gooski's, a traditional dive bar with lots of character. While here, tourists can sip refreshing imported beers and bite into plates of yummy pierogi. Live music and a jukebox give this destination a vibrant atmosphere.
39. Rhode Island: Nick-A-Nee's
Credit: Nick-A-Nee's / Facebook
Animal-loving travelers will love coming to this dive bar in Rhode Island. A pet-friendly dive bar located in Providence, Nick-A-Nee's has a welcoming, relaxed atmosphere. The bar has a patio where visitors can sit and enjoy the weather while listening to live music.
40. South Carolina: The Tattooed Moose
Credit: Tattooed Moose / Facebook
The Tattooed Moose remains a top choice among the numerous dive bars located in South Carolina. Here, you can order alcoholic beverages as well as a variety of delicious bites. This dive bar has even been visited by notable chefs and was featured on the Food Network.
41. South Dakota: The Thirsty Duck
Credit: Thirsty Duck / Facebook
Residents of Sioux Falls, South Dakota frequent this dive bar to sing karaoke and enjoy drinks with friends. The Thirsty Duck has a friendly staff and serves your typical dive bar fare. Music performances often occur on the weekends as well at this establishment.
42. Tennessee: Earnestine & Hazel's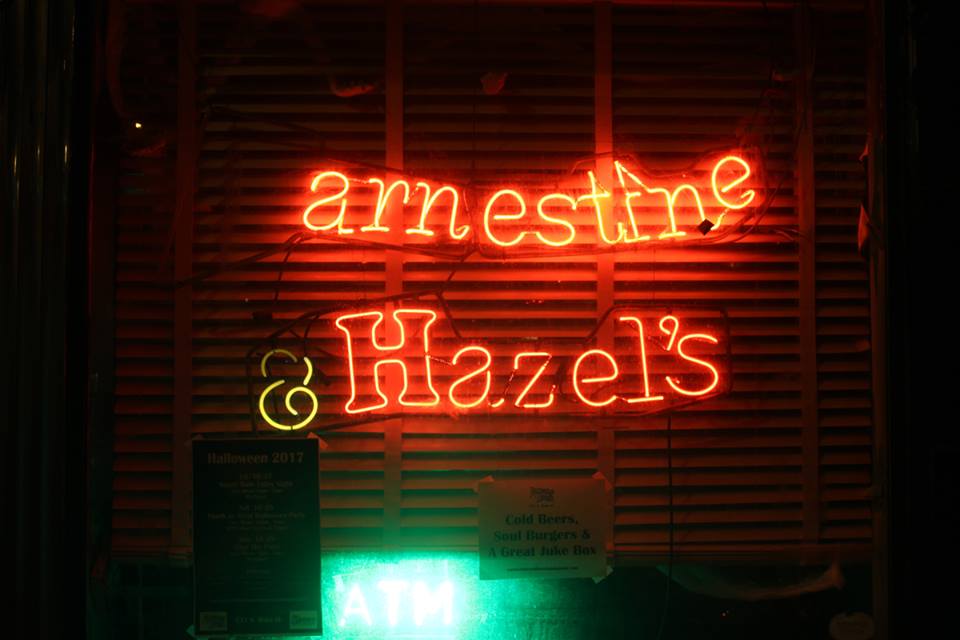 Credit: Earnestine & Hazel's / Facebook
Earnestine & Hazel's represents one of the best bars in the entire country. This Tennessee dive bar has a relaxed setting, despite its reputation for being haunted. While you're visiting Memphis, head to this spot for delicious burgers, drinks, and soulful music.
43. Texas: Lakewood Landing
Credit: Lakewood Landing / Facebook
Wood-paneling and an old-fashioned jukebox make this drinking spot feel like an old-fashioned dive bar at its best. Besides offering a host of drinks, Lakewood Landing, situated in Dallas, also serves some of the best burgers in Texas.
44. Utah: X-Wife's Place
Credit: X-Wife's Place / Facebook
Salt Lake City remains home to X-Wife's Place, a dive bar that welcomes every customer. The hospitable location contains pool tables and jukeboxes, as well as various types of drinks and bar fare.
45. Vermont: Dover Bar & Grill
Nestled away in Vermont, Dover Bar & Grill feels like the perfect place to unwind. Play a few games of pool, air hockey, or foosball while you hang out at this dive bar. Music performed live or by DJs often occurs here as well.
46. Virginia: Lynnhaven Pub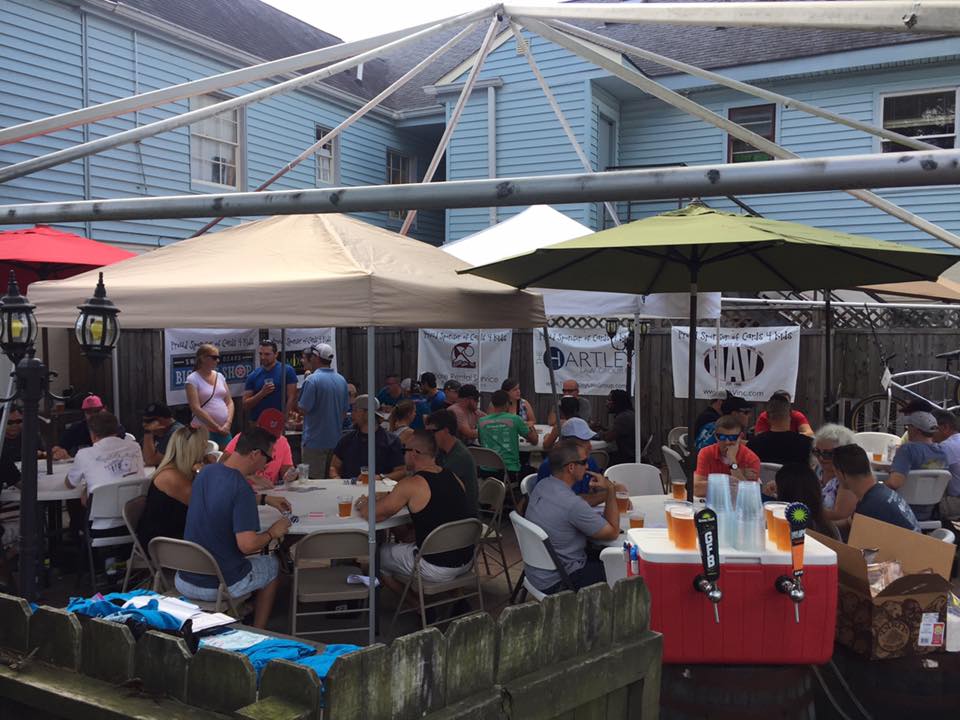 Credit: Lynnhaven / Facebook
Lynnhaven Pub has long been a dive bar staple among Virginia Beach residents. Those who come here can enjoy beer, sandwiches, and plates of BBQ in an unpretentious setting. The BBQ food tastes unique, having been smoked in barrels from nearby breweries.
47. Washington: Blue Moon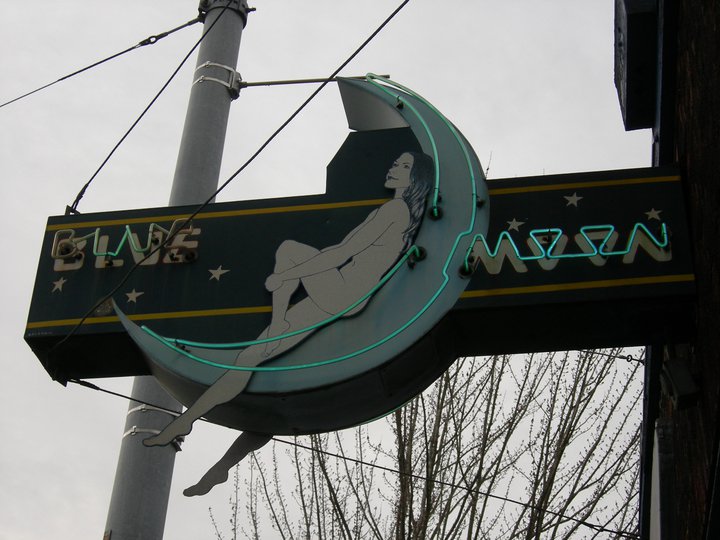 Credit: Blue Moon / Facebook
In Seattle, Washington, tourists can discover Blue Moon, a dive bar that has been providing drinks to residents since 1934. This historic spot has maintained an old-fashioned feel, serving traditional drinks and keeping a rustic appearance. The bar even hosts performances, from comedy acts to live music, throughout the week.
48. West Virginia: Mario's Fish Bowl
Credit: Mario's / Facebook
Mario's Fish Bowl represents a staple for Morgantown residents. The West Virginia dive bar serves delicious drinks, such as beer and sangria, inside enormous glass ice cream bowls. This spot feels quaint and welcoming for visitors used to trendier bars.
49. Wisconsin: Silver Dollar Tavern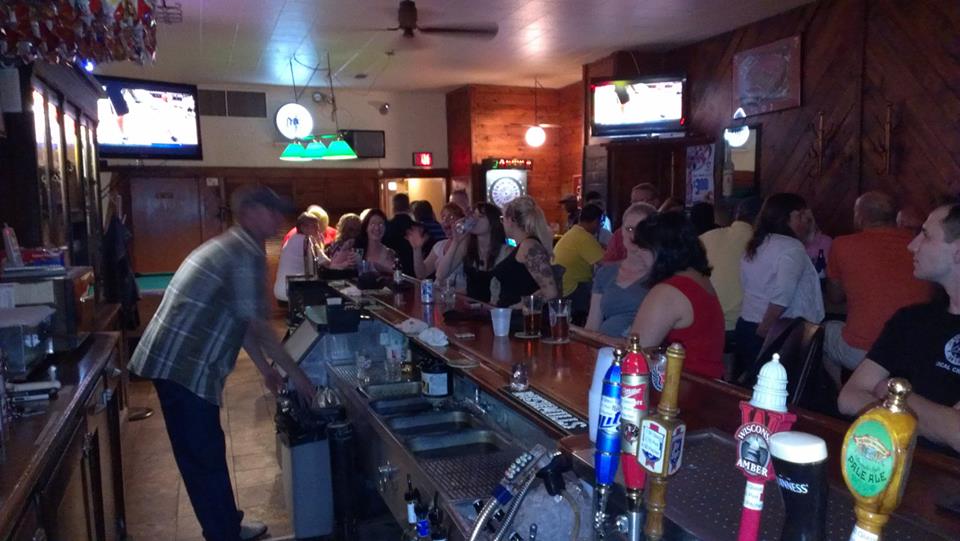 Credit: Silver Dollar / Facebook
Travelers can find all their favorite bar fare on the menu at Silver Dollar Tavern. The Wisconsin dive bar has a relaxing, old-fashioned vibe, making it ideal if you're hoping to escape more excitable spots. Owned by one family since the 30's, this dive bar maintains a ton of Midwestern character.
50. Wyoming: The Virginian Saloon
Credit: Virginian Saloon / Facebook
Within the city of Jackson, Wyoming, tourists may discover a dive bar that reminds them of home. The Virginian Saloon embraces western culture, utilizing old-school décor. The food served here also tastes homecooked and pairs well with classic bar beverages.
Head to an awesome dive bar in every state.
The U.S. remains a top location for travelers who love to visit amazing bars. Each U.S. state contains an array of cool dive bars, making it difficult to know where to go. When you want to start your road trip across the U.S., plan to visit a dive bar in every state. You'll be sure to discover a bar that you truly love.
Related Article: 11 Best Bars in Philadelphia You Need to Visit