Sometimes hidden gems are found in the suburbs. Come with us and explore the best restaurants in Pasadena.
A fascinating combination of old money and blue-collar grit, this town in Los Angeles County is full of fascinating sights and things to do. There is something about a home town charm to its feel; old town offers quaint shops to peak your head into and a slew of red brick buildings lining the narrow streets. The contrast of new and old here is stark and there are eateries that swing in either direction. In our list of the best restaurants in Pasadena, we've gathered finds from all across the spectrum. From a hole in the wall mom and pop joint to classy sit-down style cafes, there is something on this list to suit the needs of every type of traveler.
Here Are Our Picks for the Best Restaurants in Pasadena, California
1. El Metate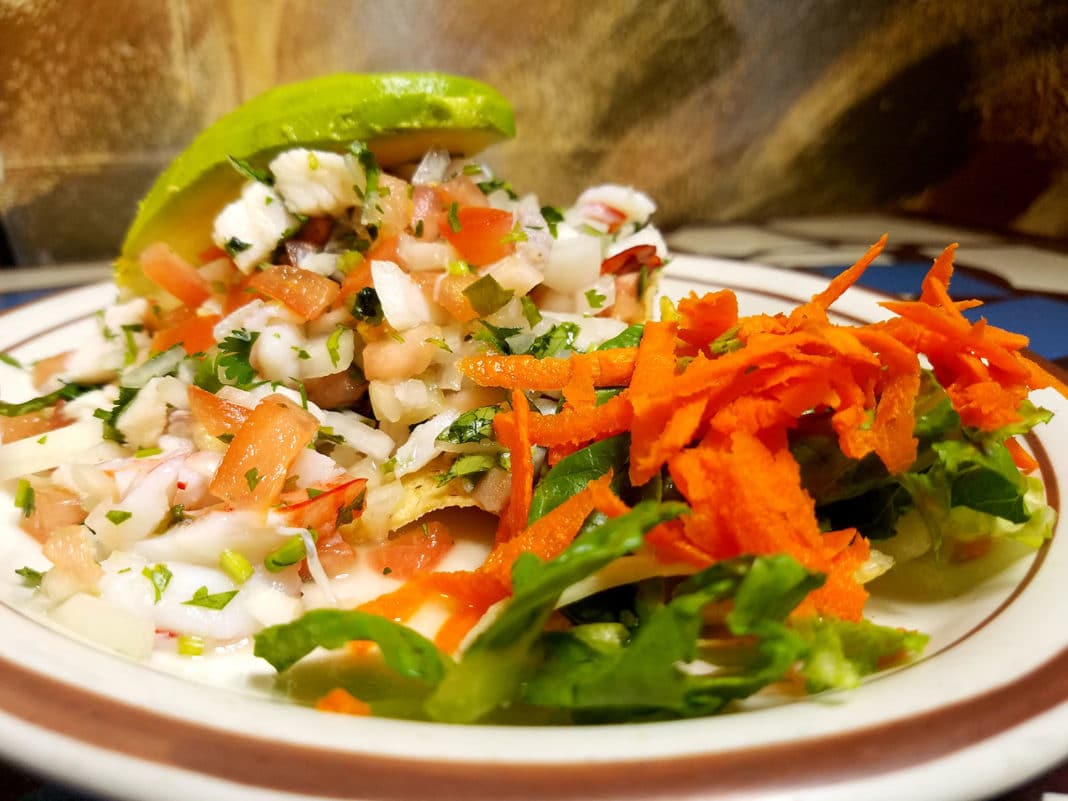 Credit: El Metate
Inside every city in LA County, there's a good Mexican restaurant. That's just a general rule of thumb. While El Metate doesn't follow the standard cookie-cutter image, it follows along similar lines. Come hungry and prepare yourself for heaping portions of steaming refried beans and yellow rice. Here, the entrees are hearty and the meals are the type to leave you in a dreamy food coma. Everything is smothered in sauce -whether it's the enchilada suizas, burritos, or tampiquena.
There are options galore; the menu is nothing short of huge. For those of you looking to save some cash, check out the daily specials. There is a rotating selection of dishes that come with great agua frescas. The food is fantastic but if you're looking for a quiet place to wind down, move along. It's rowdy, loud, and the TVs are always blaring. But it's a good time. Come with your family and the right group of friends and you are sure to have some fun. In our book, El Metate is one of the best restaurants in Pasadena.
2. Roma Market
Credit: Roma Market
Drive to the northern end of Pasadena and you will find Roma Market. Take some time to enjoy your trip; the scenery is gorgeous. As you approach, you'll see the San Gabriel Mountains off in the distance by Lake Street. Keep your eyes open for a tiny, unassuming strip mall. While the city's skyline has changed substantially over the years, this pocket has remained the same. The only thing that has changed is its sign, beckoning travelers in with its simple yet famous creation – The Sandwich. Yes, there is only one.
Step inside and you'll be greeted by quaint sights and friendly locals. Fresh produce lines the walls, pasta is offered in the deli section, and Italian sodas are a welcome, sweet treat. A foodie lover's dream, this is the place of perfect cold cuts, cheese, and a touch of olive oil. There is a magic to the simplicity of it all, proving that quality ingredients will always trump dramatic themes.
3. Lincoln
Credit: Lincoln
Welcome to one of the best restaurants in Pasadena. A place to gather, relax, and share food, Lincoln is a treasure among the locals. A chic warehouse space, it's home to the Little Flower Co., a spinoff selling freshly baked pastries. Even though it's only been around since 2014, it feels like it's been a part of the community forever. There's a certain draw about this eatery. It's the type of place that pulls in well-dressed 20-somethings and those with a passion for photography.
A light and airy space, it's the perfect place to pull up a seat, grab a good book, and enjoy your company. You'll find a big menu with plenty of appealing options to choose from. Think delicious breakfast items, fresh salads, and comfort food sandwiches.
4. Lucky Boy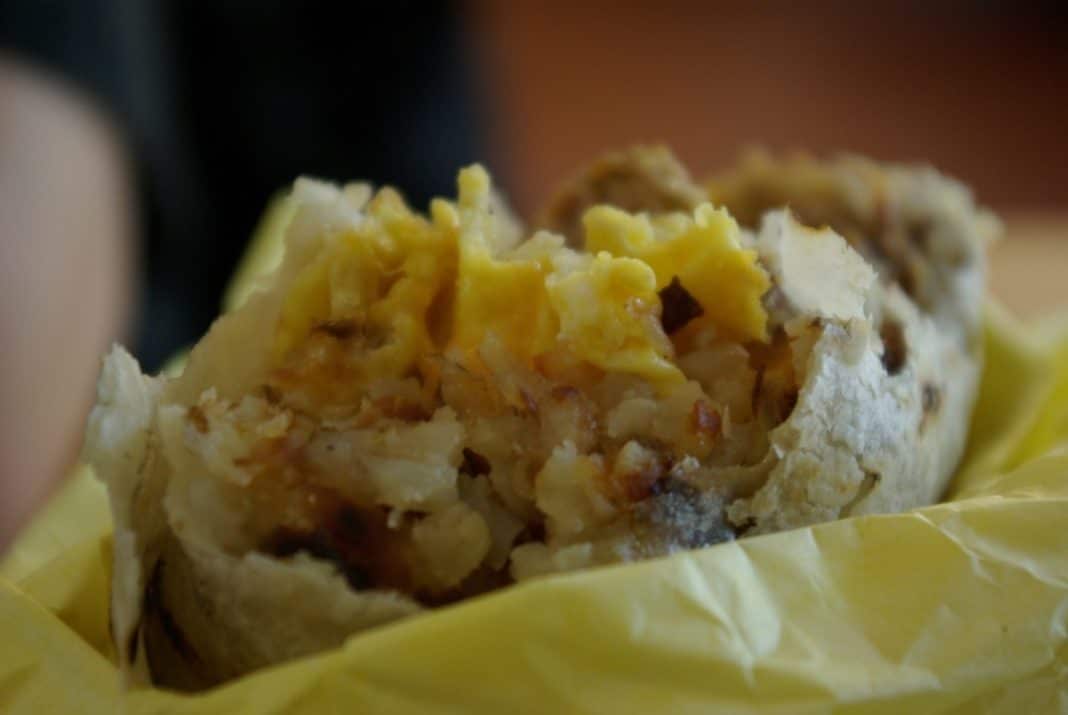 Credit: Lucky Boy
It's all in the name. For those who grew up in Pasadena, Lucky Boy is the legendary place to be for breakfast. You can't go wrong with anything on the menu. Where else can you get the most delicious breakfast burrito at 1:30 am? This titanic-sized meal is stuffed to the hilt with mouth-watering eggs, bacon, potatoes, and cheese. We swear it weighs as much as a small child. The ratios here are substantial, to say the least, so come hungry and don't eat for hours before. Pour some fresh salsa on top and prepare to dive in and face the consequences (aka the biggest post-meal nap you will ever need). Just be warned. You will find yourself wanting to come back for morning after morning. The habit doesn't die hard.
5. Pie'n Burger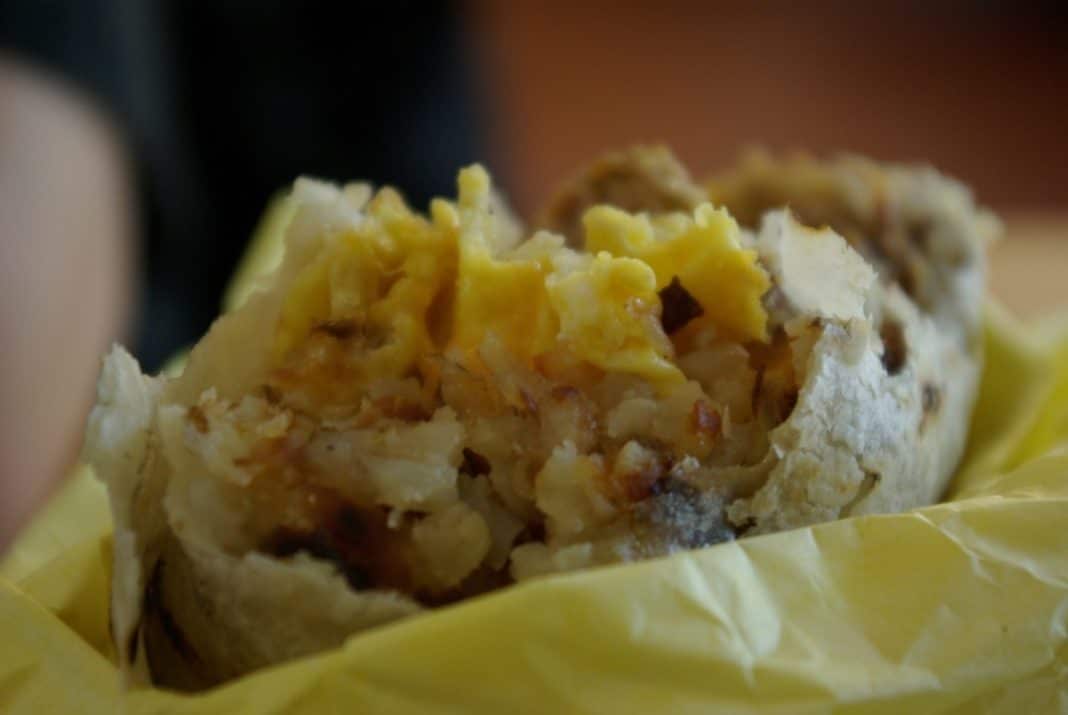 Credit: Pie'n Burger
Take a step back in time at one of the best restaurants in Pasadena, Pie'n Burger. Everything from the signs on the doors to the old fashioned uniforms the cooks wear. All of the aesthetics point back to the nostalgia era; perhaps this is what keeps guests coming back again and again. Come and get a hearty meal along with a flashback to the good old days.
Even the food is old-school. Classic, simple burgers dripping in thousand island dressing offer a rare treat. The breakfast is a great way to get a feel for the place. Order a greasy omelet served up with cubed ham, cheese squares, and delicious house-made salsa. Of all of the best restaurants in Pasadena, the Pie'n Burger has to be one of our favorites.
6. Mediterranean Cafe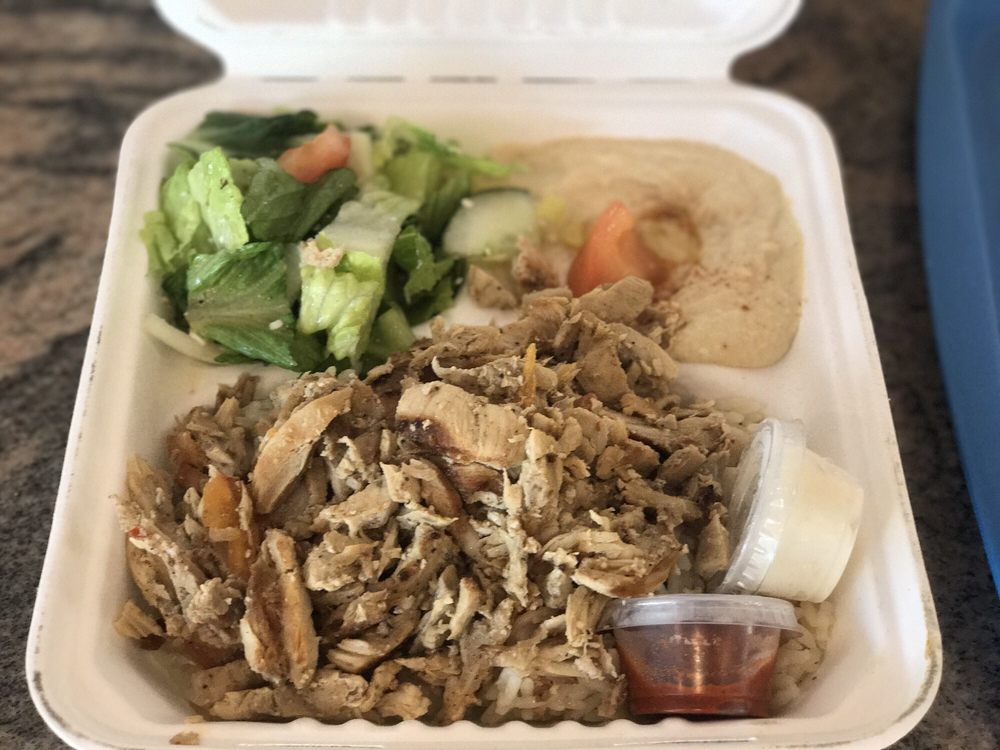 Credit: Mediterranean Cafe
When you're in a food rut, branch out a little bit. There is nothing more refreshing to add to your palette than Mediterranean food. This cafe has just what you need to kickstart your appetite again and engage in healthy eating habits. While many of the locations in Pasadena serve hearty, comfort foods, the Mediterranean Cafe has some menu items that you can actually feel good about eating. If you plan on going during lunchtime, be prepared to wait or get there as soon as you can. It's not uncommon to find a line out the door, winding down the street. It's clear to see that this is one of the best restaurants in Pasadena.
One of our favorite items on the menu is the chicken shwarma. Flavorful and plentifully seasoned, it packs a punch in the best of ways. Garlic sauce is drizzled over the top and a sea of fresh veggies is served along with it too. The beef kebabs are another great option if you are feeling hungry. It's important to note that they close early on Saturdays and are closed entirely for the day every Sunday.
7. Himalayan Cafe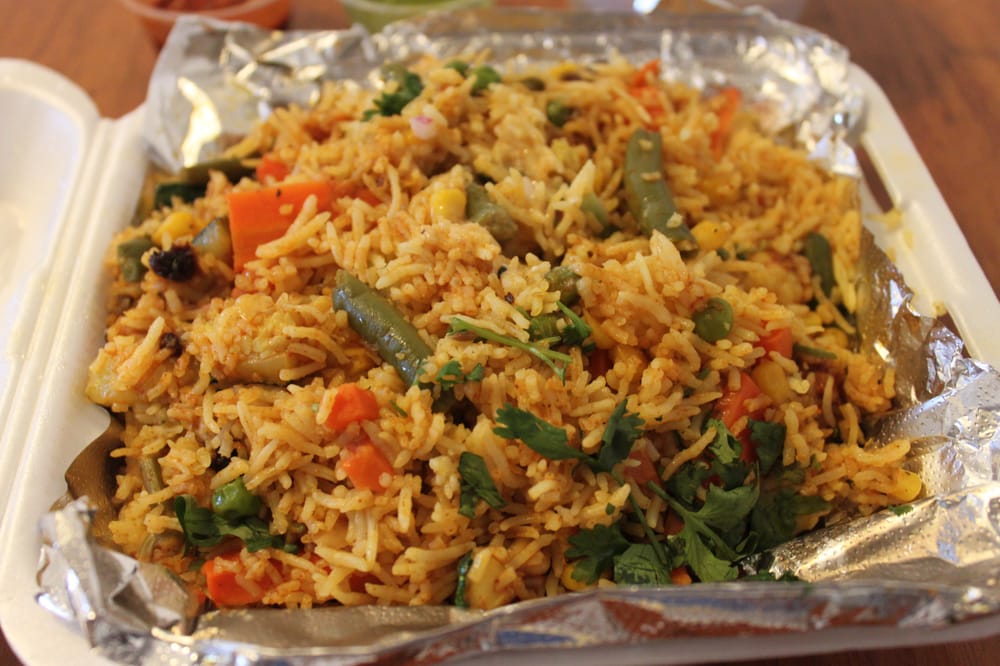 Credit: Himalayan Cafe
Are you craving different flavors? Check out this international scene. The Himalayan Cafe is one of the best restaurants in Pasadena. Here, you will find various Indian, Tibetan, and Nepalese dishes served up in a warmly decorated spot teeming with original art. You'll find this humble spot right on the southern edge of Old Town, close enough to all of the top activities and attractions you will want to see during your visit.
Come with an open mind and prepare yourself to try out some new flavors and experience new textures. It is safe to say that the menu here is anything but ordinary. Adventurous travelers and foodie fanatics will fall in love with this place. It truly is something special. Plump Himalayan dumplings (aka momo) are perfect additions to the spiced meats hot out of the oven. Many of the dishes reflect the traditions of their Indian counterparts. Warm, earthy flavors are brought out in the best of ways.
8. Union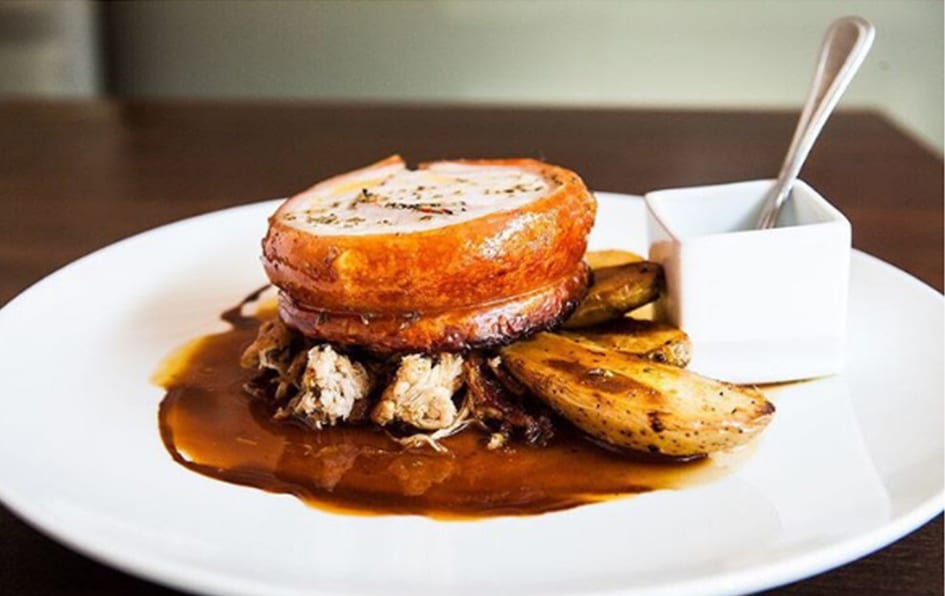 Credit: Visit Pasadena
For some of the best cooking you could hope for in Pasadena, come on out to Union. Over the past few years, this place has become increasingly popular. It's hard to find hidden gems in this city anymore. Once a place has been discovered, news spreads fast. Union is one of the ones that truly lives up to the hype. A small, folksy-type space, it is decorated with various quotes from Alice Waters. The menu is fascinating and seasonal. Make sure to make your reservations in advance if you want to eat here; they are tough to get. After all, with scrumptious options like giardiniera and olive oil cake, there's a reason the locals and travelers come flooding in.
9. The Raymond Restaurant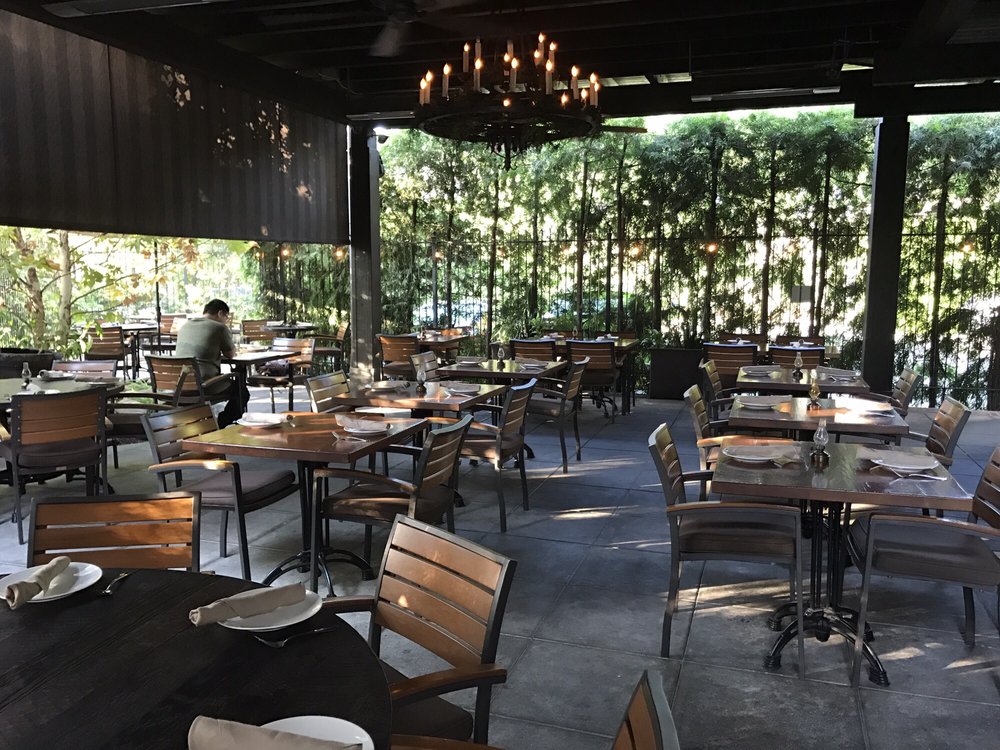 Credit: Raymond Restaurant
Everybody loves Raymond (* badumpshh*). For those who don't mind spending a little more, the Raymond Restaurant offers travelers and locals alike a good slice of the high-society life. Even if you don't have a big budget, it's fun to sneak in appetizers or drinks for brunch. Since this restaurant is built into peak Pasadena, it's set in a picturesque cottage with oh so much history.
Keep your eyes open for a driveway tucked away in the greens and make your way to the unmarked door. We swear you will feel as if you've been invited to a fancy party. Whether you decide to come for drinks, an indulgent brunch, fried chicken sandwiches, or a sit-down dinner, you are guaranteed to have a good time. After all, this is one of the best restaurants in Pasadena. Everything is prepared just perfectly and we have to say the handcrafted cocktails whipped up at the 1886 bar are nothing short of phenomenal.
Plan Your Trip to Visit the Best Restaurants in Pasadena, California
We hope you enjoyed reading our picks of the best restaurants in Pasadena to grab a bite and brew. As you can see, this gem offers a variety of places to choose from. From casual food to fancy dining and international cuisine, there's surely something here for all tastes. There are so many things to do in Los Angeles County for the curious traveler.
Take time to enjoy the best restaurants in Pasadena. Beyond the old town and main tourist attractions lies a diverse vibrant, and culturally rich city to be explored. See it all – hip bars, buzzing markets, and a flourishing art scene. While it may be tempting to hit up all of the hot spots at the top of Google search results, go a little off the grid.
While we recommend visiting at least one mom and pop shop restaurant for the experience, our favorite locations are the understated locals' favorites. If you really want to get a good feel for the culture, check out charming small cafes and quirky artist's bars. Diving into the heart of Pasadena will make your trip memorable and who knows, maybe you will make a few new friends along the way too.
You'll find the best places and make the best memories when you don't have a plan. Try not to travel with too much of a sense of anticipation. Let the city guide you. Be excited by the unexpected. Try something new. Push your limits. More often than not, you'll be pleasantly surprised at what you find.
While you're there, why not take a little road trip and see the state? From the natural beauty of the landscape to burgeoning metropolises, this state is not short in the adventure department. Regardless of what kind of vacation you are seeking, there is truly something here for every type of traveler. Are you ready to visit the best restaurants in Pasadena? From exploring the top things to do to scoping out the foodie scene, or catching up on some much-needed R&R at a great all inclusive California hotel, you'll find it all here.
If you've been to Pasadena before and have some recommendations for us on where to eat, let us know. We always enjoy learning about new places and your favorite spots – even if they didn't make the list. Which one of the restaurants on our list would you like to visit the most? Feel free to let us know some of your favorite stops and hidden gems you found along the way. We'd love to hear them.
Related Article: The 10 Best Italian Restaurants in Los Angeles