Enjoy some favorite Southern foods as well as creative new options at these best restaurants in Charleston SC.
Charleston SC has a great food scene. With the innate southern hospitality born here, these best restaurants in Charleston SC share a desire to please your soul with their scrumptious cuisine and kind attention. At these best restaurants in Charleston SC, enjoy some traditional southern fare, and some creative, new southern comfort food-inspired cuisine. But that's not the only option here in Charleston. There's some great Mexican, and French, and we'll point you to our two favorites below. Additionally, there's great barbecue, sushi, and late-night biscuits to try out in this beautiful city!
Even better, make Charleston a stop in your foodie's dream bucket list of restaurants in southern towns. If you love these restaurants in Charleston SC, you'll want to check out these restaurants in Savannah, too.
Magnolia's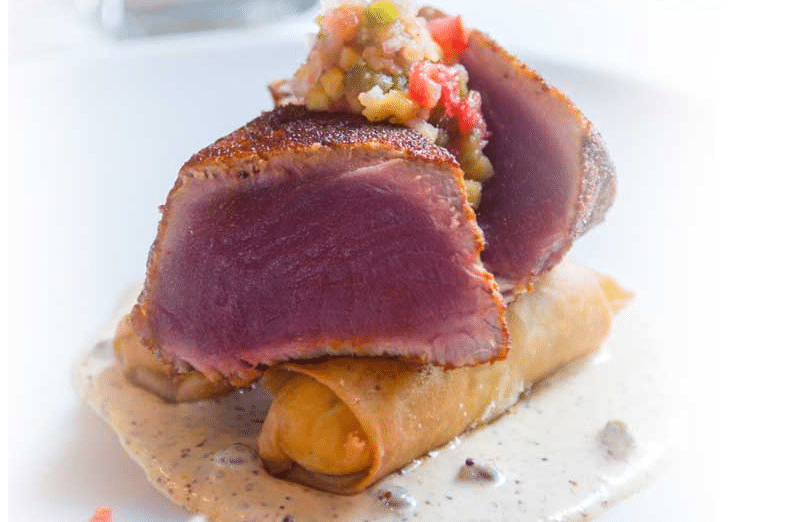 Credit: Magnolia's
Magnolia's lives up to its name as the lovely, iconic blossom of the south. Here at Magnolia's, the fried green tomatoes and the lowcountry bouillabaisse are the best of the best. This fine southern dining restaurant's chef (Kelly Franz, executive chef and her team) serve up the classic favorites, and creative new options, in a talented way. The petite filet and crab cake or the sweet chili rubbed Ahi tuna show this off. Plus, with sides such as jalapeno peach coleslaw or sorghum BBQ boiled peanuts, it's easy to be pleasantly surprised at Magnolia's. Even better, Magnolia's is open for brunch (on Sundays), lunch and dinner. Their own executive pastry chef, Mallory Ellis, creates some fantastic desserts and pastries such as creme brulee, lemon blueberry cake, or peach cobbler bread pudding. Head to Magnolia's to truly experience a delectable taste of the south at this fine dining restaurant!
Coda Del Pesce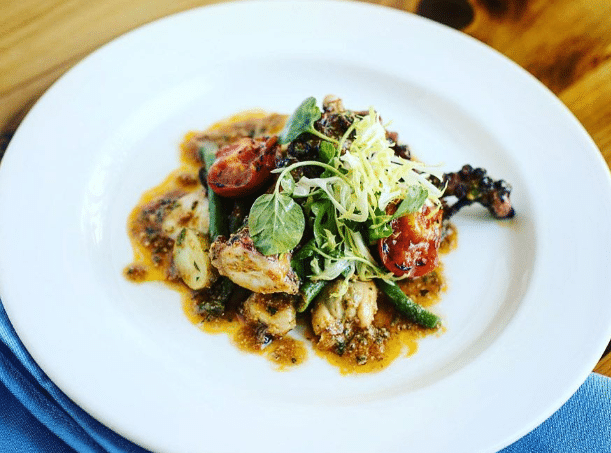 Credit: Coda Del Pesce / Facebook
Though not quite in Charleston, SC, this amazing contemporary Italian restaurant makes the short trip over to Isle of Palms worth it. The location is just above Sullivan's Island, and that means you'll have fantastic views while you dine. Look out over the dunes, ocean and Sullivan's Island while you delight in some scrumptious seafood and homemade pasta. The interior is sophisticated, modern, yet cozy, leaving plenty of glamour for the beautiful views through the windows. There is even an outside deck so you can feel the ocean breeze, surrounded by Italian topiaries under the arch. Enjoy a dinner that's only the freshest of ingredients, with a menu that changes accordingly. Of course, enjoy some Italian wines while you dine. Coda Del Pesce's location makes it perfect for an after-dinner stroll in the sand, or down the palm-tree lined streets.
Callie's Hot Little Biscuits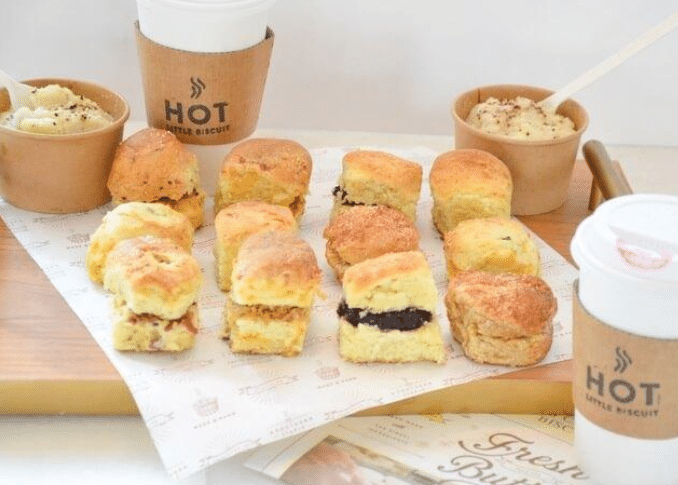 Credit: Callie's Biscuits
You simply can't head to the south and not get your fill of some scrumptious biscuits! This southern staple is made by hand here at Callie's. They actually sell their biscuits in stores and online. However, Callie's Charleston Biscuits is also now one of the best restaurants in Charleston SC. With two locations in Charleston (and one in Atlanta), you can get a tasty version of Callie's biscuits for breakfast, lunch, or a late-night snack. Try their signature biscuit bowl and slow cooked grits, or the pimiento cheese sandwich. Additionally, you can choose any addition to your biscuit (or biscuits) such as: whipped cinnamon butter, veggies, bacon, ham, honey, or jam. Callie's Hot Little Biscuits is open weekdays until 2pm. However, on weekends they will stay open until 2am, which makes them a great wrap up for the night out in Charleston! Yummy biscuits when you want them!
Fig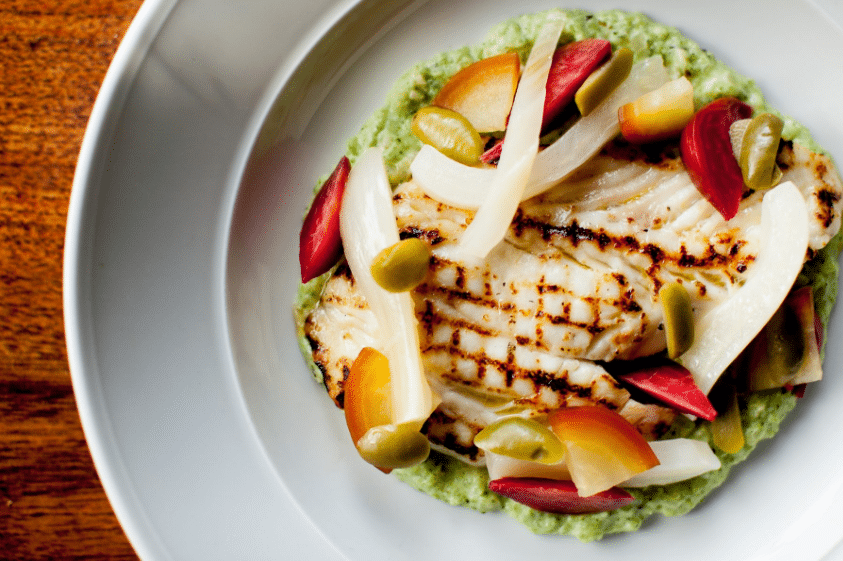 Credit: Fig
Wow, If you're in Charleston, make plans ahead of time to get to Fig for at least one dinner (you'll likely want to return), since this is one of the best restaurants in Charleston SC. They have it all here at Fig: an incredible menu with the freshest ingredients artfully prepared for you, a lovely, modern, hip atmosphere, and great service. Enjoy appetizers such as Ricotta Gnocchi alla Bolognese with mint and Parmesan. Try an entree such as the sauteed wreckfish or the mustard crusted amberjack. Pair that with some of the best "mashed potatoes" (Yukon Gold Potato Puree) or the skillet burgundy okra with buttermilk and benne (seeds that first came to Charleston's shores 300 years ago). As if that's not already summoning your taste buds over to Fig, know that the ingredients are the freshest, and the menu changes according to the seasons and availability.
Therefore, Fig is one of the best restaurants in Charleston SC thanks to its creative dishes, simple, modern dining room, and truly scrumptious, wholesome meals. Oh, and before you leave! Don't forget about the Butterscotch Pot de Creme with soft whipped cream and amaretti for desert!
Minero
Credit: Minero
Minero's one of the great restaurants in downtown Charleston SC. They serve dishes inspired by Mexican cuisine, and it's not pretentious nor is it overpriced. That's what makes it a great option for a meal while you're exploring downtown. However, know that award-winning chef Sean Brock makes sure that your Mexican dish is anything but bland, boring, or over-salted. In fact, to prove Minero's dedication to serving up the best, listen to this! The Minero team tasted many varieties of corn just to choose the perfect one for the tortillas. The corn is ground in house, for a truly authentic and delicious tortilla. Even better, Minero seeks to support independent farmers in Mexico. Menu items include; Charcoal grilled chicken wings doused with Valentina, fried catfish tacos (and plenty of other delicious taco options to choose from). Also, check out their happy hour, for some yummy margaritas and fantastic guacamole.
Circa 1886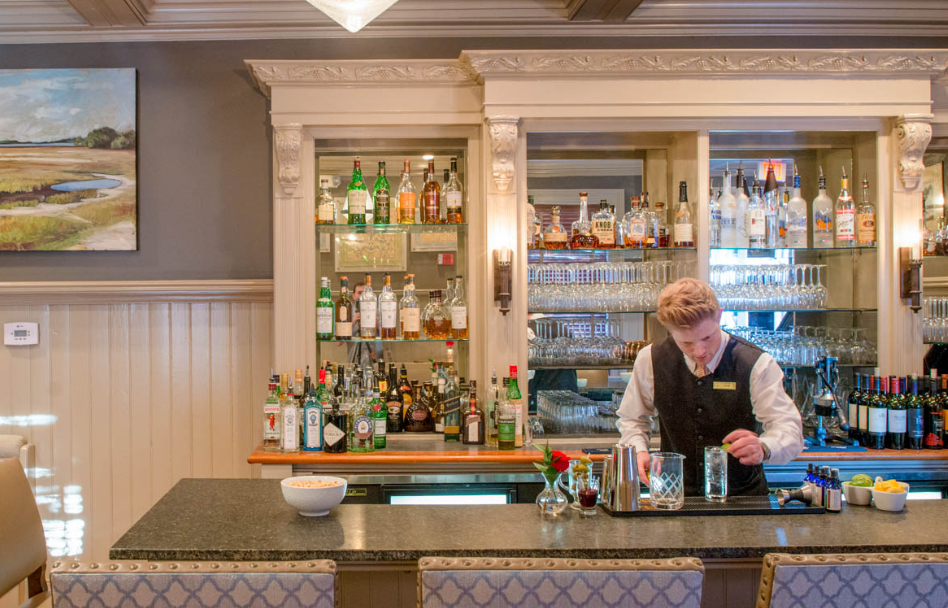 Credit: Circa 1866
If you're looking for a beautiful, elegant, glamorous, super cute southern dining experience, Circa 1886 is all that. You'll be welcomed in through the pathway of the garden, into a beautiful dining space that's romantic, and both refined and cozy. The building was once the original carriage house of the Wentworth Mansion. If you're lucky, you can dine in one of the booths with an original arched alcove. Chef Marc Collins works to collect local ingredients, and present a delicious meal that will be spectacular. And the food, advertised as "both modern and comforting," will make the dining experience superb. Enjoy options of dished such as coffee brined antelope, spicy benne crusted duck breast, or lowcountry field pea cassoulet. Save room for the "sweet finish" as advertised on their menu, such as the banana split ice cream sandwich (a blondie, bruleed banana, and Chantilly cream).
The Obstinate Daughter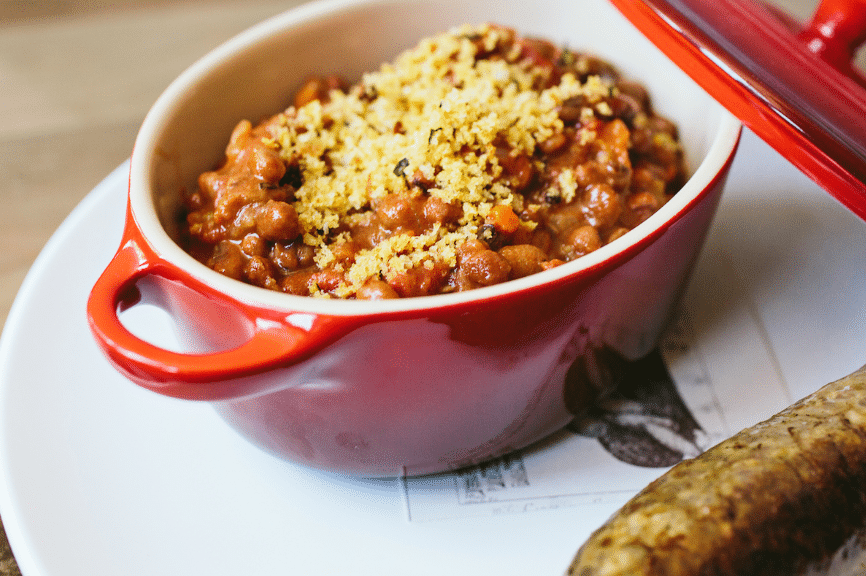 Credit: The Obstinate Daughter
Intrigued by the name? We were, too. Apparently it's a tribute to the history of the Revolutionary War history on Sullivan's Island. Which, by the way is where this restaurant is located. Sullivan's Island is just across the bay, east of Charleston. Head over for brunch on the weekends, or lunch or dinner. You can choose from an extensive lists of plates (start with the "Obstinate Bread" with butter bean puree), or peach and prosciutto, and move up to main plates such as chicken with Carolina rice and curry, swordfish Sicilian. Additionally, the menu continues to offer various pasta dishes, and fancy pizza options. Therefore, it's a great place for everyone, with so many delicious menu options. Plus, the setting is lovely; it's a two-story space that looks like a modern southern beach house with a driftwood paneled ceiling.
The Macintosh
Credit: The Macintosh
This farm-to-table American cuisine restaurant features the specialties of executive chef Jeremiah Bacon. They're open for dinner, cocktails (happy hour and late on weekends), and brunch on Sundays, too. The menu changes daily, but you can expect to find a scrumptious assortment of appetizers and main dishes that reflect southern fare, and are creative and delicious renditions. There's the intriguing bone marrow bread pudding that many return for, and the Mac burger that is ever-so popular. The Bacon Happy Hour is popular, too, and for good reason. The outdoor patio space features lots of greenery and herbs and plenty of shade.
Home Team BBQ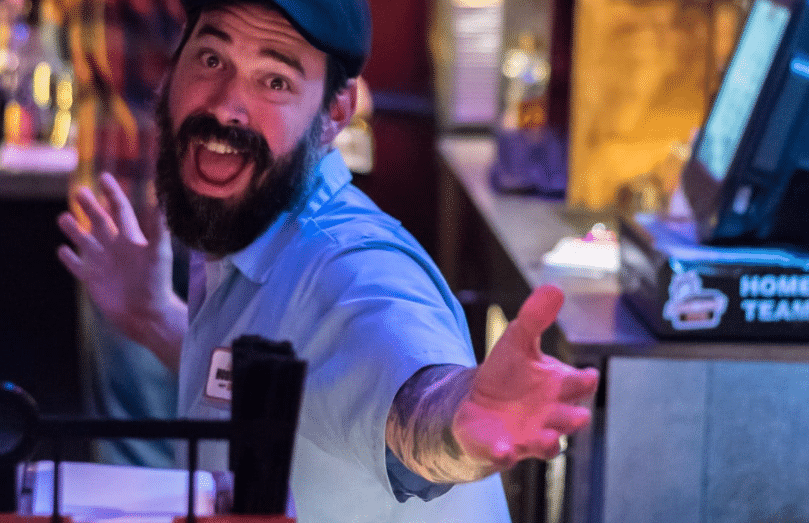 Credit: Home Team BBQ
This barbecue joint is one of the best restaurants in Charleston SC to taste some of this great southern staple food. It all began when Aaron Siegel turned a neighborhood gas station into a bbq joint. Siegel and his team are proud of the evolution of their barbecue, a process of perfecting some incredibly delicious meat. The menu is extensive: tacos, snacks, sandwiches, salads, combo platters, and options for sides. However, we suggest "The Board," a whole platter served family style with wings, ribs, pulled pork, sausage and turkey. Plus, you get to pick some extras and sides to throw in. And then, there's a great wine, beer and cocktail list, too, and that makes Home Team BBQ a fun place to hang out. They have a whole late night grub menu, and they're open until 1am.
Rue de Jean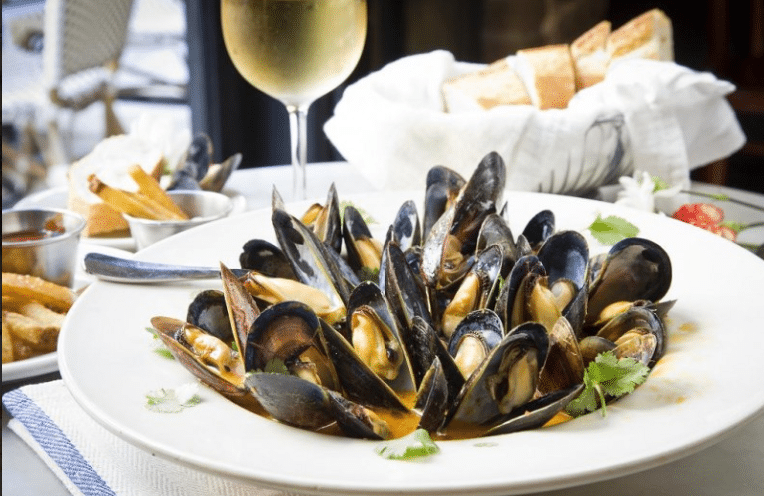 Credit: Rue de Jean
Head over to this two-story old brick warehouse (built in 1880), and enjoy some of the best French cuisine in Charleston SC. They are open for lunch, dinner, brunch and drinks (a great wine, beer and cocktail list). We were thrilled to see that this bistro-style restaurant has a surprising menu mix of French cuisine, seafood…and sushi! (Even better, it's good sushi!) There are plenty of options on the menu to please all taste buds, and it's hard to go wrong with anything at "Rue." The bar is a fun place to sit and sip a drink, too. Also, there's pet-friendly seating on the outside patio, and we're always fans of places that offer this!
These best restaurants in Charleston SC will be sure to please!
Whether you're a local or a weekend tourist, these best restaurants in Charleston SC are sure to please. Between the historic old buildings that many of these are set in, and the award-winning chefs, your meal times can become a favorite experience in Charleston. If you're up for exploring more of South Carolina, check out this other super cute favorite town: Greenville, South Carolina and the things to do there.
Related Article: ​10 Best Restaurants in Myrtle Beach for Your Foodie Cravings​​​