If you love Mexican restaurants as much as we do, you're in for a serious treat. No matter where in the United States you are, scouting out the local Mexican food is an absolute must. They don't need to be south of the border to be both authentic and delicious. We've compiled a list of 9 of the best Mexican restaurants in the U.S. for you to try next time you're in one of these cities.
1. Flores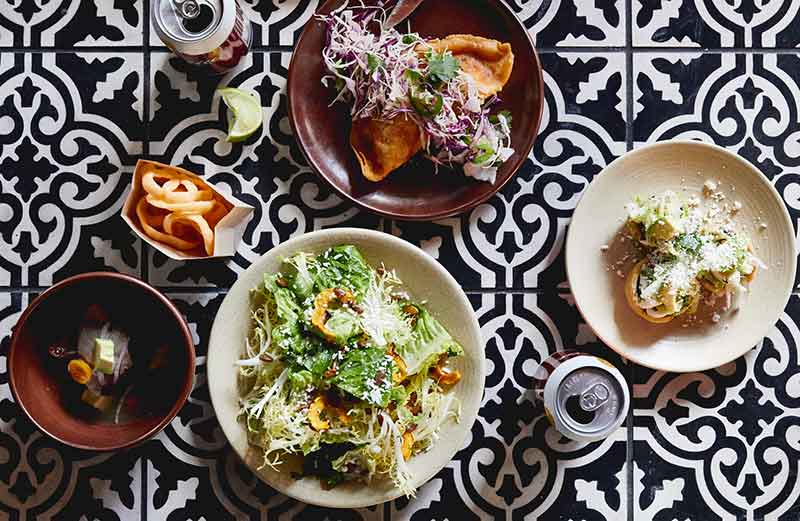 In San Francisco? You'll want to hit up Flores before you leave—especially if you have a thing for traditional Mexican food. You'll get all the classics, but with a quality that you've yet to experience. The food at Flores is inspired by authentic family recipes straight from Mexico, so this is the real stuff. Plus, they make their tortillas in house daily so you are always getting fresh! This Mexican restaurant is also a great spot for every budget as the main dishes range from $6 to $29. No need to worry about whether you'll break the bank here—you'll find something delicious at every price.
2. Empellon Cocina
Empellon Cocina is one of three restaurants that belongs to the Empellon restaurant group, and we love it. Located in NYC, Empellon Cocina is committed to using Mexican food as their inspiration for their dishes. but it is certainly not one of your typical Mexican restaurants. You'll taste exquisite food that has its roots in traditional Mexican cuisine but features a unique and modern twist. So if you're looking for something different, go to Flores and get something like their Lamb Sweetbreads or their Spit Roasted Beef Tacos.
3. Cosme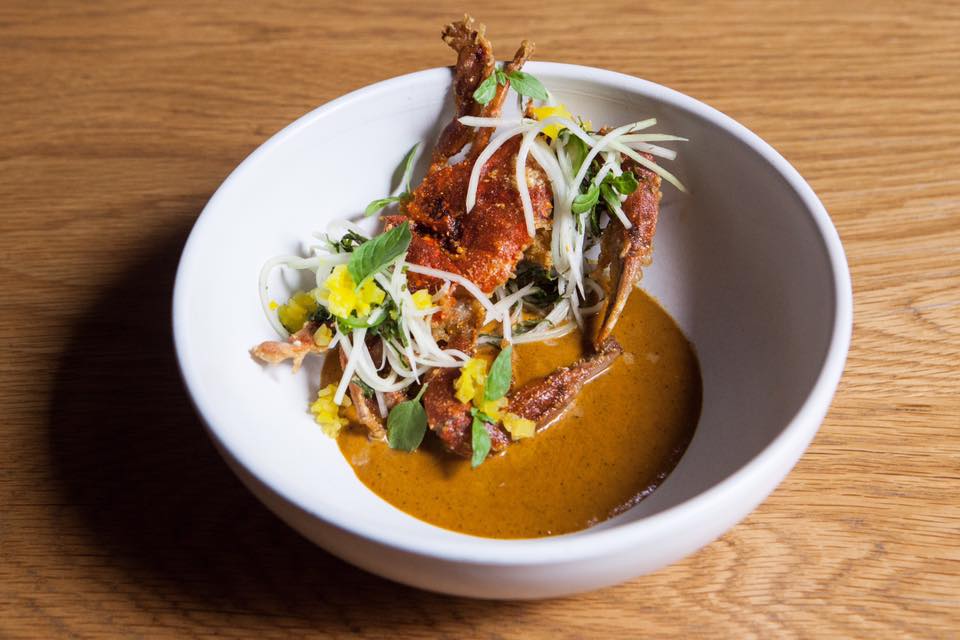 Cosme is another must-visit from our list of best Mexican restaurants for many reasons—one being the rich experience of Chef Enrique Olvera. Having attended the Culinary Institute of America and opened multiple restaurants and cafés in Mexico, Olvera has credentials and experiences that promise (and deliver) authentic, delicious, and creative dishes that are to die for. Another reason that Cosme is a non-negotiable restaurant to try is for its emphasis on local food. You'll be enjoying dishes made with seasonal ingredients that come straight from the Hudson Valley, so the menu is everchanging to incorporate the appropriate ingredients with each new season.
4. Tacos, Tequila & Whiskey
The name says it all (well, most of it anyway), and yes, one of the best Mexican restaurants is located in Denver, Colorado. If you don't believe us, just take look at their many awards! Previously called Pinche Tacos, it started out as a food truck in Denver. As their popularity increased, they decided to move to a physical restaurant and continue offering what they call "modern Mexican street food." If you love tacos and quality tequila and whiskey, then this unique spot will be your new favorite. Plus, these aren't any ordinary tacos. For example, order Tacos Asada that feature skirt steak marinated in citrus, avocado, and cotija cheese for just under $4. That's what we call bold, unique flavor and a bang for your buck!
5. Topolobampo
Next time you're in Chicago, don't miss out on Topolobampo. This is the Mexican restaurant that you should go if you're looking just as much an unforgettable experience as you are unforgettable food. At this award-winning restaurant, you can enjoy a five- to seven-course meal to create your very own tasting menu, featuring the courses of choosing. Want to leave the decision making up to the chefs? Go for The Perfect Seven and be surprised by a hand-picked, seven-course meal customized by them instead. But don't worry—if you're not feeling up for such a large meal, you can just go with one. Topolobampo is your place to go for an artsy experience with a contemporary take on Mexican cuisine.
6. Casa Enrique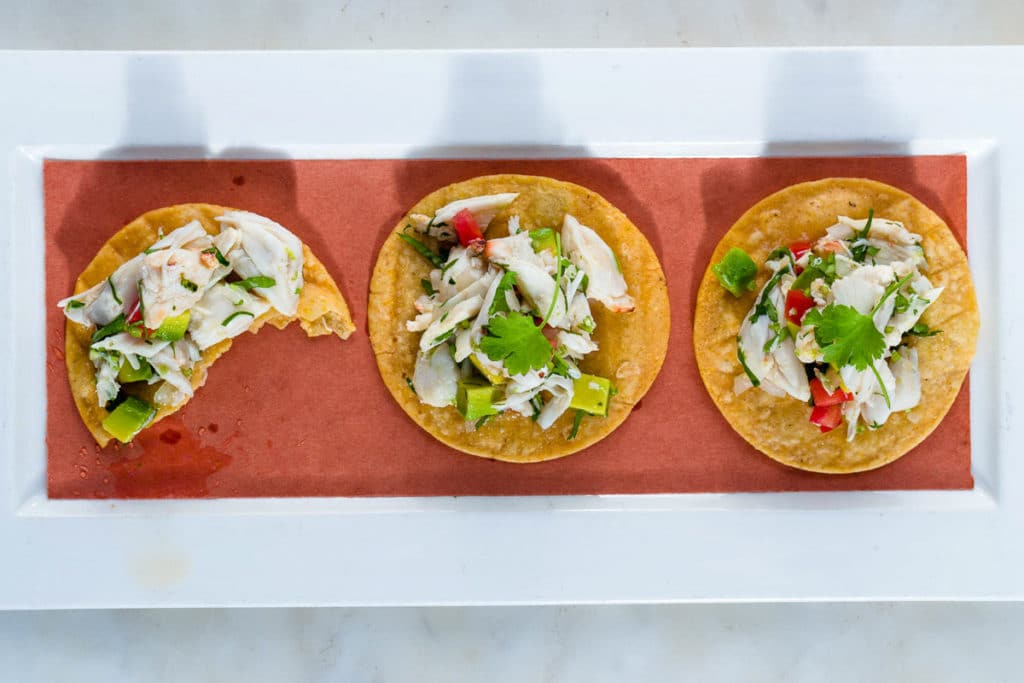 Looking for authentic Mexican food in Long Island, NY? Casa Enrique is where it's at. This restaurant was born out of the passion of two brothers, Cosme and Luis Aguilar, to share their family's traditional recipes with New York. Hailing from Chiapas, Mexico, you'll be sure to get rich, Southern Mexican cuisine that has been perfected by years of practice from Cosme Aguilar and his team. Not to mention, Casa Enrique is a Michelin-starred restaurant, so you know it's got to be good. Even better? You can order this high-quality food online. That's a win-win if you ask us.
7. Espita Mezcaleria
Washington, D.C. is booming with amazing restaurants, but Espita Mezcaleria is one that you cannot miss. The food here is inspired by Southern-Mexican cuisine, so you can expect bold flavors and rich ingredients. However, what we're really excited about at Espita Mezcaleria is their focal spirit Mezcal. This drink is a distilled alcoholic beverage that's made from fermented agave found in Mexico. Sound interesting? You'd be right, and this is one of the few Mexican restaurants in the world that take this drink so deliciously seriously. So get to Espita Mezcaleria and pair your Oaxacan dish with an authentic mezcal!
8. Barrio Café
In Phoenix, Arizona? Head to Barrio Café for some top-notch Mexican American cuisine! Not only will you get amazing food from award-winning Chef Silvana Salcido Esparza, but live music and rooms filled with local art as well. Barrio Café is a vibrant experience that you have got to taste and see for yourself, no questions asked.
9. Meso Maya
Located in Dallas, Texas, Meso Maya is where Mexican and Mayan cuisine unite. This is what sets it apart from other Mexican restaurants as it focuses on an uncommon combination of flavors. What else? Meso Maya makes just about everything from scratch. Salsas, tortillas, sauces—all of these are made in house, so you're getting homemade away from home. It doesn't get much better than that.
It's safe to say that if you're craving Mexican food, there are Mexican restaurants near you ready to satisfy.
One could say that it's difficult to go wrong with Mexican food. Trust us: after you try one (or multiple) of these Mexican restaurants, much of what you've had up until this point will pale in comparison. Did we miss any that you think deserve some recognition? Share some of your favorite Mexican restaurants in the comments below!
Related Article: Best Restaurants in New Orleans: A Foodie's Guide