Head to the best zoos in the US and learn all about our planet's amazing creatures.
Animal-loving travelers know that visiting zoos can be an amazing part of any adventure to a new location. Zoos contain a huge variety of creatures that you wouldn't normally see in your day-to-day life. Adults and children alike may have fun exploring the numerous exhibits and finding out about animals they've never heard about. In the US, you can find a ton of awesome zoos around the entire country. No matter where you travel in the US, you'll be sure to discover a cool zoo to visit. However, if you want to visit the best zoos in the US, check out our article below. We've curated a list of top US zoos in order to help you make a zoological travel itinerary.
1. San Diego Zoo
Perhaps the most well-known zoo on this list, the San Diego Zoo represents a must-visit site for any traveler. If you're visiting the sunny location of San Diego, you have to make a stop at this zoo. As one of the best zoos in the US, the San Diego Zoo draws thousands to its exhibits each year. At this zoo, you won't find a lack of cool things to see and do. Rather, you might want to visit multiple times in order to accomplish everything the zoo has to offer.
Before heading to the San Diego Zoo, you may want to plan out your top activities. The zoo offers countless experiences, such as tours of the animals' exhibits, as well as live shows. This zoo even has educational programs and camps directed towards specific age groups, like teens. Of course, while you're visiting, you have to see the famous animals that live here. The giant pandas, koalas, penguins, and lions remain some of the most popular creatures to discover.
2. Bronx Zoo
Credit: Chris Costello
New York City represents an incredibly popular tourist destination for travelers all around the world. When you visit the city, you might not know where to go. The Bronx Zoo, one of the best zoos in the US, should be a priority for tourists to visit. You could spend days exploring the exhibits at this location, learning all about the exotic animals that live here.
As the largest metropolitan zoo in the US, the Bronx Zoo doesn't lack in exciting things to see and do. At the Bronx Zoo, you'll feel as if you've left the city and entered the wild. The woody environment and countless exhibits let tourists reconnect with nature and the zoo's fascinating animals. Head to the peaceful Butterfly Garden, the Congo Gorilla Forest, or the Aquatic Bird House. Any of the exhibits here will make you in awe of the beauty of Earth's creatures.
3. Denver Zoo
Established in 1896, the Denver Zoo remains older than many zoos on this list. However, don't lets its age fool you. The zoo's history of animal conservation has given it a reputation as one of the best zoos in the US. When you visit the Denver Zoo, you'll get to explore over 80 acres of exhibits and unique habitats. Spending a day or two at the Denver Zoo remains one of the top things to do in Denver.
Animals found at the Denver Zoo include such amazing creatures as Komodo dragons, cheetahs, orangutans, and rhinoceroses. If you want a closer look at the animals, do an animal encounter, where you can meet and greet creatures. In the Tiger Encounter, you'll get a behind-the-scenes look at how the fierce animals receive care from the zoo's staff. Travelers who love reptiles should check out the Tropical Discovery Encounter, as this experience lets visitors meet frogs and snakes.
4. Woodland Park Zoo, Seattle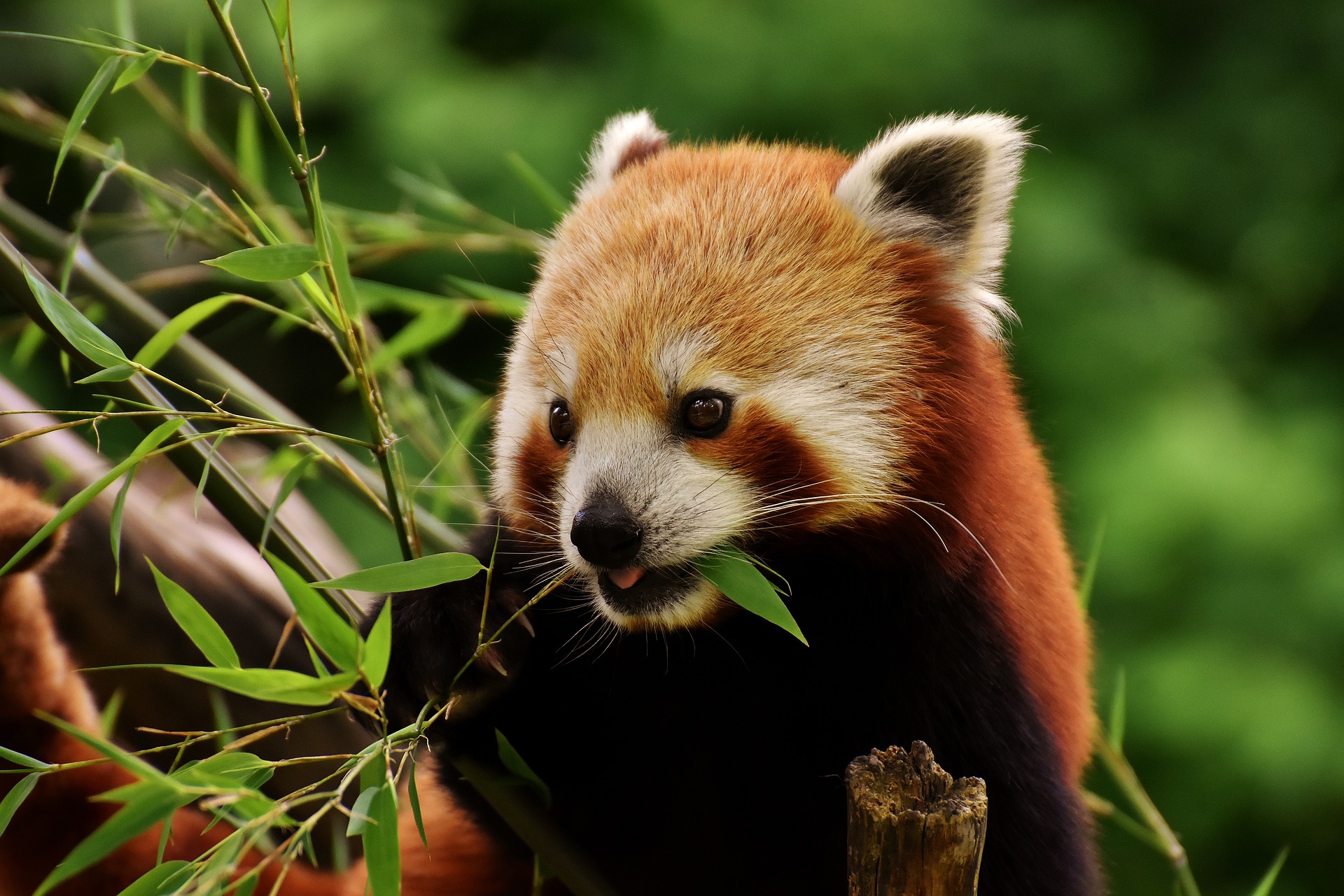 In Seattle, Washington, tourists can discover one of the best zoos in the US. The Woodland Park Zoo in Seattle encompasses over 92 acres of exhibits and habitat zones. While there, tourists will have an amazing time exploring the vast array of exhibits and seeing the amazing animals. Different climates and terrains, like deserts and tropical rain forests, make for an exciting zoo experience.
Part of Woodland Park Zoo's mission involves saving animals that have been dwindling in nature. Creatures such as the red panda, an endangered species, remain an important part of the zoo's conservation goals. Those who feel more hesitant around animals can partake in an animal ambassador educational program. These programs bring in creatures like armadillos, porcupines, and guinea pigs to let audiences get up-close and comfortable with animals.
5. Henry Doorly Zoo, Omaha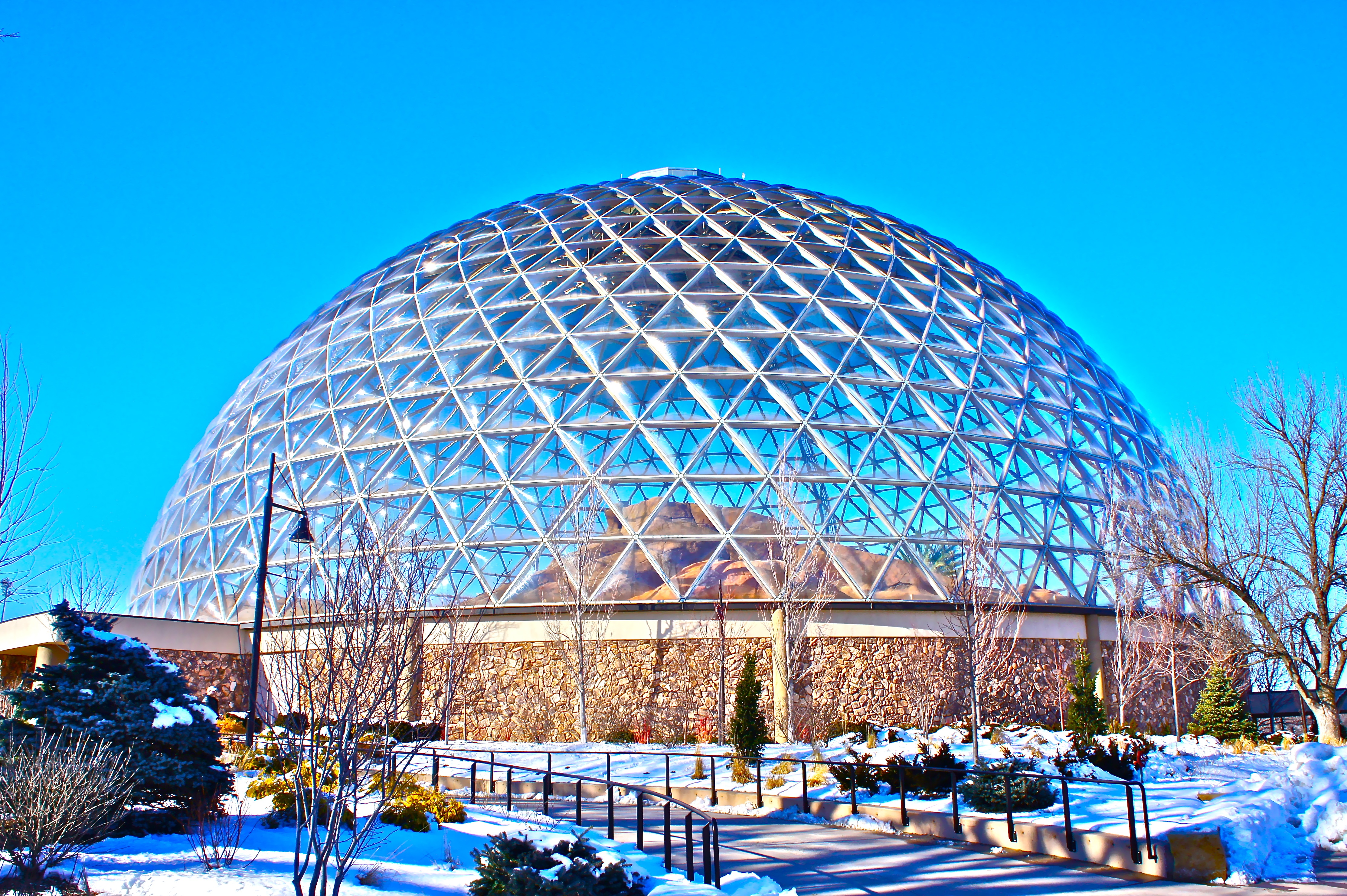 Credit: Collinulness
If you're searching for fun things to do in Nebraska, visit the Henry Doorly Zoo. This zoo, located in Omaha, represents one of the best zoos in the US. Travelers who love sea creatures will particularly enjoy visiting this attraction, as it houses the biggest aquarium within a zoo. The Suzanna and Walter Scott Aquarium contains a 70-foot shark tunnel, letting you feel extremely close to the creatures. Colorful fish and adorable sea turtles will swim above as you wander through the aquarium.
Travelers with an interest in insects may also truly appreciate the Henry Doorly Zoo's Insect Pavilion. Inside this space, tourists can feel completely immersed in a wild habitat, surrounded by tiny creatures. Beautiful butterflies inhabit the butterfly conservatory, while the pavilion plays host to spiders, scorpions, beetles, and other insects. You won't want to miss out on seeing some truly incredible animals by skipping a visit to this zoo.
6. St. Louis Zoo
Credit: OakleyOriginals
With over 16,000 animals in their care, the St. Louis Zoo remains one of the best zoos in the US. Millions of tourists come to the St. Louis Zoo yearly, as it offers many cool things to see and do. The zoo has different sections housing specific animals, letting you wander through varying environments. The River's Edge, an immersion exhibit, allows tourists to journey along a waterway while witnessing wildlife. You'll feel even more connected with nature and the zoo's fascinating creatures in exhibits like River's Edge.
As one of the best zoos in the US, the St. Louis Zoo additionally hosts regular events for visitors. If you love music, head to the zoo on a Friday night to listen to live performances outdoors. You might also enjoy watching live animal shows, which occur on special days throughout the year. The zoo also differs from others on this list by offering free admission to everyone. This means you won't have to spend a fortune in order to experience a fun-filled day in St. Louis.
7. Cincinnati Zoo and Botanical Garden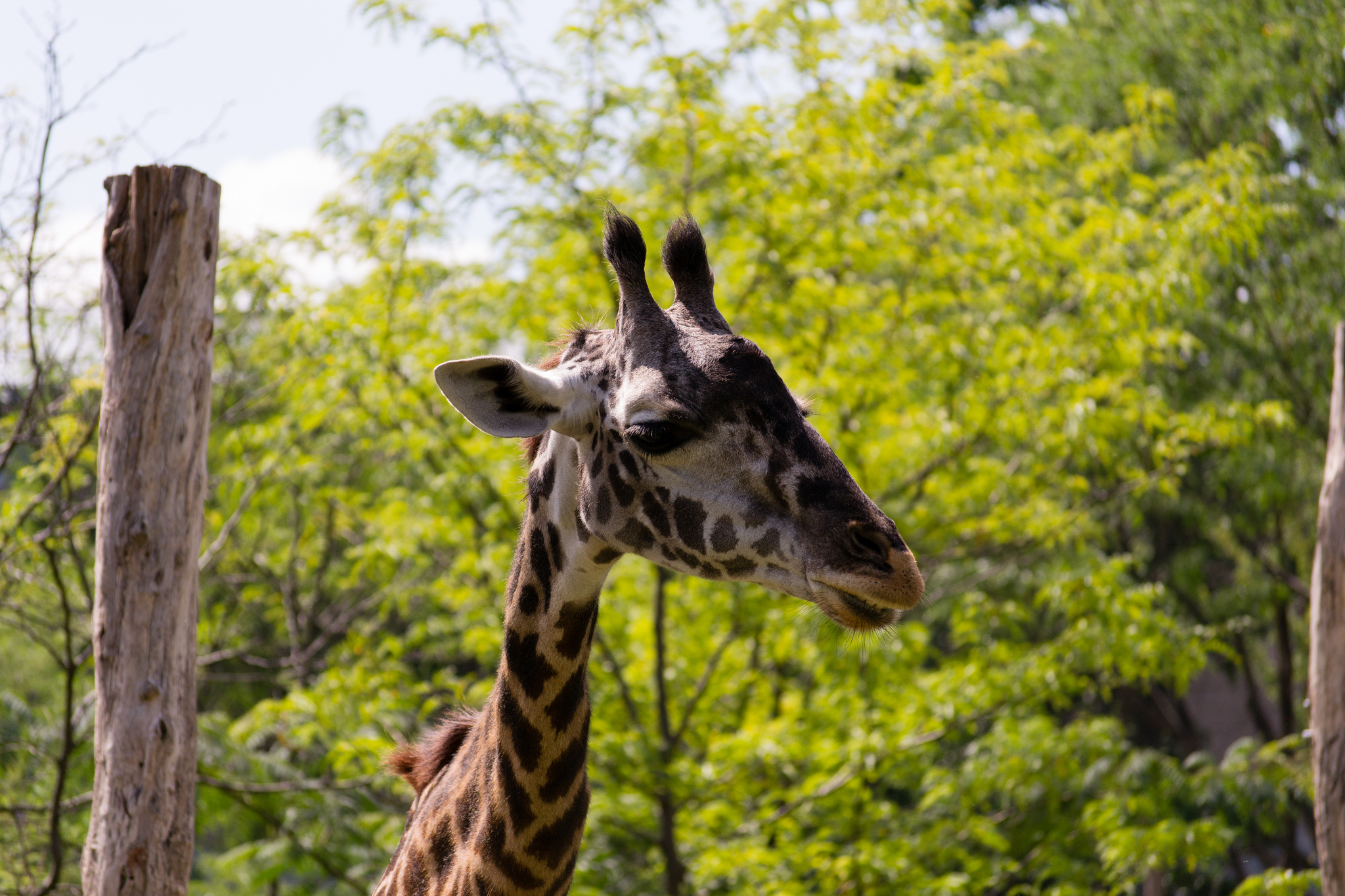 Credit: Justin
The city of Cincinnati remains one of Ohio's most popular sites for tourists from across America. Inside this urban site, you'll find the Cincinnati Zoo and Botanical Garden. As a representative of the best zoos in the US, the Cincinnati Zoo attracts countless visitors each year. With its various events occurring on a regular basis, travelers will always find something cool to do at this zoo. Instead of simply staring at animals through enclosures, you can get up close and personal with some animals here.
Included among the Cincinnati Zoo's numerous animal encounters and experiences are activities like giraffe feeding and elephant baths. Visitors will get to feed the animals or watch them get cleaned from a closer distance. If you're a traveler who's more interested in plants than animals, head to the Botanical Garden. You'll find many garden exhibits and get to learn about native plants as well as more exotic species.
8. Smithsonian National Zoological Park, D.C.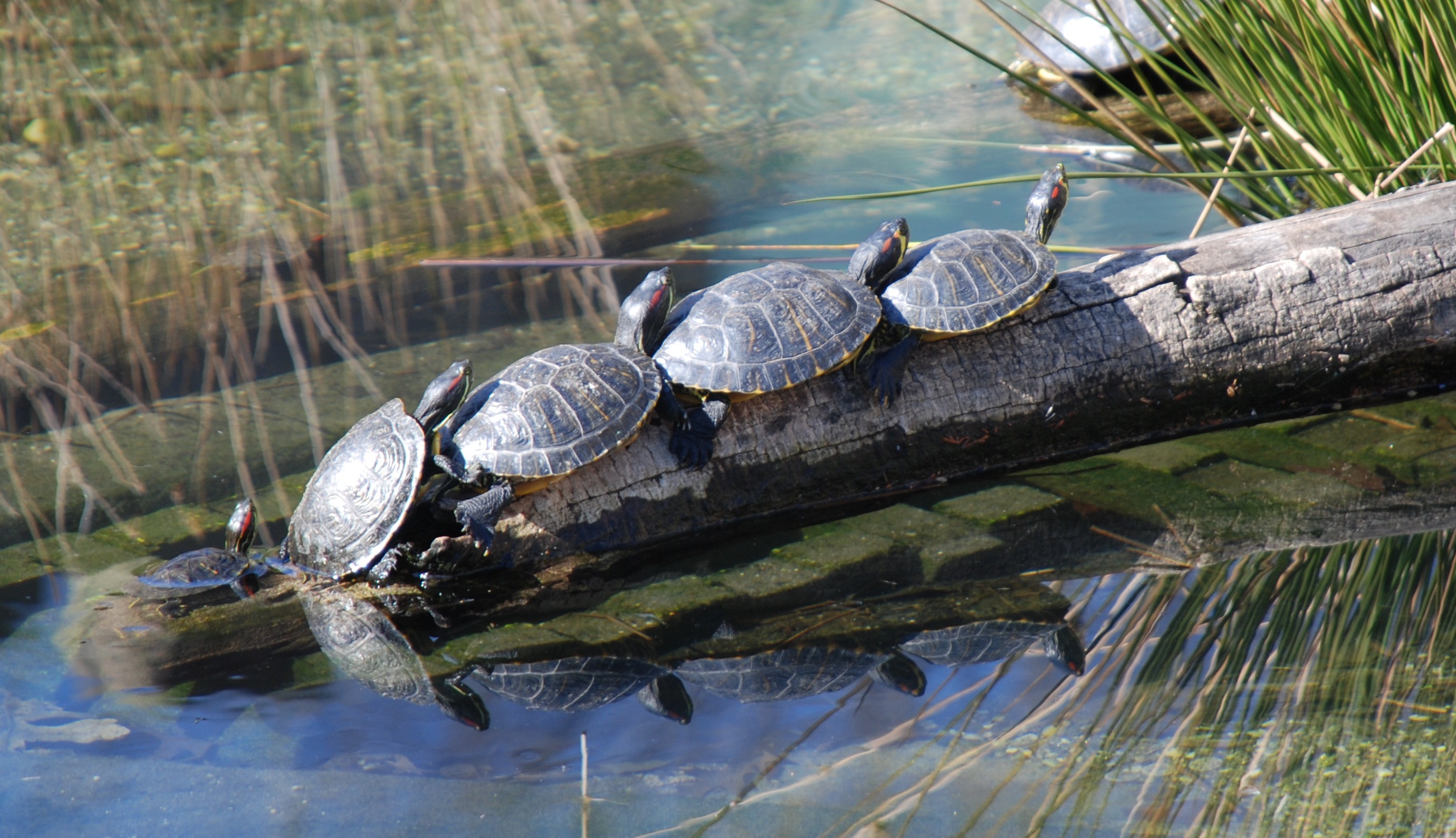 Credit: Jarek Tuszyński
One of the oldest zoos in America, the Smithsonian National Zoological Park remains a must-see zoo for travelers. If you're visiting Washington D.C., you should head over to this cool location. Since the nation's capital plays host to many amazing attractions, you'll want to make visiting the zoo a priority. If you're already planning on visiting D.C.'s top museums and sites, heading to the zoo will be easy.
The best zoos in the US have various exhibits, and the Smithsonian National Zoological Park is no exception. While here, tourists will be sure to find their favorite animals. At the Asia Trail exhibit, travelers may gaze upon cuddly pandas as the animals munch on bamboo. The Great Cats exhibit houses ferocious felines, like lions, tigers, and bobcats. For a more hands-on experience, check out the kids' farm. This section of the zoo allows children to meet furry friends, such as cows, donkeys, goats, and alpacas.
9. Alaska Zoo, Anchorage
The Alaska Zoo remains special on our list of the best zoos in the US. This zoo contains countless cold-weather creatures that you might not find at your typical zoo. A nonprofit whose mission involves conserving Arctic and like-climate species, the Alaska Zoo has a unique reputation. When you visit this zoo, you'll feel good knowing that your ticket fee will help save wildlife. Since Alaska remains separated from the rest of the US, make sure to go to the zoo while there. You can be assured of having a once-in-a-lifetime experience.
At the Alaska Zoo, tourists may see a number of creatures whose habitats can be found in colder climates. Various species native to the Alaskan region live here, such as the Canada Lynx, wolves, black bears, and bald eagles. Other creatures, like the Snow Leopard or Amur Tigers, remain exotic to the Alaskan region. If you're on a fun winter vacation, you'll want to head to the zoo's coffee shop after exploring exhibits. Inside, you can order warm drinks to keep you toasty, despite the chilly weather.
10. Audubon Zoo, New Orleans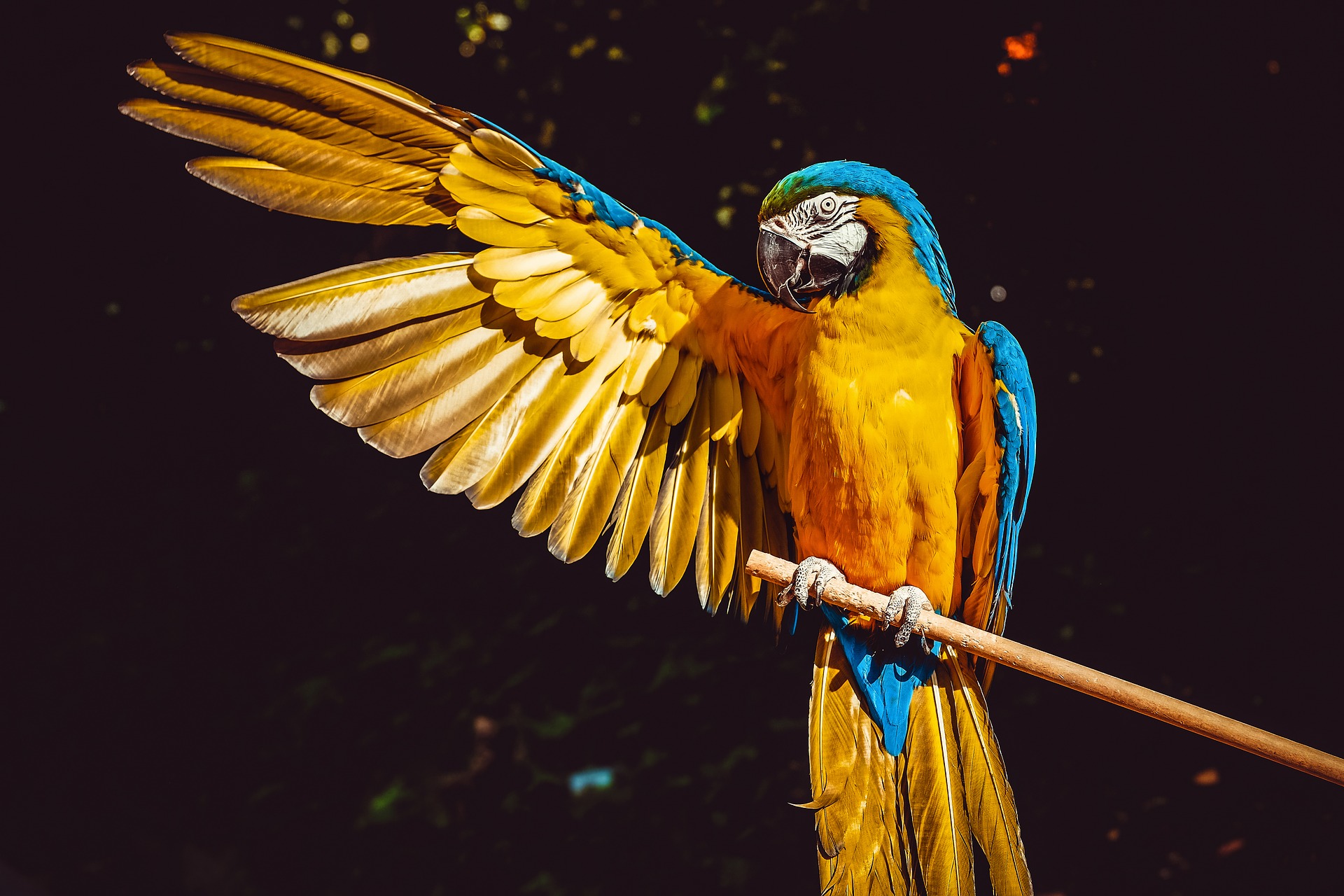 If you like birds, head to the Audubon Zoo in New Orleans, Louisiana. At this location, you can find a huge array of colorful birds to discover. Bright pink flamingos, fascinating rhinoceros hornbills, elegant macaws and whooping cranes include just a few of the species living here. Beyond the birds, the Audubon Zoo remains known for its various exotic animals. Amazing creatures such as the white alligator, black and white lemur, capybara, and amur leopard represent must-see animals.
While you're visiting the Audubon Zoo, you can also partake in activities that go beyond exhibit-viewing. As one of the best zoos in the US, this location will entertain tourists for hours on end. After visiting your favorite land animals at the exhibits, head to the outdoor theater. There, you may watch an animal presentation and even get to touch some cool creatures. Children will especially love getting the chance to pet a snake, or simply see their beloved animals up-close.
Visit the best zoos in the US during your next adventure.
When you travel to a new destination, you might not know where to go to have a great time. While restaurants and bars might appeal to some travelers, others prefer to learn about the world around them. That's why zoos remain top attractions for all kinds of travelers, from kids to older crowds. The best zoos in the US contain a vast array of cool creatures to see and discover. If you're a traveler who loves animals, you'll definitely want to visit these amazing locations. Hopefully, our list of the best zoos in the US has helped you plan an animal-focused adventure this year.
Related Article: 5 Sea Stacks You Need to See Around the World