Come and see where the Midwest meets West. Believe it or not, there are plenty of fun things to do in Nebraska.
Sure, it is the Cornhusker state but it is also home to majestic river valleys and holds a fascinating legacy. Both nature and its rich history lend to a fascinating blend of things to do in Nebraska. Dinosaur remains are constantly being discovered amongst designated places of Native American heritage and in a sprinkling of small towns framing the state's two biggest cities, a new art scene is springing up from its roots.
So what's the key to enjoying this stoic stretch of country? Skip out on the major roads and take the smaller ones instead. This means driving the 30 instead of I-80, US 20 instead of Black Hills, and you should most definitely make sure to take the magnificent US 2.
Here Are Our Picks for the Best Things to Do In Nebraska
Alright, let's get to the good stuff. Are you ready? We've covered everything from art exhibits to nature walks, quirky pit stops, and places to grab some brews and a bite. Here are our picks for the best things to do in Nebraska. Let's go.
1. Walk Through the Hot Shops Art Center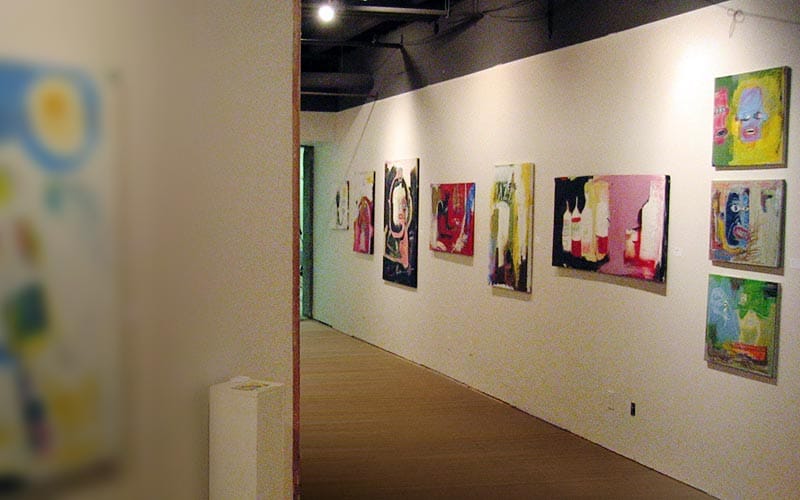 Welcome to the home of all that is molten in Omaha. We're kicking off our list of things to do in Nebraska in the Hot Shops Art Center. Entering this massive three-story art center is the real life equivalent of diving down Alice in Wonderland's rabbit hole. Here, an alternate universe is run by eccentric artists. Glass-blowing, pottery, bronze casting, and blacksmith studios rule this former mattress warehouse turned creative space. Above them, you'll find 80 different studios where artists create and display their work for all curious eyes to see. Walk through the labyrinthine studios, sign up for an art class, or attend one of their monthly events.
2. Spend the Day at the Henry Doorly Zoo and Aquarium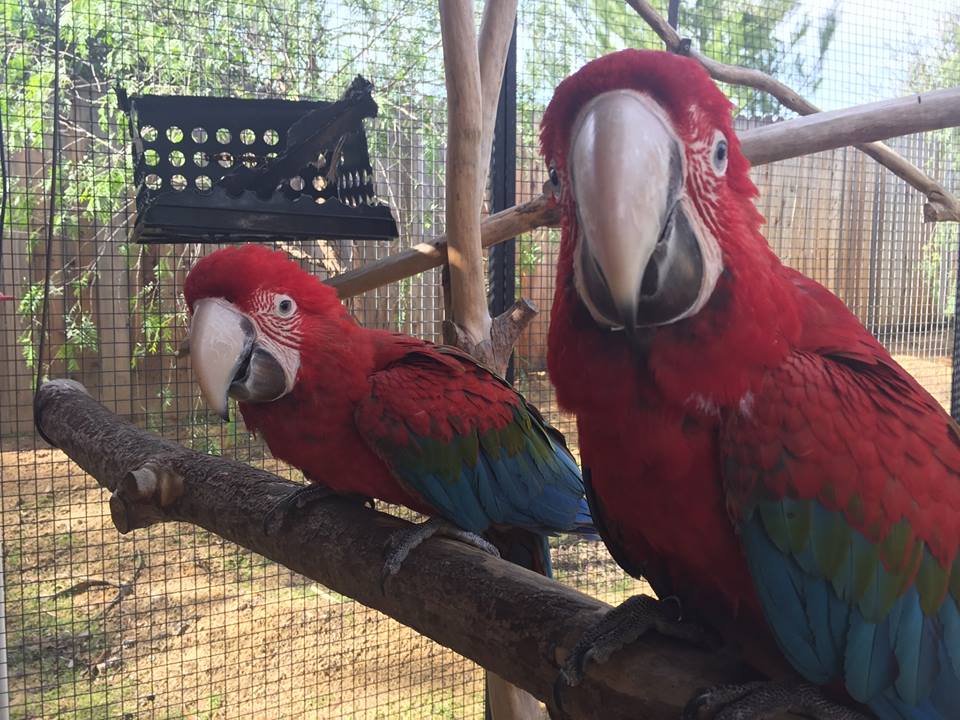 Credit: Henry Doorly Zoo / Facebook
Keep your eyes open for the spectacular Desert Dome. If you're visiting Omaha, you have to pay a visit to Omaha's Henry Doorly Zoo and Aquarium; it's one of the best things to do in Nebraska. Here, you'll find more than 1,225 different species, a massive aquarium, an IMAX theater, and a gorilla exhibit that puts you up close and personal with the primates. Make sure you don't miss out on the Skyfari open-air chairlift where you can ride from one end of the zoo to the other. You'll get an amazing bird's eye view of the animal enclosures.
3. Stop and See Scott Bluffs National Monument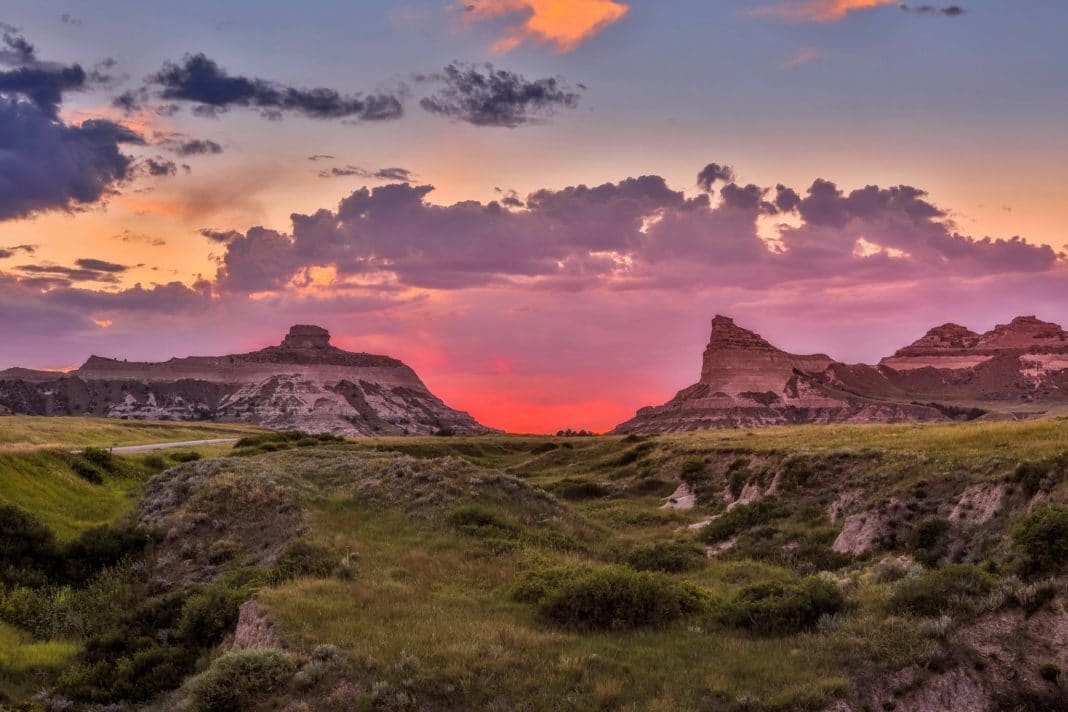 Take an unscheduled stop but one you need nonetheless. Scott Bluff National Monument in western Nebraska includes an important 19th-century landmark on the Oregon Trail and Mormon Trail. The National Monument contains multiple bluffs located on the south side of the North Platte River.
For centuries, it's been a beacon for travelers. Rising 800 feet above the flat plains of the west, it was an important marker. You can still see scattered wagon ruts today. Swing by the visitor's center and its staff can guide you to walks and drives up the bluff. It's only five miles south of Scottsbluff town.
4. Pay A Visit To the Union Pacific Railroad Museum
Welcome to a top choice among things to do in Nebraska. Just across the river from Omaha in the cute town of Council Bluffs, you'll find this highly interactive museum. The Union Pacific Railroad Museum tells the story of the world's most profitable railroad as well as the company that brought the transcontinental railroad west from here during the 1860s. Three levels of exhibits should satisfy any history and automotive lover's ode to travel and how the course it took forever changed America.
5. Come and Experience the Great Platte River Road Archway Monument
Come and experience another wonder off of the I-80. This multimedia light and sounds exhibit tells colorful tales about passersby from those riding on the trails to those on the interstate. Just take a look around. From the tales to the hand painted murals on the walls, the attention to detail throughout the monument is striking.
6. Go See the Agate Fossil Beds National Monument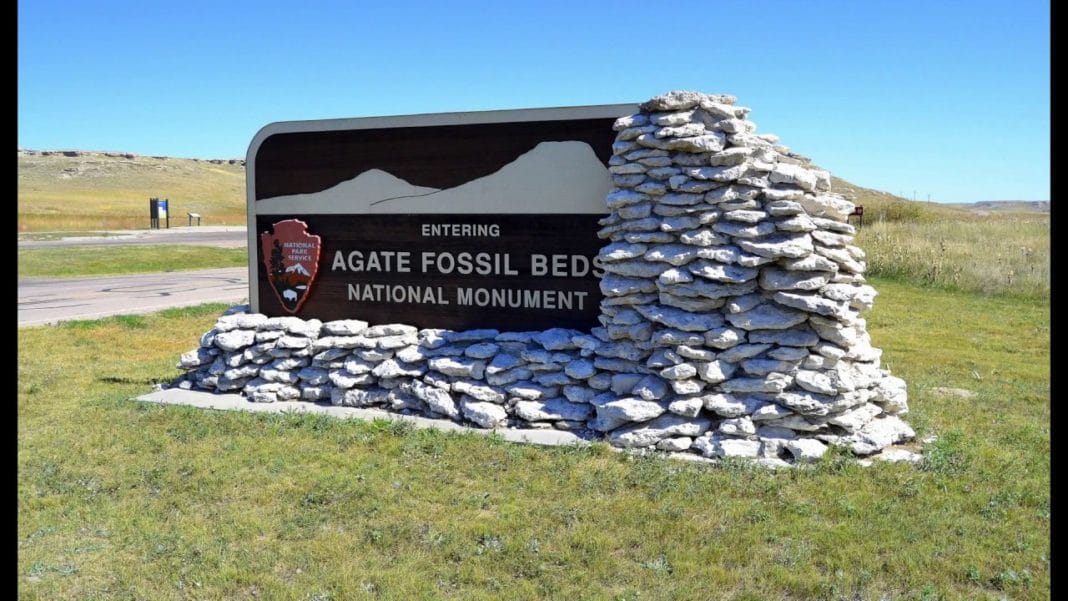 Consider the Agate Fossil Beds National Monument like the Serengeti Plains of Nebraska. Today, the bones of these ancient mammals are found at this captivating, isolated site. Displays and walks detail the amazing and ongoing finds here. Make sure you don't miss seeing the Bone Cabin, the burrowing beaver, and the Native American exhibits.
7. Swing By the Crane Trust Nature & Visitor Center
Credit: VisitNebraska.com
If you're looking for things to do in Nebraska, visiting Cane Trust Nature & Visitor Center should be at the top of your list. Just upstream of Grand Island, the region is home to more than 500,000 sandhill cranes (80% of the world's population). Millions more waterfowl join the spring migration from February to early April. For thirty-five dollars, you can join a tour to see Sandhill Crane Migration Tours led by expert guides. This nature center is not only a good place for viewing but also offers worthwhile hikes year-round.
8. Visit Old Market for Some Great Food and Local Art
Credit: Flickr/ Jsswanson
This Omaha neighborhood offers a rich history of arts and culture. Come and see work from the city's most vibrant collection of working artists and galleries. Make sure you don't miss out on First Friday – the monthly self-guided tour showcasing local art. But wait, there's more. Over 45 restaurants and drinking establishments beckon visitors on these brick-lined streets. From fresh French cuisine to pizza, you will find so many tempting options. Afterwards, stop by for a locally-brewed beer or a craft cocktail.
If you're looking for some of the best places to visit in Nebraska, this is it. Come and explore the Old Market's collection of truly unique shops offering art, fashion, jewelry, and gifts. Even the locals call this place home. Beyond the historic landscape, they offer so much more.
9. Lauritzen Gardens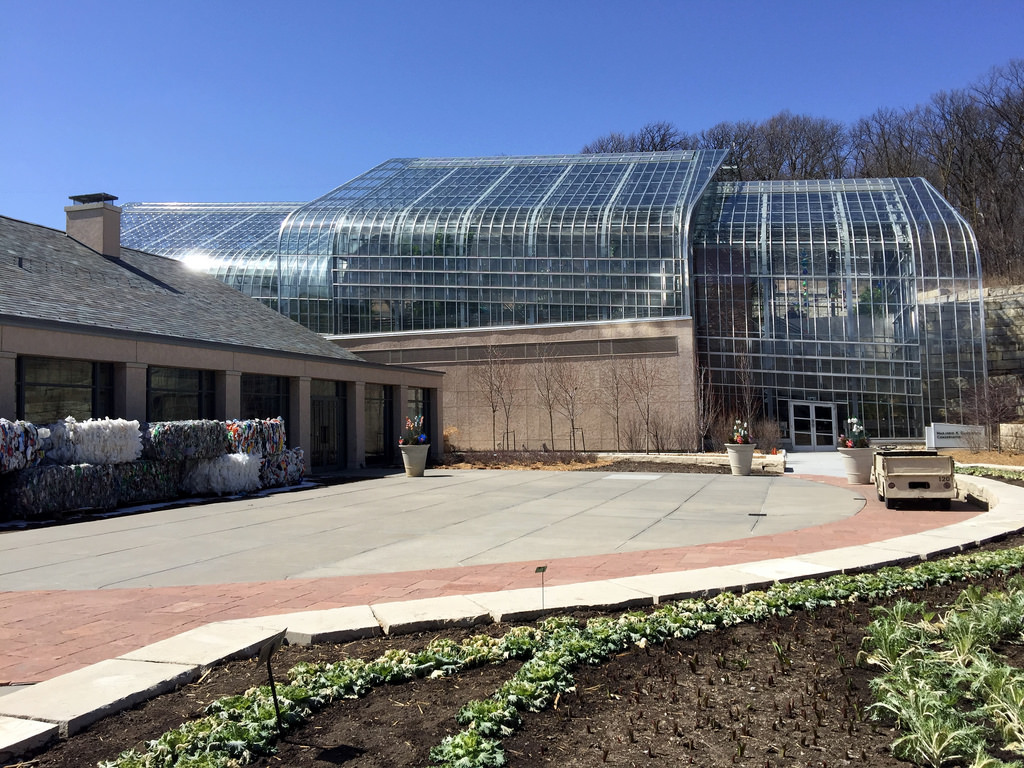 Credit: Flickr / larrywkoester
This living museum of four-season plant displays is one of the most beautiful botanical gardens. We love that it's maintained to the highest standards of environmental stewardship. Here, you can enjoy a memorable and aesthetic experience for everyone in the family. This sanctuary in the city is the perfect place to relax while cultivating your mind. You will find Lauritzen Gardens conveniently located in the beautiful riverfront hills.
10. Niobrara River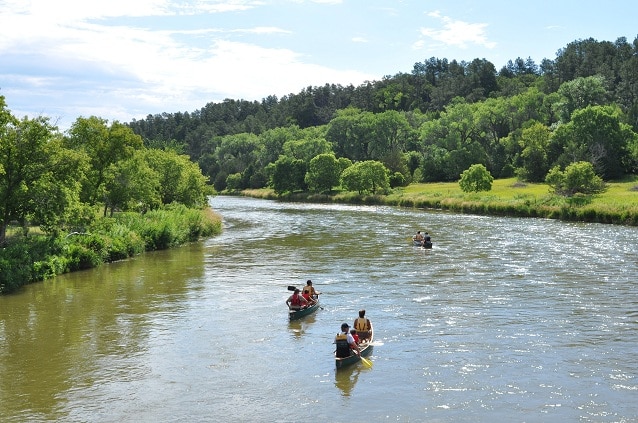 Gather your friends, grab some beer, and head out to join the locals at Niobrara River. In the summer, this is the perfect place to cool down. Choose to bring your own inflatable tube for some river rafting or get some exercise with a kayak. Amy Kucera, Superintendent of Smith Falls State Park said: "You don't have to know how to do anything, just sit and float. It's cool to see. It's like islands of little people just drinking beer and floating." Smith Falls is also wheelchair accessible. The entire place is so beautiful and you will absolutely love it.
11. Check Out Some Awesome Breweries and Wineries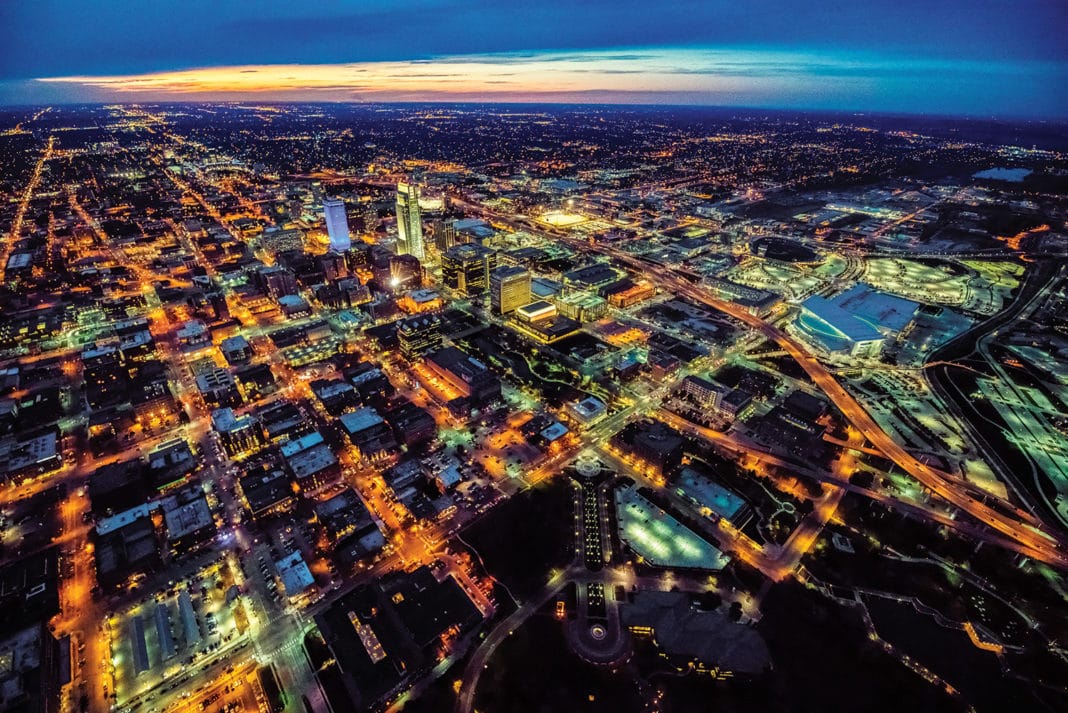 Credit: Visit Omaha
You probably wouldn't have guessed this but the Cornhusker State has seen a brewery bloom these past few years. Many of the best ones are concentrated around the larger cities of Omaha or Lincoln. We highly recommend tasting the Vanilla Bean Blonde at Infusion Brewing Co. or the Black Eye Imperial Porter down at Scratchtown Brewing Company (although it's a bit of a hike in Central Nebraska).
Central and western Nebraska will always keep you coming back for more. There's great food and drinks to be had over at Kinkaider Brewing Co. and nothing but great vibes at Bootleg Brewers. Here, you'll find a myriad of fine ales including the Muddy Duck. The Sandhill Cream Ale is very good too.
If you're more in the mood for some wine, head on over to Niobrara Valley Vineyards. Here, you can taste test the Road Apple. If you don't know what the names refer to, ask the friendly staff to explain it to you. Or just drink now and ask questions later. The vineyard also produces regular grape wines with catchy names like Boss Cow, Rancher's Red, and Sweet Pea.
12. Treat Yourself to A Meal At Some of the Best Restaurants in Nebraska
Alright vegetarians and vegans. Just a heads up. There aren't a lot of veggie-friendly listen up. But if you're a meat eater, there's plenty. Let's just say this state will make beef lovers pretty happy. If you're in the Valentine area, have dinner at the Peppermill & E.K. Valentine Lounge. After spending the day horseback riding at Dusty Trails, you're also close to the Espresso Shop. However, if you're really feeling something fancy, head on out to the "Prairie Club."
13. Spend A Night At One of These Hotels
Credit: Booking.com
Since you'll probably be spending most of your time in Omaha, you're going to want to check out these fun hotels. One of our favorites is Hotel Deco XV. As one of downtown Omaha's historic buildings, it is listed on the National Register of Historic Places. It's strengthened its reputation from its exquisite accommodations, personalized services, a chic Art Deco design, and a prime location.
If you're in the mood for a good, hearty meal, they have just the thing. Hotel Deco XV has a fantastic restaurant, Monarch Prime & Bar. Monarch features a well thought out dry aging program, modern cocktail menu, and a wonderfully-curated wine list.
Plan Your Vacation and Check Off the Best Things to Do In Nebraska From Your List
We hope you enjoyed reading our list of the best things to do in Nebraska. As you can see, there's so much more to the Cornhusker State than you might think. From history to nature, art, and a great culinary scene, this city is emerging into a desirable location for both locals and tourists alike.
Related Article: Things to Do In Salt Lake City for Everyone