Come celebrate Bavarian culture with the best things to do in Munich.
Some of the best things to do in Munich have a fascinating backstory and more often than not, they're right in front of you. Historic architecture, modern art, and beer halls come together in this striking city. Munich is an exceptional example of how European cities effortlessly blend of traditional and modern. Here is our top picks of activities in no particular order.
1. Go See Marienplatz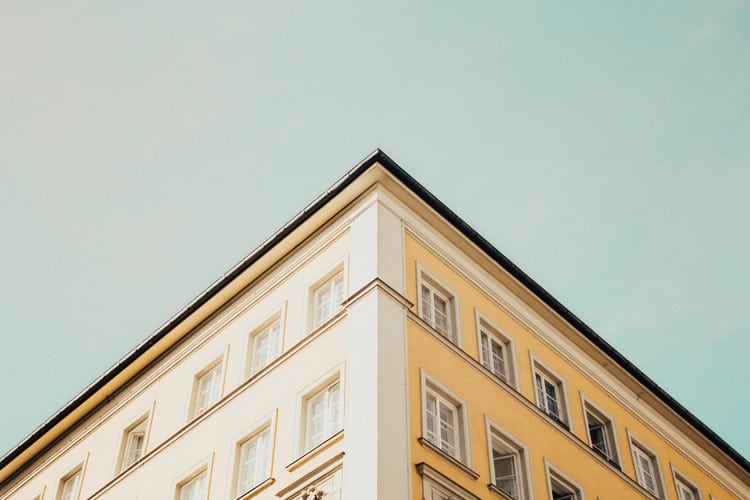 To put this in perspective, take a walk around the city's central square, Marienplatz. While travelers stroll across its 12th-century grounds and connect to the wireless hotspot, they forget they're walking on a piece of history. In any season, it's brimming with tourists eager to snap photos of the Neues Rathaus.
Keep your eyes open for the Marian column. This 17th-century monument celebrates the withdrawal of Swedish troops from Munich during the Thirty Years' War. Look just a little higher. The golden statue at the top is even older. Sculpted in 1590, it depicts Mary on a crescent moon as the Queen of Heaven. This was the first Marian column to be created north of the Alps.
2. Walk the Englischer Garten in the Morning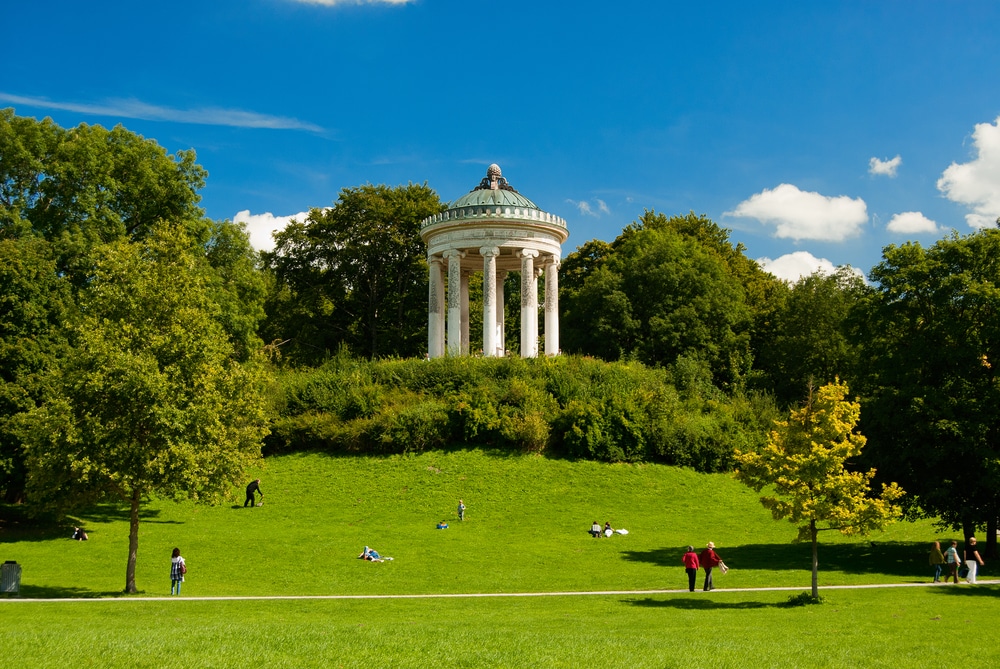 Grab yourself a hot cup of coffee and walk the Englischer Garten in the morning. If you ask us, this is one of the best things to do in Munich, hands down. The park is filled with cheerful runners, dog walkers, and people like you who crave the fresh air.
The sheer size of this greenbelt is impressive. Look it up on a map. The park spans some 914 acres, making it one the world's largest urban parks – even bigger than NYC's Central Park. As if the beautiful expanse of lawns, tree groves, and pastures weren't enough, a river flows through it all. Walk long enough (about a half mile or so) and you'll find some neat sights to take in.
A Japanese teahouse (built for the Olympics in 1972) and a Chinese Tower based on Kew Gardens' 1790 pagoda. You'll also find adorable wooden booths where you can order hot chocolate, hot mulled wine (seasonally), coffee, beer, traditional foods and more. But wait, that's not all.
One of the most unexpected things is just around the corner. River surfing. Yes, you read that right. The man-made Eisenbach River carries a pumping current. Experienced boarders take advantage of these static waves that form under bridges and ride them out for up to a minute at a time. Yes, I've seen people pushed down river too (but it's rare!).
3. Drink With the Locals at Hofbrauhaus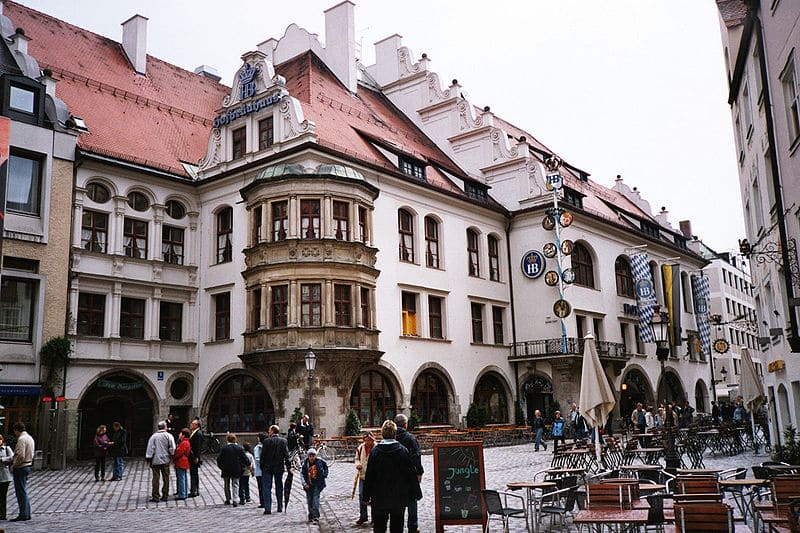 If you're looking for a carefree atmosphere and serving of a cold, frothy beer, the Hofbrauhaus is just the place. I visited during the craziness of New Years' Eve. Think massively sticky floors, loud Bavarian music, and old people dancing around the tables in lederhosen. It was crazy. No joke. But it was honestly one of the most fun things I did in the city – even though I'm not much of a beer person myself.
While it won't be as crazy as you, the locals still know how to have a good time. There's a reason why this beer hall has been packed since the 16th-century. Mozart used to be a regular there. Just saying. Go enjoy yourself and have some laughs in the oldest beer hall in Munchen.
4. Spend the Afternoon at Alte Pinakothek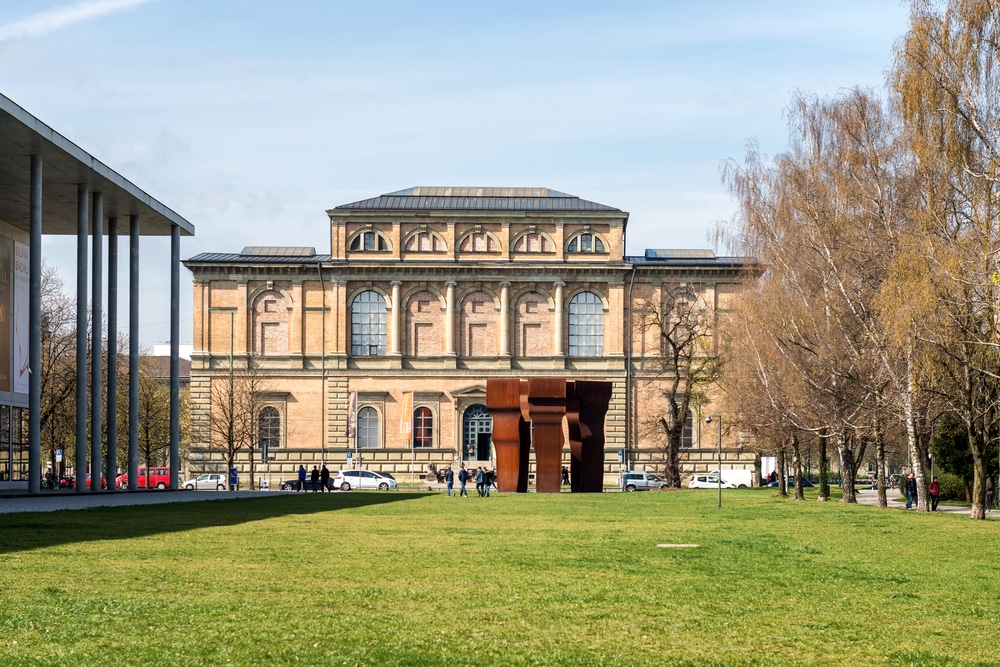 Dating back to 1836, this museum is one of the world's oldest art galleries. Historically, it's Neo-Renaissance design inspired models for galleries in Brussels, Rome, and St. Petersburg. The Art Pinakothek was ordered by King Ludwig I to house the Wittelsbach dynasty collection.
Here, you will find some 800 German, Dutch, French, Spanish, and Italian paintings spanning from the 1200s – 1800s, all of superb quality. While all of its art holds value, it's clear that the masters take the spotlight. Works from Peter Paul Rubens, Leonardo da Vinci, Albrecht Dürer, and Hans Baldung Grien line the walls.
5. Pay a Visit to Munich Residenz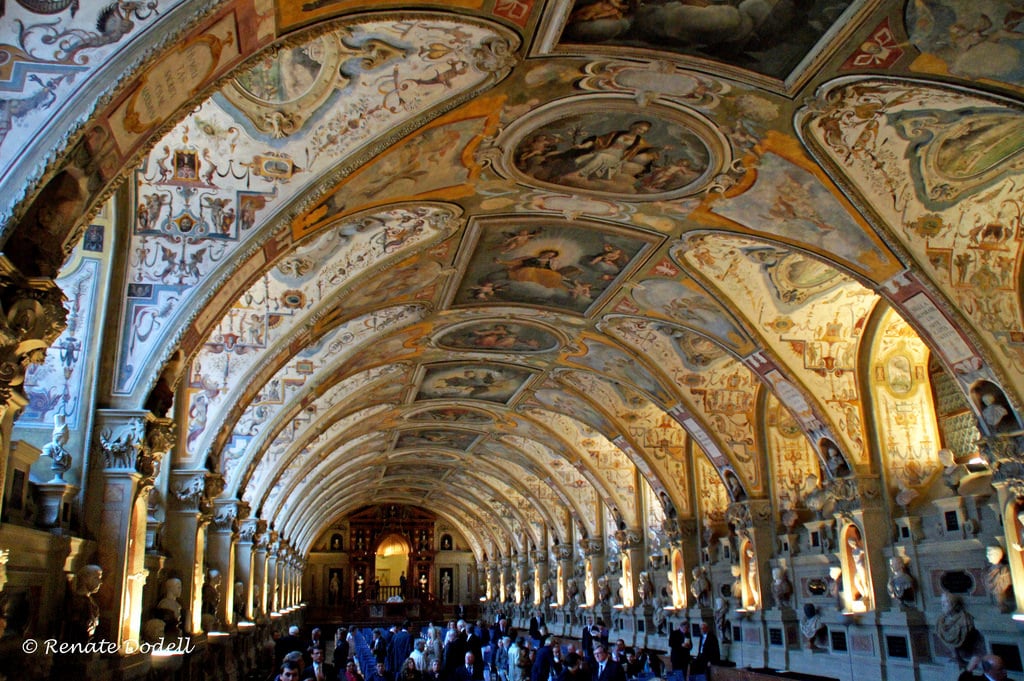 Munich Residenz takes its origins as a 14th-century castle for the Wittelsbach monarchs. Over the course of several hundred years, the property developed into a striking palace complex. Today, it spans over ten courtyards and 130 rooms. Dukes, emperors, princes, and kings have all left their marks with grand statements of Renaissance, Baroque, Rococo, and Neoclassical styles.
Given its size and grandeur, visiting this lovely property is one of the best things to do in Munich. While you're there, make sure you don't miss out on the Italian Renaissance Grotto Courtyard, Antiquarium banquet hall, and Baroque Ancestral Gallery.
6. Don't Miss St. Peter's Church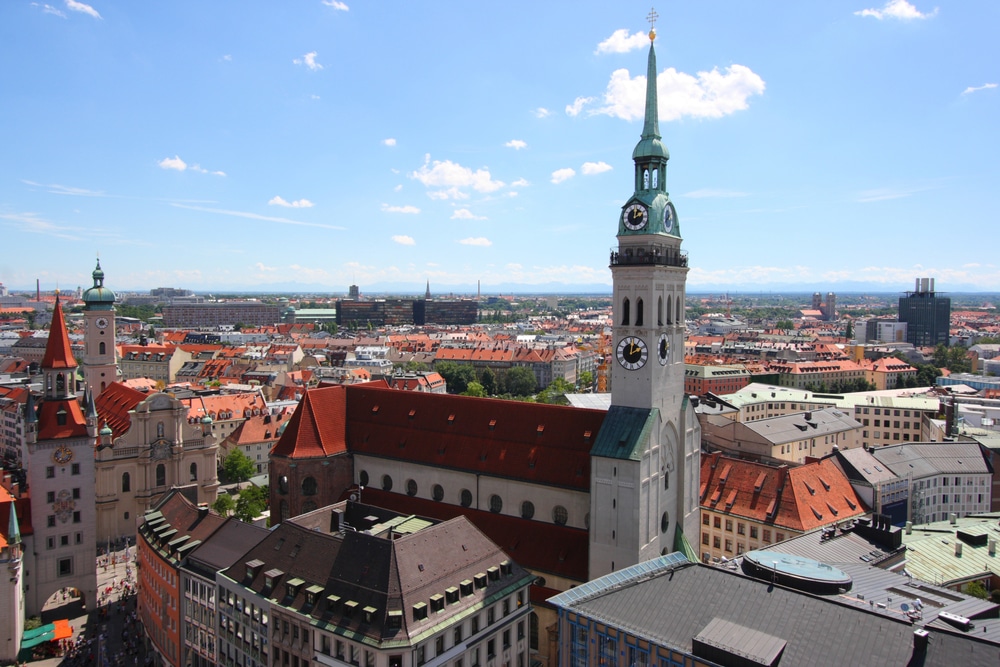 Visiting St. Peter's Church is among the best things to do in Munich. As Munich's oldest church, it was built in the end of the 1100s and destroyed by fire in 1347. You may have noticed the church carries both Renaissance and Baroque elements. Reconstruction carried out in Gothic style with many extensions.
That same fusion of artistic style applies to the works inside. Fifteenth-century Gothic paintings by Jan Polack hang directly below the Late Baroque ceiling fresco by Johann Baptist Zimmermann. Take a closer look at the altar. A sixteenth-century sculpture of St. Peter makes an appearance.
While St. Peter's is a little bit of a trek to get to, it's well worth the journey. You'll find the church located atop the hillock, Petersbergl. Since you're there, you may as well tackle the tower's 299 steps and spend a few glorious minutes enjoying a bird's eye view from the top. Make sure to bring a good travel camera. This is one of the best spots in all of Munich to take photos.
7. Marvel at the Intricacy of the Asam Church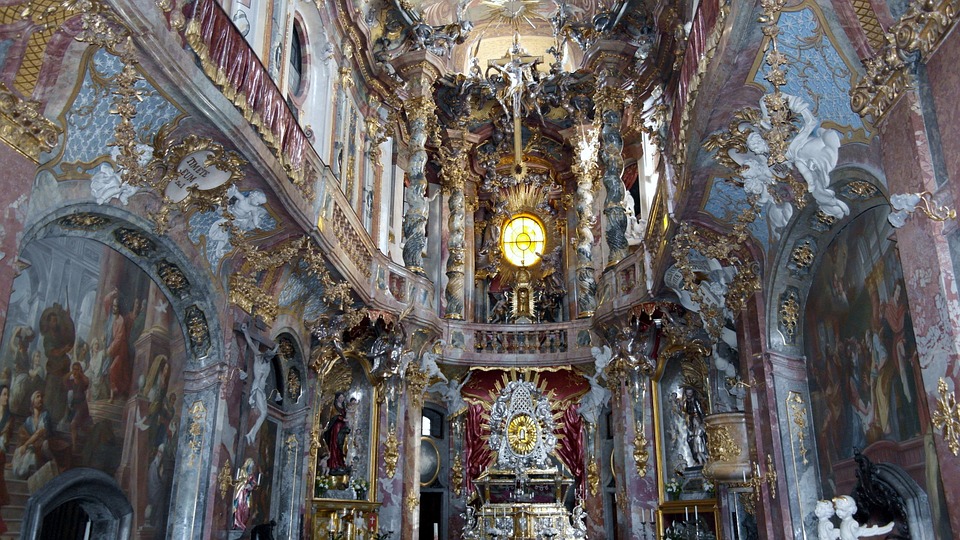 Walk just a little ways from Sendlinger Tor and you'll find this extravagant Late Baroque church. Asam takes its name from its mid 18th-century designers, the brothers Asam. An interesting fact is that the church was never assigned any religious origin. Its construction was unattached to any order.
Along with the narrow space, this religious detachment gave the brothers the freedom to break any Baroque rules for layout and interior decoration. For example, the church faces west and the crucifix across from the pulpit hangs uncharacteristically low. These quirks along with the radiant workmanship make Asam Church one of the foremost buildings in German Baroque style.
8. Learn About Luxury German Cars at the BMW Museum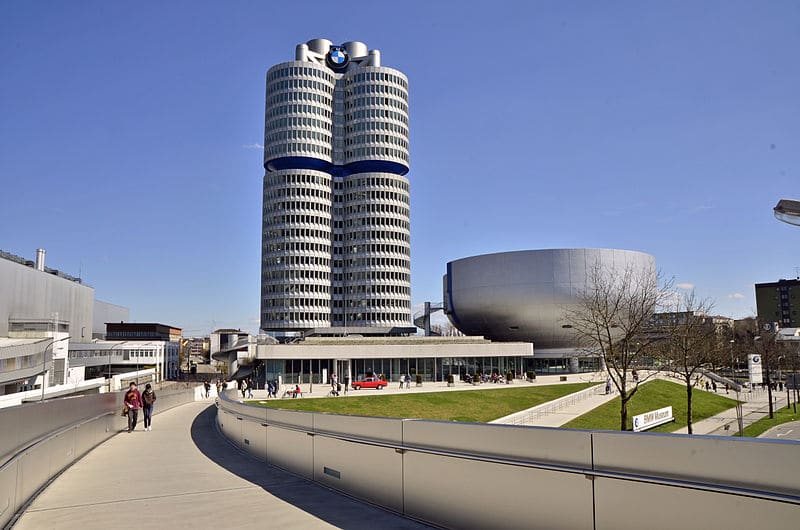 Yes, this is a thing. While the outside looks more like you're waiting to get in to Disney's Sta Tours ride than a museum, we swear it won't disappoint. The BMW Welt's futuristic design was thought out by Karl Schwanzer. Completed in 1973, the building and its galleries feature a Guggenheim-like spiral.
Each of the showrooms are spacious and effortlessly cool, leading you on an epic journey through the company's technological development. You'll get to see beautiful vintage cars, aircraft, engines, turbines, and motorcycles accompanied by multimedia information. Did you know that Elvis Presley had a BMW? Well, you do now. And it's on display here.
9. Glyptothek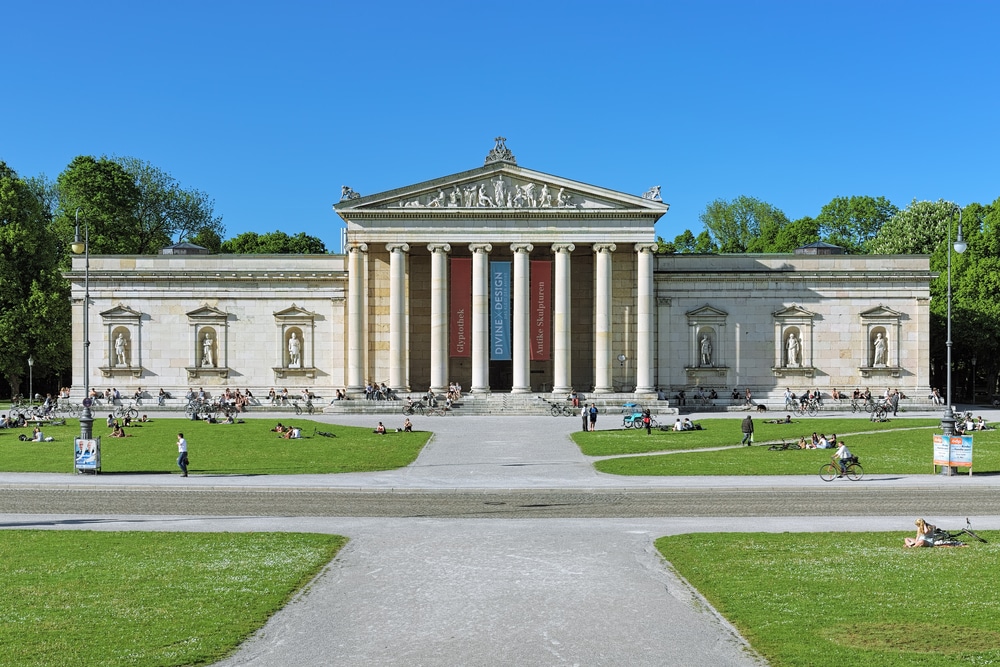 You're probably wondering "What is this Greek sculpture doing in Munich?" Glyptothek is a Neoclassical temple ordered by – you guessed it, King Ludwig I. The building was completed in 1830, making it the oldest museum in the city. Visiting is among the best things to do in Munich. Inside, you'll find more than 1,000 years of sculpture spanning the Archaic, Classical, and Hellenistic Periods.
Keep your eyes open for the Hellenistic Barberini Faun. This life-sized marble statue depicts a satyr, sprawling out on the ground and dates back the 2nd Century B.C. You will also find an assortment of busts of emperors like Emperor Augustus, Nero, Caligula, and Traian. The statesman Sulla and Gaius Marius should not be overlooked either.
10. Olympiapark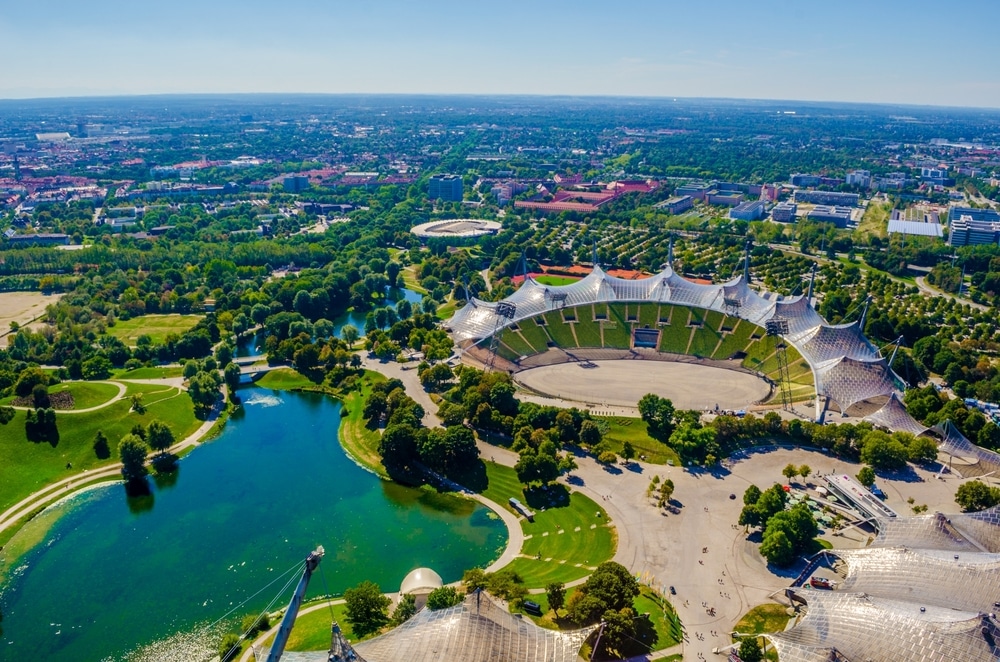 While many global Olympic venues are long forgotten, Munich found a way to memorialize theirs. This 1972 venue is as popular as ever among travelers seeking a day out. Olympiapark hosts a massive activity center where you can pay to zip line over the iconic stadium, participate in watersports on the lake, or ski on the hill during the winter season.
In the summer, fairground amusements abound and there is no shortage of places to grab a snack. Last but not least, it hosted the memorable World Cup finals in 1974, where Beckenbauer's Germany defeated Johan Cruyff's Netherlands in a score of 2-1.
11. Müller'sches Volksbad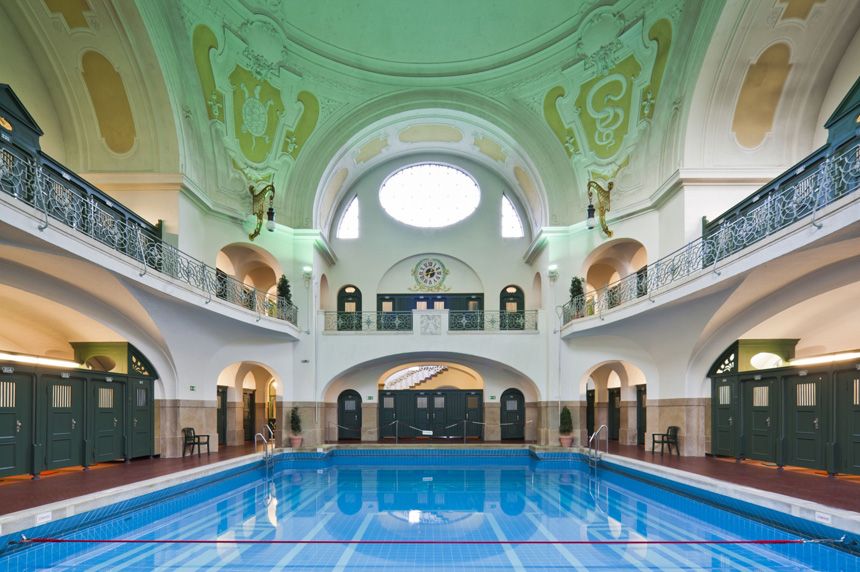 Have you ever seen magnificent pictures of European bathhouses? While Munich has its very own, the Müller'sches Volksbad. While an indoor swimming pool isn't normally that exciting, the art nouveau design makes it one of Europe's most beautiful locales. Taking a dip here allows you to experience bathing culture in the original sense.
Of all the sauna facilities, the Roman steam bath is our favorite. In contrast to a typical sauna, your body is warmed up slowly in different rooms to different temperatures. There is also a Finnish sauna with changing lights where soothing water flows down hot rocks. If this doesn't make a perfect Instagram picture, I don't know what will.
Book a trip and enjoy the best things to do in Munich.
We hope you enjoyed reading through our list of the best things to do in Munich. From art, to adventure, and relaxation, there is no shortage of fun in this German city. Do you have any favorite spots we don't have on our list? Feel free to let us know in the comment section below.
If you have a little extra vacation time, we highly recommend visiting the city of Dresden as well as Germany's Black Forest.
Do you have any questions or comments for us? Perhaps you've been to Munich and have some favorite spots that weren't included on our list. If so, we'd love to hear all about them. Feel free to leave us a message in the comment section below. We will be sure to get back with you soon.
Related Article: 15 Fun Things to Do In Copenhagen, Denmark