You know that time of the year. You need to renew your passport. You're probably wondering – how long does it take to get a passport? Or maybe it's your first time taking an international trip and you're wondering how long it takes to get your golden ticket to paradise outside the country. 
Regardless of the country you are visiting, you will need to get a passport for entry to and from the U.S. Some application processes can take longer than others. We don't know if you heard about this but as of January 22, 2018, all U.S. citizens will need a passport when traveling domestically between certain states. Thanks, REAL ID Act. So how long does it take to get a passport?
Like many government-issued things, getting a passport is a bit of a process and can take a long time. We're sorry if that's not the answer you're looking for. 
The good news is the timeframe it takes to arrive in your mailbox depends in part on how much you're willing to pay for it. Whether you're a first time applicant or a seasoned world traveler looking for tips, we've got you covered. Let's take a look at your options.
So How Long Does It Take to Get A Passport?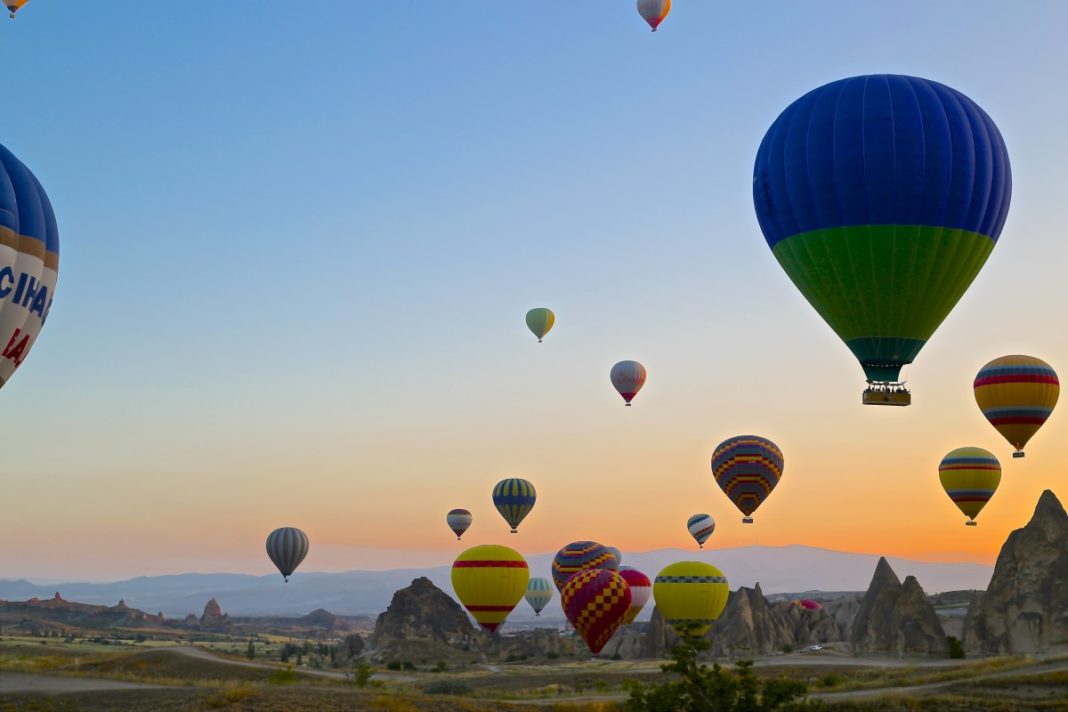 So, how long does it take to get a passport anyways? The standard time is four to six weeks. If you want to pay the minimum amount, you'd better hurry up. For first-time adult applicants, the cost is $135. For those adults who would like to renew, the cost comes in at $110.
Are you a first-time passport applicant? Are you applying to get a passport for a minor? Are you renewing a passport? The process is a little bit different for each of these options. On average, a safe bet would be to apply for the passport two or more months in advance of your trip departure date. This helps to avoid extra fees to expedite the passport and ensure that you receive it with plenty of time before your trip. You don't want the stress of rushing and finding out you have to expedite those documents before your big European vacay.
How Long Does It Take To Get A Passport For First-Time Applicants?
If you're a first-time applicant, the process can take a little bit longer for you than for others. Sorry, travel newbies. The application process requires multiple steps. You will most likely need to apply in person at a passport agency or another official facility, such as a courthouse or your local post office.
In addition to completing an application, you will need to bring a certified birth certificate (with a  raised seal) with you, along with a government-issued ID. If the ID was issued in another state, you will need to bring secondary form of government-issued ID as well.
If you have a name change, make sure you can prove why it does not match the name on your birth certificate with additional documents. After the initial appointment at the passport facility, it generally takes four to six weeks to process. If you need to order documents like a birth certificate, give yourself an extra two to three weeks before you apply for your passport.
How Long Does It Take to Get A Passport for Minors?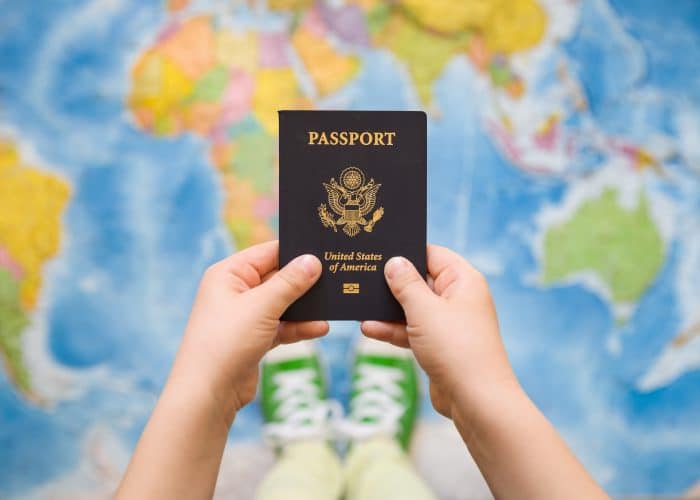 Even if you are renewing a passport, all minors have to apply in person. The child must also present a birth certificate with a raised seal, including both parents' names. In the case that the child is adopted or under the legal guardianship of someone other than their birth parents, a court order establishing their relationship is required. In addition, both parents or guardians must show proof of their government-issued ID cards and sign the child's passport form.
How Long Does It Take to Get A Passport Renewed?
If you are over the age of 16 and you have an undamaged passport that has been issued within the last fifteen years, you can apply for a renewal by mail. If you changed your name, you must submit legal proof of that name change along with your application. Passport renewals by mail also take four to six weeks.
You will need to mail in your old passport and have new photos taken somewhere else. Costco and CVS offer this pretty conveniently. Something else to keep in mind is that some countries won't allow you to travel if your passport is brand new. Be sure to check your trip destination for their rules and regulations for international travelers. Obviously if you're just traveling domestically, you will be fine using your old one.
How Long Does It Take to Get a Passport If You Have Expedited Service?
If you're going on a trip quickly and Bob forgot to renew his passport again, you don't have to sweat it. You can get it expedited. Yes, it will cost you more (around $60 plus the shipping and processing fees) but it's definitely worth it. Once you get on that plane and head out to your destination, you'll forget all about the extra cost. You can't put a price on all the memories you get from travel!
Here you are travel procrastinators. The expedited time for a passport to arrive takes 2-3 weeks. Both regular and expedited passport applications can be done at your local post office. This makes it super easy to pay all the fees and make sure your documents are safely on their way. However, all the forms are available online too.
How Long Does It Take to Get a Passport If You Go to An Expedited Agency?
Let's be honest, most of us didn't even know this existed. But it turns out if you are really limited on time, you still have options. For the same expedited of rate of $60 (plus shipping and processing fees), you can go to an official Passport Agency in your state. If you do a quick Google search, chances are you can find some locally. Book an appointment.
They will have all of the required paperwork and an online checklist to make the process as streamlined and pain free as possible. Generally, these agencies will only accept your appointment if you have two weeks or less until your departure date. Don't wait that long; get an early start on things.
Which States Require U.S. Passports For Domestic Travel?
According to the Real ID Act, the following states are listed under review by the Department of Homeland Security: Connecticut, Illinois, Michigan, Missouri, New York, and Rhode Island. 
When Is the Worst Time to Apply for a U.S. Passport?
Okay, here's a heads up. If you are looking to plan a spring trip, the worst time to apply for a passport renewal is in March or April. This is when most of the people making summer plans start applying to get theirs.
Have Long Does It Take to Get a Passport If You've Already Applied?
If you've already applied for a passport, you can check your status online. This generally takes seven to ten days before it becomes trackable. If you paid for expedited service and sent your application by overnight delivery, this time frame could be a little bit shorter.
Checking your passport status online is quick and simple. You can track its progress by looking at the Department of State's website. Be prepared to enter your full name, date of birth, and have your social security number handy. 
If you want, you can also check your passport status by phone. Sometimes this line can have a long wait, so be prepared to hold. You can call in from 6 A.M. to 12 A.M. midnight Monday through Friday and from 9 A.M. to 5 P.M. eastern time on Saturday and Sunday (excluding federal holidays).
The best time to call is between 8:30 AM and 9:00 AM EST to avoid a long wait. You can use one of these phone numbers: 1 (877) 487-2778 or 1 (888) 874-7793 for anyone who has impaired hearing. 
Apply Now to Renew or Get Your Passport For the First Time
If you have a trip planned for the summer, now is the busy season for passport applications. We recommend applying as soon as possible, so you don't have any delays before your big trip. As we said, it can take four to six weeks on average to get your documents in order. Give yourself that extra two to three weeks if you need to order identification documents before you apply.
As a last reminder, check the travel policies of the countries you are applying to before you book that trip. Some do not allow you to travel with brand new passports and others will require travel visas and international drivers licenses if you want to rent a car. We hope these tips helped you find it how long it takes to get a passport. Now, get out there and book your dream trip!
Related Article: How To Pack Efficiently For Every Journey