It's been a long wait. The little trip you've been waiting for is just around the corner. It's time to make that weekend packing list.
No matter if you're going on a road trip or just out of town, getting away for the weekend is always exciting. To pack for maximum fun and minimal stress, you're going to want to make sure you cover all the bases. Nothing is worse than getting to your destination and realizing you forgot that favorite red sundress and your iPhone charger. Here's our must-have weekend packing list.
Here's Our Pick for Must-Have Items on Your Weekend Packing List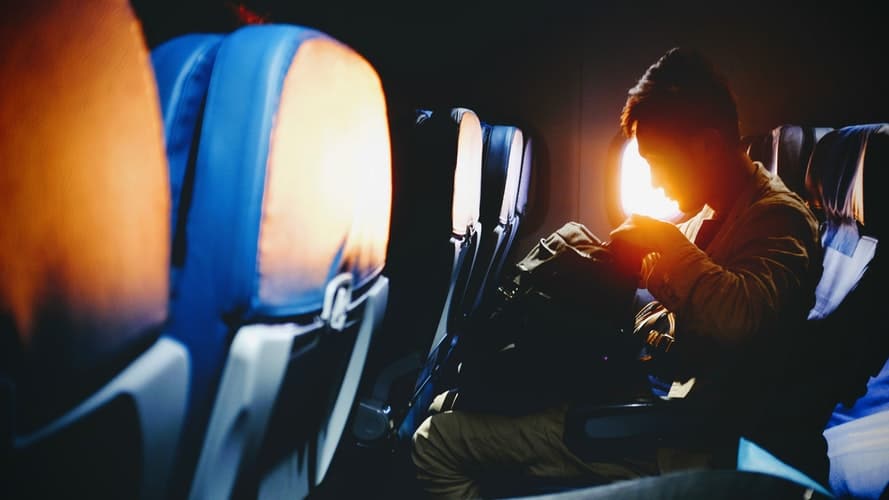 Alright, let's get to the good stuff – what to bring. People, we've got you covered. We'll make sure to include something in here for everyone.
1. The Bag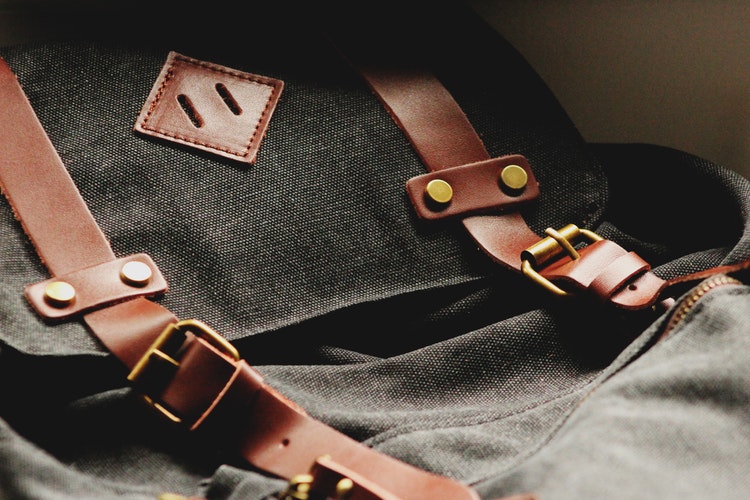 This is the most important item on your weekend packing list. While a duffle bag or backpack works, we highly recommend investing in a weekender bag. They're literally designed for short trips. You're going to want a durable, well-constructed bag. The ones we've picked are trendy, spacious, easily portable, and fairly affordable too. Madewell, Everlane, and Fjallraven are our favorite brands.
2. Pick a Wardrobe Color Scheme
Okay, so we're not talking solely blues or browns here. We mean pick the staple pieces that go with everything and pack those. Clothing that falls within a neutral color palette is easy to style; it's especially helpful to pick items you can mix and match.
Bring one fancy outfit, one casual outfit, and one comfortable outfit (for travel, sleeping, and lounging).  Sticking with a general color scheme will not only help you look more coordinated but you'll also save a lot of space in your bag.
3. Two Pairs of Shoes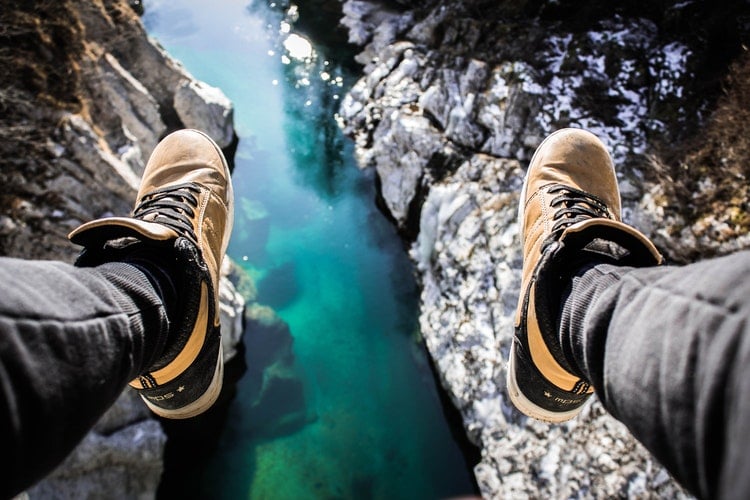 Whether you're going to the city, beach, or anywhere in between, you're going to want two to three pairs of shoes with you. You'll want to bring one comfortable pair of walking shoes and one pair of dressier shoes. If you're going to the beach or pool, add a pair of flip flops in there too. With all the room you saved packing with a color scheme, you can do it.
4. Accessories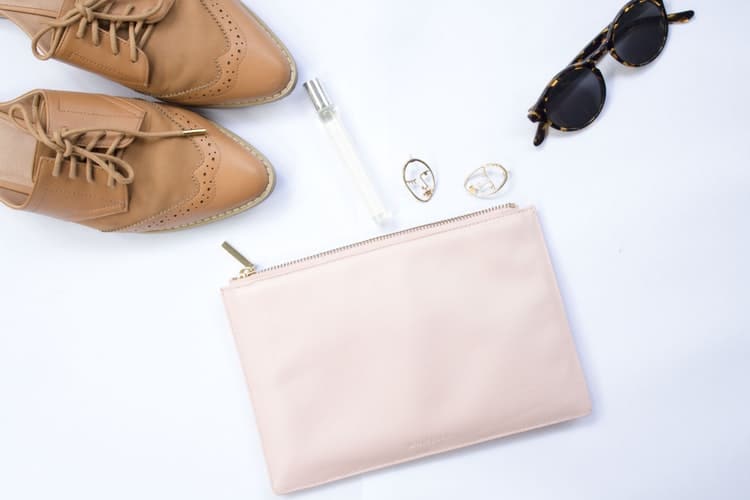 Add a pop of color to neutral outfits with fun accessories. Infinity scarves with a fun print serve multiple purposes. You can use it as an accessory, plane pillow, swimsuit cover up, the list goes on. Earrings, necklaces, and patterned socks also add a fun touch to an otherwise simple looking outfit.
5. Toiletries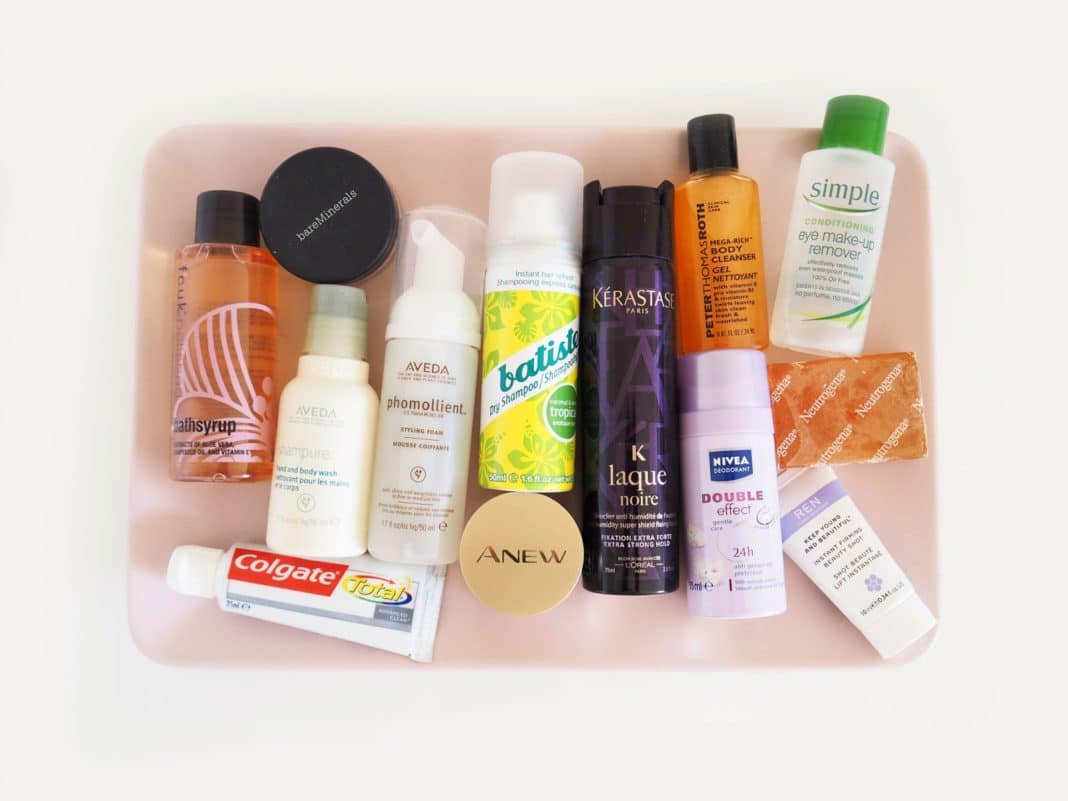 Don't get lazy just because you're on vacation. Fall asleep with your makeup on or without washing your face once or twice and you will feel your skin's wrath. No matter how short your trip may be, make sure to bring makeup remover wipes, and your specific cleanser and moisturizer with you. Bring your toothbrush, toothpaste, dental floss, mouthwash, cosmetics, feminine hygiene products, and any other toiletries you may need.
6. Packing Cubes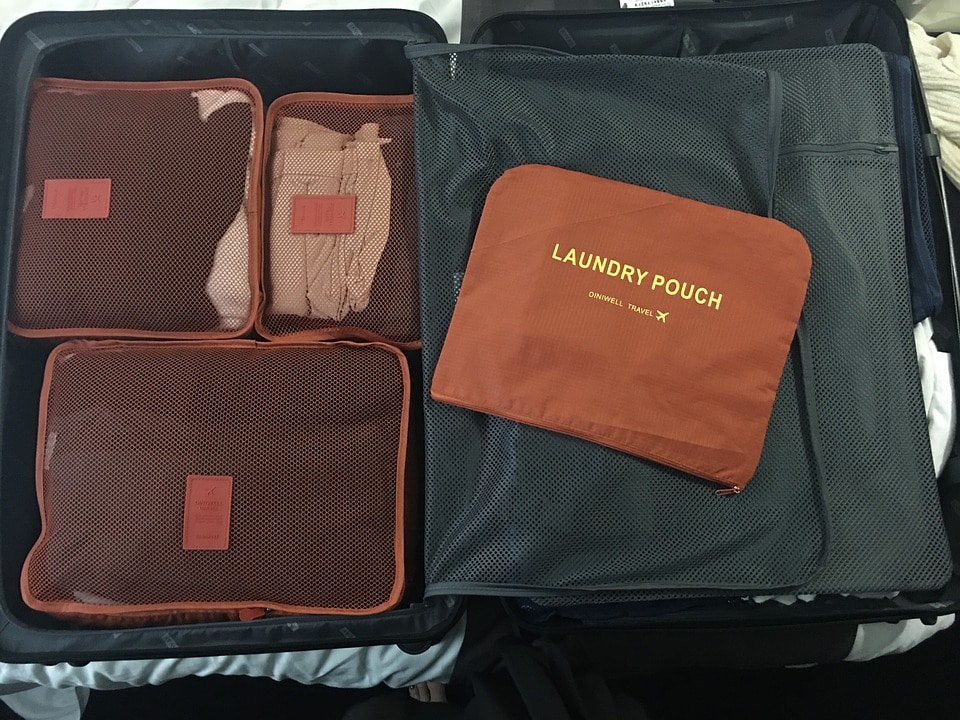 We swear by these. Using packing cubes will turn you into a packing pro in no time. You absolutely need these for your weekend packing list. Packing and unpacking has never been so easy. You won't have to empty out your whole bag just to find the last clean pair of socks you've been searching for. They are perfect for organizing your weekender bag and separating clean laundry from used.
7. Sunglasses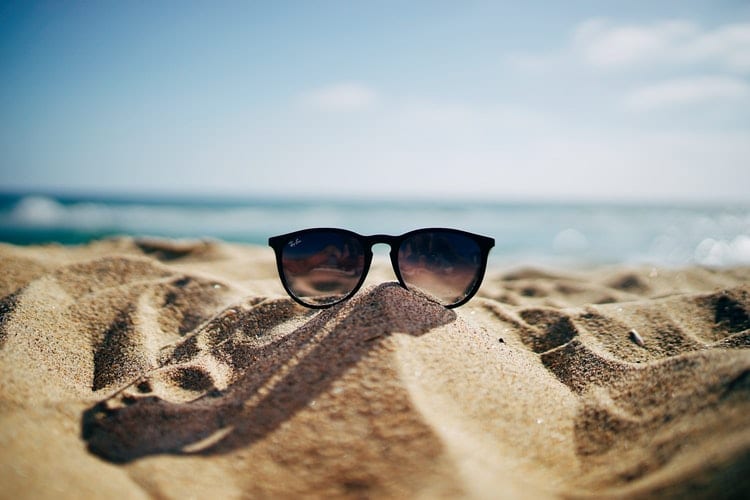 We don't care if it's rain or shine, winter or summer. Sunglasses are essential for any weekend packing list. Just think of how many times you thought it would be overcast and ended up squinting the entire time you were driving. Protect your eyes from harmful UVA/UVB rays with a good pair of sunglasses.
8. Charger Phone Case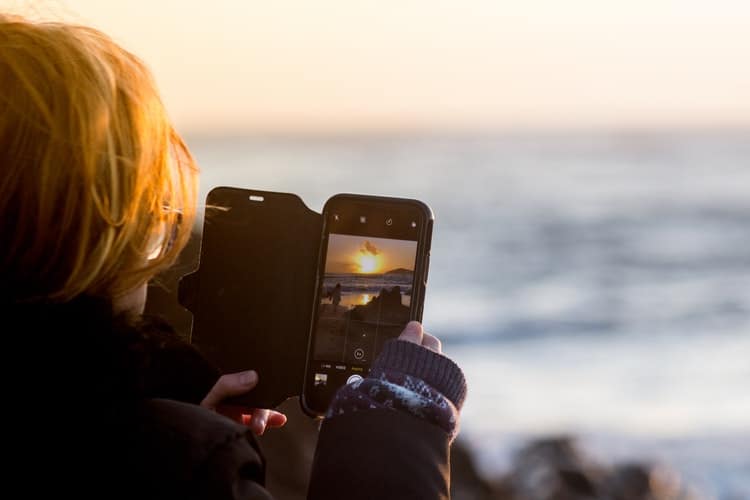 When you're on vacation, you don't have time to wait for your phone to charge plugged into a wall. You need to take it so you'll get all those good photos. Skip the hassle. Buy yourself a charging phone case. You can find them on Amazon for around $20 USD; it holds a full charge. So, you can go about your day without worrying about where you can charge your phone next. While you're at it, get a car charger for your phone too.
9. Medicine
Have you ever gotten sick on vacation? We have. It's hard to enjoy Berlin in the spring when your eyes are puffy and you can't stop sneezing and blowing your nose. Plan ahead. It's always a good idea to bring a full stock of medicine – basically anything you think you could need. This includes painkiller, Pepto Bismol, vitamins, Airborne (for colds), cough drops, allergy medicine, Dayquil, and Nyquil. You can buy pill cases for easy organization. Amazon carries small sizes that won't take up too much space in your weekender bag.
10. Earplugs and a Sleep Mask
Credit: Amazon
You never know when you're going to need these. Does your significant other stay up late reading and then snore all night long? Don't let noise and light keep you awake. Get the peaceful sleep you need with the assistance of a good pair of ear plugs and a sleep mask.
11. Glasses and Contacts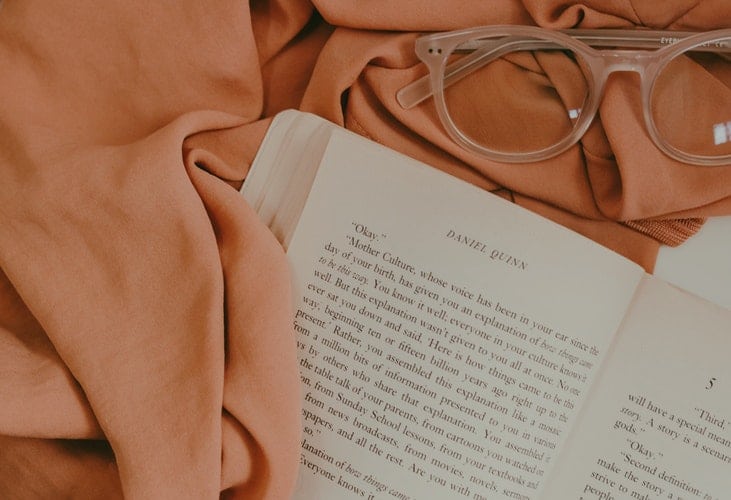 If you're a person who wears glasses or contacts, you know the pain of forgetting either of these things. Pack both just in case – even if you have a preference for one over the other. You never know when you could misplace or lose a pair. Choose a contact or glasses case that has a hard outer shell and can easily be stowed in your travel bag.
12. Polaroid Camera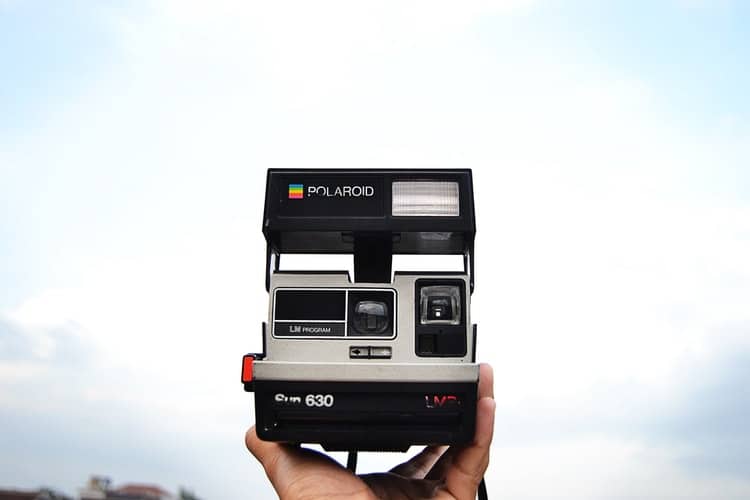 These are so fun to bring on your trip. We couldn't imagine a weekend packing list without one. Use it to capture all the new memories you're making with all the fun of an old vintage feel. They're fun and easy to use. You can pick one up on Amazon for about $50-$60 USD.
13. Waterproof Cell Phone Case
If your trip is taking you anywhere near the water or even to a rainy climate, you should consider bringing a waterproof cell phone case. Skip out on paying full price for a hard case. Instead, you can opt for a cheap waterproof pouch instead. In the event you're exploring a tropical climate like the Florida Keys, chances are you'll get caught up in a rain shower at least once.
14. Copy of Your Important Documents in Your Wallet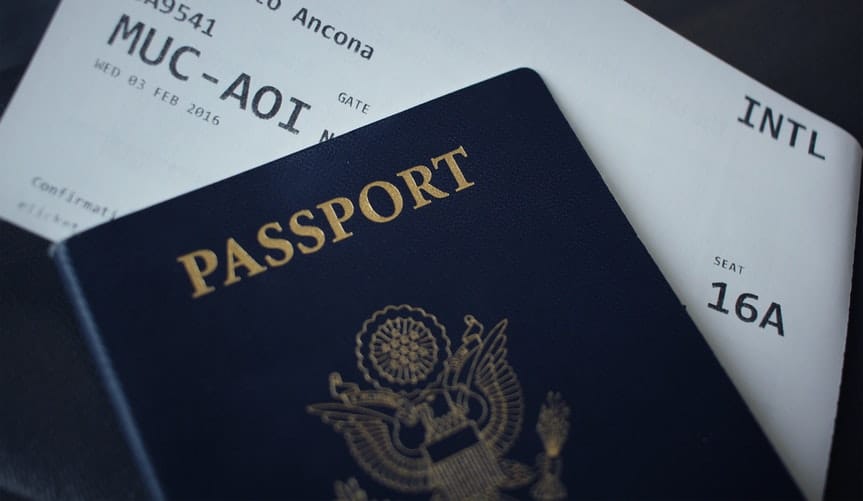 Make sure you have a valid ID, passport, and any debit card and credit cards you might need. In addition, it is important to make sure you have a copy of your valid documents. Make sure you don't forget your itinerary, plane ticket, or car insurance (if you're driving). An easy way to keep all this information in one place is with a document holder.
Other Packing Items for Your Weekend Packing List Include:
Sunscreen

First aid kit

Camping supplies

check

Lightweight towel

check

Hair dryer and flat iron

check

Rain jacket

check

Shaving supplies

check

Ipad, tablet, or laptop

check

Laundry bag

check

Perfume

check

Headphones

check

Tied to-go stain remover pen

check

Beach bag

check

Dirty laundry bags

check

A small paperback book

check

Deodorant

check

Mini sewing kit

check

Hat for extra sun protection
What Not to Bring on Your Summer Weekend Packing List
Okay, we've covered the bases of what you should bring on your weekend packing list. Now, it's time to take a look at what you should skip out on.
1. A Checked Bag
Keep in mind that you don't need to bring too much with you on a weekend trip. Even if you're going on a three-day weekend, you can probably limit yourself to just a carry-on weekender bag and one small personal item (a small purse or backpack). This way, you'll not only save money on checked baggage fees but you will also save yourself the time and trouble of having to wait forever at baggage claim.
2. Unnecessary Electronics
Unless you're traveling for business, you probably don't need your iPad, Kindle, or laptop. Besides, it's nice to unplug from technology for a while. Leave your iPad at home for the weekend and reconnect with those around you.
3. Too Many Shoe and Outfit Options
Let's be honest. You don't need five outfit changes for one weekend. Cut down on what you include on your weekend packing list. Don't overstuff your bag. Skip the checked bag you're so tempted to bring. You won't need it. Trust us; chances are, you'll end up wearing your favorite few clothing items on repeat anyways. Time flies. Don't spend your precious vacation time deciding what to wear. Make your outfit choices as easy as possible.
4. Books
There's no need to lug around cumbersome novels. Skip out on lugging around a heavy book. If you want to bring a small paperback to read on a plane or train, that will work just fine.
Bring What You Need for Your Summer Weekend Packing List
We hope you enjoyed reading through our list of what to bring according to your weekend packing list. Perhaps you have some suggestions for an item to include that we didn't list. Whatever's on your mind, feel free to let us know. Leave a message for us below and we'll be sure to get back with you soon.
Related Article: ​​​Best Weekender Bags for Travel in 2018​​​