So you're looking to go to Utah. When most people think of traveling to the Beehive State, they think of the famous snowboarding and ski scenes in the capital. While they wouldn't be wrong, there are so many more things to do in Salt Lake City. We're gonna take you on a (not so) little tour of the best places to see. Are you ready?
SLC should definitely be on your list of must-see places in America. Shimmering Salt Lake with its azure skies and powdery slopes marks Utah's capital city. Despite its growing urban scene, something deep within its character emanates a small town feel. Downtown is very walkable and when evening rolls in, you can't help but notice how peaceful it is out here. Natural beauty surrounds you at every turn. But the great outdoors isn't the only reason there are so many fun things to do in Salt Lake City.
While Salt Lake is often thought of as the LDS community's home base or so to speak, it's actually become more liberal. The growing influence of the hippie community can be seen in neighborhood coffee shops and yoga studios, dotting the streets. Here, elaborate tattoos and dreaded hair are the norm.
Foodies are swept up in the ever-changing food culture, among a multitude of international dining options. While the trail beckons, the city does too. Travelers love the perfect blend of urban culture and the outdoors – from great shopping to even better slopes. Combine great food, friendly faces, and the beautiful outdoors. We can't think of anything better.
A Brief History of Salt Lake City, Utah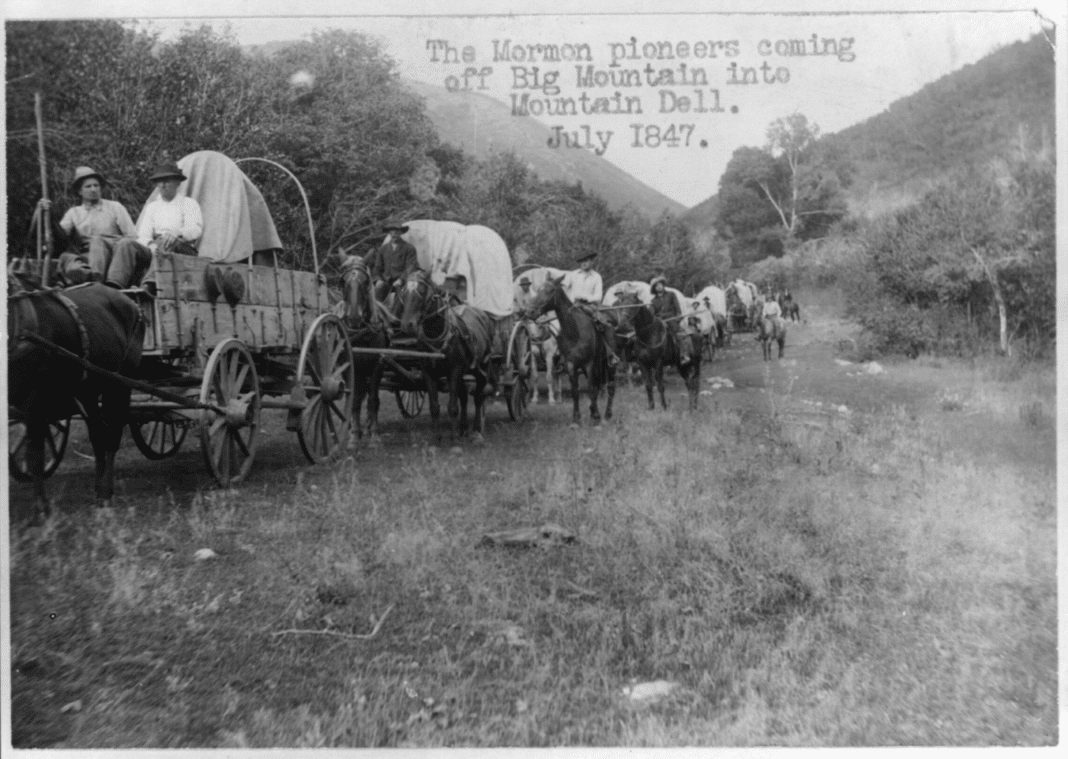 So what are the best things to do in Salt Lake City, anyway? To answer this question, we're going to have to go back and learn a little bit about the town's history. History buffs, buckle your seatbelts. Okay, it's not going to be that long of a lesson. But this town definitely does have some rich culture to share. This short history will give you an idea of the reasoning behind city planning, knowledge of some of the temples, and get you excited to explore some historical sites. Let's take a look behind the curtain.
Ancient Times In the Region of Salt Lake
In ancient times, modern-day Utah was inhabited by various Native American groups. Ancient Pueblo people, known as Anasazi, constructed large communities around Southern Utah from 1 to 1300 AD. The state takes its name from the Ute tribe; Navajo Indians arrived later in this region.
The Early 1800s in Salt Lake City
Salt Lake City was founded on July 24, 1847,f by a group of Mormon pioneers. Led by Brigham Young, these pioneers were the first non-Indian settlers to come to the Salt Lake Valley and settle down. One hundred and forty-eight people were in this founding group, consisting of 143 men, 3 women, and 2 children. They came to the valley for the purpose of seeking freedom from hostile mobs and persecution. It is believed that when they arrived in the Salt Lake Valley, Brigham Young said: "this is the right place."
On the very day of their arrival, these pioneers began to work to call it home. They began to till the soil and plant their crops. Within just a few days, plans were drawn for the great Salt Lake City, named for the island lake that dominated the desert in the west. Directly from the center of the city (now known as Temple Square), blocks were arranged on a grid pattern covering 10 square acres. These squares marked the equivalent of 132 streets wide, "wide enough for a team of four oxen and a covered wagon to turn around."
The Mid-1800s In Salt Lake City
One year later in 1848, more emigrants arrived in the Salt Lake valley. Many of these pioneers were European converts, who had become Mormons later on in life. During this decade of emigration, they brought their culture with them, transforming Salt Lake City into a cosmopolitan center.
When they first arrived in the region, Salt Lake City was still a part of Mexico. A treaty signed in 1848 ceded it to the United States and two years later in 1850, the State of Desert became official Utah property. Since Deseret means beehive and symbolizes industriousness, Utah's state symbol is the beehive. Its state bird is the seagull, but that's another story for another time.
During the 1850s, the California Gold Rush brought forth a whole new wave of settlers, looking for a share of the get rich quick scheme. U.S. soldiers were stationed here too. While trade with these travelers brought in a steady stream of state revenue, agriculture continued to be Utah's mainstay.
In 1869, the completion of the transcontinental railroad brought the second big wave of change. Many people traveled by rail to come to the "City of Saints." Others who came for the Gold Rush ended up staying.
The Late 1800s In Salt Lake City
From the 1860s through the 1920s, hundreds of mines were opened to harvest gold, copper, silver and led into the nearby canyons. Some more prosperous mine owners constructed mansions for themselves along the famous South Temple area, once known as Brigham Street.
The 1890s arguably brought the most change to Salt Lake City. This is when the Mormon Church officially ended the practice of polygamy. In 1896, Utah became the third state to extend the right to vote to women.
The Early to Mid 1900s In Salt Lake City
Moving on to the 1990s, many historical buildings were constructed. Electric trolleys were installed at Trolley Square were used to transport people living in the Avenues, Capitol Hill, Liberty Park, and the Sugarhouse Areas to downtown. Sadly, the trolleys were gradually replaced by buses in the 1930s. The last trolley was discontinued in 1941. City parks were also installed, along with sewer systems, lighting fixtures, and paved streets.
During the 1960s, several commercial centers were constructed in the suburbs, drawing business away from downtown. To counteract this, the Mormon church invested $40 million in a downtown shopping center.
The ZCMI Center Mall, named for the Zions Cooperative Mercantile Institution, is a result of the church's effort. This just goes to show how much influence the Mormon church has had over Salt Lake City historically.
Things to Do In Salt Lake City
Alright, know that you've got the low down on this city's history, you can appreciate all that it has to offer so much more.
Historical Places to Visit In Salt Lake City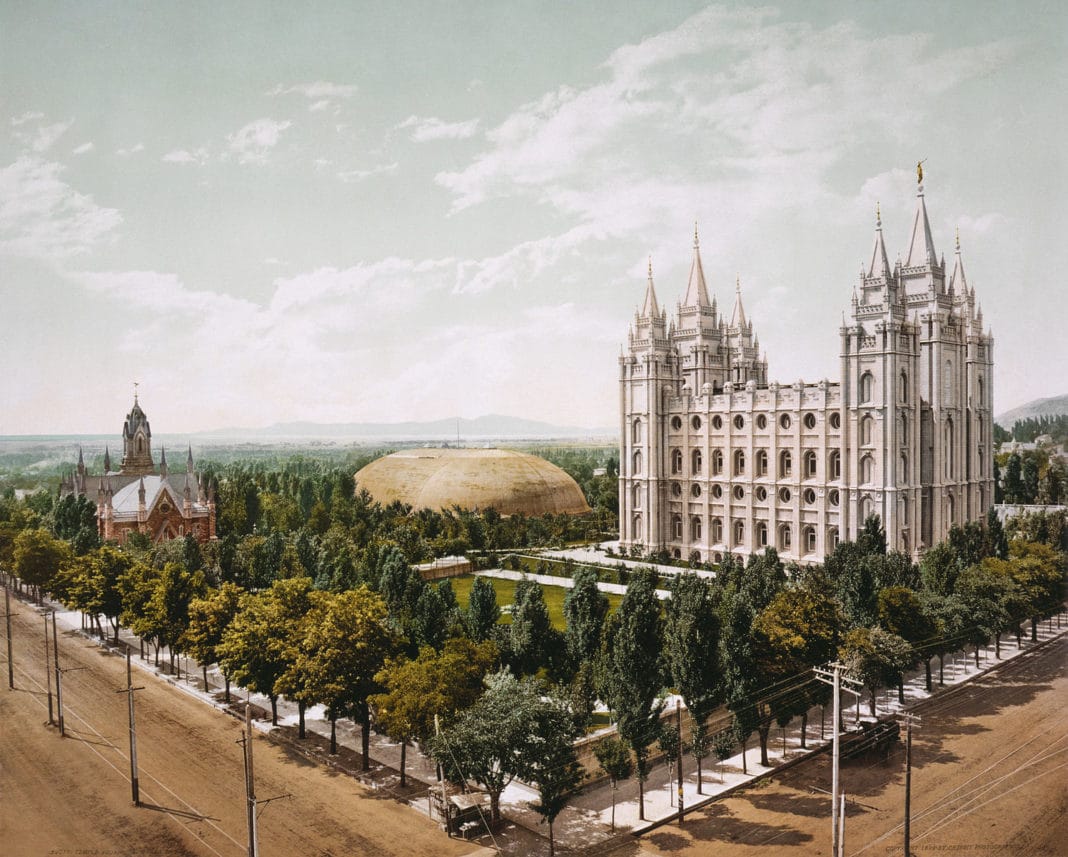 While some of our favorite things to do in Salt Lake City are definitely historical visits, we're going to show you a mix of just about everything. Let's go!
1. Go See the Mormon Tabernacle Choir Perform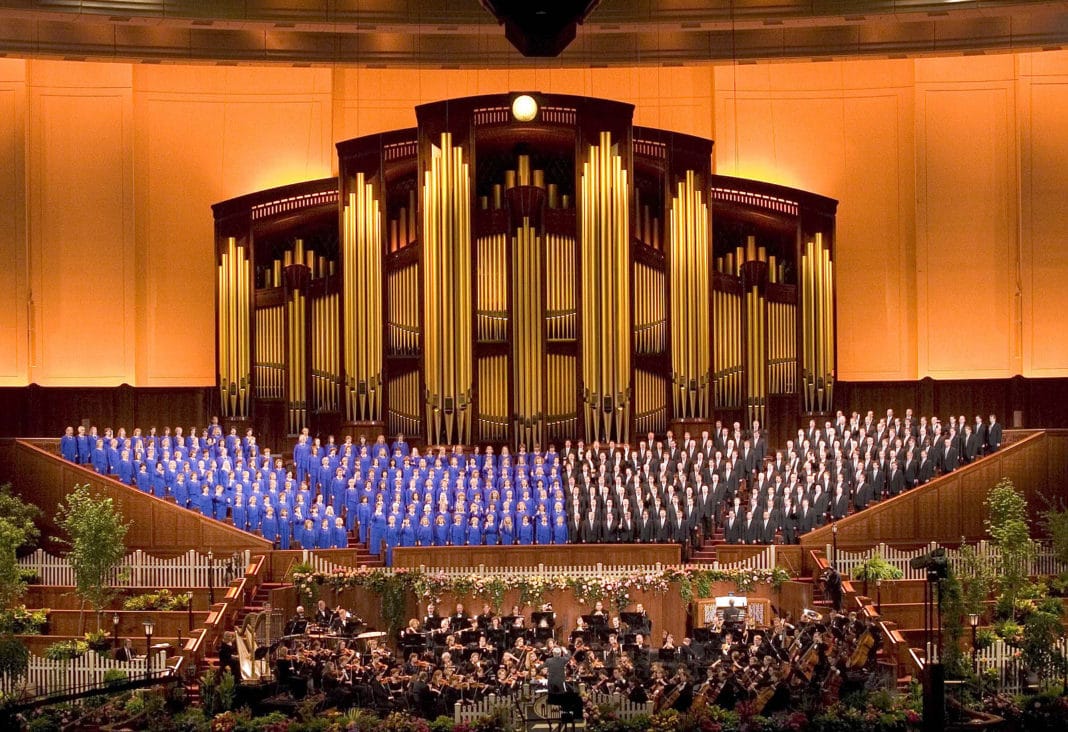 First and foremost, you should visit the Mormon Tabernacle. Experience live music in Salt Lake City (SLC) the old school way with a good old-fashioned choir. Hearing this world-renowned group should be high up on any person's SLC bucket list. Seriously, guys, this is one of the coolest things to do in Salt Lake City.
A live broadcast is sent out every Sunday at 9:30 am. From September through November and from January through May, you can attend in person at the Tabernacle. Rehearsals are free and open to the public from 8 pm to 9 pm every Thursday.
From June through August and then in December, choir broadcasts and even rehearsals are held at the 21,000 seat LDS Conference Center. In the event that travelers come from near and far (which they often do), this ensures plenty of seating and optimal views. Performances are held the same time. The only difference is the extra organ recital that takes place at 2 PM from Monday through Saturday.
2. Tour the Museum of Ancient Life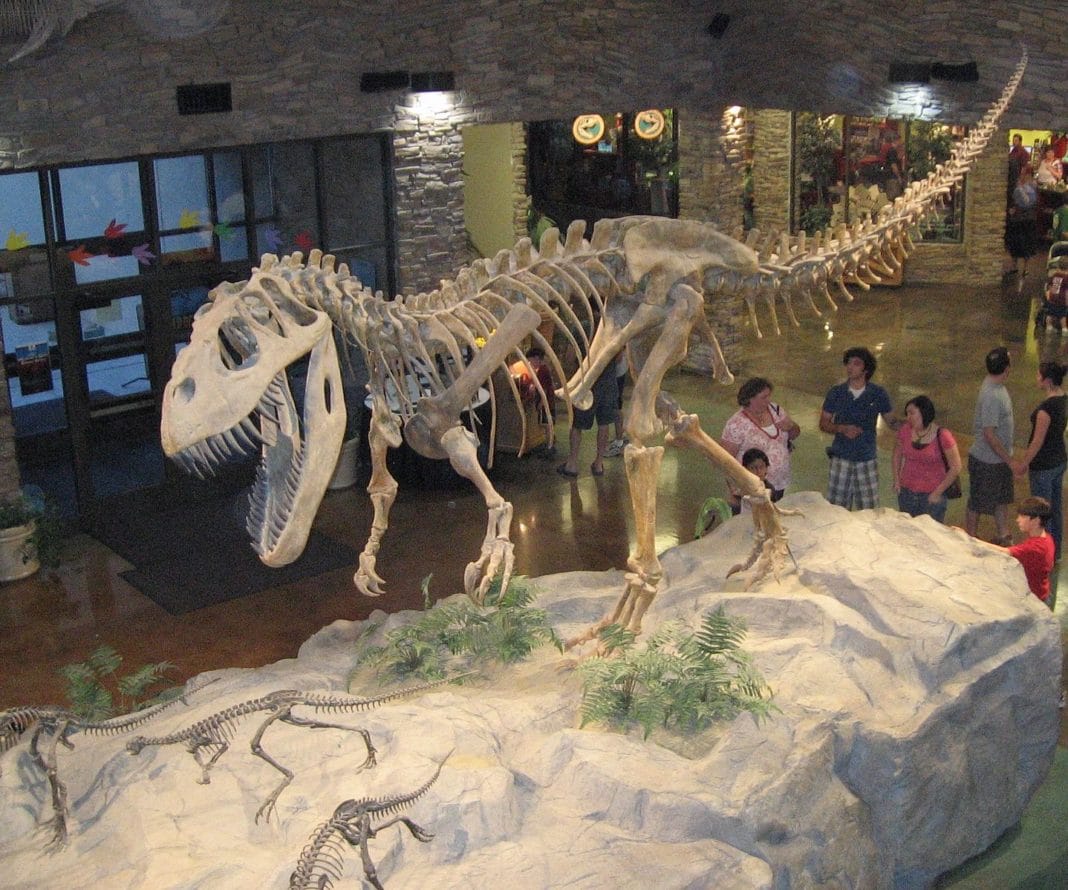 Come and see this family-friendly museum located over at Thanksgiving Point. All sorts of prehistoric life are on display, from exhibits on dinosaurs and aquatic life to interactive fossil exhibits and a 3D theater. Younger children can dig for their own bones, dress up as a dinosaur, and play around in a watery Silurian Reef.
3. Walk Around Temple Square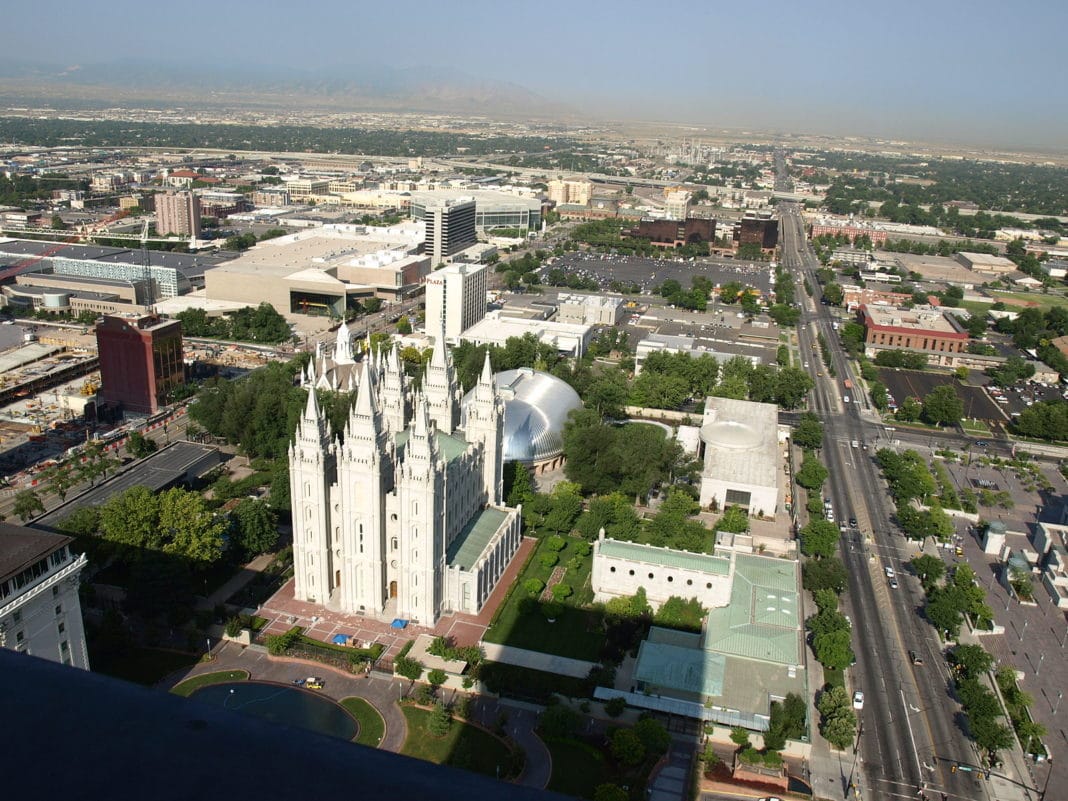 Visiting this famous plaza is one of the most fun things to do in Salt Lake City. Spanning ten acres and with walls rising fifteen feet high, the Temple Square is certainly a sight to behold. LDS guides provide free 30-minute tours, heading out from the visitor centers at the two entrances on South and North Temple Sts. Sisters, brothers, elders are stationed every so often to ensure guests have someone ready, willing, and able to answer any questions they may have. In addition, check out the noteworthy administrative buildings and theater venues next door.
Temple Square History
Only four days after arriving in the SLC region, Mormon pioneers decided they would construct a temple in this valley. While the Salt Lake Temple took 40 years to complete, it soon became the center of the city. SLC's gridded street system places the temple as its point of origin. Each address is indicative of how many blocks north, south, east or west lies from Temple Square.
Temple Square Dining
Did you know that you can dine in the original home of Brigham Young? The Lion House Pantry offers hearty meals from recipes passed down through generations. The menu rotates daily, featuring mouth-watering comfort food like shepherd's pie, chowder, prime rib, crab-stuffed tomato salad, and the famous Lion House rolls.
There is also the Roof Restaurant, located on the 10th floor of the Joseph Smith Memorial Building. This gourmet dining buffet offers views just as amazing as its international cuisine and dessert options.
The Garden Restaurant is also located on the 10th floor of the Joseph Smith Memorial Building. It offers a full menu in a semi-casual setting. Here, you'll dine surrounded by lush historic gardens, fountains, and a retractable glass roof.
Last but not least, Nauvoo Cafe is an inexpensive and wonderful spot to stop for breakfast items such as omelets, sandwiches, soups, and salads.
4. Visit Snowbird Ski and Summer Resort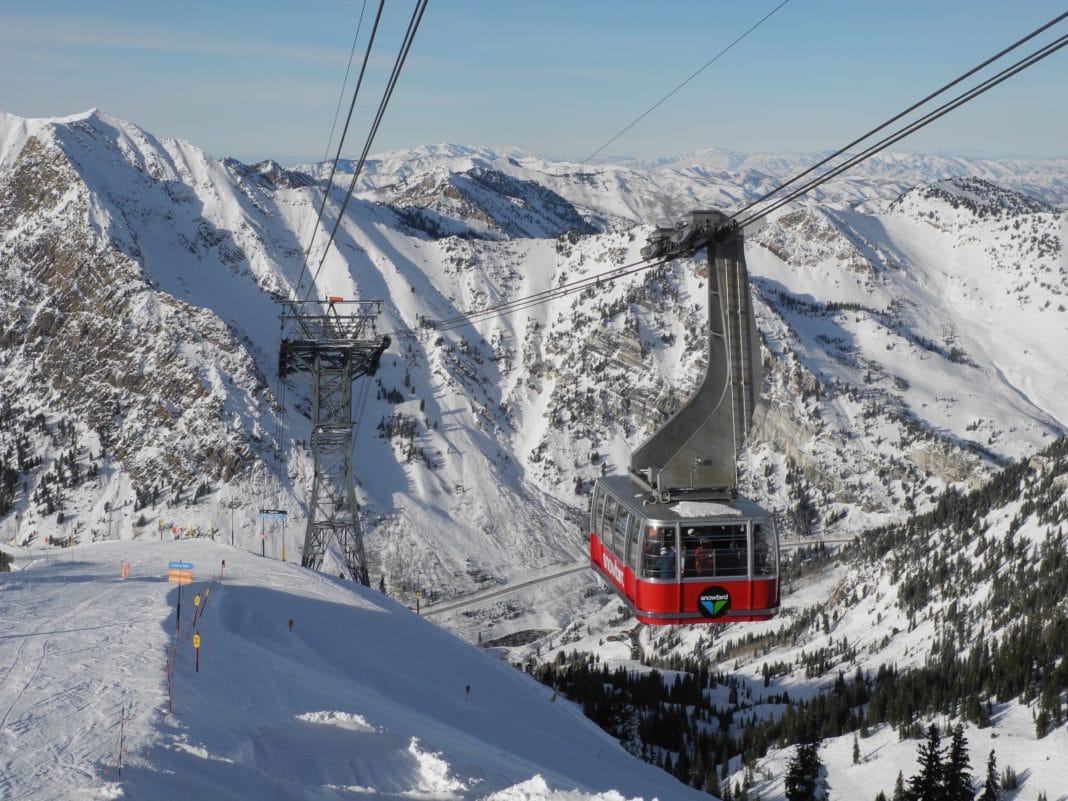 This four-season resort is nestled away among the picturesque Wasatch Mountains' Little Cottonwood Canyon. Make sure to bring your camera. The sights are so gorgeous, you'll be snapping a pic every few minutes. We guarantee it.
It boasts Utah's longest ski season but the thrills don't end when the snow melts. The resort also offers dozens of other alpine activities, summer events, mountain dining, and even spa packages.
History of Snowbird Resort
Located at the base of the former mining town of Alta, Snowbird was opened in 1971. It began with 3 lifts, a 125-passenger Aerial Tram, the Lodge at the Snowbird, and the Snowbird Center. Since, it has expanded to include the world-class Cliff Lodge, Cliff Spa, and conference center, an eleven-story atrium, and North America's only ski tunnel. The resort has received numerous awards, for everything from guest services to environmental stewardship.
Activities at Snowbird Resort
Skiing and snowboarding are a given. The resort offers unparalleled accessibility, fun terrain, fresh powder, a pedestrian slopeside village, and first-class service. Every year, Snowbird receives about 500 inches of its famous light, dry powder – enough to stretch the ski season from mid-November to Memorial Day. Along with its neighboring Alta, Snowbird shares a dual resort lift ticket for over 4,700 acres of terrain.
Aerial Tram
If you're not renting gear and just want to check out the sights, take the aerial tram up to the top. Here, 360-degree views of the surrounding peaks and valleys are your reward. You can ride the tram to the bottom or take the adrenaline-pumping way down. Your choice.
Mountain Biking
In the summer, one of the most popular things to do in Salt Lake City is hit up Snowbird for some mountain biking. The Big Mountain trail takes you from Hidden Peak through Gad Valley and back over 7.5 miles of a super scenic trail. There are also over 7 miles of cross-country trails on the mountain you can access without a pass.
Hiking
Snowbird's network of trails is available for you to explore on your own or with a guided tour. You can ride the tram up and hike down or start your hike at the base. For special accommodation, the trail offers a one-mile wheelchair accessible nature walk.
Spa
You haven't really had a true spa experience until you've come to the one at the Cliff Lodge. Surrounded by granite peaks and wildflowers, this paradise offers a variety of relaxing, therapeutic massage and spa treatments. Here's an added bonus. Booking one gives you access to the steam room, sauna, and rooftop pool and hot tub. With all these options, pampering yourself is one of the best things to do in Salt Lake City.
Kid-Friendly Alpine Activities
If you're looking for things to do in Salt Lake City with the kids, stop right here. While Snowbird might sound like an adult adventure junkie's paradise (and it is), it also offers plenty of fun for the kids too. During the summer, kids can spend their days playing on the Alpine Slide, Mountain Coaster, Mountain Flyer, Climbing Wall, Ropes Course, Kids' Inflatables, Mining for Gems, and bouncing on a Bungee Trampoline.
Dining
The Snowbird Resort offers plenty of dining options for its guests. The restaurants include the following options: the Aerie (an American gastropub), The Forklift (a great place for a quick stop), Steak Pit (a great steak and seafood joint with a well-rounded wine list), El Chanate (a spot for Mexican food), and the Atrium (a gourmet coffee and pastry spot).
Shopping
Did we mention that Snowbird is home to the world's largest privately held oriental rug collection? That's a random fun fact. Well, they're also home to one of the best things to do in Salt Lake City – shopping. After your massage and facial, head out to grab some souvenirs. The Cliff Spa Shop offers a great selection of bath products, makeup, and more. For some snowboarding merch, Wings can set you up. Pipeline stocks popular clothing and accessories from brands including Oakley, Roxy, and the North Face.
5. Go See This Is the Place Heritage Park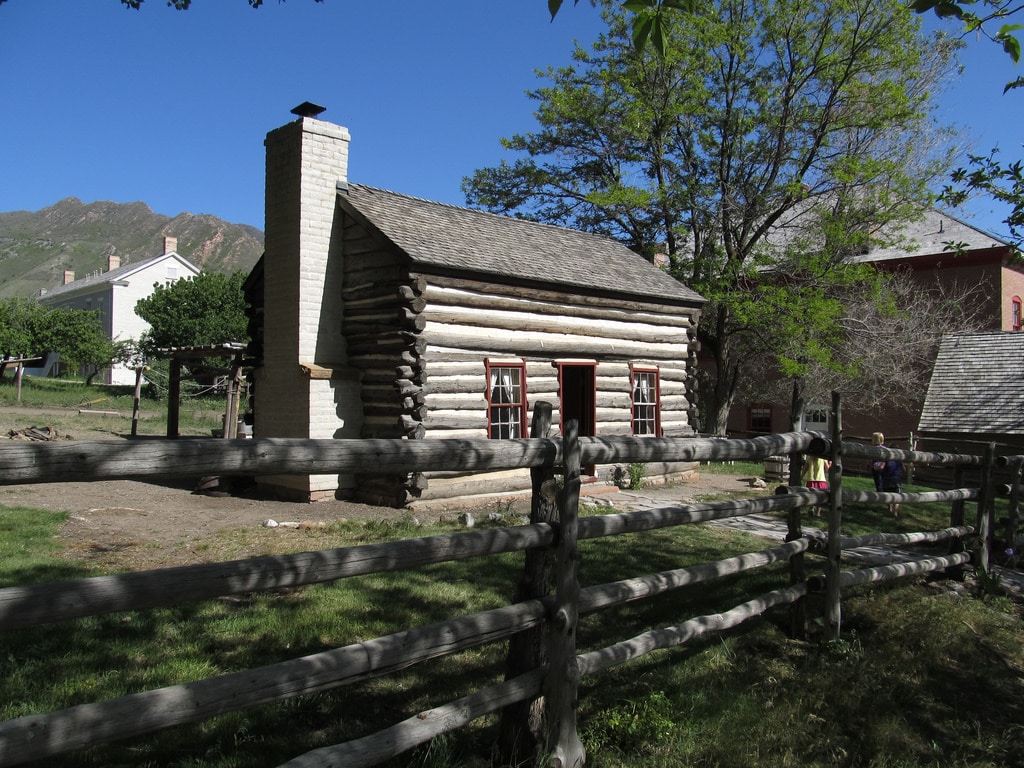 Yes, this is actually the park's full name. This Utah State Park located near Hogle Zoo and Emigration Canyon encourages travelers to step back in time and picture Utah during its early pioneer stages. Overall, the experience is family-friendly, educational, and non-denominational. The park is open year-round with the exception of just three holidays – Thanksgiving, Christmas, and New Year's Day. Visiting this historic site is one of the coolest things to do in Salt Lake City.
A Little History of This Is the Place Heritage Park
Led by Brigham Young, Mormon pioneers arrived in Salt Lake City on July 24, 1847. Young, who was suffering from altitude sickness looked out at the valley from his covered wagon and declared, "This is the right place. Drive on." The park's Heritage Village depicts the pioneers' early settlements in the Utah territory.
Formed in 1998, This Is the Place Heritage Park serves to foster public knowledge of Utah's early populations. All buildings were either relocated from their original site or reconstructed for use within the park.
Activities In This Is the Place Heritage Park
The Heritage Village features a number of buildings to explore buildings to explore, including cabins, farmhouses, barns, blacksmith shops, chapels, and stables. You can also watch volunteers work and ask questions about their crafts. Moving along to the Native American Village, you can experience earthen Navajo Hogans and Shoshone teepees, watch traditional dancing, hear stories, and participate in sandpainting crafts.
Three trains take travelers around the park, with conductors giving historical context. The mini train circles the park's natural spring-fed pond, which provides water for the animals and crops. For the kids, pony rides are a must-do. With all these activities, this is a must on our list of things to do in Salt Lake City.
6. Thanksgiving Point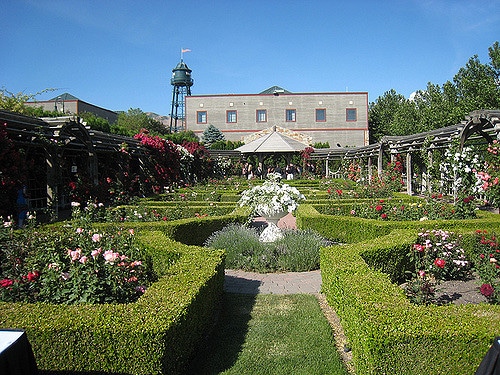 So what is Thanksgiving Point? Well, that's a great question. Officially, it runs as a non-profit farm, garden, and museum. However, it's also a 3D movie theater, spa, golf course, shopping destination, and more. In essence, it's a one-stop shop entertainment hub for the whole family. Located halfway between SLC and Provo, it's an easy drive. Activities include museums, gardens, farm country, golf, dining, and shopping. There are also events held here throughout the year. Let's take a look at each of the activities and see what they have to offer.
Museums
Take a stop at our favorite, the Museum of Ancient Life. Here, you'll find 60 complete dinosaur skeletons and over 50 hands-on exhibits to immerse you in the exciting world of prehistoric paleontology. Of all the things to do in Salt Lake City, this should be somewhere at the top.
Another museum to see is the Museum of Natural Curiosity. Featuring over 400 exhibits and interactive experiences, including Rainforest, Exploratorium, and Discovery Garden, this place is a kid-friendly mecca. There is also a high ropes course and trading post, where you can trade in some treasures you found outside for some pretty cool prizes. The whole experience is fun and the opportunities for learning are endless.
Gardens
Come explore the stunning 55-acre Thanksgiving Gardens. They certainly are a sight to behold. Here, you'll find the largest man-made waterfall in the Western Hemisphere, a beautiful tulip festival, and an array of diverse and fascinating flora.
Farm Country
Kids will enjoy the farm country so much. Here, you can meet cows, goats, horses, pigs, and even peacocks and alpacas. Watch cows grazing, ride a pony, and in the spring, you can meet chickens and baby bunnies.
Golf
This championship-style 200-acre golf course runs adjacent to the Gardens, offers stunning mountain views, and delivers a truly unique experience.
Dining
The Harvest Restaurant is elegant and charming, offering a full menu of entrees, soups, salads, and desserts. The Tower Deli leans much more towards the casual side and offers everything a family could want, including breakfast. The Expedition Cafe is located inside the Museum of Life, offering up food with fun dino-themed names.
7. Take A Stop At the Red Butte Garden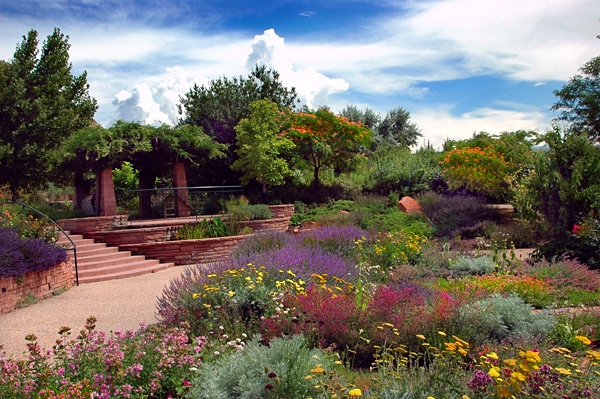 These lush landscaped gardens cover nearly 150 acres, offering access to trails in the Wasatch foothills. During the summer, it becomes a popular concert venue where tourists and locals alike flock to here some popular tunes. You can check online to see who's playing. The daylight hours are in low season.
8. Take Some Scenic Drives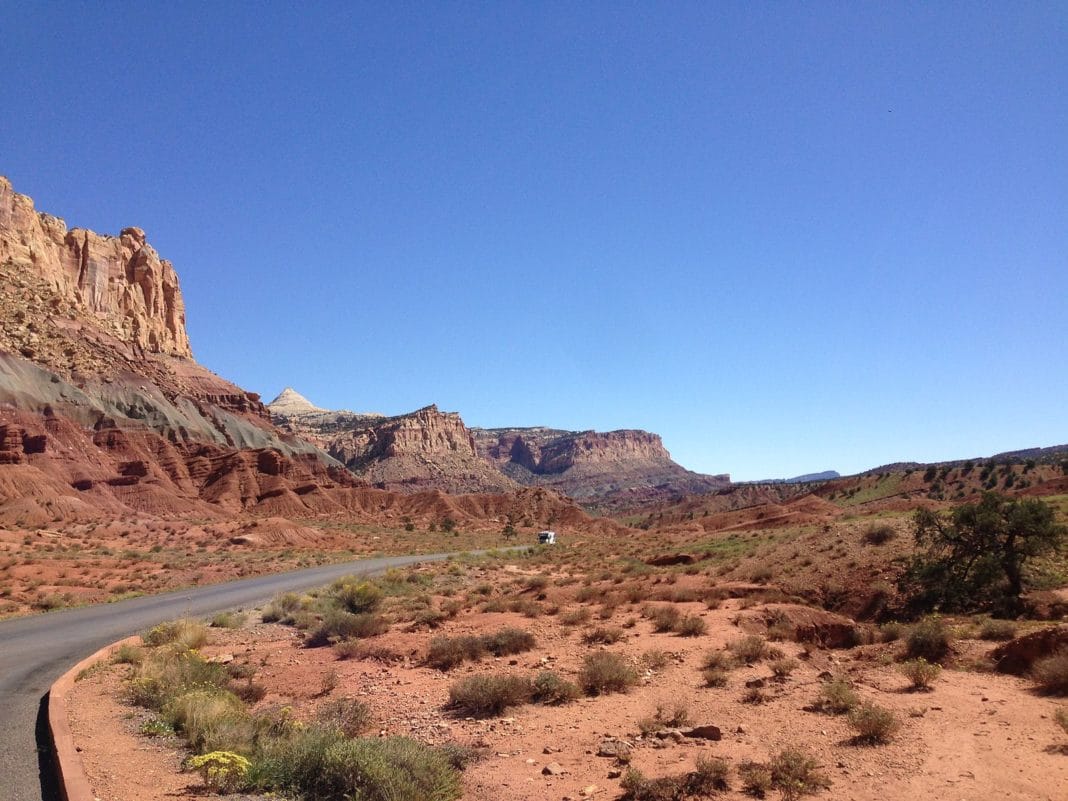 Are you looking to stuff your itinerary with even more activities? Going on scenic drives are among our favorite things to do in Salt Lake City. SLC is known for gorgeous outdoor visas and some of them can be seen from the comfort of your car. Here are our picks for some of the best scenic drives in the area.
Big Cottonwood Canyon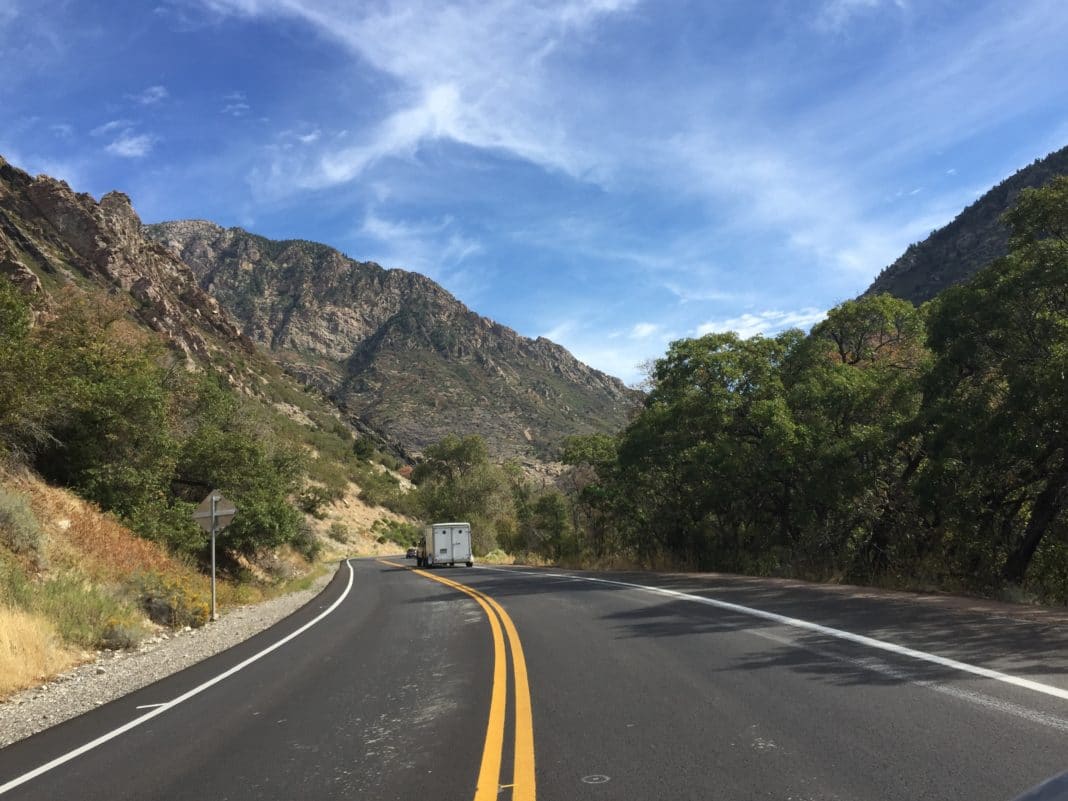 If you're coming from SLC, take the I-215 to the 6200 South Canyons exit and continue on the U-152 towards Solitude and Brighton. This beautiful 15-mile drive takes about an hour to traverse roundtrip. From the main road, the canyon narrows almost immediately dropping to the dramatic alpine scenery. Here, you'll find some of the best hiking, fishing, rock climbing, and camping for miles around.
While you're winding up the slopes, keep your eyes open for remnants of old mines dotting the hills. Since it is located in the Uinta-Wasatch-Cache National Forest, Big Cottonwood is home to both Solitude and Brighton ski resorts. Both resorts offer full-service, year-round facilities. Fro Brighton, you'll find several easy trails leading to lakes. Keep in mind that the Canyon is a protected area and no dogs are permitted outside.
Little Cottonwood Canyon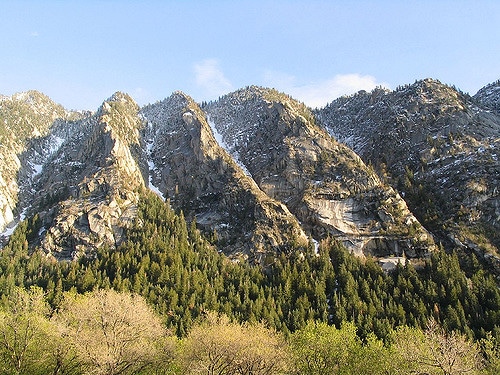 Only 25 miles from SLC, Little Cottonwood Canyon offers an easy fun opportunity for a day trip. It got its name from the canyon's length and width. Despite its smaller size, it is an equally wonderful playground providing many recreational opportunities to guests who come to visit. At the mouth of the canyon, you'll find the quarry site for massive granite blocks used in the LDS Salt Lake Temple and Conference Center.
This 7-mile route leads you past the sheer rugged cliffs and out into a glacially-carved corridor on your way to Snowbird and Alta ski resorts. Wilderness areas are located to the north and south.
Mirror Lake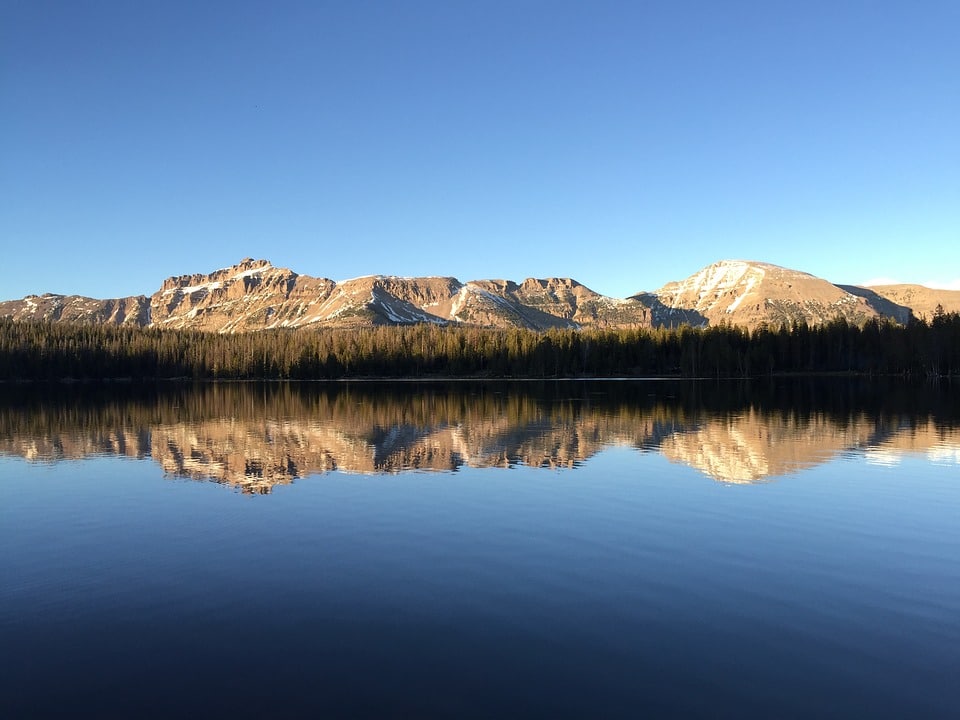 Mirror Lake is easily one of the most popular spots in Utah and Wyoming. Starting out in farm and ranch lands, it branches out to forested terrain framed by lush meadows and rugged mountain peaks. There are scenic viewpoints where you can stop your car and get out to snap some photos or even have a little picnic. In addition, you'll find some spots for campgrounds and viewing spots for terraced cascades by walkways near the road. The byway climbs up some 10,687 feet to Bald Mountain Pass and then descends past Mirror Lake to the Bear River Ranger Station.
Ogden River
As soon as you enter the canyon road, you'll notice how quickly it narrows. Rugged cliff walls are lined with layers of limestone and shale, streaked with cream, pink, and red. In the canyon itself, you can go on some great hikes and find some pretty good fishing spots too. Perched at the top of the canyon, located 6 miles from the mouth, is the scenic Pine Reservoir and dam.
Water recreation is popular year-round with boating, camping, and picnic facilities. Just past the reservoir, the byway passes through the town of Huntsville through South Fork Canyon. The road follows the south fork of the Ogden River through thickly-wooded landscapes.
Provo Canyon
This is the longest scenic drive we've listed so far. At 28 miles, Provo Canyon offers a wonderful, winding drive through a region where forces of a past era carved through the rock formations. From the road, you can see Bridal Veil Falls and there is a lookout spot where you can park and soak in the views.
At the top of the canyon, you'll find Deer Creek Reservoir, with sailing, boating, fishing, and windsurfing. The byway comes to an end in Heber Valley (home of the historic railroad) and Soldier Hollow, a network of cross-country trails carved out for the 2002 Olympic Winter Games. If you have some time, the Alpine Scenic Loop is a very worthy side trip, particularly famous for its fall color drives. It leads past the Sundance Resort, through the Uinta National Forest, and Timpanogos National Monument.
Outdoor Things to Do In Salt Lake City (AKA Winter Sports)
We're sure you've seen the Utah license plates touting "the Greatest Snow on Earth." While it's certainly a big boast, it just might be true. For avid downhill skiers, hitting up the slopes is one of the best things to do in Salt Lake City.
9. Stop By for the Ski Mecca Season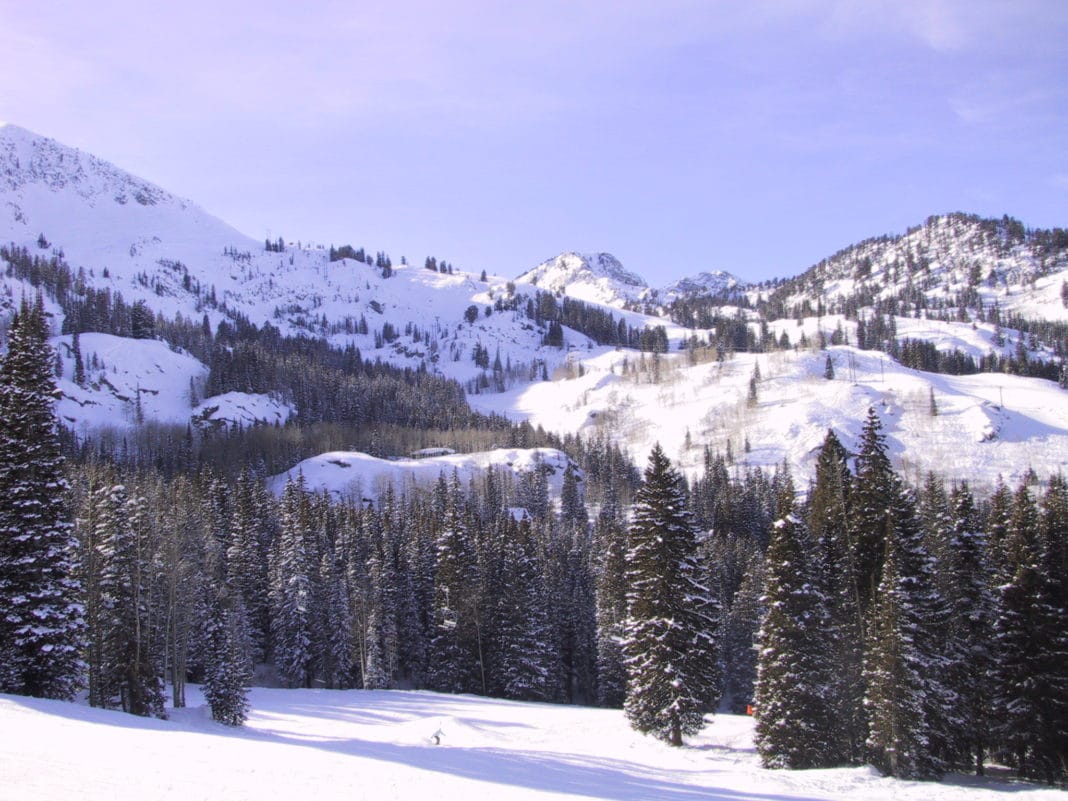 Here, a unique middle-wet snow perfectly blends the dynamic qualities of dry powder and a heavier snowpack for a smooth, easy ride down the mountains.
Every winter, all of SLC's resorts receive a massive downpour of snow, drawing in local riders and travelers from all across the globe. Don't worry if you're not a skiing or snowboarding expert just yet. The mountains offer courses scaled for every type of athlete – from beginners to double black diamonds.
All of these resorts are within an eleven-hour drive from the airport and four of them are world-class. Yes, you read that right. From November to April, this is the place to be for prime powder. Brighton, a favorite among the locals, offers night skiing until 9 pm.
We highly recommend staying off the steeper slopes for this one. If you'd rather save a few bucks, opt for a slightly more remote option like Powder Mountain or Sundance. In the case that you have your heart set on night skiing, Sundance also offers a twilight pass from 2:30 pm to 9 pm that allows you to ski for only $49. Last but not least, should you want to shop around, search discounted tickets at multiple resorts online at Liftopia.
10. Explore Non-Skiing Outdoor Adventures: National Parks
Okay, here's a little disclaimer. These national parks technically aren't in Salt Lake City. But they're definitely close enough by that if you're already here, you need to make the trip. Did you know that there are 60 national and state parks just a few hours away? For adventure junkies, exploring these parks are among the top things to do in Salt Lake City. Or at least the SLC region.
Here, Utah is nature's playground. Miles of spectacular terrain stretch as far as the eyes can see – and then farther. Deep forests dot the edges of red rocks, craggy peaks jut out from stone canyons, and lunar salt flats reflect the slightest bits of rain. The opportunities for hiking, boating, fishing, camping, and outdoor photography are endless. Since you'll have to narrow it down to just a few choices, here are our top picks.
Arches National Park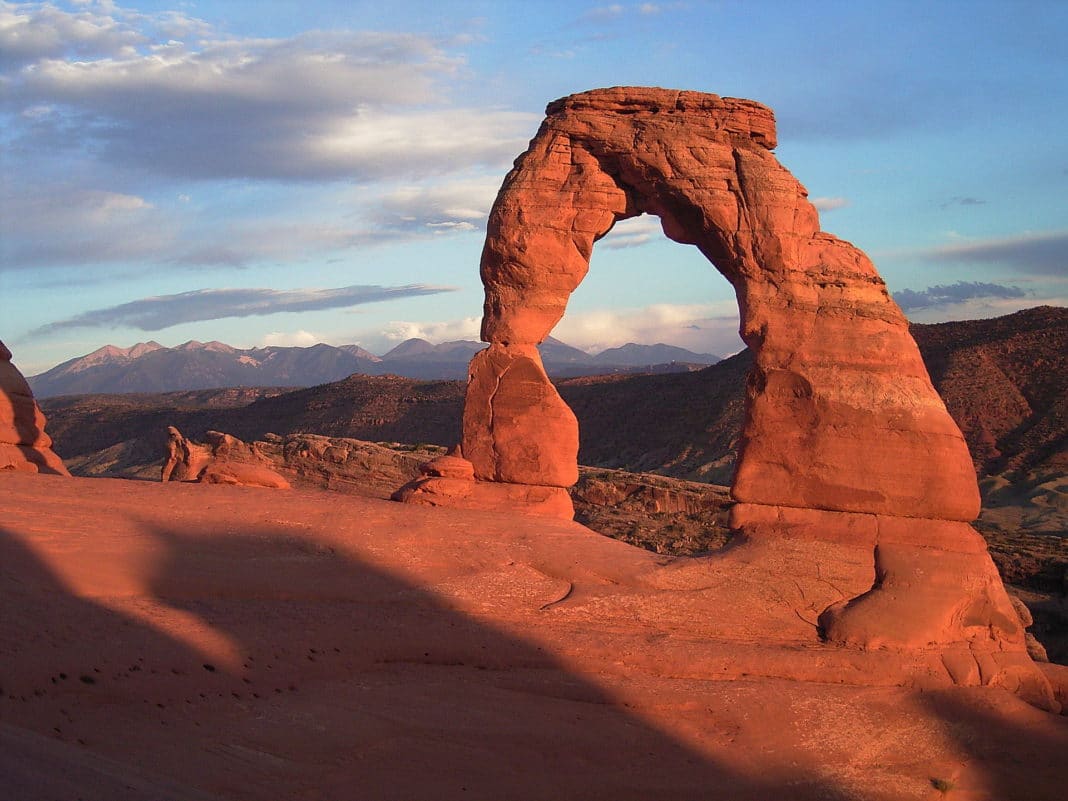 The largest concentration of stone arches in the world is found in none other than Arches National Park. Over 2,000 of these arches cover the 119 square-mile area. Taking the paved road, travelers can enjoy over 48 miles of natural beauty leading to major sites and hiking trails. The visitor center 5 miles off of Moab and the US-191 is open all year round.
Bryce Canyon National Park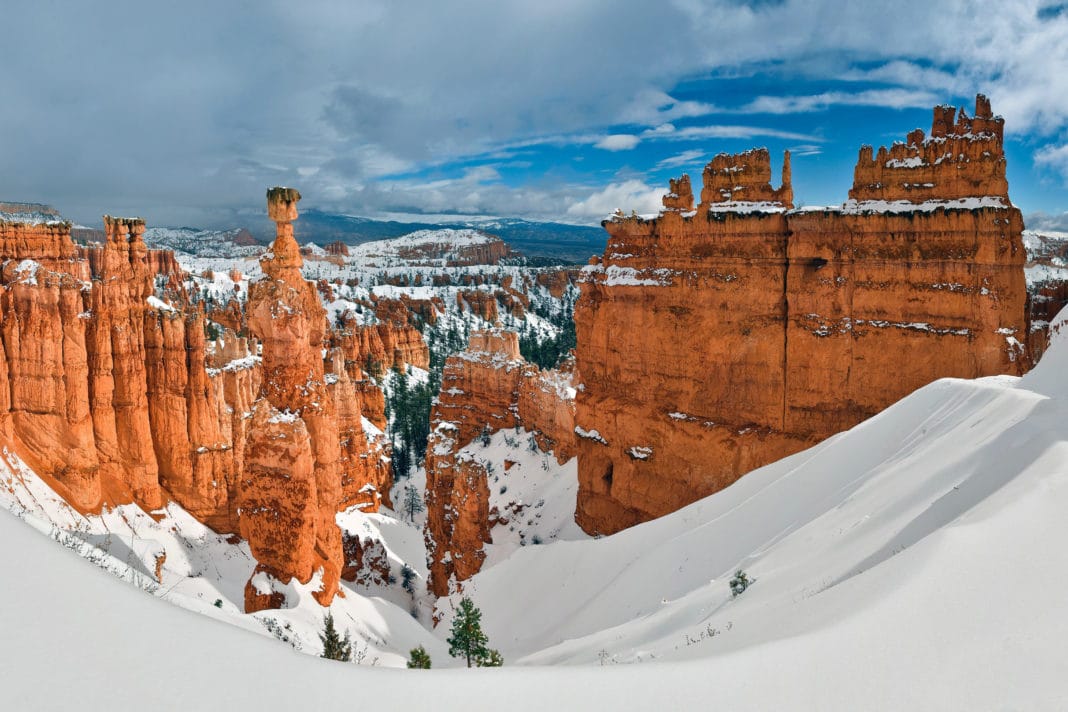 Delicate spires rise in brilliant colors from this stunning national park. Of all the things to do in Salt Lake City's greater area, visiting Bryce Canyon has to be our favorite. Travelers can take a 37-mile round trip drive to hit up some of the more popular viewpoints or simply to enjoy one of the many walking and hiking trails along the bottom rim of the canyon. If you want to get some information on the trails, head up to the visitor's center at the north end of the park. It's open all year round.
Coral Pink Sand Dunes ​State Park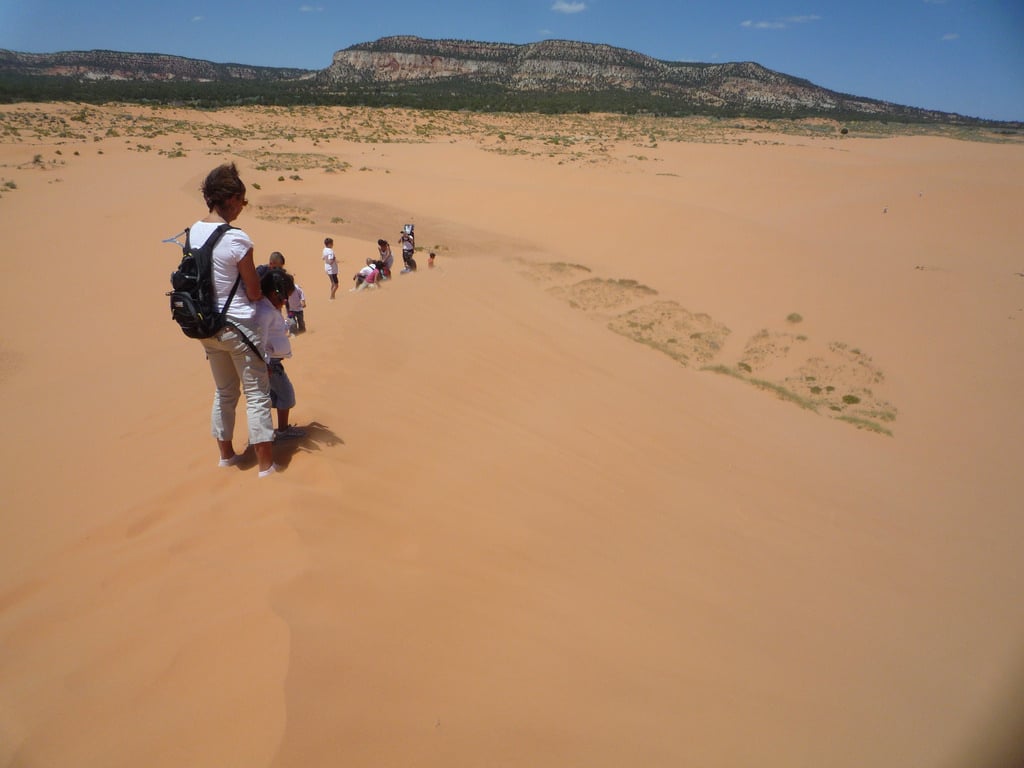 To say nothing of this amazing off-the-grid park would be a shame. This is one of the coolest places we've been. Rippling arcs of rust-colored sand ripple under the gentle wind. As you enter Coral Pink Sand Dunes State Park, you can't help but notice all the contrast of tones. A bright azure sky stands out against the rich color of the sand, while juniper and pinyon pines line the steep red cliffs. This park is a wonderful place for camping, photography, four-wheel riding, and our personal favorite – sandboarding. As the only major sand dune located on the Colorado Plateau, this unique geologic feature should not be missed.
Dinosaur National Monument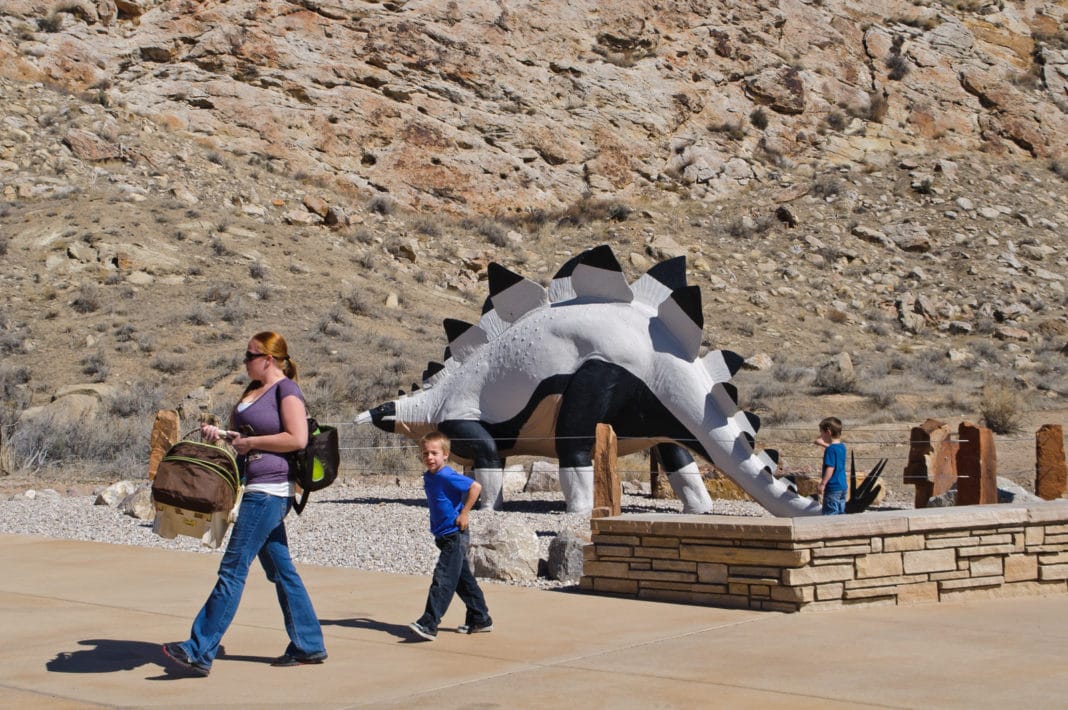 It's all in the name. Yes, there are real dinosaur bones here and it is every bit as awesome as it sounds. Dinosaur National Monument is the largest quarry of Jurassic Period dinosaur bones ever discovered. If that doesn't make you want to drop everything you're doing and start packing right now, we don't know what will (any Friends lover knows that Ross would be beyond stoked). A year-round visitor's center has been built on the quarry to protect the fossilized dinosaur bones. This national monument is also a popular spot for whitewater rafting on the Green and Yampa Rivers.
Great Basin National Park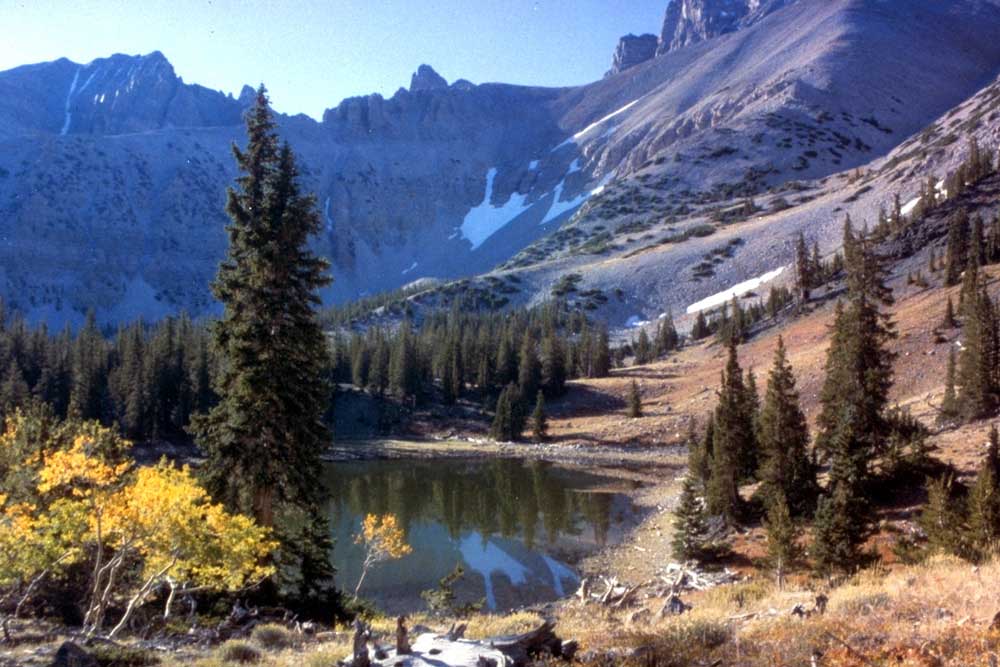 We're sure you've seen plenty of pictures of Great Basin National Park all over your Instagram feed. Just take a look at popular pages like Parks Project and Beautiful Destinations. This stunning park is located just 20 miles across the Utah/Nevada border and is home to a diversity of flora and fauna. Streams, alpine lakes, ancient bristlecone pine forests, and limestone caves dot these gorgeous grounds. Daily guided tours are available for travelers who want to explore the caves. We highly recommend seeing the Lehman Caves.
Rainbow Bridge National Park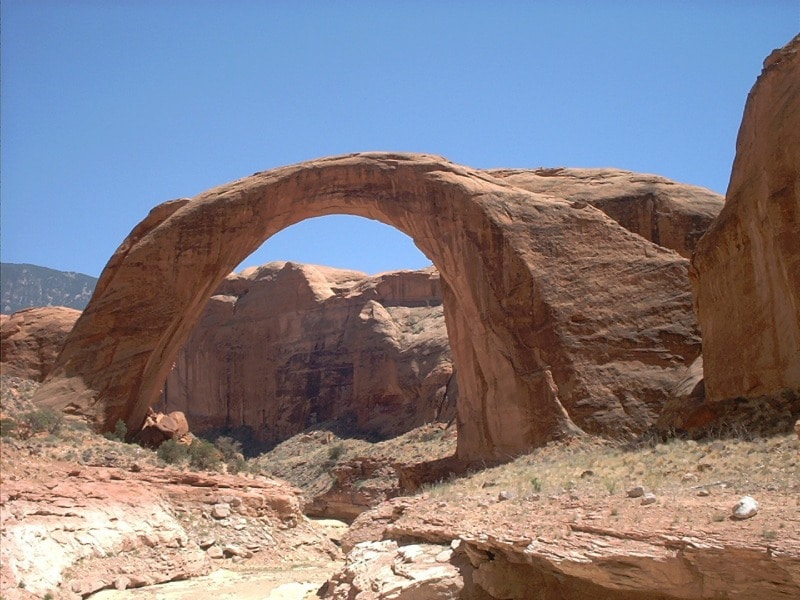 Considered sacred land by neighboring Native American tribes, Rainbow Bridge is home to some pretty amazing sights. The world's largest natural land bridge is located in the Glen Canyon National Recreation Area and only accessible by boat. This park has no doubt inspired people throughout history – from the neighboring Native American tribes to some 300,000 people who come to visit it each year.
Make sure to explore Rainbow Bridge National Park in a way that honors the land and respect the cultures who hold it sacred. For those who want to see the land bridge, a courtesy dock is available for short-term docking during a half-mile walk to the bridge.
Monument Valley Navajo Tribal Park
Did you know that the famous Monument Valley is still home to the Navajo tribe? These indigenous people live in reservations amongst the red rock buttes and eroded pillars for which the valley is famous. Guided tours are available at the visitor center year round, located at the park's main entrance.
Zion National Park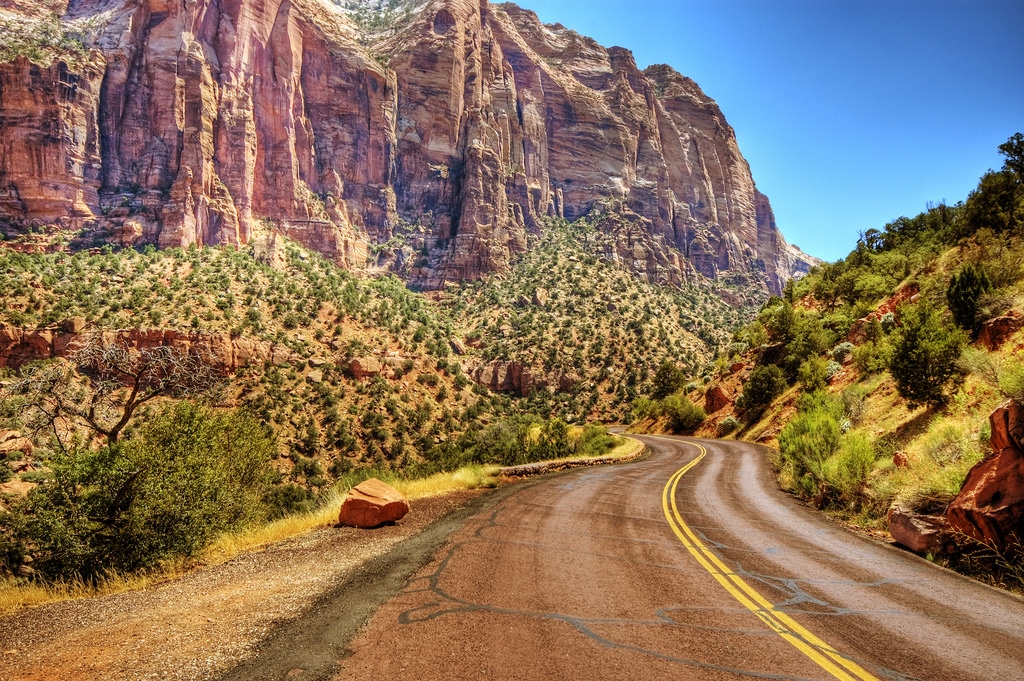 Sitting at the crossroads of the Mojave Desert, Colorado Plateau, and the Great Basin is Zion National Park. Here, you'll find red rocks surrounding flowing waterfalls just a few miles away from sprawling deserts. Diverse species of life cohabitate in a terrain that seems nothing short of otherworldly. For adventure seekers, there are plenty of hikes to take. You can opt to drive through yourself or take the more eco-friendly national park bus that hits up all the major stops.
For beginning hikers or families with children, the Upper Pools and Lower Pools present some solid options. They range from 0.7 to 1.4 miles roundtrip respectively. More advanced hikers will probably opt to cross the Narrows. Just remember to rent the special gear (aka suits and boots) from the stores at the main parking lot. Even in the summer, the Narrows rarely receive enough sunlight to warm the frigid waters. Often, water temperatures are a chilling 38 degrees and the current can be quite strong.
Zion often experiences monsoons from mid-July through September that results in an increased risk of flash floods. Make sure you do your research on weather conditions beforehand and come prepared.
Popular Things to Do In Salt Lake City
You'll never run out of things to do in Salt Lake City. A wonderful combination of nature and urban development, you can hit the slopes and then hit up the best breweries all within a couple hour period. While we love to give off the grid places to go, we also want to show you some local favorites. Here are some popular things to do in Salt Lake City that you just can't miss.
11. See the Great Salt Lake… Duh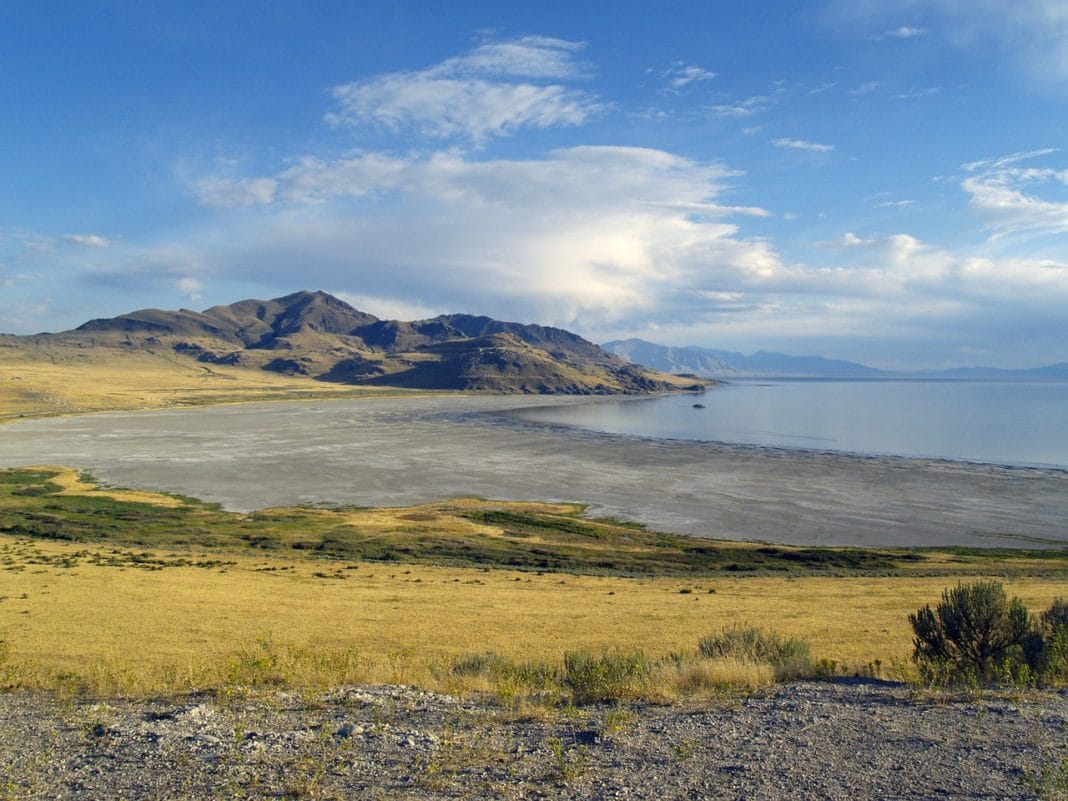 As the largest lake west of the Mississippi and the largest saltwater lake in the Western Hemisphere, there's a reason this body of water has earned a name for itself. If you're looking for the best things to do in Salt Lake City, visiting the Great Salt Lake is one of them.
A Little Lake History – Things to Do in Salt Lake City
Even the city takes its name from the lake. While the city was originally named "the Great Salt Lake City," the word "Great" was dropped from its title in 1868.
The lake offers a rich history, fascinating features, plays an important role in the local ecosystem and provides an abundance of fun, recreational activities. Did you know that it is the remains of the prehistoric Lake Bonneville? If you look around the valley, you can still see remnants of the Lake Bonneville shoreline as terraces around the mountains.
If you follow the Bonneville Shoreline Trail, you can even bike around it. This lake was well known by Native Americans and first seen by Europeans in 1824. After the region was settled in 1847, some settlers claimed to have seen what has become the North Shore Monster (basically Utah's version of the Loch Ness).
With a maximum depth of only 35 feet, the lake is very shallow. The area it covers largely depends on how much snow melts and the amount of runoff that reaches the lake. During an average year, the lake covers about 1,700 square miles.
Recreational Activities at Salt Lake – Things to Do In Salt Lake City
Salt Lake offers its residents and visitors alike opportunities to participate in some pretty fun watersports and recreational activities. You can sail, kayak, float, birdwatch, bike, hike, and more. Head over to the Great Salt Lake Marina to launch a kayak or boat, go on a sunset cruise, or take in a spectacular view. The best place to float or swim in the lake is Antelope Island State Park.
Due to the high salt presence, floating on the lake is incredibly easy. Antelope Island has trails for hiking and biking, amazing views, and the historic Fielding Garr Ranch. Visit near the end of October to check out the annual bison roundup. In the event that your visit happens to fall on another month of the year, check out their website for upcoming events.
What About Fishing?
There are some limited fishing opportunities available near the marina and other freshwater inlets in the lake. Because the lake has no outlets and only loses water by evaporation, most of the lake is too salty to support fish or other aquatic life larger than algae and brine shrimp – the larva of brine flies. To put this in perspective, the lake's salinity is two to seven times that of the ocean. While there might not be great opportunities for fishing here, the lake is still an essential part of the ecosystem.
Cycling the City and Nearby Canyons – Things to Do In Salt Lake City
Biking around is one of the most fun things to do in Salt Lake City. The views are beautiful and it's a great way to get some fresh air and exercise. SLC offers an array of biking options. You can choose from mountain biking, road cycling, and urban cycling. Let's take a look at each and see what they have to offer.
Mountain Biking – Things to Do In Salt Lake City
Utah's mountains not only offer great skiing and snowboarding but they're also home to mountain biking as well. While Moab and Park City get most of the accolades, the foothills surrounding Salt Lake lay down some pretty good trails. There are trails for everyone, from novice riders to experienced adventurers, often with access from the same trailhead. So, make sure to read the signs carefully.
One of the most popular mountain biking trails is the Bonneville Shoreline Trail. As the name suggests, much of the trail is on or around the shoreline bench of the ancient Lake Bonneville. The trail winds above the valley, offering beautiful panoramic views. While it spans the entirety of Wasatch Front, the most popular section to ride tends to be from City Creek to Emigration Canyon. Along the trail, you'll find a number of spurs, which make for incredibly fast and fun descents which are great for riders with some travel in their shocks.
The Wasatch Crest Trail is another popular place to ride mountain bikes. This ridge separates Salt Lake from Park City, running from Big Cottonwood Canyon to Mill Creek Canyon. The actual trail starts back at Guardsman Pass, so many people opt for a shuttle to Salt Lake. While this is definitely one of the more difficult trails to ride, it offers incredible views in all directions.
Road Cycling – Things to Do In Salt Lake City
Utah's roads and mountains provide ideal grounds for pro peloton bikes. If you're not quite on the Tour de France level yet, don't sweat it. There is still a long list of roads and trails for you too. Gentle cruising pathways include the Jordan River Parkway and the Great Salt Lake Legacy Parkway. For some good, intermediate-level climbing, Emigration Canyon is a solid choice for several reasons. It offers good pavement, fairly wide shoulders, good accessibility, and for the most part, pretty courteous drivers.
If you're in the mood to test your mettle, there is also Little and Big Cottonwood Canyon as well as Millcreek. Each of these offers a serious challenge as well as fun and rewarding speedy descents.
Urban Cycling – Things to Do In Salt Lake City
If you're not in the mood for extreme biking, we got you. Renting a bike and cruising is one of the most fun things to do in Salt Lake City. There are plenty of fun places to pedal around downtown and check things out. Believe it or not, part of the Utah city grid was designed with bikes in mind. In fact, exploring and experiencing the city is probably best done on two wheels.
First, the city is flat, allowing for non-geared bikes to cruise freely. Second, the mayor is a staunch supporter of safe cycling. City streets are made wide, many of which offer bike lanes.
On popular avenues with limited space, the city has created plenty of "shared lanes." These lanes are designated by 4-foot wide green stripes, where bicycles can utilize the entire lane just as vehicles do until the streets widen again and a bike path opens up.
SLC is also one of many cities to adopt Share A Bike Program, where members can check out a bike from any number of stations around town and return it to any of the stations. It's a great way to see and experience the downtown heart of the city. Whether you fall into the casual rider category or you want to ride a gnarly hill, there are a number of SLC shops that can set you up.
12. Find More Outdoor Adventures In and Near SLC
Whatever Utah experience you're after, you'll find it. This is one of the most geographically diverse states and clearly, it has a lot to offer. Whether you've come to hit the slopes, camp, hike, bike, or take a splash whitewater rafting, SLC has adventure waiting. There are so many things to do in Salt Lake City.
Good luck trying to find out what to exclude from your itinerary. To make your choices a little easier (or harder depending on how you look at it), here are some more of our picks for outdoor adventures.
Fall In Love With Bear Lake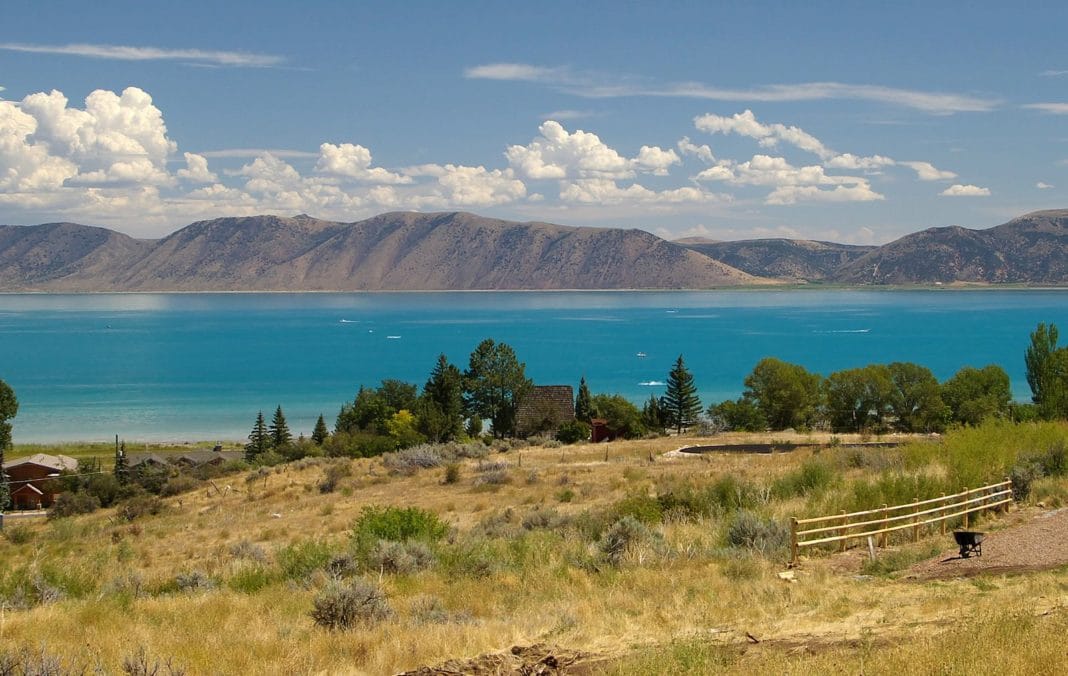 Often called the Caribbean of the Rockies, Bear Lake is certainly a sight to see. As visitors first catch a glimpse, they are left in awe of this turquoise water and wonder what could possibly make this lake so blue. The unique color is the result of limestone deposits in the lake, changing the water's natural color to a much more vibrant hue.
This state park offers a well-developed marina complete with paved boat ramps and boat slips. In addition, there are also boat ramps at several other places around the lake. Each season lends something unique to the lake. Visitors can enjoy a number of recreational activities year-round.
Experience the adrenaline rush of snowmobiling in the nearby mountains. Ski just around the bend at the family-owned Beaver Mountain resort. Navigate across the lake with your personal watercraft. Go fishing. Sail off into the sunset. Explore the origins of America's past and learn about fur trappers, mountain men, and Mormon pioneers. The options are endless.
The Bear Valley is a great spot for families or work retreats. Leave the crowds and congestion of big cities behind you and create some epic outdoor memories. Take some time during your favorite season to enjoy yourself at Bear Lake. This is the ideal location for boating, water skiing, swimming, fishing, sailing, and – did someone mention famous raspberry shakes?
Travel Around the Nine-Mile Canyon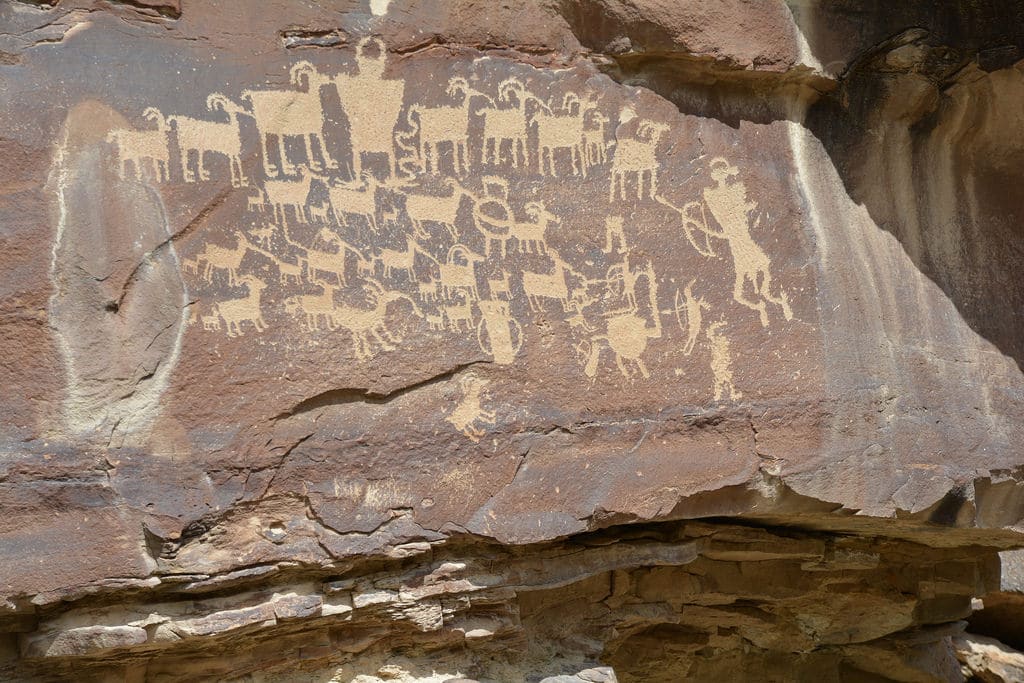 Have you ever been to an outdoor museum? Nine-Mile Canyon offers some of the most remarkable examples of Indian art and remnants of dwellings that have remained untouched throughout centuries. Due to the arid climate and isolation from large population centers, the canyon remains similar to how it was hundreds of years ago. It is truly one of the West's greatest treasures.
The panels of rock art are of such high quality and are so beautiful, they have been featured in National Geographic and other notable publications. It's well off the beaten track but definitely worth the trip. Just make sure you're well-prepared. There are no services here of any kind. Fill up your gas tank all the way before you come out. Stock your cooler full of food and drinks. Pack plenty of bottled water, bug spray, and use sunscreen liberally. The length of the road is about 50 miles. If you take time out for frequent roadside stops and maybe a few quick hikes, the entire tour will take you about six hours.
Here's another heads up. The Nine-Mile Canyon is protected by law under the Antiquities Act. This act states that a person cannot "appropriate," excavate, injure, or destroy any historic or prehistoric ruins, dwellings, or other structures. The slogan for those entering the site says: "take nothing but pictures and leave nothing but footprints." There are also several tracts of private land throughout the Nine-Mile Canyon. Make sure you respect the rights of private landowners (aka no trespassing).
Moab Giants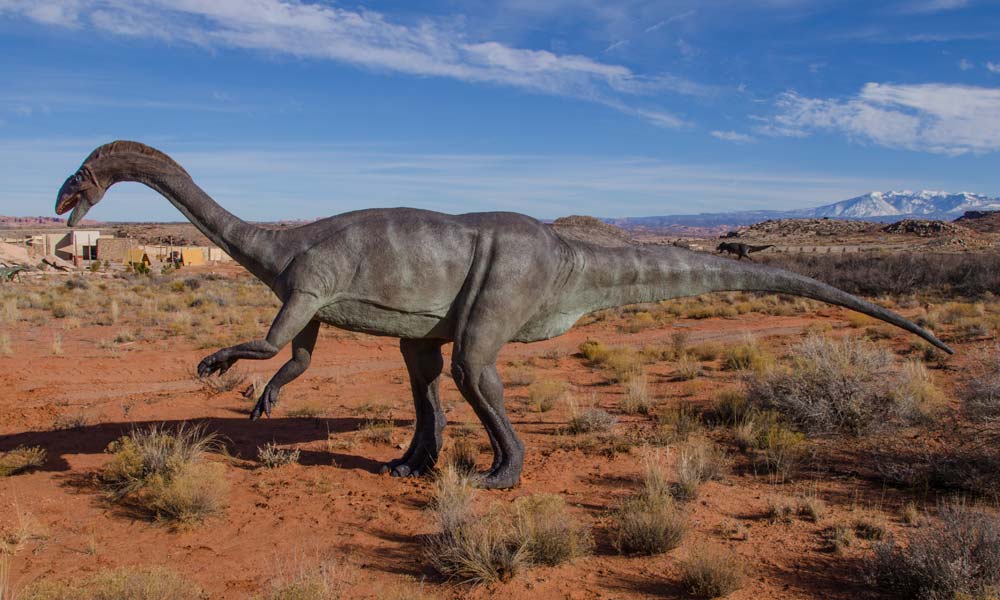 Experience the wonder of a life-size dinosaur adventure. This park is chalk full of attractions that both educate and entertain guests. The virtual 5D Paleo Aquarium takes visitors into the deep sea laboratory where prehistoric sea creatures are being observed and genetically tested. Just watch out. Some of them can be a little intense.
You can also opt to roam the desert on the outdoor trail with over 100 life size dinosaurs. Get up close and personal with the Big Bang Theory in a 100-person theater. Last but not least, explore the Tracks Museum, which is full of games, learning touch screens, and visually stunning exhibits. Complete your adventure with a meal in the cafe. Plan your dinosaur-themed adventure today.
13. Find the Things to Do In Salt Lake City That Are Ridiculously Cheap
Are you looking to spend a night out on the town? Lucky for you, Salt Lake City is one of the cheapest places to visit in the U.S. Both unemployment rates and prices are incredibly low. You can eat and drink like royalty for under $20.
Places to Eat In Salt Lake City
Foodies, this one's for you. Food hopping is one of the best things to do in Salt Lake City. Believe it or not, there's a pretty good bar scene amongst this well-known LDS city too.
International Cuisine
If you're looking for some international cuisine, head over to Curry Fried Chicken. For only ten dollars, you'll get an Indian feast of curry, rice, salad, and naan bread. Blue Lemon over in Cottonwood Heights is famous for their mouth-watering slow braised short rib sandwich. It's massive, so bring a friend and split it. We guarantee you won't be able to finish it alone. This sandwich will only set you back $9. Split the cost and that's not bad at all.
For a full foodie day treat, head over to downtown and start munching over on the Historic 25th Street. For lunch, start over at the Roosters Brewing Company. If your significant other is a beer person and you aren't, no worries! They serve coffee too. If you don't drink coffee either, we can't help you. Beer tasters are only $1 and at brunch, a bloody Mary or mimosa will only set you back $2. What? How is this even real? When you're ready for some food, head over to Pig & A Jelly Jar for $12 chicken and waffles. The portions are pretty big, so unless you want a 2 PM food coma, we highly recommend splitting them up.
When you're ready for dinner, Sonora Grill is the place to be. We can see why it's a favorite among the locals. It's easily one of the best Mexican food places in the state. Make sure to sign up for their email list. You'll get a free entree for it. And what's better than free food?
If you still have room for dessert, we applaud you. How do you do it? Wander over to the Sugar House Neighborhood and into the Harbor Seafood & Steak Co. Why? They have the absolute best creme brulee pound cake. Nuff said.
14. Explore The Best Places to Get Coffee In Salt Lake City
There's a hot coffee culture going on in SLC. This high desert city has grown into the kind of town where locally grown beans are sold and baristas teach customers how to drink a cup of joe properly (without loads of cream and sugar). Current coffee pioneers seem to prefer small batch direct roasts, serving them up anywhere from unassuming warehouses to the chic vives of downtown's Central Ninth neighborhood.
Coffee roasting isn't new in this city of more than 193,000 residents. Some roasters have been at it for decades. Others are springing into the growing scene, creating a space aficionados will love. Joe Evans founded Nobrow coffee, which later rebranded to Blue Copper after Joe Evans parted with the company, and it's a perfect place to get your caffeine fix.
Keep in mind that the city does have a large Mormon population and the LDS church forbids members to drink coffee and tea. Because of this, there's been a stereotype that SLC doesn't have a good coffee scene. But that's just not true anymore.
You'll be pleasantly surprised when you experience the Beehive State's enthusiastic coffee culture. These local shops aren't just an extension of some big franchise. They're unique creations that represent the nuances of Salt Lake City and a semi-culture of their own. So what are the best coffee shops in Salt Lake City? We're coffee lovers. So, we're gonna give you a lot to choose from.
Alchemy Coffee
Coffee shop hopping is another one of the best things to do in Salt Lake City. In tradition true to alchemists, this shop turns whatever they touch into gold. Really though. You'll be convinced of their magic once you take your first sip of this liquid goodness. Lik many of the local coffee shops, the atmosphere appears simple and laid back. Look just a little closer though and you'll find a little bit of a hard rock vibe too. Skulls and an affinity for the Grateful Dead grace the walls.
Along with the great coffee, customers also rave about the food. So grab your favorite type of Java and then take a look at the menu. We highly recommend ordering a fresh slice of quiche. Alchemy Coffee has two locations. The first (and original shop) is tucked away in a quaint neighborhood south of downtown. The second shares a building with a local restaurant on Capitol Hill.
Blue Copper Coffee Room
This is the up-and-coming place to be. Blue Copper Coffee Room offers a prime place for people watching, gathering, and getting your caffeine fix in the Central 9th District. Previously known as Nobrow Coffee, they revamped their image and branding just a few years back. While customers can still expect the same friendly service, the shop now focuses more on small-batch roasted beans and sports a reimagined style.
The interior is light and airy. A clean, neutral color palette meets industrial lines and a cozy, rustic warmth. Along with serving up their own roasts, they also brew beans from other high-quality roasters, promoting a strong sense of local community.
Caffe d' Bolla
Everyone at Caffe d' Bolla is passionate about their craft – and it shows. The baristas take special care when they roast their beans, using only single origin coffees from what they term micro-regions, estates, and small farms. For their equipment of choice, they opt for a siphon coffee maker, using boiling water and a vacuum suction to extract flavor from the grinds.
This process is equal parts experiment and magic. The result is a delicious cup of coffee with a strong, aromatic flavor. If you're not in the mood for java, no worries. They also offer refreshing bubble tea with flavors like black cherry, coconut, and grapefruit.
Jack Mormon Coffee
Okay, so this shop is taking a jab at Mormonism. But it's all in good fun. Behind its cheeky and clever references, Jack Mormon Coffee backs up their claims by serving up some of the best coffee in all of Utah. Not only is the cafe a great place to grab a bite to eat but it's also got some of the freshest roasts around. Swing by the shop and pick up some of your own green beans and then talk a walk around the block while you wait for them to be roasted. It's a unique experience that'll leave you wanting more.
La Barba
When this little shop first opened, it was called Charming Beard. Yes, guests were greeted by lumberjack-esque baristas sporting full man buns. While it was a fun image, the shop grew up quickly and rebranded to La Barba. Now, they have two shops of the University of Utah campus and another in downtown SLC inside the Spanish restaurant, Finca. While La Barba's attitude still maintains a fun vibe, the staff are serious about their coffee. Come experience the joy of consuming a hand-crafted beverage.
Publik Coffee Roasters
We love the mantra of Publik Coffee Roasters. "Quality over quantity. Community over corporate. Planet over profit." Publik embodies principles we strongly admire, creates stellar food and beverages, and maintains their role as an integral part of the local community. Through mindful sourcing and a true artisan craft, each coffee is a work of art. Visitors can experience this wonder themselves at the original location in downtown SLC in the 9th and 9th District or at their new location, a small shop in the Avenues.
Raw Bean
Friendly and cozy, the Raw Bean is the type of coffee shop that every neighborhood needs. The baristas are always smiling and the service is quick. To add something special to your day, Raw Bean creates specialty drinks that play off of current trends, seasons, and the weather. May is bringing Star Wars-themed drinks like the Yoda (a green tea freeze with coconut) and the Han Solo (a toffee and caramel latte). Another month saw a Beatles theme with a peach green tea deemed the yellow submarine. You get the picture.
The Rose Establishment
Over the last few years, the Rose Establishment has become the place to be for SLC's hipsters and twenty-somethings. Taking over the space of an old soup cafe, the Rose completely transformed the space. In the beginning, only a few types of coffee and pastries were served. Now, it has grown to include a full breakfast and lunch menu, as well as craft coffee drinks.
Today, all the baked goods are made in-house and the menu is seasonally-driven. However, some house favorites still remain. In the event that you're craving some millennial food, smashed avocado toast is always there. It's the perfect accompaniment to a refreshing iced tea or perfectly pulled shot of espresso.
Salt Lake Roasting Company
As the oldest roaster in SLC founded in 1981, this company boasts years of experience and longevity. We love that all the beans they use are not only Fair Trade Certified but Rain Forest Alliance Certified as well. They have visited over 28 countries of origin to buy direct whenever possible with the goal of learning not only about coffee but the people who spend their lives producing it. They champion learning about the culture behind coffee.
Twenty-seven years ago, they packed up and moved from their 320 E location. You can now find them at 820 E 400 S in Salt Lake City. In store, they roast all of their delicious 30 plus coffees by the cup or pound, for heightened flavor. While they have many Rain Forest Alliance and F.T.O. (fair trade organic) coffees but not all are have that designation. Some origins simply do not offer those options. i.e. Kenya, Sulawesi, Tanzania, Zimbabw
We absolutely love this little shop. It offers and ideal space for college students, freelancers, or those who simply want to catch up with their friends over a good cup of coffee. For for anyone wanting more info on hours locations or coffee, their website can be found here.
Sugarhouse Coffee
The name alone has significant meaning to the locals in the Sugarhouse area of downtown Salt Lake. This quirky, fun neighborhood draws in all kinds of customers. From students to artists, college kids, and soccer moms, people flock to this coffee shop that embraces Bohemian tradition. Over the last ten years, the shop has undergone a lot of changes, renovations, and even a few moves.
But one thing never changes. Sugarhouse Coffee still provides welcoming friendly service along with killer coffee from the local roaster Rimini Coffee. They also host musicians on a regular basis, so make sure to check out their website if you want to get a taste of the local music scene.
15. Get A Little Taste of the High Culture
Of all the things to do in Salt Lake City, getting a little culture is definitely up there on our list. For a city of its size, SLC certainly boasts a lot of culture. From a ballet, opera company, symphony, and Pioneer Theater Company, there are plenty of artistic shows to see. If you want to catch a cheap show, the Utah Symphony offers an "After Dark" series where musicians bring classical music to bars and restaurants. For only $10, you get a front row top notch experience. Oh, we almost forgot. They also admit anyone under 30 to concerts for the price of $10.
The Vintage Shopping Is A Steal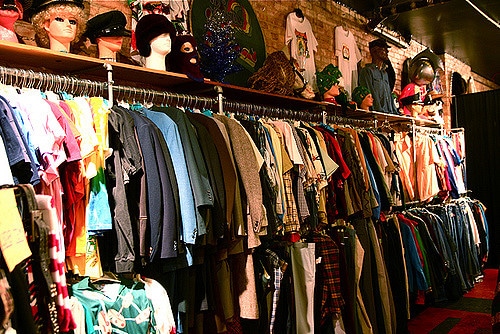 Yes, there are your typical H&M stores galore but why shop mainstream when there are plenty of awesome vintage places around? You never know when you'll find a pair of old Doc Martens or your new favorite cozy flannel. Vintage shopping is one of the best things to do in Salt Lake City. This little shopping scene will not only score you some amazing finds but you'll save money too. We can't think of a better combo.
One of our favorite stores is Decades, a massive antique store that looks more like a museum than a shop. The prices are ridiculously cheap. With finds ranging from the 1800s to modern day finds, you won't believe it's real. Word on the block is you can score an old Oscar De La Renta dress for only $22.
Another outstanding place for vintage finds is the upcycled fashion store, Iconoclad, a budget-friendly hipster paradise. Scour the isles for old Levis and festival clothing. Make sure to call before you go though. Rumor has it the store hours fluctuate according to the mood of the owner's cat.
16. Get Out. The Nightlife Is Actually Pretty Great.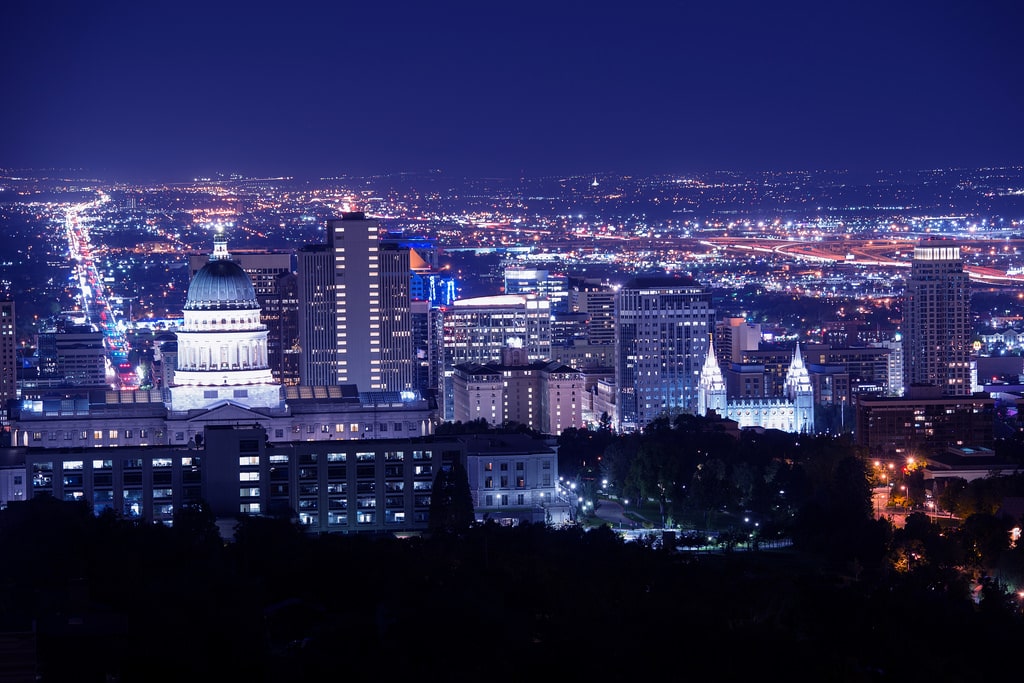 While you probably didn't think SLC has a pretty good nightlife scene, it does. In fact, bar hopping and dancing are some of the most popular things to do in Salt Lake City. As the city lights up each night, Salt Lake City's many clubs and nightspots keep things interesting. Choose from intimate piano clubs, high-end cocktail lounges, and bohemian music scenes. Try country line dancing, head to a mellow jazz club, or jam out at a rock and roll bar. SLC has it all.
Some of the best bars to sample flights at are The Bayou and The Red Door. The Bayou offers the largest selection of beers in the state. With more than 300 to choose from, let's just say you'll be staring at the menu for a long time. If you'd rather head to a more swanky scene, The Red Door offers just the spot. Chat up local musicians and actors grabbing a drink after the curtain call and order a martini or two. There's always something going on in SLC. Here are some of our other favorite picks to have some fun and grab a few drinks.
Poplar Street Pub
This friendly neighborhood pub offers a great menu and fun times. Whether you choose a table for dinner or a spot in the back of the room, the staff at Poplar make you feel right at home. If you want to enjoy your meal outside, the heated patio offers a great place to enjoy a good meal with a glass of wine, a burger and beer, or some appetizers and a cocktail. It's one of our personal favorite spots.
The Aerie Restaurant and Lounge
Come and try some amazing food at this modern restaurant and lounge located atop the Cliff Lodge on the tenth floor. The Aerie has been remodeled to serve you, offering a revamped menu of Modern American Gastropub cuisine. Space is limited though, so make sure you call ahead. Aerie has a 375-person capacity, offering enough space for 200 guests in the restaurant, 75 guests in the lounge and 100 in private dining rooms. If you're looking for an event space to rent, this is the place to be. The views are amazing and the food is even better.
Relax at Some of the Best Spas & Salons In SLC
In the midst of all your Salt Lake Adventures, be sure to leave some room to pamper yourself at some of the finest spas and salons across the valley. From everything to haircuts and styles to massages and manicures, you'll get the VIP treatment. Here are our picks for the top salons and spas in SLC.
The Cliff Spa
Located at the top of the Cliff Lodge, this spa offers guests more than 30 types of massage treatments and salon services, yoga and fitness classes, a fitness center, dry saunas, a eucalyptus steam room, rooftop pool, solarium, hot tub, and gift shop. The best part is it's open all year-round.
Matrix Spa and Massage
Come and experience this great and relaxing atmosphere with some of the best massages you can find. Matrix Spa and Massage was awarded Best Magic Fingers in 2012 by City Weekly and the #1 Massage Place in SLC by Thumbtack in 2015. Nuff said.
Salt Lake Power Yoga
This is SLC's first and only local yoga studio offering hot yoga Power Yoga in the tradition of Baron Baptiste. This fitness and healing center offers a great place for locals and travelers alike to take a breather, relax, and get their workout in for the day. This healing and transformation center is only three blocks away from the convention center. Take some time out of your schedule and join Salt Lake Power Yoga for a studio experience you'll never forget. For schedules and workshop times, make sure to visit their site before you arrive.
Theme Parks and Water Parks
If you're looking for family-friendly things to do in Salt Lake City, stop your search. We've got you covered. Lucky for you, SLC is home to some of the best water parks and theme parks in the country. We've managed to narrow down our choices to a few favorites. Here are our picks for some of the must-do adventures.
Lagoon Amusement Park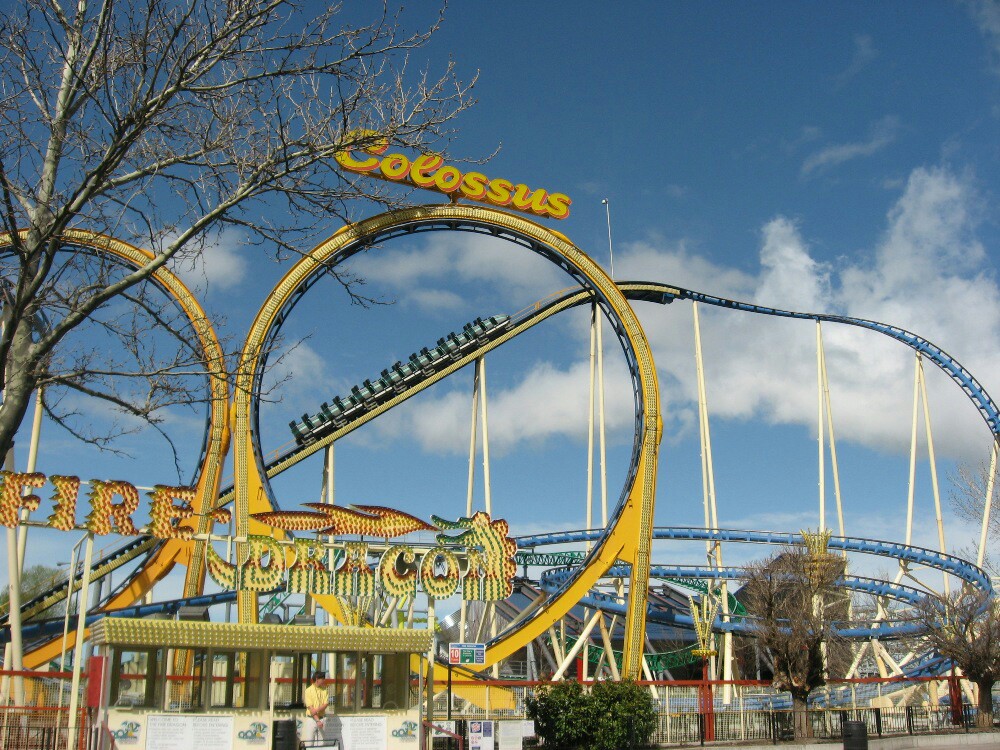 Welcome to Utah's largest amusement park. Lagoon is your ultimate summer fun spot featuring endless thrills and attractions. From historic Pioneer Village, Lagoon A Beach Waterpark, games, musical entertainment, and a campground, this park has it all and more. In the fall, travelers flock to experience Frightmares, as the park transforms into a labyrinth of haunted mazes and Halloween-themed entertainment.
With over 50 rides and non-stop daily fun, Lagoon thrills and delights guests of all ages. If you're looking for the ultimate group outing, this is it. Enjoy a scrumptious catered meal, in an open-air pavilion or picnic area. It's only a 17-mile drive from south downtown SLC. "For summer fun, there's only one!"
Cowabunga Bay Water Park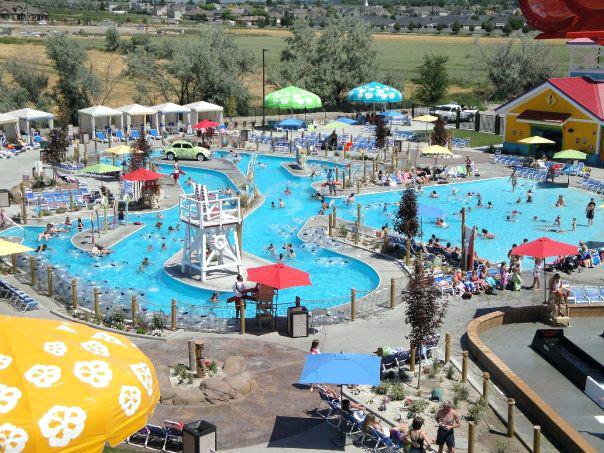 Cowabunga Bay is Utah's ultimate family fun destination. This seasonal venue offers a fun way to cool down in the summer. Kids will have a blast sliding down eleven slides, cruising down a lazy river, and playing around in the inflatable spinning sphere. When you've had your fill of water rides, relax and dry offer under the cozy cabanas and enjoy some delicious food. This is a favorite of kids and adults alike. We never say no to a water park.
17. Take A Stroll By the Salt Lake City Gallery
Founded in 1983, the Salt Lake City Stroll started as a group of small art galleries. Now, it has grown to include the majority of fine art galleries in the SLC area. This is one of our favorite things to do in Salt Lake City. Every third Friday, galleries keep their doors open late to the public to enjoy current collections on display.
They often provide live music, refreshments, and artistic lectures too. The Gallery Stroll officially starts at 6 pm and goes till 9 pm. It's a free self-guided tour. There are a few areas with concentrated galleries that are more easy to walk between. Other galleries do require a bit of driving. You can pick up a map of all the galleries at a participating location.
18. Go See the Greek Festival In SLC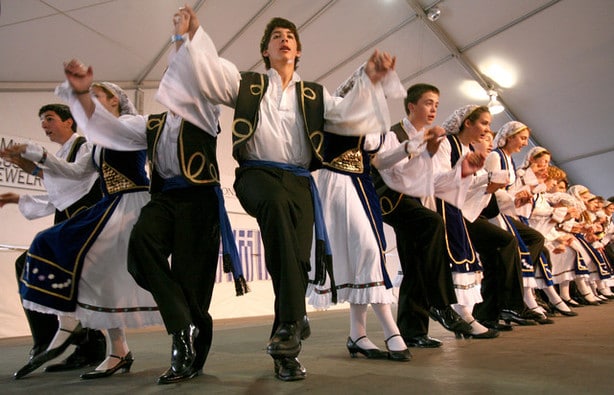 Opa! Welcome to the Greek Festival in downtown Salt Lake City. At this event, you can learn about the culture, watch some amazing performances, listen to live music, and eat your fill in mouth-watering food (hello tzatziki sauce). The best part is that proceeds from the festival go towards many different charity organizations throughout the community.
19. Drive A Half an Hour to Explore the Nearby City of Ogden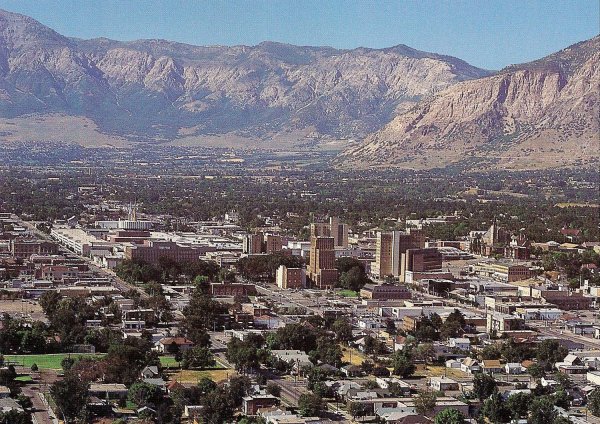 Just a little over a half an hour from Salt Lake City, lies the nearby town of Ogden. While it's less known that SLC it also offers a great variety of activities to do for adventurous travelers. Some of the activities include the farmer's market, first Friday art stroll, live music, pioneer days, the Ogden Valley Balloon and Art Festival, and various athletic events. Let's take a look at some of these activities and see what they have to offer.
Ogden Farmer's Market
Okay, so we've established that this market technically isn't in Salt Lake City. But if it's only a half hour drive, who cares? Extending from the Historic 25th Street all the way down to Washington Blvd., it offers locals and tourists alike the best produce for miles and miles around. Come and get your pick of the crop every Saturday morning from late June through late September. In addition to the farm-fresh produce, you can also pick up some locally roasted coffee, delicious baked goods, and a myriad of assorted crafts. Live local music is an added treat as are the activities for kids.
There's A Lot Going On In the Odgen Music Scene
Have you heard of the "Nashville Sound" or the "Bakersfield Sound?" If so, you're clearly a discerning music fan. But we bet you didn't know there is an Ogden sound. This distinctive music style has grown from blending styles that have influenced the region since the early railroad days. In addition to the live music pouring out of local bars and restaurants, there are several must-see events here every summer.
That's All Folks…
Just kidding. There are plenty of other things to do in Salt Lake City. But seeing them all would take a lifetime. So, you'll just need to settle for these. We hope we helped narrowed down your list (somewhat). There are so many breathtaking sites in the SLC areal we know it can be overwhelming to just pick a few.
If you have any questions or comments for us, we would love to hear them. Feel free to leave a message for us in the comment section below.
Related Article: How to Find Awesome Free Campsites in the US (and Canada)